FSSAI Registration
FSSAI Registration stands for Foods and Safety Authority of India which is also known as FOSCOS an organization and governs food business in India under Ministry of Health and Family welfare.
FSSAI Registration is compulsory for every Food Operating Business (FBO) to ensure the safety of consumer and maintain the quality level of products and service.

Overview
The FSSAI Registration or FSSAI License is issued by Foods and Safety Authority of India under Food safety and standards Act 2006.
FSSAI Stands for Food safety & Standards Authority of India which is a statutory body which governs and monitor food related industry in India. Is an Autonomous body that is established under ministry of Health & Family Welfare, Government of India. FSSAI is Legal Authority to issue FSSAI license in India. Which all Food Business operators have to follow rules and guidance set by FSSAI.
All food business operators Involved in manufacturing, processing, distribution or sale of food products must comply with food registration or licensing. It A 14 digit FSSAI Registration or license contains all the details on the food packages that contains all the details of FBO's. The FSSAI Registration or license procedure aims to create the accountability to quality of food business and ensure the quality of food products. And FBO's can Register their business from 1 to 5 years.
FSSAI Basic Registration
If the FBO has Annual Business Less than 12 Lakh Annually then BASIC Registration is required.  The Applicant has to file Form-A for Basic Fssai Registration.
FSSAI State License
FBO's having a turnover More than 12 Lakh but less than 20 cr then State license is Applicable. The Applicant has to file form –B for State license.
FSSAI Central License 
FBO's having turnover more than 20cr or doing business into water Repacking business or doing export business then central license is applicable.  The Applicant has to file form-B for central License.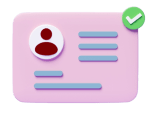 Documents Checklist
Documents required for FSSAI Registration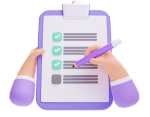 B. State & Central Licence
Who Needs a FSSAI FoSCos License?
CANTEEN

CLUB

DHABA

DISTRIBUTOR

FOOD PROCESSEOR

RESTAURANT

RETAILER

STORAGE

SUPPLIER

TRANSPOTER

WHOLSELER

OTHERS
A. Consumer awareness
In the Rapidly Increasing technology age, customers are getting more aware of safety, hygiene, food quality its standards. Before purchasing foods items from store customers prefers to check whether products comply with FSSAI or not, this gives them more assurance about safety and quality of products.
In addition to FSSAI, this gives them proper proof to compliant if there with is anything wrong products sold to them. Thus having Food Business Registration gives them benefits to increase customer satisfaction.

B. Business expansion
Every Startup is desirous to expand their business to new place by exploring a new market and bigger customer base. A valid food license becomes a valid proof for customers to buy products from new stored open in their area. Thus it helps startups to expand their business in new cities.

C. Customer trust
FSSAI / FOSCOS certificate will conduct better service and also keep the customers from unhealthy and thinned food supply. An authentic communication is necessary to gain the client trust.

D. Legal Advantages
FSSAI / FoSCos certificate will enhance the chance of legal implication and control over the department at a certain point and will encourage the entity of several effects to a particular area of business.
E. Use of FSSAI Logo
The use of FSSAI logo on your product will typically produce goodwill trust worthiness amongst the consumers.
F. Brand Value
A company will automatically acquire Brand Value once it's FSSAI registered.
.

G. Recognition of Government
Government of India recognizes the FSSAI / FoSCos Registration performing in to client trust and huge base of consumers.
H. Permit Of Food Business
FSSAI / FoSCos Registration/ License speaks about the safety of Customers concerning to food business.
Packages
| BASIC | STANDARD | PREMIUM |
| --- | --- | --- |
| BASIC Registration for One Year | FSSAI State license for One Year | FSSAI Central License for One Year |
| | | |
| | | |
| | | |
| Rs. 499 | Rs. 4999 | Rs. 11999 |
FAQ's
1. What is validity of FSSAI Registration of license?
Answer: FSSAI Registration or license can be taken for the period of 1 to 5 years.

2. When should we file application of renewal of license or registration?
Answer: One should application for Renewal of Registration or license before 30 days of expiry.

3. Which license should we take if we have multiple manufacturing units into different states?
Answer: The Registered office of company will have to take central license and Every manufacturing unit will have to take separate state license into their states to make sure all units are comply with FSSAI rules and regulations of specific state.

4. Which license should I take if I import or export food products across border?
Answer: You should take FSSAI central license to deal with across border from the registered office in import export code.

5. Is FSSAI license mandatory of food catering business being authorized by central government?
Answer: Yes. Every agency has to take food license even after authorized by central government of India.
6. Is the Registration of FSSAI license can be completed online?
Answer: Yes. The process is 100% Online. You don't have to visit any office for FSSAI Registration or license. Status of your application can be tracked online easily.

7. Do I need to take FSSAI license if we are running home kitchen?
Answer: Yes. Every Business evolve into food business will have to take FSSAI Registration or license.

8. How long does it take to get FSSAI Registration certificate?
Answer: Its take 20 to 30 working days to get FSSAI Registration or license.

Answer: FLRS stands for (Food Licensing And Registration System) which helps to verify the eligibility of food related business and types of Registration or license required to be register.

10. What are government fees for FSSAI Registration or license?
Answer: The Government fees for FSSAI Basic Registration is Rs. 100 per Year
The government fees for State license are Rs. 2000 for Trader and Rs. 300 for Manufacturer (Per year).
The Government fees for central License are Rs. 7500 (Per year).

11. What details are mentioned on FSSAI Registration certificate?
Answer: The FSSAI Registration will contain the Name and Address of business, Kind of business, Validity of registration.
Still have questions? Ask an expert for help