Copyright Assignment
Copyright is an intellectual property that protects is an exclusive right of the owner may be an artistic work, publisher, Inventor, dramatic, music, novels, movies, songs, pantomimes and choreographic works, Pictorial, Graphic, and Sculptural Works, computer software and architecture.
Copyright Owner has exclusive right to transfer, sell and assign their assets whomever they want. The Main objectives of copyright are to grant the legal protection to the owner of copyright and to give economic gain. The owner of the copyright has rights to share the creativity by their mutual consent through copyright assignment.
Overview
Copyright assignment agreement must be executed when the owner of copyright wish to transfer ownership of copyright to other person or organization. Copyright is an intellectual property and can be transfer has physical property by purchase or sale between two parties. Execution of copyright assignment agreement keeps records of the owner of asset and secures the rights of all parties.
In effect to the copyright assignment the assignee of becomes eligible for all the rights concerning copyright to the assigned work by assignor.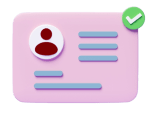 Still have questions? Ask an expert for help