ISO Certification
ISO (International Organization for standardization) as it names itself implies it is an independent, Non-government international organization that develops standards like ISO 9001, ISO 37001, ISO 31000, ISO 27001, ISO 13485, etc. In terms of efficiency of product and services, safety, quality, provided by the Business.

Iso Certificate Registration Company India
Overview
How does ISO certification help your Organization?
1. ISO helps enterprises in the building process for different organizations to improve their efficiency and standards:-
Through iso certification work processes are made easy to improve the efficiency of the organization and consume less time in order to improve quality production and sales.
The process is made very so easy that any employee can analyze the problems and solve them within the specific given time. 
The ISO (International Organization for standardization) community also organizes various development and training programs for employees to improve their knowledge skills in their profession. The training from the Iso Certificate Registration Company India can help the employees to cope and stay updated with the changes and needs of the customer.
2- Increase your company's proficiency:-
The development and training programs from the ISO community help organizations to improve the company's processes to increase production and sales within the prescribed period of time.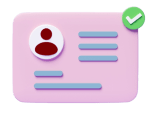 3- Helps companies to retain customers and improve customer satisfaction:-
The processes developed by the ISO community if implemented on a company then it can give good results and will capable to produce good products in order to satisfy the customer needs and satisfying quality.
And as the customers will get satisfied, we can also acquire their trust through our best quality though satisfied customers can get easily retained through our goods and services and can also purchase products from your company.
Pre-Requisite to ISO Certification Process in India
Choosing the different type of ISO Certification
The most important thing to know the types of ISO certificates required for your business. There are various types of ISO certification available such as 
ISO 9001 – Quality Management

ISO 14001 – Environmental Management

ISO 27001 – Information security Management

ISO 22008 – Food Safety Management and so on
Choosing an ISO Certification Body
We must note that ISO (International Organization for standardization) by itself does not provide iso certificate to the companies. ISO Certification is done by the external bodies. It is important part choose a recognized and credible certification body for best assurance certification. While choosing the ISO certification body few important things to remember are mentioned below:
Evaluate several ISO Certification service providers.
Check if they are following the (CASCO) standards ISO's Committee on Conformity Assessment. CASCO is the ISO committee that works on issues relating to conformity assessment of ISO certificate.
Check whether the ISO certification body is accredited or not. Although Accreditation is not compulsory, it must meet the requirements of ISO Accreditation bodies. 
Type of ISO Certification
The entrepreneur needs to choose the type of ISO certification according to their scope of business. There are various types of ISO certification are available are listed below:
ISO 9001 Quality Management System

OHSAS 18001 – Occupational Health & Safety Management System

ISO 37001 – Anti-bribery management systems

ISO 31000 – Risk Management

ISO 27001 – Information Security Management System

ISO 10002 – Compliant Management System

ISO 14001 – Environment Management System

ISO 26000 – Social Responsibility

ISO 28000 – Security Management

ISO 3166 – Country codes
ISO 22008 – Food Safety Management

SA 8000 – Social accountability

EnMS EN 16001 ISO 50001 – Energy Management

SO/IEC 17025 – Testing and calibration laboratories

SO 13485 – Medical devices

ISO 639 – Language codes

ISO 4217 – Currency codes

SO/IEC 27001 – Information security management

ISO 20121 – Sustainable events

ISO 8601 – Date and time format
Process for ISO Certification in India
A. Create an application for ISO certificate
The applicant and the registrar should agree on a contract. This contract usually defines rights and obligations of both parties and includes liability issues, confidentiality, and access rights.

B. Quality Documents Review
The ISO auditor will view all your quality manuals & documents related to various policies & procedures being followed in the organization. Review of existing work will help the ISO auditor to identify the possible gaps against the requirements stipulated in the ISO standards.
C. Make an Action Plan
After the ISO auditor communicates the existing gaps in your organization, you should prepare an action plan to eliminate these gaps. Prepare the list of the required tasks to be performed to bring the desired changes in your organization.
You may be required to give training to your employees to work efficiently while adapting to new procedures. Make all the employees aware of the ISO standards in terms of work efficiency and quality standards.
D. Initial Certification Audit
The initial certification audit is divided into two categories, Stage 1 and Stage 2. 
Stage 1: The ISO auditor will audit the changes made by you in the organization. They will then try to identify the possible non-conformities in your systems and procedures to the desired quality management system. 
They will divide these non-conformities into minor and major non-conformities. The applicant must carefully assess all these non-conformities and get it aligned as per the desired quality standards through modification in the techniques and processes used by the organization. 
Stage 2: After all the required changes are done in the organization, the ISO auditor does the final auditing. The auditor will check whether all the non-conformities have been eliminated or not as per ISO quality standards. If the ISO auditor is satisfied, they will prepare the final ISO audit report and forward it to the registrar.
| BASIC | STANDARD | PREMIUM |
| --- | --- | --- |
| ISO 9001 | ISO 270001 | ISO 9001 (IAF) |
| | | |
| | | |
| | | |
| Rs. 3499 | Rs. 5999 | Rs. 8999 |
FAQ's
1. What is ISO Certification?
Answer: ISO certification is a Kind of certification provided by third party body it means that company runs on International standards developed and Published by (ISO) International Organization for Standardization.
2. Why would I want ISO certification?
Answer: ISO certification shows that company is well structured and stable where it is ready for growth.
Every ISO certification has their own benefits depending on their standards
ISO 9001 Certification Helps to Put your customer first priority
ISO 27001 Certification Protects your data, system and reputation of company.
ISO 14001 Certification helps to reduce environmental impact from companies.  
ISO 45001 Certification helps to protect your people.
ISO 223001 Certification helps to protect your business from disruption.
Common benefits from across various ISO standards
Increase efficiency.
Reduce costs.
Improved customer satisfaction. 
Engage more employees. 
ISO certificate
Reduced risks.
Reduced insurance premium
Helps with tendering
By Taking ISO Certification you are promising your company to achieving its objectives and increasing credibility and customer satisfaction through you products and services.
3. What are charges of ISO certification?
Answer: The cost of ISO certification depends on size of company and level, standards and procedure of company already running on to, it also depends on number of employees of company.
4. Do you offer training for ISO?
Answer:  Yes, All ISO training courses are designed to develop the ability to run the effective business through effective management stem in organized manner. 
5. How long does it take to get ISO certificate?
Answer: Its usually takes 10 to 15 working days to get ISO certificate. 
6. Do we need to visit and office for ISO certification?
Answer: No. You don't need to visit any office for ISO certification; you can simply apply online.
7. What is ISO 9001 certification?
Answer:  ISO 9001 is Used for Quality Management Systems (QMS) which is world's most used certificate. 
Answer: ISO 9001 is the world's most used standard for Quality Management Systems( QMS). Used in over 178 countries, ISO 9001 gives associations a set of operation guidelines that help insure constantly high- quality products and results. ISO 9001 doesn't outline exactly how a business should be managed. rathe, it offers a flexible system that companies can apply to ameliorate quality control. 
9. What Are The Benefits Of ISO 9001 certification?
 Answer: The QMS system presented in ISO 9001 can help a business yield products of reliably high quality, ameliorate client satisfaction, boost functional effectiveness, manage threat and further. Like other types of ISO certification, ISO 9001 certification shows your company's stakeholders that you watch about quality control and effective operation. With ISO 9001 certification, you may indeed be suitable to get further business, since numerous transnational companies will only work with ISO- certified mates. 
10. Who Should Get ISO 9001 certification?
 Answer: ISO 9001 certification has the implicit to profit businesses in a wide variety of diligence, including automotive, aerospace, construction, electronics, medical device manufacturing and further. ISO 9001 presents guidelines for Quality Management Systems that can apply to all types of business models. Operations of any size can get certified. 
 All businesses interested in meeting and exceeding quality control criteria and expanding business should consider ISO certification.
11. How Does ISO 9001 certification Work?
 Answer: To take ISO 9001 certification, you'll need to apply the standard and successfully complete a two- visit original certification inspection. After having the original ISO certification, you'll need to complete monthly surveillance Audits and re-certification of ISO every three times to maintain your certification. 
In addition, you must be suitable to prove that your QMS has been functional for at least three months and has experienced a operation review and a full cycle of internal audits before you can take ISO 9001 certification. 
Still have questions? Ask an expert for help