TRADEMARK HEARING
Start from Rs. 2500/-
The hearing of marks is nothing quite an appearance before the registrar of marks, face to face or by the trademark agent or trademark lawyer to get rid of the complaints raised under an inspection report released a couple of days after application for registration. the probabilities of registration of the mark are now high, with the registrar not proud of the reply against the objection posed within the review report during the registration of the mark
Overview
The Registrar will review the response and skim all comments submitted within 30 days of the issuance of the investigation paper. At the registrar's discretion, the stress to simply accept and protect the reply filed must be accepted. If the reply filled by the trade mark isn't met, the condition of the trade mark are going to be updated to "Prepared for a hearing for show cause," with notice of hearing being given during a few months specifying the date and time of the hearing. At an equivalent day of the trademark hearing, the name of the hearing examiner involved is going to be listed. to ensure that your name doesn't get abandoned, you would like to trace online your trademark status.
Trademark Hearing begins when the response to the review report isn't approved or fails, and therefore the claimant is informed by the trademark registrar. This notice allows the claimant or agent of the applicant to seem before the court to present his case. Trademark opposition is posed within the following situations – Where the claim for a trademark was filed improperly, where a problem with the trademark occurs another cause Several times an examen report is useful and it tends to approve your application and trademark, but certain cases don't benefit. subsequent step is then the listening of marks. so as to urge your own trade mark approved during the Trial, you want to have good counsel during the trademark hearing. the sole way your trademark are often recognised by the registrar is by an accurate trademark lawyer.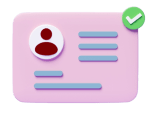 JURISDICTION OF TRADEMARK HEARING
The territorial jurisdiction for the trademark application and hearings has been divided into 5 zones, under which different states and union territories have been categorized, which is as follows:-
MUMBAI
: The State of Maharashtra, Madhya Pradesh, Chhattisgarh and Goa
AHMEDABAD
: The State of Gujarat and Rajasthan and Union Territories of Daman, Diu, Dadra and Nagar Haveli.
KOLKATA
: The State of Arunachal Pradesh, Assam, Bihar, Orissa, West Bengal, Manipur, Mizoram, Meghalaya, Sikkim, Tripura, Jharkhand and Union Territories of Nagaland, Andaman & Nicobar Islands.
NEW DELHI
: The state of Jammu & Kashmir, Punjab, Haryana, Uttar Pradesh, Himachal Pradesh, Uttarakhand, Delhi and Union Territories of Chandigarh
CHENNAI:
 The state of Andhra Pradesh, Telangana, Kerala, Tamilnaidu, Karnataka and Union Territories of Pondicherry and Lakshadweep Island
Documents Checklist
Documents Required for Trademark Hearing
Just Scanned Copies are required, Scanned duplicate of Power of Attorney of all chiefs, Letter of authorization, Affidavit, Proof of Business, Examination Report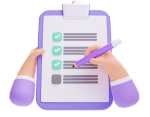 Patnership Deed*
Only just in case of Partnership
Board Resolution *
Only just in case of applicant may be a company
Brand
A soft copy of trademark to be registered
Power Of Attorney
Duly signed by the applicant to authorise us to file an application on their behalf
Advantages of Trademark Hearing
A. Legal Protection
The proprietor of a registered trademark is permitted to require action or sue for loss or damages caused by any third party.
B. Brand esteem
Trademark registration makes a property of a corporation. An enlisted trademark is often sold or can diversify, or authorized to supply income.

C. Trust or Goodwill
Client wants to get item from a brand or organization whose trademark is applied/ registered with Trademark authority. Client feels secure about the dependability of the brand.

HOW TO ADJOURN TRADEMARK HEARING
Trademark hearing may either by adjourned by the concerned officer for the want of appearance or are often adjourned suo moto by filing form TM-M with fees of Rs 900/- but has got to at least 3 days before the date of the hearing. If you are doing not attend trademark hearing, the concerned officer may adjourn 2 to three times on his discretion, but less than that and your trademark will get abandoned.
Unilex is that the leading trademark consultant for trademark registration online. With our experienced trademark attorneys and trademark agents you'll easily get your trademark registration or name registration within 1 day at reasonable cost. We are experts in legal, professional & financial advisory services and help our clients in fixing their business entities and managing various business functions feasibly and effectively.
Still have questions? Ask an expert for help