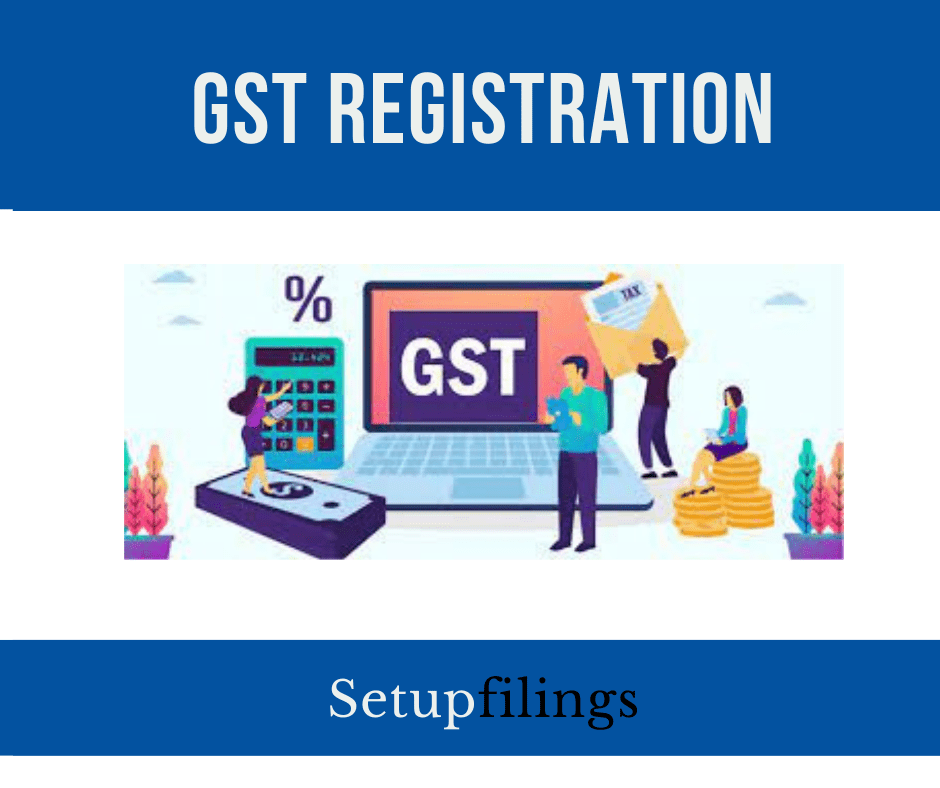 GST Rate & HSN Code for Tea & Coffee Extracts – Chapter 21
Notes
This Chapter 21 of GST doesn't cover:
blended vegetables of heading 0712;
broiled espresso substitutes containing espresso in any extent (heading 0901);
seasoned tea (heading 0902);
flavors or different results of headings 0904 to 0910;
food arrangements, other than the items depicted in heading 2103 or 2104, containing over 20% by weight of wiener, meat, meat offal, blood, fish or shellfish, molluscs or other oceanic spineless creatures, or any mix thereof (Chapter 16);
yeast set up as a medicarnent or different results of heading 3003 or 3004; or
Arranged compounds of heading 3507.
Concentrates of the substitutes alluded to in Note 1(b) above are to be characterized in heading 2101.
for the reasons for heading 2104, the articulation "homogenized composite food arrangements" signifies arrangements comprising of a finely homogenized combination of at least two essential fixings, for example, meat, fish, vegetables, organic product or nuts, set up for retail deal as food appropriate for babies or small kids or for dietetic purposes, in holders of a net weight content not surpassing 250g. For the utilization of this definition, no record is to be taken of little amounts of any fixings which might be added to the combination for preparing, protection or different purposes. Such arrangements might contain a little amount of noticeable bits of fixings.
| | | | | | |
| --- | --- | --- | --- | --- | --- |
| HSN Code | Description | Rate (%) | CESS (%) | Effective Date | Rate Revision |
| 210111 | EXTRACTS, ESSENCES AND CONCENTRATES | 18% | | 11/15/2017 | |
| 2E+07 | EXTRACTS, ESSENCES AND CONCENTRATES, OF COFFEE, TEA OR MATE AND PREPARATIONSWITH A BASIS OF THESE PRODUCTS OR WITH ABASIS OF COFFEE, TEA OR MATE; ROASTEDCHICORY AND OTHER ROASTED COFFEESUBSTITUTES, AND EXTRACTS, ESSENCESAND CONCENTRATES THEREOF – EXTRACTS | 0% | | 7/1/2017 | |
| 2E+07 | EXTRACTS, ESSENCES AND CONCENTRATES, OF COFFEE, TEA OR MATE AND PREPARATIONSWITH A BASIS OF THESE PRODUCTS OR WITH ABASIS OF COFFEE, TEA OR MATE; ROASTEDCHICORY AND OTHER ROASTED COFFEESUBSTITUTES, AND EXTRACTS, ESSENCESAND CONCENTRATES THEREOF – EXTRACTS | 0% | | 7/1/2017 | |
| 2E+07 | EXTRACTS, ESSENCES AND CONCENTRATES, OF COFFEE, TEA OR MATE AND PREPARATIONSWITH A BASIS OF THESE PRODUCTS OR WITH ABASIS OF COFFEE, TEA OR MATE; ROASTEDCHICORY AND OTHER ROASTED COFFEESUBSTITUTES, AND EXTRACTS, ESSENCESAND CONCENTRATES THEREOF – EXTRACTS | 0% | | 7/1/2017 | |
| 2E+07 | EXTRACTS, ESSENCES AND CONCENTRATES, OF COFFEE, TEA OR MATE AND PREPARATIONSWITH A BASIS OF THESE PRODUCTS OR WITH ABASIS OF COFFEE, TEA OR MATE; ROASTEDCHICORY AND OTHER ROASTED COFFEESUBSTITUTES, AND EXTRACTS, ESSENCESAND CONCENTRATES THEREOF – EXTRACTS | 0% | | 7/1/2017 | |
| 2E+07 | EXTRACTS, ESSENCES AND CONCENTRATES, OF COFFEE, TEA OR MATE AND PREPARATIONSWITH A BASIS OF THESE PRODUCTS OR WITH ABASIS OF COFFEE, TEA OR MATE; ROASTEDCHICORY AND OTHER ROASTED COFFEESUBSTITUTES, AND EXTRACTS, ESSENCESAND CONCENTRATES THEREOF – EXTRACTS | 18% | | 11/15/2017 | |
| 210120 | EXTRACTS, ESSENCES AND CONCENTRATES, OF TEA OR MATE, AND PREPARATIONS WITH A BASIS OF THESE EXTRACTS, ESSENCES OR CONCENTRATES OR WITH A BASIS OF TEA OR MATE | 18% | | 7/1/2017 | |
| 2E+07 | EXTRACTS, ESSENCES AND CONCENTRATES, OF COFFEE, TEA OR MATE AND PREPARATIONSWITH A BASIS OF THESE PRODUCTS OR WITH ABASIS OF COFFEE, TEA OR MATE; ROASTEDCHICORY AND OTHER ROASTED COFFEESUBSTITUTES, AND EXTRACTS, ESSENCESAND CONCENTRATES THEREOF – EXTRACTS | 0% | | 7/1/2017 | |
| 2E+07 | EXTRACTS, ESSENCES AND CONCENTRATES, OF COFFEE, TEA OR MATE AND PREPARATIONSWITH A BASIS OF THESE PRODUCTS OR WITH ABASIS OF COFFEE, TEA OR MATE; ROASTEDCHICORY AND OTHER ROASTED COFFEESUBSTITUTES, AND EXTRACTS, ESSENCESAND CONCENTRATES THEREOF – EXTRACTS | 0% | | 7/1/2017 | |
| 2E+07 | EXTRACTS, ESSENCES AND CONCENTRATES, OF COFFEE, TEA OR MATE AND PREPARATIONSWITH A BASIS OF THESE PRODUCTS OR WITH ABASIS OF COFFEE, TEA OR MATE; ROASTEDCHICORY AND OTHER ROASTED COFFEESUBSTITUTES, AND EXTRACTS, ESSENCESAND CONCENTRATES THEREOF – EXTRACTS | 0% | | 7/1/2017 | |
| 2E+07 | EXTRACTS, ESSENCES AND CONCENTRATES, OF COFFEE, TEA OR MATE AND PREPARATIONSWITH A BASIS OF THESE PRODUCTS OR WITH ABASIS OF COFFEE, TEA OR MATE; ROASTEDCHICORY AND OTHER ROASTED COFFEESUBSTITUTES, AND EXTRACTS, ESSENCESAND CONCENTRATES THEREOF – EXTRACTS | 0% | | 7/1/2017 | |
| 210130 | ROASTED CHICORY AND OTHER ROASTED COFFEE SUBSTITUTES, AND EXTRACTS, ESSENCES AND CONCENTRATES THEREOF | 12% | | 7/1/2017 | |
| 2E+07 | EXTRACTS, ESSENCES AND CONCENTRATES, OF COFFEE, TEA OR MATE AND PREPARATIONSWITH A BASIS OF THESE PRODUCTS OR WITH ABASIS OF COFFEE, TEA OR MATE; ROASTEDCHICORY AND OTHER ROASTED COFFEESUBSTITUTES, AND EXTRACTS, ESSENCESAND CONCENTRATES THEREOF – ROASTED | 0% | | 7/1/2017 | |
| 2E+07 | EXTRACTS, ESSENCES AND CONCENTRATES, OF COFFEE, TEA OR MATE AND PREPARATIONSWITH A BASIS OF THESE PRODUCTS OR WITH ABASIS OF COFFEE, TEA OR MATE; ROASTEDCHICORY AND OTHER ROASTED COFFEESUBSTITUTES, AND EXTRACTS, ESSENCESAND CONCENTRATES THEREOF – ROASTED | 0% | | 7/1/2017 | |
| 2E+07 | EXTRACTS, ESSENCES AND CONCENTRATES, OF COFFEE, TEA OR MATE AND PREPARATIONSWITH A BASIS OF THESE PRODUCTS OR WITH ABASIS OF COFFEE, TEA OR MATE; ROASTEDCHICORY AND OTHER ROASTED COFFEESUBSTITUTES, AND EXTRACTS, ESSENCESAND CONCENTRATES THEREOF – ROASTED | 0% | | 7/1/2017 | |
| 2102 | YEASTS (ACTIVE OR INACTIVE); OTHER SINGLE CELL MICRO-ORGANISMS, DEAD (BUT NOT INCLUDING VACCINES OF HEADING 3002); PREPARED BAKING POWDERS | 12% | | 7/1/2017 | |
| 210210 | ACTIVE YEASTS | 12% | | 7/1/2017 | |
| 2E+07 | YEASTS (ACTIVE OR INACTIVE); OTHER SINGLECELL MICRO – ORGANISMS, DEAD (BUT NOTINCLUDING VACCINES OF HEADING 3002);PREPARED BAKING POWDERS – ACTIVE YEASTS : CULTURE YEAST | 12% | | 7/1/2017 | |
| 2E+07 | YEASTS (ACTIVE OR INACTIVE); OTHER SINGLECELL MICRO – ORGANISMS, DEAD (BUT NOTINCLUDING VACCINES OF HEADING 3002);PREPARED BAKING POWDERS – ACTIVE YEASTS : BAKERS YEAST | 12% | | 7/1/2017 | |
| 2E+07 | YEASTS (ACTIVE OR INACTIVE); OTHER SINGLECELL MICRO – ORGANISMS, DEAD (BUT NOTINCLUDING VACCINES OF HEADING 3002);PREPARED BAKING POWDERS – ACTIVE YEASTS : OTHER | 12% | | 7/1/2017 | |
| 2E+07 | YEASTS (ACTIVE OR INACTIVE); OTHER SINGLECELL MICRO – ORGANISMS, DEAD (BUT NOTINCLUDING VACCINES OF HEADING 3002);PREPARED BAKING POWDERS – INACTIVE YEASTS, OTHER SINGLE-CELL MICRO-ORGANISMS, DEAD | 12% | | 7/1/2017 | |
| 2E+07 | YEASTS (ACTIVE OR INACTIVE); OTHER SINGLECELL MICRO – ORGANISMS, DEAD (BUT NOTINCLUDING VACCINES OF HEADING 3002);PREPARED BAKING POWDERS – PREPARED BAKING POWDERS | 12% | | 7/1/2017 | |
| 2103 | SAUCES AND PREPARATIONS THEREFOR, MIXED CONDIMENTS AND MIXED SEASONINGS; MUSTARD FLOUR AND MEAL AND PREPARED MUSTARD | 12% | | 11/15/2017 | |
| 2E+07 | SAUCES AND PREPARATIONS THEREFOR, MIXEDCONDIMENTS AND MIXED SEASONINGS;MUSTARD FLOUR AND MEAL AND PREPARED MUSTARD – SOYA SAUCE | 12% | | 11/15/2017 | |
| 2E+07 | SAUCES AND PREPARATIONS THEREFOR, MIXEDCONDIMENTS AND MIXED SEASONINGS;MUSTARD FLOUR AND MEAL AND PREPARED MUSTARD – TOMATO KETCHUP AND OTHER TOMATO SAUCES | 12% | | 11/15/2017 | |
| 2E+07 | SAUCES AND PREPARATIONS THEREFOR, MIXEDCONDIMENTS AND MIXED SEASONINGS;MUSTARD FLOUR AND MEAL AND PREPARED MUSTARD – MUSTARD FLOUR AND MEAL AND PREPARED MUSTARD | 12% | | 11/15/2017 | |
| 210390 | OTHER | 12% | | 11/15/2017 | |
| 2E+07 | SAUCES AND PREPARATIONS THEREFOR, MIXEDCONDIMENTS AND MIXED SEASONINGS;MUSTARD FLOUR AND MEAL AND PREPARED MUSTARD – OTHER : CURRY PASTE | 12% | | 11/15/2017 | |
| 2E+07 | SAUCES AND PREPARATIONS THEREFOR, MIXEDCONDIMENTS AND MIXED SEASONINGS;MUSTARD FLOUR AND MEAL AND PREPARED MUSTARD – OTHER : CHILLI SAUCE | 12% | | 11/15/2017 | |
| 2E+07 | SAUCES AND PREPARATIONS THEREFOR, MIXEDCONDIMENTS AND MIXED SEASONINGS;MUSTARD FLOUR AND MEAL AND PREPARED MUSTARD – OTHER : MAJONNAISE AND SALAD DRESSINGS | 12% | | 11/15/2017 | |
| 2E+07 | SAUCES AND PREPARATIONS THEREFOR, MIXEDCONDIMENTS AND MIXED SEASONINGS;MUSTARD FLOUR AND MEAL AND PREPARED MUSTARD – OTHER : MIXED, CONDIMENTS AND MIXED SEASONING | 12% | | 11/15/2017 | |
| 2E+07 | SAUCES AND PREPARATIONS THEREFOR, MIXEDCONDIMENTS AND MIXED SEASONINGS;MUSTARD FLOUR AND MEAL AND PREPARED MUSTARD – OTHER : OTHER | 12% | | 11/15/2017 | |
| 2104 | SOUPS AND BROTHS AND PREPARATIONS THEREFOR; HOMOGENISED COMPOSITE FOOD PREPARATIONS | 18% | | 7/1/2017 | |
| 210410 | SOUPS AND BROTHS AND PREPARATIONS THEREFOR | 18% | | 7/1/2017 | |
| 2E+07 | SOUPS AND BROTHS AND PREPARATIONSTHEREFOR; HOMOGENISED COMPOSITE FOOD PREPARATIONS – SOUPS AND BROTHS AND PREPARATIONS THEREFOR : DRIED | 18% | | 7/1/2017 | |
| 2E+07 | SOUPS AND BROTHS AND PREPARATIONSTHEREFOR; HOMOGENISED COMPOSITE FOOD PREPARATIONS – SOUPS AND BROTHS AND PREPARATIONS THEREFOR : OTHER | 18% | | 7/1/2017 | |
| 2E+07 | SOUPS AND BROTHS AND PREPARATIONSTHEREFOR; HOMOGENISED COMPOSITE FOOD PREPARATIONS HOMOGENISED COMPOSITE FOOD PREPARATIONS | 18% | | 7/1/2017 | |
| 2105 | ICECREAM AND OTHER EDIBLE ICE, WHETHER OR NOT CONTAINING COCOA | 18% | | 7/1/2017 | |
| 2E+07 | ICECREAM AND OTHER EDIBLE ICE, WHETHER OR NOT CONTAINING COCOA | 18% | | 7/1/2017 | |
| 2106 | Khakhra, plain chapatti or roti | 5% | | 10/13/2017 | |
| 2106 | Roasted Gram ,idli/dosa batter, chutney powder | 5% | | 9/22/2017 | |
| 2106 | Texturised vegetable proteins (soya bari) and Bari made of pulses including mungodi[and batters | 12% | | 7/1/2017 | |
| 2106 | Prasadam supplied by religious places like temples, mosques, churches, gurudwaras, dargahs, etc. | 0% | | 7/1/2017 | |
| 2106 | FOOD PREPARATIONS NOT ELSEWHERE SPECIFIED | 18% | | 15/11/2017 22/09/2017 1/07/2017 | |
| 2E+07 | PROTEIN CONCENTRATES AND TEXTURED PROTEIN SUBSTANCES | 18% | | 15/11/2017 22/09/2017 1/07/2017 | |
| 210690 | OTHER(Sweetmeats) | 5% | | 7/1/2017 | |
| 210690 | OTHER(Namkeens, bhujia, mixture, chabena and similar edible preparations in ready for consumption form, other than those put up in unit container and,- (a) bearing a registered brand name; or (b) bearing a brand name on which an actionable claim or enforceable right in a court of law is available other than those where any actionable claim or any enforceable right in respect of such brand name has been voluntarily foregone, subject to the conditions as specified in the ANNEXURE) | 5% | | 7/1/2017 | |
| 210690 | OTHER(Namkeens, bhujia, mixture, chabena and similar edible preparations in ready for consumption form (other than roasted gram) put up in unit container and,- (a) bearing a registered brand name; or (b) bearing a brand name on which an actionable claim or enforceable right in a court of law is available [other than those where any actionable claim or any enforceable right in respect of such brand name has been voluntarily foregone, subject to the conditions as specified in the ANNEXURE]) | 12% | | 7/1/2017 | |
| 2E+07 | FOOD PREPARATIONS NOT ELSEWHERE SPECIFIED OR INCLUDED – OTHER : SOFT DRINK CONCENTRATES : SHARBAT | 18% | | 15/11/2017 22/09/2017 1/07/2017 | |
| 2E+07 | FOOD PREPARATIONS NOT ELSEWHERE SPECIFIED OR INCLUDED – OTHER : SOFT DRINK CONCENTRATES : OTHER | 18% | | 15/11/2017 22/09/2017 1/07/2017 | |
| 2E+07 | FOOD PREPARATIONS NOT ELSEWHERE SPECIFIED OR INCLUDED – OTHER : PAN MASALA | 28% | 60% | 7/1/2017 | |
| 2E+07 | FOOD PREPARATIONS NOT ELSEWHERE SPECIFIED OR INCLUDED – OTHER : BETEL NUT PRODUCT KNOWN AS SUPARI | 18% | | 15/11/2017 22/09/2017 1/07/2017 | |
| 2E+07 | FOOD PREPARATIONS NOT ELSEWHERE SPECIFIED OR INCLUDED – OTHER : SUGAR-SYRUPS CONTAINING ADDED FLAVOURING OR COLOURING MATTER, NOT ELSEWHERE SPECIFIED ORINCLUDED; LACTOSE SYRUP; GLUCOSE SYRUP ANDMALTO DEXTRINE SYRUP | 18% | | 15/11/2017 22/09/2017 1/07/2017 | |
| 2E+07 | FOOD PREPARATIONS NOT ELSEWHERE SPECIFIED OR INCLUDED – OTHER : COMPOUND PREPARATIONS FOR MAKING NON-ALCOHOLIC BEVERAGES | 18% | | 15/11/2017 22/09/2017 1/07/2017 | |
| 2E+07 | FOOD PREPARATIONS NOT ELSEWHERE SPECIFIED OR INCLUDED – OTHER : FOOD FLAVOURING MATERIAL | 18% | | 15/11/2017 22/09/2017 1/07/2017 | |
| 2E+07 | FOOD PREPARATIONS NOT ELSEWHERE SPECIFIED OR INCLUDED – OTHER : CHURNA FOR PAN | 18% | | 15/11/2017 22/09/2017 1/07/2017 | |
| 2E+07 | FOOD PREPARATIONS NOT ELSEWHERE SPECIFIED OR INCLUDED – OTHER : CUSTARD POWDER | 18% | | 15/11/2017 22/09/2017 1/07/2017 | |
| 2E+07 | FOOD PREPARATIONS NOT ELSEWHERE SPECIFIED OR INCLUDED – OTHER : OTHER : DIABETIC FOODS | 12% | | 11/15/2017 | |
| 2E+07 | FOOD PREPARATIONS NOT ELSEWHERE SPECIFIED OR INCLUDED – OTHER : OTHER : STERILIZED OR PASTEURIZED MILTONE | 18% | | 15/11/2017 22/09/2017 1/07/2017 | |
| 2E+07 | FOOD PREPARATIONS NOT ELSEWHERE SPECIFIED OR INCLUDED – OTHER : OTHER : OTHER | 18% | | 15/11/2017 22/09/2017 1/07/2017 | |
| 2109 | OTHER, INCLUDING EDIBLE FLOURS AND MEALS OF MEAT OR MEAT OFFAL | 0% | | 7/1/2017 | |
Visited 174 Times, 1 Visit today