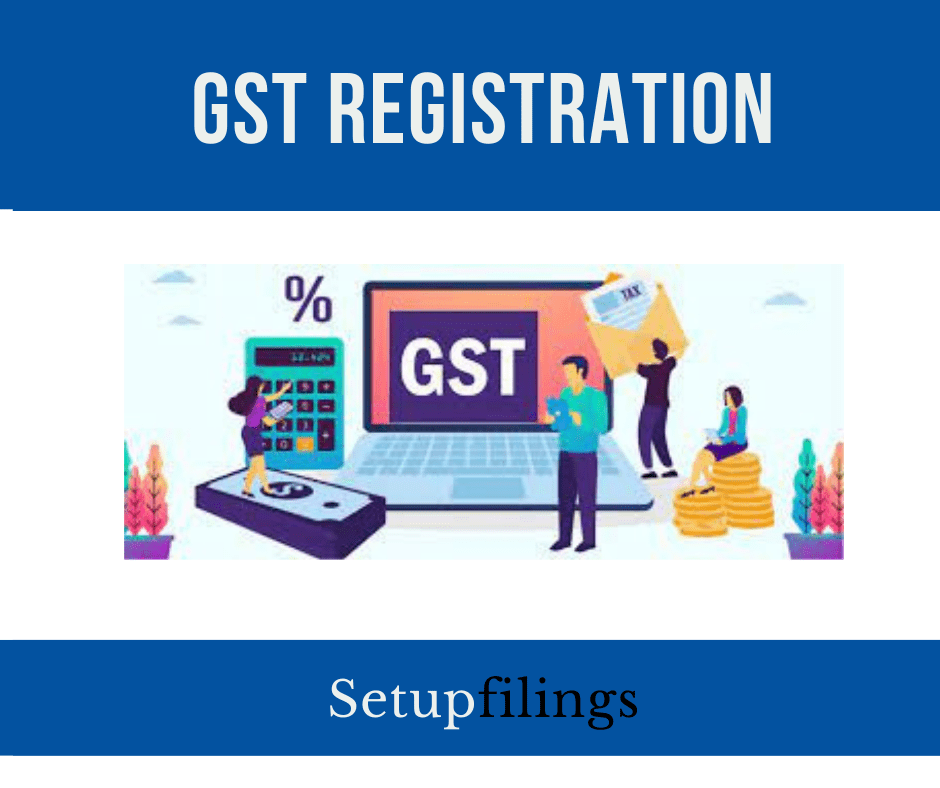 GST Rate & HSN Code for Medicines, Drugs & Pharmaceutical – Chapter 30
Notes
This Chapter 30 of GST Registration doesn't cover:
food varieties or refreshments, (for example, dietetic, diabetic or braced food varieties, food supplements, tonic drinks and mineral waters), other than wholesome arrangements for intravenous organization (Section IV);
Arrangements, like tablets, biting gum or fixes (transdermal frameworks) expected to help smokers to quit smoking (heading 2106 or 3824);
mortars extraordinarily calcined or finely ground for use in dentistry (heading 2520);
fluid distillates or watery arrangements of fundamental appropriate for therapeutic uses (heading 3301); if
arrangements of headings 3303 to 3307, even they have helpful or prophylactic properties; (0 cleanser or different results of heading 3401 containing added medicaments;
arrangements with a premise of mortar for use in dentistry (heading 3407); or
blood egg whites not ready for helpful or prophylactic uses (heading 3502).
For the motivations behind heading 3002, the articulation "immunological items" applies to peptides and proteins (other than merchandise of heading 2937) which are straightforwardly associated with the guideline of immunological cycles, for example, monoclonal antibodies chemokines and certain cancer putrefaction factors (TINE), development factors (GF), hematopoietins and province nal antibodies (MAB), counter acting agent parts, neutralizer forms and immunizer piece forms, interleukins, invigorating variables (CSF).
For the motivations behind headings 3003 and 3004 and of Note 4(d) to this Chapter, coming up next are to be dealt with:
(a) As unmixed items:
unmixed items broke up in water;
generally merchandise of Chapter 28 or 29; and
basic vegetable concentrates of heading 1302, simply normalized or broke down in any dissolvable;
(b) As items which have been blended:
colloidal arrangements and suspensions (other than colloidal sulfur);
vegetable concentrates got by the treatment of combination of vegetable materials; and
salts and thinks got by dissipating normal mineral waters.
Heading 3006 applies just to the accompanying, which are to be arranged in that heading and in no other heading of this Schedule-
Clean careful catgut, comparable sterile stitch materials (counting clean absorbable careful or dental sweet potatoes) and sterile tissue cements for careful injury conclusion;
Sterile laininaria and sterile laminaria tents;
Clean absorbable careful or dental haemostatics clean careful or dental attachment boundaries, whether or not absorbable;
Mollifying arrangements for X-beam assessments and symptomatic reagents intended to be managed to the
Blood-gathering reagents; patient, being unmixed items set up in estimated portions or which have been combined as one for such uses; items comprising of at least two fixings
Dental concretes and other dental fillings; bone reproduction ceme
Emergency treatment boxes and units; nts;
Substance prophylactic arrangements dependent on chemicals, on different results of heading 2937 or on spe 'cides;
Gel arrangements intended to be utilized in human or careful tasks or actual assessments or as avecoteurpm1rnrgy medication as a grease for skillet of and specialist between the body and clinical instruments; and
Squander drugs, that is, drug items which bend dark for their unique planned reason due to, for instance, expiry of timeframe of realistic usability.
Machines recognizable for ostomy use, that is, colostomy, ileostomy and urostomy pockets slice to shape and their glue wafers or faceplates.
| | | | | | |
| --- | --- | --- | --- | --- | --- |
| HSN Code | Description | Rate (%) | CESS (%) | Effective Date | Rate Revision |
| 3001 | GLANDS AND OTHER ORGANS FOR ORGANO-THERAPEUTIC USES, DRIED, WHETHER OR NOT POWDERED; EXTRACTS OF GLANDS OR OTHER ORGANS OR OF THEIR SECRETIONS FOR ORGANO-THERAPEUTIC USES; HEPARIN AND ITS SALTS; OTHER HUMAN OR ANIMAL SUBSTANCES PREPARED FOR THERAPEUTIC OR PROPHYLACTIC USES, NOT ELSEWHERE SPECIFIED OR INCLUDED | 12% | | 7/1/2017 | |
| 3001 | GLANDS AND OTHER ORGANS FOR ORGANO-THERAPEUTIC USES, DRIED, WHETHER OR NOT POWDERED; EXTRACTS OF GLANDS OR OTHER ORGANS OR OF THEIR SECRETIONS FOR ORGANO-THERAPEUTIC USES; HEPARIN AND ITS SALTS; OTHER HUMAN OR ANIMAL SUBSTANCES PREPARED FOR THERAPEUTIC OR | 12% | | 7/1/2017 | |
| 30011010 | GLANDS AND OTHER ORGANS FOR ORGANO-THERAPEUTIC USES, DRIED, WHETHER OR NOT POWDERED; EXTRACTS OF GLANDS OR OTHER ORGANS OR OF THEIR SECRETIONS FOR ORGANO-THERAPEUTIC USES; HEPARIN AND ITS SALTS; OTHER HUMAN OR ANIMAL SUBSTANCES PREPARED FOR THERAPEUTIC OR | 12% | | 7/1/2017 | |
| 30011091 | GLANDS AND OTHER ORGANS FOR ORGANO-THERAPEUTIC USES, DRIED, WHETHER OR NOT POWDERED; EXTRACTS OF GLANDS OR OTHER ORGANS OR OF THEIR SECRETIONS FOR ORGANO-THERAPEUTIC USES; HEPARIN AND ITS SALTS; OTHER HUMAN OR ANIMAL SUBSTANCES PREPARED FOR THERAPEUTIC OR | 12% | | 7/1/2017 | |
| 30011099 | GLANDS AND OTHER ORGANS FOR ORGANO-THERAPEUTIC USES, DRIED, WHETHER OR NOT POWDERED; EXTRACTS OF GLANDS OR OTHER ORGANS OR OF THEIR SECRETIONS FOR ORGANO-THERAPEUTIC USES; HEPARIN AND ITS SALTS; OTHER HUMAN OR ANIMAL SUBSTANCES PREPARED FOR THERAPEUTIC OR | 12% | | 7/1/2017 | |
| 300120 | EXTRACTS OF GLANDS OR OTHER ORGANS OR OF THEIR SECRETIONS | 12% | | 7/1/2017 | |
| 30012010 | GLANDS AND OTHER ORGANS FOR ORGANO-THERAPEUTIC USES, DRIED, WHETHER OR NOT POWDERED; EXTRACTS OF GLANDS OR OTHER ORGANS OR OF THEIR SECRETIONS FOR ORGANO-THERAPEUTIC USES; HEPARIN AND ITS SALTS; OTHER HUMAN OR ANIMAL SUBSTANCES PREPARED FOR THERAPEUTIC OR | 12% | | 7/1/2017 | |
| 30012020 | GLANDS AND OTHER ORGANS FOR ORGANO-THERAPEUTIC USES, DRIED, WHETHER OR NOT POWDERED; EXTRACTS OF GLANDS OR OTHER ORGANS OR OF THEIR SECRETIONS FOR ORGANO-THERAPEUTIC USES; HEPARIN AND ITS SALTS; OTHER HUMAN OR ANIMAL SUBSTANCES PREPARED FOR THERAPEUTIC OR | 12% | | 7/1/2017 | |
| 30012030 | GLANDS AND OTHER ORGANS FOR ORGANO-THERAPEUTIC USES, DRIED, WHETHER OR NOT POWDERED; EXTRACTS OF GLANDS OR OTHER ORGANS OR OF THEIR SECRETIONS FOR ORGANO-THERAPEUTIC USES; HEPARIN AND ITS SALTS; OTHER HUMAN OR ANIMAL SUBSTANCES PREPARED FOR THERAPEUTIC OR | 12% | | 7/1/2017 | |
| 30012090 | GLANDS AND OTHER ORGANS FOR ORGANO-THERAPEUTIC USES, DRIED, WHETHER OR NOT POWDERED; EXTRACTS OF GLANDS OR OTHER ORGANS OR OF THEIR SECRETIONS FOR ORGANO-THERAPEUTIC USES; HEPARIN AND ITS SALTS; OTHER HUMAN OR ANIMAL SUBSTANCES PREPARED FOR THERAPEUTIC OR | 12% | | 7/1/2017 | |
| 300190 | OTHER | 12% | | 7/1/2017 | |
| 30019010 | GLANDS AND OTHER ORGANS FOR ORGANO-THERAPEUTIC USES, DRIED, WHETHER OR NOT POWDERED; EXTRACTS OF GLANDS OR OTHER ORGANS OR OF THEIR SECRETIONS FOR ORGANO-THERAPEUTIC USES; HEPARIN AND ITS SALTS; OTHER HUMAN OR ANIMAL SUBSTANCES PREPARED FOR THERAPEUTIC OR | 12% | | 7/1/2017 | |
| 30019091 | GLANDS AND OTHER ORGANS FOR ORGANO-THERAPEUTIC USES, DRIED, WHETHER OR NOT POWDERED; EXTRACTS OF GLANDS OR OTHER ORGANS OR OF THEIR SECRETIONS FOR ORGANO-THERAPEUTIC USES; HEPARIN AND ITS SALTS; OTHER HUMAN OR ANIMAL SUBSTANCES PREPARED FOR THERAPEUTIC OR | 12% | | 7/1/2017 | |
| 30019099 | GLANDS AND OTHER ORGANS FOR ORGANO-THERAPEUTIC USES, DRIED, WHETHER OR NOT POWDERED; EXTRACTS OF GLANDS OR OTHER ORGANS OR OF THEIR SECRETIONS FOR ORGANO-THERAPEUTIC USES; HEPARIN AND ITS SALTS; OTHER HUMAN OR ANIMAL SUBSTANCES PREPARED FOR THERAPEUTIC OR | 12% | | 7/1/2017 | |
| 3002 | HUMAN BLOOD AND ITS COMPONENTS | Nil | | 7/1/2017 | |
| 3002 | ANIMAL OR HUMAN BLOOD VACCINES | 5% | | 7/1/2017 | |
| 3002 | ANIMAL BLOOD PREPARED FOR THERAPEUTIC, PROPHYLACTIC OR DIAGNOSTIC USES; ANTISERA AND OTHER BLOOD FRACTIONS AND MODIFIED IMMUNOLOGICAL PRODUCTS, WHETHER OR NOT OBTAINED BY MEANS OF BIOTECHNOLOGICAL PROCESSES; TOXINS, CULTURES OF MICRO-ORGANISMS (EXCLUDING YEASTS) AND SIMILAR PRODUCTS | 12% | | 7/1/2017 | |
| 3002 | HUMAN BLOOD; ANIMAL BLOOD PREPARED FOR THERAPEUTIC, PROPHYLACTIC OR DIAGNOSTIC USES; ANTISERA, OTHER BLOOD FRACTIONS AND IMMUNOLOGICAL PRODUCTS, WHETHER OR NOT MODIFIED OR OBTAINED BY MEANS OF BIOTECHNOLOGICAL PROCESSES; VACCINES, TOXINS, CULTURES OF MICR | 12% | | 7/1/2017 | |
| 300210 | ANTISERA, OTHER BLOOD FRACTIONS AND IMMUNOLOGICAL PRODUCTS, WHETHER OR NOT MODIFIED OR OBTAINED BY BIOTECHNOLOGICAL PROCESSES | 12% | | 7/1/2017 | |
| 30021011 | HUMAN BLOOD; ANIMAL BLOOD PREPARED FOR THERAPEUTIC, PROPHYLACTIC OR DIAGNOSTIC USES; ANTISERA AND OTHER BLOOD FRACTIONS AND MODIFIED IMMUNOLOGICAL PRODUCTS, WHETHER OR NOT OBTAINED BY MEANS OF BIOTECHNOLOGICAL PROCESSES; VACCINES, TOXINS, CULTURES OF MICR | 12% | | 7/1/2017 | |
| 30021011 | HUMAN BLOOD PREPARED FOR THERAPEUTIC, PROPHYLACTIC OR DIAGNOSTIC USES; ANTISERA AND OTHER BLOOD FRACTIONS AND MODIFIED IMMUNOLOGICAL PRODUCTS, WHETHER OR NOT OBTAINED BY MEANS OF BIOTECHNOLOGICAL PROCESSES; VACCINES, TOXINS, CULTURES OF MICR | Nil | | 7/1/2017 | |
| 30021012 | HUMAN BLOOD; ANIMAL BLOOD PREPARED FOR THERAPEUTIC, PROPHYLACTIC OR DIAGNOSTIC USES; ANTISERA AND OTHER BLOOD FRACTIONS AND MODIFIED IMMUNOLOGICAL PRODUCTS, WHETHER OR NOT OBTAINED BY MEANS OF BIOTECHNOLOGICAL PROCESSES; VACCINES, TOXINS, CULTURES OF MICR | 12% | | 7/1/2017 | |
| 30021013 | HUMAN BLOOD; ANIMAL BLOOD PREPARED FOR THERAPEUTIC, PROPHYLACTIC OR DIAGNOSTIC USES; ANTISERA AND OTHER BLOOD FRACTIONS AND MODIFIED IMMUNOLOGICAL PRODUCTS, WHETHER OR NOT OBTAINED BY MEANS OF BIOTECHNOLOGICAL PROCESSES; VACCINES, TOXINS, CULTURES OF MICR | 12% | | 7/1/2017 | |
| 30021014 | HUMAN BLOOD; ANIMAL BLOOD PREPARED FOR THERAPEUTIC, PROPHYLACTIC OR DIAGNOSTIC USES; ANTISERA AND OTHER BLOOD FRACTIONS AND MODIFIED IMMUNOLOGICAL PRODUCTS, WHETHER OR NOT OBTAINED BY MEANS OF BIOTECHNOLOGICAL PROCESSES; VACCINES, TOXINS, CULTURES OF MICR | 12% | | 7/1/2017 | |
| 30021019 | HUMAN BLOOD; ANIMAL BLOOD PREPARED FOR THERAPEUTIC, PROPHYLACTIC OR DIAGNOSTIC USES; ANTISERA AND OTHER BLOOD FRACTIONS AND MODIFIED IMMUNOLOGICAL PRODUCTS, WHETHER OR NOT OBTAINED BY MEANS OF BIOTECHNOLOGICAL PROCESSES; VACCINES, TOXINS, CULTURES OF MICR | 12% | | 7/1/2017 | |
| 30021019 | HUMAN BLOOD PREPARED FOR THERAPEUTIC, PROPHYLACTIC OR DIAGNOSTIC USES; ANTISERA AND OTHER BLOOD FRACTIONS AND MODIFIED IMMUNOLOGICAL PRODUCTS, WHETHER OR NOT OBTAINED BY MEANS OF BIOTECHNOLOGICAL PROCESSES; VACCINES, TOXINS, CULTURES OF MICR | Nil | | 7/1/2017 | |
| 30021020 | HUMAN BLOOD; ANIMAL BLOOD PREPARED FOR THERAPEUTIC, PROPHYLACTIC OR DIAGNOSTIC USES; ANTISERA AND OTHER BLOOD FRACTIONS AND MODIFIED IMMUNOLOGICAL PRODUCTS, WHETHER OR NOT OBTAINED BY MEANS OF BIOTECHNOLOGICAL PROCESSES; VACCINES, TOXINS, CULTURES OF MICR | 12% | | 7/1/2017 | |
| 30021091 | HUMAN BLOOD; ANIMAL BLOOD PREPARED FOR THERAPEUTIC, PROPHYLACTIC OR DIAGNOSTIC USES; ANTISERA AND OTHER BLOOD FRACTIONS AND MODIFIED IMMUNOLOGICAL PRODUCTS, WHETHER OR NOT OBTAINED BY MEANS OF BIOTECHNOLOGICAL PROCESSES; VACCINES, TOXINS, CULTURES OF MICR | 12% | | 7/1/2017 | |
| 30021099 | HUMAN BLOOD; ANIMAL BLOOD PREPARED FOR THERAPEUTIC, PROPHYLACTIC OR DIAGNOSTIC USES; ANTISERA AND OTHER BLOOD FRACTIONS AND MODIFIED IMMUNOLOGICAL PRODUCTS, WHETHER OR NOT OBTAINED BY MEANS OF BIOTECHNOLOGICAL PROCESSES; VACCINES, TOXINS, CULTURES OF MICR | 12% | | 7/1/2017 | |
| 30021100 | MALARIA DIAGNOSTIC TEST KITS | 12% | | 7/1/2017 | |
| 300212 | ANTISERA AND OTHER BLOOD FRACTIONS | 5% | | 7/1/2017 | |
| 30021210 | FOR DIPHTHERIA | 5% | | 7/1/2017 | |
| 30021220 | FOR TETANUS | 5% | | 7/1/2017 | |
| 30021230 | FOR RABIES | 5% | | 7/1/2017 | |
| 30021240 | FOR SNAKE VENOM | 5% | | 7/1/2017 | |
| 30021290 | OTHER | 5% | | 7/1/2017 | |
| 300213 | IMMUNOLOGICAL PRODUCTS, UNMIXED, NOT PUT UP IN MEASURED DOSES OR IN FORMS OR PACKINGS FOR RETAIL SALE | 5% | | 7/1/2017 | |
| 30021310 | IMMUNOLOGICAL PRODUCTS, UNMIXED, NOT PUT UP IN MEASURED DOSES OR IN FORMS OR PACKINGS FOR RETAIL SALE | 5% | | 7/1/2017 | |
| 300214 | IMMUNOLOGICAL PRODUCTS, MIXED, NOT PUT UP IN MEASURED DOSES OR IN FORMS OR PACKINGS FOR RETAIL SALE | 5% | | 7/1/2017 | |
| 30021410 | IMMUNOLOGICAL PRODUCTS, MIXED, NOT PUT UP IN MEASURED DOSES OR IN FORMS OR PACKINGS FOR RETAIL SALE | 5% | | 7/1/2017 | |
| 30021500 | IMMUNOLOGICAL PRODUCTS, PUT UP IN MEASURED DOSES OR IN FORMS OR PACKINGS FOR RETAIL SALE | 5% | | 7/1/2017 | |
| 30021900 | OTHER | 5% | | 7/1/2017 | |
| 300220 | VACCINES FOR HUMAN MEDICINE | 5% | | 7/1/2017 | |
| 30022011 | HUMAN BLOOD; ANIMAL BLOOD PREPARED FOR THERAPEUTIC, PROPHYLACTIC OR DIAGNOSTIC USES; ANTISERA AND OTHER BLOOD FRACTIONS AND MODIFIED IMMUNOLOGICAL PRODUCTS, WHETHER OR NOT OBTAINED BY MEANS OF BIOTECHNOLOGICAL PROCESSES; VACCINES, TOXINS, CULTURES OF MICR | 12% | | 7/1/2017 | |
| 30022012 | HUMAN BLOOD; ANIMAL BLOOD PREPARED FOR THERAPEUTIC, PROPHYLACTIC OR DIAGNOSTIC USES; ANTISERA AND OTHER BLOOD FRACTIONS AND MODIFIED IMMUNOLOGICAL PRODUCTS, WHETHER OR NOT OBTAINED BY MEANS OF BIOTECHNOLOGICAL PROCESSES; VACCINES, TOXINS, CULTURES OF MICR | 12% | | 7/1/2017 | |
| 30022012 | HUMAN BLOOD PREPARED FOR THERAPEUTIC, PROPHYLACTIC OR DIAGNOSTIC USES; ANTISERA AND OTHER BLOOD FRACTIONS AND MODIFIED IMMUNOLOGICAL PRODUCTS, WHETHER OR NOT OBTAINED BY MEANS OF BIOTECHNOLOGICAL PROCESSES; VACCINES, TOXINS, CULTURES OF MICR | Nil | | 7/1/2017 | |
| 30022013 | HUMAN BLOOD; ANIMAL BLOOD PREPARED FOR THERAPEUTIC, PROPHYLACTIC OR DIAGNOSTIC USES; ANTISERA AND OTHER BLOOD FRACTIONS AND MODIFIED IMMUNOLOGICAL PRODUCTS, WHETHER OR NOT OBTAINED BY MEANS OF BIOTECHNOLOGICAL PROCESSES; VACCINES, TOXINS, CULTURES OF MICR | 12% | | 7/1/2017 | |
| 30022014 | HUMAN BLOOD; ANIMAL BLOOD PREPARED FOR THERAPEUTIC, PROPHYLACTIC OR DIAGNOSTIC USES; ANTISERA AND OTHER BLOOD FRACTIONS AND MODIFIED IMMUNOLOGICAL PRODUCTS, WHETHER OR NOT OBTAINED BY MEANS OF BIOTECHNOLOGICAL PROCESSES; VACCINES, TOXINS, CULTURES OF MICR | 12% | | 7/1/2017 | |
| 30022015 | HUMAN BLOOD; ANIMAL BLOOD PREPARED FOR THERAPEUTIC, PROPHYLACTIC OR DIAGNOSTIC USES; ANTISERA AND OTHER BLOOD FRACTIONS AND MODIFIED IMMUNOLOGICAL PRODUCTS, WHETHER OR NOT OBTAINED BY MEANS OF BIOTECHNOLOGICAL PROCESSES; VACCINES, TOXINS, CULTURES OF MICR | 12% | | 7/1/2017 | |
| 30022016 | HUMAN BLOOD; ANIMAL BLOOD PREPARED FOR THERAPEUTIC, PROPHYLACTIC OR DIAGNOSTIC USES; ANTISERA AND OTHER BLOOD FRACTIONS AND MODIFIED IMMUNOLOGICAL PRODUCTS, WHETHER OR NOT OBTAINED BY MEANS OF BIOTECHNOLOGICAL PROCESSES; VACCINES, TOXINS, CULTURES OF MICR | 12% | | 7/1/2017 | |
| 30022017 | HUMAN BLOOD; ANIMAL BLOOD PREPARED FOR THERAPEUTIC, PROPHYLACTIC OR DIAGNOSTIC USES; ANTISERA AND OTHER BLOOD FRACTIONS AND MODIFIED IMMUNOLOGICAL PRODUCTS, WHETHER OR NOT OBTAINED BY MEANS OF BIOTECHNOLOGICAL PROCESSES; VACCINES, TOXINS, CULTURES OF MICR | 12% | | 7/1/2017 | |
| 30022018 | HUMAN BLOOD; ANIMAL BLOOD PREPARED FOR THERAPEUTIC, PROPHYLACTIC OR DIAGNOSTIC USES; ANTISERA AND OTHER BLOOD FRACTIONS AND MODIFIED IMMUNOLOGICAL PRODUCTS, WHETHER OR NOT OBTAINED BY MEANS OF BIOTECHNOLOGICAL PROCESSES; VACCINES, TOXINS, CULTURES OF MICR | 12% | | 7/1/2017 | |
| 30022019 | HUMAN BLOOD; ANIMAL BLOOD PREPARED FOR THERAPEUTIC, PROPHYLACTIC OR DIAGNOSTIC USES; ANTISERA AND OTHER BLOOD FRACTIONS AND MODIFIED IMMUNOLOGICAL PRODUCTS, WHETHER OR NOT OBTAINED BY MEANS OF BIOTECHNOLOGICAL PROCESSES; VACCINES, TOXINS, CULTURES OF MICR | 12% | | 7/1/2017 | |
| 30022021 | HUMAN BLOOD; ANIMAL BLOOD PREPARED FOR THERAPEUTIC, PROPHYLACTIC OR DIAGNOSTIC USES; ANTISERA AND OTHER BLOOD FRACTIONS AND MODIFIED IMMUNOLOGICAL PRODUCTS, WHETHER OR NOT OBTAINED BY MEANS OF BIOTECHNOLOGICAL PROCESSES; VACCINES, TOXINS, CULTURES OF MICR | 12% | | 7/1/2017 | |
| 30022022 | HUMAN BLOOD; ANIMAL BLOOD PREPARED FOR THERAPEUTIC, PROPHYLACTIC OR DIAGNOSTIC USES; ANTISERA AND OTHER BLOOD FRACTIONS AND MODIFIED IMMUNOLOGICAL PRODUCTS, WHETHER OR NOT OBTAINED BY MEANS OF BIOTECHNOLOGICAL PROCESSES; VACCINES, TOXINS, CULTURES OF MICR | 12% | | 7/1/2017 | |
| 30022022 | HUMAN BLOOD; PREPARED FOR THERAPEUTIC, PROPHYLACTIC OR DIAGNOSTIC USES; ANTISERA AND OTHER BLOOD FRACTIONS AND MODIFIED IMMUNOLOGICAL PRODUCTS, WHETHER OR NOT OBTAINED BY MEANS OF BIOTECHNOLOGICAL PROCESSES; VACCINES, TOXINS, CULTURES OF MICR | Nil | | 7/1/2017 | |
| 30022023 | HUMAN BLOOD; ANIMAL BLOOD PREPARED FOR THERAPEUTIC, PROPHYLACTIC OR DIAGNOSTIC USES; ANTISERA AND OTHER BLOOD FRACTIONS AND MODIFIED IMMUNOLOGICAL PRODUCTS, WHETHER OR NOT OBTAINED BY MEANS OF BIOTECHNOLOGICAL PROCESSES; VACCINES, TOXINS, CULTURES OF MICR | 12% | | 7/1/2017 | |
| 30022024 | HUMAN BLOOD; ANIMAL BLOOD PREPARED FOR THERAPEUTIC, PROPHYLACTIC OR DIAGNOSTIC USES; ANTISERA AND OTHER BLOOD FRACTIONS AND MODIFIED IMMUNOLOGICAL PRODUCTS, WHETHER OR NOT OBTAINED BY MEANS OF BIOTECHNOLOGICAL PROCESSES; VACCINES, TOXINS, CULTURES OF MICR | 12% | | 7/1/2017 | |
| 30022029 | HUMAN BLOOD; ANIMAL BLOOD PREPARED FOR THERAPEUTIC, PROPHYLACTIC OR DIAGNOSTIC USES; ANTISERA AND OTHER BLOOD FRACTIONS AND MODIFIED IMMUNOLOGICAL PRODUCTS, WHETHER OR NOT OBTAINED BY MEANS OF BIOTECHNOLOGICAL PROCESSES; VACCINES, TOXINS, CULTURES OF MICR | 12% | | 7/1/2017 | |
| 30023000 | HUMAN BLOOD; ANIMAL BLOOD PREPARED FOR THERAPEUTIC, PROPHYLACTIC OR DIAGNOSTIC USES; ANTISERA AND OTHER BLOOD FRACTIONS AND MODIFIED IMMUNOLOGICAL PRODUCTS, WHETHER OR NOT OBTAINED BY MEANS OF BIOTECHNOLOGICAL PROCESSES; VACCINES, TOXINS, CULTURES OF MICR | 12% | | 7/1/2017 | |
| 300290 | OTHER | 12% | | 7/1/2017 | |
| 30029010 | HUMAN BLOOD; ANIMAL BLOOD PREPARED FOR THERAPEUTIC, PROPHYLACTIC OR DIAGNOSTIC USES; ANTISERA AND OTHER BLOOD FRACTIONS AND MODIFIED IMMUNOLOGICAL PRODUCTS, WHETHER OR NOT OBTAINED BY MEANS OF BIOTECHNOLOGICAL PROCESSES; VACCINES, TOXINS, CULTURES OF MICR | 12% | | 7/1/2017 | |
| 30029020 | HUMAN BLOOD; ANIMAL BLOOD PREPARED FOR THERAPEUTIC, PROPHYLACTIC OR DIAGNOSTIC USES; ANTISERA AND OTHER BLOOD FRACTIONS AND MODIFIED IMMUNOLOGICAL PRODUCTS, WHETHER OR NOT OBTAINED BY MEANS OF BIOTECHNOLOGICAL PROCESSES; VACCINES, TOXINS, CULTURES OF MICR | 12% | | 7/1/2017 | |
| 30029030 | HUMAN BLOOD; ANIMAL BLOOD PREPARED FOR THERAPEUTIC, PROPHYLACTIC OR DIAGNOSTIC USES; ANTISERA AND OTHER BLOOD FRACTIONS AND MODIFIED IMMUNOLOGICAL PRODUCTS, WHETHER OR NOT OBTAINED BY MEANS OF BIOTECHNOLOGICAL PROCESSES; VACCINES, TOXINS, CULTURES OF MICR | 12% | | 7/1/2017 | |
| 30029040 | HUMAN BLOOD; ANIMAL BLOOD PREPARED FOR THERAPEUTIC, PROPHYLACTIC OR DIAGNOSTIC USES; ANTISERA AND OTHER BLOOD FRACTIONS AND MODIFIED IMMUNOLOGICAL PRODUCTS, WHETHER OR NOT OBTAINED BY MEANS OF BIOTECHNOLOGICAL PROCESSES; VACCINES, TOXINS, CULTURES OF MICR | 12% | | 7/1/2017 | |
| 30029090 | HUMAN BLOOD; ANIMAL BLOOD PREPARED FOR THERAPEUTIC, PROPHYLACTIC OR DIAGNOSTIC USES; ANTISERA AND OTHER BLOOD FRACTIONS AND MODIFIED IMMUNOLOGICAL PRODUCTS, WHETHER OR NOT OBTAINED BY MEANS OF BIOTECHNOLOGICAL PROCESSES; VACCINES, TOXINS, CULTURES OF MICR | 12% | | 7/1/2017 | |
| 3003 | MEDICAMENTS (EXCLUDING GOODS OF HEADING 3002, 3005 OR 3006) CONSISTING OF TWO OR MORE CONSTITUENTS WHICH HAVE BEEN MIXED TOGETHER FOR THERAPEUTIC OR PROPHYLACTIC USES, NOT PUT UP IN MEASURED DOSES OR IN FORMS OR PACKINGS FOR RETAIL SALE | 12% | | 7/1/2017 | |
| 30031000 | MEDICAMENTS (EXCLUDING GOODS OF HEADING 3002, 3005 OR 3006) CONSISTING OF TWO OR MORE CONSTITUENTS WHICH HAVE BEEN MIXED TOGETHER FOR THERAPEUTIC OR PROPHYLACTIC USES, NOT PUT UP IN MEASURED DOSES OR IN FORMS OR PACKINGS FOR RETAIL SALE CONTAINING PENICIL | 12% | | 7/1/2017 | |
| 30032000 | MEDICAMENTS (EXCLUDING GOODS OF HEADING 3002, 3005 OR 3006) CONSISTING OF TWO OR MORE CONSTITUENTS WHICH HAVE BEEN MIXED TOGETHER FOR THERAPEUTIC OR PROPHYLACTIC USES, NOT PUT UP IN MEASURED DOSES OR IN FORMS OR PACKINGS FOR RETAIL SALE CONTAINING OTHER A | 12% | | 7/1/2017 | |
| 30033100 | MEDICAMENTS (EXCLUDING GOODS OF HEADING 3002, 3005 OR 3006) CONSISTING OF TWO OR MORE CONSTITUENTS WHICH HAVE BEEN MIXED TOGETHER FOR THERAPEUTIC OR PROPHYLACTIC USES, NOT PUT UP IN MEASURED DOSES OR IN FORMS OR PACKINGS FOR RETAIL SALE CONTAINING HORMONE | 12% | | 7/1/2017 | |
| 30033900 | MEDICAMENTS (EXCLUDING GOODS OF HEADING 3002, 3005 OR 3006) CONSISTING OF TWO OR MORE CONSTITUENTS WHICH HAVE BEEN MIXED TOGETHER FOR THERAPEUTIC OR PROPHYLACTIC USES, NOT PUT UP IN MEASURED DOSES OR IN FORMS OR PACKINGS FOR RETAIL SALE CONTAINING HORMONE | 12% | | 7/1/2017 | |
| 30034000 | MEDICAMENTS (EXCLUDING GOODS OF HEADING 3002, 3005 OR 3006) CONSISTING OF TWO OR MORE CONSTITUENTS WHICH HAVE BEEN MIXED TOGETHER FOR THERAPEUTIC OR PROPHYLACTIC USES, NOT PUT UP IN MEASURED DOSES OR IN FORMS OR PACKINGS FOR RETAIL SALE CONTAINING ALKALOI | 12% | | 7/1/2017 | |
| 30034100 | CONTAINING EPHEDRINE OR ITS SALTS | 12% | | 7/1/2017 | |
| 30034200 | CONTAINING PSEUDOEPHEDRINE (INN) OR ITS SALTS | 12% | | 7/1/2017 | |
| 30034300 | CONTAINING NOREPHEDRINE OR ITS SALTS | 12% | | 7/1/2017 | |
| 30034900 | OTHER | 12% | | 7/1/2017 | |
| 30036000 | OTHER, CONTAINING ANTIMALARIAL ACTIVE PRINCIPLES DESCRIBED IN SUB-HEADING NOTE 2 TO THIS CHAPTER | 12% | | 7/1/2017 | |
| 300390 | OTHER | 12% | | 7/1/2017 | |
| 30039011 | MEDICAMENTS (EXCLUDING GOODS OF HEADING 3002, 3005 OR 3006) CONSISTING OF TWO OR MORE CONSTITUENTS WHICH HAVE BEEN MIXED TOGETHER FOR THERAPEUTIC OR PROPHYLACTIC USES, NOT PUT UP IN MEASURED DOSES OR IN FORMS OR PACKINGS FOR RETAIL SALE OTHER : AYURVEDIC, | 12% | | 7/1/2017 | |
| 30039012 | MEDICAMENTS (EXCLUDING GOODS OF HEADING 3002, 3005 OR 3006) CONSISTING OF TWO OR MORE CONSTITUENTS WHICH HAVE BEEN MIXED TOGETHER FOR THERAPEUTIC OR PROPHYLACTIC USES, NOT PUT UP IN MEASURED DOSES OR IN FORMS OR PACKINGS FOR RETAIL SALE OTHER : AYURVEDIC, | 12% | | 7/1/2017 | |
| 30039013 | MEDICAMENTS (EXCLUDING GOODS OF HEADING 3002, 3005 OR 3006) CONSISTING OF TWO OR MORE CONSTITUENTS WHICH HAVE BEEN MIXED TOGETHER FOR THERAPEUTIC OR PROPHYLACTIC USES, NOT PUT UP IN MEASURED DOSES OR IN FORMS OR PACKINGS FOR RETAIL SALE OTHER : AYURVEDIC, | 12% | | 7/1/2017 | |
| 30039014 | MEDICAMENTS (EXCLUDING GOODS OF HEADING 3002, 3005 OR 3006) CONSISTING OF TWO OR MORE CONSTITUENTS WHICH HAVE BEEN MIXED TOGETHER FOR THERAPEUTIC OR PROPHYLACTIC USES, NOT PUT UP IN MEASURED DOSES OR IN FORMS OR PACKINGS FOR RETAIL SALE OTHER : AYURVEDIC, | 12% | | 7/1/2017 | |
| 30039015 | MEDICAMENTS (EXCLUDING GOODS OF HEADING 3002, 3005 OR 3006) CONSISTING OF TWO OR MORE CONSTITUENTS WHICH HAVE BEEN MIXED TOGETHER FOR THERAPEUTIC OR PROPHYLACTIC USES, NOT PUT UP IN MEASURED DOSES OR IN FORMS OR PACKINGS FOR RETAIL SALE OTHER : AYURVEDIC, | 12% | | 7/1/2017 | |
| 30039021 | MEDICAMENTS (EXCLUDING GOODS OF HEADING 3002, 3005 OR 3006) CONSISTING OF TWO OR MORE CONSTITUENTS WHICH HAVE BEEN MIXED TOGETHER FOR THERAPEUTIC OR PROPHYLACTIC USES, NOT PUT UP IN MEASURED DOSES OR IN FORMS OR PACKINGS FOR RETAIL SALE OTHER : MENTHOL CR | 12% | | 7/1/2017 | |
| 30039022 | MEDICAMENTS (EXCLUDING GOODS OF HEADING 3002, 3005 OR 3006) CONSISTING OF TWO OR MORE CONSTITUENTS WHICH HAVE BEEN MIXED TOGETHER FOR THERAPEUTIC OR PROPHYLACTIC USES, NOT PUT UP IN MEASURED DOSES OR IN FORMS OR PACKINGS FOR RETAIL SALEOTHER : MENTHOL CRY | 12% | | 7/1/2017 | |
| 30039031 | MEDICAMENTS (EXCLUDING GOODS OF HEADING 3002, 3005 OR 3006) CONSISTING OF TWO OR MORE CONSTITUENTS WHICH HAVE BEEN MIXED TOGETHER FOR THERAPEUTIC OR PROPHYLACTIC USES, NOT PUT UP IN MEASURED DOSES OR IN FORMS OR PACKINGS FOR RETAIL SALE OTHER : BOVINE ALB | 12% | | 7/1/2017 | |
| 30039032 | MEDICAMENTS (EXCLUDING GOODS OF HEADING 3002, 3005 OR 3006) CONSISTING OF TWO OR MORE CONSTITUENTS WHICH HAVE BEEN MIXED TOGETHER FOR THERAPEUTIC OR PROPHYLACTIC USES, NOT PUT UP IN MEASURED DOSES OR IN FORMS OR PACKINGS FOR RETAIL SALE OTHER : BOVINE ALB | 12% | | 7/1/2017 | |
| 30039033 | MEDICAMENTS (EXCLUDING GOODS OF HEADING 3002, 3005 OR 3006) CONSISTING OF TWO OR MORE CONSTITUENTS WHICH HAVE BEEN MIXED TOGETHER FOR THERAPEUTIC OR PROPHYLACTIC USES, NOT PUT UP IN MEASURED DOSES OR IN FORMS OR PACKINGS FOR RETAIL SALE OTHER : BOVINE ALB | 12% | | 7/1/2017 | |
| 30039034 | MEDICAMENTS (EXCLUDING GOODS OF HEADING 3002, 3005 OR 3006) CONSISTING OF TWO OR MORE CONSTITUENTS WHICH HAVE BEEN MIXED TOGETHER FOR THERAPEUTIC OR PROPHYLACTIC USES, NOT PUT UP IN MEASURED DOSES OR IN FORMS OR PACKINGS FOR RETAIL SALE OTHER : BOVINE ALB | 12% | | 7/1/2017 | |
| 30039035 | MEDICAMENTS (EXCLUDING GOODS OF HEADING 3002, 3005 OR 3006) CONSISTING OF TWO OR MORE CONSTITUENTS WHICH HAVE BEEN MIXED TOGETHER FOR THERAPEUTIC OR PROPHYLACTIC USES, NOT PUT UP IN MEASURED DOSES OR IN FORMS OR PACKINGS FOR RETAIL SALE OTHER : BOVINE ALB | 12% | | 7/1/2017 | |
| 30039036 | MEDICAMENTS (EXCLUDING GOODS OF HEADING 3002, 3005 OR 3006) CONSISTING OF TWO OR MORE CONSTITUENTS WHICH HAVE BEEN MIXED TOGETHER FOR THERAPEUTIC OR PROPHYLACTIC USES, NOT PUT UP IN MEASURED DOSES OR IN FORMS OR PACKINGS FOR RETAIL SALE OTHER : — BOVINE | 12% | | 7/1/2017 | |
| 30039090 | MEDICAMENTS (EXCLUDING GOODS OF HEADING 3002, 3005 OR 3006) CONSISTING OF TWO OR MORE CONSTITUENTS WHICH HAVE BEEN MIXED TOGETHER FOR THERAPEUTIC OR PROPHYLACTIC USES, NOT PUT UP IN MEASURED DOSES OR IN FORMS OR PACKINGS FOR RETAIL SALE OTHER : OTHER | 12% | | 7/1/2017 | |
| 3004 | MEDICAMENTS (EXCLUDING GOODS OF HEADING 3002, 3005 OR 3006) CONSISTING OF MIXED OR UNMIXED PRODUCTS FOR THERAPEUTIC OR PROPHYLACTIC USES, PUT UP IN MEASURED DOSES (INCLUDING THOSE IN THE FORM OF TRANSDERMAL ADMINISTRATION SYSTEMS) OR IN FORMS OR PACKINGS | 12% | | 7/1/2017 | |
| 300410 | CONTAINING PENICILLINS OR DERIVATIVES THEREOF, WITH A PENICILLANIC ACID STRUCTURE, OR STREPTOMYCINS OR THEIR DERIVATIVES | 12% | | 7/1/2017 | |
| 30041010 | MEDICAMENTS (EXCLUDING GOODS OF HEADING 3002, 3005 OR 3006) CONSISTING OF MIXED OR UNMIXED PRODUCTS FOR THERAPEUTIC OR PROPHYLACTIC USES, PUT UP IN MEASURED DOSES (INCLUDING THOSE IN THE FORM OF TRANSDERMAL ADMINISTRATION SYSTEMS) OR IN FORMS OR PACKINGS | 12% | | 7/1/2017 | |
| 30041020 | MEDICAMENTS (EXCLUDING GOODS OF HEADING 3002, 3005 OR 3006) CONSISTING OF MIXED OR UNMIXED PRODUCTS FOR THERAPEUTIC OR PROPHYLACTIC USES, PUT UP IN MEASURED DOSES (INCLUDING THOSE IN THE FORM OF TRANSDERMAL ADMINISTRATION SYSTEMS) OR IN FORMS OR PACKINGS | 12% | | 7/1/2017 | |
| 30041030 | MEDICAMENTS (EXCLUDING GOODS OF HEADING 3002, 3005 OR 3006) CONSISTING OF MIXED OR UNMIXED PRODUCTS FOR THERAPEUTIC OR PROPHYLACTIC USES, PUT UP IN MEASURED DOSES (INCLUDING THOSE IN THE FORM OF TRANSDERMAL ADMINISTRATION SYSTEMS) OR IN FORMS OR PACKINGS | 12% | | 7/1/2017 | |
| 30041040 | MEDICAMENTS (EXCLUDING GOODS OF HEADING 3002, 3005 OR 3006) CONSISTING OF MIXED OR UNMIXED PRODUCTS FOR THERAPEUTIC OR PROPHYLACTIC USES, PUT UP IN MEASURED DOSES (INCLUDING THOSE IN THE FORM OF TRANSDERMAL ADMINISTRATION SYSTEMS) OR IN FORMS OR PACKINGS | 12% | | 7/1/2017 | |
| 30041050 | MEDICAMENTS (EXCLUDING GOODS OF HEADING 3002, 3005 OR 3006) CONSISTING OF MIXED OR UNMIXED PRODUCTS FOR THERAPEUTIC OR PROPHYLACTIC USES, PUT UP IN MEASURED DOSES (INCLUDING THOSE IN THE FORM OF TRANSDERMAL ADMINISTRATION SYSTEMS) OR IN FORMS OR PACKINGS | 12% | | 7/1/2017 | |
| 30041060 | MEDICAMENTS (EXCLUDING GOODS OF HEADING 3002, 3005 OR 3006) CONSISTING OF MIXED OR UNMIXED PRODUCTS FOR THERAPEUTIC OR PROPHYLACTIC USES, PUT UP IN MEASURED DOSES (INCLUDING THOSE IN THE FORM OF TRANSDERMAL ADMINISTRATION SYSTEMS) OR IN FORMS OR PACKINGS | 12% | | 7/1/2017 | |
| 30041070 | MEDICAMENTS (EXCLUDING GOODS OF HEADING 3002, 3005 OR 3006) CONSISTING OF MIXED OR UNMIXED PRODUCTS FOR THERAPEUTIC OR PROPHYLACTIC USES, PUT UP IN MEASURED DOSES (INCLUDING THOSE IN THE FORM OF TRANSDERMAL ADMINISTRATION SYSTEMS) OR IN FORMS OR PACKINGS | 12% | | 7/1/2017 | |
| 30041090 | MEDICAMENTS (EXCLUDING GOODS OF HEADING 3002, 3005 OR 3006) CONSISTING OF MIXED OR UNMIXED PRODUCTS FOR THERAPEUTIC OR PROPHYLACTIC USES, PUT UP IN MEASURED DOSES (INCLUDING THOSE IN THE FORM OF TRANSDERMAL ADMINISTRATION SYSTEMS) OR IN FORMS OR PACKINGS | 12% | | 7/1/2017 | |
| 300420 | OTHER, CONTAINING ANTIBIOTICS | 12% | | 7/1/2017 | |
| 30042011 | MEDICAMENTS (EXCLUDING GOODS OF HEADING 3002, 3005 OR 3006) CONSISTING OF MIXED OR UNMIXED PRODUCTS FOR THERAPEUTIC OR PROPHYLACTIC USES, PUT UP IN MEASURED DOSES (INCLUDING THOSE IN THE FORM OF TRANSDERMAL ADMINISTRATION SYSTEMS) OR IN FORMS OR PACKINGS | 12% | | 7/1/2017 | |
| 30042012 | MEDICAMENTS (EXCLUDING GOODS OF HEADING 3002, 3005 OR 3006) CONSISTING OF MIXED OR UNMIXED PRODUCTS FOR THERAPEUTIC OR PROPHYLACTIC USES, PUT UP IN MEASURED DOSES (INCLUDING THOSE IN THE FORM OF TRANSDERMAL ADMINISTRATION SYSTEMS) OR IN FORMS OR PACKINGS | 12% | | 7/1/2017 | |
| 30042013 | MEDICAMENTS (EXCLUDING GOODS OF HEADING 3002, 3005 OR 3006) CONSISTING OF MIXED OR UNMIXED PRODUCTS FOR THERAPEUTIC OR PROPHYLACTIC USES, PUT UP IN MEASURED DOSES (INCLUDING THOSE IN THE FORM OF TRANSDERMAL ADMINISTRATION SYSTEMS) OR IN FORMS OR PACKINGS | 12% | | 7/1/2017 | |
| 30042014 | MEDICAMENTS (EXCLUDING GOODS OF HEADING 3002, 3005 OR 3006) CONSISTING OF MIXED OR UNMIXED PRODUCTS FOR THERAPEUTIC OR PROPHYLACTIC USES, PUT UP IN MEASURED DOSES (INCLUDING THOSE IN THE FORM OF TRANSDERMAL ADMINISTRATION SYSTEMS) OR IN FORMS OR PACKINGS | 12% | | 7/1/2017 | |
| 30042019 | MEDICAMENTS (EXCLUDING GOODS OF HEADING 3002, 3005 OR 3006) CONSISTING OF MIXED OR UNMIXED PRODUCTS FOR THERAPEUTIC OR PROPHYLACTIC USES, PUT UP IN MEASURED DOSES (INCLUDING THOSE IN THE FORM OF TRANSDERMAL ADMINISTRATION SYSTEMS) OR IN FORMS OR PACKINGS | 12% | | 7/1/2017 | |
| 30042020 | MEDICAMENTS (EXCLUDING GOODS OF HEADING 3002, 3005 OR 3006) CONSISTING OF MIXED OR UNMIXED PRODUCTS FOR THERAPEUTIC OR PROPHYLACTIC USES, PUT UP IN MEASURED DOSES (INCLUDING THOSE IN THE FORM OF TRANSDERMAL ADMINISTRATION SYSTEMS) OR IN FORMS OR PACKINGS | 12% | | 7/1/2017 | |
| 30042031 | MEDICAMENTS (EXCLUDING GOODS OF HEADING 3002, 3005 OR 3006) CONSISTING OF MIXED OR UNMIXED PRODUCTS FOR THERAPEUTIC OR PROPHYLACTIC USES, PUT UP IN MEASURED DOSES (INCLUDING THOSE IN THE FORM OF TRANSDERMAL ADMINISTRATION SYSTEMS) OR IN FORMS OR PACKINGS | 12% | | 7/1/2017 | |
| 30042032 | MEDICAMENTS (EXCLUDING GOODS OF HEADING 3002, 3005 OR 3006) CONSISTING OF MIXED OR UNMIXED PRODUCTS FOR THERAPEUTIC OR PROPHYLACTIC USES, PUT UP IN MEASURED DOSES (INCLUDING THOSE IN THE FORM OF TRANSDERMAL ADMINISTRATION SYSTEMS) OR IN FORMS OR PACKINGS | 12% | | 7/1/2017 | |
| 30042033 | MEDICAMENTS (EXCLUDING GOODS OF HEADING 3002, 3005 OR 3006) CONSISTING OF MIXED OR UNMIXED PRODUCTS FOR THERAPEUTIC OR PROPHYLACTIC USES, PUT UP IN MEASURED DOSES (INCLUDING THOSE IN THE FORM OF TRANSDERMAL ADMINISTRATION SYSTEMS) OR IN FORMS OR PACKINGS | 12% | | 7/1/2017 | |
| 30042034 | MEDICAMENTS (EXCLUDING GOODS OF HEADING 3002, 3005 OR 3006) CONSISTING OF MIXED OR UNMIXED PRODUCTS FOR THERAPEUTIC OR PROPHYLACTIC USES, PUT UP IN MEASURED DOSES (INCLUDING THOSE IN THE FORM OF TRANSDERMAL ADMINISTRATION SYSTEMS) OR IN FORMS OR PACKINGS | 12% | | 7/1/2017 | |
| 30042039 | MEDICAMENTS (EXCLUDING GOODS OF HEADING 3002, 3005 OR 3006) CONSISTING OF MIXED OR UNMIXED PRODUCTS FOR THERAPEUTIC OR PROPHYLACTIC USES, PUT UP IN MEASURED DOSES (INCLUDING THOSE IN THE FORM OF TRANSDERMAL ADMINISTRATION SYSTEMS) OR IN FORMS OR PACKINGS | 12% | | 7/1/2017 | |
| 30042041 | MEDICAMENTS (EXCLUDING GOODS OF HEADING 3002, 3005 OR 3006) CONSISTING OF MIXED OR UNMIXED PRODUCTS FOR THERAPEUTIC OR PROPHYLACTIC USES, PUT UP IN MEASURED DOSES (INCLUDING THOSE IN THE FORM OF TRANSDERMAL ADMINISTRATION SYSTEMS) OR IN FORMS OR PACKINGS | 12% | | 7/1/2017 | |
| 30042042 | MEDICAMENTS (EXCLUDING GOODS OF HEADING 3002, 3005 OR 3006) CONSISTING OF MIXED OR UNMIXED PRODUCTS FOR THERAPEUTIC OR PROPHYLACTIC USES, PUT UP IN MEASURED DOSES (INCLUDING THOSE IN THE FORM OF TRANSDERMAL ADMINISTRATION SYSTEMS) OR IN FORMS OR PACKINGS | 12% | | 7/1/2017 | |
| 30042049 | MEDICAMENTS (EXCLUDING GOODS OF HEADING 3002, 3005 OR 3006) CONSISTING OF MIXED OR UNMIXED PRODUCTS FOR THERAPEUTIC OR PROPHYLACTIC USES, PUT UP IN MEASURED DOSES (INCLUDING THOSE IN THE FORM OF TRANSDERMAL ADMINISTRATION SYSTEMS) OR IN FORMS OR PACKINGS | 12% | | 7/1/2017 | |
| 30042050 | MEDICAMENTS (EXCLUDING GOODS OF HEADING 3002, 3005 OR 3006) CONSISTING OF MIXED OR UNMIXED PRODUCTS FOR THERAPEUTIC OR PROPHYLACTIC USES, PUT UP IN MEASURED DOSES (INCLUDING THOSE IN THE FORM OF TRANSDERMAL ADMINISTRATION SYSTEMS) OR IN FORMS OR PACKINGS | 12% | | 7/1/2017 | |
| 30042061 | MEDICAMENTS (EXCLUDING GOODS OF HEADING 3002, 3005 OR 3006) CONSISTING OF MIXED OR UNMIXED PRODUCTS FOR THERAPEUTIC OR PROPHYLACTIC USES, PUT UP IN MEASURED DOSES (INCLUDING THOSE IN THE FORM OF TRANSDERMAL ADMINISTRATION SYSTEMS) OR IN FORMS OR PACKINGS | 12% | | 7/1/2017 | |
| 30042062 | MEDICAMENTS (EXCLUDING GOODS OF HEADING 3002, 3005 OR 3006) CONSISTING OF MIXED OR UNMIXED PRODUCTS FOR THERAPEUTIC OR PROPHYLACTIC USES, PUT UP IN MEASURED DOSES (INCLUDING THOSE IN THE FORM OF TRANSDERMAL ADMINISTRATION SYSTEMS) OR IN FORMS OR PACKINGS | 12% | | 7/1/2017 | |
| 30042063 | MEDICAMENTS (EXCLUDING GOODS OF HEADING 3002, 3005 OR 3006) CONSISTING OF MIXED OR UNMIXED PRODUCTS FOR THERAPEUTIC OR PROPHYLACTIC USES, PUT UP IN MEASURED DOSES (INCLUDING THOSE IN THE FORM OF TRANSDERMAL ADMINISTRATION SYSTEMS) OR IN FORMS OR PACKINGS | 12% | | 7/1/2017 | |
| 30042064 | MEDICAMENTS (EXCLUDING GOODS OF HEADING 3002, 3005 OR 3006) CONSISTING OF MIXED OR UNMIXED PRODUCTS FOR THERAPEUTIC OR PROPHYLACTIC USES, PUT UP IN MEASURED DOSES (INCLUDING THOSE IN THE FORM OF TRANSDERMAL ADMINISTRATION SYSTEMS) OR IN FORMS OR PACKINGS | 12% | | 7/1/2017 | |
| 30042069 | MEDICAMENTS (EXCLUDING GOODS OF HEADING 3002, 3005 OR 3006) CONSISTING OF MIXED OR UNMIXED PRODUCTS FOR THERAPEUTIC OR PROPHYLACTIC USES, PUT UP IN MEASURED DOSES (INCLUDING THOSE IN THE FORM OF TRANSDERMAL ADMINISTRATION SYSTEMS) OR IN FORMS OR PACKINGS | 12% | | 7/1/2017 | |
| 30042070 | MEDICAMENTS (EXCLUDING GOODS OF HEADING 3002, 3005 OR 3006) CONSISTING OF MIXED OR UNMIXED PRODUCTS FOR THERAPEUTIC OR PROPHYLACTIC USES, PUT UP IN MEASURED DOSES (INCLUDING THOSE IN THE FORM OF TRANSDERMAL ADMINISTRATION SYSTEMS) OR IN FORMS OR PACKINGS | 12% | | 7/1/2017 | |
| 30042091 | MEDICAMENTS (EXCLUDING GOODS OF HEADING 3002, 3005 OR 3006) CONSISTING OF MIXED OR UNMIXED PRODUCTS FOR THERAPEUTIC OR PROPHYLACTIC USES, PUT UP IN MEASURED DOSES (INCLUDING THOSE IN THE FORM OF TRANSDERMAL ADMINISTRATION SYSTEMS) OR IN FORMS OR PACKINGS | 12% | | 7/1/2017 | |
| 30042092 | MEDICAMENTS (EXCLUDING GOODS OF HEADING 3002, 3005 OR 3006) CONSISTING OF MIXED OR UNMIXED PRODUCTS FOR THERAPEUTIC OR PROPHYLACTIC USES, PUT UP IN MEASURED DOSES (INCLUDING THOSE IN THE FORM OF TRANSDERMAL ADMINISTRATION SYSTEMS) OR IN FORMS OR PACKINGS | 12% | | 7/1/2017 | |
| 30042093 | MEDICAMENTS (EXCLUDING GOODS OF HEADING 3002, 3005 OR 3006) CONSISTING OF MIXED OR UNMIXED PRODUCTS FOR THERAPEUTIC OR PROPHYLACTIC USES, PUT UP IN MEASURED DOSES (INCLUDING THOSE IN THE FORM OF TRANSDERMAL ADMINISTRATION SYSTEMS) OR IN FORMS OR PACKINGS | 12% | | 7/1/2017 | |
| 30042094 | MEDICAMENTS (EXCLUDING GOODS OF HEADING 3002, 3005 OR 3006) CONSISTING OF MIXED OR UNMIXED PRODUCTS FOR THERAPEUTIC OR PROPHYLACTIC USES, PUT UP IN MEASURED DOSES (INCLUDING THOSE IN THE FORM OF TRANSDERMAL ADMINISTRATION SYSTEMS) OR IN FORMS OR PACKINGS | 12% | | 7/1/2017 | |
| 30042095 | MEDICAMENTS (EXCLUDING GOODS OF HEADING 3002, 3005 OR 3006) CONSISTING OF MIXED OR UNMIXED PRODUCTS FOR THERAPEUTIC OR PROPHYLACTIC USES, PUT UP IN MEASURED DOSES (INCLUDING THOSE IN THE FORM OF TRANSDERMAL ADMINISTRATION SYSTEMS) OR IN FORMS OR PACKINGS | 12% | | 7/1/2017 | |
| 30042096 | MEDICAMENTS (EXCLUDING GOODS OF HEADING 3002, 3005 OR 3006) CONSISTING OF MIXED OR UNMIXED PRODUCTS FOR THERAPEUTIC OR PROPHYLACTIC USES, PUT UP IN MEASURED DOSES (INCLUDING THOSE IN THE FORM OF TRANSDERMAL ADMINISTRATION SYSTEMS) OR IN FORMS OR PACKINGS | 12% | | 7/1/2017 | |
| 30042097 | MEDICAMENTS (EXCLUDING GOODS OF HEADING 3002, 3005 OR 3006) CONSISTING OF MIXED OR UNMIXED PRODUCTS FOR THERAPEUTIC OR PROPHYLACTIC USES, PUT UP IN MEASURED DOSES (INCLUDING THOSE IN THE FORM OF TRANSDERMAL ADMINISTRATION SYSTEMS) OR IN FORMS OR PACKINGS | 12% | | 7/1/2017 | |
| 30042099 | MEDICAMENTS (EXCLUDING GOODS OF HEADING 3002, 3005 OR 3006) CONSISTING OF MIXED OR UNMIXED PRODUCTS FOR THERAPEUTIC OR PROPHYLACTIC USES, PUT UP IN MEASURED DOSES (INCLUDING THOSE IN THE FORM OF TRANSDERMAL ADMINISTRATION SYSTEMS) OR IN FORMS OR PACKINGS | 12% | | 7/1/2017 | |
| 300431 | CONTAINING INSULIN | 12% | | 7/1/2017 | |
| 30043110 | MEDICAMENTS (EXCLUDING GOODS OF HEADING 3002, 3005 OR 3006) CONSISTING OF MIXED OR UNMIXED PRODUCTS FOR THERAPEUTIC OR PROPHYLACTIC USES, PUT UP IN MEASURED DOSES (INCLUDING THOSE IN THE FORM OF TRANSDERMAL ADMINISTRATION SYSTEMS) OR IN FORMS OR PACKINGS | 12% | | 7/1/2017 | |
| 30043190 | MEDICAMENTS (EXCLUDING GOODS OF HEADING 3002, 3005 OR 3006) CONSISTING OF MIXED OR UNMIXED PRODUCTS FOR THERAPEUTIC OR PROPHYLACTIC USES, PUT UP IN MEASURED DOSES (INCLUDING THOSE IN THE FORM OF TRANSDERMAL ADMINISTRATION SYSTEMS) OR IN FORMS OR PACKINGS | 12% | | 7/1/2017 | |
| 30043200 | MEDICAMENTS (EXCLUDING GOODS OF HEADING 3002, 3005 OR 3006) CONSISTING OF MIXED OR UNMIXED PRODUCTS FOR THERAPEUTIC OR PROPHYLACTIC USES, PUT UP IN MEASURED DOSES (INCLUDING THOSE IN THE FORM OF TRANSDERMAL ADMINISTRATION SYSTEMS) OR IN FORMS OR PACKINGS | 12% | | 7/1/2017 | |
| 300439 | OTHER | 12% | | 7/1/2017 | |
| 30043911 | MEDICAMENTS (EXCLUDING GOODS OF HEADING 3002, 3005 OR 3006) CONSISTING OF MIXED OR UNMIXED PRODUCTS FOR THERAPEUTIC OR PROPHYLACTIC USES, PUT UP IN MEASURED DOSES (INCLUDING THOSE IN THE FORM OF TRANSDERMAL ADMINISTRATION SYSTEMS) OR IN FORMS OR PACKINGS | 12% | | 7/1/2017 | |
| 30043912 | MEDICAMENTS (EXCLUDING GOODS OF HEADING 3002, 3005 OR 3006) CONSISTING OF MIXED OR UNMIXED PRODUCTS FOR THERAPEUTIC OR PROPHYLACTIC USES, PUT UP IN MEASURED DOSES (INCLUDING THOSE IN THE FORM OF TRANSDERMAL ADMINISTRATION SYSTEMS) OR IN FORMS OR PACKINGS | 12% | | 7/1/2017 | |
| 30043913 | MEDICAMENTS (EXCLUDING GOODS OF HEADING 3002, 3005 OR 3006) CONSISTING OF MIXED OR UNMIXED PRODUCTS FOR THERAPEUTIC OR PROPHYLACTIC USES, PUT UP IN MEASURED DOSES (INCLUDING THOSE IN THE FORM OF TRANSDERMAL ADMINISTRATION SYSTEMS) OR IN FORMS OR PACKINGS | 12% | | 7/1/2017 | |
| 30043914 | MEDICAMENTS (EXCLUDING GOODS OF HEADING 3002, 3005 OR 3006) CONSISTING OF MIXED OR UNMIXED PRODUCTS FOR THERAPEUTIC OR PROPHYLACTIC USES, PUT UP IN MEASURED DOSES (INCLUDING THOSE IN THE FORM OF TRANSDERMAL ADMINISTRATION SYSTEMS) OR IN FORMS OR PACKINGS | 12% | | 7/1/2017 | |
| 30043919 | MEDICAMENTS (EXCLUDING GOODS OF HEADING 3002, 3005 OR 3006) CONSISTING OF MIXED OR UNMIXED PRODUCTS FOR THERAPEUTIC OR PROPHYLACTIC USES, PUT UP IN MEASURED DOSES (INCLUDING THOSE IN THE FORM OF TRANSDERMAL ADMINISTRATION SYSTEMS) OR IN FORMS OR PACKINGS | 12% | | 7/1/2017 | |
| 30043921 | MEDICAMENTS (EXCLUDING GOODS OF HEADING 3002, 3005 OR 3006) CONSISTING OF MIXED OR UNMIXED PRODUCTS FOR THERAPEUTIC OR PROPHYLACTIC USES, PUT UP IN MEASURED DOSES (INCLUDING THOSE IN THE FORM OF TRANSDERMAL ADMINISTRATION SYSTEMS) OR IN FORMS OR PACKINGS | 12% | | 7/1/2017 | |
| 30043922 | MEDICAMENTS (EXCLUDING GOODS OF HEADING 3002, 3005 OR 3006) CONSISTING OF MIXED OR UNMIXED PRODUCTS FOR THERAPEUTIC OR PROPHYLACTIC USES, PUT UP IN MEASURED DOSES (INCLUDING THOSE IN THE FORM OF TRANSDERMAL ADMINISTRATION SYSTEMS) OR IN FORMS OR PACKINGS | 12% | | 7/1/2017 | |
| 30043990 | MEDICAMENTS (EXCLUDING GOODS OF HEADING 3002, 3005 OR 3006) CONSISTING OF MIXED OR UNMIXED PRODUCTS FOR THERAPEUTIC OR PROPHYLACTIC USES, PUT UP IN MEASURED DOSES (INCLUDING THOSE IN THE FORM OF TRANSDERMAL ADMINISTRATION SYSTEMS) OR IN FORMS OR PACKINGS | 12% | | 7/1/2017 | |
| 300440 | CONTAINING ALKALOIDS OR DERIVATIVES THEREOF BUT NOT CONTAINING HORMONES, OTHER PRODUCTS OF HEADING 2937 OR ANTIBIOTICS | 12% | | 7/1/2017 | |
| 30044010 | MEDICAMENTS (EXCLUDING GOODS OF HEADING 3002, 3005 OR 3006) CONSISTING OF MIXED OR UNMIXED PRODUCTS FOR THERAPEUTIC OR PROPHYLACTIC USES, PUT UP IN MEASURED DOSES (INCLUDING THOSE IN THE FORM OF TRANSDERMAL ADMINISTRATION SYSTEMS) OR IN FORMS OR PACKINGS | 12% | | 7/1/2017 | |
| 30044020 | MEDICAMENTS (EXCLUDING GOODS OF HEADING 3002, 3005 OR 3006) CONSISTING OF MIXED OR UNMIXED PRODUCTS FOR THERAPEUTIC OR PROPHYLACTIC USES, PUT UP IN MEASURED DOSES (INCLUDING THOSE IN THE FORM OF TRANSDERMAL ADMINISTRATION SYSTEMS) OR IN FORMS OR PACKINGS | 12% | | 7/1/2017 | |
| 30044030 | CODEINE AND ITS DERIVATIVES, WITH OR WITHOUT EPHEDRINE HYDROCHLORIDE | 12% | | 7/1/2017 | |
| 30044040 | MEDICAMENTS (EXCLUDING GOODS OF HEADING 3002, 3005 OR 3006) CONSISTING OF MIXED OR UNMIXED PRODUCTS FOR THERAPEUTIC OR PROPHYLACTIC USES, PUT UP IN MEASURED DOSES (INCLUDING THOSE IN THE FORM OF TRANSDERMAL ADMINISTRATION SYSTEMS) OR IN FORMS OR PACKINGS | 12% | | 7/1/2017 | |
| 30044050 | MEDICAMENTS (EXCLUDING GOODS OF HEADING 3002, 3005 OR 3006) CONSISTING OF MIXED OR UNMIXED PRODUCTS FOR THERAPEUTIC OR PROPHYLACTIC USES, PUT UP IN MEASURED DOSES (INCLUDING THOSE IN THE FORM OF TRANSDERMAL ADMINISTRATION SYSTEMS) OR IN FORMS OR PACKINGS | 12% | | 7/1/2017 | |
| 30044060 | MEDICAMENTS (EXCLUDING GOODS OF HEADING 3002, 3005 OR 3006) CONSISTING OF MIXED OR UNMIXED PRODUCTS FOR THERAPEUTIC OR PROPHYLACTIC USES, PUT UP IN MEASURED DOSES (INCLUDING THOSE IN THE FORM OF TRANSDERMAL ADMINISTRATION SYSTEMS) OR IN FORMS OR PACKINGS | 12% | | 7/1/2017 | |
| 30044070 | MEDICAMENTS (EXCLUDING GOODS OF HEADING 3002, 3005 OR 3006) CONSISTING OF MIXED OR UNMIXED PRODUCTS FOR THERAPEUTIC OR PROPHYLACTIC USES, PUT UP IN MEASURED DOSES (INCLUDING THOSE IN THE FORM OF TRANSDERMAL ADMINISTRATION SYSTEMS) OR IN FORMS OR PACKINGS | 12% | | 7/1/2017 | |
| 30044090 | MEDICAMENTS (EXCLUDING GOODS OF HEADING 3002, 3005 OR 3006) CONSISTING OF MIXED OR UNMIXED PRODUCTS FOR THERAPEUTIC OR PROPHYLACTIC USES, PUT UP IN MEASURED DOSES (INCLUDING THOSE IN THE FORM OF TRANSDERMAL ADMINISTRATION SYSTEMS) OR IN FORMS OR PACKINGS | 12% | | 7/1/2017 | |
| 30044100 | CONTAINING EPHEDRINE OR ITS SALTS | 12% | | 7/1/2017 | |
| 30044200 | CONTAINING PSEUDOEPHEDRINE (INN) OR ITS SALTS | 12% | | 7/1/2017 | |
| 30044300 | CONTAINING NOREPHEDRINE OR ITS SALTS | 12% | | 7/1/2017 | |
| 300449 | OTHER | 12% | | 7/1/2017 | |
| 30044910 | ATROPIN AND SALTS THEREOF | 12% | | 7/1/2017 | |
| 30044920 | CAFFEIN AND SALTS THEREOF | 12% | | 7/1/2017 | |
| 30044930 | CODEINE AND DERIVATIVES, WITH OR WITHOUT EPHIDRINE HYDROCHLORIDE | 12% | | 7/1/2017 | |
| 30044940 | ERGOT PREPARATIONS, ERGOTAMINE AND SALTS THEREOF | 12% | | 7/1/2017 | |
| 30044950 | PAPAVARINE HYDROCHLORIDE | 12% | | 7/1/2017 | |
| 30044960 | BROMOHEXIN AND SOLBUTAMOL | 12% | | 7/1/2017 | |
| 30044970 | THEOPHYLLINE AND SALTS THEREOF | 12% | | 7/1/2017 | |
| 30044990 | OTHER | 12% | | 7/1/2017 | |
| 300450 | OTHER, CONTAINING VITAMINS OR OTHER PRODUCTS OF HEADING 2936 | 12% | | 7/1/2017 | |
| 30045010 | MEDICAMENTS (EXCLUDING GOODS OF HEADING 3002, 3005 OR 3006) CONSISTING OF MIXED OR UNMIXED PRODUCTS FOR THERAPEUTIC OR PROPHYLACTIC USES, PUT UP IN MEASURED DOSES (INCLUDING THOSE IN THE FORM OF TRANSDERMAL ADMINISTRATION SYSTEMS) OR IN FORMS OR PACKINGS | 12% | | 7/1/2017 | |
| 30045020 | MEDICAMENTS (EXCLUDING GOODS OF HEADING 3002, 3005 OR 3006) CONSISTING OF MIXED OR UNMIXED PRODUCTS FOR THERAPEUTIC OR PROPHYLACTIC USES, PUT UP IN MEASURED DOSES (INCLUDING THOSE IN THE FORM OF TRANSDERMAL ADMINISTRATION SYSTEMS) OR IN FORMS OR PACKINGS | 12% | | 7/1/2017 | |
| 30045031 | MEDICAMENTS (EXCLUDING GOODS OF HEADING 3002, 3005 OR 3006) CONSISTING OF MIXED OR UNMIXED PRODUCTS FOR THERAPEUTIC OR PROPHYLACTIC USES, PUT UP IN MEASURED DOSES (INCLUDING THOSE IN THE FORM OF TRANSDERMAL ADMINISTRATION SYSTEMS) OR IN FORMS OR PACKINGS | 12% | | 7/1/2017 | |
| 30045032 | MEDICAMENTS (EXCLUDING GOODS OF HEADING 3002, 3005 OR 3006) CONSISTING OF MIXED OR UNMIXED PRODUCTS FOR THERAPEUTIC OR PROPHYLACTIC USES, PUT UP IN MEASURED DOSES (INCLUDING THOSE IN THE FORM OF TRANSDERMAL ADMINISTRATION SYSTEMS) OR IN FORMS OR PACKINGS | 12% | | 7/1/2017 | |
| 30045033 | MEDICAMENTS (EXCLUDING GOODS OF HEADING 3002, 3005 OR 3006) CONSISTING OF MIXED OR UNMIXED PRODUCTS FOR THERAPEUTIC OR PROPHYLACTIC USES, PUT UP IN MEASURED DOSES (INCLUDING THOSE IN THE FORM OF TRANSDERMAL ADMINISTRATION SYSTEMS) OR IN FORMS OR PACKINGS | 12% | | 7/1/2017 | |
| 30045034 | MEDICAMENTS (EXCLUDING GOODS OF HEADING 3002, 3005 OR 3006) CONSISTING OF MIXED OR UNMIXED PRODUCTS FOR THERAPEUTIC OR PROPHYLACTIC USES, PUT UP IN MEASURED DOSES (INCLUDING THOSE IN THE FORM OF TRANSDERMAL ADMINISTRATION SYSTEMS) OR IN FORMS OR PACKINGS | 12% | | 7/1/2017 | |
| 30045035 | MEDICAMENTS (EXCLUDING GOODS OF HEADING 3002, 3005 OR 3006) CONSISTING OF MIXED OR UNMIXED PRODUCTS FOR THERAPEUTIC OR PROPHYLACTIC USES, PUT UP IN MEASURED DOSES (INCLUDING THOSE IN THE FORM OF TRANSDERMAL ADMINISTRATION SYSTEMS) OR IN FORMS OR PACKINGS | 12% | | 7/1/2017 | |
| 30045036 | MEDICAMENTS (EXCLUDING GOODS OF HEADING 3002, 3005 OR 3006) CONSISTING OF MIXED OR UNMIXED PRODUCTS FOR THERAPEUTIC OR PROPHYLACTIC USES, PUT UP IN MEASURED DOSES (INCLUDING THOSE IN THE FORM OF TRANSDERMAL ADMINISTRATION SYSTEMS) OR IN FORMS OR PACKINGS | 12% | | 7/1/2017 | |
| 30045037 | MEDICAMENTS (EXCLUDING GOODS OF HEADING 3002, 3005 OR 3006) CONSISTING OF MIXED OR UNMIXED PRODUCTS FOR THERAPEUTIC OR PROPHYLACTIC USES, PUT UP IN MEASURED DOSES (INCLUDING THOSE IN THE FORM OF TRANSDERMAL ADMINISTRATION SYSTEMS) OR IN FORMS OR PACKINGS | 12% | | 7/1/2017 | |
| 30045039 | MEDICAMENTS (EXCLUDING GOODS OF HEADING 3002, 3005 OR 3006) CONSISTING OF MIXED OR UNMIXED PRODUCTS FOR THERAPEUTIC OR PROPHYLACTIC USES, PUT UP IN MEASURED DOSES (INCLUDING THOSE IN THE FORM OF TRANSDERMAL ADMINISTRATION SYSTEMS) OR IN FORMS OR PACKINGS | 12% | | 7/1/2017 | |
| 30045090 | MEDICAMENTS (EXCLUDING GOODS OF HEADING 3002, 3005 OR 3006) CONSISTING OF MIXED OR UNMIXED PRODUCTS FOR THERAPEUTIC OR PROPHYLACTIC USES, PUT UP IN MEASURED DOSES (INCLUDING THOSE IN THE FORM OF TRANSDERMAL ADMINISTRATION SYSTEMS) OR IN FORMS OR PACKINGS | 12% | | 7/1/2017 | |
| 30046000 | OTHER, CONTAINING ANTIMALARIAL ACTIVE PRINCIPLES DESCRIBED IN SUB-HEADING NOTE 2 TO THIS CHAPTER | 12% | | 7/1/2017 | |
| 300490 | OTHER | 12% | | 7/1/2017 | |
| 30049011 | MEDICAMENTS (EXCLUDING GOODS OF HEADING 3002, 3005 OR 3006) CONSISTING OF MIXED OR UNMIXED PRODUCTS FOR THERAPEUTIC OR PROPHYLACTIC USES, PUT UP IN MEASURED DOSES (INCLUDING THOSE IN THE FORM OF TRANSDERMAL ADMINISTRATION SYSTEMS) OR IN FORMS OR PACKINGS | 12% | | 7/1/2017 | |
| 30049012 | MEDICAMENTS (EXCLUDING GOODS OF HEADING 3002, 3005 OR 3006) CONSISTING OF MIXED OR UNMIXED PRODUCTS FOR THERAPEUTIC OR PROPHYLACTIC USES, PUT UP IN MEASURED DOSES (INCLUDING THOSE IN THE FORM OF TRANSDERMAL ADMINISTRATION SYSTEMS) OR IN FORMS OR PACKINGS | 12% | | 7/1/2017 | |
| 30049013 | MEDICAMENTS (EXCLUDING GOODS OF HEADING 3002, 3005 OR 3006) CONSISTING OF MIXED OR UNMIXED PRODUCTS FOR THERAPEUTIC OR PROPHYLACTIC USES, PUT UP IN MEASURED DOSES (INCLUDING THOSE IN THE FORM OF TRANSDERMAL ADMINISTRATION SYSTEMS) OR IN FORMS OR PACKINGS | 12% | | 7/1/2017 | |
| 30049014 | MEDICAMENTS (EXCLUDING GOODS OF HEADING 3002, 3005 OR 3006) CONSISTING OF MIXED OR UNMIXED PRODUCTS FOR THERAPEUTIC OR PROPHYLACTIC USES, PUT UP IN MEASURED DOSES (INCLUDING THOSE IN THE FORM OF TRANSDERMAL ADMINISTRATION SYSTEMS) OR IN FORMS OR PACKINGS | 12% | | 7/1/2017 | |
| 30049015 | MEDICAMENTS (EXCLUDING GOODS OF HEADING 3002, 3005 OR 3006) CONSISTING OF MIXED OR UNMIXED PRODUCTS FOR THERAPEUTIC OR PROPHYLACTIC USES, PUT UP IN MEASURED DOSES (INCLUDING THOSE IN THE FORM OF TRANSDERMAL ADMINISTRATION SYSTEMS) OR IN FORMS OR PACKINGS | 12% | | 7/1/2017 | |
| 30049021 | MEDICAMENTS (EXCLUDING GOODS OF HEADING 3002, 3005 OR 3006) CONSISTING OF MIXED OR UNMIXED PRODUCTS FOR THERAPEUTIC OR PROPHYLACTIC USES, PUT UP IN MEASURED DOSES (INCLUDING THOSE IN THE FORM OF TRANSDERMAL ADMINISTRATION SYSTEMS) OR IN FORMS OR PACKINGS | 12% | | 7/1/2017 | |
| 30049022 | MEDICAMENTS (EXCLUDING GOODS OF HEADING 3002, 3005 OR 3006) CONSISTING OF MIXED OR UNMIXED PRODUCTS FOR THERAPEUTIC OR PROPHYLACTIC USES, PUT UP IN MEASURED DOSES (INCLUDING THOSE IN THE FORM OF TRANSDERMAL ADMINISTRATION SYSTEMS) OR IN FORMS OR PACKINGS | 12% | | 7/1/2017 | |
| 30049023 | MEDICAMENTS (EXCLUDING GOODS OF HEADING 3002, 3005 OR 3006) CONSISTING OF MIXED OR UNMIXED PRODUCTS FOR THERAPEUTIC OR PROPHYLACTIC USES, PUT UP IN MEASURED DOSES (INCLUDING THOSE IN THE FORM OF TRANSDERMAL ADMINISTRATION SYSTEMS) OR IN FORMS OR PACKINGS | 12% | | 7/1/2017 | |
| 30049024 | MEDICAMENTS (EXCLUDING GOODS OF HEADING 3002, 3005 OR 3006) CONSISTING OF MIXED OR UNMIXED PRODUCTS FOR THERAPEUTIC OR PROPHYLACTIC USES, PUT UP IN MEASURED DOSES (INCLUDING THOSE IN THE FORM OF TRANSDERMAL ADMINISTRATION SYSTEMS) OR IN FORMS OR PACKINGS | 12% | | 7/1/2017 | |
| 30049025 | MEDICAMENTS (EXCLUDING GOODS OF HEADING 3002, 3005 OR 3006) CONSISTING OF MIXED OR UNMIXED PRODUCTS FOR THERAPEUTIC OR PROPHYLACTIC USES, PUT UP IN MEASURED DOSES (INCLUDING THOSE IN THE FORM OF TRANSDERMAL ADMINISTRATION SYSTEMS) OR IN FORMS OR PACKINGS | 12% | | 7/1/2017 | |
| 30049026 | MEDICAMENTS (EXCLUDING GOODS OF HEADING 3002, 3005 OR 3006) CONSISTING OF MIXED OR UNMIXED PRODUCTS FOR THERAPEUTIC OR PROPHYLACTIC USES, PUT UP IN MEASURED DOSES (INCLUDING THOSE IN THE FORM OF TRANSDERMAL ADMINISTRATION SYSTEMS) OR IN FORMS OR PACKINGS | 12% | | 7/1/2017 | |
| 30049027 | MEDICAMENTS (EXCLUDING GOODS OF HEADING 3002, 3005 OR 3006) CONSISTING OF MIXED OR UNMIXED PRODUCTS FOR THERAPEUTIC OR PROPHYLACTIC USES, PUT UP IN MEASURED DOSES (INCLUDING THOSE IN THE FORM OF TRANSDERMAL ADMINISTRATION SYSTEMS) OR IN FORMS OR PACKINGS | 12% | | 7/1/2017 | |
| 30049029 | MEDICAMENTS (EXCLUDING GOODS OF HEADING 3002, 3005 OR 3006) CONSISTING OF MIXED OR UNMIXED PRODUCTS FOR THERAPEUTIC OR PROPHYLACTIC USES, PUT UP IN MEASURED DOSES (INCLUDING THOSE IN THE FORM OF TRANSDERMAL ADMINISTRATION SYSTEMS) OR IN FORMS OR PACKINGS | 12% | | 7/1/2017 | |
| 30049031 | MEDICAMENTS (EXCLUDING GOODS OF HEADING 3002, 3005 OR 3006) CONSISTING OF MIXED OR UNMIXED PRODUCTS FOR THERAPEUTIC OR PROPHYLACTIC USES, PUT UP IN MEASURED DOSES (INCLUDING THOSE IN THE FORM OF TRANSDERMAL ADMINISTRATION SYSTEMS) OR IN FORMS OR PACKINGS | 12% | | 7/1/2017 | |
| 30049032 | MEDICAMENTS (EXCLUDING GOODS OF HEADING 3002, 3005 OR 3006) CONSISTING OF MIXED OR UNMIXED PRODUCTS FOR THERAPEUTIC OR PROPHYLACTIC USES, PUT UP IN MEASURED DOSES (INCLUDING THOSE IN THE FORM OF TRANSDERMAL ADMINISTRATION SYSTEMS) OR IN FORMS OR PACKINGS | 12% | | 7/1/2017 | |
| 30049033 | MEDICAMENTS (EXCLUDING GOODS OF HEADING 3002, 3005 OR 3006) CONSISTING OF MIXED OR UNMIXED PRODUCTS FOR THERAPEUTIC OR PROPHYLACTIC USES, PUT UP IN MEASURED DOSES (INCLUDING THOSE IN THE FORM OF TRANSDERMAL ADMINISTRATION SYSTEMS) OR IN FORMS OR PACKINGS | 12% | | 7/1/2017 | |
| 30049034 | MEDICAMENTS (EXCLUDING GOODS OF HEADING 3002, 3005 OR 3006) CONSISTING OF MIXED OR UNMIXED PRODUCTS FOR THERAPEUTIC OR PROPHYLACTIC USES, PUT UP IN MEASURED DOSES (INCLUDING THOSE IN THE FORM OF TRANSDERMAL ADMINISTRATION SYSTEMS) OR IN FORMS OR PACKINGS | 12% | | 7/1/2017 | |
| 30049035 | MEDICAMENTS (EXCLUDING GOODS OF HEADING 3002, 3005 OR 3006) CONSISTING OF MIXED OR UNMIXED PRODUCTS FOR THERAPEUTIC OR PROPHYLACTIC USES, PUT UP IN MEASURED DOSES (INCLUDING THOSE IN THE FORM OF TRANSDERMAL ADMINISTRATION SYSTEMS) OR IN FORMS OR PACKINGS | 12% | | 7/1/2017 | |
| 30049036 | MEDICAMENTS (EXCLUDING GOODS OF HEADING 3002, 3005 OR 3006) CONSISTING OF MIXED OR UNMIXED PRODUCTS FOR THERAPEUTIC OR PROPHYLACTIC USES, PUT UP IN MEASURED DOSES (INCLUDING THOSE IN THE FORM OF TRANSDERMAL ADMINISTRATION SYSTEMS) OR IN FORMS OR PACKINGS | 12% | | 7/1/2017 | |
| 30049039 | MEDICAMENTS (EXCLUDING GOODS OF HEADING 3002, 3005 OR 3006) CONSISTING OF MIXED OR UNMIXED PRODUCTS FOR THERAPEUTIC OR PROPHYLACTIC USES, PUT UP IN MEASURED DOSES (INCLUDING THOSE IN THE FORM OF TRANSDERMAL ADMINISTRATION SYSTEMS) OR IN FORMS OR PACKINGS | 12% | | 7/1/2017 | |
| 30049041 | MEDICAMENTS (EXCLUDING GOODS OF HEADING 3002, 3005 OR 3006) CONSISTING OF MIXED OR UNMIXED PRODUCTS FOR THERAPEUTIC OR PROPHYLACTIC USES, PUT UP IN MEASURED DOSES (INCLUDING THOSE IN THE FORM OF TRANSDERMAL ADMINISTRATION SYSTEMS) OR IN FORMS OR PACKINGS | 12% | | 7/1/2017 | |
| 30049042 | MEDICAMENTS (EXCLUDING GOODS OF HEADING 3002, 3005 OR 3006) CONSISTING OF MIXED OR UNMIXED PRODUCTS FOR THERAPEUTIC OR PROPHYLACTIC USES, PUT UP IN MEASURED DOSES (INCLUDING THOSE IN THE FORM OF TRANSDERMAL ADMINISTRATION SYSTEMS) OR IN FORMS OR PACKINGS | 12% | | 7/1/2017 | |
| 30049043 | MEDICAMENTS (EXCLUDING GOODS OF HEADING 3002, 3005 OR 3006) CONSISTING OF MIXED OR UNMIXED PRODUCTS FOR THERAPEUTIC OR PROPHYLACTIC USES, PUT UP IN MEASURED DOSES (INCLUDING THOSE IN THE FORM OF TRANSDERMAL ADMINISTRATION SYSTEMS) OR IN FORMS OR PACKINGS | 12% | | 7/1/2017 | |
| 30049044 | MEDICAMENTS (EXCLUDING GOODS OF HEADING 3002, 3005 OR 3006) CONSISTING OF MIXED OR UNMIXED PRODUCTS FOR THERAPEUTIC OR PROPHYLACTIC USES, PUT UP IN MEASURED DOSES (INCLUDING THOSE IN THE FORM OF TRANSDERMAL ADMINISTRATION SYSTEMS) OR IN FORMS OR PACKINGS | 12% | | 7/1/2017 | |
| 30049045 | MEDICAMENTS (EXCLUDING GOODS OF HEADING 3002, 3005 OR 3006) CONSISTING OF MIXED OR UNMIXED PRODUCTS FOR THERAPEUTIC OR PROPHYLACTIC USES, PUT UP IN MEASURED DOSES (INCLUDING THOSE IN THE FORM OF TRANSDERMAL ADMINISTRATION SYSTEMS) OR IN FORMS OR PACKINGS | 12% | | 7/1/2017 | |
| 30049046 | MEDICAMENTS (EXCLUDING GOODS OF HEADING 3002, 3005 OR 3006) CONSISTING OF MIXED OR UNMIXED PRODUCTS FOR THERAPEUTIC OR PROPHYLACTIC USES, PUT UP IN MEASURED DOSES (INCLUDING THOSE IN THE FORM OF TRANSDERMAL ADMINISTRATION SYSTEMS) OR IN FORMS OR PACKINGS | 12% | | 7/1/2017 | |
| 30049047 | MEDICAMENTS (EXCLUDING GOODS OF HEADING 3002, 3005 OR 3006) CONSISTING OF MIXED OR UNMIXED PRODUCTS FOR THERAPEUTIC OR PROPHYLACTIC USES, PUT UP IN MEASURED DOSES (INCLUDING THOSE IN THE FORM OF TRANSDERMAL ADMINISTRATION SYSTEMS) OR IN FORMS OR PACKINGS | 12% | | 7/1/2017 | |
| 30049048 | MEDICAMENTS (EXCLUDING GOODS OF HEADING 3002, 3005 OR 3006) CONSISTING OF MIXED OR UNMIXED PRODUCTS FOR THERAPEUTIC OR PROPHYLACTIC USES, PUT UP IN MEASURED DOSES (INCLUDING THOSE IN THE FORM OF TRANSDERMAL ADMINISTRATION SYSTEMS) OR IN FORMS OR PACKINGS | 12% | | 7/1/2017 | |
| 30049049 | MEDICAMENTS (EXCLUDING GOODS OF HEADING 3002, 3005 OR 3006) CONSISTING OF MIXED OR UNMIXED PRODUCTS FOR THERAPEUTIC OR PROPHYLACTIC USES, PUT UP IN MEASURED DOSES (INCLUDING THOSE IN THE FORM OF TRANSDERMAL ADMINISTRATION SYSTEMS) OR IN FORMS OR PACKINGS | 12% | | 7/1/2017 | |
| 30049051 | MEDICAMENTS (EXCLUDING GOODS OF HEADING 3002, 3005 OR 3006) CONSISTING OF MIXED OR UNMIXED PRODUCTS FOR THERAPEUTIC OR PROPHYLACTIC USES, PUT UP IN MEASURED DOSES (INCLUDING THOSE IN THE FORM OF TRANSDERMAL ADMINISTRATION SYSTEMS) OR IN FORMS OR PACKINGS | 12% | | 7/1/2017 | |
| 30049052 | MEDICAMENTS (EXCLUDING GOODS OF HEADING 3002, 3005 OR 3006) CONSISTING OF MIXED OR UNMIXED PRODUCTS FOR THERAPEUTIC OR PROPHYLACTIC USES, PUT UP IN MEASURED DOSES (INCLUDING THOSE IN THE FORM OF TRANSDERMAL ADMINISTRATION SYSTEMS) OR IN FORMS OR PACKINGS | 12% | | 7/1/2017 | |
| 30049053 | MEDICAMENTS (EXCLUDING GOODS OF HEADING 3002, 3005 OR 3006) CONSISTING OF MIXED OR UNMIXED PRODUCTS FOR THERAPEUTIC OR PROPHYLACTIC USES, PUT UP IN MEASURED DOSES (INCLUDING THOSE IN THE FORM OF TRANSDERMAL ADMINISTRATION SYSTEMS) OR IN FORMS OR PACKINGS | 12% | | 7/1/2017 | |
| 30049054 | MEDICAMENTS (EXCLUDING GOODS OF HEADING 3002, 3005 OR 3006) CONSISTING OF MIXED OR UNMIXED PRODUCTS FOR THERAPEUTIC OR PROPHYLACTIC USES, PUT UP IN MEASURED DOSES (INCLUDING THOSE IN THE FORM OF TRANSDERMAL ADMINISTRATION SYSTEMS) OR IN FORMS OR PACKINGS | 12% | | 7/1/2017 | |
| 30049055 | MEDICAMENTS (EXCLUDING GOODS OF HEADING 3002, 3005 OR 3006) CONSISTING OF MIXED OR UNMIXED PRODUCTS FOR THERAPEUTIC OR PROPHYLACTIC USES, PUT UP IN MEASURED DOSES (INCLUDING THOSE IN THE FORM OF TRANSDERMAL ADMINISTRATION SYSTEMS) OR IN FORMS OR PACKINGS | 12% | | 7/1/2017 | |
| 30049056 | MEDICAMENTS (EXCLUDING GOODS OF HEADING 3002, 3005 OR 3006) CONSISTING OF MIXED OR UNMIXED PRODUCTS FOR THERAPEUTIC OR PROPHYLACTIC USES, PUT UP IN MEASURED DOSES (INCLUDING THOSE IN THE FORM OF TRANSDERMAL ADMINISTRATION SYSTEMS) OR IN FORMS OR PACKINGS | 12% | | 7/1/2017 | |
| 30049057 | MEDICAMENTS (EXCLUDING GOODS OF HEADING 3002, 3005 OR 3006) CONSISTING OF MIXED OR UNMIXED PRODUCTS FOR THERAPEUTIC OR PROPHYLACTIC USES, PUT UP IN MEASURED DOSES (INCLUDING THOSE IN THE FORM OF TRANSDERMAL ADMINISTRATION SYSTEMS) OR IN FORMS OR PACKINGS | 12% | | 7/1/2017 | |
| 30049058 | MEDICAMENTS (EXCLUDING GOODS OF HEADING 3002, 3005 OR 3006) CONSISTING OF MIXED OR UNMIXED PRODUCTS FOR THERAPEUTIC OR PROPHYLACTIC USES, PUT UP IN MEASURED DOSES (INCLUDING THOSE IN THE FORM OF TRANSDERMAL ADMINISTRATION SYSTEMS) OR IN FORMS OR PACKINGS | 12% | | 7/1/2017 | |
| 30049059 | MEDICAMENTS (EXCLUDING GOODS OF HEADING 3002, 3005 OR 3006) CONSISTING OF MIXED OR UNMIXED PRODUCTS FOR THERAPEUTIC OR PROPHYLACTIC USES, PUT UP IN MEASURED DOSES (INCLUDING THOSE IN THE FORM OF TRANSDERMAL ADMINISTRATION SYSTEMS) OR IN FORMS OR PACKINGS | 12% | | 7/1/2017 | |
| 30049061 | MEDICAMENTS (EXCLUDING GOODS OF HEADING 3002, 3005 OR 3006) CONSISTING OF MIXED OR UNMIXED PRODUCTS FOR THERAPEUTIC OR PROPHYLACTIC USES, PUT UP IN MEASURED DOSES (INCLUDING THOSE IN THE FORM OF TRANSDERMAL ADMINISTRATION SYSTEMS) OR IN FORMS OR PACKINGS | 12% | | 7/1/2017 | |
| 30049062 | MEDICAMENTS (EXCLUDING GOODS OF HEADING 3002, 3005 OR 3006) CONSISTING OF MIXED OR UNMIXED PRODUCTS FOR THERAPEUTIC OR PROPHYLACTIC USES, PUT UP IN MEASURED DOSES (INCLUDING THOSE IN THE FORM OF TRANSDERMAL ADMINISTRATION SYSTEMS) OR IN FORMS OR PACKINGS | 12% | | 7/1/2017 | |
| 30049063 | MEDICAMENTS (EXCLUDING GOODS OF HEADING 3002, 3005 OR 3006) CONSISTING OF MIXED OR UNMIXED PRODUCTS FOR THERAPEUTIC OR PROPHYLACTIC USES, PUT UP IN MEASURED DOSES (INCLUDING THOSE IN THE FORM OF TRANSDERMAL ADMINISTRATION SYSTEMS) OR IN FORMS OR PACKINGS | 12% | | 7/1/2017 | |
| 30049064 | MEDICAMENTS (EXCLUDING GOODS OF HEADING 3002, 3005 OR 3006) CONSISTING OF MIXED OR UNMIXED PRODUCTS FOR THERAPEUTIC OR PROPHYLACTIC USES, PUT UP IN MEASURED DOSES (INCLUDING THOSE IN THE FORM OF TRANSDERMAL ADMINISTRATION SYSTEMS) OR IN FORMS OR PACKINGS | 12% | | 7/1/2017 | |
| 30049065 | MEDICAMENTS (EXCLUDING GOODS OF HEADING 3002, 3005 OR 3006) CONSISTING OF MIXED OR UNMIXED PRODUCTS FOR THERAPEUTIC OR PROPHYLACTIC USES, PUT UP IN MEASURED DOSES (INCLUDING THOSE IN THE FORM OF TRANSDERMAL ADMINISTRATION SYSTEMS) OR IN FORMS OR PACKINGS | 12% | | 7/1/2017 | |
| 30049066 | MEDICAMENTS (EXCLUDING GOODS OF HEADING 3002, 3005 OR 3006) CONSISTING OF MIXED OR UNMIXED PRODUCTS FOR THERAPEUTIC OR PROPHYLACTIC USES, PUT UP IN MEASURED DOSES (INCLUDING THOSE IN THE FORM OF TRANSDERMAL ADMINISTRATION SYSTEMS) OR IN FORMS OR PACKINGS | 12% | | 7/1/2017 | |
| 30049067 | MEDICAMENTS (EXCLUDING GOODS OF HEADING 3002, 3005 OR 3006) CONSISTING OF MIXED OR UNMIXED PRODUCTS FOR THERAPEUTIC OR PROPHYLACTIC USES, PUT UP IN MEASURED DOSES (INCLUDING THOSE IN THE FORM OF TRANSDERMAL ADMINISTRATION SYSTEMS) OR IN FORMS OR PACKINGS | 12% | | 7/1/2017 | |
| 30049069 | MEDICAMENTS (EXCLUDING GOODS OF HEADING 3002, 3005 OR 3006) CONSISTING OF MIXED OR UNMIXED PRODUCTS FOR THERAPEUTIC OR PROPHYLACTIC USES, PUT UP IN MEASURED DOSES (INCLUDING THOSE IN THE FORM OF TRANSDERMAL ADMINISTRATION SYSTEMS) OR IN FORMS OR PACKINGS | 12% | | 7/1/2017 | |
| 30049071 | MEDICAMENTS (EXCLUDING GOODS OF HEADING 3002, 3005 OR 3006) CONSISTING OF MIXED OR UNMIXED PRODUCTS FOR THERAPEUTIC OR PROPHYLACTIC USES, PUT UP IN MEASURED DOSES (INCLUDING THOSE IN THE FORM OF TRANSDERMAL ADMINISTRATION SYSTEMS) OR IN FORMS OR PACKINGS | 12% | | 7/1/2017 | |
| 30049072 | MEDICAMENTS (EXCLUDING GOODS OF HEADING 3002, 3005 OR 3006) CONSISTING OF MIXED OR UNMIXED PRODUCTS FOR THERAPEUTIC OR PROPHYLACTIC USES, PUT UP IN MEASURED DOSES (INCLUDING THOSE IN THE FORM OF TRANSDERMAL ADMINISTRATION SYSTEMS) OR IN FORMS OR PACKINGS | 12% | | 7/1/2017 | |
| 30049073 | MEDICAMENTS (EXCLUDING GOODS OF HEADING 3002, 3005 OR 3006) CONSISTING OF MIXED OR UNMIXED PRODUCTS FOR THERAPEUTIC OR PROPHYLACTIC USES, PUT UP IN MEASURED DOSES (INCLUDING THOSE IN THE FORM OF TRANSDERMAL ADMINISTRATION SYSTEMS) OR IN FORMS OR PACKINGS | 12% | | 7/1/2017 | |
| 30049074 | MEDICAMENTS (EXCLUDING GOODS OF HEADING 3002, 3005 OR 3006) CONSISTING OF MIXED OR UNMIXED PRODUCTS FOR THERAPEUTIC OR PROPHYLACTIC USES, PUT UP IN MEASURED DOSES (INCLUDING THOSE IN THE FORM OF TRANSDERMAL ADMINISTRATION SYSTEMS) OR IN FORMS OR PACKINGS | 12% | | 7/1/2017 | |
| 30049075 | MEDICAMENTS (EXCLUDING GOODS OF HEADING 3002, 3005 OR 3006) CONSISTING OF MIXED OR UNMIXED PRODUCTS FOR THERAPEUTIC OR PROPHYLACTIC USES, PUT UP IN MEASURED DOSES (INCLUDING THOSE IN THE FORM OF TRANSDERMAL ADMINISTRATION SYSTEMS) OR IN FORMS OR PACKINGS | 12% | | 7/1/2017 | |
| 30049076 | MEDICAMENTS (EXCLUDING GOODS OF HEADING 3002, 3005 OR 3006) CONSISTING OF MIXED OR UNMIXED PRODUCTS FOR THERAPEUTIC OR PROPHYLACTIC USES, PUT UP IN MEASURED DOSES (INCLUDING THOSE IN THE FORM OF TRANSDERMAL ADMINISTRATION SYSTEMS) OR IN FORMS OR PACKINGS | 12% | | 7/1/2017 | |
| 30049077 | MEDICAMENTS (EXCLUDING GOODS OF HEADING 3002, 3005 OR 3006) CONSISTING OF MIXED OR UNMIXED PRODUCTS FOR THERAPEUTIC OR PROPHYLACTIC USES, PUT UP IN MEASURED DOSES (INCLUDING THOSE IN THE FORM OF TRANSDERMAL ADMINISTRATION SYSTEMS) OR IN FORMS OR PACKINGS | 12% | | 7/1/2017 | |
| 30049079 | MEDICAMENTS (EXCLUDING GOODS OF HEADING 3002, 3005 OR 3006) CONSISTING OF MIXED OR UNMIXED PRODUCTS FOR THERAPEUTIC OR PROPHYLACTIC USES, PUT UP IN MEASURED DOSES (INCLUDING THOSE IN THE FORM OF TRANSDERMAL ADMINISTRATION SYSTEMS) OR IN FORMS OR PACKINGS | 12% | | 7/1/2017 | |
| 30049081 | MEDICAMENTS (EXCLUDING GOODS OF HEADING 3002, 3005 OR 3006) CONSISTING OF MIXED OR UNMIXED PRODUCTS FOR THERAPEUTIC OR PROPHYLACTIC USES, PUT UP IN MEASURED DOSES (INCLUDING THOSE IN THE FORM OF TRANSDERMAL ADMINISTRATION SYSTEMS) OR IN FORMS OR PACKINGS | 12% | | 7/1/2017 | |
| 30049082 | MEDICAMENTS (EXCLUDING GOODS OF HEADING 3002, 3005 OR 3006) CONSISTING OF MIXED OR UNMIXED PRODUCTS FOR THERAPEUTIC OR PROPHYLACTIC USES, PUT UP IN MEASURED DOSES (INCLUDING THOSE IN THE FORM OF TRANSDERMAL ADMINISTRATION SYSTEMS) OR IN FORMS OR PACKINGS | 12% | | 7/1/2017 | |
| 30049083 | MEDICAMENTS (EXCLUDING GOODS OF HEADING 3002, 3005 OR 3006) CONSISTING OF MIXED OR UNMIXED PRODUCTS FOR THERAPEUTIC OR PROPHYLACTIC USES, PUT UP IN MEASURED DOSES (INCLUDING THOSE IN THE FORM OF TRANSDERMAL ADMINISTRATION SYSTEMS) OR IN FORMS OR PACKINGS | 12% | | 7/1/2017 | |
| 30049084 | MEDICAMENTS (EXCLUDING GOODS OF HEADING 3002, 3005 OR 3006) CONSISTING OF MIXED OR UNMIXED PRODUCTS FOR THERAPEUTIC OR PROPHYLACTIC USES, PUT UP IN MEASURED DOSES (INCLUDING THOSE IN THE FORM OF TRANSDERMAL ADMINISTRATION SYSTEMS) OR IN FORMS OR PACKINGS | 12% | | 7/1/2017 | |
| 30049085 | MEDICAMENTS (EXCLUDING GOODS OF HEADING 3002, 3005 OR 3006) CONSISTING OF MIXED OR UNMIXED PRODUCTS FOR THERAPEUTIC OR PROPHYLACTIC USES, PUT UP IN MEASURED DOSES (INCLUDING THOSE IN THE FORM OF TRANSDERMAL ADMINISTRATION SYSTEMS) OR IN FORMS OR PACKINGS | 12% | | 7/1/2017 | |
| 30049086 | MEDICAMENTS (EXCLUDING GOODS OF HEADING 3002, 3005 OR 3006) CONSISTING OF MIXED OR UNMIXED PRODUCTS FOR THERAPEUTIC OR PROPHYLACTIC USES, PUT UP IN MEASURED DOSES (INCLUDING THOSE IN THE FORM OF TRANSDERMAL ADMINISTRATION SYSTEMS) OR IN FORMS OR PACKINGS | 12% | | 7/1/2017 | |
| 30049087 | MEDICAMENTS (EXCLUDING GOODS OF HEADING 3002, 3005 OR 3006) CONSISTING OF MIXED OR UNMIXED PRODUCTS FOR THERAPEUTIC OR PROPHYLACTIC USES, PUT UP IN MEASURED DOSES (INCLUDING THOSE IN THE FORM OF TRANSDERMAL ADMINISTRATION SYSTEMS) OR IN FORMS OR PACKINGS | 12% | | 7/1/2017 | |
| 30049088 | MEDICAMENTS (EXCLUDING GOODS OF HEADING 3002, 3005 OR 3006) CONSISTING OF MIXED OR UNMIXED PRODUCTS FOR THERAPEUTIC OR PROPHYLACTIC USES, PUT UP IN MEASURED DOSES (INCLUDING THOSE IN THE FORM OF TRANSDERMAL ADMINISTRATION SYSTEMS) OR IN FORMS OR PACKINGS | 12% | | 7/1/2017 | |
| 30049089 | MEDICAMENTS (EXCLUDING GOODS OF HEADING 3002, 3005 OR 3006) CONSISTING OF MIXED OR UNMIXED PRODUCTS FOR THERAPEUTIC OR PROPHYLACTIC USES, PUT UP IN MEASURED DOSES (INCLUDING THOSE IN THE FORM OF TRANSDERMAL ADMINISTRATION SYSTEMS) OR IN FORMS OR PACKINGS | 12% | | 7/1/2017 | |
| 30049091 | MEDICAMENTS (EXCLUDING GOODS OF HEADING 3002, 3005 OR 3006) CONSISTING OF MIXED OR UNMIXED PRODUCTS FOR THERAPEUTIC OR PROPHYLACTIC USES, PUT UP IN MEASURED DOSES (INCLUDING THOSE IN THE FORM OF TRANSDERMAL ADMINISTRATION SYSTEMS) OR IN FORMS OR PACKINGS | 12% | | 7/1/2017 | |
| 30049092 | MEDICAMENTS (EXCLUDING GOODS OF HEADING 3002, 3005 OR 3006) CONSISTING OF MIXED OR UNMIXED PRODUCTS FOR THERAPEUTIC OR PROPHYLACTIC USES, PUT UP IN MEASURED DOSES (INCLUDING THOSE IN THE FORM OF TRANSDERMAL ADMINISTRATION SYSTEMS) OR IN FORMS OR PACKINGS | 12% | | 7/1/2017 | |
| 30049093 | MEDICAMENTS (EXCLUDING GOODS OF HEADING 3002, 3005 OR 3006) CONSISTING OF MIXED OR UNMIXED PRODUCTS FOR THERAPEUTIC OR PROPHYLACTIC USES, PUT UP IN MEASURED DOSES (INCLUDING THOSE IN THE FORM OF TRANSDERMAL ADMINISTRATION SYSTEMS) OR IN FORMS OR PACKINGS | 12% | | 7/1/2017 | |
| 30049094 | MEDICAMENTS (EXCLUDING GOODS OF HEADING 3002, 3005 OR 3006) CONSISTING OF MIXED OR UNMIXED PRODUCTS FOR THERAPEUTIC OR PROPHYLACTIC USES, PUT UP IN MEASURED DOSES (INCLUDING THOSE IN THE FORM OF TRANSDERMAL ADMINISTRATION SYSTEMS) OR IN FORMS OR PACKINGS | 12% | | 7/1/2017 | |
| 30049095 | MEDICAMENTS (EXCLUDING GOODS OF HEADING 3002, 3005 OR 3006) CONSISTING OF MIXED OR UNMIXED PRODUCTS FOR THERAPEUTIC OR PROPHYLACTIC USES, PUT UP IN MEASURED DOSES (INCLUDING THOSE IN THE FORM OF TRANSDERMAL ADMINISTRATION SYSTEMS) OR IN FORMS OR PACKINGS | 12% | | 7/1/2017 | |
| 30049096 | MEDICAMENTS (EXCLUDING GOODS OF HEADING 3002, 3005 OR 3006) CONSISTING OF MIXED OR UNMIXED PRODUCTS FOR THERAPEUTIC OR PROPHYLACTIC USES, PUT UP IN MEASURED DOSES (INCLUDING THOSE IN THE FORM OF TRANSDERMAL ADMINISTRATION SYSTEMS) OR IN FORMS OR PACKINGS | 12% | | 7/1/2017 | |
| 30049099 | MEDICAMENTS (EXCLUDING GOODS OF HEADING 3002, 3005 OR 3006) CONSISTING OF MIXED OR UNMIXED PRODUCTS FOR THERAPEUTIC OR PROPHYLACTIC USES, PUT UP IN MEASURED DOSES (INCLUDING THOSE IN THE FORM OF TRANSDERMAL ADMINISTRATION SYSTEMS) OR IN FORMS OR PACKINGS | 12% | | 7/1/2017 | |
| 3005 | WADDING, GAUZE, BANDAGES AND SIMILAR ARTICLES (FOR EXAMPLE, DRESSINGS, ADHESIVE PLASTERS, POULTICES), IMPREGNATED OR COATED WITH PHARMACEUTICAL SUBSTANCES OR PUT UP IN FORMS OR PACKINGS FOR RETAIL SALE FOR MEDICAL, SURGICAL, DENTAL OR VETERINARY PURPOSES | 12% | | 7/1/2017 | |
| 300510 | ADHESIVE DRESSINGS AND OTHER ARTICLES HAVING AN ADHESIVE LAYER | 12% | | 7/1/2017 | |
| 30051010 | WADDING, GAUZE, BANDAGES AND SIMILAR ARTICLES (FOR EXAMPLE, DRESSINGS, ADHESIVE PLASTERS, POULTICES), IMPREGNATED OR COATED WITH PHARMACEUTICAL SUBSTANCES OR PUT UP IN FORMS OR PACKINGS FOR RETAIL SALE FOR MEDICAL, SURGICAL,DENTAL OR VETERINARY PURPOSES A | 12% | | 7/1/2017 | |
| 30051020 | WADDING, GAUZE, BANDAGES AND SIMILAR ARTICLES (FOR EXAMPLE, DRESSINGS, ADHESIVE PLASTERS, POULTICES), IMPREGNATED OR COATED WITH PHARMACEUTICAL SUBSTANCES OR PUT UP IN FORMS OR PACKINGS FOR RETAIL SALE FOR MEDICAL, SURGICAL,DENTAL OR VETERINARY PURPOSES A | 12% | | 7/1/2017 | |
| 30051090 | WADDING, GAUZE, BANDAGES AND SIMILAR ARTICLES (FOR EXAMPLE, DRESSINGS, ADHESIVE PLASTERS, POULTICES), IMPREGNATED OR COATED WITH PHARMACEUTICAL SUBSTANCES OR PUT UP IN FORMS OR PACKINGS FOR RETAIL SALE FOR MEDICAL, SURGICAL,DENTAL OR VETERINARY PURPOSES A | 12% | | 7/1/2017 | |
| 300590 | OTHER | 12% | | 7/1/2017 | |
| 30059010 | WADDING, GAUZE, BANDAGES AND SIMILAR ARTICLES (FOR EXAMPLE, DRESSINGS, ADHESIVE PLASTERS, POULTICES), IMPREGNATED OR COATED WITH PHARMACEUTICAL SUBSTANCES OR PUT UP IN FORMS OR PACKINGS FOR RETAIL SALE FOR MEDICAL, SURGICAL,DENTAL OR VETERINARY PURPOSES O | 12% | | 7/1/2017 | |
| 30059020 | WADDING, GAUZE, BANDAGES AND SIMILAR ARTICLES (FOR EXAMPLE, DRESSINGS, ADHESIVE PLASTERS, POULTICES), IMPREGNATED OR COATED WITH PHARMACEUTICAL SUBSTANCES OR PUT UP IN FORMS OR PACKINGS FOR RETAIL SALE FOR MEDICAL, SURGICAL,DENTAL OR VETERINARY PURPOSES O | 12% | | 7/1/2017 | |
| 30059030 | WADDING, GAUZE, BANDAGES AND SIMILAR ARTICLES (FOR EXAMPLE, DRESSINGS, ADHESIVE PLASTERS, POULTICES), IMPREGNATED OR COATED WITH PHARMACEUTICAL SUBSTANCES OR PUT UP IN FORMS OR PACKINGS FOR RETAIL SALE FOR MEDICAL, SURGICAL,DENTAL OR VETERINARY PURPOSES O | 12% | | 7/1/2017 | |
| 30059040 | WADDING, GAUZE, BANDAGES AND SIMILAR ARTICLES (FOR EXAMPLE, DRESSINGS, ADHESIVE PLASTERS, POULTICES), IMPREGNATED OR COATED WITH PHARMACEUTICAL SUBSTANCES OR PUT UP IN FORMS OR PACKINGS FOR RETAIL SALE FOR MEDICAL, SURGICAL,DENTAL OR VETERINARY PURPOSES O | 12% | | 7/1/2017 | |
| 30059050 | WADDING, GAUZE, BANDAGES AND SIMILAR ARTICLES (FOR EXAMPLE, DRESSINGS, ADHESIVE PLASTERS, POULTICES), IMPREGNATED OR COATED WITH PHARMACEUTICAL SUBSTANCES OR PUT UP IN FORMS OR PACKINGS FOR RETAIL SALE FOR MEDICAL, SURGICAL,DENTAL OR VETERINARY PURPOSES O | 12% | | 7/1/2017 | |
| 30059060 | WADDING, GAUZE, BANDAGES AND SIMILAR ARTICLES (FOR EXAMPLE, DRESSINGS, ADHESIVE PLASTERS, POULTICES), IMPREGNATED OR COATED WITH PHARMACEUTICAL SUBSTANCES OR PUT UP IN FORMS OR PACKINGS FOR RETAIL SALE FOR MEDICAL, SURGICAL,DENTAL OR VETERINARY PURPOSES O | 12% | | 7/1/2017 | |
| 30059070 | WADDING, GAUZE, BANDAGES AND SIMILAR ARTICLES (FOR EXAMPLE, DRESSINGS, ADHESIVE PLASTERS, POULTICES), IMPREGNATED OR COATED WITH PHARMACEUTICAL SUBSTANCES OR PUT UP IN FORMS OR PACKINGS FOR RETAIL SALE FOR MEDICAL, SURGICAL,DENTAL OR VETERINARY PURPOSES O | 12% | | 7/1/2017 | |
| 30059090 | WADDING, GAUZE, BANDAGES AND SIMILAR ARTICLES (FOR EXAMPLE, DRESSINGS, ADHESIVE PLASTERS, POULTICES), IMPREGNATED OR COATED WITH PHARMACEUTICAL SUBSTANCES OR PUT UP IN FORMS OR PACKINGS FOR RETAIL SALE FOR MEDICAL, SURGICAL,DENTAL OR VETERINARY PURPOSES O | 12% | | 7/1/2017 | |
| 3006 | ALL TYPES OF CONTRACEPTIVES | Nil | | 7/1/2017 | |
| 3006 | ANIMAL OR HUMAN BLOOD VACCINES | 5% | | 7/1/2017 | |
| 3006 | PHARMACEUTICAL GOODS SPECIFIED IN NOTE 4 TO THIS CHAPTER [I.E. STERILE SURGICAL CATGUT, SIMILAR STERILE SUTURE MATERIALS (INCLUDING STERILE ABSORBABLE SURGICAL OR DENTAL YARNS) AND STERILE TISSUE ADHESIVES FOR SURGICAL WOUND CLOSURE; STERILE LAMINARIA AND STERILE LAMINARIA TENTS; STERILE ABSORBABLE SURGICAL OR DENTAL HAEMOSTATICS; STERILE SURGICAL OR DENATAL ADHESION BARRIERS, WHETHER OR NOT ABSORBABLE; WASTE PHARMACEUTICALS] [OTHER THAN CONTRACEPTIVES] | 12% | | 7/1/2017 | |
| 3006 | PHARMACEUTICAL GOODS SPECIFIED IN NOTE 4 TO THIS CHAPTER | 12% | | 7/1/2017 | |
| 3006 | PHARMACEUTICAL GOODS SPECIFIED OTHER THAN NOTE 4 TO THIS CHAPTER | 5% | | 7/1/2017 | |
| 300610 | STERILE SURGICAL CATGUT, SIMILAR STERILE SUTURE MATERIALS (INCLUDING STERILE ABSORBABLE SURGICAL OR DENTAL YARNS) AND STERILE TISSUE ADHESIVES FOR SURGICAL WOUND CLOSURE; STERILE LAMINARIA AND STERILE LAMINARIA TENTS; STERILE ABSORBABLE SURGICAL OR DENTAL HAEMOSTATICS; STERILE SURGICAL OR DENTAL ADHESION BARRIERS, WHETHER OR NOT ABSORBABLE | 12% | | 7/1/2017 | |
| 30061010 | PHARMACEUTICAL GOODS SPECIFIED IN NOTE 4 TO THIS CHAPTER STERILE SURGICAL CATGUT, SIMILAR STERILE SUTURE MATERIALS (INCLUDING STERILE ABSORBABALE SURGICAL OR DENTAL YARNS)AND STERILE TISSUE ADHESIVES FOR SURGICAL WOUND CLOSURE; STERILE LAMINARIA AND STERI | 12% | | 7/1/2017 | |
| 30061020 | PHARMACEUTICAL GOODS SPECIFIED IN NOTE 4 TO THIS CHAPTER STERILE SURGICAL CATGUT, SIMILAR STERILE SUTURE MATERIALS (INCLUDING STERILE ABSORBABALE SURGICAL OR DENTAL YARNS)AND STERILE TISSUE ADHESIVES FOR SURGICAL WOUND CLOSURE; STERILE LAMINARIA AND STERI | 12% | | 7/1/2017 | |
| 30062000 | PHARMACEUTICAL GOODS SPECIFIED IN NOTE 4 TO THIS CHAPTER BLOOD GROUPING REAGENTS | 12% | | 7/1/2017 | |
| 30063000 | PHARMACEUTICAL GOODS SPECIFIED IN NOTE 4 TO THIS CHAPTER OPACIFYING PREPRATIONS FOR X-RAY EXAMINATIONS; DIAGNOSTIC REAGENTS DESIGNED TO BE ADMINISTERED TO THE PATIENT | 12% | | 7/1/2017 | |
| 30064000 | PHARMACEUTICAL GOODS SPECIFIED IN NOTE 4 TO THIS CHAPTER DENTAL CEMENTS AND OTHER DENTAL FILLINGS;BONE RECONSTRUCTION CEMENTS | 12% | | 7/1/2017 | |
| 30065000 | PHARMACEUTICAL GOODS SPECIFIED IN NOTE 4 TO THIS CHAPTER FIRST-AID BOXES AND KITS | 12% | | 7/1/2017 | |
| 300660 | CHEMICAL CONTRACEPTIVE PREPARATIONS BASED ON HORMONES, ON OTHER PRODUCTS OF HEADING 2937 OR ON SPERMICIDES | 12% | | 7/1/2017 | |
| 30066010 | PHARMACEUTICAL GOODS SPECIFIED IN NOTE 4 TO THIS CHAPTER CHEMICAL CONTRACEPTIVE PREPARATIONS BASED ON HORMONES, OR OTHER PRODUCTS OF HEADING 2937 OR ON SPERMICIDES :BASED ON HORMONES | 12% | | 7/1/2017 | |
| 30066020 | PHARMACEUTICAL GOODS SPECIFIED IN NOTE 4 TO THIS CHAPTER CHEMICAL CONTRACEPTIVE PREPARATIONS BASED ON HORMONES, OR OTHER PRODUCTS OF HEADING 2937 OR ON SPERMICIDES :BASED ON OTHER PRODUCTS OF HEADING 2937 | 12% | | 7/1/2017 | |
| 30066030 | PHARMACEUTICAL GOODS SPECIFIED IN NOTE 4 TO THIS CHAPTER CHEMICAL CONTRACEPTIVE PREPARATIONS BASED ON HORMONES, OR OTHER PRODUCTS OF HEADING 2937 OR ON SPERMICIDES :BASED ON SPERMICIDES | 12% | | 7/1/2017 | |
| 30067000 | PHARMACEUTICAL GOODS SPECIFIED IN NOTE 4 TO THIS CHAPTER GEL PREPARATIONS DESIGNED TO BE USED IN HUMAN OR VETERINARY MEDICINE AS A LUBRICANT FOR PARTS OF THE BODY FOR SURGICAL OPERATIONS OR PHYSICAL EXAMINATIONS OR AS A COUPLING AGENT BETWEEN THE BODY AND | 12% | | 7/1/2017 | |
| 30068000 | PHARMACEUTICAL GOODS SPECIFIED IN NOTE 4 TO THIS CHAPTER WASTE PHARMACEUTICALS | 12% | | 7/1/2017 | |
| 30069100 | APLLIANCES IDENTIFIED FOR OSOTOMY USE | 5% | | 7/1/2017 | |
| 30069200 | WASTE PHARMACEUTICALS | 5% | | 7/1/2017 | |
| 3011 | ORNAMENTAL FISH | 5% | | 10/13/2017 | |
| 3019 | OTHER LIVE FISH | 5% | | 10/13/2017 | |
| 3021 | SALMONIDAE, EXCLUDING LIVERS AND ROES | 5% | | 10/13/2017 | |
| 3022 | FLAT FISH (PLEUTRONECTIDAE, BOTHIDAE, CYNOGLOSSIDAE, SOLEIDAE, SCOPHTHALMIDAE AND CITHARIDAE), EXCLUDING LIVERS AND ROES | 5% | | 10/13/2017 | |
| 3023 | TUNAS (OF THE GENUS THUNNUS), SKIPJACK OR STRIPE-BELLIED BONITO [EUTHYNNUS (KATSUWONUS PELAMIS}, EXCLUDING LIVERS AND ROES | 5% | | 10/13/2017 | |
| 3024 | HERRINGS (CLUPEA HARENGUS, CLUPEA PALLASII), ANCHOVIES (ENGRAULIS SPP), SARDINES (SARDINA PILCHARDUS, SARDINOPS SPP), SARDINELLA (SARDINELLA SPP.), BRISLING OR SPRATS (SPRATTUS SPRATTUS), MACKEREL (SCOMBER SCOMBRUS, SCOMBER AUSTRALASCICUS, SCOMBER JAPONICUS), JACK AND HORSE MACKEREL (TRACHURUS SPP.) COBIA (RACHYCENTRON CANADUM) AND SWORDFISH (XIPHIAS GLADIUS), EXCLUDING LIVERS AND ROES | 5% | | 10/13/2017 | |
| 3025 | FISH OF THE FAMILIES BREGMACEROTIDAE, EUCLICHTHYIDAE, GADIDAE, MACROURIDAE, MELANONIDAE, MERLUCCIIDAE, MORIDAE AND MURAENOLEPIDIDAE, EXCLUDING EDIBLE FISH OFFAL OF SUB-HEADINGS 0302 91 TO 0302 99 | 5% | | 10/13/2017 | |
| 3026 | OTHER FISH, EXCLUDING LIVERS AND ROES | 5% | | 10/13/2017 | |
| 3027 | TILAPIAS (OREOCHROMIS SPP.), CATFISH (PANGASIUS SPP. SILURUS SPP., CLARIAS SPP., ICTALURUS SPP.) CARP (CYPRINUS CARPIO, CARASSIUS CARASSIUS, CTENOPHARYNGODON IDELLUS, HYPOPHTHALMICHTHYS SPP. CIRRHINUS SPP. MYLOPHARYNGODON PICEUS), EELS (ANGUILA SPP.), NILE PERCH (LATES NILOTICUS) AND SNAKEHEADS (CHANNA SPP.) EXCLUDING LIVERS AND ROES | 5% | | 10/13/2017 | |
| 3028 | OTHER FISH EXCULDING EDIBLE FISH OFFAL OF SUB-HEADINGS 0302 91 TO 0302 99 | 5% | | 10/13/2017 | |
| 3029 | LIVERS, ROES, MILT, FISH FINS, HEADS, TAILS, MAWS AND OTHER EDIBLE FISH OFFAL | 5% | | 10/13/2017 | |
| 3031 | PACIFIC SALMON (ONCORHYNCHUS NERKA, ONCORHYNCHUS GORBUSCHA, ONCORHYNCHUS KETA, ONCORHYNCHUS TSCHAWYTSCHA. ONCORHYNCHUS KISUTCH, ONCORHYNCHUS MASOU AND ONCORHYNCHUS RHODURUS, EXCLUDING LIVERS AND ROES | 5% | | 10/13/2017 | |
| 3032 | TILAPIAS (OREOCHROMIS SPP.), CATFISH (PANGASIUS SPP., SILURUS, SPP., CLARIAS SPP., ICTALURUS SPP.), CARP (CYPRINUS CARPIO, CARASSIUS CARASSIUS, CTENOPHARYNGODON IDELLUS, HYPOPHTHALMICHTHYS SPP., CIRRHINUS SPP., MYLOPHARYNGODON PICEUS, CATLA CATLA, LABEO SPP., OSTEOCHILUS HASSELTI, LEPTOBARBUS HOEVENI, MEGALOBROMA SPP., EELS (ANGUILLA SPP.), NILE PERCH (LATES NILOTICUS) AND SNAKEHEADS, (CHANNA SPP.), EXCLUDING EDIBLE FISH OFFAL OF SUB-HEADINGS 0303 91 TO 0303 99 | 5% | | 10/13/2017 | |
| 3033 | FLAT FISH (PLEUTRONECTIDAE, BOTHIDAE, CYNOGLOSSIDAE, SOLEIDAE, SCOPHTHALMIDAE AND CITHARIDAE), EXCLUDING LIVERS AND ROES | 5% | | 10/13/2017 | |
| 3034 | TUNAS (OF THE GENUS THUNNUS), SKIPJACK OR STRIPE-BELLIED BONITO [EUTHYNNUS (KATSUWONUS) PELAMIS], EXCLUDING LIVERS AND ROES | 5% | | 10/13/2017 | |
| 3035 | HERRINGS (CLUPEA HARENGUS, CULPEA PALLASII) AND COD (GADUS MORHUA, GADUS OGAC, GADUS MACROCEPHALUS), EXCLUDING LIVERS AND ROES | 5% | | 10/13/2017 | |
| 3036 | FISH OF THE FAMILIES BREGMACEROTIDAE, EUCLICHTHYIDAE, GADIDAE, MACROURIDAE, MELANONIDAE, MERLUCCIIDAE, MORIDAE AND MURAENOLEPIDIDAE, EXCLUDING EDIBLE FISH OFFAL OF SUB-HEADINGS 0303 91 TO 0303 99 | 5% | | 10/13/2017 | |
| 3037 | OTHER FISH, EXCLUDING LIVERS AND ROES | 5% | | 10/13/2017 | |
| 303799 | OTHER | 5% | | 10/13/2017 | |
| 3038 | OTHER FISH, EXCLUDING EDIBLE FISH OFFAL OF SUB-HEADINGS 0303 91 TO 0303 99 | 5% | | 10/13/2017 | |
| 3039 | LIVERS, ROES, MILT, FISH FINS, HEADS, TAILS, MAWS AND OTHER EDIBLE FISH OFFAL | 5% | | 10/13/2017 | |
| 3041 | FRESH OR CHILLED | 5% | | 10/13/2017 | |
| 3042 | FROZEN FILLETS | 5% | | 10/13/2017 | |
| 3045 | OTHER, FRESH OR CHILLED | 5% | | 10/13/2017 | |
| 3046 | FROZEN FILLETS OF TILAPIAS (OREOCHROMIS SPP.), CATFISH (PANGASIUS SPP., SILURUS SPP., CLARIAS SPP., ICTALURUS SPP.), CARP (CYPRINUS SPP., CARASSIUS SPP., CTENOPHARYNGODON IDELLUS, HYPOPHTHALMICHTHYS SPP., CIRRHINUS SPP., MYLOPHARYNGODON PICEUS, CATLA CATLA, LABEO SPP., OSTEOCHILUS HASSELTI, LEPTOBARBUS HOEVENI, MEGALOBRAMA SPP.), EELS (ANGUILLA SPP.), NILE PERCH (LATES NILOTICUS) AND SNAKEHEADS (CHANNA SPP.) | 5% | | 10/13/2017 | |
| 3047 | FROZEN FILLETS OF FISH OF BREGMACEROTIDAE, EUCLICHTHYIDAE, GADIDAE, MACROURIDAE, MELANONIDAE, MERLUCCIIDAE, MORIDAE AND MURAENOLEPIDIDAE | 5% | | 10/13/2017 | |
| 3048 | FROZEN FILLETS OF OTHER FISH | 5% | | 10/13/2017 | |
| 3049 | OTHER | 5% | | 10/13/2017 | |
| 3054 | SMOKED FISH, INCLUDING FILLETS | 5% | | 10/13/2017 | |
| 3055 | DRIED FISH, WHETHER OR NOT SUITED BUT NOT SMOKED | 5% | | 10/13/2017 | |
| 3056 | FISH, SALTED BUT NOT DRIED OR SMOKED AND FISH IN BRINE | 5% | | 10/13/2017 | |
| 3061 | FROZEN | 5% | | 10/13/2017 | |
| 306131 | MACROBACTIUM | 5% | | 10/13/2017 | |
| 3062 | NOT FROZEN | 5% | | 10/13/2017 | |
| 3069 | OTHER | 5% | | 10/13/2017 | |
| 3072 | SCALLOPS, INCLUDING QUEEN SCALLOPS, OF THE GENERA PECTEN, CHLAMYS OR PLACOPECTEN | 5% | | 10/13/2017 | |
| 3073 | MUSSELS (MYTILUS SPP., PERNA SPP.) | 5% | | 10/13/2017 | |
| 3074 | CUTTLE FISH AND SQUID | 5% | | 10/13/2017 | |
| 3075 | OCTOPUS (OCTOPUS SPP.) | 5% | | 10/13/2017 | |
| 3078 | ABALONE (HALIOTIS SPP.) AND STROMBOID CONCHS (STROMBUS SPP.) | 5% | | 10/13/2017 | |
| 3079 | OTHER, INCLUDING FLOURS, MEALS AND PELLETS, OF AQUATIC INVERTEBRATES OTHER THAN CRUSTACEANS, FIT FOR HUMAN CONSUMPTION | 5% | | 10/13/2017 | |
| 3082 | SEA URCHINS (STRONGYLOCENTROTUS SPP., PARACENTROTUS LIVIDUS, LOXECHINUS ALBUS, ECHINUS ESCULENTUS) | 5% | | 10/13/2017 | |
Visited 117 Times, 1 Visit today