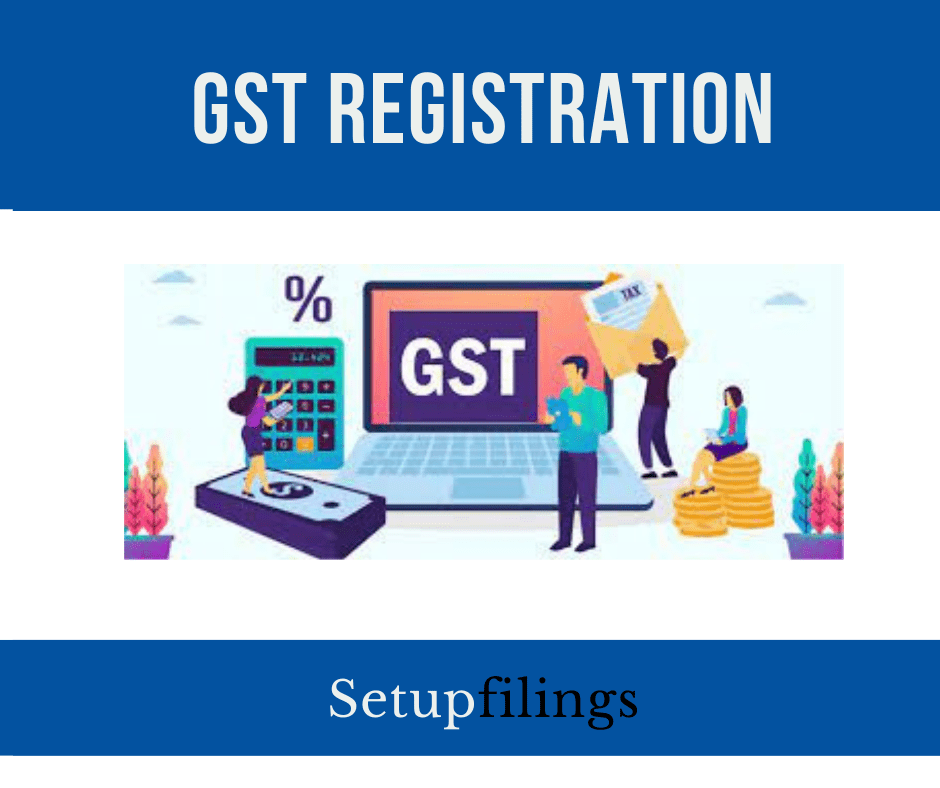 GST Rate & HSN Code for newspapers, Printed books, pictures and manuscripts, other products of the printing industry; typescripts and plans – Chapter 49
Important Notes of GST Chapter 49
This Chapter doesn't cover:
visual negatives or up-sides on straightforward bases (Chapter 37);
guides, plans or globes, in alleviation, whether or not printed (heading 9023);
playing a card game or different products of Chapter 95; or
unique etchings, prints or lithographs (heading 9702), postage or income stamps, stamp post imprints, first-day covers, postal writing material or the like of heading 9704, collectibles of an age surpassing 100 years or different articles of Chapter 97.
For the reasons for Chapter 49, the expression "printed" additionally implies recreated through a copying machine, delivered heavily influenced by a programmed information handling machine, decorated, captured, copied, thermocopied or typewritten.
Papers, diaries and periodicals which are bound in any case than in paper, and sets of papers, diaries or periodicals involving more than one number under a solitary cover are to be characterized in heading 4901, whether or not containing publicizing material.
Heading 4901 likewise covers:
(a) an assortment of printed multiplications of, for instance, things of beauty or drawings, with a relative text, set up with numbered pages in a structure reasonable for restricting into at least one volumes;
(b) a pictorial enhancement going with, and auxiliary to, a bound volume; and
(c) printed pieces of books or booklets, as collected or separate sheets or marks, establishing the entire or a piece of a total work and intended for restricting. Be that as it may, printed pictures or delineations not bearing a text, regardless of whether as marks or separate sheets, fall in heading 4911.
Likely to Note 3 to this Chapter, heading 4901 doesn't cover distributions which are basically given to promoting (for instance, handouts, flyers, flyers, exchange indexes, yearbooks distributed by profession affiliations, traveler publicity). Such distributions are to be characterized in heading 4911.
For the motivations behind heading 4903, the articulation "youngsters' image books" signifies books for kids in which the photos structure the chief interest and the text is auxiliary.
| | | | | | |
| --- | --- | --- | --- | --- | --- |
| HSN Code | Description | Rate (%) | CESS (%) | Effective Date | Rate Revision |
| 4901 | PRINTED BOOKS, BROCHURES, LEAFLETS AND SIMILAR PRINTED MATTER, WHETHER OR NOT IN SINGLE SHEETS | 5% | | 01/07/2017 | |
| 490110 | IN SINGLE SHEETS, WHETHER OR NOT FOLDED | 5% | | 01/07/2017 | |
| 49011010 | PRINTED BOOKS, BROCHURES, LEAFLETS AND SIMILAR PRINTED MATTER, WHETHER OR NOT IN SINGLE SHEETS IN SINGLE SHEETS, WHETHER OR NOT FOLDED : PRINTED BOOKS | 5% | | 01/07/2017 | |
| 49011020 | PRINTED BOOKS, BROCHURES, LEAFLETS AND SIMILAR PRINTED MATTER, WHETHER OR NOT IN SINGLE SHEETS IN SINGLE SHEETS, WHETHER OR NOT FOLDED : PAMPHLETS, BOOKLETS, BROCHURES, LEAFLETS AND SIMILAR PRINTED MATTER | 5% | | 01/07/2017 | |
| 49019100 | PRINTED BOOKS, BROCHURES, LEAFLETS AND SIMILAR PRINTED MATTER, WHETHER OR NOT IN SINGLE SHEETS – OTHER : DICTIONARIES AND ENCYCLOPAEDIAS, AND SERIAL INSTALMENTS THEREOF | 5% | | 01/07/2017 | |
| 49019900 | PRINTED BOOKS, BROCHURES, LEAFLETS AND SIMILAR PRINTED MATTER, WHETHER OR NOT IN SINGLE SHEETS – OTHER : OTHER | 5% | | 01/07/2017 | |
| 4902 | NEWSPAPERS, JOURNALS AND PERIODICALS, WHETHER OR NOT I LLUSTRATED OR CONTAINING ADVERTISING MATERIAL | Nil | | 01/07/2017 | |
| 490210 | APPEARING AT LEAST FOUR TIMES A WEEK | Nil | | 01/07/2017 | |
| 49021010 | NEWSPAPERS, JOURNALS AND PERIODICALS, WHETHER OR NOT ILLUSTRATED OR CONTAINING ADVERTISING MATERIAL APPEARING AT LEAST FOUR TIMES A WEEK : NEWSPAPERS | Nil | | 01/07/2017 | |
| 49021020 | NEWSPAPERS, JOURNALS AND PERIODICALS, WHETHER OR NOT ILLUSTRATED OR CONTAINING ADVERTISING MATERIAL APPEARING AT LEAST FOUR TIMES A WEEK : JOURNALS AND PERIODICALS | Nil | | 01/07/2017 | |
| 490290 | OTHER | Nil | | 01/07/2017 | |
| 49029010 | NEWSPAPERS, JOURNALS AND PERIODICALS, WHETHER OR NOT ILLUSTRATED OR CONTAINING ADVERTISING MATERIAL OTHER : NEWSPAPERS | Nil | | 01/07/2017 | |
| 49029020 | NEWSPAPERS, JOURNALS AND PERIODICALS, WHETHER OR NOT ILLUSTRATED OR CONTAINING ADVERTISING MATERIAL OTHER : JOURNALS AND PERIODICALS | Nil | | 01/07/2017 | |
| 4903 | CHILDREN'S PICTURE, DRAWING OR COLOURING BOOKS | Nil | | 01/07/2017 | |
| 490300 | CHILDREN'S PICTURE, DRAWING OR COLOURING BOOKS | Nil | | 01/07/2017 | |
| 49030010 | CHILDREN'S PICTURE, DRAWING OR COLOURING BOOKS CHILDREN'S PICTURE, DRAWING OR COLOURING BOOKS : PICTURE BOOKS | Nil | | 01/07/2017 | |
| 49030020 | CHILDREN'S PICTURE, DRAWING OR COLOURING BOOKS CHILDREN'S PICTURE, DRAWING OR COLOURING BOOKS : DRAWING OR COLOURING BOOKS | Nil | | 01/07/2017 | |
| 4904 | MUSIC, PRINTED OR IN MANUSCRIPT, WHETHER OR NOT FOUND OR ILLUSTRATED | Nil | | 01/07/2017 | |
| 49040000 | MUSIC, PRINTED OR IN MANUSCRIPT, WHETHER OR NOT FOUND OR ILLUSTRATED | Nil | | 01/01/2019 | |
| 4905 | MAPS AND HYDROGRAPHIC OR SIMILAR CHARTS OF ALL KINDS, INCLUDING ATLASES, WALL MAPS, TOPOGRAPHICAL PLANS AND GLOBES, PRINTED | Nil | | 01/07/2017 | |
| 49051000 | MAPS AND HYDROGRAPHIC OR SIMILAR CHARTS OF ALL KINDS, INCLUDING ATLASES, WALL MAPS, TOPOGRAPHICAL PLANS AND GLOBES, PRINTED GLOBES | Nil | | 01/07/2017 | |
| 49059100 | MAPS AND HYDROGRAPHIC OR SIMILAR CHARTS OF ALL KINDS, INCLUDING ATLASES, WALL MAPS, TOPOGRAPHICAL PLANS AND GLOBES, PRINTED – OTHER : IN BOOK FORM | Nil | | 01/07/2017 | |
| 490599 | OTHER | Nil | | 01/07/2017 | |
| 49059910 | MAPS AND HYDROGRAPHIC OR SIMILAR CHARTS OF ALL KINDS, INCLUDING ATLASES, WALL MAPS, TOPOGRAPHICAL PLANS AND GLOBES, PRINTED – OTHER : – OTHER: GEOGRAPHICAL, HYDROLOGICAL, ASTRONOMICAL MAPS OR CHARTS | Nil | | 01/07/2017 | |
| 49059990 | MAPS AND HYDROGRAPHIC OR SIMILAR CHARTS OF ALL KINDS, INCLUDING ATLASES, WALL MAPS, TOPOGRAPHICAL PLANS AND GLOBES, PRINTED – OTHER : – OTHER: OTHER | Nil | | 01/07/2017 | |
| 4906 | PLANS AND DRAWINGS FOR ARCHITECTURAL, ENGINEERING, INDUSTRIAL, COMMERCIAL, TOPOGRAPHICAL OR SIMILAR PURPOSES, BEING ORIGINALS DRAWN BY HAND; HAND-WRITTEN TEXTS; PHOTOGRAPHIC REPRODUCTIONS ON SENSITISED PAPER AND CARBON COPIES OF THE FOREGOING | 12% | | 01/07/2017 | |
| 49060000 | PLANS AND DRAWINGS FORARCHITECTURAL,ENGINEERING,INDUSTRIAL, COMMERCIAL,TOPOGRAPHICAL OR SIMILARPURPOSES,BEING ORIGINALS RAWN BY HAND; HANDWRITTENTEXTS; PHOTOGRAPHIC REPRODUCTIONS NSENSITISED PAPER AND CARBON COPIES OF THE FOREGOING | 12% | | 01/07/2017 | |
| 4907 | UNUSED POSTAGE, REVENUE OR SIMILAR STAMPS OF CURRENT OR NEW ISSUE IN THE COUNTRY IN WHICH THEY HAVE, OR WILL HAVE, A RECOGNIZED FACE VALUE; STAMP-IMPRESSED PAPER; BANK NOTES; CHEQUE FORMS; STOCK, SHARE OR BOND CERTIFICATES AND SIMILAR DOCUMENTS OF TITLE | 12% | | 01/07/2017 | |
| 490700 | UNUSED POSTAGE, REVENUE OR SIMILAR STAMPS OF CURRENT OR NEW ISSUE IN THE COUNTRY IN WHICH THEY HAVE, OR WILL HAVE, A RECOGNIZED FACE VALUE; STAMP-IMPRESSED PAPER; BANK NOTES; CHEQUE FORMS; STOCK, SHARE OR BOND CERTIFICATES AND SIMILAR DOCUMENTS OF TITLE | 12% | | 01/07/2017 | |
| 49070010 | UNUSED POSTAGE, REVENUE OR SIMILAR STAMPS OF CURRENT OR NEW ISSUE IN THE COUNTRY IN WHICH THEY HAVE, OR WILL HAVE, A RECOGNIZED FACE VALUE; STAMP-IMPRESSED PAPER; BANK NOTES; CHEQUE FORMS; STOCK, SHARE OR BOND CERTIFICATES AND SIMILAR DOCUMENTS OF TITLE U | 12% | | 01/07/2017 | |
| 49070020 | UNUSED POSTAGE, REVENUE OR SIMILAR STAMPS OF CURRENT OR NEW ISSUE IN THE COUNTRY IN WHICH THEY HAVE, OR WILL HAVE, A RECOGNIZED FACE VALUE; STAMP-IMPRESSED PAPER; BANK NOTES; CHEQUE FORMS; STOCK, SHARE OR BOND CERTIFICATES AND SIMILAR DOCUMENTS OF TITLE U | 12% | | 01/07/2017 | |
| 49070030 | UNUSED POSTAGE, REVENUE OR SIMILAR STAMPS OF CURRENT OR NEW ISSUE IN THE COUNTRY IN WHICH THEY HAVE, OR WILL HAVE, A RECOGNIZED FACE VALUE; STAMP-IMPRESSED PAPER; BANK NOTES; CHEQUE FORMS; STOCK, SHARE OR BOND CERTIFICATES AND SIMILAR DOCUMENTS OF TITLE U | 12% | | 01/07/2017 | |
| 49070090 | UNUSED POSTAGE, REVENUE OR SIMILAR STAMPS OF CURRENT OR NEW ISSUE IN THE COUNTRY IN WHICH THEY HAVE, OR WILL HAVE, A RECOGNIZED FACE VALUE; STAMP-IMPRESSED PAPER; BANK NOTES; CHEQUE FORMS; STOCK, SHARE OR BOND CERTIFICATES AND SIMILAR DOCUMENTS OF TITLE U | 12% | | 01/07/2017 | |
| 4908 | TRANSFERS (DECALCOMANIAS) | 12% | | 01/07/2017 | |
| 49081000 | TRANSFERS (DECALCOMANIAS) TRANSFERS (DECALCOMANIAS), VITRIFIABLE | 12% | | 01/07/2017 | |
| 49089000 | TRANSFERS (DECALCOMANIAS) OTHER | 12% | | 01/07/2017 | |
| 4909 | PRINTED OR ILLUSTRATED POSTCARDS; PRINTED CARDS BEARING PERSONAL GREETINGS, MESSAGES OR ANNOUNCEMENTS, WHETHER OR NOT ILLUSTRATED, WITH OR WITHOUT ENVELOPES OR TRIMMINGS | 12% | | 01/07/2017 | |
| 490900 | PRINTED OR ILLUSTRATED POSTCARDS; PRINTED CARDS BEARING PERSONAL GREETINGS, MESSAGES OR ANNOUNCEMENTS, WHETHER OR NOT ILLUSTRATED, WITH OR WITHOUT ENVELOPES OR TRIMMINGS | 12% | | 01/07/2017 | |
| 49090010 | PRINTED OR ILLUSTRATED POSTCARDS; PRINTED CARDS BEARING PERSONAL GREETINGS, MESSAGES OR ANNOUNCEMENTS, WHETHER OR NOT ILLUSTRATED, WITH OR WITHOUT ENVELOPES OR TRIMMINGS PRINTED OR ILLUSTRATED POSTCARDS; PRINTED CARDS BEARING PERSONAL GREETINGS, MESSAGES | 12% | | 01/07/2017 | |
| 49090090 | PRINTED OR ILLUSTRATED POSTCARDS; PRINTED CARDS BEARING PERSONAL GREETINGS, MESSAGES OR ANNOUNCEMENTS, WHETHER OR NOT ILLUSTRATED, WITH OR WITHOUT ENVELOPES OR TRIMMINGS PRINTED OR ILLUSTRATED POSTCARDS; PRINTED CARDS BEARING PERSONAL GREETINGS, MESSAGES | 12% | | 01/07/2017 | |
| 4910 | CALENDARS OF ANY KIND, PRINTED, INCLUDING CALENDAR BLOCKS | 12% | | 01/07/2017 | |
| 491000 | CALENDARS OF ANY KIND, PRINTED, INCLUDING CALENDAR BLOCKS | 12% | | 01/07/2017 | |
| 49100010 | CALENDARS OF ANY KIND, PRINTED, INCLUDING CALENDAR BLOCKS – CALENDARS OF ANY KIND, PRINTED, INCLUDING CALENDAR BLOCKS : ADVERTISING CALENDAR | 12% | | 01/07/2017 | |
| 49100090 | CALENDARS OF ANY KIND, PRINTED, INCLUDING CALENDAR BLOCKS – CALENDARS OF ANY KIND, PRINTED, INCLUDING CALENDAR BLOCKS : OTHER | 12% | | 01/07/2017 | |
| 4911 | OTHER PRINTED MATTER, INCLUDING PRINTED PICTURES AND PHOTOGRAPHS | 12% | | 01/07/2017 | |
| 491110 | TRADE ADVERTISING MATERIAL, COMMERCIAL CATALOGUES AND THE LIKE | 12% | | 01/07/2017 | |
| 49111010 | OTHER PRINTED MATTER, INCLUDING PRINTED PICTURES AND PHOTOGRAPHS TRADE ADVERTISING MATERIAL, COMMERCIAL CATALOGUES AND THE LIKE : POSTERS, PRINTED | 12% | | 01/07/2017 | |
| 49111020 | OTHER PRINTED MATTER, INCLUDING PRINTED PICTURES AND PHOTOGRAPHS TRADE ADVERTISING MATERIAL, COMMERCIAL CATALOGUES AND THE LIKE : COMMERCIAL CATALOGUES | 12% | | 01/07/2017 | |
| 49111030 | OTHER PRINTED MATTER, INCLUDING PRINTED PICTURES AND PHOTOGRAPHS TRADE ADVERTISING MATERIAL, COMMERCIAL CATALOGUES AND THE LIKE : PRINTED INLAY CARDS | 12% | | 01/07/2017 | |
| 49111090 | OTHER PRINTED MATTER, INCLUDING PRINTED PICTURES AND PHOTOGRAPHS TRADE ADVERTISING MATERIAL, COMMERCIAL CATALOGUES AND THE LIKE : OTHER | 12% | | 01/07/2017 | |
| 49119100 | OTHER PRINTED MATTER, INCLUDING PRINTED PICTURES AND PHOTOGRAPHS – OTHER : PICTURES, DESIGNS AND PHOTOGRAPHS | 12% | | 01/07/2017 | |
| 491199 | OTHER | 12% | | 01/07/2017 | |
| 49119910 | OTHER PRINTED MATTER, INCLUDING PRINTED PICTURES AND PHOTOGRAPHS – OTHER : OTHER : HARD COPY (PRINTED) OF COMPUTER SOFTWARE | 12% | | 01/07/2017 | |
| 49119920 | OTHER PRINTED MATTER, INCLUDING PRINTED PICTURES AND PHOTOGRAPHS – OTHER : OTHER : PLAN AND DRAWINGS FOR ARCHITECTURAL ENGINEERING, INDUSTRIAL, COMMERCIAL, TOPOGRAPHICAL OR SIMILAR PURPOSES REPRODUCED WITH THE AID OF COMPUTER OR ANY OTHER DEVICES | 12% | | 01/07/2017 | |
| 49119990 | OTHER PRINTED MATTER, INCLUDING PRINTED PICTURES AND PHOTOGRAPHS – OTHER : OTHER : OTHER | 12% | | 01/07/2017 | |
Visited 116 Times, 1 Visit today