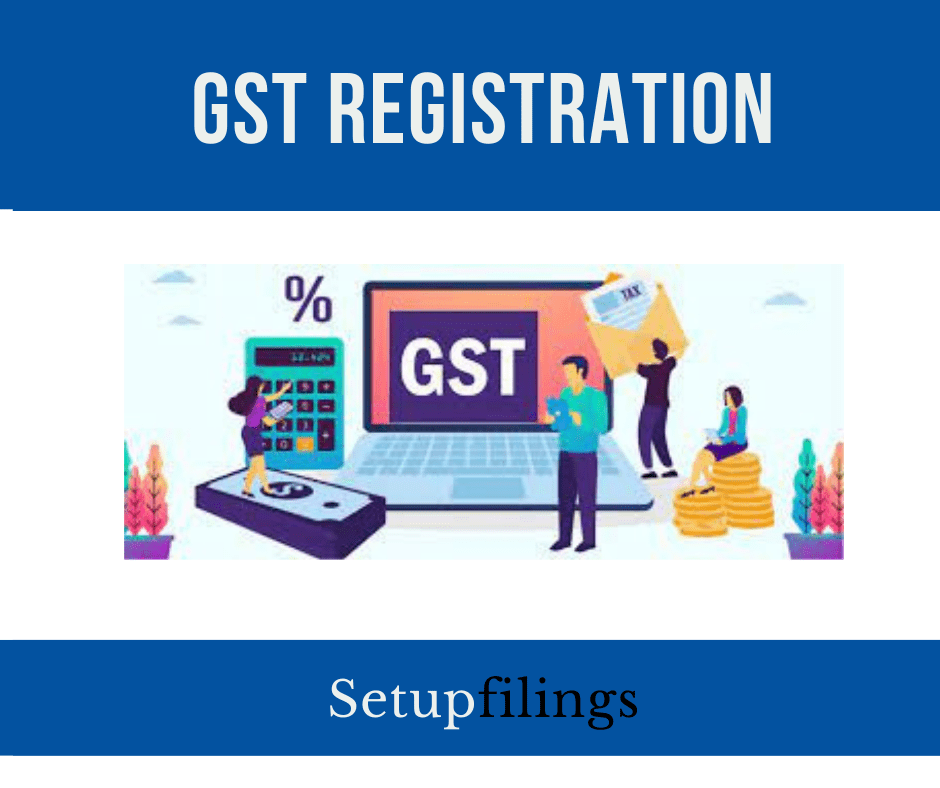 GST Rate & HSN Code for gaiters, Footwear and the like; parts of such articles – Chapter 64
Important Notes for GST Chapter 64;
This Chapter 64 of GST doesn't cover:
Dispensable foot or shoe covers of feeble material (for instance, paper, sheeting of plastics) without applied bottoms. These items are ordered by their constituent material;
footwear of material, without an external underside stuck, sewn or in any case joined or applied to the upper(Section XI);
worn footwear of heading 6309;
articles of asbestos (heading 6812);
muscular footwear or other muscular apparatuses, or parts thereof (heading 9021); or
toy footwear or skating boots with ice or roller skates connected; shin protectors or comparable defensive athletic apparel (Chapter 95).
For the motivations behind heading 6406, the expression "parts" does exclude stakes, defenders, eyelets, snares, buckles,ornaments, twist, bands, pompons or different decorations (which are to be ordered in their proper headings) or buttons or different products of heading 9606.
For the reasons for this Chapter:
the expressions "elastic" and "plastics" incorporate woven textures or other material items with an outside layer of elastic or plastics being apparent to the unaided eye; with the end goal of this arrangement, no record ought to be taken of any subsequent difference in shading; and
the expression "cowhide" alludes to the merchandise of headings 4107 and 4112 to 4114.
Likely to Note 3 to this Chapter:
the material of the upper will be taken to be the constituent material having the best outer surface region, no record being taken of extras of fortifications, for example, lower leg patches, edging, ornamentation, buckles,tabs, eyelet stays or comparative connections;
the constituent material of the external sole will be taken to be the material having the best surface region in touch with the ground, no record being taken of adornments or fortifications like spikes, bars, nails, defenders or comparable connections.
| | | | | | |
| --- | --- | --- | --- | --- | --- |
| HSN Code | Description | Rate (%) | CESS (%) | Effective Date | Rate Revision |
| 6401 | WATERPROOF FOOTWEAR WITH OUTER SOLES AND UPPERS OF RUBBER OR OF PLASTICS, THE UPPERS OF WHICH ARE NEITHER FIXED TO THE SOLE NOR ASSEMBLED BY STITCHING, RIVETING, NAILING, SCREWING, PLUGGING OR SIMILAR PROCESSES | 18% | | 01/07/2017 | |
| 640110 | FOOTWEAR INCORPORATING A PROTECTIVE METAL TOE-CAP | 18% | | 01/07/2017 | |
| 64011010 | WATERPROOF FOOTWEAR WITH OUTER SOLES AND UPPERS OF RUBBER OR OF PLASTICS, THE UPPERS OF WHICH ARE NEITHER FIXED TO THE SOLE NOR ASSEMBLED BY STITCHING, RIVETING, NAILING, SCREWING, PLUGGING OR SIMILAR PROCESSES FOOTWEAR INCORPORATING A PROTECTIVE METAL TO | 18% | | 01/07/2017 | |
| 64011090 | WATERPROOF FOOTWEAR WITH OUTER SOLES AND UPPERS OF RUBBER OR OF PLASTICS, THE UPPERS OF WHICH ARE NEITHER FIXED TO THE SOLE NOR ASSEMBLED BY STITCHING, RIVETING, NAILING, SCREWING, PLUGGING OR SIMILAR PROCESSES FOOTWEAR INCORPORATING A PROTECTIVE METAL TO | 18% | | 01/07/2017 | |
| 64019110 | WATERPROOF FOOTWEAR WITH OUTER SOLES AND UPPERS OF RUBBER OR OF PLASTICS, THE UPPERS OF WHICH ARE NEITHER FIXED TO THE SOLE NOR ASSEMBLED BY STITCHING, RIVETING, NAILING, SCREWING, PLUGGING OR SIMILAR PROCESSES OTHER FOOTWEAR : COVERING THE KNEE: OF RUBBE | 18% | | 01/07/2017 | |
| 64019190 | WATERPROOF FOOTWEAR WITH OUTER SOLES AND UPPERS OF RUBBER OR OF PLASTICS, THE UPPERS OF WHICH ARE NEITHER FIXED TO THE SOLE NOR ASSEMBLED BY STITCHING, RIVETING, NAILING, SCREWING, PLUGGING OR SIMILAR PROCESSES OTHER FOOTWEAR : COVERING THE KNEE: OTHER | 18% | | 01/07/2017 | |
| 640192 | COVERING THE ANKLE BUT NOT COVERING THE KNEE | 18% | | 01/07/2017 | |
| 64019210 | WATERPROOF FOOTWEAR WITH OUTER SOLES AND UPPERS OF RUBBER OR OF PLASTICS, THE UPPERS OF WHICH ARE NEITHER FIXED TO THE SOLE NOR ASSEMBLED BY STITCHING, RIVETING, NAILING, SCREWING, PLUGGING OR SIMILAR PROCESSES OTHER FOOTWEAR : COVERING THE ANKLE BUT NOT | 18% | | 01/07/2017 | |
| 64019290 | WATERPROOF FOOTWEAR WITH OUTER SOLES AND UPPERS OF RUBBER OR OF PLASTICS, THE UPPERS OF WHICH ARE NEITHER FIXED TO THE SOLE NOR ASSEMBLED BY STITCHING, RIVETING, NAILING, SCREWING, PLUGGING OR SIMILAR PROCESSES OTHER FOOTWEAR : COVERING THE ANKLE BUT NOT | 18% | | 01/07/2017 | |
| 640199 | OTHER | 18% | | 01/07/2017 | |
| 64019910 | WATERPROOF FOOTWEAR WITH OUTER SOLES AND UPPERS OF RUBBER OR OF PLASTICS, THE UPPERS OF WHICH ARE NEITHER FIXED TO THE SOLE NOR ASSEMBLED BY STITCHING, RIVETING, NAILING, SCREWING, PLUGGING OR SIMILAR PROCESSES OTHER FOOTWEAR : OTHER: OF RUBBER | 18% | | 01/07/2017 | |
| 64019990 | WATERPROOF FOOTWEAR WITH OUTER SOLES AND UPPERS OF RUBBER OR OF PLASTICS, THE UPPERS OF WHICH ARE NEITHER FIXED TO THE SOLE NOR ASSEMBLED BY STITCHING, RIVETING, NAILING, SCREWING, PLUGGING OR SIMILAR PROCESSES OTHER FOOTWEAR : OTHER: OTHER | 18% | | 01/07/2017 | |
| 6402 | OTHER FOOTWEAR WITH OUTER SOLES AND UPPERS OF RUBBER OR PLASTICS – SPORTS FOOTWEAR | 18% | | 01/07/2017 | |
| 640212 | SKI-BOOTS, CROSS-COUNTRY SKI FOOTWEAR AND SNOWBOARD BOOTS | 18% | | 01/07/2017 | |
| 64021210 | OTHER FOOTWEAR WITH OUTER SOLES AND UPPERS OF RUBBER OR PLASTICS SPORTS FOOTWEAR : SKI-BOOTS, CROSS-COUNTRY SKI FOOTWEAR AND SNOWBOARD BOOTS: OF RUBBER | 18% | | 01/07/2017 | |
| 64021290 | OTHER FOOTWEAR WITH OUTER SOLES AND UPPERS OF RUBBER OR PLASTICS SPORTS FOOTWEAR : SKI-BOOTS, CROSS-COUNTRY SKI FOOTWEAR AND SNOWBOARD BOOTS: OTHER | 18% | | 01/07/2017 | |
| 640219 | OTHER | 18% | | 01/07/2017 | |
| 64021910 | OTHER FOOTWEAR WITH OUTER SOLES AND UPPERS OF RUBBER OR PLASTICS SPORTS FOOTWEAR : OTHER : OF RUBBER | 18% | | 01/07/2017 | |
| 64021990 | OTHER FOOTWEAR WITH OUTER SOLES AND UPPERS OF RUBBER OR PLASTICS SPORTS FOOTWEAR : OTHER : OTHER | 18% | | 01/07/2017 | |
| 640220 | FOOTWEAR WITH UPPER STRAPS OR THONGS ASSEMBLED TO THE SOLE BY MEANS OF PLUGS | 18% | | 01/07/2017 | |
| 64022010 | OTHER FOOTWEAR WITH OUTER SOLES AND UPPERS OF RUBBER OR PLASTICS FOOTWEAR WITH UPPER STRAPS OR THONGS ASSEMBLED TO THE SOLE BY MEANS OF PLUGS: OF RUBBER | 18% | | 01/07/2017 | |
| 64022090 | OTHER FOOTWEAR WITH OUTER SOLES AND UPPERS OF RUBBER OR PLASTICS FOOTWEAR WITH UPPER STRAPS OR THONGS ASSEMBLED TO THE SOLE BY MEANS OF PLUGS: OTHER | 18% | | 01/07/2017 | |
| 64023010 | OTHER FOOTWEAR WITH OUTER SOLES AND UPPERS OF RUBBER OR PLASTICS OTHER FOOTWEAR, INCORPORATING A PROTECTIVE METAL TOE-CAP: OF RUBBER | 18% | | 01/07/2017 | |
| 64023090 | OTHER FOOTWEAR WITH OUTER SOLES AND UPPERS OF RUBBER OR PLASTICS OTHER FOOTWEAR, INCORPORATING A PROTECTIVE METAL TOE-CAP: OTHER | 18% | | 01/07/2017 | |
| 640291 | COVERING THE ANKLE | 18% | | 01/07/2017 | |
| 64029110 | OTHER FOOTWEAR WITH OUTER SOLES AND UPPERS OF RUBBER OR PLASTICS OTHER FOOTWEAR :COVERING THE ANKLE:OF RUBBER | 18% | | 01/07/2017 | |
| 64029190 | OTHER FOOTWEAR WITH OUTER SOLES AND UPPERS OF RUBBER OR PLASTICS OTHER FOOTWEAR :COVERING THE ANKLE:OTHER | 18% | | 01/07/2017 | |
| 640299 | OTHER | 18% | | 01/07/2017 | |
| 64029910 | OTHER FOOTWEAR WITH OUTER SOLES AND UPPERS OF RUBBER OR PLASTICS OTHER FOOTWEAR :OTHER: OF RUBBER | 18% | | 01/07/2017 | |
| 64029990 | OTHER FOOTWEAR WITH OUTER SOLES AND UPPERS OF RUBBER OR PLASTICS OTHER FOOTWEAR :OTHER: OTHER | 18% | | 01/07/2017 | |
| 6403 | FOOTWEAR WITH OUTER SOLES OF RUBBER, PLASTICS, LEATHER OR COMPOSITION LEATHER AND UPPERS OF LEATHER – SPORTS FOOTWEAR | 18% | | 01/07/2017 | |
| 64031200 | FOOTWEAR WITH OUTER SOLES OF RUBBER, PLASTICS, LEATHER OR COMPOSITION LEATHER AND UPPERS OF LEATHER SPORTS FOOTWEAR : SKI-BOOTS, CROSS-COUNTRY SKI FOOTWEAR AND SNOWBOARD BOOTS | 18% | | 01/07/2017 | |
| 640319 | OTHER | 18% | | 01/07/2017 | |
| 64031910 | FOOTWEAR WITH OUTER SOLES OF RUBBER, PLASTICS, LEATHER OR COMPOSITION LEATHER AND UPPERS OF LEATHER SPORTS FOOTWEAR : OTHER: WITH OUTER SOLES OF LEATHER | 18% | | 01/07/2017 | |
| 64031920 | FOOTWEAR WITH OUTER SOLES OF RUBBER, PLASTICS, LEATHER OR COMPOSITION LEATHER AND UPPERS OF LEATHER SPORTS FOOTWEAR : OTHER: WITH OUTER SOLES OF RUBBER | 18% | | 01/07/2017 | |
| 64031990 | FOOTWEAR WITH OUTER SOLES OF RUBBER, PLASTICS, LEATHER OR COMPOSITION LEATHER AND UPPERS OF LEATHER SPORTS FOOTWEAR :OTHER: OTHER | 18% | | 01/07/2017 | |
| 640320 | FOOTWEAR WITH OUTER SOLES OF LEATHER, AND UPPERS WHICH CONSIST OF LEATHER STRAPS ACROSS THE INSTEP AND AROUND THE BIG TOE | 18% | | 01/07/2017 | |
| 64032011 | FOOTWEAR WITH OUTER SOLES OF RUBBER, PLASTICS, LEATHER OR COMPOSITION LEATHER AND UPPERS OF LEATHER FOOTWEAR WITH OUTER SOLES OF LEATHER, AND UPPERS WHICH CONSIST OF LEATHER STRAPS ACROSS THE INSTEP AND AROUND THE BIG TOE: ALL LEATHER, CLOSED TOE: FOR MEN | 18% | | 01/07/2017 | |
| 64032012 | FOOTWEAR WITH OUTER SOLES OF RUBBER, PLASTICS, LEATHER OR COMPOSITION LEATHER AND UPPERS OF LEATHER FOOTWEAR WITH OUTER SOLES OF LEATHER, AND UPPERS WHICH CONSIST OF LEATHER STRAPS ACROSS THE INSTEP AND AROUND THE BIG TOE: ALL LEATHER, CLOSED TOE: FOR WOM | 18% | | 01/07/2017 | |
| 64032013 | FOOTWEAR WITH OUTER SOLES OF RUBBER, PLASTICS, LEATHER OR COMPOSITION LEATHER AND UPPERS OF LEATHER FOOTWEAR WITH OUTER SOLES OF LEATHER, AND UPPERS WHICH CONSIST OF LEATHER STRAPS ACROSS THE INSTEP AND AROUND THE BIG TOE: ALL LEATHER, CLOSED TOE: FOR CHI | 18% | | 01/07/2017 | |
| 64032019 | FOOTWEAR WITH OUTER SOLES OF RUBBER, PLASTICS, LEATHER OR COMPOSITION LEATHER AND UPPERS OF LEATHER FOOTWEAR WITH OUTER SOLES OF LEATHER, AND UPPERS WHICH CONSIST OF LEATHER STRAPS ACROSS THE INSTEP AND AROUND THE BIG TOE: ALL LEATHER, CLOSED TOE: OTHER | 18% | | 01/07/2017 | |
| 64032021 | FOOTWEAR WITH OUTER SOLES OF RUBBER, PLASTICS, LEATHER OR COMPOSITION LEATHER AND UPPERS OF LEATHER FOOTWEAR WITH OUTER SOLES OF LEATHER, AND UPPERS WHICH CONSIST OF LEATHER STRAPS ACROSS THE INSTEP AND AROUND THE BIG TOE: ALL LEATHER, OPEN TOE: FOR MEN | 18% | | 01/07/2017 | |
| 64032022 | FOOTWEAR WITH OUTER SOLES OF RUBBER, PLASTICS, LEATHER OR COMPOSITION LEATHER AND UPPERS OF LEATHER FOOTWEAR WITH OUTER SOLES OF LEATHER, AND UPPERS WHICH CONSIST OF LEATHER STRAPS ACROSS THE INSTEP AND AROUND THE BIG TOE: ALL LEATHER, OPEN TOE:FOR WOMEN | 18% | | 01/07/2017 | |
| 64032023 | FOOTWEAR WITH OUTER SOLES OF RUBBER, PLASTICS, LEATHER OR COMPOSITION LEATHER AND UPPERS OF LEATHER FOOTWEAR WITH OUTER SOLES OF LEATHER, AND UPPERS WHICH CONSIST OF LEATHER STRAPS ACROSS THE INSTEP AND AROUND THE BIG TOE: ALL LEATHER, OPEN TOE:FOR CHILDR | 18% | | 01/07/2017 | |
| 64032029 | FOOTWEAR WITH OUTER SOLES OF RUBBER, PLASTICS, LEATHER OR COMPOSITION LEATHER AND UPPERS OF LEATHER FOOTWEAR WITH OUTER SOLES OF LEATHER, AND UPPERS WHICH CONSIST OF LEATHER STRAPS ACROSS THE INSTEP AND AROUND THE BIG TOE: ALL LEATHER, OPEN TOE:OTHERS | 18% | | 01/07/2017 | |
| 64032030 | FOOTWEAR WITH OUTER SOLES OF RUBBER, PLASTICS, LEATHER OR COMPOSITION LEATHER AND UPPERS OF LEATHER FOOTWEAR WITH OUTER SOLES OF LEATHER, AND UPPERS WHICH CONSIST OF LEATHER STRAPS ACROSS THE INSTEP AND AROUND THE BIG TOE: OF LEATHER SOLES WITH EMBROIDERE | 18% | | 01/07/2017 | |
| 64032040 | FOOTWEAR WITH OUTER SOLES OF RUBBER, PLASTICS, LEATHER OR COMPOSITION LEATHER AND UPPERS OF LEATHER FOOTWEAR WITH OUTER SOLES OF LEATHER, AND UPPERS WHICH CONSIST OF LEATHER STRAPS ACROSS THE INSTEP AND AROUND THE BIG TOE: KOLAPURI CHAPPALS AND SIMILAR FO | 18% | | 01/07/2017 | |
| 64032090 | FOOTWEAR WITH OUTER SOLES OF RUBBER, PLASTICS, LEATHER OR COMPOSITION LEATHER AND UPPERS OF LEATHER FOOTWEAR WITH OUTER SOLES OF LEATHER, AND UPPERS WHICH CONSIST OF LEATHER STRAPS ACROSS THE INSTEP AND AROUND THE BIG TOE: OTHER | 18% | | 01/07/2017 | |
| 64033000 | FOOTWEAR WITH OUTER SOLES OF RUBBER, PLASTICS, LEATHER OR COMPOSITION LEATHER AND UPPERS OF LEATHER FOOTWEAR MADE ON A BASE OR PLATFORM OF WOOD, NOT HAVING AN INNER SOLE OR A PROTECTIVE METAL TOE-CAP | 18% | | 01/07/2017 | |
| 64034000 | FOOTWEAR WITH OUTER SOLES OF RUBBER, PLASTICS, LEATHER OR COMPOSITION LEATHER AND UPPERS OF LEATHER OTHER FOOTWEAR, INCORPORATING A PROTECTIVE METAL TOE-CAP | 18% | | 01/07/2017 | |
| 640351 | COVERING THE ANKLE | 18% | | 01/07/2017 | |
| 64035111 | FOOTWEAR WITH OUTER SOLES OF RUBBER, PLASTICS, LEATHER OR COMPOSITION LEATHER AND UPPERS OF LEATHER OTHER FOOTWEAR, WITH OUTER SOLES OF LEATHER : COVERING THE ANKLE: ALL LEATHER SHOES: FOR MEN | 18% | | 01/07/2017 | |
| 64035112 | FOOTWEAR WITH OUTER SOLES OF RUBBER, PLASTICS, LEATHER OR COMPOSITION LEATHER AND UPPERS OF LEATHER OTHER FOOTWEAR, WITH OUTER SOLES OF LEATHER : COVERING THE ANKLE: ALL LEATHER SHOES: FOR WOMEN | 18% | | 01/07/2017 | |
| 64035113 | FOOTWEAR WITH OUTER SOLES OF RUBBER, PLASTICS, LEATHER OR COMPOSITION LEATHER AND UPPERS OF LEATHER OTHER FOOTWEAR, WITH OUTER SOLES OF LEATHER : COVERING THE ANKLE: ALL LEATHER SHOES: FOR CHILDREN | 18% | | 01/07/2017 | |
| 64035119 | FOOTWEAR WITH OUTER SOLES OF RUBBER, PLASTICS, LEATHER OR COMPOSITION LEATHER AND UPPERS OF LEATHER OTHER FOOTWEAR, WITH OUTER SOLES OF LEATHER : COVERING THE ANKLE: ALL LEATHER SHOES: OTHER | 18% | | 01/07/2017 | |
| 64035190 | FOOTWEAR WITH OUTER SOLES OF RUBBER, PLASTICS, LEATHER OR COMPOSITION LEATHER AND UPPERS OF LEATHER OTHER FOOTWEAR, WITH OUTER SOLES OF LEATHER : COVERING THE ANKLE: OTHER | 18% | | 01/07/2017 | |
| 640359 | OTHER | 18% | | 01/07/2017 | |
| 64035910 | FOOTWEAR WITH OUTER SOLES OF RUBBER, PLASTICS, LEATHER OR COMPOSITION LEATHER AND UPPERS OF LEATHER OTHER FOOTWEAR, WITH OUTER SOLES OF LEATHER : OTHER: FOR MEN | 18% | | 01/07/2017 | |
| 64035920 | FOOTWEAR WITH OUTER SOLES OF RUBBER, PLASTICS, LEATHER OR COMPOSITION LEATHER AND UPPERS OF LEATHER OTHER FOOTWEAR, WITH OUTER SOLES OF LEATHER : OTHER: FOR WOMEN | 18% | | 01/07/2017 | |
| 64035930 | FOOTWEAR WITH OUTER SOLES OF RUBBER, PLASTICS, LEATHER OR COMPOSITION LEATHER AND UPPERS OF LEATHER OTHER FOOTWEAR, WITH OUTER SOLES OF LEATHER : OTHER: FOR CHILDREN | 18% | | 01/07/2017 | |
| 64035990 | FOOTWEAR WITH OUTER SOLES OF RUBBER, PLASTICS, LEATHER OR COMPOSITION LEATHER AND UPPERS OF LEATHER OTHER FOOTWEAR, WITH OUTER SOLES OF LEATHER : OTHER: OTHER | 18% | | 01/07/2017 | |
| 640391 | COVERING THE ANKLE | 18% | | 01/07/2017 | |
| 64039110 | FOOTWEAR WITH OUTER SOLES OF RUBBER, PLASTICS, LEATHER OR COMPOSITION LEATHER AND UPPERS OF LEATHER OTHER FOOTWEAR: COVERING THE ANKLE: LEATHER BOOTS AND OTHER FOOTWEAR WITH RUBBER SOLE | 18% | | 01/07/2017 | |
| 64039120 | FOOTWEAR WITH OUTER SOLES OF RUBBER, PLASTICS, LEATHER OR COMPOSITION LEATHER AND UPPERS OF LEATHER OTHER FOOTWEAR: COVERING THE ANKLE: LEATHER FOOTWEAR WITH PLASTIC AND SYNTHETIC SOLE | 18% | | 01/07/2017 | |
| 64039190 | FOOTWEAR WITH OUTER SOLES OF RUBBER, PLASTICS, LEATHER OR COMPOSITION LEATHER AND UPPERS OF LEATHER OTHER FOOTWEAR: COVERING THE ANKLE: OTHER | 18% | | 01/07/2017 | |
| 640399 | OTHER | 18% | | 01/07/2017 | |
| 64039910 | FOOTWEAR WITH OUTER SOLES OF RUBBER, PLASTICS, LEATHER OR COMPOSITION LEATHER AND UPPERS OF LEATHER OTHER FOOTWEAR: OTHER: LEATHER SANDALS WITH RUBBER SOLE | 18% | | 01/07/2017 | |
| 64039920 | FOOTWEAR WITH OUTER SOLES OF RUBBER, PLASTICS, LEATHER OR COMPOSITION LEATHER AND UPPERS OF LEATHER OTHER FOOTWEAR: OTHER: LEATHER SANDALS WITH PLASTIC OR SYNTHETIC SOLE | 18% | | 01/07/2017 | |
| 64039990 | FOOTWEAR WITH OUTER SOLES OF RUBBER, PLASTICS, LEATHER OR COMPOSITION LEATHER AND UPPERS OF LEATHER OTHER FOOTWEAR: OTHER: OTHER | 18% | | 01/07/2017 | |
| 6404 | FOOTWEAR WITH OUTER SOLES OF RUBBER, PLASTICS, LEATHER OR COMPOSITION LEATHER AND UPPERS OF TEXTILE MATERIALS – FOOTWEAR WITH OUTER SOLES OF RUBBER OR PLASTICS | 18% | | 01/07/2017 | |
| 640411 | SPORTS FOOTWEAR; TENNIS SHOES, BASKETBALL SHOES, GYM SHOES, TRAINING SHOES AND THE LIKE | 18% | | 01/07/2017 | |
| 64041110 | FOOTWEAR WITH OUTER SOLES OF RUBBER, PLASTICS, LEATHER OR COMPOSITION LEATHER AND UPPERS OF TEXTILE MATERIALS FOOTWEAR WITH OUTER SOLES OF RUBBER OR PLASTICS : SPORTS FOOTWEAR; TENNIS SHOES, BASKETBALL SHOES, GYM SHOES, TRAINING SHOES AND THE LIKE: OF RUB | 18% | | 01/07/2017 | |
| 64041120 | FOOTWEAR WITH OUTER SOLES OF RUBBER, PLASTICS, LEATHER OR COMPOSITION LEATHER AND UPPERS OF TEXTILE MATERIALS FOOTWEAR WITH OUTER SOLES OF RUBBER OR PLASTICS : SPORTS FOOTWEAR; TENNIS SHOES, BASKETBALL SHOES, GYM SHOES, TRAINING SHOES AND THE LIKE: OF RUB | 18% | | 01/07/2017 | |
| 64041190 | FOOTWEAR WITH OUTER SOLES OF RUBBER, PLASTICS, LEATHER OR COMPOSITION LEATHER AND UPPERS OF TEXTILE MATERIALS FOOTWEAR WITH OUTER SOLES OF RUBBER OR PLASTICS : SPORTS FOOTWEAR; TENNIS SHOES, BASKETBALL SHOES, GYM SHOES, TRAINING SHOES AND THE LIKE: OTHER | 18% | | 01/07/2017 | |
| 640419 | OTHER | 18% | | 01/07/2017 | |
| 64041910 | FOOTWEAR WITH OUTER SOLES OF RUBBER, PLASTICS, LEATHER OR COMPOSITION LEATHER AND UPPERS OF TEXTILE MATERIALS FOOTWEAR WITH OUTER SOLES OF RUBBER OR PLASTICS : OTHER: OF RUBBER SOLE WITH CANVAS UPPER | 18% | | 01/07/2017 | |
| 64041920 | FOOTWEAR WITH OUTER SOLES OF RUBBER, PLASTICS, LEATHER OR COMPOSITION LEATHER AND UPPERS OF TEXTILE MATERIALS FOOTWEAR WITH OUTER SOLES OF RUBBER OR PLASTICS : OTHER: OF RUBBER SOLE WITH LEATHER CLOTH UPPERS | 18% | | 01/07/2017 | |
| 64041990 | FOOTWEAR WITH OUTER SOLES OF RUBBER, PLASTICS, LEATHER OR COMPOSITION LEATHER AND UPPERS OF TEXTILE MATERIALS FOOTWEAR WITH OUTER SOLES OF RUBBER OR PLASTICS : OTHER: OTHER | 18% | | 01/07/2017 | |
| 64042000 | FOOTWEAR WITH OUTER SOLES OF RUBBER, PLASTICS, LEATHER OR COMPOSITION LEATHER AND UPPERS OF TEXTILE MATERIALS FOOTWEAR WITH OUTER SOLES OF LEATHER OR COMPOSITION LEATHER | 18% | | 01/07/2017 | |
| 6405 | OTHER FOOTWEAR | 18% | | 01/07/2017 | |
| 64051000 | OTHER FOOTWEAR WITH UPPERS OF LEATHER OR COMPOSITION LEATHER | 18% | | 01/07/2017 | |
| 64052000 | OTHER FOOTWEAR WITH UPPERS OF TEXTILE MATERIALS | 18% | | 01/07/2017 | |
| 64059000 | OTHER FOOTWEAR OTHER | 18% | | 01/07/2017 | |
| 6406 | PARTS OF FOOTWEAR (INCLUDING UPPERS WHETHER OR NOT ATTACHED TO SOLES OTHER THAN OUTER SOLES); REMOVABLE IN-SOLES, HEEL CUSHIONS AND SIMILAR ARTICLES; GAITERS, LEGGINGS AND SIMILAR ARTICLES, AND PARTS THEREOF | 18% | | 01/07/2017 | |
| 640610 | UPPERS AND PARTS THEREOF, OTHER | 18% | | 01/07/2017 | |
| 64061010 | PARTS OF FOOTWEAR (INCLUDING UPPERS WHETHER OR NOT ATTACHED TO SOLES OTHER THAN OUTER SOLES); REMOVABLE IN-SOLES, HEEL CUSHIONS AND SIMILAR ARTICLES; GAITERS, LEGGINGS AND SIMILAR ARTICLES, AND PARTS THEREOF UPPERS AND PARTS THEREOF, OTHER THAN STIFFENERS | 18% | | 01/07/2017 | |
| 64061020 | PARTS OF FOOTWEAR (INCLUDING UPPERS WHETHER OR NOT ATTACHED TO SOLES OTHER THAN OUTER SOLES); REMOVABLE IN-SOLES, HEEL CUSHIONS AND SIMILAR ARTICLES; GAITERS, LEGGINGS AND SIMILAR ARTICLES, AND PARTS THEREOF UPPERS AND PARTS THEREOF, OTHER THAN STIFFENERS | 18% | | 01/07/2017 | |
| 64061030 | PARTS OF FOOTWEAR (INCLUDING UPPERS WHETHER OR NOT ATTACHED TO SOLES OTHER THAN OUTER SOLES); REMOVABLE IN-SOLES, HEEL CUSHIONS AND SIMILAR ARTICLES; GAITERS, LEGGINGS AND SIMILAR ARTICLES, AND PARTS THEREOF UPPERS AND PARTS THEREOF, OTHER THAN STIFFENERS | 18% | | 01/07/2017 | |
| 64061040 | PARTS OF FOOTWEAR (INCLUDING UPPERS WHETHER OR NOT ATTACHED TO SOLES OTHER THAN OUTER SOLES); REMOVABLE IN-SOLES, HEEL CUSHIONS AND SIMILAR ARTICLES; GAITERS, LEGGINGS AND SIMILAR ARTICLES, AND PARTS THEREOF UPPERS AND PARTS THEREOF, OTHER THAN STIFFENERS | 18% | | 01/07/2017 | |
| 64061090 | PARTS OF FOOTWEAR (INCLUDING UPPERS WHETHER OR NOT ATTACHED TO SOLES OTHER THAN OUTER SOLES); REMOVABLE IN-SOLES, HEEL CUSHIONS AND SIMILAR ARTICLES; GAITERS, LEGGINGS AND SIMILAR ARTICLES, AND PARTS THEREOF UPPERS AND PARTS THEREOF, OTHER THAN STIFFENERS | 18% | | 01/07/2017 | |
| 640620 | OUTER SOLES AND HEELS, OF RUBBER AND PLASTICS | 18% | | 01/07/2017 | |
| 64062000 | PARTS OF FOOTWEAR (INCLUDING UPPERS WHETHER OR NOT ATTACHED TO SOLES OTHER THAN OUTER SOLES); REMOVABLE IN-SOLES, HEEL CUSHIONS AND SIMILAR ARTICLES; GAITERS, LEGGINGS AND SIMILAR ARTICLES, AND PARTS THEREOF OUTER SOLES AND HEELS, OF RUBBER OR PLASTICS | 18% | | 01/07/2017 | |
| 640690 | OTHER | 18% | | 01/07/2017 | |
| 64069010 | PARTS OF FOOTWEAR (INCLUDING UPPERS WHETHER OR NOT ATTACHED TO SOLES OTHER THAN OUTER SOLES); REMOVABLE IN-SOLES, HEEL CUSHIONS AND SIMILAR ARTICLES; GAITERS, LEGGINGS AND SIMILAR ARTICLES, AND PARTS THEREOF- OTHER—OF WOOD | 18% | | 01/07/2017 | |
| 64069020 | PARTS OF FOOTWEAR (INCLUDING UPPERS WHETHER OR NOT ATTACHED TO SOLES OTHER THAN OUTER SOLES); REMOVABLE IN-SOLES, HEEL CUSHIONS AND SIMILAR ARTICLES; GAITERS, LEGGINGS AND SIMILAR ARTICLES, AND PARTS THEREOF- OTHER—LEATHER PARTS OTHER THAN SOLES AND PRE | 18% | | 01/07/2017 | |
| 64069030 | PARTS OF FOOTWEAR (INCLUDING UPPERS WHETHER OR NOT ATTACHED TO SOLES OTHER THAN OUTER SOLES); REMOVABLE IN-SOLES, HEEL CUSHIONS AND SIMILAR ARTICLES; GAITERS, LEGGINGS AND SIMILAR ARTICLES, AND PARTS THEREOF- OTHER—LEATHER SOLES | 18% | | 01/07/2017 | |
| 64069040 | PARTS OF FOOTWEAR (INCLUDING UPPERS WHETHER OR NOT ATTACHED TO SOLES OTHER THAN OUTER SOLES); REMOVABLE IN-SOLES, HEEL CUSHIONS AND SIMILAR ARTICLES; GAITERS, LEGGINGS AND SIMILAR ARTICLES, AND PARTS THEREOF- OTHER—GAITERS, LEGGINGS AND SIMILAR ARTICLES | 18% | | 01/07/2017 | |
| 64069050 | PARTS OF FOOTWEAR (INCLUDING UPPERS WHETHER OR NOT ATTACHED TO SOLES OTHER THAN OUTER SOLES); REMOVABLE IN-SOLES, HEEL CUSHIONS AND SIMILAR ARTICLES; GAITERS, LEGGINGS AND SIMILAR ARTICLES, AND PARTS THEREOF- OTHER—PARTS OF GAITERS, LEGGINGS AND SIMILAR | 18% | | 01/07/2017 | |
| 64069090 | PARTS OF FOOTWEAR (INCLUDING UPPERS WHETHER OR NOT ATTACHED TO SOLES OTHER THAN OUTER SOLES); REMOVABLE IN-SOLES, HEEL CUSHIONS AND SIMILAR ARTICLES; GAITERS, LEGGINGS AND SIMILAR ARTICLES, AND PARTS THEREOF- OTHER—OTHER | 18% | | 01/07/2017 | |
| 640699 | OF OTHER MATERIALS | 18% | | 01/07/2017 | |
Visited 120 Times, 1 Visit today