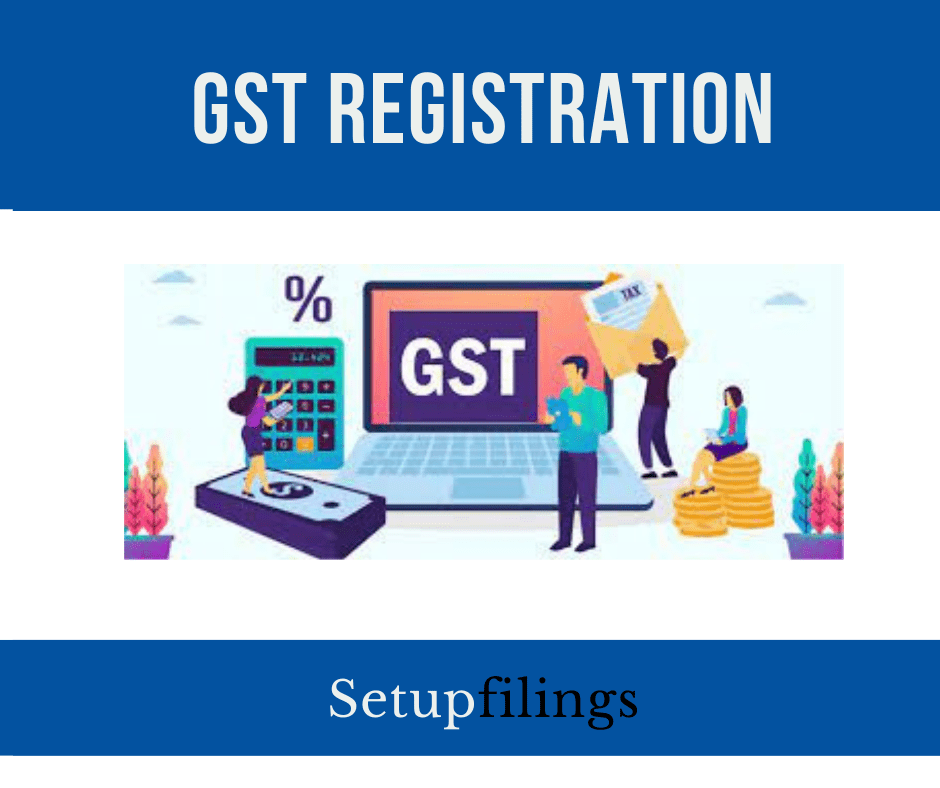 GST Registration Guide to GST Chapter 87 | Get Enrolled Now
In GST Registration this Chapter doesn't cover railroad or tramway Rolling-stock planned exclusively for running on rails.
For the motivations behind this Chapter, "farm trucks" signifies vehicles built basically for pulling or pushing another vehicle, apparatus or burden, whether or not they contain auxiliary arrangement for the vehicle, regarding the principle utilization of the farm truck, of devices, seeds, manures or different merchandise. Machines and working apparatuses intended for fitting to farm trucks of heading 8701 as tradable hardware stay ordered in their separate headings regardless of whether gave the farm vehicle, and whether or not mounted on it.
Engine skeleton fitted with taxis fall in headings 8702 to 8704, and not in heading 8706.
Heading 8712 incorporates every one of youngsters' bikes. Other kids' cycles fall in heading 9503.
| | | | | | |
| --- | --- | --- | --- | --- | --- |
| HSN Code | Description | Rate (%) | CESS (%) | Effective Date | Rate Revision |
| 8701 | TRACTORS (OTHER THAN TRACTORS OF HEADING 8709)(tractors) | 12% | Nil | 01/08/2019 1/07/2017 | |
| 8701 | TRACTORS (OTHER THAN TRACTORS OF HEADING 8709)(road tractors more than 1800 cc capacity) | 28% | Nil | 01/08/2019 1/07/2017 | |
| 87011000 | TRACTORS (OTHER THAN TRACTORS OF HEADING 8709) PEDESTRIAN CONTROLLED TRACTORS | 28% | Nil | 01/08/2019 1/07/2017 | |
| 870120 | ROAD TRACTORS FOR SEMI-TRAILERS | 28% | Nil | 01/08/2019 1/07/2017 | |
| 87012010 | TRACTORS (OTHER THAN TRACTORS OF HEADING 8709) ROAD TRACTORS FOR SEMI-TRAILERS OF ENGINE CAPACITY NOT EXCEEDING 1,800 CC | 12% | Nil | 01/08/2019 1/07/2017 | |
| 87012090 | TRACTORS (OTHER THAN TRACTORS OFHEADING 8709) ROAD TRACTORS FOR SEMI-TRAILERS OTHER | 28% | Nil | 01/08/2019 1/07/2017 | |
| 870130 | TRACK-LAYING TRACTORS | 28% | Nil | 01/08/2019 1/07/2017 | |
| 87013011 | TRACTORS (OTHER THAN TRACTORS OFHEADING 8709 TRACK-LAYING TRACTORS : GARDEN TRACTORS:OF ENGINE CAPACITY NOT EXCEEDING 1,800 CC | 12% | Nil | 01/08/2019 1/07/2017 | |
| 87013019 | TRACTORS (OTHER THAN TRACTORS OFHEADING 8709 TRACK-LAYING TRACTORS GARDEN TRACTORS: OTHER | 28% | Nil | 01/08/2019 1/07/2017 | |
| 87013091 | TRACTORS (OTHER THAN TRACTORS OF HEADING 8709 OTHER :OF ENGINE CAPACITY NOT EXCEEDING 1,800 CC | 12% | Nil | 01/08/2019 1/07/2017 | |
| 87013099 | TRACTORS (OTHER THAN TRACTORS OFHEADING 8709 OTHER OTHER | 28% | Nil | 01/08/2019 1/07/2017 | |
| 870190 | OTHER | 28% | Nil | 01/08/2019 1/07/2017 | |
| 87019010 | TRACTORS (OTHER THAN TRACTORS OF HEADING 8709 OTHER : OF ENGINE CAPACITY NOT EXCEEDING 1,800 CC | 12% | Nil | 01/08/2019 1/07/2017 | |
| 87019090 | TRACTORS (OTHER THAN TRACTORS OFHEADING 8709 OTHER :TRACTORS (OTHER THAN TRACTORS OFHEADING 8709 OTHER | 28% | Nil | 01/08/2019 1/07/2017 | |
| 87019100 | NOT EXCEEDING 18 KW | 28% | Nil | 01/08/2019 1/07/2017 | |
| 87019200 | EXCEEDING 18 KW BUT NOT EXCEEDING 37 KW | 28% | Nil | 01/08/2019 1/07/2017 | |
| 87019300 | EXCEEDING 37 KW BUT NOT EXCEEDING 75 KW | 28% | Nil | 01/08/2019 1/07/2017 | |
| 87019400 | EXCEEDING 75 KW BUT NOT EXCEEDING 130 KW | 28% | Nil | 01/08/2019 1/07/2017 | |
| 87019500 | EXCEEDING 130 KW | 28% | Nil | 01/08/2019 1/07/2017 | |
| 8702 | MOTOR VEHICLES FOR THE TRANSPORT OF TEN OR MORE PERSONS, INCLUDING THE DRIVER | 28% | Nil | 01/08/2019 25/01/2018 1/07/2017 | |
| 8702 | Buses for use in public transport which exclusively run on Bio-fuels | 18% | | 25/01/2018 | |
| 870210 | WITH ONLY COMPRESSION-IGNITION INTERNAL COMBUSTION PISTON ENGINE (DIESEL OR SEMI-DIESEL) | 28% | Nil/15% | 01/08/2019 25/01/2018 1/07/2017 | |
| 87021011 | MOTOR VEHICLES FOR THE TRANSPORT OF TEN OR MORE PERSONS, INCLUDING THE DRIVER WITH COMPRESSION-IGNITION INTERNALCOMBUSTION PISTON ENGINE (DIESEL OR SEMIDIESEL) VEHICLES FOR TRANSPORT OF NOT MORE THAN3 PERSONS, INCLUDING THE DRIVER: INTEGRATED MONOCOQUE VE | 28% | Nil/15% | 01/08/2019 25/01/2018 1/07/2017 | |
| 87021012 | MOTOR VEHICLES FOR THE TRANSPORT OF TEN OR MORE PERSONS, INCLUDING THE DRIVER WITH COMPRESSION-IGNITION INTERNALCOMBUSTION PISTON ENGINE (DIESEL OR SEMIDIESEL) VEHICLES FOR TRANSPORT OF NOT MORE THAN 13 PERSONS, INCLUDING THE DRIVER:AIR-CONDITIONED VEHICL | 28% | Nil/15% | 01/08/2019 25/01/2018 1/07/2017 | |
| 87021018 | OTHER, AIR-CONDITIONED | 28% | Nil/15% | 01/08/2019 25/01/2018 1/07/2017 | |
| 87021019 | MOTOR VEHICLES FOR THE TRANSPORT OF TEN OR MORE PERSONS, INCLUDING THE DRIVERWITH COMPRESSION-IGNITION INTERNALCOMBUSTION PISTON ENGINE (DIESEL OR SEMIDIESEL) VEHICLES FOR TRANSPORT OF NOT MORE THAN 13 PERSONS, INCLUDING THE DRIVER:OTHER | 28% | Nil/15% | 01/08/2019 25/01/2018 1/07/2017 | |
| 87021021 | INTEGRATED MONOCOQUE VEHICLE, AIR-CONDITIONED | 28% | Nil/15% | 01/08/2019 25/01/2018 1/07/2017 | |
| 87021022 | INTEGRATED MONOCOQUE VEHICLE, NON AIR-CONDITIONED | 28% | Nil/15% | 01/08/2019 25/01/2018 1/07/2017 | |
| 87021028 | OTHER, AIR-CONDITIONED | 28% | Nil/15% | 01/08/2019 25/01/2018 1/07/2017 | |
| 87021029 | OTHER, NON AIR-CONDITIONED | 28% | Nil/15% | 01/08/2019 25/01/2018 1/07/2017 | |
| 87021091 | MOTOR VEHICLES FOR THE TRANSPORT OF TEN OR MORE PERSONS, INCLUDING THE DRIVERWITH COMPRESSION-IGNITION INTERNALCOMBUSTION PISTON ENGINE (DIESEL OR SEMIDIESEL)OTHER : INTEGRATED MONCOQUE VEHICLE | 28% | Nil/15% | 01/08/2019 25/01/2018 1/07/2017 | |
| 87021092 | MOTOR VEHICLES FOR THE TRANSPORT OF TEN OR MORE PERSONS, INCLUDING THE DRIVER WITH COMPRESSION-IGNITION INTERNALCOMBUSTION PISTON ENGINE (DIESEL OR SEMIDIESEL)OTHER : AIR-CONDITIONED VEHICLE | 28% | Nil/15% | 01/08/2019 25/01/2018 1/07/2017 | |
| 87021099 | MOTOR VEHICLES FOR THE TRANSPORT OF TEN OR MORE PERSONS, INCLUDING THE DRIVER WITH COMPRESSION-IGNITION INTERNALCOMBUSTION PISTON ENGINE (DIESEL OR SEMIDIESEL)OTHER :OTHER | 28% | Nil/15% | 01/08/2019 25/01/2018 1/07/2017 | |
| 870220 | WITH BOTH COMPRESSION-IGNITION INTERNAL COMBUSTION PISTON ENGINE (DIESEL OR SEMI-DIESEL) AND ELECTRIC MOTOR AS MOTORS FOR PROPULSION | 28% | Nil/15% | 01/08/2019 25/01/2018 1/07/2017 | |
| 87022011 | INTEGRATED MONOCOQUE VEHICLE, AIR-CONDITIONED | 28% | Nil/15% | 01/08/2019 25/01/2018 1/07/2017 | |
| 87022012 | INTEGRATED MONOCOQUE VEHICLE, NON AIR-CONDITIONED | 28% | Nil/15% | 01/08/2019 25/01/2018 1/07/2017 | |
| 87022018 | OTHER, AIR-CONDITIONED | 28% | Nil/15% | 01/08/2019 25/01/2018 1/07/2017 | |
| 87022019 | OTHER, NON AIR-CONDITIONED | 28% | Nil/15% | 01/08/2019 25/01/2018 1/07/2017 | |
| 87022021 | INTEGRATED MONOCOQUE VEHICLE, AIR-CONDITIONED | 28% | Nil/15% | 01/08/2019 25/01/2018 1/07/2017 | |
| 87022022 | INTEGRATED MONOCOQUE VEHICLE, NON AIR-CONDITIONED | 28% | Nil/15% | 01/08/2019 25/01/2018 1/07/2017 | |
| 87022028 | OTHER, AIR-CONDITIONED | 28% | Nil/15% | 01/08/2019 25/01/2018 1/07/2017 | |
| 87022029 | OTHER, NON AIR-CONDITIONED | 28% | Nil/15% | 01/08/2019 25/01/2018 1/07/2017 | |
| 870230 | WITH BOTH SPARK-IGNITION INTERNAL COMBUSTION RECIPROCATING PISTON ENGINE AND ELECTRIC MOTOR AS MOTORS FOR PROPULSION | 28% | Nil/15% | 01/08/2019 25/01/2018 1/07/2017 | |
| 87023011 | INTEGRATED MONOCOQUE VEHICLE, AIR-CONDITIONED | 28% | Nil/15% | 01/08/2019 25/01/2018 1/07/2017 | |
| 87023012 | INTEGRATED MONOCOQUE VEHICLE, NON AIR-CONDITIONED | 28% | Nil/15% | 01/08/2019 25/01/2018 1/07/2017 | |
| 87023018 | OTHER, AIR-CONDITIONED | 28% | Nil/15% | 01/08/2019 25/01/2018 1/07/2017 | |
| 87023019 | OTHER, NON AIR-CONDITIONED | 28% | Nil/15% | 01/08/2019 25/01/2018 1/07/2017 | |
| 87023021 | INTEGRATED MONOCOQUE VEHICLE, AIR-CONDITIONED | 28% | Nil/15% | 01/08/2019 25/01/2018 1/07/2017 | |
| 87023022 | INTEGRATED MONOCOQUE VEHICLE, NON AIR-CONDITIONED | 28% | Nil/15% | 01/08/2019 25/01/2018 1/07/2017 | |
| 87023028 | OTHER, AIR-CONDITIONED | 28% | Nil/15% | 01/08/2019 25/01/2018 1/07/2017 | |
| 87023029 | OTHER, NON AIR-CONDITIONED | 28% | Nil/15% | 01/08/2019 25/01/2018 1/07/2017 | |
| 870240 | WITH ONLY ELECTRIC MOTOR FOR PROPULSION | 28% | Nil | 01/08/2019 25/01/2018 1/07/2017 | |
| 87024011 | INTEGRATED MONOCOQUE VEHICLE, AIR-CONDITIONED | 28% | Nil | 01/08/2019 25/01/2018 1/07/2017 | |
| 87024012 | INTEGRATED MONOCOQUE VEHICLE, NON AIR-CONDITIONED | 28% | Nil | 01/08/2019 25/01/2018 1/07/2017 | |
| 87024018 | OTHER, AIR-CONDITIONED | 28% | Nil | 01/08/2019 25/01/2018 1/07/2017 | |
| 87024019 | OTHER, NON AIR-CONDITIONED | 28% | Nil | 01/08/2019 25/01/2018 1/07/2017 | |
| 87024021 | INTEGRATED MONOCOQUE VEHICLE, AIR-CONDITIONED | 28% | Nil | 01/08/2019 25/01/2018 1/07/2017 | |
| 87024022 | INTEGRATED MONOCOQUE VEHICLE, NON AIR-CONDITIONED | 28% | Nil | 01/08/2019 25/01/2018 1/07/2017 | |
| 87024028 | OTHER, AIR-CONDITIONED | 28% | Nil | 01/08/2019 25/01/2018 1/07/2017 | |
| 87024029 | OTHER, NON AIR-CONDITIONED | 28% | Nil | 01/08/2019 25/01/2018 1/07/2017 | |
| 870290 | OTHER | 28% | Nil/15% | 01/08/2019 25/01/2018 1/07/2017 | |
| 87029011 | MOTOR VEHICLES FOR THE TRANSPORT OF TEN OR MORE PERSONS, INCLUDING THE DRIVER OTHER VEHICLES FOR TRANSPORT OF NOT MORE THAN13 PERSONS, INCLUDING THE DRIVER: INTEGRATED MONOCOQUE VEHICLE | 28% | Nil/15% | 01/08/2019 25/01/2018 1/07/2017 | |
| 87029012 | MOTOR VEHICLES FOR THE TRANSPORT OF TEN OR MORE PERSONS, INCLUDING THE DRIVER OTHER : VEHICLES FOR TRANSPORT OF NOT MORE THAN13 PERSONS, INCLUDING THE DRIVER:AIR-CONDITIONED VEHICLE | 28% | Nil/15% | 01/08/2019 25/01/2018 1/07/2017 | |
| 87029013 | MOTOR VEHICLES FOR THE TRANSPORT OF TEN OR MORE PERSONS, INCLUDING THE DRIVER OTHER : VEHICLES FOR TRANSPORT OF NOT MORE THAN13 PERSONS, INCLUDING THE DRIVER: ELECTRICALLY OPERATED | 28% | Nil/15% | 01/08/2019 25/01/2018 1/07/2017 | |
| 87029018 | OTHER, AIR-CONDITIONED | 28% | Nil/15% | 01/08/2019 25/01/2018 1/07/2017 | |
| 87029019 | MOTOR VEHICLES FOR THE TRANSPORT OF TEN OR MORE PERSONS, INCLUDING THE DRIVER OTHER VEHICLES FOR TRANSPORT OF NOT MORE THAN13 PERSONS, INCLUDING THE DRIVER OTHER | 28% | Nil/15% | 01/08/2019 25/01/2018 1/07/2017 | |
| 87029020 | MOTOR VEHICLES FOR THE TRANSPORT OF TEN OR MORE PERSONS, INCLUDING THE DRIVER OTHER VEHICLES FOR TRANSPORT OF NOT MORE THAN13 PERSONS, INCLUDING THE DRIVER:ELECTRICALLY OPERATED VEHICLES NOT ELSEWHERE INCLUDED OR SPECIFIED | 28% | Nil/15% | 01/08/2019 25/01/2018 1/07/2017 | |
| 87029021 | INTEGRATED MONOCOQUE VEHICLE, AIR-CONDITIONED | 28% | Nil/15% | 01/08/2019 25/01/2018 1/07/2017 | |
| 87029022 | INTEGRATED MONOCOQUE VEHICLE, NON AIR-CONDITIONED | 28% | Nil/15% | 01/08/2019 25/01/2018 1/07/2017 | |
| 87029028 | OTHER, AIR-CONDITIONED | 28% | Nil/15% | 01/08/2019 25/01/2018 1/07/2017 | |
| 87029029 | OTHER, NON AIR-CONDITIONED | 28% | Nil/15% | 01/08/2019 25/01/2018 1/07/2017 | |
| 87029091 | MOTOR VEHICLES FOR THE TRANSPORT OF TEN OR MORE PERSONS, INCLUDING THE DRIVER OTHER INTEGRATED MONOCOQUE VEHICLE | 28% | Nil/15% | 01/08/2019 25/01/2018 1/07/2017 | |
| 87029092 | MOTOR VEHICLES FOR THE TRANSPORT OF TEN OR MORE PERSONS, INCLUDING THE DRIVER OTHER :AIR-CONDITIONED VEHICLE | 28% | Nil/15% | 01/08/2019 25/01/2018 1/07/2017 | |
| 87029099 | MOTOR VEHICLES FOR THE TRANSPORT OF TEN OR MORE PERSONS, INCLUDING THE DRIVER OTHER :OTHER | 28% | Nil/15% | 01/08/2019 25/01/2018 1/07/2017 | |
| 8703 | MOTOR CARS AND OTHER MOTOR VEHICLES PRINCIPALLY DESIGNED FOR THE TRANSPORT OF PERSONS (OTHER THAN THOSE OF HEADING 8702), INCLUDING STATION WAGONS AND RACING CARS | 28% | Nil/17%/20%/22% | 01/08/2019 25/01/2018 1/07/2017 | |
| 8703 | Following motor vehicles of length not exceeding 4000 mm, namely: (a) Petrol, Liquefied petroleum gases (LPG) or compressed natural gas (CNG) driven vehicles of engine capacity not exceeding 1200cc; and(b) Diesel driven vehicles of engine capacity not exceeding 1500 cc for persons with orthopedic physical disability, subject to the condition that an officer not below the rank of Deputy Secretary to the Government of India in the Department of Heavy Industries certifies that the said goods shall be used by the persons with orthopedic physical disability in accordance with the guidelines issued by the said Department | 18% | Vehicles other than railway or tramway rolling-stock, and parts and accessories thereof | 01/08/2019 25/01/2018 1/07/2017 | |
| 870310 | VEHICLES SPECIALLY DESIGNED FOR TRAVELLING ON SNOW; GOLF CARS AND SIMILAR VEHICLES | 28% | Nil/17%/20%/22% | 01/08/2019 25/01/2018 1/07/2017 | |
| 87031010 | MOTOR CARS AND OTHER MOTOR VEHICLES PRINCIPALLY DESIGNED FOR THE TRANSPORT OF PERSONS (OTHER THANTHOSE OF HEADING 8702), INCLUDING STATION WAGONS AND RACING CARS VEHICLES SPECIALLY DESIGNED FOR TRAVELLING ONSNOW; GOLF CARS AND SIMILAR VEHICLES ELECTRICALL | 28% | Nil/17%/20%/22% | 01/08/2019 25/01/2018 1/07/2017 | |
| 87031090 | MOTOR CARS AND OTHER MOTOR VEHICLES PRINCIPALLY DESIGNED FOR THE TRANSPORT OF PERSONS (OTHER THAN THOSE OF HEADING 8702), INCLUDING STATION WAGONSAND RACING CARSVEHICLES SPECIALLY DESIGNED FOR TRAVELLING ONSNOW; GOLF CARS AND SIMILAR VEHICLESOTHER | 28% | Nil/17%/20%/22% | 01/08/2019 25/01/2018 1/07/2017 | |
| 870321 | OF A CYLINDER CAPACITY NOT EXCEEDING 1,000 CC | 28% | Nil/17%/20%/22% | 01/08/2019 25/01/2018 1/07/2017 | |
| 87032110 | MOTOR CARS AND OTHER MOTOR VEHICLES PRINCIPALLY DESIGNED FOR THE TRANSPORT OF PERSONS (OTHER THAN THOSE OF HEADING 8702), INCLUDING STATION WAGONS AND RACING CARS OTHER VEHICLES, WITH SPARK-IGNITION INTERNAL COMBUSTION RECIPROCATING PISTON ENGINE : OF A C | 28% | Nil/17%/20%/22% | 01/08/2019 25/01/2018 1/07/2017 | |
| 87032120 | MOTOR CARS AND OTHER MOTOR VEHICLES PRINCIPALLY DESIGNED FOR THE TRANSPORT OF PERSONS (OTHER THAN THOSE OF HEADING 8702), INCLUDING STATION WAGONS AND RACING CARS OTHER VEHICLES, WITH SPARK-IGNITION INTERNAL COMBUSTION RECIPROCATING PISTON ENGINE : OF A C | 28% | Nil/17%/20%/22% | 01/08/2019 25/01/2018 1/07/2017 | |
| 87032191 | MOTOR CARS AND OTHER MOTOR VEHICLES PRINCIPALLY DESIGNED FOR THE TRANSPORT OF PERSONS (OTHER THAN THOSE OF HEADING 8702), INCLUDING STATION WAGONS AND RACING CARS OTHER VEHICLES, WITH SPARK-IGNITION INTERNAL COMBUSTION RECIPROCATING PISTON ENGINE : OF A C | 28% | Nil/17%/20%/22% | 01/08/2019 25/01/2018 1/07/2017 | |
| 87032192 | MOTOR CARS AND OTHER MOTOR VEHICLES PRINCIPALLY DESIGNED FOR THE TRANSPORT OF PERSONS (OTHER THAN THOSE OF HEADING 8702), INCLUDING STATION WAGONS AND RACING CARS OTHER VEHICLES, WITH SPARK-IGNITION INTERNAL COMBUSTION RECIPROCATING PISTON ENGINE : OF A C | 28% | Nil/17%/20%/22% | 01/08/2019 25/01/2018 1/07/2017 | |
| 87032199 | MOTOR CARS AND OTHER MOTOR VEHICLES PRINCIPALLY DESIGNED FOR THE TRANSPORT OF PERSONS (OTHER THAN THOSE OF HEADING 8702), INCLUDING STATION WAGONS AND RACING CARS OTHER VEHICLES, WITH SPARK-IGNITION INTERNAL COMBUSTION RECIPROCATING PISTON ENGINE : OF A C | 28% | Nil/17%/20%/22% | 01/08/2019 25/01/2018 1/07/2017 | |
| 870322 | OF A CYLINDER CAPACITY EXCEEDING 1,000 CC BUT NOT EXCEEDING 1,500 CC | 28% | Nil/1%/17%/20%/22% | 01/08/2019 25/01/2018 1/07/2017 | |
| 87032210 | MOTOR CARS AND OTHER MOTOR VEHICLES PRINCIPALLY DESIGNED FOR THE TRANSPORT OF PERSONS (OTHER THAN THOSE OF HEADING 8702), INCLUDING STATION WAGONS AND RACING CARS OTHER VEHICLES, WITH SPARK-IGNITION INTERNAL COMBUSTION RECIPROCATING PISTON ENGINE : OF A C | 28% | Nil/1%/17%/20%/22% | 01/08/2019 25/01/2018 1/07/2017 | |
| 87032220 | MOTOR CARS AND OTHER MOTOR VEHICLES PRINCIPALLY DESIGNED FOR THE TRANSPORT OF PERSONS (OTHER THAN THOSE OF HEADING 8702), INCLUDING STATION WAGONS AND RACING CARS OTHER VEHICLES, WITH SPARK-IGNITION INTERNAL COMBUSTION RECIPROCATING PISTON ENGINE : OF A C | 28% | Nil/1%/17%/20%/22% | 01/08/2019 25/01/2018 1/07/2017 | |
| 87032230 | MOTOR CARS AND OTHER MOTOR VEHICLES PRINCIPALLY DESIGNED FOR THE TRANSPORT OF PERSONS (OTHER THAN THOSE OF HEADING 8702), INCLUDING STATION WAGONS AND RACING CARS OTHER VEHICLES, WITH SPARK-IGNITION INTERNAL COMBUSTION RECIPROCATING PISTON ENGINE : OF A C | 28% | Nil/1%/17%/20%/22% | 01/08/2019 25/01/2018 1/07/2017 | |
| 87032291 | MOTOR CARS AND OTHER MOTOR VEHICLES PRINCIPALLY DESIGNED FOR THE TRANSPORT OF PERSONS (OTHER THAN THOSE OF HEADING 8702), INCLUDING STATION WAGONS AND RACING CARS OTHER VEHICLES, WITH SPARK-IGNITION INTERNAL COMBUSTION RECIPROCATING PISTON ENGINE : OF A C | 28% | Nil/1%/17%/20%/22% | 01/08/2019 25/01/2018 1/07/2017 | |
| 87032299 | MOTOR CARS AND OTHER MOTOR VEHICLES PRINCIPALLY DESIGNED FOR THE TRANSPORT OF PERSONS (OTHER THAN THOSE OF HEADING 8702), INCLUDING STATION WAGONS AND RACING CARS OTHER VEHICLES, WITH SPARK-IGNITION INTERNAL COMBUSTION RECIPROCATING PISTON ENGINE : OF A C | 28% | Nil/1%/17%/20%/22% | 01/08/2019 25/01/2018 1/07/2017 | |
| 870323 | OF A CYLINDER CAPACITY EXCEEDING 1,500 CC BUT NOT EXCEEDING 3,000 CC | 28% | Nil/17%/20%/22% | 01/08/2019 25/01/2018 1/07/2017 | |
| 87032310 | MOTOR CARS AND OTHER MOTOR VEHICLES PRINCIPALLY DESIGNED FOR THE TRANSPORT OF PERSONS (OTHER THAN THOSE OF HEADING 8702), INCLUDING STATION WAGONS AND RACING CARS OTHER VEHICLES, WITH SPARK-IGNITION INTERNAL COMBUSTION RECIPROCATING PISTON ENGINE : OF A C | 28% | Nil/17%/20%/22% | 01/08/2019 25/01/2018 1/07/2017 | |
| 87032320 | MOTOR CARS AND OTHER MOTOR VEHICLES PRINCIPALLY DESIGNED FOR THE TRANSPORT OF PERSONS (OTHER THAN THOSE OF HEADING 8702), INCLUDING STATION WAGONS AND RACING CARS OTHER VEHICLES, WITH SPARK-IGNITION INTERNAL COMBUSTION RECIPROCATING PISTON ENGINE : OF A C | 28% | Nil/17%/20%/22% | 01/08/2019 25/01/2018 1/07/2017 | |
| 87032391 | MOTOR CARS AND OTHER MOTOR VEHICLES PRINCIPALLY DESIGNED FOR THE TRANSPORT OF PERSONS (OTHER THAN THOSE OF HEADING 8702), INCLUDING STATION WAGONS AND RACING CARS OTHER VEHICLES, WITH SPARK-IGNITION INTERNAL COMBUSTION RECIPROCATING PISTON ENGINE : OF A C | 28% | Nil/17%/20%/22% | 01/08/2019 25/01/2018 1/07/2017 | |
| 87032392 | MOTOR CARS AND OTHER MOTOR VEHICLES PRINCIPALLY DESIGNED FOR THE TRANSPORT OF PERSONS (OTHER THAN THOSE OF HEADING 8702), INCLUDING STATION WAGONS AND RACING CARS OTHER VEHICLES, WITH SPARK-IGNITION INTERNAL COMBUSTION RECIPROCATING PISTON ENGINE : OF A C | 28% | Nil/17%/20%/22% | 01/08/2019 25/01/2018 1/07/2017 | |
| 87032399 | MOTOR CARS AND OTHER MOTOR VEHICLES PRINCIPALLY DESIGNED FOR THE TRANSPORT OF PERSONS (OTHER THAN THOSE OF HEADING 8702), INCLUDING STATION WAGONS AND RACING CARS OTHER VEHICLES, WITH SPARK-IGNITION INTERNAL COMBUSTION RECIPROCATING PISTON ENGINE : OF A C | 28% | Nil/17%/20%/22% | 01/08/2019 25/01/2018 1/07/2017 | |
| 870324 | OF A CYLINDER CAPACITY EXCEEDING 3,000 CC | 28% | Nil/17%/20%/22% | 01/08/2019 25/01/2018 1/07/2017 | |
| 87032410 | MOTOR CARS AND OTHER MOTOR VEHICLES PRINCIPALLY DESIGNED FOR THE TRANSPORT OF PERSONS (OTHER THAN THOSE OF HEADING 8702), INCLUDING STATION WAGONS AND RACING CARS OTHER VEHICLES, WITH SPARK-IGNITION INTERNAL COMBUSTION RECIPROCATING PISTON ENGINE : OF A C | 28% | Nil/17%/20%/22% | 01/08/2019 25/01/2018 1/07/2017 | |
| 87032420 | MOTOR CARS AND OTHER MOTOR VEHICLES PRINCIPALLY DESIGNED FOR THE TRANSPORT OF PERSONS (OTHER THAN THOSE OF HEADING 8702), INCLUDING STATION WAGONS AND RACING CARS OTHER VEHICLES, WITH SPARK-IGNITION INTERNAL COMBUSTION RECIPROCATING PISTON ENGINE : OF A C | 28% | Nil/17%/20%/22% | 01/08/2019 25/01/2018 1/07/2017 | |
| 87032491 | MOTOR CARS AND OTHER MOTOR VEHICLES PRINCIPALLY DESIGNED FOR THE TRANSPORT OF PERSONS (OTHER THAN THOSE OF HEADING 8702), INCLUDING STATION WAGONS AND RACING CARS OTHER VEHICLES, WITH SPARK-IGNITION INTERNAL COMBUSTION RECIPROCATING PISTON ENGINE : OF A C | 28% | Nil/17%/20%/22% | 01/08/2019 25/01/2018 1/07/2017 | |
| 87032492 | MOTOR CARS AND OTHER MOTOR VEHICLES PRINCIPALLY DESIGNED FOR THE TRANSPORT OF PERSONS (OTHER THAN THOSE OF HEADING 8702), INCLUDING STATION WAGONS AND RACING CARS OTHER VEHICLES, WITH SPARK-IGNITION INTERNAL COMBUSTION RECIPROCATING PISTON ENGINE : OF A C | 28% | Nil/17%/20%/22% | 01/08/2019 25/01/2018 1/07/2017 | |
| 87032499 | MOTOR CARS AND OTHER MOTOR VEHICLES PRINCIPALLY DESIGNED FOR THE TRANSPORT OF PERSONS (OTHER THAN THOSE OF HEADING 8702), INCLUDING STATION WAGONS AND RACING CARS OTHER VEHICLES, WITH SPARK-IGNITION INTERNAL COMBUSTION RECIPROCATING PISTON ENGINE : OF A C | 28% | Nil/17%/20%/22% | 01/08/2019 25/01/2018 1/07/2017 | |
| 870331 | OF A CYLINDER CAPACITY NOT EXCEEDING 1,500 CC | 28% | Nil/3%/17%/20%/22% | 01/08/2019 25/01/2018 1/07/2017 | |
| 87033110 | MOTOR CARS AND OTHER MOTOR VEHICLES PRINCIPALLY DESIGNED FOR THE TRANSPORT OF PERSONS (OTHER THAN THOSE OF HEADING 8702), INCLUDING STATION WAGONS AND RACING CARS OTHER VEHICLES, WITH COMPRESSION IGNITION INTERNAL COMBUSTION PISTON ENGINE (DIESEL OR SEMI- | 28% | Nil/3%/17%/20%/22% | 01/08/2019 25/01/2018 1/07/2017 | |
| 87033120 | MOTOR CARS AND OTHER MOTOR VEHICLES PRINCIPALLY DESIGNED FOR THE TRANSPORT OF PERSONS (OTHER THAN THOSE OF HEADING 8702), INCLUDING STATION WAGONS AND RACING CARS OTHER VEHICLES, WITH COMPRESSION IGNITION INTERNAL COMBUSTION PISTON ENGINE (DIESEL OR SEMI- | 28% | Nil/3%/17%/20%/22% | 01/08/2019 25/01/2018 1/07/2017 | |
| 87033191 | MOTOR CARS AND OTHER MOTOR VEHICLES PRINCIPALLY DESIGNED FOR THE TRANSPORT OF PERSONS (OTHER THAN THOSE OF HEADING 8702), INCLUDING STATION WAGONS AND RACING CARS OTHER VEHICLES, WITH COMPRESSION IGNITION INTERNAL COMBUSTION PISTON ENGINE (DIESEL OR SEMI- | 28% | Nil/3%/17%/20%/22% | 01/08/2019 25/01/2018 1/07/2017 | |
| 87033192 | MOTOR CARS AND OTHER MOTOR VEHICLES PRINCIPALLY DESIGNED FOR THE TRANSPORT OF PERSONS (OTHER THAN THOSE OF HEADING 8702), INCLUDING STATION WAGONS AND RACING CARS OTHER VEHICLES, WITH COMPRESSION IGNITION INTERNAL COMBUSTION PISTON ENGINE (DIESEL OR SEMI- | 28% | Nil/3%/17%/20%/22% | 01/08/2019 25/01/2018 1/07/2017 | |
| 87033199 | MOTOR CARS AND OTHER MOTOR VEHICLES PRINCIPALLY DESIGNED FOR THE TRANSPORT OF PERSONS (OTHER THAN THOSE OF HEADING 8702), INCLUDING STATION WAGONS AND RACING CARS OTHER VEHICLES, WITH COMPRESSION IGNITION INTERNAL COMBUSTION PISTON ENGINE (DIESEL OR SEMI- | 28% | Nil/3%/17%/20%/22% | 01/08/2019 25/01/2018 1/07/2017 | |
| 870332 | OF A CYLINDER CAPACITY EXCEEDING 1,500 CC BUT NOT EXCEEDING 2,500 CC | 28% | Nil/17%/20%/22% | 01/08/2019 25/01/2018 1/07/2017 | |
| 87033210 | MOTOR CARS AND OTHER MOTOR VEHICLES PRINCIPALLY DESIGNED FOR THE TRANSPORT OF PERSONS (OTHER THAN THOSE OF HEADING 8702), INCLUDING STATION WAGONS AND RACING CARS OTHER VEHICLES, WITH COMPRESSION IGNITION INTERNAL COMBUSTION PISTON ENGINE (DIESEL OR SEMI- | 28% | Nil/17%/20%/22% | 01/08/2019 25/01/2018 1/07/2017 | |
| 87033220 | MOTOR CARS AND OTHER MOTOR VEHICLES PRINCIPALLY DESIGNED FOR THE TRANSPORT OF PERSONS (OTHER THAN THOSE OF HEADING 8702), INCLUDING STATION WAGONS AND RACING CARS OTHER VEHICLES, WITH COMPRESSION IGNITION INTERNAL COMBUSTION PISTON ENGINE (DIESEL OR SEMI- | 28% | Nil/17%/20%/22% | 01/08/2019 25/01/2018 1/07/2017 | |
| 87033291 | MOTOR CARS AND OTHER MOTOR VEHICLES PRINCIPALLY DESIGNED FOR THE TRANSPORT OF PERSONS (OTHER THAN THOSE OF HEADING 8702), INCLUDING STATION WAGONS AND RACING CARS OTHER VEHICLES, WITH COMPRESSION IGNITION INTERNAL COMBUSTION PISTON ENGINE (DIESEL OR SEMI- | 28% | Nil/17%/20%/22% | 01/08/2019 25/01/2018 1/07/2017 | |
| 87033292 | MOTOR CARS AND OTHER MOTOR VEHICLES PRINCIPALLY DESIGNED FOR THE TRANSPORT OF PERSONS (OTHER THAN THOSE OF HEADING 8702), INCLUDING STATION WAGONS AND RACING CARS OTHER VEHICLES, WITH COMPRESSION IGNITION INTERNAL COMBUSTION PISTON ENGINE (DIESEL OR SEMI- | 28% | Nil/17%/20%/22% | 01/08/2019 25/01/2018 1/07/2017 | |
| 87033299 | MOTOR CARS AND OTHER MOTOR VEHICLES PRINCIPALLY DESIGNED FOR THE TRANSPORT OF PERSONS (OTHER THAN THOSE OF HEADING 8702), INCLUDING STATION WAGONS AND RACING CARS OTHER VEHICLES, WITH COMPRESSION IGNITION INTERNAL COMBUSTION PISTON ENGINE (DIESEL OR SEMI- | 28% | Nil/17%/20%/22% | 01/08/2019 25/01/2018 1/07/2017 | |
| 870333 | OF A CYLINDER CAPACITY EXCEEDING 2,500 CC | 28% | Nil/17%/20%/22% | 01/08/2019 25/01/2018 1/07/2017 | |
| 87033310 | MOTOR CARS AND OTHER MOTOR VEHICLES PRINCIPALLY DESIGNED FOR THE TRANSPORT OF PERSONS (OTHER THAN THOSE OF HEADING 8702), INCLUDING STATION WAGONS AND RACING CARS OTHER VEHICLES, WITH COMPRESSION IGNITION INTERNAL COMBUSTION PISTON ENGINE (DIESEL OR SEMI- | 28% | Nil/17%/20%/22% | 01/08/2019 25/01/2018 1/07/2017 | |
| 87033320 | MOTOR CARS AND OTHER MOTOR VEHICLES PRINCIPALLY DESIGNED FOR THE TRANSPORT OF PERSONS (OTHER THAN THOSE OF HEADING 8702), INCLUDING STATION WAGONS AND RACING CARS OTHER VEHICLES, WITH COMPRESSION IGNITION INTERNAL COMBUSTION PISTON ENGINE (DIESEL OR SEMI- | 28% | Nil/17%/20%/22% | 01/08/2019 25/01/2018 1/07/2017 | |
| 87033391 | MOTOR CARS AND OTHER MOTOR VEHICLES PRINCIPALLY DESIGNED FOR THE TRANSPORT OF PERSONS (OTHER THAN THOSE OF HEADING 8702), INCLUDING STATION WAGONS AND RACING CARS OTHER VEHICLES, WITH COMPRESSION IGNITION INTERNAL COMBUSTION PISTON ENGINE (DIESEL OR SEMI- | 28% | Nil/17%/20%/22% | 01/08/2019 25/01/2018 1/07/2017 | |
| 87033392 | MOTOR CARS AND OTHER MOTOR VEHICLES PRINCIPALLY DESIGNED FOR THE TRANSPORT OF PERSONS (OTHER THAN THOSE OF HEADING 8702), INCLUDING STATION WAGONS AND RACING CARS OTHER VEHICLES, WITH COMPRESSION IGNITION INTERNAL COMBUSTION PISTON ENGINE (DIESEL OR SEMI- | 28% | Nil/17%/20%/22% | 01/08/2019 25/01/2018 1/07/2017 | |
| 87033399 | MOTOR CARS AND OTHER MOTOR VEHICLES PRINCIPALLY DESIGNED FOR THE TRANSPORT OF PERSONS (OTHER THAN THOSE OF HEADING 8702), INCLUDING STATION WAGONS AND RACING CARS OTHER VEHICLES, WITH COMPRESSION IGNITION INTERNAL COMBUSTION PISTON ENGINE (DIESEL OR SEMI- | 28% | Nil/17%/20%/22% | 01/08/2019 25/01/2018 1/07/2017 | |
| 870340 | OTHER VEHICLES, WITH BOTH SPARK-IGNITION INTERNAL COMBUSTION RECIPROCATING PISTON ENGINE AND ELECTRIC MOTOR AS MOTORS FOR PROPULSION, OTHER THAN THOSE CAPABLE OF BEING CHARGED BY PLUGGING TO EXTERNAL SOURCE OF ELECTRIC POWER | 28% | Nil/15%/17%/20%/22% | 01/08/2019 25/01/2018 1/07/2017 | |
| 87034010 | VEHICLES PRINCIPALLY DESIGNED FOR TRANSPORT OF MORE THAN SEVEN PERSONS, INCLUDING DRIVER | 28% | Nil/15%/17%/20%/22% | 01/08/2019 25/01/2018 1/07/2017 | |
| 87034020 | SPECIALISED TRANSPORT VEHICLES SUCH AS AMBULANCES, PRISON VANS AND THE LIKE | 28% | Nil/15%/17%/20%/22% | 01/08/2019 25/01/2018 1/07/2017 | |
| 87034030 | MOTOR CARS | 28% | Nil/15%/17%/20%/22% | 01/08/2019 25/01/2018 1/07/2017 | |
| 87034040 | THREE-WHEELED VEHICLES | 28% | Nil/15%/17%/20%/22% | 01/08/2019 25/01/2018 1/07/2017 | |
| 87034090 | OTHER | 28% | Nil/15%/17%/20%/22% | 01/08/2019 25/01/2018 1/07/2017 | |
| 870350 | OTHER VEHICLES, WITH BOTH COMPRESSION-IGNITION INTERNAL COMBUSTION PISTON ENGINE (DIESEL OR SEMI-DIESEL) AND ELECTRIC MOTOR AS MOTORS FOR PROPULSION, OTHER THAN THOSE CAPABLE OF BEING CHARGED BY PLUGGING TO EXTERNAL SOURCE OF ELECTRIC POWER | 28% | Nil/17%/20%/22% | 01/08/2019 25/01/2018 1/07/2017 | |
| 87035010 | VEHICLES PRINCIPALLY DESIGNED FOR TRANSPORT OF MORE THAN SEVEN PERSONS, INCLUDING DRIVER | 28% | Nil/17%/20%/22% | 01/08/2019 25/01/2018 1/07/2017 | |
| 87035020 | SPECIALISED TRANSPORT VEHICLES SUCH AS AMBULANCES, PRISON VANS AND THE LIKE | 28% | Nil/17%/20%/22% | 01/08/2019 25/01/2018 1/07/2017 | |
| 87035030 | MOTOR CARS | 28% | Nil/17%/20%/22% | 01/08/2019 25/01/2018 1/07/2017 | |
| 87035040 | THREE-WHEELED VEHICLES | 28% | Nil/17%/20%/22% | 01/08/2019 25/01/2018 1/07/2017 | |
| 87035090 | OTHER | 28% | Nil/17%/20%/22% | 01/08/2019 25/01/2018 1/07/2017 | |
| 870360 | OTHER VEHICLES, WITH BOTH SPARK-IGNITION INTERNAL COMBUSTION RECIPROCATING PISTON ENGINE AND ELECTRIC MOTOR AS MOTORS FOR PROPULSION, CAPABLE OF BEING CHARGED BY PLUGGING TO EXTERNAL SOURCE OF ELECTRIC POWER | 28% | Nil/15%/17%/20%/22% | 01/08/2019 25/01/2018 1/07/2017 | |
| 87036010 | VEHICLES PRINCIPALLY DESIGNED FOR TRANSPORT OF MORE THAN SEVEN PERSONS, INCLUDING DRIVER | 28% | Nil/15%/17%/20%/22% | 01/08/2019 25/01/2018 1/07/2017 | |
| 87036020 | SPECIALISED TRANSPORT VEHICLES SUCH AS AMBULANCES, PRISON VANS AND THE LIKE | 28% | Nil/15%/17%/20%/22% | 01/08/2019 25/01/2018 1/07/2017 | |
| 87036030 | MOTOR CARS | 28% | Nil/15%/17%/20%/22% | 01/08/2019 25/01/2018 1/07/2017 | |
| 87036040 | THREE-WHEELED VEHICLES | 28% | Nil/15%/17%/20%/22% | 01/08/2019 25/01/2018 1/07/2017 | |
| 87036090 | OTHER | 28% | Nil/15%/17%/20%/22% | 01/08/2019 25/01/2018 1/07/2017 | |
| 870370 | OTHER VEHICLES, WITH BOTH COMPRESSION-IGNITION INTERNAL COMBUSTION PISTON ENGINE (DIESEL OR SEMI-DIESEL) AND ELECTRIC MOTOR AS MOTORS FOR PROPULSION, CAPABLE OF BEING CHARGED BY PLUGGING TO EXTERNAL SOURCE OF ELECTRIC POWER | 28% | Nil/15%/17%/20%/22% | 01/08/2019 25/01/2018 1/07/2017 | |
| 87037010 | VEHICLES PRINCIPALLY DESIGNED FOR TRANSPORT OF MORE THAN SEVEN PERSONS, INCLUDING DRIVER | 28% | Nil/15%/17%/20%/22% | 01/08/2019 25/01/2018 1/07/2017 | |
| 87037020 | SPECIALISED TRANSPORT VEHICLES SUCH AS AMBULANCES, PRISON VANS AND THE LIKE | 28% | Nil/15%/17%/20%/22% | 01/08/2019 25/01/2018 1/07/2017 | |
| 87037030 | MOTOR CARS | 28% | Nil/15%/17%/20%/22% | 01/08/2019 25/01/2018 1/07/2017 | |
| 87037040 | THREE WHEELED VEHICLE | 28% | Nil/15%/17%/20%/22% | 01/08/2019 25/01/2018 1/07/2017 | |
| 87037090 | OTHER | 28% | Nil/15%/17%/20%/22% | 01/08/2019 25/01/2018 1/07/2017 | |
| 870380 | OTHER VEHICLES, WITH ONLY ELECTRIC MOTOR FOR PROPULSION | 28% | Nil/17%/20%/22% | 01/08/2019 25/01/2018 1/07/2017 | |
| 87038010 | VEHICLES PRINCIPALLY DESIGNED FOR TRANSPORT OF MORE THAN SEVEN PERSONS, INCLUDING DRIVER | 28% | Nil/17%/20%/22% | 01/08/2019 25/01/2018 1/07/2017 | |
| 87038020 | SPECIALISED TRANSPORT VEHICLES SUCH AS AMBULANCES, PRISON VANS AND THE LIKE | 28% | Nil/17%/20%/22% | 01/08/2019 25/01/2018 1/07/2017 | |
| 87038030 | MOTOR CARS | 28% | Nil/17%/20%/22% | 01/08/2019 25/01/2018 1/07/2017 | |
| 87038040 | THREE WHEELED VEHICLE | 28% | Nil/17%/20%/22% | 01/08/2019 25/01/2018 1/07/2017 | |
| 87038090 | OTHER | 28% | Nil/17%/20%/22% | 01/08/2019 25/01/2018 1/07/2017 | |
| 870390 | OTHER | 28% | Nil/17%/20%/22% | 01/08/2019 25/01/2018 1/07/2017 | |
| 87039000 | OTHER | 28% | Nil/17%/20%/22% | 01/08/2019 25/01/2018 1/07/2017 | |
| 87039010 | MOTOR CARS AND OTHER MOTOR VEHICLES PRINCIPALLY DESIGNED FOR THE TRANSPORT OF PERSONS (OTHER THAN THOSE OF HEADING 8702), INCLUDING STATION WAGONS AND RACING CARS OTHERS: ELECTRICALLY OPERATED | 28% | Nil/17%/20%/22% | 01/08/2019 25/01/2018 1/07/2017 | |
| 87039090 | MOTOR CARS AND OTHER MOTOR VEHICLES PRINCIPALLY DESIGNED FOR THE TRANSPORT OF PERSONS (OTHER THAN THOSE OF HEADING 8702), INCLUDING STATION WAGONS AND RACING CARS OTHERS: OTHER | 28% | Nil/17%/20%/22% | 01/08/2019 25/01/2018 1/07/2017 | |
| 8704 | MOTOR VEHICLES FOR THE TRANSPORT OF GOODS | 28% | Nil | 01/08/2019 1/07/2017 | |
| 8704 | Refrigerated Motor Vechile | 18% | | 01/07/2017 | |
| 870410 | DUMPERS DESIGNED FOR OFF-HIGHWAY USE | 28% | Nil | 01/08/2019 1/07/2017 | |
| 87041010 | MOTOR VEHICLES FOR THE TRANSPORT OF GOODS DUMPERS DESIGNED FOR OFF-HIGHWAY USE: :WITH NET WEIGHT (EXCLUDING PAY-LOAD) EXCEEDING 8 TONNES AND MAXIMUM PAY-LOAD CAPACITY NOT LESS THAN 10 TONNES | 28% | Nil | 01/08/2019 1/07/2017 | |
| 87041090 | MOTOR VEHICLES FOR THE TRANSPORT OF GOODS DUMPERS DESIGNED FOR OFF-HIGHWAY USE: OTHER | 28% | Nil | 01/08/2019 1/07/2017 | |
| 870421 | G.V.W. NOT EXCEEDING 5 TONNES | 28% | Nil | 01/08/2019 1/07/2017 | |
| 87042110 | MOTOR VEHICLES FOR THE TRANSPORT OF GOODS OTHER, WITH COMPRESSION-IGNITION INTERNAL COMBUSTION PISTON ENGINE (DIESEL OR SEMI-DIESEL) : G.V.W. NOT EXCEEDING 5 TONNES REFRIGERATED | 28% | Nil | 01/08/2019 1/07/2017 | |
| 87042120 | MOTOR VEHICLES FOR THE TRANSPORT OF GOODS OTHER, WITH COMPRESSION-IGNITION INTERNAL COMBUSTION PISTON ENGINE (DIESEL OR SEMI-DIESEL) : G.V.W. NOT EXCEEDING 5 TONNES THREE-WHEELED MOTOR VEHICLES | 28% | Nil | 01/08/2019 1/07/2017 | |
| 87042190 | MOTOR VEHICLES FOR THE TRANSPORT OF GOODS OTHER, WITH COMPRESSION-IGNITION INTERNAL COMBUSTION PISTON ENGINE (DIESEL OR SEMI-DIESEL) : G.V.W. NOT EXCEEDING 5 TONNES OTHER | 28% | Nil | 01/08/2019 1/07/2017 | |
| 870422 | G.V.W. EXCEEDING 5 TONNES BUT NOT EXCEEDING 20 TONNES | 28% | Nil | 01/08/2019 1/07/2017 | |
| 87042211 | MOTOR VEHICLES FOR THE TRANSPORT OF GOODS OTHER, WITH COMPRESSION-IGNITION INTERNAL COMBUSTION PISTON ENGINE (DIESEL OR SEMI-DIESEL) : G.V.W. EXCEEDING 5 TONNES BUT NOT EXCEEDING 20 TONNES LORRIES AND TRUCKS REFRIGERATED | 28% | Nil | 01/08/2019 1/07/2017 | |
| 87042219 | MOTOR VEHICLES FOR THE TRANSPORT OF GOODS OTHER, WITH COMPRESSION-IGNITION INTERNAL COMBUSTION PISTON ENGINE (DIESEL OR SEMI-DIESEL) : G.V.W. EXCEEDING 5 TONNES BUT NOT EXCEEDING 20 TONNES LORRIES AND TRUCKS OTHER | 28% | Nil | 01/08/2019 1/07/2017 | |
| 87042290 | MOTOR VEHICLES FOR THE TRANSPORT OF GOODS OTHER, WITH COMPRESSION-IGNITION INTERNAL COMBUSTION PISTON ENGINE (DIESEL OR SEMI-DIESEL) : G.V.W. EXCEEDING 5 TONNES BUT NOT EXCEEDING 20 TONNES OTHER | 28% | Nil | 01/08/2019 1/07/2017 | |
| 870423 | G.V.W. EXCEEDING 20 TONNES | 28% | Nil | 01/08/2019 1/07/2017 | |
| 87042311 | MOTOR VEHICLES FOR THE TRANSPORT OF GOODS OTHER, WITH COMPRESSION-IGNITION INTERNAL COMBUSTION PISTON ENGINE (DIESEL OR SEMI-DIESEL) : G.V.W. EXCEEDING 20 TONNES : LORRIES AND TRUCKS: REFRIGERATED | 28% | Nil | 01/08/2019 1/07/2017 | |
| 87042319 | MOTOR VEHICLES FOR THE TRANSPORT OF GOODS OTHER, WITH COMPRESSION-IGNITION INTERNAL COMBUSTION PISTON ENGINE (DIESEL OR SEMI-DIESEL) : G.V.W. EXCEEDING 20 TONNES : LORRIES AND TRUCKS: OTHER | 28% | Nil | 01/08/2019 1/07/2017 | |
| 87042390 | MOTOR VEHICLES FOR THE TRANSPORT OF GOODS OTHER, WITH COMPRESSION-IGNITION INTERNAL COMBUSTION PISTON ENGINE (DIESEL OR SEMI-DIESEL) : G.V.W. EXCEEDING 20 TONNES OTHER | 28% | Nil | 01/08/2019 1/07/2017 | |
| 870431 | G.V.W. NOT EXCEEDING 5 TONNES | 28% | Nil | 01/08/2019 1/07/2017 | |
| 87043110 | MOTOR VEHICLES FOR THE TRANSPORT OF GOODS OTHER, WITH SPARK-IGNITION INTERNAL COMBUSTION PISTON ENGINE : G.V.W. NOT EXCEEDING 5 TONNES : REFRIGERATED | 28% | Nil | 01/08/2019 1/07/2017 | |
| 87043120 | MOTOR VEHICLES FOR THE TRANSPORT OF GOODS OTHER, WITH SPARK-IGNITION INTERNAL COMBUSTION PISTON ENGINE : G.V.W. NOT EXCEEDING 5 TONNES THREE-WHEELED MOTOR VEHICLES | 28% | Nil | 01/08/2019 1/07/2017 | |
| 87043190 | MOTOR VEHICLES FOR THE TRANSPORT OF GOODS OTHER, WITH SPARK-IGNITION INTERNAL COMBUSTION PISTON ENGINE : G.V.W. NOT EXCEEDING 5 TONNES OTHER | 28% | Nil | 01/08/2019 1/07/2017 | |
| 870432 | G.V.W. EXCEEDING 5 TONNES | 28% | Nil | 01/08/2019 1/07/2017 | |
| 87043211 | MOTOR VEHICLES FOR THE TRANSPORT OF GOODS OTHER, WITH SPARK-IGNITION INTERNAL COMBUSTION PISTON ENGINE G.V.W. EXCEEDING 5 TONNES: LORRIES AND TRUCKS REFRIGERATED | 28% | Nil | 01/08/2019 1/07/2017 | |
| 87043219 | MOTOR VEHICLES FOR THE TRANSPORT OF GOODS OTHER, WITH SPARK-IGNITION INTERNAL COMBUSTION PISTON ENGINE G.V.W. EXCEEDING 5 TONNES: LORRIES AND TRUCKS OTHER | 28% | Nil | 01/08/2019 1/07/2017 | |
| 87043290 | MOTOR VEHICLES FOR THE TRANSPORT OF GOODS OTHER, WITH SPARK-IGNITION INTERNAL COMBUSTION PISTON ENGINE G.V.W. EXCEEDING 5 TONNES: OTHER | 28% | Nil | 01/08/2019 1/07/2017 | |
| 870490 | OTHER | 28% | Nil | 01/08/2019 1/07/2017 | |
| 87049011 | MOTOR VEHICLES FOR THE TRANSPORT OF GOODS OTHER : LORRIES AND TRUCKS: REFRIGERATED | 28% | Nil | 01/08/2019 1/07/2017 | |
| 87049012 | MOTOR VEHICLES FOR THE TRANSPORT OF GOODS OTHER : LORRIES AND TRUCKS: ELECTRICALLY OPERATED | 28% | Nil | 01/08/2019 1/07/2017 | |
| 87049019 | MOTOR VEHICLES FOR THE TRANSPORT OF GOODS OTHER : LORRIES AND TRUCKS: OTHER | 28% | Nil | 01/08/2019 1/07/2017 | |
| 87049090 | MOTOR VEHICLES FOR THE TRANSPORT OF GOODS OTHER : LORRIES AND TRUCKS: OTHER OTHER | 28% | Nil | 01/08/2019 1/07/2017 | |
| 8705 | SPECIAL PURPOSE MOTOR VEHICLES, OTHER THAN THOSE PRINCIPALLY DESIGNED FOR THE TRANSPORT OF PERSONS OR GOODS (FOR EXAMPLE, BREAKDOWN LORRIES, CRANE LORRIES, FIRE FIGHTING VEHICLES, CONCRETE-MIXERS LORRIES, SPRAYING LORRIES, MOBILE WORKSHOPS, MOBILE RADIOL | 18% | Nil | 01/08/2019 27/07/2018 27/07/2018 | |
| 87051000 | 8705 SPECIAL PURPOSE MOTOR VEHICLES, OTHER THAN THOSE PRINCIPALLY DESIGNED FOR THE TRANSPORT OF PERSONS OR GOODS (FOR EXAMPLE, BREAKDOWN LORRIES, CRANE LORRIES, FIRE FIGHTING VEHICLES, CONCRETE-MIXERS LORRIES, SPRAYING LORRIES, MOBILE WORKSHOPS, MOBILE RA | 18% | Nil | 01/08/2019 27/07/2018 27/07/2018 | |
| 87052000 | 8705 SPECIAL PURPOSE MOTOR VEHICLES, OTHER THAN THOSE PRINCIPALLY DESIGNED FOR THE TRANSPORT OF PERSONS OR GOODS (FOR EXAMPLE, BREAKDOWN LORRIES, CRANE LORRIES, FIRE FIGHTING VEHICLES, CONCRETE-MIXERS LORRIES, SPRAYING LORRIES, MOBILE WORKSHOPS, MOBILE RA | 18% | Nil | 01/08/2019 27/07/2018 27/07/2018 | |
| 87053000 | 8705 SPECIAL PURPOSE MOTOR VEHICLES, OTHER THAN THOSE PRINCIPALLY DESIGNED FOR THE TRANSPORT OF PERSONS OR GOODS (FOR EXAMPLE, BREAKDOWN LORRIES, CRANE LORRIES, FIRE FIGHTING VEHICLES, CONCRETE-MIXERS LORRIES, SPRAYING LORRIES, MOBILE WORKSHOPS, MOBILE RA | 18% | Nil | 01/08/2019 27/07/2018 27/07/2018 | |
| 87054000 | 8705 SPECIAL PURPOSE MOTOR VEHICLES, OTHER THAN THOSE PRINCIPALLY DESIGNED FOR THE TRANSPORT OF PERSONS OR GOODS (FOR EXAMPLE, BREAKDOWN LORRIES, CRANE LORRIES, FIRE FIGHTING VEHICLES, CONCRETE-MIXERS LORRIES, SPRAYING LORRIES, MOBILE WORKSHOPS, MOBILE RA | 18% | Nil | 01/08/2019 27/07/2018 27/07/2018 | |
| 87059000 | 8705 SPECIAL PURPOSE MOTOR VEHICLES, OTHER THAN THOSE PRINCIPALLY DESIGNED FOR THE TRANSPORT OF PERSONS OR GOODS (FOR EXAMPLE, BREAKDOWN LORRIES, CRANE LORRIES, FIRE FIGHTING VEHICLES, CONCRETE-MIXERS LORRIES, SPRAYING LORRIES, MOBILE WORKSHOPS, MOBILE RA | 18% | Nil | 01/08/2019 27/07/2018 27/07/2018 | |
| 8706 | CHASSIS FITTED WITH ENGINES, FOR THE MOTOR VEHICLES OF HEADINGS 8701 TO 8705 | 28% | Nil | 01/08/2019 1/07/2017 | |
| 870600 | CHASSIS FITTED WITH ENGINES, FOR THE MOTOR VEHICLES OF HEADINGS 8701 TO 8705 | 28% | Nil | 01/08/2019 1/07/2017 | |
| 87060011 | 8706 CHASSIS FITTED WITH ENGINES, FOR THE MOTOR VEHICLES OF HEADINGS 8701 TO 8705 CHASSIS FITTED WITH ENGINES, FOR THE MOTOR VEHICLES OF HEADINGS 8701 TO 8705: ? FOR THE TRACTORS OF HEADING 8701 : OF ENGINE CAPACITY NOT EXCEEDING 1,800 CC | 28% | Nil | 01/08/2019 1/07/2017 | |
| 87060019 | 8706 CHASSIS FITTED WITH ENGINES, FOR THE MOTOR VEHICLES OF HEADINGS 8701 TO 8705 CHASSIS FITTED WITH ENGINES, FOR THE MOTOR VEHICLES OF HEADINGS 8701 TO 8705: ? FOR THE TRACTORS OF HEADING 8701 : OTHER | 28% | Nil | 01/08/2019 1/07/2017 | |
| 87060021 | 8706 CHASSIS FITTED WITH ENGINES, FOR THE MOTOR VEHICLES OF HEADINGS 8701 TO 8705 FOR THE VEHICLES OF HEADING 8702 FOR TRANSPORT OF NOT MORE THAN THIRTEEN PERSONS, INCLUDING THE DRIVER | 28% | Nil | 01/08/2019 1/07/2017 | |
| 87060029 | 8706 CHASSIS FITTED WITH ENGINES, FOR THE MOTOR VEHICLES OF HEADINGS 8701 TO 8705 FOR THE VEHICLES OF HEADING 8702 OTHER | 28% | Nil | 01/08/2019 1/07/2017 | |
| 87060031 | 8706 CHASSIS FITTED WITH ENGINES, FOR THE MOTOR VEHICLES OF HEADINGS 8701 TO 8705 FOR THE MOTOR VEHICLES OF HEADING 8703 FOR THREE-WHEELED VEHICLES | 28% | Nil | 01/08/2019 1/07/2017 | |
| 87060039 | 8706 CHASSIS FITTED WITH ENGINES, FOR THE MOTOR VEHICLES OF HEADINGS 8701 TO 8705 FOR THE MOTOR VEHICLES OF HEADING 8703 OTHER | 28% | Nil | 01/08/2019 1/07/2017 | |
| 87060041 | 8706 CHASSIS FITTED WITH ENGINES, FOR THE MOTOR VEHICLES OF HEADINGS 8701 TO 8705 FOR THE MOTOR VEHICLES OF HEADING 8704: FOR THREE-WHEELED MOTOR VEHICLE | 28% | Nil | 01/08/2019 1/07/2017 | |
| 87060042 | 8706 CHASSIS FITTED WITH ENGINES, FOR THE MOTOR VEHICLES OF HEADINGS 8701 TO 8705 FOR THE MOTOR VEHICLES OF HEADING 8704: FOR VEHICLES, OTHER THAN PETROL DRIVEN | 28% | Nil | 01/08/2019 1/07/2017 | |
| 87060043 | 8706 CHASSIS FITTED WITH ENGINES, FOR THE MOTOR VEHICLES OF HEADINGS 8701 TO 8705 FOR THE MOTOR VEHICLES OF HEADING 8704: FOR DUMPERS COVERED IN THE HEADING 8704 | 28% | Nil | 01/08/2019 1/07/2017 | |
| 87060049 | 8706 CHASSIS FITTED WITH ENGINES, FOR THE MOTOR VEHICLES OF HEADINGS 8701 TO 8705 FOR THE MOTOR VEHICLES OF HEADING 8704: OTHER | 28% | Nil | 01/08/2019 1/07/2017 | |
| 87060050 | 8706 CHASSIS FITTED WITH ENGINES, FOR THE MOTOR VEHICLES OF HEADINGS 8701 TO 8705 FOR THE MOTOR VEHICLES OF HEADING 8705 | 28% | Nil | 01/08/2019 1/07/2017 | |
| 8707 | BODIES (INCLUDING CABS), FOR THE MOTOR VEHICLES OF HEADINGS 8701 TO 8705 | 28% | Nil | 01/08/2019 1/07/2017 | |
| 87071000 | BODIES (INCLUDING CABS), FOR THE MOTOR VEHICLES OF HEADINGS 8701 TO 8705 FOR THE VEHICLES OF HEADING 8703 | 28% | Nil | 01/08/2019 1/07/2017 | |
| 87079000 | BODIES (INCLUDING CABS), FOR THE MOTOR VEHICLES OF HEADINGS 8701 TO 8705 OTHER | 28% | Nil | 01/08/2019 1/07/2017 | |
| 8708 | Following parts of tractors namely: a. Rear Tractor wheel rim, b. tractor centre housing, c. tractor housing transmission, d. tractor support front axle | 18% | Nil | 01/08/2019 1/07/2017 | |
| 8708 | PARTS AND ACCESSORIES OF THE MOTOR VEHICLES OF HEADINGS 8701 TO 8705 | 28% | Nil | 01/08/2019 1/07/2017 | |
| 870810 | BUMPERS AND PARTS THEREOF | 28% | Nil | 01/08/2019 1/07/2017 | |
| 87081010 | PARTS AND ACCESSORIES OF THE MOTOR VEHICLES OF HEADINGS 8701 TO 8705 BUMPERS AND PARTS THEREOF FOR TRACTORS | 18% | Nil | 01/08/2019 18/08/2017 | |
| 87081090 | PARTS AND ACCESSORIES OF THE MOTOR VEHICLES OF HEADINGS 8701 TO 8705 BUMPERS AND PARTS THEREOF OTHER | 28% | Nil | 01/08/2019 1/07/2017 | |
| 87082100 | PARTS AND ACCESSORIES OF THE MOTOR VEHICLES OF HEADINGS 8701 TO 8705 OTHER PARTS AND ACCESSORIES OF BODIES (INCLUDING CABS) : SAFETY SEAT BELTS | 28% | Nil | 01/08/2019 1/07/2017 | |
| 87082900 | PARTS AND ACCESSORIES OF THE MOTOR VEHICLES OF HEADINGS 8701 TO 8705 – OTHER PARTS AND ACCESSORIES OF BODIES (INCLUDING CABS) — OTHER | 28% | Nil | 01/08/2019 1/07/2017 | |
| 87083000 | PARTS AND ACCESSORIES OF THE MOTOR VEHICLES OF HEADINGS 8701 TO 8705 – BRAKES AND SERVO-BRAKES ; PARTS THEREOF | 18% | Nil | 01/08/2019 18/08/2017 | |
| 87083100 | PARTS AND ACCESSORIES OF THE MOTOR VEHICLES OF HEADINGS 8701 TO 8705 BRAKES AND SERVO-BRAKES AND PARTS THEREOF MOUNTED BRAKE LININGS | 28% | Nil | 01/08/2019 1/07/2017 | |
| 87083900 | PARTS AND ACCESSORIES OF THE MOTOR VEHICLES OF HEADINGS 8701 TO 8705 BRAKES AND SERVO-BRAKES AND PARTS THEREOF OTHER | 28% | Nil | 01/08/2019 1/07/2017 | |
| 87084000 | PARTS AND ACCESSORIES OF THE MOTOR VEHICLES OF HEADINGS 8701 TO 8705 – GEAR BOXES AND PARTS THEREOF | 18% | Nil | 01/08/2019 18/08/2017 | |
| 87085000 | PARTS AND ACCESSORIES OF THE MOTOR VEHICLES OF HEADINGS 8701 TO 8705 – DRIVE-AXLES WITH DIFFERENTIAL, WHETHER OR NOT PROVIDED WITH OTHER TRANSMISSION COMPONENTS, AND NON-DRIVING AXLES, PARTS THEREOF | 18% | Nil | 01/08/2019 18/08/2017 | |
| 87086000 | PARTS AND ACCESSORIES OF THE MOTOR VEHICLES OF HEADINGS 8701 TO 8705 BRAKES AND SERVO-BRAKES AND PARTS THEREOF NON-DRIVING AXLES AND PARTS THEREOF | 28% | Nil | 01/08/2019 1/07/2017 | |
| 87087000 | PARTS AND ACCESSORIES OF THE MOTOR VEHICLES OF HEADINGS 8701 TO 8705 – ROAD WHEELS AND PARTS AND ACCESSORIES THEREOF | 18% | Nil | 01/08/2019 18/08/2017 | |
| 87088000 | PARTS AND ACCESSORIES OF THE MOTOR VEHICLES OF HEADINGS 8701 TO 8705 – SUSPENSION SYSTEMS AND PARTS THEREOF (INCLUDING SHOCK ABSORBERS) | 28% | Nil | 01/08/2019 1/07/2017 | |
| 87089100 | PARTS AND ACCESSORIES OF THE MOTOR VEHICLES OF HEADINGS 8701 TO 8705 – OTHER PARTS AND ACCESSORIES — RADIATORS AND PARTS THEREOF | 18% | Nil | 01/08/2019 18/08/2017 | |
| 87089200 | PARTS AND ACCESSORIES OF THE MOTOR VEHICLES OF HEADINGS 8701 TO 8705 – OTHER PARTS AND ACCESSORIES — SILENCERS (MUFFLERS) AND EXHAUST PIPES; PARTS THEREOF | 18% | Nil | 01/08/2019 18/08/2017 | |
| 87089300 | PARTS AND ACCESSORIES OF THE MOTOR VEHICLES OF HEADINGS 8701 TO 8705 – OTHER PARTS AND ACCESSORIES — CLUTCHES AND PARTS THEREOF | 18% | Nil | 01/08/2019 18/08/2017 | |
| 87089400 | PARTS AND ACCESSORIES OF THE MOTOR VEHICLES OF HEADINGS 8701 TO 8705 – OTHER PARTS AND ACCESSORIES — STEERING WHEELS, STEERING COLUMNS AND STEERING BOXES, PARTS THEREOF | 18% | Nil | 01/08/2019 18/08/2017 | |
| 87089500 | PARTS AND ACCESSORIES OF THE MOTOR VEHICLES OF HEADINGS 8701 TO 8705 – OTHER PARTS AND ACCESSORIES — SAFETY AIRBAGS WITH INFLATER SYSTEM; PARTS THEREOF | 28% | Nil | 01/08/2019 1/07/2017 | |
| 87089900 | PARTS AND ACCESSORIES OF THE MOTOR VEHICLES OF HEADINGS 8701 TO 8705 – OTHER PARTS AND ACCESSORIES — OTHER | 18% | Nil | 01/08/2019 18/08/2017 | |
| 8709 | WORKS TRUCKS, SELF-PROPELLED, NOT FITTED WITH LIFTING OR HANDLING EQUIPMENT, OF THE TYPE USED IN FACTORIES, WAREHOUSES, DOCK AREAS OR AIRPORTS FOR SHORT DISTANCE TRANSPORT OF GOODS; TRACTORS OF THE TYPE USED ON RAILWAY STATION PLATFORMS; PARTS OF THE FORE | 18% | Nil | 01/08/2019 27/07/2018 27/07/2018 | |
| 87091100 | WORKS TRUCKS, SELF-PROPELLED, NOT FITTED WITH LIFTING OR HANDLING EQUIPMENT, OF THE TYPE USED IN FACTORIES, WAREHOUSES, DOCK AREAS OR AIRPORTS FOR SHORT DISTANCE TRANSPORT OF GOODS; TRACTORS OF THE TYPE USED ON RAILWAY STATION PLATFORMS; PARTS OF THE FORE | 18% | Nil | 01/08/2019 27/07/2018 27/07/2018 | |
| 87091900 | WORKS TRUCKS, SELF-PROPELLED, NOT FITTED WITH LIFTING OR HANDLING EQUIPMENT, OF THE TYPE USED IN FACTORIES, WAREHOUSES, DOCK AREAS OR AIRPORTS FOR SHORT DISTANCE TRANSPORT OF GOODS; TRACTORS OF THE TYPE USED ON RAILWAY STATION PLATFORMS; PARTS OF THE FORE | 18% | Nil | 01/08/2019 27/07/2018 27/07/2018 | |
| 87099000 | WORKS TRUCKS, SELF-PROPELLED, NOT FITTED WITH LIFTING OR HANDLING EQUIPMENT, OF THE TYPE USED IN FACTORIES, WAREHOUSES, DOCK AREAS OR AIRPORTS FOR SHORT DISTANCE TRANSPORT OF GOODS; TRACTORS OF THE TYPE USED ON RAILWAY STATION PLATFORMS; PARTS OF THE FORE | 18% | Nil | 01/08/2019 27/07/2018 27/07/2018 | |
| 8710 | TANKS AND OTHER ARMOURED FIGHTING VEHICLES, MOTORISED, WHETHER OR NOT FITTED WITH WEAPONS, AND PARTS OF SUCH VEHICLES | 12% | Nil | 01/08/2019 15/11/2017 | |
| 87100000 | TANKS AND OTHER ARMOURED FIGHTING VEHICLES, MOTORISED, WHETHER OR NOT FITTED WITH WEAPONS, AND PARTS OF SUCH VEHICLES | 12% | Nil | 01/08/2019 | |
| 8711 | MOTORCYCLES (INCLUDING MOPEDS) AND CYCLES FITTED WITH AN AUXILIARY MOTOR, WITH OR WITHOUT SIDE-CARS; | 28% | Nil/3% | 01/08/2019 1/07/2017 | |
| 871110 | WITH RECIPROCATING INTERNAL COMBUSTION PISTON ENGINE OF A CYLINDER CAPACITY NOT EXCEEDING 50 CC | 28% | Nil/3% | 01/08/2019 1/07/2017 | |
| 87111010 | MOTORCYCLES (INCLUDING MOPEDS) AND CYCLES FITTED WITH AN AUXILIARY MOTOR, WITH OR WITHOUT SIDE-CARS; WITH RECIPROCATING INTERNAL COMBUSTION PISTON ENGINE OF A CYLINDER CAPACITY NOT EXCEEDING 50 CC: MOPEDS | 28% | Nil/3% | 01/08/2019 1/07/2017 | |
| 87111020 | MOTORCYCLES (INCLUDING MOPEDS) AND CYCLES FITTED WITH AN AUXILIARY MOTOR, WITH OR WITHOUT SIDE-CARS; WITH RECIPROCATING INTERNAL COMBUSTION PISTON ENGINE OF A CYLINDER CAPACITY NOT EXCEEDING 50 CC MOTORISED CYCLES | 28% | Nil/3% | 01/08/2019 1/07/2017 | |
| 87111090 | MOTORCYCLES (INCLUDING MOPEDS) AND CYCLES FITTED WITH AN AUXILIARY MOTOR, WITH OR WITHOUT SIDE-CARS; WITH RECIPROCATING INTERNAL COMBUSTION PISTON ENGINE OF A CYLINDER CAPACITY NOT EXCEEDING 50 CC OTHER | 28% | Nil/3% | 01/08/2019 1/07/2017 | |
| 871120 | WITH RECIPROCATING INTERNAL COMBUSTION PISTON ENGINE OF A CYLINDER CAPACITY EXCEEDING 50 CC BUT NOT EXCEEDING 250 CC | 28% | Nil/3% | 01/08/2019 1/07/2017 | |
| 87112011 | MOTORCYCLES (INCLUDING MOPEDS) AND CYCLES FITTED WITH AN AUXILIARY MOTOR, WITH OR WITHOUT SIDE-CARS; WITH RECIPROCATING INTERNAL COMBUSTION PISTON ENGINE OF A CYLINDER CAPACITY EXCEEDING 50 CC BUT NOT EXCEEDING 250 CC : SCOOTERS : OF CYLINDER CAPACITY NOT | 28% | Nil/3% | 01/08/2019 1/07/2017 | |
| 87112019 | MOTORCYCLES (INCLUDING MOPEDS) AND CYCLES FITTED WITH AN AUXILIARY MOTOR, WITH OR WITHOUT SIDE-CARS; WITH RECIPROCATING INTERNAL COMBUSTION PISTON ENGINE OF A CYLINDER CAPACITY EXCEEDING 50 CC BUT NOT EXCEEDING 250 CC : SCOOTERS : OTHER | 28% | Nil/3% | 01/08/2019 1/07/2017 | |
| 87112021 | MOTORCYCLES (INCLUDING MOPEDS) AND CYCLES FITTED WITH AN AUXILIARY MOTOR, WITH OR WITHOUT SIDE-CARS; WITH RECIPROCATING INTERNAL COMBUSTION PISTON ENGINE OF A CYLINDER CAPACITY EXCEEDING 50 CC BUT NOT EXCEEDING 250 CC : MOTOR CYCLES OF CYLINDER CAPACITY N | 28% | Nil/3% | 01/08/2019 1/07/2017 | |
| 87112029 | MOTORCYCLES (INCLUDING MOPEDS) AND CYCLES FITTED WITH AN AUXILIARY MOTOR, WITH OR WITHOUT SIDE-CARS; WITH RECIPROCATING INTERNAL COMBUSTION PISTON ENGINE OF A CYLINDER CAPACITY EXCEEDING 50 CC BUT NOT EXCEEDING 250 CC : MOTOR CYCLES OTHER | 28% | Nil/3% | 01/08/2019 1/07/2017 | |
| 87112031 | MOTORCYCLES (INCLUDING MOPEDS) AND CYCLES FITTED WITH AN AUXILIARY MOTOR, WITH OR WITHOUT SIDE-CARS; WITH RECIPROCATING INTERNAL COMBUSTION PISTON ENGINE OF A CYLINDER CAPACITY EXCEEDING 50 CC BUT NOT EXCEEDING 250 CC : MOPEDS : OF CYLINDER CAPACITY NOT E | 28% | Nil/3% | 01/08/2019 1/07/2017 | |
| 87112039 | MOTORCYCLES (INCLUDING MOPEDS) AND CYCLES FITTED WITH AN AUXILIARY MOTOR, WITH OR WITHOUT SIDE-CARS; WITH RECIPROCATING INTERNAL COMBUSTION PISTON ENGINE OF A CYLINDER CAPACITY EXCEEDING 50 CC BUT NOT EXCEEDING 250 CC : MOPEDS : OTHER | 28% | Nil/3% | 01/08/2019 1/07/2017 | |
| 87112091 | MOTORCYCLES (INCLUDING MOPEDS) AND CYCLES FITTED WITH AN AUXILIARY MOTOR, WITH OR WITHOUT SIDE-CARS; WITH RECIPROCATING INTERNAL COMBUSTION PISTON ENGINE OF A CYLINDER CAPACITY EXCEEDING 50 CC BUT NOT EXCEEDING 250 CC : OTHER : OF CYLINDER CAPACITY NOT EX | 28% | Nil/3% | 01/08/2019 1/07/2017 | |
| 87112099 | MOTORCYCLES (INCLUDING MOPEDS) AND CYCLES FITTED WITH AN AUXILIARY MOTOR, WITH OR WITHOUT SIDE-CARS; WITH RECIPROCATING INTERNAL COMBUSTION PISTON ENGINE OF A CYLINDER CAPACITY EXCEEDING 50 CC BUT NOT EXCEEDING 250 CC : OTHER : OTHER | 28% | Nil/3% | 01/08/2019 1/07/2017 | |
| 871130 | WITH RECIPROCATING INTERNAL COMBUSTION PISTON ENGINE OF A CYLINDER CAPACITY EXCEEDING 250 CC BUT NOT EXCEEDING 500 CC | 28% | Nil/3% | 01/08/2019 1/07/2017 | |
| 87113010 | MOTORCYCLES (INCLUDING MOPEDS) AND CYCLES FITTED WITH AN AUXILIARY MOTOR, WITH OR WITHOUT SIDE-CARS; WITH RECIPROCATING INTERNAL COMBUSTION PISTON ENGINE OF A CYLINDER CAPACITY EXCEEDING 250 CC BUT NOT EXCEEDING 500 CC : SCOOTERS | 28% | Nil/3% | 01/08/2019 1/07/2017 | |
| 87113020 | MOTORCYCLES (INCLUDING MOPEDS) AND CYCLES FITTED WITH AN AUXILIARY MOTOR, WITH OR WITHOUT SIDE-CARS; WITH RECIPROCATING INTERNAL COMBUSTION PISTON ENGINE OF A CYLINDER CAPACITY EXCEEDING 250 CC BUT NOT EXCEEDING 500 CC : MOTOR-CYCLES | 28% | Nil/3% | 01/08/2019 1/07/2017 | |
| 87113090 | MOTORCYCLES (INCLUDING MOPEDS) AND CYCLES FITTED WITH AN AUXILIARY MOTOR, WITH OR WITHOUT SIDE-CARS; WITH RECIPROCATING INTERNAL COMBUSTION PISTON ENGINE OF A CYLINDER CAPACITY EXCEEDING 250 CC BUT NOT EXCEEDING 500 CC : OTHER | 28% | Nil/3% | 01/08/2019 1/07/2017 | |
| 871140 | WITH RECIPROCATING INTERNAL COMBUSTION PISTON ENGINE OF A CYLINDER CAPACITY EXCEEDING 500 CC BUT NOT EXCEEDING 800 CC | 28% | Nil/3% | 01/08/2019 1/07/2017 | |
| 87114010 | MOTORCYCLES (INCLUDING MOPEDS) AND CYCLES FITTED WITH AN AUXILIARY MOTOR, WITH OR WITHOUT SIDE-CARS; WITH RECIPROCATING INTERNAL COMBUSTION PISTON ENGINE OF A CYLINDER CAPACITY EXCEEDING 500 CC BUT NOT EXCEEDING 800 CC : MOTOR-CYCLES | 28% | Nil/3% | 01/08/2019 1/07/2017 | |
| 87114090 | MOTORCYCLES (INCLUDING MOPEDS) AND CYCLES FITTED WITH AN AUXILIARY MOTOR, WITH OR WITHOUT SIDE-CARS; WITH RECIPROCATING INTERNAL COMBUSTION PISTON ENGINE OF A CYLINDER CAPACITY EXCEEDING 500 CC BUT NOT EXCEEDING 800 CC : OTHER | 28% | Nil/3% | 01/08/2019 1/07/2017 | |
| 87115000 | MOTORCYCLES (INCLUDING MOPEDS) AND CYCLES FITTED WITH AN AUXILIARY MOTOR, WITH OR WITHOUT SIDE-CARS; WITH RECIPROCATING INTERNAL COMBUSTION PISTON ENGINE OF A CYLINDER CAPACITY EXCEEDING 800 CC | 28% | Nil/3% | 01/08/2019 1/07/2017 | |
| 871160 | WITH ELECTRIC MOTOR FOR PROPULSION | 28% | Nil/3% | 01/08/2019 1/07/2017 | |
| 87116010 | MOTOR CYCLES | 28% | Nil/3% | 01/08/2019 1/07/2017 | |
| 87116020 | SCOOTERS | 28% | Nil/3% | 01/08/2019 1/07/2017 | |
| 87116030 | MOPEDS | 28% | Nil/3% | 01/08/2019 1/07/2017 | |
| 87116090 | OTHERS | 28% | Nil/3% | 01/08/2019 1/07/2017 | |
| 871190 | OTHER | 28% | Nil/3% | 01/08/2019 1/07/2017 | |
| 87119010 | MOTORCYCLES (INCLUDING MOPEDS) AND CYCLES FITTED WITH AN AUXILIARY MOTOR, WITH OR WITHOUT SIDE-CARS; OTHER : SIDE-CARS | 28% | Nil/3% | 01/08/2019 1/07/2017 | |
| 87119090 | OTHER | 28% | Nil/3% | 01/08/2019 1/07/2017 | |
| 87119091 | MOTORCYCLES (INCLUDING MOPEDS) AND CYCLES FITTED WITH AN AUXILIARY MOTOR, WITH OR WITHOUT SIDE-CARS; OTHER : OTHER : ELECTRICALLY OPERATED | 28% | Nil/3% | 01/08/2019 1/07/2017 | |
| 87119099 | MOTORCYCLES (INCLUDING MOPEDS) AND CYCLES FITTED WITH AN AUXILIARY MOTOR, WITH OR WITHOUT SIDE-CARS; OTHER : OTHER : OTHER | 28% | Nil/3% | 01/08/2019 1/07/2017 | |
| 8712 | BICYCLES AND OTHER CYCLES (INCLUDING DELIVERY TRICYCLES), NOT MOTORISED | 12% | Nil | 01/08/2019 1/07/2017 | |
| 871200 | BICYCLES AND OTHER CYCLES (INCLUDING DELIVERY TRICYCLES), NOT MOTORISED | 12% | Nil | 01/08/2019 1/07/2017 | |
| 87120010 | BICYCLES AND OTHER CYCLES (INCLUDING DELIVERY TRICYCLES), NOT MOTORISED BICYCLES AND OTHER CYCLES (INCLUDING DELIVERY TRICYCLES), NOT MOTORISED BICYCLES | 12% | Nil | 01/08/2019 1/07/2017 | |
| 87120090 | BICYCLES AND OTHER CYCLES (INCLUDING DELIVERY TRICYCLES), NOT MOTORISED BICYCLES AND OTHER CYCLES (INCLUDING DELIVERY TRICYCLES), NOT MOTORIZED OTHER | 12% | Nil | 01/08/2019 1/07/2017 | |
| 8713 | – | 5% | Nil | 01/07/2017 | |
| 871310 | NOT MECHANICALLY PROPELLED | 5% | Nil | 01/07/2017 | |
| 87131010 | CARRIAGES FOR DISABLED PERSONS, WHETHER OR NOT MOTORISED OR OTHERWISE MECHANICALLY PROPELLED NOT MECHANICALLY PROPELLED WHEEL CHAIRS FOR INVALID | 5% | Nil | 01/07/2017 | |
| 87131090 | CARRIAGES FOR DISABLED PERSONS, WHETHER OR NOT MOTORISED OR OTHERWISE MECHANICALLY PROPELLED NOT MECHANICALLY PROPELLED OTHER | 5% | Nil | 01/07/2017 | |
| 871390 | OTHER | 5% | Nil | 01/07/2017 | |
| 87139010 | CARRIAGES FOR DISABLED PERSONS, WHETHER OR NOT MOTORISED OR OTHERWISE MECHANICALLY PROPELLED OTHER WHEEL CHAIRS FOR INVALID | 5% | Nil | 01/07/2017 | |
| 87139090 | CARRIAGES FOR DISABLED PERSONS, WHETHER OR NOT MOTORISED OR OTHERWISE MECHANICALLY PROPELLED OTHER OTHER | 5% | Nil | 01/07/2017 | |
| 8714 | PARTS AND ACCESSORIES OF VEHICLES OF HEADINGS 8711 TO 8713 | 28% | Nil | 01/08/2019 1/07/2017 | |
| 8714 | Parts and accessories of bicycles and other cycles (including delivery tricycles), not motorised, of 8712 | 12% | | 01/07/2017 | |
| 871410 | OF MOTORCYCLES (INCLUDING MOPEDS) | 28% | Nil | 01/08/2019 1/07/2017 | |
| 87141010 | SADDLES | 28% | Nil | 01/08/2019 1/07/2017 | |
| 87141090 | OTHER | 28% | Nil | 01/08/2019 1/07/2017 | |
| 871420 | OF CARRIAGES FOR DISABLED PERSONS | 5% | Nil | 01/08/2019 1/01/2019 1/07/2017 | |
| 87142010 | PARTS AND ACCESSORIES OF VEHICLES OF HEADINGS 8711TO 8713 OF CARRIAGES FOR DISABLED PERSONS MECHANICALLY PROPELLED | 28% | Nil | 01/08/2019 1/07/2017 | |
| 87142020 | PARTS AND ACCESSORIES OF VEHICLES OF HEADINGS 8711TO 8713 OF CARRIAGES FOR DISABLED PERSONS NON-MECHANICALLY PROPELLED | 28% | Nil | 01/08/2019 1/07/2017 | |
| 87142090 | PARTS AND ACCESSORIES OF VEHICLES OF HEADINGS 8711TO 8713 OF CARRIAGES FOR DISABLED PERSONS OTHER | 28% | Nil | 01/08/2019 1/07/2017 | |
| 87149100 | PARTS AND ACCESSORIES OF VEHICLES OF HEADINGS 8711TO 8713 OTHER : FRAMES AND FORKS, AND PARTS THEREOF | 28% | Nil | 01/08/2019 1/07/2017 | |
| 871492 | WHEEL RIMS AND SPOKES | 28% | Nil | 01/08/2019 1/07/2017 | |
| 87149210 | PARTS AND ACCESSORIES OF VEHICLES OF HEADINGS 8711TO 8713 WHEEL RIMS AND SPOKES : BICYCLE RIMS | 28% | Nil | 01/08/2019 1/07/2017 | |
| 87149220 | PARTS AND ACCESSORIES OF VEHICLES OF HEADINGS 8711TO 8713 WHEEL RIMS AND SPOKES BICYCLE SPOKES | 28% | Nil | 01/08/2019 1/07/2017 | |
| 87149290 | PARTS AND ACCESSORIES OF VEHICLES OF HEADINGS 8711TO 8713 WHEEL RIMS AND SPOKES OTHER | 28% | Nil | 01/08/2019 1/07/2017 | |
| 871493 | HUBS, OTHER THAN COASTER BRAKING HUBS AND HUB BRAKES, AND FREE-WHEEL SPROCKET-WHEELS | 28% | Nil | 01/08/2019 1/07/2017 | |
| 87149310 | PARTS AND ACCESSORIES OF VEHICLES OF HEADINGS 8711TO 8713 HUBS, OTHER THAN COASTER BRAKING HUBS AND HUB BRAKES, AND FREE-WHEEL SPROCKET-WHEELS : BICYCLE HUBS | 28% | Nil | 01/08/2019 1/07/2017 | |
| 87149320 | PARTS AND ACCESSORIES OF VEHICLES OF HEADINGS 8711TO 8713 HUBS, OTHER THAN COASTER BRAKING HUBS AND HUB BRAKES, AND FREE-WHEEL SPROCKET-WHEELS : BICYCLE FREE-WHEELS | 28% | Nil | 01/08/2019 1/07/2017 | |
| 87149390 | PARTS AND ACCESSORIES OF VEHICLES OF HEADINGS 8711TO 8713 HUBS, OTHER THAN COASTER BRAKING HUBS AND HUB BRAKES, AND FREE-WHEEL SPROCKET-WHEELS : OTHER | 28% | Nil | 01/08/2019 1/07/2017 | |
| 87149400 | PARTS AND ACCESSORIES OF VEHICLES OF HEADINGS 8711TO 8713 BRAKES, INCLUDING COASTER BRAKING HUBS AND HUB BRAKES, AND PARTS THEREOF | 28% | Nil | 01/08/2019 1/07/2017 | |
| 871495 | SADDLES | 28% | Nil | 01/08/2019 1/07/2017 | |
| 87149510 | PARTS AND ACCESSORIES OF VEHICLES OF HEADINGS 8711TO 8713 SADDLES : BICYCLE SADDLES | 28% | Nil | 01/08/2019 1/07/2017 | |
| 87149590 | PARTS AND ACCESSORIES OF VEHICLES OF HEADINGS 8711TO 8713 SADDLES OTHER | 28% | Nil | 01/08/2019 1/07/2017 | |
| 87149600 | PARTS AND ACCESSORIES OF VEHICLES OF HEADINGS 8711TO 8713 PEDALS AND CRANK-GEAR, AND PARTS THEREOF | 28% | Nil | 01/08/2019 1/07/2017 | |
| 871499 | OTHER | 28% | Nil | 01/08/2019 1/07/2017 | |
| 87149910 | PARTS AND ACCESSORIES OF VEHICLES OF HEADINGS 8711TO 8713 OTHER : BICYCLE CHAINS | 28% | Nil | 01/08/2019 1/07/2017 | |
| 87149920 | PARTS AND ACCESSORIES OF VEHICLES OF HEADINGS 8711TO 8713 OTHER BICYCLE WHEELS | 28% | Nil | 01/08/2019 1/07/2017 | |
| 87149990 | PARTS AND ACCESSORIES OF VEHICLES OF HEADINGS 8711TO 8713 OTHER OTHER | 28% | Nil | 01/08/2019 1/07/2017 | |
| 8715 | BABY CARRIAGES AND PARTS THEREOF | 18% | Nil | 01/08/2019 1/07/2017 | |
| 871500 | BABY CARRIAGES AND PARTS THEREOF | 18% | Nil | 01/08/2019 1/07/2017 | |
| 87150010 | BABY CARRIAGES AND PARTS THEREOF BABY CARRIAGES AND PARTS THEREOF: BABY CARRIAGES | 18% | Nil | 01/08/2019 1/07/2017 | |
| 87150020 | BABY CARRIAGES AND PARTS THEREOF BABY CARRIAGES AND PARTS THEREOF PARTS | 18% | Nil | 01/08/2019 1/07/2017 | |
| 8716 | TRAILERS AND SEMI-TRAILERS; OTHER VEHICLES, NOT MECHANICALLY PROPELLED; PARTS THEREOF | 18% | Nil | 01/08/2019 27/07/2018 27/07/2018 | |
| 87161000 | TRAILERS AND SEMI-TRAILERS; OTHER VEHICLES, NOT MECHANICALLY PROPELLED; PARTS THEREOF TRAILERS AND SEMI-TRAILERS OF THE CARAVAN TYPE, FOR HOUSING OR CAMPING | 18% | Nil | 01/08/2019 27/07/2018 27/07/2018 | |
| 87162000 | TRAILERS AND SEMI-TRAILERS; OTHER VEHICLES, NOT MECHANICALLY PROPELLED; PARTS THEREOF SELF-LOADING OR SELF-UNLOADING TRAILERS AND SEMI-TRAILERS FOR AGRICULTURAL PURPOSES | 12% | Nil | 01/08/2019 27/07/2018 27/07/2018 | |
| 87163100 | TRAILERS AND SEMI-TRAILERS; OTHER VEHICLES, NOT MECHANICALLY PROPELLED; PARTS THEREOF OTHER TRAILERS AND SEMI-TRAILERS FOR THE TRANSPORT OF GOODS : TANKER TRAILERS AND TANKER SEMI-TRAILERS | 18% | Nil | 01/08/2019 27/07/2018 27/07/2018 | |
| 87163900 | TRAILERS AND SEMI-TRAILERS; OTHER VEHICLES, NOT MECHANICALLY PROPELLED; PARTS THEREOF OTHER TRAILERS AND SEMI-TRAILERS FOR THE TRANSPORT OF GOODS : OTHER | 18% | Nil | 01/08/2019 27/07/2018 27/07/2018 | |
| 87164000 | TRAILERS AND SEMI-TRAILERS; OTHER VEHICLES, NOT MECHANICALLY PROPELLED; PARTS THEREOF OTHER TRAILERS AND SEMI-TRAILERS FOR THE TRANSPORT OF GOODS : OTHER TRAILERS AND SEMI-TRAILERS | 18% | Nil | 01/08/2019 27/07/2018 27/07/2018 | |
| 871680 | OTHER VEHICLES | 12% | Nil | 01/08/2019 27/07/2018 27/07/2018 | |
| 87168010 | TRAILERS AND SEMI-TRAILERS; OTHER VEHICLES, NOT MECHANICALLY PROPELLED; PARTS THEREOF OTHER VEHICLES HAND PROPELLED VEHICLES (E.G. HAND CARTS, RICKSHAWS AND THE LIKE) | 18% | Nil | 01/08/2019 27/07/2018 27/07/2018 | |
| 87168020 | TRAILERS AND SEMI-TRAILERS; OTHER VEHICLES, NOT MECHANICALLY PROPELLED; PARTS THEREOF OTHER VEHICLES ANIMAL DRAWN VEHICLES | 18% | Nil | 01/08/2019 27/07/2018 27/07/2018 | |
| 87168090 | TRAILERS AND SEMI-TRAILERS; OTHER VEHICLES, NOT MECHANICALLY PROPELLED; PARTS THEREOF OTHER VEHICLES OTHER | 18% | Nil | 01/08/2019 27/07/2018 27/07/2018 | |
| 871690 | PARTS | 18% | Nil | 01/08/2019 27/07/2018 27/07/2018 | |
| 87169010 | TRAILERS AND SEMI-TRAILERS; OTHER VEHICLES, NOT MECHANICALLY PROPELLED; PARTS THEREOF PARTS : PARTS AND ACCESSORIES OF TRAILERS | 18% | Nil | 01/08/2019 27/07/2018 27/07/2018 | |
| 87169090 | TRAILERS AND SEMI-TRAILERS; OTHER VEHICLES, NOT MECHANICALLY PROPELLED; PARTS THEREOF PARTS OTHER | 18% | Nil | 01/08/2019 27/07/2018 27/07/2018 | |
| 870750, 870370 | Following Vehicles, with both compression-ignition internal combustion piston engine [diesel-or semi diesel] and electric motor as motors for propulsion; (d) Motor vehicles other than those mentioned at (a), (b) and (c) above. Explanation.- For the purposes of this entry, the specification of the motor vehicle shall be determined as per the Motor Vehicles Act, 1988 (59 of 1988) and the rules made there under. | | 15% | | |
| 870650, 870370 | Following Vehicles, with both compression-ignition internal combustion piston engine [diesel-or semi diesel] and electric motor as motors for propulsion; (c) Motor vehicles of engine capacity not exceeding 1500 cc and of length not exceeding 4000 mm Explanation.- For the purposes of this entry, the specification of the motor vehicle shall be determined as per the Motor Vehicles Act, 1988 (59 of 1988) and the rules made there under. | | NIL | | |
| 870550, 870370 | Following Vehicles, with both compression-ignition internal combustion piston engine [diesel-or semi diesel] and electric motor as motors for propulsion; (b) Three wheeled vehicles Explanation.- For the purposes of this entry, the specification of the motor vehicle shall be determined as per the Motor Vehicles Act, 1988 (59 of 1988) and the rules made there under. | | NIL | | |
| 870450, 870370 | Following Vehicles, with both compression-ignition internal combustion piston engine [diesel-or semi diesel] and electric motor as motors for propulsion; (a) Motor vehicles cleared as ambulances duly fitted with all the fitments, furniture and accessories necessary for an ambulance from the factory manufacturing such motor vehicles Explanation.- For the purposes of this entry, the specification of the motor vehicle shall be determined as per the Motor Vehicles Act, 1988 (59 of 1988) and the rules made there under. | | NIL | | |
| 870340, 870360 | Following Vehicles, with both spark-ignition internal combustion reciprocating piston engine and electric motor as motors for propulsion; (d) Motor vehicles other than those mentioned at (a), (b) and (c) above. Explanation.- For the purposes of this entry, the specification of the motor vehicle shall be determined as per the Motor Vehicles Act, 1988 (59 of 1988) and the rules made there under. | | 15% | | |
| 870340, 870360 | Following Vehicles, with both spark-ignition internal combustion reciprocating piston engine and electric motor as motors for propulsion; (c) Motor vehicles of engine capacity not exceeding 1200cc and of length not exceeding 4000 mm Explanation.- For the purposes of this entry, the specification of the motor vehicle shall be determined as per the Motor Vehicles Act, 1988 (59 of 1988) and the rules made there under. | | NIL | | |
| 870340, 870360 | Following Vehicles, with both spark-ignition internal combustion reciprocating piston engine and electric motor as motors for propulsion; (b) Three wheeled vehicles Explanation.- For the purposes of this entry, the specification of the motor vehicle shall be determined as per the Motor Vehicles Act, 1988 (59 of 1988) and the rules made there under. | | NIL | | |
| 870340, 870360 | Following Vehicles, with both spark-ignition internal combustion reciprocating piston engine and electric motor as motors for propulsion; (a) Motor vehicles cleared as ambulances duly fitted with all the fitments, furniture and accessories necessary for an ambulance from the factory manufacturing such motor vehicles Explanation.- For the purposes of this entry, the specification of the motor vehicle shall be determined as per the Motor Vehicles Act, 1988 (59 of 1988) and the rules made there under. | | NIL | | |
| 87031010, 870380 | Electrically operated vehicles, including three wheeled electric motor vehicles. | | NIL | | |
| 870210, 870220, 870230, 870290 | Motor vehicles for the transport of not more than 13 persons, including the driver | | 15% | | |
Visited 117 Times, 1 Visit today