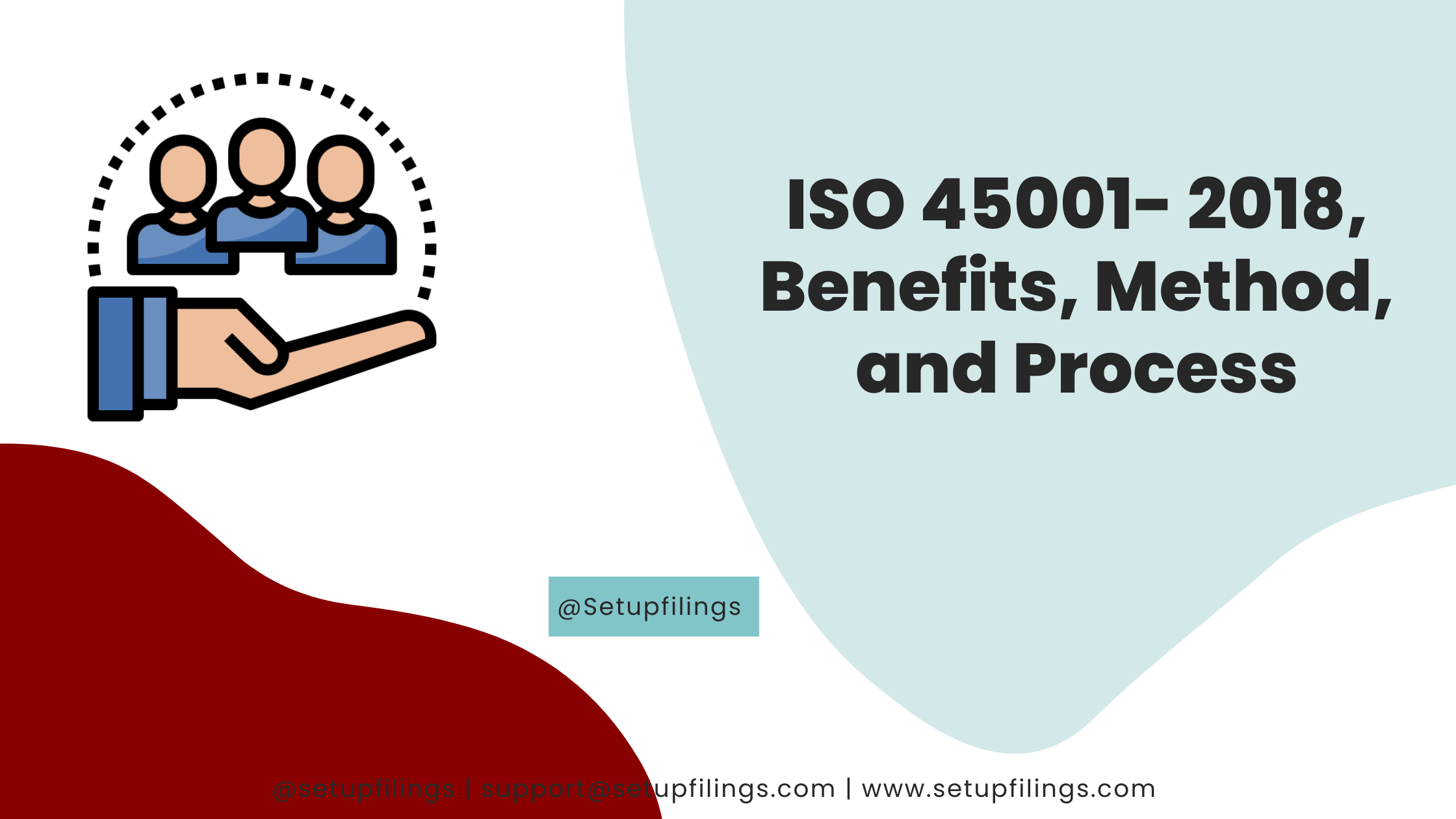 The Ultimate Guide To ISO 45001-2018 Compliance
What exactly is ISO 45001:2018?
The ISO 45001:2018 standard specifies the requirements for an occupational health and safety management system that enables a company to improve its OH&S performance in terms of reducing illness and injuries. ISO 45001 can be used by any company, regardless of its type, nature, or size. ISO 45001:2018 requires a company to associate with other health and safety issues such as worker wellbeing through its OH&S management system.
Yet, in order to resolve such difficulties, an organization must follow all necessary legal requirements. Beyond the risks to workers and other important parties, ISO 45001:2018 will not address concerns such as property damage, environmental force, and product safety.
ISO 45001:2018 assists enterprises in improving employee safety by eliminating work-site risks and establishing a safer, more pleasant working environment. Employees spend the majority of their lives at work. Yet, some occupational health issues do develop. Every year, approximately 2.8 million workers die as a result of work-related accidents and diseases, according to the International Labour Organization.
A well-designed and executed ISO 45001 health and safety management system reduces on-the-job injuries and illnesses, increasing productivity and business performance.
Your insurance prices may be decreased if you are an ISO 45001: 2018 accredited organization. Maintaining a well-established system for reducing hazardous circumstances in the workplace will save insurance costs.
This benefits the workplace by increasing employee satisfaction. When you keep your employees safe and healthy, you demonstrate that you care about them, which leads to a culture shift that enhances employee job satisfaction and involvement.
It fundamentally changes your business from detection to prevention.
Enhances the credibility and image of your company
Internal auditing serves as an early warning system for detecting health and safety hazards. It allows you to address and correct issues before they are discovered by others.
Continuous improvement is an intrinsic aspect of ISO 45001:2018, and it may be utilized to assist your firm in making improvements to its processes. By incorporating your employees in process changes, you can save money not only on health and safety, but also on time and resources. The advantages are numerous, and when implemented appropriately, ISO 45001:2018 provides the business with an effective instrument that will provide a significant return on investment.
Who is ISO 45001:2018 appropriate for?
•This concrete standard, which can be changed to manage OHAS, is appropriate for a wide range of organizations, including:
• Large, medium, and small-sized corporations
• Public and non-profit organizations
• Charities and non-governmental organizations (NGOs)
How to Get ISO 45001:2018 Certification:
Study it:
An organization should comprehend the standards for ISO 45001, ISO 14001, and 9001 if they are combined in order to guide every organization on the requirements that must be satisfied.
Do a gap analysis:
Do a gap analysis to identify any gaps in the present OH&S Management processes, procedures, and documentation that must be addressed in order to fulfill the ISO 45001:2018 criteria.
Plan:
Develop a project plan to link your firm to the ISO 45001:2018 Occupational Health and Safety Management Systems standards.
Educate:
Inform your personnel about the OH&S Management standard. Delivering a power point presentation will help them comprehend the system better.
Design and Document:
Create an OH&S Health and Safety Handbook and Procedures. A significant amount of the project is reviewing your current procedures and updating them to meet all of the standard's standards. Once the processes have been built or updated to meet the standard, you must maintain control over them. This control includes the OHSMS documentation method.
Make use of and improve OHSMS:
Once your system is documented, employees will begin to follow the procedures, gather records, and improve the system. The OHS will be managed by your organization for roughly three months.
Audit the OHS performance:
Internal audits must be performed to see how well your system is operating and how it can be improved. To prepare for the registration audit by a Registrar, you should conduct an internal audit as well as a management review.
Obtaining registration:
A registration audit will be performed by a Registrar. During this period, the auditors will examine your OH&S to ensure that it meets the system's criteria. If any regions are shown to be defective, they will be noted as non-conformance. Your registration is entirely dependent on your nonconformity being corrected. Recurrent surveillance audits will be performed 6-12 months after your initial audit.
Visited 96 Times, 1 Visit today