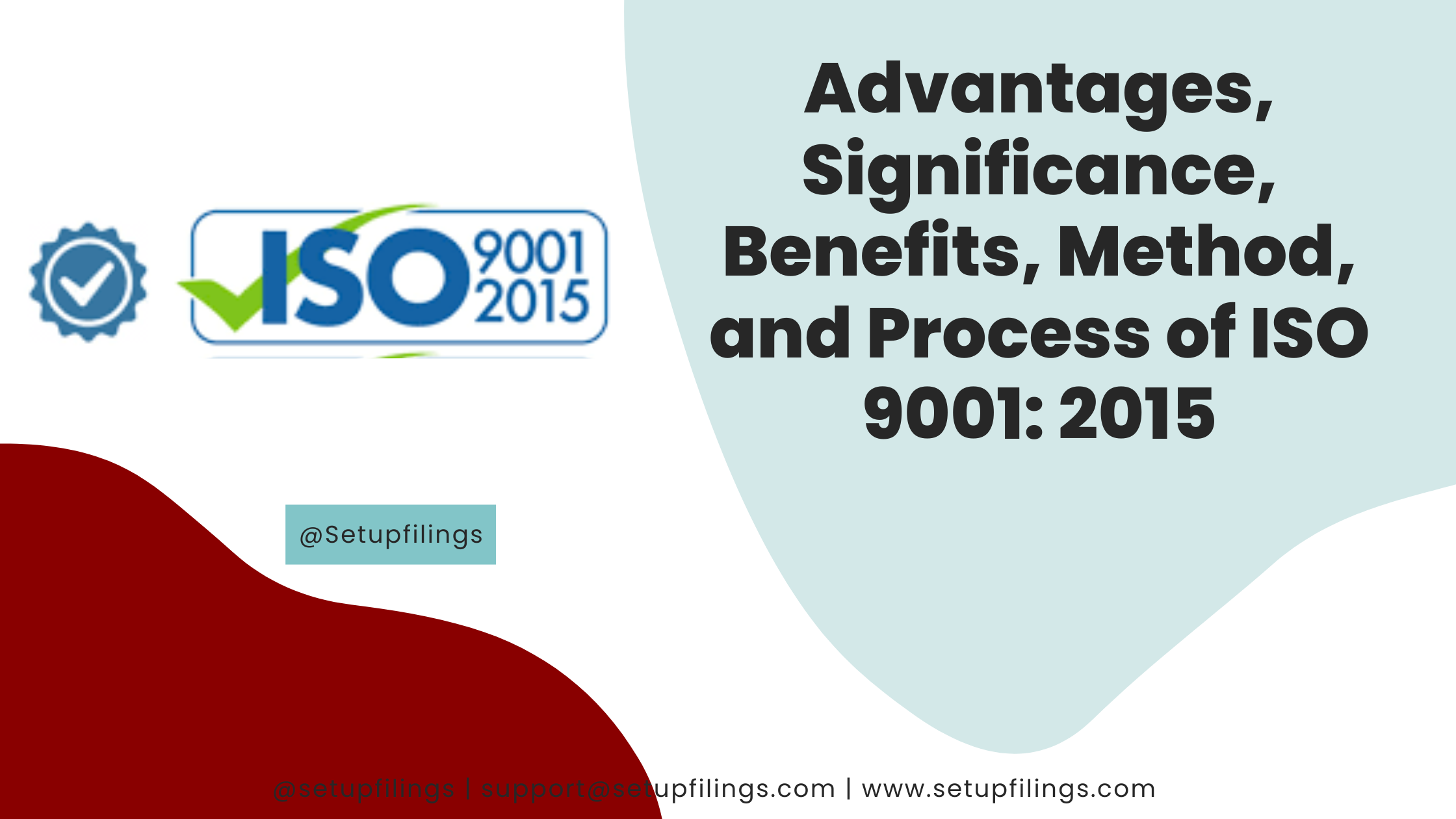 Achieve Quality Management Excellence with ISO 9001:2015 Certification
What exactly is ISO 9001:2015?
The International Organization for Standardization gives a Company level Certification based on the standard of the company which is designated as "Quality Management Systems– Required". It was revised from ISO 9001:2008 to associate the requirements for a higher level structure to all ISO management systems as a common framework, risk-based analysis in the quality system process, and better leadership criteria. This non-industry-specific certification is designed for any business that wishes to implement and maintain a quality management system. The third-party certifying organization issues this certificate. To keep its ISO 9001:2015 certification, the organization must submit to periodical audits to ensure that it is still in conformity with the standards.
ISO 9001:2015 improves the quality of a company's services by raising awareness among employees.
With the assistance of this certification, an employer can recognize the problem at the appropriate moment and avoid it in the future.
The ISO 9001:2015 certification of the quality management system improves the company's image, allowing it to compete on an equal or even better level.
Throughout the organization, this system ensures a clear structure, procedure, responsibility, and task. It increases both the staff's interest in their work and the atmosphere, which finally lessens work pressure.
ISO 9001:2015 certification provides objective verification of a company's quality and requires it to be audited on a regular basis by an outside party, which increases employer confidence.
With this certification, an employer may clearly demonstrate to his employees, partners, and clients that customer satisfaction is at the heart of his organization.
Implementing an ISO 9001:2015 quality management system increases an organization's order volume due to its reputation.
An impartial audit conducted solely by the certification determines the quality commitment.
• It provides an internationally recognized standard
• Consistency in product delivery or service delivery
• It strengthens credibility and competitiveness.
How does ISO 9001:2015 benefit customers?
Consumers will know from their experience with such ISO 9001:2015 organizations that they provide numerous benefits such as
• Maintaining their standards through annual assessments
• Minimizing their mistakes
• Providing better quality products and services
• Improving communication and reporting
What are the advantages of implementing ISO 9001:2015?
• It assists in meeting legal and regulatory requirements;
• It assists in entering new markets; and
• It assists in detecting and mitigating risks
ISO 9001:2015 is intended for whom?
• Architecture and construction companies
• Charity
• Retail sector
• Hotel industry
• IT & creative business
• Construction companies
• Business service sectors
• Transportation and automotive industries
ISO 9001:2015 Process
Getting ISO 9001:2015 quality management certification includes money, time, and changes in how things are done. As a result, it is critical to begin the process early and consider employing an outside Consultant to assist you with the firm change. The procedure must be carried out in the following steps.
Identify the current ISO standard in use or the New ISO certification process for the company. • Prepare the new ISO standard before your ISO 9001:2008 expires or begin with the new ISO standard that is now accessible.
After examining the new standard, examine the gaps between the previous standard and the new requirement to help you make any necessary modifications.
As part of your quality management plan, new procedures must be designed and written. Make an action plan that includes tasks, assignments, and timeframes.
Workers are the most important aspect of the transition. As a result, they must be educated on how to implement the new procedures and manage the changes.
Create a quality manual with the help of the organization's audit coordinator to improve the standard operating processes and procedures.
An internal or external audit will assist in determining whether your company is ready to be accredited under the new standard.
A registrar must be appointed in order for an auditor to be appointed for an external audit. Depending on the findings, you may be advised to make adjustments and notify the registrar. Allow a month for ISO 9001:2015 certifications.
ISO 9001:2015 all requirements are generic and intended to be applicable to any organization regardless of size, kind, products, or services provided.
Visited 95 Times, 1 Visit today