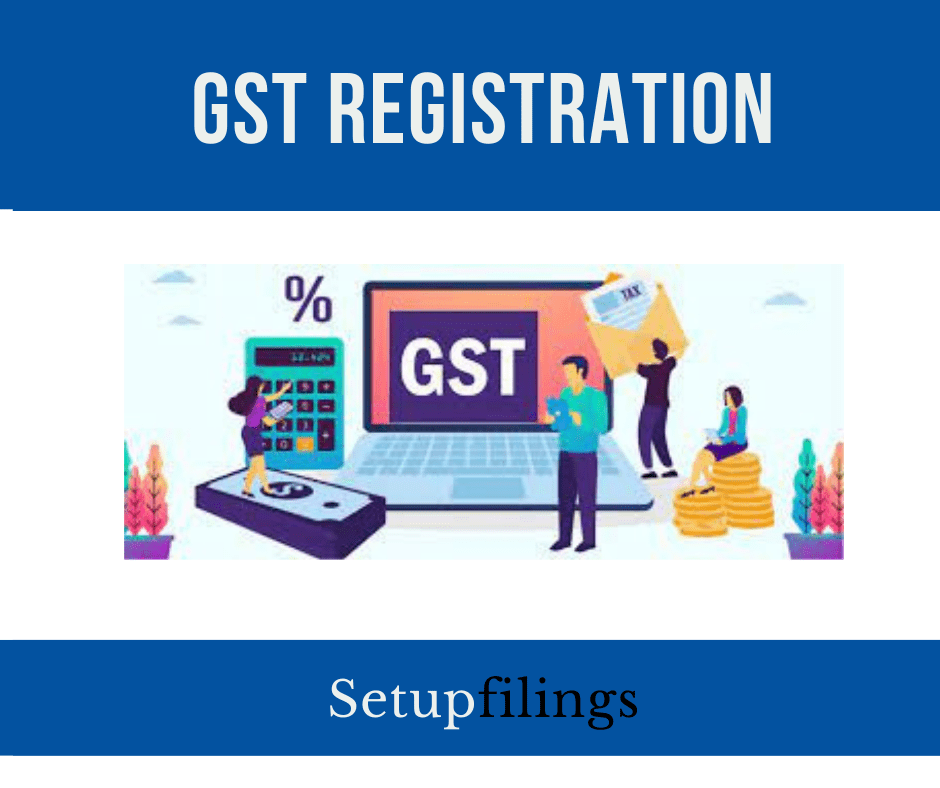 GST Registration Guide to GST Chapter 27 | Get Enrolled Now
GST Registration of Chapter 27 doesn't cover:
separate synthetically dellned natural mixtures other thanpure methane and propane which are to clasified in heading 2711;
medicaments of heading 3003 or 3004;
blended unsaturated hydrocarbons of heading 3301, 3302 or 3805.
References in beading 2710 to 'petrol oils and oils got from bituminous minerals' incorporate not just petrol oils and oils acquired from bituminous minerals yet additionally comparative oil just as those consisting mostly of blended unsaturated hydrocarbons, got by any interaction, gave that load of the non aromatic establishes surpasses that oft to aromatic comprises
Be that as it may. the references do exclude fluid engineered of olefins of which less. than 60% by volume distil, at 3000°C, after transformation to 1013 milliards when a diminished strain di. refining technique is utilized (Chapter 16)
For the motivations behind heading 2710, "squander oils" signifies squander containing essentially petrol oiTlshand oils obtains from bituminous minerals (as depicted in Note 2 to this Chapter), whether or not blended in with water. These include:
such oils no longer tit for use as essential items (for instance, utilized greasing up oils, utilized pressure driven oils and utilized transformer oils):
muck oils from the capacity tanks of petrol oils, for the most part containing such oils and high fixation of additives (for instance, synthetics) utilized in the assembling of the essential items; and
Such oils as emulsions in water or blends with water, for example, those subsequent from oil slicks, stockpiling tank washings, or from the utilization of cutting oils for machining tasks.
| | | | | |
| --- | --- | --- | --- | --- |
| HSN Code | Description | Rate (%) | CESS (%) | Effective Date |
| 2701 | COAL; BRIQUETTES, OVOIDS AND SIMILAR SOLID FUELS MANUFACTURED FROM COAL – COAL, WHETHER OR NOT PULVERISED, BUT NOT AGGLOMERATED: | 5% | Rs.400 per tonne | 01/07/2017 |
| 27011100 | COAL; BRIQUETTES, OVOIDS AND SIMILAR SOLID FUELS MANUFACTURED FROM COAL – COAL, WHETHER OR NOT PULVERISED, BUT NOT AGGLOMERATED: ANTHRACITE | 5% | Rs.400 per tonne | 01/07/2017 |
| 27011200 | COAL; BRIQUETTES, OVOIDS AND SIMILAR SOLID FUELS MANUFACTURED FROM COAL – COAL, WHETHER OR NOT PULVERISED, BUT NOT AGGLOMERATED: BITUMINOUS COAL | 5% | Rs.400 per tonne | 01/07/2017 |
| 270119 | OTHER COAL | 5% | Rs.400 per tonne | 01/07/2017 |
| 27011910 | COAL; BRIQUETTES, OVOIDS AND SIMILAR SOLID FUELS MANUFACTURED FROM COAL – COAL, WHETHER OR NOT PULVERISED, BUT NOT AGGLOMERATED: – OTHER COAL: COKING COAL | 5% | Rs.400 per tonne | 01/07/2017 |
| 27011920 | COAL; BRIQUETTES, OVOIDS AND SIMILAR SOLID FUELS MANUFACTURED FROM COAL – COAL, WHETHER OR NOT PULVERISED, BUT NOT AGGLOMERATED: – OTHER COAL: STEAM COAL | 5% | Rs.400 per tonne | 01/07/2017 |
| 27011990 | COAL; BRIQUETTES, OVOIDS AND SIMILAR SOLID FUELS MANUFACTURED FROM COAL – COAL, WHETHER OR NOT PULVERISED, BUT NOT AGGLOMERATED: – OTHER COAL: OTHER | 5% | Rs.400 per tonne | 01/07/2017 |
| 270120 | BRIQUETTES, OVOIDS AND SIMILAR SOLID FUELS MANUFACTURED FROM COAL | 5% | Rs.400 per tonne | 01/07/2017 |
| 27012010 | COAL; BRIQUETTES, OVOIDS AND SIMILAR SOLID FUELS MANUFACTURED FROM COAL – BRIQUETTES, OVOIDS AND SIMILAR SOLID FUELS MANUFACTURED FROM COAL: ANTHRACITE AGGLOMERATED | 5% | Rs.400 per tonne | 01/07/2017 |
| 27012090 | COAL; BRIQUETTES, OVOIDS AND SIMILAR SOLID FUELS MANUFACTURED FROM COAL – BRIQUETTES, OVOIDS AND SIMILAR SOLID FUELS MANUFACTURED FROM COAL: OTHER | 5% | Rs.400 per tonne | 01/07/2017 |
| 2702 | LIGNITE, WHETHER OR NOT AGGLOMERATED, EXCLUDING JET | 5% | Rs.400 per tonne | 01/07/2017 |
| 27021000 | LIGNITE, WHETHER OR NOT AGGLOMERATED, EXCLUDING JET – LIGNITE, WHETHER OR NOT PULVERISED, BUT NOT AGGLOMERATED | 5% | Rs.400 per tonne | 01/07/2017 |
| 27022000 | LIGNITE, WHETHER OR NOT AGGLOMERATED, EXCLUDING JET – AGGLOMERATED LIGNITE | 5% | Rs.400 per tonne | 01/07/2017 |
| 2703 | PEAT (INCLUDING PEAT LITTER), WHETHER OR NOT AGGLOMERATED | 5% | Rs.400 per tonne | 01/07/2017 |
| 270300 | PEAT (INCLUDING PEAT LITTER), WHETHER OR NOT AGGLOMERATED | 5% | Rs.400 per tonne | 01/07/2017 |
| 27030010 | PEAT (INCLUDING PEAT LITTER), WHETHER OR NOT AGGLOMERATED – PEAT (INCLUDING PEAT LITTER), WHETHER OR NOT AGGLOMERATED: PEAT WHETHER OR NOT COMPRESSED INTO BALES, BUT NOT AGGLOMERATED | 5% | Rs.400 per tonne | 01/07/2017 |
| 27030090 | PEAT (INCLUDING PEAT LITTER), WHETHER OR NOT AGGLOMERATED – PEAT (INCLUDING PEAT LITTER), WHETHER OR NOT AGGLOMERATED: OTHER | 5% | Rs.400 per tonne | 01/07/2017 |
| 2704 | COKE AND SEMI-COKE OF COAL, OF LIGNITE OR OF PEAT, WHETHER OR NOT AGGLOMERATED; RETORT CARBON | 5% | | 01/07/2017 |
| 270400 | COKE AND SEMI-COKE OF COAL, OF LIGNITE OR OF PEAT, WHETHER OR NOT AGGLOMERATED; RETORT CARBON | 5% | | 01/07/2017 |
| 27040010 | COKE AND SEMI-COKE OF COAL, OF LIGNITE OR OF PEAT, WHETHER OR NOT AGGLOMERATED; RETORT CARBON – COKE AND SEMI-COKE OF COAL, OF LIGNITE OR OF PEAT, WHETHER OR NOT AGGLOMERATED; RETORT CARBON: RETORT CARBON (GAS CARBON) | 5% | | 01/07/2017 |
| 27040020 | COKE AND SEMI-COKE OF COAL, OF LIGNITE OR OF PEAT, WHETHER OR NOT AGGLOMERATED; RETORT CARBON – COKE AND SEMI-COKE OF COAL, OF LIGNITE OR OF PEAT, WHETHER OR NOT AGGLOMERATED; RETORT CARBON: COKE AND SEMI-COKE OF LIGNITE OR OF PEAT | 5% | | 01/07/2017 |
| 27040030 | COKE AND SEMI-COKE OF COAL, OF LIGNITE OR OF PEAT, WHETHER OR NOT AGGLOMERATED; RETORT CARBON – COKE AND SEMI-COKE OF COAL, OF LIGNITE OR OF PEAT, WHETHER OR NOT AGGLOMERATED; RETORT CARBON: HARD COKE OF COAL | 5% | | 01/07/2017 |
| 27040040 | COKE AND SEMI-COKE OF COAL, OF LIGNITE OR OF PEAT, WHETHER OR NOT AGGLOMERATED; RETORT CARBON – COKE AND SEMI-COKE OF COAL, OF LIGNITE OR OF PEAT, WHETHER OR NOT AGGLOMERATED; RETORT CARBON: SOFT COKE OF COAL | 5% | | 01/07/2017 |
| 27040090 | COKE AND SEMI-COKE OF COAL, OF LIGNITE OR OF PEAT, WHETHER OR NOT AGGLOMERATED; RETORT CARBON – COKE AND SEMI-COKE OF COAL, OF LIGNITE OR OF PEAT, WHETHER OR NOT AGGLOMERATED; RETORT CARBON: OTHER | 5% | | 01/07/2017 |
| 2705 | COAL GAS, WATER GAS, PRODUCER GAS AND SIMILAR GASES, OTHER THAN PETROLEUM GASES AND OTHER GASEOUS HYDROCARBONS | 5% | | 01/07/2017 |
| 27050000 | COAL GAS, WATER GAS, PRODUCER GAS AND SIMILAR GASES, OTHER THAN PETROLEUM GASES AND OTHER GASEOUS HYDROCARBONS | 5% | | 01/07/2017 |
| 2706 | TAX DISTILLED FROM COAL, FROM LIGNITE OR FROM PEAT. | 5% | | 01/07/2017 |
| 2706 | TAR DISTILLED FROM COAL, FROM LIGNITE OR FROM PEAT AND OTHER MINERAL TARS, WHETHER OR NOT DEHYDRATED OR PARTIALLY DISTILLED, INCLUDING RECONSTITUTED TARS | 18% | | 15/11/2017 1/07/2017 |
| 270600 | TAR DISTILLED FROM COAL, FROM LIGNITE OR FROM PEAT AND OTHER MINERAL TARS, WHETHER OR NOT DEHYDRATED OR PARTIALLY DISTILLED, INCLUDING RECONSTITUTED TARS | 18% | | 15/11/2017 1/07/2017 |
| 27060010 | TAR DISTILLED FROM COAL, FROM LIGNITE OR FROM PEAT AND OTHER MINERAL TARS, WHETHER OR NOT DEHYDRATED OR PARTIALLY DISTILLED, INCLUDING RECONSTITUTED TARS – TAR DISTILLED FROM COAL, FROM LIGNITE OR FROM PEAT AND OTHER MINERAL TARS, WHETHER OR NOT DEHYDRATE | 18% | | 15/11/2017 1/07/2017 |
| 27060090 | TAR DISTILLED FROM COAL, FROM LIGNITE OR FROM PEAT AND OTHER MINERAL TARS, WHETHER OR NOT DEHYDRATED OR PARTIALLY DISTILLED, INCLUDING RECONSTITUTED TARS – TAR DISTILLED FROM COAL, FROM LIGNITE OR FROM PEAT AND OTHER MINERAL TARS, WHETHER OR NOT DEHYDRATE | 18% | | 15/11/2017 1/07/2017 |
| 2707 | OILS AND OTHER PRODUCTS OF THE DISTILLATION OF HIGH TEMPERATURE COAL TAR SIMILAR PRODUCTS IN WHICH THE WEIGHT OF THE AROMATIC CONSTITUENTS EXCEEDS THAT OF THE NON-AROMATIC CONSTITUENTS | 18% | | 01/07/2017 |
| 27071000 | OILS AND OTHER PRODUCTS OF THE DISTILLATION OF HIGH TEMPERATURE COAL TAR SIMILAR PRODUCTS IN WHICH THE WEIGHT OF THE AROMATIC CONSTITUENTS EXCEEDS THAT OF THE NON-AROMATIC CONSTITUENTS BENZOL (BENZENE) | 18% | | 01/07/2017 |
| 27072000 | OILS AND OTHER PRODUCTS OF THE DISTILLATION OF HIGH TEMPERATURE COAL TAR SIMILAR PRODUCTS IN WHICH THE WEIGHT OF THE AROMATIC CONSTITUENTS EXCEEDS THAT OF THE NON-AROMATIC CONSTITUENTS TOLUOL (TOLUENE) | 18% | | 01/07/2017 |
| 27073000 | OILS AND OTHER PRODUCTS OF THE DISTILLATION OF HIGH TEMPERATURE COAL TAR SIMILAR PRODUCTS IN WHICH THE WEIGHT OF THE AROMATIC CONSTITUENTS EXCEEDS THAT OF THE NON-AROMATIC CONSTITUENTS XYLOL (XYLENES) | 18% | | 01/07/2017 |
| 27074000 | OILS AND OTHER PRODUCTS OF THE DISTILLATION OF HIGH TEMPERATURE COAL TAR SIMILAR PRODUCTS IN WHICH THE WEIGHT OF THE AROMATIC CONSTITUENTS EXCEEDS THAT OF THE NON-AROMATIC CONSTITUENTS NAPHTHELENE | 18% | | 01/07/2017 |
| 27075000 | OILS AND OTHER PRODUCTS OF THE DISTILLATION OF HIGH TEMPERATURE COAL TAR SIMILAR PRODUCTS IN WHICH THE WEIGHT OF THE AROMATIC CONSTITUENTS EXCEEDS THAT OF THE NON-AROMATIC CONSTITUENTS OTHER AROMATIC HYDROCARBON MIXTURES OF WHICH 65% OR MORE BY VOLUME | 18% | | 01/07/2017 |
| 27076000 | OILS AND OTHER PRODUCTS OF THE DISTILLATION OF HIGH TEMPERATURE COAL TAR SIMILAR PRODUCTS IN WHICH THE WEIGHT OF THE AROMATIC CONSTITUENTS EXCEEDS THAT OF THE NON-AROMATIC CONSTITUENTS PHENOLS | 18% | | 01/07/2017 |
| 27079100 | OILS AND OTHER PRODUCTS OF THE DISTILLATION OF HIGH TEMPERATURE COAL TAR SIMILAR PRODUCTS IN WHICH THE WEIGHT OF THE AROMATIC CONSTITUENTS EXCEEDS THAT OF THE NON-AROMATIC CONSTITUENTS – OTHER: CREOSOTE OILS | 18% | | 01/07/2017 |
| 27079900 | OILS AND OTHER PRODUCTS OF THE DISTILLATION OF HIGH TEMPERATURE COAL TAR SIMILAR PRODUCTS IN WHICH THE WEIGHT OF THE AROMATIC CONSTITUENTS EXCEEDS THAT OF THE NON-AROMATIC CONSTITUENTS – OTHER: OTHER | 18% | | 01/07/2017 |
| 2708 | PITCH AND PITCH COKE, OBTAINED FROM COAL TAR OR FROM OTHER MINERAL TARS | 18% | | 01/07/2017 |
| 270810 | PITCH | 18% | | 01/07/2017 |
| 27081010 | PITCH AND PITCH COKE, OBTAINED FROM COAL TAR OR FROM OTHER MINERAL TARS – PITCH: OBTAINED BY BLENDING WITH CREOSOTE OIL OR OTHER COAL TAR DISTILLATES | 18% | | 01/07/2017 |
| 27081090 | PITCH AND PITCH COKE, OBTAINED FROM COAL TAR OR FROM OTHER MINERAL TARS – PITCH: OTHER | 18% | | 01/07/2017 |
| 27082000 | PITCH AND PITCH COKE, OBTAINED FROM COAL TAR OR FROM OTHER MINERAL TARS – PITCH COKE | 18% | | 01/07/2017 |
| 2709 | PETROLEUM OILS AND OILS OBTAINED FROM BITUMINOUS MINERALS, CRUDE | 5% | | 01/07/2017 |
| 27090000 | PETROLEUM OILS AND OILS OBTAINED FROM BITUMINOUS MINERALS, CRUDE | 5% | | 01/07/2017 |
| 27091000 | PETROLEUM OILS AND OILS OBTAINED FROM BITUMINOUS MINERALS | 5% | | 01/07/2017 |
| 27092000 | PETROLEUM CRUDE | 5% | | 01/07/2017 |
| 2710 | (A) KEROSENE OIL PDS, (B) THE FOLLOWING BUNKER FUELS FOR USE IN SHIPS OR VESSELS, NAMELY, I. IFO 180 CST, II. IFO 380 CST, III. MARINE FUEL 0.5% (FO) | 5% | | 01/07/2017 |
| 2710 | PETROLEUM OILS AND OILS OBTAINED FROM BITUMINOUS MINERALS, OTHER THAN CRUDE; PREPARATIONS NOT ELSEWHERE SPECIFIED OR INCLUDED, CONTAINING BY WEIGHT 70% OR MORE OF PETROLEUM OILS OR OF OILS OBTAINED FROM BITUMINOUS MINERALS, THESE OILS BEING THE BASIC CONS | 18% | | 01/07/2017 |
| 271011 | LIGHT OILS AND PREPARATIONS | 18% | | 01/07/2017 |
| 271012 | LIGHT OILS AND PREPARATIONS | 18% | | 01/07/2017 |
| 27101211 | PETROLEUM OILS AND OILS OBTAINED FROM BITUMINOUS MINERALS, OTHER THAN CRUDE; PREPARATIONS NOT ELSEWHERE SPECIFIED OR INCLUDED, CONTAINIGN BY WEIGHT 70% OR MORE OF PETROLEUM OILS OR OF OILS OBTAINED FROM BITUMINOUS MINERALS, THESE OILS BEING THE BASIC CONS | 18% | | 01/07/2017 |
| 27101212 | PETROLEUM OILS AND OILS OBTAINED FROM BITUMINOUS MINERALS, OTHER THAN CRUDE; PREPARATIONS NOT ELSEWHERE SPECIFIED OR INCLUDED, CONTAINIGN BY WEIGHT 70% OR MORE OF PETROLEUM OILS OR OF OILS OBTAINED FROM BITUMINOUS MINERALS, THESE OILS BEING THE BASIC CONS | 18% | | 01/07/2017 |
| 27101213 | PETROLEUM OILS AND OILS OBTAINED FROM BITUMINOUS MINERALS, OTHER THAN CRUDE; PREPARATIONS NOT ELSEWHERE SPECIFIED OR INCLUDED, CONTAINIGN BY WEIGHT 70% OR MORE OF PETROLEUM OILS OR OF OILS OBTAINED FROM BITUMINOUS MINERALS, THESE OILS BEING THE BASIC CONS | 18% | | 01/07/2017 |
| 27101219 | PETROLEUM OILS AND OILS OBTAINED FROM BITUMINOUS MINERALS, OTHER THAN CRUDE; PREPARATIONS NOT ELSEWHERE SPECIFIED OR INCLUDED, CONTAINIGN BY WEIGHT 70% OR MORE OF PETROLEUM OILS OR OF OILS OBTAINED FROM BITUMINOUS MINERALS, THESE OILS BEING THE BASIC CONS | 18% | | 01/07/2017 |
| 27101220 | PETROLEUM OILS AND OILS OBTAINED FROM BITUMINOUS MINERALS, OTHER THAN CRUDE; PREPARATIONS NOT ELSEWHERE SPECIFIED OR INCLUDED, CONTAINIGN BY WEIGHT 70% OR MORE OF PETROLEUM OILS OR OF OILS OBTAINED FROM BITUMINOUS MINERALS, THESE OILS BEING THE BASIC CONS | 18% | | 01/07/2017 |
| 27101221 | LIGHT NAPTHA | 18% | | 01/07/2017 |
| 27101222 | HEAVY NAPTHA | 18% | | 01/07/2017 |
| 27101229 | FULL ORANGE NAPHTHA | 18% | | 01/07/2017 |
| 27101231 | SOLVENT 60/80 | 18% | | 01/07/2017 |
| 27101232 | SOLVENT 50/120 | 18% | | 01/07/2017 |
| 27101239 | SOLVENT 145/2015 | 18% | | 01/07/2017 |
| 27101241 | MOTOR GASOLINE CONFORMING TO STANDARD IS 2796, | 18% | | 01/07/2017 |
| 27101242 | E20 FUEL CONFORMING TO STANDARD IS 17021 | 18% | | 01/07/2017 |
| 27101249 | M15 FUEL CONFORMING TO STANDARD IS 17076 | 18% | | 01/07/2017 |
| 27101250 | AVIATION GASOLINE CONFORMING TO STANDARD IS 1604 | 28% | | 15/11/2017 1/07/2017 |
| 27101290 | PETROLEUM OILS AND OILS OBTAINED FROM BITUMINOUS MINERALS, OTHER THAN CRUDE; PREPARATIONS NOT ELSEWHERE SPECIFIED OR INCLUDED, CONTAINIGN BY WEIGHT 70% OR MORE OF PETROLEUM OILS OR OF OILS OBTAINED FROM BITUMINOUS MINERALS, THESE OILS BEING THE BASIC CONS | 18% | | 01/07/2017 |
| 271019 | OTHER | 18% | | 01/07/2017 |
| 27101910 | PETROLEUM OILS AND OILS OBTAINED FROM BITUMINOUS MINERALS, OTHER THAN CRUDE; PREPARATIONS NOT ELSEWHERE SPECIFIED OR INCLUDED, CONTAINING BY WEIGHT 70% OR MORE OF PETROLEUM OILS OR OF OILS OBTAINED FROM BITUMINOUS MINERALS, THESE OILS BEING THE BASI | 18% | | 01/07/2017 |
| 27101920 | PETROLEUM OILS AND OILS OBTAINED FROM BITUMINOUS MINERALS, OTHER THAN CRUDE; PREPARATIONS NOT ELSEWHERE SPECIFIED OR INCLUDED, CONTAINING BY WEIGHT 70% OR MORE OF PETROLEUM OILS OR OF OILS OBTAINED FROM BITUMINOUS MINERALS, THESE OILS BEING THE BASI | 18% | | 01/07/2017 |
| 27101930 | HIGH SPEED DIESEL OIL | 18% | | 15/11/2017 1/07/2017 |
| 27101931 | KEROSENE INTERMEDIATE | 5% | | 15/11/2017 1/07/2017 |
| 27101932 | KEROSENE CONFORMING TO STANDARD IS1459 | 5% | | 15/11/2017 1/07/2017 |
| 27101939 | AVIATION TURBINE FUELS, KEROSINE TYPE CONFORMING TO STANDARD IS 1571(KEROSENE) | 5% | | 15/11/2017 1/07/2017 |
| 27101939 | AVIATION TURBINE FUELS, KEROSINE TYPE CONFORMING TO STANDARD IS 1571(AVIATION) | 18% | | 15/11/2017 1/07/2017 |
| 27101940 | PETROLEUM OILS AND OILS OBTAINED FROM BITUMINOUS MINERALS, OTHER THAN CRUDE; PREPARATIONS NOT ELSEWHERE SPECIFIED OR INCLUDED, CONTAINING BY WEIGHT 70% OR MORE OF PETROLEUM OILS OR OF OILS OBTAINED FROM BITUMINOUS MINERALS, THESE OILS BEING THE BASI | 18% | | 01/07/2017 |
| 27101941 | GAS OIL | 18% | | 01/07/2017 |
| 27101942 | VACCUM GAS OIL | 18% | | 01/07/2017 |
| 27101943 | LIGHT DIESEL OIL CONFORMING TO STANDARD IS 15770 | 18% | | 01/07/2017 |
| 27101944 | AUTOMOTIVE DIESEL FUEL NOT CONTAINING BIODIESEL CONFORMING TO STANDARD IS 1460 | 18% | | 01/07/2017 |
| 27101949 | HIGH FLASH HIGH SPEED DIESEL FUEL CONFORMIING TO STANDARD IS 16861 | 18% | | 01/07/2017 |
| 27101950 | PETROLEUM OILS AND OILS OBTAINED FROM BITUMINOUS MINERALS, OTHER THAN CRUDE; PREPARATIONS NOT ELSEWHERE SPECIFIED OR INCLUDED, CONTAINING BY WEIGHT 70% OR MORE OF PETROLEUM OILS OR OF OILS OBTAINED FROM BITUMINOUS MINERALS, THESE OILS BEING THE BASI | 18% | | 01/07/2017 |
| 27101951 | GRADE LV | 18% | | 01/07/2017 |
| 27101952 | GRADE MV1 | 18% | | 01/07/2017 |
| 27101953 | GRADE MV2 | 18% | | 01/07/2017 |
| 27101959 | GRADE HV | 18% | | 01/07/2017 |
| 27101960 | PETROLEUM OILS AND OILS OBTAINED FROM BITUMINOUS MINERALS, OTHER THAN CRUDE; PREPARATIONS NOT ELSEWHERE SPECIFIED OR INCLUDED, CONTAINING BY WEIGHT 70% OR MORE OF PETROLEUM OILS OR OF OILS OBTAINED FROM BITUMINOUS MINERALS, THESE OILS BEING THE BASI | 18% | | 01/07/2017 |
| 27101961 | DISTILLATE OIL | 18% | | 01/07/2017 |
| 27101969 | RESIDUAL OIL | 18% | | 01/07/2017 |
| 27101970 | PETROLEUM OILS AND OILS OBTAINED FROM BITUMINOUS MINERALS, OTHER THAN CRUDE; PREPARATIONS NOT ELSEWHERE SPECIFIED OR INCLUDED, CONTAINING BY WEIGHT 70% OR MORE OF PETROLEUM OILS OR OF OILS OBTAINED FROM BITUMINOUS MINERALS, THESE OILS BEING THE BASI | 18% | | 01/07/2017 |
| 27101971 | BASE OIL | 18% | | 01/07/2017 |
| 27101972 | ENGINE OIL (INTERNAL COMBUSTION ENGINE CRANKCASE OILS)CONFORMING TO STANDARD IS 13656 | 18% | | 01/07/2017 |
| 27101973 | ENGINE OIL CONFORMING TO STANDARD IS 14234 | 18% | | 01/07/2017 |
| 27101974 | AUTOMOTIVE GEAR OIL CONFORMING TO STANDARD IS 1118 | 18% | | 01/07/2017 |
| 27101975 | INDUSTRIAL GEAR OIL CONFORMING TO STANDARD IS 8406 | 18% | | 01/07/2017 |
| 27101976 | GENERAL PURPOSE MACHINE AND SPINDLE OILS CONFORMING TO STANDARD IS 493 | 18% | | 01/07/2017 |
| 27101977 | TURBINE LUBRICATING OIL CONFORMING TO STANDARD IS 1012 | 18% | | 01/07/2017 |
| 27101978 | OTHER LUBRICATING OIL, CONFORMING TO ANYOTHER BIS STANDARD | 18% | | 01/07/2017 |
| 27101979 | OTHER LUBRICATING OIL NOT CONFORMING TO ANY BIS STANDARD | 18% | | 01/07/2017 |
| 27101980 | PETROLEUM OILS AND OILS OBTAINED FROM BITUMINOUS MINERALS, OTHER THAN CRUDE; PREPARATIONS NOT ELSEWHERE SPECIFIED OR INCLUDED, CONTAINING BY WEIGHT 70% OR MORE OF PETROLEUM OILS OR OF OILS OBTAINED FROM BITUMINOUS MINERALS, THESE OILS BEING THE BASI | 18% | | 01/07/2017 |
| 27101981 | CUTTING OIL CONFORMING TO STANDARD IS 1115 | 18% | | 01/07/2017 |
| 27101982 | CUTTING OIL (NEAT) CONFORMING TO STANDARD IS 3065 | 18% | | 01/07/2017 |
| 27101983 | HYDRAULIC OIL CONFORMING TO STANDARD IS 3098 OR IS 11656 | 18% | | 01/07/2017 |
| 27101984 | INDUSTRIAL WHITE OIL CONFORMING TO STANDARD IS 1083 | 18% | | 01/07/2017 |
| 27101985 | INSULATING OIL FOR TRANSFORMER AND CIRCUIT BREAKER (TRANSFORMER AND CIRCUIT BREAKER OILS) CONFORMING TO STANDARD IS 335 OR IS 12463 | 18% | | 01/07/2017 |
| 27101986 | MINSERAL OIL FOR COSMETIC INDUSTRY CONFORMING TO STANDARD IS 7299 | 18% | | 01/07/2017 |
| 27101987 | JUTE BATCHING OIL CONFORMING TO STANDARD IS 1758 | 18% | | 01/07/2017 |
| 27101988 | OTHER CUTTING OIL, HYDRAULIC OIL, INDUSTRIAL WHITE OIL, JUTE BATCHING OIL, MINERAL OIL FOR COSMETIC INDUSTRY, TRANSFORMER OIL CONFORMING TO ANY OTHER BIS STANDARD | 18% | | 01/07/2017 |
| 27101989 | OTHER CUTTING OIL, HYDRAULIC OIL, INDUSTRIAL WHITE OIL, JUTE BATCHING OIL, MINERAL OIL FOR COSMETIC INDUSTRY, TRANSFORMER OIL NOT CONFORMING TO ANY OTHER BIS STANDARD | 18% | | 01/07/2017 |
| 27101990 | PETROLEUM OILS AND OILS OBTAINED FROM BITUMINOUS MINERALS, OTHER THAN CRUDE; PREPARATIONS NOT ELSEWHERE SPECIFIED OR INCLUDED, CONTAINING BY WEIGHT 70% OR MORE OF PETROLEUM OILS OR OF OILS OBTAINED FROM BITUMINOUS MINERALS, THESE OILS BEING THE BASI | 18% | | 01/07/2017 |
| 271020 | PETROLEUM OILS | 18% | | 01/07/2017 |
| 27102000 | PETROLEUM OILS AND OILS OBTAINED FROM BITUMINOUS MINERALS (OTHER THAN CRUDE) AND PREPARATIONS NOT ELSEWHERE SPECIFIED OR INCLUDED, CONTAINING BY WEIGHT 70% OR MORE OF PETROLEUM OILS OR OF OILS OBTAINED FROM BITUMINOUS MINERALS, THESE OILS BEING THE BASIC | 18% | | 01/07/2017 |
| 27102010 | AUTOMOTIVE DIESEL FUEL, CONTAINING BIODIESEL CONFORMING TO STANDARD IS 1460 | 18% | | 01/07/2017 |
| 27102020 | DIESEL FUEL BLEND (B6 TO B20) CONFORMING TO STANDARD IS 16531 | 18% | | 01/07/2017 |
| 27102090 | OTHER | 18% | | 01/07/2017 |
| 27109100 | PETROLEUM OILS AND OILS OBTAINED FROM BITUMINOUS MINERALS, OTHER THAN CRUDE; PREPARATIONS NOT ELSEWHERE SPECIFIED OR INCLUDED, CONTAINING BY WEIGHT 70% OR MORE OF PETROLEUM OILS OR OF OILS OBTAINED FROM BITUMINOUS MINERALS, THESE OILS BEING THE BASI | 18% | | 01/07/2017 |
| 27109900 | PETROLEUM OILS AND OILS OBTAINED FROM BITUMINOUS MINERALS, OTHER THAN CRUDE; PREPARATIONS NOT ELSEWHERE SPECIFIED OR INCLUDED, CONTAINING BY WEIGHT 70% OR MORE OF PETROLEUM OILS OR OF OILS OBTAINED FROM BITUMINOUS MINERALS, THESE OILS BEING THE BASI | 18% | | 01/07/2017 |
| 2711 | PETROLEUM GASES AND OTHER GASEOUS HYDROCARBONS – LIQUEFIED: | 18% | | 01/07/2017 |
| 27111100 | PETROLEUM GASES AND OTHER GASEOUS HYDROCARBONS – LIQUIFIED: NATURAL GAS | 18% | | 01/07/2017 |
| 27111200 | Liquefied Propane and Butane mixture, Liquefied Propane, Liquefied Butane and Liquefied Petroleum Gases (LPG) for supply to non-domestic exempted category (NDEC) customers by the Indian Oil Corporation Limited, Hindustan petroleum Corporation Limited or Bharat Petroleum Corporation Limited | 5% | | 01/07/2017 |
| 27111200 | PETROLEUM GASES AND OTHER GASEOUS HYDROCARBONS – LIQUIFIED: PROPANE | 5% | | 01/07/2017 |
| 27111300 | PETROLEUM GASES AND OTHER GASEOUS HYDROCARBONS – LIQUIFIED: BUTANE | 5% | | 01/07/2017 |
| 27111400 | PETROLEUM GASES AND OTHER GASEOUS HYDROCARBONS – LIQUIFIED: ETHYLENE, PROPYLENE, BUTYLENE AND BUTADIENE | 18% | | 01/07/2017 |
| 271119 | OTHER | 18% | | 01/07/2017 |
| 27111900 | PETROLEUM GASES AND OTHER GASEOUS HYDROCARBONS – LIQUIFIED: OTHER | 5% | | 01/07/2017 |
| 27111910 | LPG (FOR NON-AUTOMOTIVE PURPOSES) CONFORMING TO STANDARD IS 4576 | 18% | | 01/07/2017 |
| 27111920 | LPG (FOR AUTOMOTIVE PURPOSES) CONFORMING TO STANDARD IS 14861 | 18% | | 01/07/2017 |
| 27111990 | OTHER | 18% | | 01/07/2017 |
| 27112100 | PETROLEUM GASES AND OTHER GASEOUS HYDROCARBONS – IN GASEOUS STATE: NATURAL GAS | 18% | | 01/07/2017 |
| 27112900 | PETROLEUM GASES AND OTHER GASEOUS HYDROCARBONS – IN GASEOUS STATE: OTHER | 18% | | 01/07/2017 |
| 2712 | PETROLEUM JELLY, PARAFFIN WAX, MICROCRYSTALLINE PETROLEUM WAX, SLACK WAX, OZOKERITE, LIGNITE WAX, PEAT WAX, OTHER MINERAL WAXES, AND SIMILAR PRODUCTS OBTAINED BY SYNTHESIS OR BY OTHER PROCESSES, WHETHER OR NOT COLOURED | 18% | | 01/07/2017 |
| 271210 | PETROLEUM JELLY | 18% | | 01/07/2017 |
| 27121010 | PETROLEUM JELLY, PARAFFIN WAX, MICROCRYSTALLINE PETROLEUM WAX, SLACK WAX, OZOKERITE, LIGNITE WAX, PEAT WAX, OTHER MINERAL WAXES, AND SIMILAR PRODUCTS OBTAINED BY SYNTHESIS OR BY OTHER PROCESSES, WHETHER OR NOT COLOURED – PETROLEUM JELLY: CRUDE | 18% | | 01/07/2017 |
| 27121090 | PETROLEUM JELLY, PARAFFIN WAX, MICROCRYSTALLINE PETROLEUM WAX, SLACK WAX, OZOKERITE, LIGNITE WAX, PEAT WAX, OTHER MINERAL WAXES, AND SIMILAR PRODUCTS OBTAINED BY SYNTHESIS OR BY OTHER PROCESSES, WHETHER OR NOT COLOURED – PETROLEUM JELLY: OTHER | 18% | | 01/07/2017 |
| 271220 | PARAFFIN WAX CONTAINING BY WEIGHT LESS THAN 0.75 % OF OIL | 18% | | 01/07/2017 |
| 27122000 | PARAFFIN WAX CONTAINING BY WEIGHT LESS THAN .75 PERCENT OF OIL | 18% | | 01/07/2017 |
| 27122010 | PETROLEUM JELLY, PARAFFIN WAX, MICROCRYSTALLINE PETROLEUM WAX, SLACK WAX, OZOKERITE, LIGNITE WAX, PEAT WAX, OTHER MINERAL WAXES, AND SIMILAR PRODUCTS OBTAINED BY SYNTHESIS OR BY OTHER PROCESSES, WHETHER OR NOT COLOURED – PARAFFIN WAX CONTAINING BY WE | 18% | | 01/07/2017 |
| 27122090 | PETROLEUM JELLY, PARAFFIN WAX, MICROCRYSTALLINE PETROLEUM WAX, SLACK WAX, OZOKERITE, LIGNITE WAX, PEAT WAX, OTHER MINERAL WAXES, AND SIMILAR PRODUCTS OBTAINED BY SYNTHESIS OR BY OTHER PROCESSES, WHETHER OR NOT COLOURED – PARAFFIN WAX CONTAINING BY WE | 18% | | 01/07/2017 |
| 271290 | OTHER | 18% | | 01/07/2017 |
| 27129010 | PETROLEUM JELLY, PARAFFIN WAX, MICROCRYSTALLINE PETROLEUM WAX, SLACK WAX, OZOKERITE, LIGNITE WAX, PEAT WAX, OTHER MINERAL WAXES, AND SIMILAR PRODUCTS OBTAINED BY SYNTHESIS OR BY OTHER PROCESSES, WHETHER OR NOT COLOURED- OTHER: MICRO-CRYSTALLINE PETR | 18% | | 01/07/2017 |
| 27129020 | PETROLEUM JELLY, PARAFFIN WAX, MICROCRYSTALLINE PETROLEUM WAX, SLACK WAX, OZOKERITE, LIGNITE WAX, PEAT WAX, OTHER MINERAL WAXES, AND SIMILAR PRODUCTS OBTAINED BY SYNTHESIS OR BY OTHER PROCESSES, WHETHER OR NOT COLOURED- OTHER: LIGNITE WAX | 18% | | 01/07/2017 |
| 27129030 | PETROLEUM JELLY, PARAFFIN WAX, MICROCRYSTALLINE PETROLEUM WAX, SLACK WAX, OZOKERITE, LIGNITE WAX, PEAT WAX, OTHER MINERAL WAXES, AND SIMILAR PRODUCTS OBTAINED BY SYNTHESIS OR BY OTHER PROCESSES, WHETHER OR NOT COLOURED- OTHER: SLACK WAX | 18% | | 01/07/2017 |
| 27129040 | PARAFFIN WAX CONTAINING BY WEIGHT 0.75 PERCENT OR MORE OF OIL | 18% | | 01/07/2017 |
| 27129090 | PETROLEUM JELLY, PARAFFIN WAX, MICROCRYSTALLINE PETROLEUM WAX, SLACK WAX, OZOKERITE, LIGNITE WAX, PEAT WAX, OTHER MINERAL WAXES, AND SIMILAR PRODUCTS OBTAINED BY SYNTHESIS OR BY OTHER PROCESSES, WHETHER OR NOT COLOURED- OTHER: OTHER | 18% | | 01/07/2017 |
| 2713 | PETROLEUM COKE, PETROLEUM BITUMEN AND OTHER RESIDUES OF PETROLEUM OILS OR OF OILS OBTAINED FROM BITUMINOUS MINERALS – PETROLEUM COKE: | 18% | | 01/07/2017 |
| 271311 | NOT CALCINED | 18% | | 01/07/2017 |
| 27131100 | PETROLEUM COKE, PETROLEUM BITUMEN AND OTHER RESIDUES OF PETROLEUM OILS OR OF OILS OBTAINED FROM BITUMINOUS MINERALS – PETROLEUM COKE: NOT CALCINED | 18% | | 01/07/2017 |
| 27131110 | RAW PETROLEUM COKE FOR ANODE MAKING IN ALUMINIUM INDUSTRY CONFORMING TO STANDARD IS 17049 | 18% | | 01/07/2017 |
| 27131190 | OTHER | 18% | | 01/07/2017 |
| 271312 | CALCINED | 18% | | 01/07/2017 |
| 27131200 | PETROLEUM COKE, PETROLEUM BITUMEN AND OTHER RESIDUES OF PETROLEUM OILS OR OF OILS OBTAINED FROM BITUMINOUS MINERALS – PETROLEUM COKE: CALCINED | 18% | | 01/07/2017 |
| 27131210 | CALCINED PETROLEUM CODE FOR ANODE MAKING IN ALUMINIUM INDUSTRY CONFORMING TO STANDARD IS 17049 | 18% | | 01/07/2017 |
| 27131290 | OTHER | 18% | | 01/07/2017 |
| 27132000 | PETROLEUM COKE, PETROLEUM BITUMEN AND OTHER RESIDUES OF PETROLEUM OILS OR OF OILS OBTAINED FROM BITUMINOUS MINERALS – PETROLEUM BITUMEN | 18% | | 01/07/2017 |
| 27139000 | PETROLEUM COKE, PETROLEUM BITUMEN AND OTHER RESIDUES OF PETROLEUM OILS OR OF OILS OBTAINED FROM BITUMINOUS MINERALS – OTHER RESIDUES OF PETROLEUM OILS OR OF OILS OBTAINED FROM BITUMINOUS MINERALS | 18% | | 01/07/2017 |
| 2714 | BITUMEN AND ASPHALT, NATURAL; BITUMINOUS OR OIL SHALE AND TAR SANDS; ASPHALTITES AND ASPHALTIC ROCKS | 18% | | 01/07/2017 |
| 27141000 | BITUMEN AND ASPHALT, NATURAL; BITUMINOUS OR OIL SHALE AND TAR SANDS; ASPHALTITES AND ASPHALTIC ROCKS -BITUMINOUS OR OIL SHALE AND TAR SANDS | 18% | | 01/07/2017 |
| 271490 | OTHER | 18% | | 01/07/2017 |
| 27149010 | BITUMEN AND ASPHALT, NATURAL; BITUMINOUS OR OIL SHALE AND TAR SANDS; ASPHALTITES AND ASPHALTIC ROCKS – OTHER: ASPHALT, NATURAL | 18% | | 01/07/2017 |
| 27149020 | BITUMEN AND ASPHALT, NATURAL; BITUMINOUS OR OIL SHALE AND TAR SANDS; ASPHALTITES AND ASPHALTIC ROCKS – OTHER: BITUMEN, NATURAL | 18% | | 01/07/2017 |
| 27149030 | BITUMEN AND ASPHALT, NATURAL; BITUMINOUS OR OIL SHALE AND TAR SANDS; ASPHALTITES AND ASPHALTIC ROCKS – OTHER: GILSONETE | 18% | | 01/07/2017 |
| 27149090 | BITUMEN AND ASPHALT, NATURAL; BITUMINOUS OR OIL SHALE AND TAR SANDS; ASPHALTITES AND ASPHALTIC ROCKS – OTHER: OTHER | 18% | | 01/07/2017 |
| 2715 | BITUMINOUS MIXTURES BASED ON NATURAL ASPHALT, ON NATURAL BITUMEN, ON PETROLEUM BITUMEN, ON MINERAL TAR OR ON MINERAL TAR PITCH (FOR EXAMPLE, BITUMINOUS MASTICS, CUT BACKS) | 18% | | 01/07/2017 |
| 271500 | BITUMINOUS MIXTURES BASED ON NATURAL ASPHALT, ON NATURAL BITUMEN, ON PETROLEUM BITUMEN, ON MINERAL TAR OR ON MINERAL TAR PITCH (FOR EXAMPLE, BITUMINOUS MASTICS, CUT BACKS) | 18% | | 01/07/2017 |
| 27150010 | BITUMINOUS MIXTURES BASED ON NATURAL ASPHALT, ON NATURAL BITUMEN, ON PETROLEUM BITUMEN, ON MINERAL TAR OR ON MINERAL TAR PITCH (FOR EXAMPLE, BITUMINOUS MASTICS, CUT BACKS) – BITUMINOUS MIXTURES BASED ON NATURAL ASPHALT, ON NATURAL BITUMEN, ON PETROLE | 18% | | 01/07/2017 |
| 27150090 | BITUMINOUS MIXTURES BASED ON NATURAL ASPHALT, ON NATURAL BITUMEN, ON PETROLEUM BITUMEN, ON MINERAL TAR OR ON MINERAL TAR PITCH (FOR EXAMPLE, BITUMINOUS MASTICS, CUT BACKS) – BITUMINOUS MIXTURES BASED ON NATURAL ASPHALT, ON NATURAL BITUMEN, ON PETROLE | 18% | | 01/07/2017 |
| 2716 | ELECTRICAL ENERGY | Nil | | 01/07/2017 |
| 27160000 | ELECTRICAL ENERGY | Nil | | 01/07/2017 |
Visited 133 Times, 1 Visit today