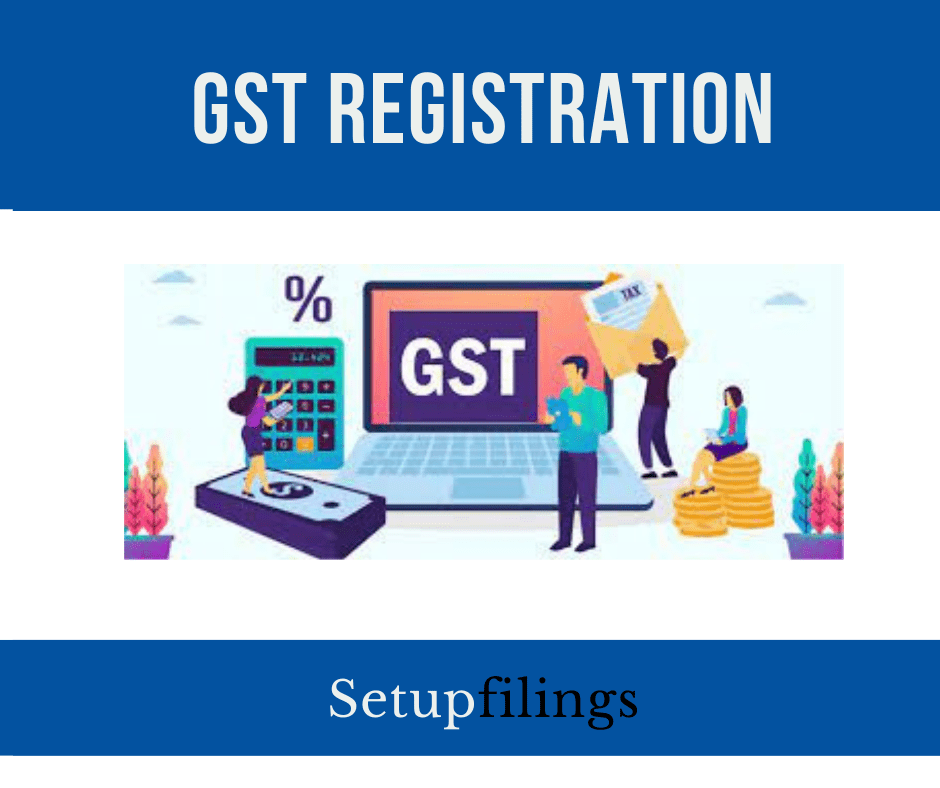 GST Rate & HSN Code for Ash, Ores and slag – Chapter 26
This Chapter 26 of GST Registration doesn't cover:
slag or comparative modern waste ready as macadam (heading 2517);
normal magnesium carbonate (magnesite), whether or not calcined (heading 2519);
slimes from the capacity tanks of petrol oils, comprising principally of such oils (2710);
essential slag of Chapter 31;
slag fleece, rock fleece or comparative mineral fleeces (heading 6806);
waste or piece of valuable metal or of metal clad with valuable metal; other waste or scrap containing valuable metal or valuable metal mixtures, of a sort utilized basically for the recuperation of valuable metal (heading 7112); or
copper, nickel or cobalt mattes delivered by any course of refining (Section XV).
For the reasons for headings 2601 to 2617, the expression "metals" signifies minerals of mineralogical species really utilized in the metallurgical business for the extraction of mercury. of the metals of heading 2844 or of the metals of Section XIV or XV, regardless of whether they are expected for non-metallurgical purposes. Headings 2601 to 2617 don't, be that as it may, incorporate minerals which have been submitted to processes not ordinary to the metallurgical business.
Heading 2620 applies just to:
Slag, debris and buildups of a sort utilized in industry either for the extraction of metals or as a reason for the production of substance mixtures of metals. barring slag, debris and buildups from the cremation of civil waste (heading 2621); and
Slag, debris and deposits containing arsenic, whether or not containing metals, of a sort utilized either for the extraction of arsenic or metals or for the assembling of their substance compounds.
| | | | | | |
| --- | --- | --- | --- | --- | --- |
| HSN Code | Description | Rate (%) | CESS (%) | Effective Date | Rate Revision |
| 2601 | IRON ORES AND CONCENTRATES, INCLUDING ROASTED IRON PYRITES – IRON ORES AND CONCENTRATES, OTHER THAN ROASTED IRON PYRITES : | 5% | | 01/07/2017 | |
| 260111 | NON-AGGLOMERATED | 5% | | 01/07/2017 | |
| 26011111 | IRON ORE LUMPS (60% FE OR MORE)—60% FE OR MORE BUT BELOW 62% FE | 5% | | 01/07/2017 | |
| 26011112 | IRON ORE LUMPS (60% FE OR MORE)—62% FE OR MORE BUT BELOW 62% FE | 5% | | 01/07/2017 | |
| 26011119 | IRON ORE LUMPS (60% FE OR MORE)— ABOVE 65% FE | 5% | | 01/07/2017 | |
| 26011121 | IRON ORE LUMPS (60% FE OR MORE)— BELOW 55% FE | 5% | | 01/07/2017 | |
| 26011122 | IRON ORE LUMPS (60% FE OR MORE)— 55% FE OR MORE BUT BELOW 58% FE | 5% | | 01/07/2017 | |
| 26011129 | IRON ORE LUMPS (60% FE OR MORE)— 58% FE OR MORE BUT BELOW 60% FE | 5% | | 01/07/2017 | |
| 26011131 | IRON ORE LUMPS (60% FE OR MORE)— 62% FE OR MORE BUT BELOW 65% FE | 5% | | 01/07/2017 | |
| 26011139 | IRON ORE LUMPS (60% FE OR MORE)— ABOVE 65% FE | 5% | | 01/07/2017 | |
| 26011141 | IRON ORE LUMPS (60% FE OR MORE)— BELOW 55% FE | 5% | | 01/07/2017 | |
| 26011142 | IRON ORE LUMPS (60% FE OR MORE)— 55% FE OR MORE BUT BELOW 58% FE | 5% | | 01/07/2017 | |
| 26011143 | IRON ORE LUMPS (60% FE OR MORE)— 58% FE OR MORE BUT BELOW 60% FE | 5% | | 01/07/2017 | |
| 26011149 | IRON ORE LUMPS (60% FE OR MORE)— 58% FE OR MORE BUT BELOW 62% FE | 5% | | 01/07/2017 | |
| 26011150 | IRON ORES AND CONCENTRATES, INCLUDING ROASTED IRON PYRITES – IRON ORES AND CONCENTRATES, OTHER THAN ROASTED IRON PYRITES : NON-AGGLOMERATED : IRON ORE CONCENTRATES | 5% | | 01/07/2017 | |
| 26011190 | IRON ORES AND CONCENTRATES, INCLUDING ROASTED IRON PYRITES – IRON ORES AND CONCENTRATES, OTHER THAN ROASTED IRON PYRITES : NON-AGGLOMERATED : OTHER | 5% | | 01/07/2017 | |
| 260112 | AGGLOMERATED | 5% | | 01/07/2017 | |
| 26011210 | IRON ORES AND CONCENTRATES, INCLUDING ROASTED IRON PYRITES – IRON ORES AND CONCENTRATES, OTHER THAN ROASTED IRON PYRITES : AGGLOMERATED : IRON ORE PELLETS | 5% | | 01/07/2017 | |
| 26011290 | IRON ORES AND CONCENTRATES, INCLUDING ROASTED IRON PYRITES – IRON ORES AND CONCENTRATES, OTHER THAN ROASTED IRON PYRITES : AGGLOMERATED : OTHER | 5% | | 01/07/2017 | |
| 26012000 | IRON ORES AND CONCENTRATES, INCLUDING ROASTED IRON PYRITES ROASTED IRON PYRITES | 5% | | 01/07/2017 | |
| 2602 | MANGANESE ORES AND CONCENTRATES, INCLUDING FERRUGINOUS MANGANESE ORES AND CONCENTRATES WITH A MANGANESE CONTENT OF 20% OR MORE, CALCULATED ON THE DRY WEIGHT | 5% | | 01/07/2017 | |
| 260200 | MANGANESE ORES AND CONCENTRATES, INCLUDING FERRUGINOUS MANGANESE ORES AND CONCENTRATES WITH A MANGANESE CONTENT OF 20% OR MORE, CALCULATED ON THE DRY WEIGHT | 5% | | 01/07/2017 | |
| 26020010 | MANGANESE ORES AND CONCENTRATES, INCLUDING FERRUGINOUS MANGANESE ORES AND CONCENTRATES WITH A MANGANESE CONTENT OF 20% OR MORE, CALCULATED ON THE DRY WEIGHT – MANGANESE ORES AND CONCENTRATES, INCLUDING FERRUGINOUS MANGANESE ORES AND CONCENTRATES WITH A MA | 5% | | 01/07/2017 | |
| 26020020 | MANGANESE ORES AND CONCENTRATES, INCLUDING FERRUGINOUS MANGANESE ORES AND CONCENTRATES WITH A MANGANESE CONTENT OF 20% OR MORE, CALCULATED ON THE DRY WEIGHT – MANGANESE ORES AND CONCENTRATES, INCLUDING FERRUGINOUS MANGANESE ORES AND CONCENTRATES WITH A MA | 5% | | 01/07/2017 | |
| 26020030 | MANGANESE ORES AND CONCENTRATES, INCLUDING FERRUGINOUS MANGANESE ORES AND CONCENTRATES WITH A MANGANESE CONTENT OF 20% OR MORE, CALCULATED ON THE DRY WEIGHT – MANGANESE ORES AND CONCENTRATES, INCLUDING FERRUGINOUS MANGANESE ORES AND CONCENTRATES WITH A MA | 5% | | 01/07/2017 | |
| 26020040 | MANGANESE ORES AND CONCENTRATES, INCLUDING FERRUGINOUS MANGANESE ORES AND CONCENTRATES WITH A MANGANESE CONTENT OF 20% OR MORE, CALCULATED ON THE DRY WEIGHT – MANGANESE ORES AND CONCENTRATES, INCLUDING FERRUGINOUS MANGANESE ORES AND CONCENTRATES WITH A MA | 5% | | 01/07/2017 | |
| 26020050 | MANGANESE ORES AND CONCENTRATES, INCLUDING FERRUGINOUS MANGANESE ORES AND CONCENTRATES WITH A MANGANESE CONTENT OF 20% OR MORE, CALCULATED ON THE DRY WEIGHT – MANGANESE ORES AND CONCENTRATES, INCLUDING FERRUGINOUS MANGANESE ORES AND CONCENTRATES WITH A MA | 5% | | 01/07/2017 | |
| 26020060 | MANGANESE ORES AND CONCENTRATES, INCLUDING FERRUGINOUS MANGANESE ORES AND CONCENTRATES WITH A MANGANESE CONTENT OF 20% OR MORE, CALCULATED ON THE DRY WEIGHT – MANGANESE ORES AND CONCENTRATES, INCLUDING FERRUGINOUS MANGANESE ORES AND CONCENTRATES WITH A MA | 5% | | 01/07/2017 | |
| 26020070 | MANGANESE ORES AND CONCENTRATES, INCLUDING FERRUGINOUS MANGANESE ORES AND CONCENTRATES WITH A MANGANESE CONTENT OF 20% OR MORE, CALCULATED ON THE DRY WEIGHT – MANGANESE ORES AND CONCENTRATES, INCLUDING FERRUGINOUS MANGANESE ORES AND CONCENTRATES WITH A MA | 5% | | 01/07/2017 | |
| 26020090 | MANGANESE ORES AND CONCENTRATES, INCLUDING FERRUGINOUS MANGANESE ORES AND CONCENTRATES WITH A MANGANESE CONTENT OF 20% OR MORE, CALCULATED ON THE DRY WEIGHT – MANGANESE ORES AND CONCENTRATES, INCLUDING FERRUGINOUS MANGANESE ORES AND CONCENTRATES WITH A MA | 5% | | 01/07/2017 | |
| 2603 | COPPER ORES AND CONCENTRATES | 5% | | 01/07/2017 | |
| 26030000 | COPPER ORES AND CONCENTRATES | 5% | | 01/07/2017 | |
| 2604 | NICKEL ORES AND CONCENTRATES | 5% | | 01/07/2017 | |
| 26040000 | NICKEL ORES AND CONCENTRATES | 5% | | 01/07/2017 | |
| 2605 | COBALT ORES AND CONCENTRATES | 5% | | 01/07/2017 | |
| 26050000 | COBALT ORES AND CONCENTRATES | 5% | | 01/07/2017 | |
| 2606 | ALUMINIUM ORES AND CONCENTRATES | 5% | | 01/07/2017 | |
| 260600 | ALUMINIUM ORES AND CONCENTRATES | 5% | | 01/07/2017 | |
| 26060010 | ALUMINIUM ORES AND CONCENTRATES – ALUMINIUM ORES AND CONCENTRATES: BAUXITE (NATURAL), NOT CALCINED | 5% | | 01/07/2017 | |
| 26060020 | ALUMINIUM ORES AND CONCENTRATES – ALUMINIUM ORES AND CONCENTRATES: BAUXITE (NATURAL), CALCINED | 5% | | 01/07/2017 | |
| 26060090 | ALUMINIUM ORES AND CONCENTRATES – ALUMINIUM ORES AND CONCENTRATES: OTHER ALUMINIUM ORES AND CONCENTRATES | 5% | | 01/07/2017 | |
| 2607 | LEAD ORES AND CONCENTRATES | 5% | | 01/07/2017 | |
| 26070000 | LEAD ORES AND CONCENTRATES | 5% | | 01/07/2017 | |
| 2608 | ZINC ORES AND CONCENTRATES | 5% | | 01/07/2017 | |
| 26080000 | ZINC ORES AND CONCENTRATES | 5% | | 01/07/2017 | |
| 2609 | TIN ORES AND CONCENTRATES | 5% | | 01/07/2017 | |
| 26090000 | TIN ORES AND CONCENTRATES | 5% | | 01/07/2017 | |
| 2610 | CHROMIUM ORES AND CONCENTRATES | 5% | | 01/07/2017 | |
| 261000 | CHROMIUM ORES AND CONCENTRATES | 5% | | 01/07/2017 | |
| 26100010 | CHROMIUM ORES AND CONCENTRATES – CHROMIUM ORES AND CONCENTRATES: CHROME ORE LUMPS, CONTAINING 47% CR2O3 AND ABOVE | 5% | | 01/07/2017 | |
| 26100020 | CHROMIUM ORES AND CONCENTRATES – CHROMIUM ORES AND CONCENTRATES: CHROME ORE LUMPS, CONTAINING 40% OR MORE BUT LESS THAN 47% CR2O3 | 5% | | 01/07/2017 | |
| 26100030 | CHROMIUM ORES AND CONCENTRATES – CHROMIUM ORES AND CONCENTRATES: CHROME ORE LUMPS BELOW 40% CR2O3 | 5% | | 01/07/2017 | |
| 26100040 | CHROMIUM ORES AND CONCENTRATES – CHROMIUM ORES AND CONCENTRATES: CHROME ORE FRIABLE AND CONCENTRATES FIXES CONTAINING 47% CR2O3 AND ABOVE | 5% | | 01/07/2017 | |
| 26100090 | CHROMIUM ORES AND CONCENTRATES – CHROMIUM ORES AND CONCENTRATES: OTHER | 5% | | 01/07/2017 | |
| 2611 | TUNGSTEN ORES AND CONCENTRATES | 5% | | 01/07/2017 | |
| 26110000 | TUNGSTEN ORES AND CONCENTRATES | 5% | | 01/07/2017 | |
| 2612 | URANIUM OR THORIUM ORES AND CONCENTRATES | 5% | | 01/07/2017 | |
| 26121000 | URANIUM OR THORIUM ORES AND CONCENTRATES – URANIUM ORES AND CONCENTRATES | 5% | | 01/07/2017 | |
| 26122000 | URANIUM OR THORIUM ORES AND CONCENTRATES – THORIUM ORES AND CONCENTRATES | 5% | | 01/07/2017 | |
| 2613 | MOLYBDENUM ORES AND CONCENTRATES | 5% | | 01/07/2017 | |
| 26131000 | MOLYBDENUM ORES AND CONCENTRATES – ROASTED | 5% | | 01/07/2017 | |
| 26139000 | MOLYBDENUM ORES AND CONCENTRATES – OTHER | 5% | | 01/07/2017 | |
| 2614 | TITANIUM ORES AND CONCENTRATES | 5% | | 01/07/2017 | |
| 261400 | TITANIUM ORES AND CONCENTRATES | 5% | | 01/07/2017 | |
| 26140010 | TITANIUM ORES AND CONCEN TRATES – TITANIUM ORES AND CONCENTRATES: LIMENITE, UNPROCESSED | 5% | | 01/07/2017 | |
| 26140020 | TITANIUM ORES AND CONCEN TRATES – TITANIUM ORES AND CONCENTRATES: LIMENITE, UPGRADED (BENEFICIATED LIMENITE INCLUDING LIMENITE GROUND) | 5% | | 01/07/2017 | |
| 26140031 | TITANIUM ORES AND CONCEN TRATES – TITANIUM ORES AND CONCENTRATES: RUTILE : RARE EARTH OXIDES INCLUDING RUTILE SAND | 5% | | 01/07/2017 | |
| 26140039 | TITANIUM ORES AND CONCEN TRATES – TITANIUM ORES AND CONCENTRATES: RUTILE : OTHER | 5% | | 01/07/2017 | |
| 26140090 | TITANIUM ORES AND CONCEN TRATES – TITANIUM ORES AND CONCENTRATES: OTHER | 5% | | 01/07/2017 | |
| 2615 | NIOBIUM, TANTALUM, VANADIUM OR ZIRCONIUM ORES AND CONCENTRATE | 5% | | 01/07/2017 | |
| 26151000 | NIOBIUM, TANTALUM, VANADIUM OR ZIRCONIUM ORES AND CONCENTRATES ZIRCONIUM ORES AND CONCENTRATES | 5% | | 01/07/2017 | |
| 261590 | OTHER | 5% | | 01/07/2017 | |
| 26159010 | NIOBIUM, TANTALUM, VANADIUM OR ZIRCONIUM ORES AND CONCENTRATES – OTHER : VANADIUM ORES AND CONCENTRATES | 5% | | 01/07/2017 | |
| 26159020 | NIOBIUM, TANTALUM, VANADIUM OR ZIRCONIUM ORES AND CONCENTRATES – OTHER : NIOBIUM OR TANTALUM ORES AND CONCENTRATES | 5% | | 01/07/2017 | |
| 2616 | PRECIOUS METAL ORES AND CONCENTRATES | 5% | | 01/07/2017 | |
| 26161000 | PRECIOUS METAL ORES AND CONCENTRATES SILVER ORES AND CONCENTRATES | 5% | | 01/07/2017 | |
| 261690 | OTHER | 5% | | 01/07/2017 | |
| 26169010 | PRECIOUS METAL ORES AND CONCENTRATES – OTHER : GOLD ORES AND CONCENTRATES | 5% | | 01/07/2017 | |
| 26169090 | PRECIOUS METAL ORES AND CONCENTRATES – OTHER : OTHER | 5% | | 01/07/2017 | |
| 2617 | OTHER ORES AND CONCENTRATES | 5% | | 01/07/2017 | |
| 26171000 | OTHER ORES AND CONCENTRATES – ANTIMONY ORES AND CONCENTRATES | 5% | | 01/07/2017 | |
| 26179000 | OTHER ORES AND CONCENTRATES – OTHER | 5% | | 01/07/2017 | |
| 2618 | GRANULATED SLAG (SLAG SAND) FROM THE MANUFACTURE OF IRON OR STEEL | 5% | | 01/07/2017 | |
| 26180000 | GRANULATED SLAG (SLAG SAND) FROM THE MANUFACTURE OF IRON OR STEEL | 5% | | 01/07/2017 | |
| 2619 | SLAG, DROSS (OTHER THAN GRANULATED SLAG), SCALINGS AND OTHER WASTE FROM THE MANUFACTURE OF IRON OR STEEL | 18% | | 01/07/2017 | |
| 261900 | SLAG, DROSS (OTHER THAN GRANULATED SLAG), SCALINGS AND OTHER WASTE FROM THE MANUFACTURE OF IRON OR STEEL | 18% | | 01/07/2017 | |
| 26190010 | SLAG, DROSS (OTHER THAN GRANULATED SLAG), SCALINGS AND OTHER WASTE FROM THE MANUFACTURE OF IRON OR STEEL – SLAG, DROSS (OTHER THAN GRANULATED SLAG), SCALINGS AND OTHER WASTE FROM THE MANUFACTURE OF IRON OR STEEL: CONVERTED SLAG (SCULL) OF BLAST FURNACE | 18% | | 01/07/2017 | |
| 26190090 | SLAG, DROSS (OTHER THAN GRANULATED SLAG), SCALINGS AND OTHER WASTE FROM THE MANUFACTURE OF IRON OR STEEL – SLAG, DROSS (OTHER THAN GRANULATED SLAG), SCALINGS AND OTHER WASTE FROM THE MANUFACTURE OF IRON OR STEEL: OTHER | 18% | | 01/07/2017 | |
| 2620 | SLAG, ASH AND RESIDUES (OTHER THAN FROM THE MANUFACTURE OF IRON OR STEEL), CONTAINING ARSENIC, METALS OR THEIR COMPOUNDS – CONTAINING MAINLY ZINC : | 18% | | 01/07/2017 | |
| 26201100 | SLAG, ASH AND RESIDUES (OTHER THAN FROM THE MANUFACTURE OF IRON OR STEEL), CONTAINING ARSENIC, METALS OR THEIR COMPOUNDS – CONTAINING MAINLY ZINC : HARD ZINC SPELTER | 18% | | 01/07/2017 | |
| 262019 | OTHER | 18% | | 01/07/2017 | |
| 26201900 | SLAG, ASH AND RESIDUES (OTHER THAN FROM THE MANUFACTURE OF IRON OR STEEL), CONTAINING ARSENIC, METALS OR THEIR COMPOUNDS – CONTAINING MAINLY ZINC : OTHER | 18% | | 01/07/2017 | |
| 26201910 | ZINC DROSS | 18% | | 01/07/2017 | |
| 26201990 | OTHER | 18% | | 01/07/2017 | |
| 26202100 | SLAG, ASH AND RESIDUES (OTHER THAN FROM THE MANUFACTURE OF IRON OR STEEL), CONTAINING ARSENIC, METALS OR THEIR COMPOUNDS – CONTAINING MAINLY LEAD: LEADED GASOLINE SLUDGES AND LEADED ANTI-KNOCK COMPOUND SLUDGES | 18% | | 01/07/2017 | |
| 262029 | OTHER | 18% | | 01/07/2017 | |
| 26202900 | SLAG, ASH AND RESIDUES (OTHER THAN FROM THE MANUFACTURE OF IRON OR STEEL), CONTAINING ARSENIC, METALS OR THEIR COMPOUNDS – CONTAINING MAINLY LEAD: OTHER | 18% | | 01/07/2017 | |
| 26202910 | LEAD DROSS | 18% | | 01/07/2017 | |
| 26202990 | OTHER | 18% | | 01/07/2017 | |
| 262030 | CONTAINING MAINLY COPPER | 18% | | 01/07/2017 | |
| 26203010 | SLAG, ASH AND RESIDUES (OTHER THAN FROM THE MANUFACTURE OF IRON OR STEEL), CONTAINING ARSENIC, METALS OR THEIR COMPOUNDS – CONTAINING MAINLY COPPER : BRASS DROSS | 18% | | 01/07/2017 | |
| 26203090 | SLAG, ASH AND RESIDUES (OTHER THAN FROM THE MANUFACTURE OF IRON OR STEEL), CONTAINING ARSENIC, METALS OR THEIR COMPOUNDS – CONTAINING MAINLY COPPER : OTHER | 18% | | 01/07/2017 | |
| 262040 | CONTAINING MAINLY ALUMINIUM | 18% | | 01/07/2017 | |
| 26204010 | SLAG, ASH AND RESIDUES (OTHER THAN FROM THE MANUFACTURE OF IRON OR STEEL), CONTAINING ARSENIC, METALS OR THEIR COMPOUNDS – CONTAINING MAINLY ALUMINIUM: ALUMINIUM DROSS | 18% | | 01/07/2017 | |
| 26204090 | SLAG, ASH AND RESIDUES (OTHER THAN FROM THE MANUFACTURE OF IRON OR STEEL), CONTAINING ARSENIC, METALS OR THEIR COMPOUNDS – CONTAINING MAINLY ALUMINIUM: OTHER | 18% | | 01/07/2017 | |
| 26206000 | SLAG, ASH AND RESIDUES (OTHER THAN FROM THE MANUFACTURE OF IRON OR STEEL), CONTAINING ARSENIC, METALS OR THEIR COMPOUNDS -CONTAINING ARSENIC, MERCURY, THALLIUM OR THEIR MIXTURES, OF A KIND USED FOR THE EXTRACTION OF ARSENIC OR THOSE METALS OR FOR THE MANU | 18% | | 01/07/2017 | |
| 26209100 | SLAG, ASH AND RESIDUES (OTHER THAN FROM THE MANUFACTURE OF IRON OR STEEL), CONTAINING ARSENIC, METALS OR THEIR COMPOUNDS – OTHER: CONTAINING ANTIMONY , BERYLLIUM, CADMIUM, CHROMIUM OR THEIR MIXTURES | 18% | | 01/07/2017 | |
| 26209900 | SLAG, ASH AND RESIDUES (OTHER THAN FROM THE MANUFACTURE OF IRON OR STEEL), CONTAINING ARSENIC, METALS OR THEIR COMPOUNDS – OTHER: OTHER | 18% | | 01/07/2017 | |
| 2621 | FLY ASH | 5% | | 15/11/2017 | |
| 2621 | OTHER SLAG AND ASH, INLCUDING SEAWEED ASH (KELP); ASH AND RESIDUES FROM THE INCINERATION OF MUNICIPAL WASTE | 18% | | 15/11/2017 1/07/2017 | |
| 26211000 | OTHER SLAG AND ASH, INLCUDING SEAWEED ASH (KELP); ASH AND RESIDUES FROM THE INCINERATION OF MUNICIPAL WASTE – ASH AND RESIDUES FROM THE INCINERATION OF MUNICIPAL WASTE | 18% | | 15/11/2017 1/07/2017 | |
| 26219000 | OTHER SLAG AND ASH, INLCUDING SEAWEED ASH (KELP); ASH AND RESIDUES FROM THE INCINERATION OF MUNICIPAL WASTE – OTHER | 18% | | 15/11/2017 1/07/2017 | |
Visited 182 Times, 1 Visit today