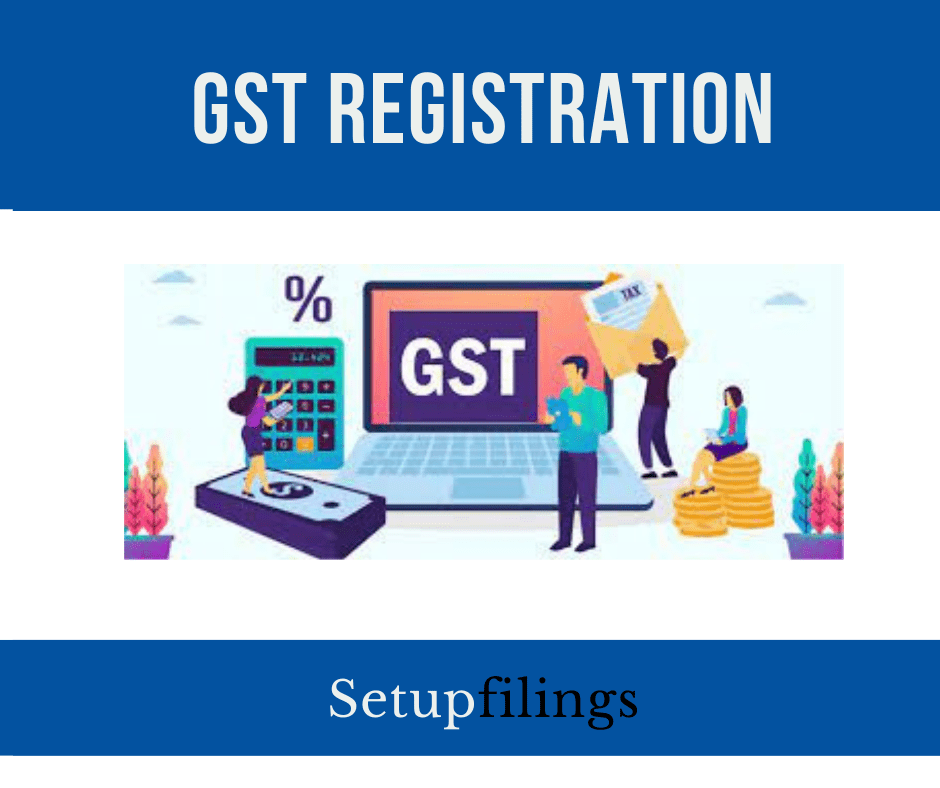 GST Rate & HSN Code for paints and varnishes; dyes, putty and other mastics; pigments and other colouring matter; Tanning or dyeing extracts; tannins and their derivatives; inks – Chapter 32
Notes
This Chapter 32 of GST Registration doesn't cover:
Separate synthetically characterized components or mixtures [except those of heading 3203 or 3204, inorganic results of a sort utilized as lumino-phores (heading 3206), glass acquired from melded quartz or other intertwined silica in the structures accommodated in heading 3207. and furthermore colors and other shading matter set up in structures or packings for retail deal, of heading 3212];
Tannates or other tannin subordinates of results of headings 2936 to 2939, 2941 or 3501 to 3504; or
Mastics of black-top or other bituminous mastics (heading 2715).
Heading 3204 incorporates combinations of settled diazonium salts and couplers for the creation of azo colors.
Headings 3203, 3204, 3205 and 3206 apply additionally to arrangements dependent on shading matter (counting, on account of heading 3206, shading shades of heading 2530 or Chapter 28, metal drops and metal powders), of a sort utilized for shading any material or utilized as fixings in the assembling of shading arrangements. The headings don't have any significant bearing, nonetheless, to shades scattered in non-fluid media, in fluid or glue structure, of a sort utilized in the production of paints, including lacquers (heading 3212), or to different arrangements of heading 3207, 3208, 3209, 3210, 3212, 3213 or 3215.
Heading 3208 incorporates arrangements (other than collodions) comprising of any of the items determined in headings 3901 to 3913 in unstable natural solvents when the heaviness of the dissolvable surpasses 50%. Of the heaviness of the arrangement.
The articulation "shading matter" in this Chapter does exclude results of a sort utilized as extenders in oil paints, whether or not they are likewise reasonable for shading sicknesses.
The articulation "stepping foils" in heading 3212 applies just to thin sheets of a sort utilized for printing, for instance, book covers or cap groups, and comprising of:
metallic powder (counting powder of valuable metal) or shade, agglomerated with paste, gelatin or other folio; or
metal (counting valuable metal) or color, saved on a supporting sheet of any material.
| | | | | | |
| --- | --- | --- | --- | --- | --- |
| HSN Code | Description | Rate (%) | CESS (%) | Effective Date | Rate Revision |
| 3201 | TANNING EXTRACTS OF VEGETABLE ORIGIN; TANNINS AND THEIR SALTS, ETHERS, ESTERS AND OTHER DERIVATIVES | 18% | | 01/07/2017 | |
| 3201 | TANNING EXTRACTS OF VEGETABLE ORIGIN; TANNINS AND THEIR SALTS, ETHERS, ESTERS AND OTHER DERIVATIVES (OTHER THAN WATTLE EXTRACT, QUEBRACHO EXTRACT, CHESTNUT EXTRACT) | 18% | | 01/07/2017 | |
| 32011000 | TANNING EXTRACTS OF VEGETABLE ORIGIN; TANNINS AND THEIR SALTS, ETHERS, ESTERS AND OTHER DERIVATIVES QUEBRACHO EXTRACT | 18% | | 01/07/2017 | |
| 32012000 | TANNING EXTRACTS OF VEGETABLE ORIGIN; TANNINS AND THEIR SALTS, ETHERS, ESTERS AND OTHER DERIVATIVES WATTLE EXTRACT | 18% | | 01/07/2017 | |
| 320190 | OTHER | 18% | | 01/07/2017 | |
| 32019010 | TANNING EXTRACTS OF VEGETABLE ORIGIN; TANNINS AND THEIR SALTS, ETHERS, ESTERS AND OTHER DERIVATIVES – OTHER : GAMBIER EXTRACTS | 18% | | 01/07/2017 | |
| 32019020 | TANNING EXTRACTS OF VEGETABLE ORIGIN; TANNINS AND THEIR SALTS, ETHERS, ESTERS AND OTHER DERIVATIVES – OTHER : MYROBALAN FRUIT EXTRACT | 18% | | 01/07/2017 | |
| 32019030 | TANNING EXTRACTS OF VEGETABLE ORIGIN; TANNINS AND THEIR SALTS, ETHERS, ESTERS AND OTHER DERIVATIVES – OTHER : GALLOTANNIC ACID (TANNIN, DIGALLIC ACID) | 18% | | 01/07/2017 | |
| 32019090 | TANNING EXTRACTS OF VEGETABLE ORIGIN; TANNINS AND THEIR SALTS, ETHERS, ESTERS AND OTHER DERIVATIVES – OTHER : OTHER | 18% | | 01/07/2017 | |
| 3202 | ENZYMATIC PREPARATIONS FOR PRE-TANNIN | 5% | | 01/07/2017 | |
| 3202 | SYNTHETIC ORGANIC TANNING SUBSTANCES; INORGANIC TANNING SUBSTANCES; TANNING PREPARATIONS, WHETHER OR NOT CONTAINING NATURAL TANNING SUBSTANCES (OTHER THAN ENZYMATIC PREPARATIONS FOR PRE-TANNING | 18% | | 01/07/2017 | |
| 3202 | SYNTHETIC ORGANIC TANNING SUBSTANCES; INORGANIC TANNING SUBSTANCES; TANNING PREPARATIONS, WHETHER OR NOT CONTAINING NATURAL TANNING SUBSTANCES; ENZYMATIC PREPARATIONS FOR PRETANNING | 5% | | 01/07/2017 | |
| 3202 | SYNTHETIC ORGANIC TANNING SUBSTANCES; INORGANIC TANNING SUBSTANCES; TANNING PREPARATIONS, WHETHER OR NOT CONTAINING NATURAL TANNING SUBSTANCES; ENZYMATIC PREPARATIONS FOR PRETANNING | 18% | | 01/07/2017 | |
| 32021000 | SYNTHETIC ORGANIC TANNING SUBSTANCES; INORGANIC TANNING SUBSTANCES; TANNING PREPARATIONS, WHETHER OR NOT CONTAINING NATURAL TANNING SUBSTANCES; ENZYMATIC PREPARATIONS FOR PRE – TANNING SYNTHETIC ORGANIC TANNING SUBSTANCES | 5% | | 01/07/2017 | |
| 320290 | OTHER | 18% | | 01/07/2017 | |
| 32029010 | SYNTHETIC ORGANIC TANNING SUBSTANCES; INORGANIC TANNING SUBSTANCES; TANNING PREPARATIONS, WHETHER OR NOT CONTAINING NATURAL TANNING SUBSTANCES; ENZYMATIC PREPARATIONS FOR PRE – TANNING – OTHER : INORGANIC TANNING SUBSTANCES | 18% | | 01/07/2017 | |
| 32029020 | SYNTHETIC ORGANIC TANNING SUBSTANCES; INORGANIC TANNING SUBSTANCES; TANNING PREPARATIONS, WHETHER OR NOT CONTAINING NATURAL TANNING SUBSTANCES; ENZYMATIC PREPARATIONS FOR PRE – TANNING – OTHER : TANNING PREPARATIONS, WHETHER OR NOT CONTAINING NATURAL TANN | 18% | | 01/07/2017 | |
| 32029030 | SYNTHETIC ORGANIC TANNING SUBSTANCES; INORGANIC TANNING SUBSTANCES; TANNING PREPARATIONS, WHETHER OR NOT CONTAINING NATURAL TANNING SUBSTANCES; ENZYMATIC PREPARATIONS FOR PRE – TANNING – OTHER : ENZYMATIC PREPARATIONS FOR PRE – TANNING | 5% | | 01/07/2017 | |
| 32029090 | SYNTHETIC ORGANIC TANNING SUBSTANCES; INORGANIC TANNING SUBSTANCES; TANNING PREPARATIONS, WHETHER OR NOT CONTAINING NATURAL TANNING SUBSTANCES; ENZYMATIC PREPARATIONS FOR PRE – TANNING – OTHER : OTHER | 18% | | 01/07/2017 | |
| 3203 | COLOURING MATTER OF VEGETABLE OR ANIMAL ORIGIN (INCLUDING DYEING EXTRACTS BUT EXCLUDING ANIMAL BLACK), WHETHER OR NOT CHEMICALLY DEFINED; PREPARATIONS AS SPECIFIED IN NOTE 3 TO THIS CHAPTER BASED ON COLOURING MATTER OF VEGETABLE OR ANIMAL ORIGIN | 18% | | 01/07/2017 | |
| 320300 | COLOURING MATTER OF VEGETABLE OR ANIMAL ORIGIN (INCLUDING DYEING EXTRACTS BUT EXCLUDING ANIMAL BLACK), WHETHER OR NOT CHEMICALLY DEFINED; PREPARATIONS AS SPECIFIED IN NOTE 3 TO THIS CHAPTER BASED ON COLOURING MATTER OF VEGETABLE OR ANIMAL ORIGIN | 18% | | 01/07/2017 | |
| 32030010 | COLOURING MATTER OF VEGETABLE OR ANIMAL ORIGIN (INCLUDING DYEING EXTRACTS BUT EXCLUDING ANIMAL BLACK), WHETHER OR NOT CHEMICALLY DEFINED; PREPARATIONS AS SPECIFIED IN NOTE 3 TO THIS CHAPTER BASED ON COLOURING MATTER OF VEGETABLE OR ANIMAL ORIGIN – COLOURI | 18% | | 01/07/2017 | |
| 32030020 | COLOURING MATTER OF VEGETABLE OR ANIMAL ORIGIN (INCLUDING DYEING EXTRACTS BUT EXCLUDING ANIMAL BLACK), WHETHER OR NOT CHEMICALLY DEFINED; PREPARATIONS AS SPECIFIED IN NOTE 3 TO THIS CHAPTER BASED ON COLOURING MATTER OF VEGETABLE OR ANIMAL ORIGIN – COLOURI | 18% | | 01/07/2017 | |
| 32030030 | COLOURING MATTER OF VEGETABLE OR ANIMAL ORIGIN (INCLUDING DYEING EXTRACTS BUT EXCLUDING ANIMAL BLACK), WHETHER OR NOT CHEMICALLY DEFINED; PREPARATIONS AS SPECIFIED IN NOTE 3 TO THIS CHAPTER BASED ON COLOURING MATTER OF VEGETABLE OR ANIMAL ORIGIN – COLOURI | 18% | | 01/07/2017 | |
| 32030040 | COLOURING MATTER OF VEGETABLE OR ANIMAL ORIGIN (INCLUDING DYEING EXTRACTS BUT EXCLUDING ANIMAL BLACK), WHETHER OR NOT CHEMICALLY DEFINED; PREPARATIONS AS SPECIFIED IN NOTE 3 TO THIS CHAPTER BASED ON COLOURING MATTER OF VEGETABLE OR ANIMAL ORIGIN – COLOURI | 18% | | 01/07/2017 | |
| 32030090 | COLOURING MATTER OF VEGETABLE OR ANIMAL ORIGIN (INCLUDING DYEING EXTRACTS BUT EXCLUDING ANIMAL BLACK), WHETHER OR NOT CHEMICALLY DEFINED; PREPARATIONS AS SPECIFIED IN NOTE 3 TO THIS CHAPTER BASED ON COLOURING MATTER OF VEGETABLE OR ANIMAL ORIGIN – COLOURI | 18% | | 01/07/2017 | |
| 3204 | SYNTHETIC ORGANIC COLOURING MATTER, WHETHER OR NOT CHEMICALLY DEFINED; PREPARATIONS AS SPECIFIED IN NOTE 3 TO THIS CHAPTER BASED ON SYNTHETIC ORGANIC COLOURING MATTER; SYNTHETIC ORGANIC PRODUCTS OF A KIND USED AS FLUORESCENT BRIGHTENING AGENTS OR AS LUMIN | 18% | | 01/07/2017 | |
| 320411 | DISPERSE DYES AND PREPARATIONS BASED THEREON | 18% | | 01/07/2017 | |
| 32041111 | 3204 SYNTHETIC ORGANIC COLOURING MATTER, WHETHER OR NOT CHEMICALLY DEFINED; PREPARATIONS AS SPECIFIED IN NOTE 3 TO THIS CHAPTER BASED ON SYNTHETIC ORGANIC COLOURING MATTER; SYNTHETIC ORGANIC PRODUCTS OF A KIND USED AS FLUORESCENT BRIGHTENING AGENTS OR AS | 18% | | 01/07/2017 | |
| 32041119 | 3204 SYNTHETIC ORGANIC COLOURING MATTER, WHETHER OR NOT CHEMICALLY DEFINED; PREPARATIONS AS SPECIFIED IN NOTE 3 TO THIS CHAPTER BASED ON SYNTHETIC ORGANIC COLOURING MATTER; SYNTHETIC ORGANIC PRODUCTS OF A KIND USED AS FLUORESCENT BRIGHTENING AGENTS OR AS | 18% | | 01/07/2017 | |
| 32041121 | SYNTHETIC ORGANIC COLOURING MATTER, WHETHER OR NOT CHEMICALLY DEFINED; PREPARATIONS AS SPECIFIED IN NOTE 3 TO THIS CHAPTER BASED ON SYNTHETIC ORGANIC COLOURING MATTER; SYNTHETIC ORGANIC PRODUCTS OF A KIND USED AS FLUORESCENT BRIGHTENING AGENTS OR AS LUMIN | 18% | | 01/07/2017 | |
| 32041129 | SYNTHETIC ORGANIC COLOURING MATTER, WHETHER OR NOT CHEMICALLY DEFINED; PREPARATIONS AS SPECIFIED IN NOTE 3 TO THIS CHAPTER BASED ON SYNTHETIC ORGANIC COLOURING MATTER; SYNTHETIC ORGANIC PRODUCTS OF A KIND USED AS FLUORESCENT BRIGHTENING AGENTS OR AS LUMIN | 18% | | 01/07/2017 | |
| 32041131 | SYNTHETIC ORGANIC COLOURING MATTER, WHETHER OR NOT CHEMICALLY DEFINED; PREPARATIONS AS SPECIFIED IN NOTE 3 TO THIS CHAPTER BASED ON SYNTHETIC ORGANIC COLOURING MATTER; SYNTHETIC ORGANIC PRODUCTS OF A KIND USED AS FLUORESCENT BRIGHTENING AGENTS OR AS LUMIN | 18% | | 01/07/2017 | |
| 32041132 | SYNTHETIC ORGANIC COLOURING MATTER, WHETHER OR NOT CHEMICALLY DEFINED; PREPARATIONS AS SPECIFIED IN NOTE 3 TO THIS CHAPTER BASED ON SYNTHETIC ORGANIC COLOURING MATTER; SYNTHETIC ORGANIC PRODUCTS OF A KIND USED AS FLUORESCENT BRIGHTENING AGENTS OR AS LUMIN | 18% | | 01/07/2017 | |
| 32041133 | SYNTHETIC ORGANIC COLOURING MATTER, WHETHER OR NOT CHEMICALLY DEFINED; PREPARATIONS AS SPECIFIED IN NOTE 3 TO THIS CHAPTER BASED ON SYNTHETIC ORGANIC COLOURING MATTER; SYNTHETIC ORGANIC PRODUCTS OF A KIND USED AS FLUORESCENT BRIGHTENING AGENTS OR AS LUMIN | 18% | | 01/07/2017 | |
| 32041139 | SYNTHETIC ORGANIC COLOURING MATTER, WHETHER OR NOT CHEMICALLY DEFINED; PREPARATIONS AS SPECIFIED IN NOTE 3 TO THIS CHAPTER BASED ON SYNTHETIC ORGANIC COLOURING MATTER; SYNTHETIC ORGANIC PRODUCTS OF A KIND USED AS FLUORESCENT BRIGHTENING AGENTS OR AS LUMIN | 18% | | 01/07/2017 | |
| 32041141 | SYNTHETIC ORGANIC COLOURING MATTER, WHETHER OR NOT CHEMICALLY DEFINED; PREPARATIONS AS SPECIFIED IN NOTE 3 TO THIS CHAPTER BASED ON SYNTHETIC ORGANIC COLOURING MATTER; SYNTHETIC ORGANIC PRODUCTS OF A KIND USED AS FLUORESCENT BRIGHTENING AGENTS OR AS LUMIN | 18% | | 01/07/2017 | |
| 32041142 | SYNTHETIC ORGANIC COLOURING MATTER, WHETHER OR NOT CHEMICALLY DEFINED; PREPARATIONS AS SPECIFIED IN NOTE 3 TO THIS CHAPTER BASED ON SYNTHETIC ORGANIC COLOURING MATTER; SYNTHETIC ORGANIC PRODUCTS OF A KIND USED AS FLUORESCENT BRIGHTENING AGENTS OR AS LUMIN | 18% | | 01/07/2017 | |
| 32041143 | SYNTHETIC ORGANIC COLOURING MATTER, WHETHER OR NOT CHEMICALLY DEFINED; PREPARATIONS AS SPECIFIED IN NOTE 3 TO THIS CHAPTER BASED ON SYNTHETIC ORGANIC COLOURING MATTER; SYNTHETIC ORGANIC PRODUCTS OF A KIND USED AS FLUORESCENT BRIGHTENING AGENTS OR AS LUMIN | 18% | | 01/07/2017 | |
| 32041149 | SYNTHETIC ORGANIC COLOURING MATTER, WHETHER OR NOT CHEMICALLY DEFINED; PREPARATIONS AS SPECIFIED IN NOTE 3 TO THIS CHAPTER BASED ON SYNTHETIC ORGANIC COLOURING MATTER; SYNTHETIC ORGANIC PRODUCTS OF A KIND USED AS FLUORESCENT BRIGHTENING AGENTS OR AS LUMIN | 18% | | 01/07/2017 | |
| 32041151 | SYNTHETIC ORGANIC COLOURING MATTER, WHETHER OR NOT CHEMICALLY DEFINED; PREPARATIONS AS SPECIFIED IN NOTE 3 TO THIS CHAPTER BASED ON SYNTHETIC ORGANIC COLOURING MATTER; SYNTHETIC ORGANIC PRODUCTS OF A KIND USED AS FLUORESCENT BRIGHTENING AGENTS OR AS LUMIN | 18% | | 01/07/2017 | |
| 32041152 | SYNTHETIC ORGANIC COLOURING MATTER, WHETHER OR NOT CHEMICALLY DEFINED; PREPARATIONS AS SPECIFIED IN NOTE 3 TO THIS CHAPTER BASED ON SYNTHETIC ORGANIC COLOURING MATTER; SYNTHETIC ORGANIC PRODUCTS OF A KIND USED AS FLUORESCENT BRIGHTENING AGENTS OR AS LUMIN | 18% | | 01/07/2017 | |
| 32041153 | SYNTHETIC ORGANIC COLOURING MATTER, WHETHER OR NOT CHEMICALLY DEFINED; PREPARATIONS AS SPECIFIED IN NOTE 3 TO THIS CHAPTER BASED ON SYNTHETIC ORGANIC COLOURING MATTER; SYNTHETIC ORGANIC PRODUCTS OF A KIND USED AS FLUORESCENT BRIGHTENING AGENTS OR AS LUMIN | 18% | | 01/07/2017 | |
| 32041154 | SYNTHETIC ORGANIC COLOURING MATTER, WHETHER OR NOT CHEMICALLY DEFINED; PREPARATIONS AS SPECIFIED IN NOTE 3 TO THIS CHAPTER BASED ON SYNTHETIC ORGANIC COLOURING MATTER; SYNTHETIC ORGANIC PRODUCTS OF A KIND USED AS FLUORESCENT BRIGHTENING AGENTS OR AS LUMIN | 18% | | 01/07/2017 | |
| 32041155 | SYNTHETIC ORGANIC COLOURING MATTER, WHETHER OR NOT CHEMICALLY DEFINED; PREPARATIONS AS SPECIFIED IN NOTE 3 TO THIS CHAPTER BASED ON SYNTHETIC ORGANIC COLOURING MATTER; SYNTHETIC ORGANIC PRODUCTS OF A KIND USED AS FLUORESCENT BRIGHTENING AGENTS OR AS LUMIN | 18% | | 01/07/2017 | |
| 32041156 | SYNTHETIC ORGANIC COLOURING MATTER, WHETHER OR NOT CHEMICALLY DEFINED; PREPARATIONS AS SPECIFIED IN NOTE 3 TO THIS CHAPTER BASED ON SYNTHETIC ORGANIC COLOURING MATTER; SYNTHETIC ORGANIC PRODUCTS OF A KIND USED AS FLUORESCENT BRIGHTENING AGENTS OR AS LUMIN | 18% | | 01/07/2017 | |
| 32041159 | SYNTHETIC ORGANIC COLOURING MATTER, WHETHER OR NOT CHEMICALLY DEFINED; PREPARATIONS AS SPECIFIED IN NOTE 3 TO THIS CHAPTER BASED ON SYNTHETIC ORGANIC COLOURING MATTER; SYNTHETIC ORGANIC PRODUCTS OF A KIND USED AS FLUORESCENT BRIGHTENING AGENTS OR AS LUMIN | 18% | | 01/07/2017 | |
| 32041191 | SYNTHETIC ORGANIC COLOURING MATTER, WHETHER OR NOT CHEMICALLY DEFINED; PREPARATIONS AS SPECIFIED IN NOTE 3 TO THIS CHAPTER BASED ON SYNTHETIC ORGANIC COLOURING MATTER; SYNTHETIC ORGANIC PRODUCTS OF A KIND USED AS FLUORESCENT BRIGHTENING AGENTS OR AS LUMIN | 18% | | 01/07/2017 | |
| 32041192 | SYNTHETIC ORGANIC COLOURING MATTER, WHETHER OR NOT CHEMICALLY DEFINED; PREPARATIONS AS SPECIFIED IN NOTE 3 TO THIS CHAPTER BASED ON SYNTHETIC ORGANIC COLOURING MATTER; SYNTHETIC ORGANIC PRODUCTS OF A KIND USED AS FLUORESCENT BRIGHTENING AGENTS OR AS LUMIN | 18% | | 01/07/2017 | |
| 32041193 | SYNTHETIC ORGANIC COLOURING MATTER, WHETHER OR NOT CHEMICALLY DEFINED; PREPARATIONS AS SPECIFIED IN NOTE 3 TO THIS CHAPTER BASED ON SYNTHETIC ORGANIC COLOURING MATTER; SYNTHETIC ORGANIC PRODUCTS OF A KIND USED AS FLUORESCENT BRIGHTENING AGENTS OR AS LUMIN | 18% | | 01/07/2017 | |
| 32041194 | SYNTHETIC ORGANIC COLOURING MATTER, WHETHER OR NOT CHEMICALLY DEFINED; PREPARATIONS AS SPECIFIED IN NOTE 3 TO THIS CHAPTER BASED ON SYNTHETIC ORGANIC COLOURING MATTER; SYNTHETIC ORGANIC PRODUCTS OF A KIND USED AS FLUORESCENT BRIGHTENING AGENTS OR AS LUMIN | 18% | | 01/07/2017 | |
| 32041195 | SYNTHETIC ORGANIC COLOURING MATTER, WHETHER OR NOT CHEMICALLY DEFINED; PREPARATIONS AS SPECIFIED IN NOTE 3 TO THIS CHAPTER BASED ON SYNTHETIC ORGANIC COLOURING MATTER; SYNTHETIC ORGANIC PRODUCTS OF A KIND USED AS FLUORESCENT BRIGHTENING AGENTS OR AS LUMIN | 18% | | 01/07/2017 | |
| 32041196 | SYNTHETIC ORGANIC COLOURING MATTER, WHETHER OR NOT CHEMICALLY DEFINED; PREPARATIONS AS SPECIFIED IN NOTE 3 TO THIS CHAPTER BASED ON SYNTHETIC ORGANIC COLOURING MATTER; SYNTHETIC ORGANIC PRODUCTS OF A KIND USED AS FLUORESCENT BRIGHTENING AGENTS OR AS LUMIN | 18% | | 01/07/2017 | |
| 32041199 | SYNTHETIC ORGANIC COLOURING MATTER, WHETHER OR NOT CHEMICALLY DEFINED; PREPARATIONS AS SPECIFIED IN NOTE 3 TO THIS CHAPTER BASED ON SYNTHETIC ORGANIC COLOURING MATTER; SYNTHETIC ORGANIC PRODUCTS OF A KIND USED AS FLUORESCENT BRIGHTENING AGENTS OR AS LUMIN | 18% | | 01/07/2017 | |
| 320412 | ACID DYES, WHETHER OR NOT PREMETALLISED, AND PREPARATIONS BASED THEREON;MORDANT DYES AND PREPARATIONS BASED THEREON | 18% | | 01/07/2017 | |
| 32041211 | SYNTHETIC ORGANIC COLOURING MATTER, WHETHER OR NOT CHEMICALLY DEFINED; PREPARATIONS AS SPECIFIED IN NOTE 3 TO THIS CHAPTER BASED ON SYNTHETIC ORGANIC COLOURING MATTER; SYNTHETIC ORGANIC PRODUCTS OF A KIND USED AS FLUORESCENT BRIGHTENING AGENTS OR AS LUMIN | 18% | | 01/07/2017 | |
| 32041212 | SYNTHETIC ORGANIC COLOURING MATTER, WHETHER OR NOT CHEMICALLY DEFINED; PREPARATIONS AS SPECIFIED IN NOTE 3 TO THIS CHAPTER BASED ON SYNTHETIC ORGANIC COLOURING MATTER; SYNTHETIC ORGANIC PRODUCTS OF A KIND USED AS FLUORESCENT BRIGHTENING AGENTS OR AS LUMIN | 18% | | 01/07/2017 | |
| 32041213 | SYNTHETIC ORGANIC COLOURING MATTER, WHETHER OR NOT CHEMICALLY DEFINED; PREPARATIONS AS SPECIFIED IN NOTE 3 TO THIS CHAPTER BASED ON SYNTHETIC ORGANIC COLOURING MATTER; SYNTHETIC ORGANIC PRODUCTS OF A KIND USED AS FLUORESCENT BRIGHTENING AGENTS OR AS LUMIN | 18% | | 01/07/2017 | |
| 32041214 | SYNTHETIC ORGANIC COLOURING MATTER, WHETHER OR NOT CHEMICALLY DEFINED; PREPARATIONS AS SPECIFIED IN NOTE 3 TO THIS CHAPTER BASED ON SYNTHETIC ORGANIC COLOURING MATTER; SYNTHETIC ORGANIC PRODUCTS OF A KIND USED AS FLUORESCENT BRIGHTENING AGENTS OR AS LUMIN | 18% | | 01/07/2017 | |
| 32041215 | SYNTHETIC ORGANIC COLOURING MATTER, WHETHER OR NOT CHEMICALLY DEFINED; PREPARATIONS AS SPECIFIED IN NOTE 3 TO THIS CHAPTER BASED ON SYNTHETIC ORGANIC COLOURING MATTER; SYNTHETIC ORGANIC PRODUCTS OF A KIND USED AS FLUORESCENT BRIGHTENING AGENTS OR AS LUMIN | 18% | | 01/07/2017 | |
| 32041216 | SYNTHETIC ORGANIC COLOURING MATTER, WHETHER OR NOT CHEMICALLY DEFINED; PREPARATIONS AS SPECIFIED IN NOTE 3 TO THIS CHAPTER BASED ON SYNTHETIC ORGANIC COLOURING MATTER; SYNTHETIC ORGANIC PRODUCTS OF A KIND USED AS FLUORESCENT BRIGHTENING AGENTS OR AS LUMIN | 18% | | 01/07/2017 | |
| 32041217 | SYNTHETIC ORGANIC COLOURING MATTER, WHETHER OR NOT CHEMICALLY DEFINED; PREPARATIONS AS SPECIFIED IN NOTE 3 TO THIS CHAPTER BASED ON SYNTHETIC ORGANIC COLOURING MATTER; SYNTHETIC ORGANIC PRODUCTS OF A KIND USED AS FLUORESCENT BRIGHTENING AGENTS OR AS LUMIN | 18% | | 01/07/2017 | |
| 32041218 | SYNTHETIC ORGANIC COLOURING MATTER, WHETHER OR NOT CHEMICALLY DEFINED; PREPARATIONS AS SPECIFIED IN NOTE 3 TO THIS CHAPTER BASED ON SYNTHETIC ORGANIC COLOURING MATTER; SYNTHETIC ORGANIC PRODUCTS OF A KIND USED AS FLUORESCENT BRIGHTENING AGENTS OR AS LUMIN | 18% | | 01/07/2017 | |
| 32041219 | SYNTHETIC ORGANIC COLOURING MATTER, WHETHER OR NOT CHEMICALLY DEFINED; PREPARATIONS AS SPECIFIED IN NOTE 3 TO THIS CHAPTER BASED ON SYNTHETIC ORGANIC COLOURING MATTER; SYNTHETIC ORGANIC PRODUCTS OF A KIND USED AS FLUORESCENT BRIGHTENING AGENTS OR AS LUMIN | 18% | | 01/07/2017 | |
| 32041221 | SYNTHETIC ORGANIC COLOURING MATTER, WHETHER OR NOT CHEMICALLY DEFINED; PREPARATIONS AS SPECIFIED IN NOTE 3 TO THIS CHAPTER BASED ON SYNTHETIC ORGANIC COLOURING MATTER; SYNTHETIC ORGANIC PRODUCTS OF A KIND USED AS FLUORESCENT BRIGHTENING AGENTS OR AS LUMIN | 18% | | 01/07/2017 | |
| 32041222 | SYNTHETIC ORGANIC COLOURING MATTER, WHETHER OR NOT CHEMICALLY DEFINED; PREPARATIONS AS SPECIFIED IN NOTE 3 TO THIS CHAPTER BASED ON SYNTHETIC ORGANIC COLOURING MATTER; SYNTHETIC ORGANIC PRODUCTS OF A KIND USED AS FLUORESCENT BRIGHTENING AGENTS OR AS LUMIN | 18% | | 01/07/2017 | |
| 32041223 | SYNTHETIC ORGANIC COLOURING MATTER, WHETHER OR NOT CHEMICALLY DEFINED; PREPARATIONS AS SPECIFIED IN NOTE 3 TO THIS CHAPTER BASED ON SYNTHETIC ORGANIC COLOURING MATTER; SYNTHETIC ORGANIC PRODUCTS OF A KIND USED AS FLUORESCENT BRIGHTENING AGENTS OR AS LUMIN | 18% | | 01/07/2017 | |
| 32041224 | SYNTHETIC ORGANIC COLOURING MATTER, WHETHER OR NOT CHEMICALLY DEFINED; PREPARATIONS AS SPECIFIED IN NOTE 3 TO THIS CHAPTER BASED ON SYNTHETIC ORGANIC COLOURING MATTER; SYNTHETIC ORGANIC PRODUCTS OF A KIND USED AS FLUORESCENT BRIGHTENING AGENTS OR AS LUMIN | 18% | | 01/07/2017 | |
| 32041225 | SYNTHETIC ORGANIC COLOURING MATTER, WHETHER OR NOT CHEMICALLY DEFINED; PREPARATIONS AS SPECIFIED IN NOTE 3 TO THIS CHAPTER BASED ON SYNTHETIC ORGANIC COLOURING MATTER; SYNTHETIC ORGANIC PRODUCTS OF A KIND USED AS FLUORESCENT BRIGHTENING AGENTS OR AS LUMIN | 18% | | 01/07/2017 | |
| 32041229 | SYNTHETIC ORGANIC COLOURING MATTER, WHETHER OR NOT CHEMICALLY DEFINED; PREPARATIONS AS SPECIFIED IN NOTE 3 TO THIS CHAPTER BASED ON SYNTHETIC ORGANIC COLOURING MATTER; SYNTHETIC ORGANIC PRODUCTS OF A KIND USED AS FLUORESCENT BRIGHTENING AGENTS OR AS LUMIN | 18% | | 01/07/2017 | |
| 32041231 | SYNTHETIC ORGANIC COLOURING MATTER, WHETHER OR NOT CHEMICALLY DEFINED; PREPARATIONS AS SPECIFIED IN NOTE 3 TO THIS CHAPTER BASED ON SYNTHETIC ORGANIC COLOURING MATTER; SYNTHETIC ORGANIC PRODUCTS OF A KIND USED AS FLUORESCENT BRIGHTENING AGENTS OR AS LUMIN | 18% | | 01/07/2017 | |
| 32041232 | SYNTHETIC ORGANIC COLOURING MATTER, WHETHER OR NOT CHEMICALLY DEFINED; PREPARATIONS AS SPECIFIED IN NOTE 3 TO THIS CHAPTER BASED ON SYNTHETIC ORGANIC COLOURING MATTER; SYNTHETIC ORGANIC PRODUCTS OF A KIND USED AS FLUORESCENT BRIGHTENING AGENTS OR AS LUMIN | 18% | | 01/07/2017 | |
| 32041239 | SYNTHETIC ORGANIC COLOURING MATTER, WHETHER OR NOT CHEMICALLY DEFINED; PREPARATIONS AS SPECIFIED IN NOTE 3 TO THIS CHAPTER BASED ON SYNTHETIC ORGANIC COLOURING MATTER; SYNTHETIC ORGANIC PRODUCTS OF A KIND USED AS FLUORESCENT BRIGHTENING AGENTS OR AS LUMIN | 18% | | 01/07/2017 | |
| 32041241 | SYNTHETIC ORGANIC COLOURING MATTER, WHETHER OR NOT CHEMICALLY DEFINED; PREPARATIONS AS SPECIFIED IN NOTE 3 TO THIS CHAPTER BASED ON SYNTHETIC ORGANIC COLOURING MATTER; SYNTHETIC ORGANIC PRODUCTS OF A KIND USED AS FLUORESCENT BRIGHTENING AGENTS OR AS LUMIN | 18% | | 01/07/2017 | |
| 32041242 | SYNTHETIC ORGANIC COLOURING MATTER, WHETHER OR NOT CHEMICALLY DEFINED; PREPARATIONS AS SPECIFIED IN NOTE 3 TO THIS CHAPTER BASED ON SYNTHETIC ORGANIC COLOURING MATTER; SYNTHETIC ORGANIC PRODUCTS OF A KIND USED AS FLUORESCENT BRIGHTENING AGENTS OR AS LUMIN | 18% | | 01/07/2017 | |
| 32041243 | SYNTHETIC ORGANIC COLOURING MATTER, WHETHER OR NOT CHEMICALLY DEFINED; PREPARATIONS AS SPECIFIED IN NOTE 3 TO THIS CHAPTER BASED ON SYNTHETIC ORGANIC COLOURING MATTER; SYNTHETIC ORGANIC PRODUCTS OF A KIND USED AS FLUORESCENT BRIGHTENING AGENTS OR AS LUMIN | 18% | | 01/07/2017 | |
| 32041244 | SYNTHETIC ORGANIC COLOURING MATTER, WHETHER OR NOT CHEMICALLY DEFINED; PREPARATIONS AS SPECIFIED IN NOTE 3 TO THIS CHAPTER BASED ON SYNTHETIC ORGANIC COLOURING MATTER; SYNTHETIC ORGANIC PRODUCTS OF A KIND USED AS FLUORESCENT BRIGHTENING AGENTS OR AS LUMIN | 18% | | 01/07/2017 | |
| 32041245 | SYNTHETIC ORGANIC COLOURING MATTER, WHETHER OR NOT CHEMICALLY DEFINED; PREPARATIONS AS SPECIFIED IN NOTE 3 TO THIS CHAPTER BASED ON SYNTHETIC ORGANIC COLOURING MATTER; SYNTHETIC ORGANIC PRODUCTS OF A KIND USED AS FLUORESCENT BRIGHTENING AGENTS OR AS LUMIN | 18% | | 01/07/2017 | |
| 32041246 | SYNTHETIC ORGANIC COLOURING MATTER, WHETHER OR NOT CHEMICALLY DEFINED; PREPARATIONS AS SPECIFIED IN NOTE 3 TO THIS CHAPTER BASED ON SYNTHETIC ORGANIC COLOURING MATTER; SYNTHETIC ORGANIC PRODUCTS OF A KIND USED AS FLUORESCENT BRIGHTENING AGENTS OR AS LUMIN | 18% | | 01/07/2017 | |
| 32041247 | SYNTHETIC ORGANIC COLOURING MATTER, WHETHER OR NOT CHEMICALLY DEFINED; PREPARATIONS AS SPECIFIED IN NOTE 3 TO THIS CHAPTER BASED ON SYNTHETIC ORGANIC COLOURING MATTER; SYNTHETIC ORGANIC PRODUCTS OF A KIND USED AS FLUORESCENT BRIGHTENING AGENTS OR AS LUMIN | 18% | | 01/07/2017 | |
| 32041248 | SYNTHETIC ORGANIC COLOURING MATTER, WHETHER OR NOT CHEMICALLY DEFINED; PREPARATIONS AS SPECIFIED IN NOTE 3 TO THIS CHAPTER BASED ON SYNTHETIC ORGANIC COLOURING MATTER; SYNTHETIC ORGANIC PRODUCTS OF A KIND USED AS FLUORESCENT BRIGHTENING AGENTS OR AS LUMIN | 18% | | 01/07/2017 | |
| 32041251 | SYNTHETIC ORGANIC COLOURING MATTER, WHETHER OR NOT CHEMICALLY DEFINED; PREPARATIONS AS SPECIFIED IN NOTE 3 TO THIS CHAPTER BASED ON SYNTHETIC ORGANIC COLOURING MATTER; SYNTHETIC ORGANIC PRODUCTS OF A KIND USED AS FLUORESCENT BRIGHTENING AGENTS OR AS LUMIN | 18% | | 01/07/2017 | |
| 32041252 | SYNTHETIC ORGANIC COLOURING MATTER, WHETHER OR NOT CHEMICALLY DEFINED; PREPARATIONS AS SPECIFIED IN NOTE 3 TO THIS CHAPTER BASED ON SYNTHETIC ORGANIC COLOURING MATTER; SYNTHETIC ORGANIC PRODUCTS OF A KIND USED AS FLUORESCENT BRIGHTENING AGENTS OR AS LUMIN | 18% | | 01/07/2017 | |
| 32041253 | SYNTHETIC ORGANIC COLOURING MATTER, WHETHER OR NOT CHEMICALLY DEFINED; PREPARATIONS AS SPECIFIED IN NOTE 3 TO THIS CHAPTER BASED ON SYNTHETIC ORGANIC COLOURING MATTER; SYNTHETIC ORGANIC PRODUCTS OF A KIND USED AS FLUORESCENT BRIGHTENING AGENTS OR AS LUMIN | 18% | | 01/07/2017 | |
| 32041254 | SYNTHETIC ORGANIC COLOURING MATTER, WHETHER OR NOT CHEMICALLY DEFINED; PREPARATIONS AS SPECIFIED IN NOTE 3 TO THIS CHAPTER BASED ON SYNTHETIC ORGANIC COLOURING MATTER; SYNTHETIC ORGANIC PRODUCTS OF A KIND USED AS FLUORESCENT BRIGHTENING AGENTS OR AS LUMIN | 18% | | 01/07/2017 | |
| 32041255 | SYNTHETIC ORGANIC COLOURING MATTER, WHETHER OR NOT CHEMICALLY DEFINED; PREPARATIONS AS SPECIFIED IN NOTE 3 TO THIS CHAPTER BASED ON SYNTHETIC ORGANIC COLOURING MATTER; SYNTHETIC ORGANIC PRODUCTS OF A KIND USED AS FLUORESCENT BRIGHTENING AGENTS OR AS LUMIN | 18% | | 01/07/2017 | |
| 32041259 | SYNTHETIC ORGANIC COLOURING MATTER, WHETHER OR NOT CHEMICALLY DEFINED; PREPARATIONS AS SPECIFIED IN NOTE 3 TO THIS CHAPTER BASED ON SYNTHETIC ORGANIC COLOURING MATTER; SYNTHETIC ORGANIC PRODUCTS OF A KIND USED AS FLUORESCENT BRIGHTENING AGENTS OR AS LUMIN | 18% | | 01/07/2017 | |
| 32041261 | SYNTHETIC ORGANIC COLOURING MATTER, WHETHER OR NOT CHEMICALLY DEFINED; PREPARATIONS AS SPECIFIED IN NOTE 3 TO THIS CHAPTER BASED ON SYNTHETIC ORGANIC COLOURING MATTER; SYNTHETIC ORGANIC PRODUCTS OF A KIND USED AS FLUORESCENT BRIGHTENING AGENTS OR AS LUMIN | 18% | | 01/07/2017 | |
| 32041262 | SYNTHETIC ORGANIC COLOURING MATTER, WHETHER OR NOT CHEMICALLY DEFINED; PREPARATIONS AS SPECIFIED IN NOTE 3 TO THIS CHAPTER BASED ON SYNTHETIC ORGANIC COLOURING MATTER; SYNTHETIC ORGANIC PRODUCTS OF A KIND USED AS FLUORESCENT BRIGHTENING AGENTS OR AS LUMIN | 18% | | 01/07/2017 | |
| 32041263 | SYNTHETIC ORGANIC COLOURING MATTER, WHETHER OR NOT CHEMICALLY DEFINED; PREPARATIONS AS SPECIFIED IN NOTE 3 TO THIS CHAPTER BASED ON SYNTHETIC ORGANIC COLOURING MATTER; SYNTHETIC ORGANIC PRODUCTS OF A KIND USED AS FLUORESCENT BRIGHTENING AGENTS OR AS LUMIN | 18% | | 01/07/2017 | |
| 32041264 | SYNTHETIC ORGANIC COLOURING MATTER, WHETHER OR NOT CHEMICALLY DEFINED; PREPARATIONS AS SPECIFIED IN NOTE 3 TO THIS CHAPTER BASED ON SYNTHETIC ORGANIC COLOURING MATTER; SYNTHETIC ORGANIC PRODUCTS OF A KIND USED AS FLUORESCENT BRIGHTENING AGENTS OR AS LUMIN | 18% | | 01/07/2017 | |
| 32041265 | SYNTHETIC ORGANIC COLOURING MATTER, WHETHER OR NOT CHEMICALLY DEFINED; PREPARATIONS AS SPECIFIED IN NOTE 3 TO THIS CHAPTER BASED ON SYNTHETIC ORGANIC COLOURING MATTER; SYNTHETIC ORGANIC PRODUCTS OF A KIND USED AS FLUORESCENT BRIGHTENING AGENTS OR AS LUMIN | 18% | | 01/07/2017 | |
| 32041266 | SYNTHETIC ORGANIC COLOURING MATTER, WHETHER OR NOT CHEMICALLY DEFINED; PREPARATIONS AS SPECIFIED IN NOTE 3 TO THIS CHAPTER BASED ON SYNTHETIC ORGANIC COLOURING MATTER; SYNTHETIC ORGANIC PRODUCTS OF A KIND USED AS FLUORESCENT BRIGHTENING AGENTS OR AS LUMIN | 18% | | 01/07/2017 | |
| 32041267 | SYNTHETIC ORGANIC COLOURING MATTER, WHETHER OR NOT CHEMICALLY DEFINED; PREPARATIONS AS SPECIFIED IN NOTE 3 TO THIS CHAPTER BASED ON SYNTHETIC ORGANIC COLOURING MATTER; SYNTHETIC ORGANIC PRODUCTS OF A KIND USED AS FLUORESCENT BRIGHTENING AGENTS OR AS LUMIN | 18% | | 01/07/2017 | |
| 32041268 | SYNTHETIC ORGANIC COLOURING MATTER, WHETHER OR NOT CHEMICALLY DEFINED; PREPARATIONS AS SPECIFIED IN NOTE 3 TO THIS CHAPTER BASED ON SYNTHETIC ORGANIC COLOURING MATTER; SYNTHETIC ORGANIC PRODUCTS OF A KIND USED AS FLUORESCENT BRIGHTENING AGENTS OR AS LUMIN | 18% | | 01/07/2017 | |
| 32041269 | SYNTHETIC ORGANIC COLOURING MATTER, WHETHER OR NOT CHEMICALLY DEFINED; PREPARATIONS AS SPECIFIED IN NOTE 3 TO THIS CHAPTER BASED ON SYNTHETIC ORGANIC COLOURING MATTER; SYNTHETIC ORGANIC PRODUCTS OF A KIND USED AS FLUORESCENT BRIGHTENING AGENTS OR AS LUMIN | 18% | | 01/07/2017 | |
| 32041291 | SYNTHETIC ORGANIC COLOURING MATTER, WHETHER OR NOT CHEMICALLY DEFINED; PREPARATIONS AS SPECIFIED IN NOTE 3 TO THIS CHAPTER BASED ON SYNTHETIC ORGANIC COLOURING MATTER; SYNTHETIC ORGANIC PRODUCTS OF A KIND USED AS FLUORESCENT BRIGHTENING AGENTS OR AS LUMIN | 18% | | 01/07/2017 | |
| 32041292 | SYNTHETIC ORGANIC COLOURING MATTER, WHETHER OR NOT CHEMICALLY DEFINED; PREPARATIONS AS SPECIFIED IN NOTE 3 TO THIS CHAPTER BASED ON SYNTHETIC ORGANIC COLOURING MATTER; SYNTHETIC ORGANIC PRODUCTS OF A KIND USED AS FLUORESCENT BRIGHTENING AGENTS OR AS LUMIN | 18% | | 01/07/2017 | |
| 32041293 | SYNTHETIC ORGANIC COLOURING MATTER, WHETHER OR NOT CHEMICALLY DEFINED; PREPARATIONS AS SPECIFIED IN NOTE 3 TO THIS CHAPTER BASED ON SYNTHETIC ORGANIC COLOURING MATTER; SYNTHETIC ORGANIC PRODUCTS OF A KIND USED AS FLUORESCENT BRIGHTENING AGENTS OR AS LUMIN | 18% | | 01/07/2017 | |
| 32041294 | SYNTHETIC ORGANIC COLOURING MATTER, WHETHER OR NOT CHEMICALLY DEFINED; PREPARATIONS AS SPECIFIED IN NOTE 3 TO THIS CHAPTER BASED ON SYNTHETIC ORGANIC COLOURING MATTER; SYNTHETIC ORGANIC PRODUCTS OF A KIND USED AS FLUORESCENT BRIGHTENING AGENTS OR AS LUMIN | 18% | | 01/07/2017 | |
| 32041295 | SYNTHETIC ORGANIC COLOURING MATTER, WHETHER OR NOT CHEMICALLY DEFINED; PREPARATIONS AS SPECIFIED IN NOTE 3 TO THIS CHAPTER BASED ON SYNTHETIC ORGANIC COLOURING MATTER; SYNTHETIC ORGANIC PRODUCTS OF A KIND USED AS FLUORESCENT BRIGHTENING AGENTS OR AS LUMIN | 18% | | 01/07/2017 | |
| 32041299 | SYNTHETIC ORGANIC COLOURING MATTER, WHETHER OR NOT CHEMICALLY DEFINED; PREPARATIONS AS SPECIFIED IN NOTE 3 TO THIS CHAPTER BASED ON SYNTHETIC ORGANIC COLOURING MATTER; SYNTHETIC ORGANIC PRODUCTS OF A KIND USED AS FLUORESCENT BRIGHTENING AGENTS OR AS LUMIN | 18% | | 01/07/2017 | |
| 320413 | BASIC DYES AND PREPARATIONS BASED THEREON | 18% | | 01/07/2017 | |
| 32041310 | SYNTHETIC ORGANIC COLOURING MATTER, WHETHER OR NOT CHEMICALLY DEFINED; PREPARATIONS AS SPECIFIED IN NOTE 3 TO THIS CHAPTER BASED ON SYNTHETIC ORGANIC COLOURING MATTER; SYNTHETIC ORGANIC PRODUCTS OF A KIND USED AS FLUORESCENT BRIGHTENING AGENTS OR AS LUMIN | 18% | | 01/07/2017 | |
| 32041321 | SYNTHETIC ORGANIC COLOURING MATTER, WHETHER OR NOT CHEMICALLY DEFINED; PREPARATIONS AS SPECIFIED IN NOTE 3 TO THIS CHAPTER BASED ON SYNTHETIC ORGANIC COLOURING MATTER; SYNTHETIC ORGANIC PRODUCTS OF A KIND USED AS FLUORESCENT BRIGHTENING AGENTS OR AS LUMIN | 18% | | 01/07/2017 | |
| 32041329 | SYNTHETIC ORGANIC COLOURING MATTER, WHETHER OR NOT CHEMICALLY DEFINED; PREPARATIONS AS SPECIFIED IN NOTE 3 TO THIS CHAPTER BASED ON SYNTHETIC ORGANIC COLOURING MATTER; SYNTHETIC ORGANIC PRODUCTS OF A KIND USED AS FLUORESCENT BRIGHTENING AGENTS OR AS LUMI | 18% | | 01/07/2017 | |
| 32041331 | SYNTHETIC ORGANIC COLOURING MATTER, WHETHER OR NOT CHEMICALLY DEFINED; PREPARATIONS AS SPECIFIED IN NOTE 3 TO THIS CHAPTER BASED ON SYNTHETIC ORGANIC COLOURING MATTER; SYNTHETIC ORGANIC PRODUCTS OF A KIND USED AS FLUORESCENT BRIGHTENING AGENTS OR AS LUMIN | 18% | | 01/07/2017 | |
| 32041339 | SYNTHETIC ORGANIC COLOURING MATTER, WHETHER OR NOT CHEMICALLY DEFINED; PREPARATIONS AS SPECIFIED IN NOTE 3 TO THIS CHAPTER BASED ON SYNTHETIC ORGANIC COLOURING MATTER; SYNTHETIC ORGANIC PRODUCTS OF A KIND USED AS FLUORESCENT BRIGHTENING AGENTS OR AS LUMIN | 18% | | 01/07/2017 | |
| 32041341 | SYNTHETIC ORGANIC COLOURING MATTER, WHETHER OR NOT CHEMICALLY DEFINED; PREPARATIONS AS SPECIFIED IN NOTE 3 TO THIS CHAPTER BASED ON SYNTHETIC ORGANIC COLOURING MATTER; SYNTHETIC ORGANIC PRODUCTS OF A KIND USED AS FLUORESCENT BRIGHTENING AGENTS OR AS LUMIN | 18% | | 01/07/2017 | |
| 32041342 | SYNTHETIC ORGANIC COLOURING MATTER, WHETHER OR NOT CHEMICALLY DEFINED; PREPARATIONS AS SPECIFIED IN NOTE 3 TO THIS CHAPTER BASED ON SYNTHETIC ORGANIC COLOURING MATTER; SYNTHETIC ORGANIC PRODUCTS OF A KIND USED AS FLUORESCENT BRIGHTENING AGENTS OR AS LUMIN | 18% | | 01/07/2017 | |
| 32041343 | SYNTHETIC ORGANIC COLOURING MATTER, WHETHER OR NOT CHEMICALLY DEFINED; PREPARATIONS AS SPECIFIED IN NOTE 3 TO THIS CHAPTER BASED ON SYNTHETIC ORGANIC COLOURING MATTER; SYNTHETIC ORGANIC PRODUCTS OF A KIND USED AS FLUORESCENT BRIGHTENING AGENTS OR AS LUMIN | 18% | | 01/07/2017 | |
| 32041349 | SYNTHETIC ORGANIC COLOURING MATTER, WHETHER OR NOT CHEMICALLY DEFINED; PREPARATIONS AS SPECIFIED IN NOTE 3 TO THIS CHAPTER BASED ON SYNTHETIC ORGANIC COLOURING MATTER; SYNTHETIC ORGANIC PRODUCTS OF A KIND USED AS FLUORESCENT BRIGHTENING AGENTS OR AS LUMIN | 18% | | 01/07/2017 | |
| 32041351 | SYNTHETIC ORGANIC COLOURING MATTER, WHETHER OR NOT CHEMICALLY DEFINED; PREPARATIONS AS SPECIFIED IN NOTE 3 TO THIS CHAPTER BASED ON SYNTHETIC ORGANIC COLOURING MATTER; SYNTHETIC ORGANIC PRODUCTS OF A KIND USED AS FLUORESCENT BRIGHTENING AGENTS OR AS LUMIN | 18% | | 01/07/2017 | |
| 32041352 | SYNTHETIC ORGANIC COLOURING MATTER, WHETHER OR NOT CHEMICALLY DEFINED; PREPARATIONS AS SPECIFIED IN NOTE 3 TO THIS CHAPTER BASED ON SYNTHETIC ORGANIC COLOURING MATTER; SYNTHETIC ORGANIC PRODUCTS OF A KIND USED AS FLUORESCENT BRIGHTENING AGENTS OR AS LUMIN | 18% | | 01/07/2017 | |
| 32041359 | SYNTHETIC ORGANIC COLOURING MATTER, WHETHER OR NOT CHEMICALLY DEFINED; PREPARATIONS AS SPECIFIED IN NOTE 3 TO THIS CHAPTER BASED ON SYNTHETIC ORGANIC COLOURING MATTER; SYNTHETIC ORGANIC PRODUCTS OF A KIND USED AS FLUORESCENT BRIGHTENING AGENTS OR AS LUMIN | 18% | | 01/07/2017 | |
| 32041361 | SYNTHETIC ORGANIC COLOURING MATTER, WHETHER OR NOT CHEMICALLY DEFINED; PREPARATIONS AS SPECIFIED IN NOTE 3 TO THIS CHAPTER BASED ON SYNTHETIC ORGANIC COLOURING MATTER; SYNTHETIC ORGANIC PRODUCTS OF A KIND USED AS FLUORESCENT BRIGHTENING AGENTS OR AS LUMIN | 18% | | 01/07/2017 | |
| 32041369 | SYNTHETIC ORGANIC COLOURING MATTER, WHETHER OR NOT CHEMICALLY DEFINED; PREPARATIONS AS SPECIFIED IN NOTE 3 TO THIS CHAPTER BASED ON SYNTHETIC ORGANIC COLOURING MATTER; SYNTHETIC ORGANIC PRODUCTS OF A KIND USED AS FLUORESCENT BRIGHTENING AGENTS OR AS LUMIN | 18% | | 01/07/2017 | |
| 32041391 | SYNTHETIC ORGANIC COLOURING MATTER, WHETHER OR NOT CHEMICALLY DEFINED; PREPARATIONS AS SPECIFIED IN NOTE 3 TO THIS CHAPTER BASED ON SYNTHETIC ORGANIC COLOURING MATTER; SYNTHETIC ORGANIC PRODUCTS OF A KIND USED AS FLUORESCENT BRIGHTENING AGENTS OR AS LUMIN | 18% | | 01/07/2017 | |
| 32041392 | SYNTHETIC ORGANIC COLOURING MATTER, WHETHER OR NOT CHEMICALLY DEFINED; PREPARATIONS AS SPECIFIED IN NOTE 3 TO THIS CHAPTER BASED ON SYNTHETIC ORGANIC COLOURING MATTER; SYNTHETIC ORGANIC PRODUCTS OF A KIND USED AS FLUORESCENT BRIGHTENING AGENTS OR AS LUMIN | 18% | | 01/07/2017 | |
| 32041393 | SYNTHETIC ORGANIC COLOURING MATTER, WHETHER OR NOT CHEMICALLY DEFINED; PREPARATIONS AS SPECIFIED IN NOTE 3 TO THIS CHAPTER BASED ON SYNTHETIC ORGANIC COLOURING MATTER; SYNTHETIC ORGANIC PRODUCTS OF A KIND USED AS FLUORESCENT BRIGHTENING AGENTS OR AS LUMIN | 18% | | 01/07/2017 | |
| 32041399 | SYNTHETIC ORGANIC COLOURING MATTER, WHETHER OR NOT CHEMICALLY DEFINED; PREPARATIONS AS SPECIFIED IN NOTE 3 TO THIS CHAPTER BASED ON SYNTHETIC ORGANIC COLOURING MATTER; SYNTHETIC ORGANIC PRODUCTS OF A KIND USED AS FLUORESCENT BRIGHTENING AGENTS OR AS LUMIN | 18% | | 01/07/2017 | |
| 320414 | DIRECT DYES AND PREPARATIONS BASED THEREON | 18% | | 01/07/2017 | |
| 32041411 | SYNTHETIC ORGANIC COLOURING MATTER, WHETHER OR NOT CHEMICALLY DEFINED; PREPARATIONS AS SPECIFIED IN NOTE 3 TO THIS CHAPTER BASED ON SYNTHETIC ORGANIC COLOURING MATTER; SYNTHETIC ORGANIC PRODUCTS OF A KIND USED AS FLUORESCENT BRIGHTENING AGENTS OR AS LUMIN | 18% | | 01/07/2017 | |
| 32041419 | SYNTHETIC ORGANIC COLOURING MATTER, WHETHER OR NOT CHEMICALLY DEFINED; PREPARATIONS AS SPECIFIED IN NOTE 3 TO THIS CHAPTER BASED ON SYNTHETIC ORGANIC COLOURING MATTER; SYNTHETIC ORGANIC PRODUCTS OF A KIND USED AS FLUORESCENT BRIGHTENING AGENTS OR AS LUMIN | 18% | | 01/07/2017 | |
| 32041421 | SYNTHETIC ORGANIC COLOURING MATTER, WHETHER OR NOT CHEMICALLY DEFINED; PREPARATIONS AS SPECIFIED IN NOTE 3 TO THIS CHAPTER BASED ON SYNTHETIC ORGANIC COLOURING MATTER; SYNTHETIC ORGANIC PRODUCTS OF A KIND USED AS FLUORESCENT BRIGHTENING AGENTS OR AS LUMIN | 18% | | 01/07/2017 | |
| 32041429 | SYNTHETIC ORGANIC COLOURING MATTER, WHETHER OR NOT CHEMICALLY DEFINED; PREPARATIONS AS SPECIFIED IN NOTE 3 TO THIS CHAPTER BASED ON SYNTHETIC ORGANIC COLOURING MATTER; SYNTHETIC ORGANIC PRODUCTS OF A KIND USED AS FLUORESCENT BRIGHTENING AGENTS OR AS LUMIN | 18% | | 01/07/2017 | |
| 32041431 | SYNTHETIC ORGANIC COLOURING MATTER, WHETHER OR NOT CHEMICALLY DEFINED; PREPARATIONS AS SPECIFIED IN NOTE 3 TO THIS CHAPTER BASED ON SYNTHETIC ORGANIC COLOURING MATTER; SYNTHETIC ORGANIC PRODUCTS OF A KIND USED AS FLUORESCENT BRIGHTENING AGENTS OR AS LUMIN | 18% | | 01/07/2017 | |
| 32041439 | SYNTHETIC ORGANIC COLOURING MATTER, WHETHER OR NOT CHEMICALLY DEFINED; PREPARATIONS AS SPECIFIED IN NOTE 3 TO THIS CHAPTER BASED ON SYNTHETIC ORGANIC COLOURING MATTER; SYNTHETIC ORGANIC PRODUCTS OF A KIND USED AS FLUORESCENT BRIGHTENING AGENTS OR AS LUMIN | 18% | | 01/07/2017 | |
| 32041440 | SYNTHETIC ORGANIC COLOURING MATTER, WHETHER OR NOT CHEMICALLY DEFINED; PREPARATIONS AS SPECIFIED IN NOTE 3 TO THIS CHAPTER BASED ON SYNTHETIC ORGANIC COLOURING MATTER; SYNTHETIC ORGANIC PRODUCTS OF A KIND USED AS FLUORESCENT BRIGHTENING AGENTS OR AS LUMIN | 18% | | 01/07/2017 | |
| 32041450 | SYNTHETIC ORGANIC COLOURING MATTER, WHETHER OR NOT CHEMICALLY DEFINED; PREPARATIONS AS SPECIFIED IN NOTE 3 TO THIS CHAPTER BASED ON SYNTHETIC ORGANIC COLOURING MATTER; SYNTHETIC ORGANIC PRODUCTS OF A KIND USED AS FLUORESCENT BRIGHTENING AGENTS OR AS LUMIN | 18% | | 01/07/2017 | |
| 32041460 | SYNTHETIC ORGANIC COLOURING MATTER, WHETHER OR NOT CHEMICALLY DEFINED; PREPARATIONS AS SPECIFIED IN NOTE 3 TO THIS CHAPTER BASED ON SYNTHETIC ORGANIC COLOURING MATTER; SYNTHETIC ORGANIC PRODUCTS OF A KIND USED AS FLUORESCENT BRIGHTENING AGENTS OR AS LUMIN | 18% | | 01/07/2017 | |
| 32041470 | SYNTHETIC ORGANIC COLOURING MATTER, WHETHER OR NOT CHEMICALLY DEFINED; PREPARATIONS AS SPECIFIED IN NOTE 3 TO THIS CHAPTER BASED ON SYNTHETIC ORGANIC COLOURING MATTER; SYNTHETIC ORGANIC PRODUCTS OF A KIND USED AS FLUORESCENT BRIGHTENING AGENTS OR AS LUMIN | 18% | | 01/07/2017 | |
| 32041481 | SYNTHETIC ORGANIC COLOURING MATTER, WHETHER OR NOT CHEMICALLY DEFINED; PREPARATIONS AS SPECIFIED IN NOTE 3 TO THIS CHAPTER BASED ON SYNTHETIC ORGANIC COLOURING MATTER; SYNTHETIC ORGANIC PRODUCTS OF A KIND USED AS FLUORESCENT BRIGHTENING AGENTS OR AS LUMIN | 18% | | 01/07/2017 | |
| 32041482 | SYNTHETIC ORGANIC COLOURING MATTER, WHETHER OR NOT CHEMICALLY DEFINED; PREPARATIONS AS SPECIFIED IN NOTE 3 TO THIS CHAPTER BASED ON SYNTHETIC ORGANIC COLOURING MATTER; SYNTHETIC ORGANIC PRODUCTS OF A KIND USED AS FLUORESCENT BRIGHTENING AGENTS OR AS LUMIN | 18% | | 01/07/2017 | |
| 32041483 | SYNTHETIC ORGANIC COLOURING MATTER, WHETHER OR NOT CHEMICALLY DEFINED; PREPARATIONS AS SPECIFIED IN NOTE 3 TO THIS CHAPTER BASED ON SYNTHETIC ORGANIC COLOURING MATTER; SYNTHETIC ORGANIC PRODUCTS OF A KIND USED AS FLUORESCENT BRIGHTENING AGENTS OR AS LUMIN | 18% | | 01/07/2017 | |
| 32041484 | SYNTHETIC ORGANIC COLOURING MATTER, WHETHER OR NOT CHEMICALLY DEFINED; PREPARATIONS AS SPECIFIED IN NOTE 3 TO THIS CHAPTER BASED ON SYNTHETIC ORGANIC COLOURING MATTER; SYNTHETIC ORGANIC PRODUCTS OF A KIND USED AS FLUORESCENT BRIGHTENING AGENTS OR AS LUMIN | 18% | | 01/07/2017 | |
| 32041485 | SYNTHETIC ORGANIC COLOURING MATTER, WHETHER OR NOT CHEMICALLY DEFINED; PREPARATIONS AS SPECIFIED IN NOTE 3 TO THIS CHAPTER BASED ON SYNTHETIC ORGANIC COLOURING MATTER; SYNTHETIC ORGANIC PRODUCTS OF A KIND USED AS FLUORESCENT BRIGHTENING AGENTS OR AS LUMIN | 18% | | 01/07/2017 | |
| 32041486 | SYNTHETIC ORGANIC COLOURING MATTER, WHETHER OR NOT CHEMICALLY DEFINED; PREPARATIONS AS SPECIFIED IN NOTE 3 TO THIS CHAPTER BASED ON SYNTHETIC ORGANIC COLOURING MATTER; SYNTHETIC ORGANIC PRODUCTS OF A KIND USED AS FLUORESCENT BRIGHTENING AGENTS OR AS LUMIN | 18% | | 01/07/2017 | |
| 32041487 | SYNTHETIC ORGANIC COLOURING MATTER, WHETHER OR NOT CHEMICALLY DEFINED; PREPARATIONS AS SPECIFIED IN NOTE 3 TO THIS CHAPTER BASED ON SYNTHETIC ORGANIC COLOURING MATTER; SYNTHETIC ORGANIC PRODUCTS OF A KIND USED AS FLUORESCENT BRIGHTENING AGENTS OR AS LUMIN | 18% | | 01/07/2017 | |
| 32041488 | SYNTHETIC ORGANIC COLOURING MATTER, WHETHER OR NOT CHEMICALLY DEFINED; PREPARATIONS AS SPECIFIED IN NOTE 3 TO THIS CHAPTER BASED ON SYNTHETIC ORGANIC COLOURING MATTER; SYNTHETIC ORGANIC PRODUCTS OF A KIND USED AS FLUORESCENT BRIGHTENING AGENTS OR AS LUMIN | 18% | | 01/07/2017 | |
| 32041489 | SYNTHETIC ORGANIC COLOURING MATTER, WHETHER OR NOT CHEMICALLY DEFINED; PREPARATIONS AS SPECIFIED IN NOTE 3 TO THIS CHAPTER BASED ON SYNTHETIC ORGANIC COLOURING MATTER; SYNTHETIC ORGANIC PRODUCTS OF A KIND USED AS FLUORESCENT BRIGHTENING AGENTS OR AS LUMIN | 18% | | 01/07/2017 | |
| 32041490 | SYNTHETIC ORGANIC COLOURING MATTER, WHETHER OR NOT CHEMICALLY DEFINED; PREPARATIONS AS SPECIFIED IN NOTE 3 TO THIS CHAPTER BASED ON SYNTHETIC ORGANIC COLOURING MATTER; SYNTHETIC ORGANIC PRODUCTS OF A KIND USED AS FLUORESCENT BRIGHTENING AGENTS OR AS LUMIN | 18% | | 01/07/2017 | |
| 320415 | VAT DYES (INCLUDING THOSE USABLE IN THAT STATE AS PIGMENTS) AND PREPARATIONS BASED THEREON | 18% | | 01/07/2017 | |
| 32041511 | (SYNTHETIC ORGANIC COLOURING MATTER, WHETHER OR NOT CHEMICALLY DEFINED; PREPARATIONS AS SPECIFIED IN NOTE 3 TO THIS CHAPTER BASED ON SYNTHETIC ORGANIC COLOURING MATTER; SYNTHETIC ORGANIC PRODUCTS OF A KIND USED AS FLUORESCENT BRIGHTENING AGENTS OR AS LUMI | 18% | | 01/07/2017 | |
| 32041512 | SYNTHETIC ORGANIC COLOURING MATTER, WHETHER OR NOT CHEMICALLY DEFINED; PREPARATIONS AS SPECIFIED IN NOTE 3 TO THIS CHAPTER BASED ON SYNTHETIC ORGANIC COLOURING MATTER; SYNTHETIC ORGANIC PRODUCTS OF A KIND USED AS FLUORESCENT BRIGHTENING AGENTS OR AS LUMIN | 18% | | 01/07/2017 | |
| 32041519 | SYNTHETIC ORGANIC COLOURING MATTER, WHETHER OR NOT CHEMICALLY DEFINED; PREPARATIONS AS SPECIFIED IN NOTE 3 TO THIS CHAPTER BASED ON SYNTHETIC ORGANIC COLOURING MATTER; SYNTHETIC ORGANIC PRODUCTS OF A KIND USED AS FLUORESCENT BRIGHTENING AGENTS OR AS LUMIN | 18% | | 01/07/2017 | |
| 32041521 | SYNTHETIC ORGANIC COLOURING MATTER, WHETHER OR NOT CHEMICALLY DEFINED; PREPARATIONS AS SPECIFIED IN NOTE 3 TO THIS CHAPTER BASED ON SYNTHETIC ORGANIC COLOURING MATTER; SYNTHETIC ORGANIC PRODUCTS OF A KIND USED AS FLUORESCENT BRIGHTENING AGENTS OR AS LUMIN | 18% | | 01/07/2017 | |
| 32041522 | SYNTHETIC ORGANIC COLOURING MATTER, WHETHER OR NOT CHEMICALLY DEFINED; PREPARATIONS AS SPECIFIED IN NOTE 3 TO THIS CHAPTER BASED ON SYNTHETIC ORGANIC COLOURING MATTER; SYNTHETIC ORGANIC PRODUCTS OF A KIND USED AS FLUORESCENT BRIGHTENING AGENTS OR AS LUMIN | 18% | | 01/07/2017 | |
| 32041529 | SYNTHETIC ORGANIC COLOURING MATTER, WHETHER OR NOT CHEMICALLY DEFINED; PREPARATIONS AS SPECIFIED IN NOTE 3 TO THIS CHAPTER BASED ON SYNTHETIC ORGANIC COLOURING MATTER; SYNTHETIC ORGANIC PRODUCTS OF A KIND USED AS FLUORESCENT BRIGHTENING AGENTS OR AS LUMIN | 18% | | 01/07/2017 | |
| 32041531 | SYNTHETIC ORGANIC COLOURING MATTER, WHETHER OR NOT CHEMICALLY DEFINED; PREPARATIONS AS SPECIFIED IN NOTE 3 TO THIS CHAPTER BASED ON SYNTHETIC ORGANIC COLOURING MATTER; SYNTHETIC ORGANIC PRODUCTS OF A KIND USED AS FLUORESCENT BRIGHTENING AGENTS OR AS LUMIN | 18% | | 01/07/2017 | |
| 32041539 | SYNTHETIC ORGANIC COLOURING MATTER, WHETHER OR NOT CHEMICALLY DEFINED; PREPARATIONS AS SPECIFIED IN NOTE 3 TO THIS CHAPTER BASED ON SYNTHETIC ORGANIC COLOURING MATTER; SYNTHETIC ORGANIC PRODUCTS OF A KIND USED AS FLUORESCENT BRIGHTENING AGENTS OR AS LUMIN | 18% | | 01/07/2017 | |
| 32041541 | SYNTHETIC ORGANIC COLOURING MATTER, WHETHER OR NOT CHEMICALLY DEFINED; PREPARATIONS AS SPECIFIED IN NOTE 3 TO THIS CHAPTER BASED ON SYNTHETIC ORGANIC COLOURING MATTER; SYNTHETIC ORGANIC PRODUCTS OF A KIND USED AS FLUORESCENT BRIGHTENING AGENTS OR AS LUMIN | 18% | | 01/07/2017 | |
| 32041542 | SYNTHETIC ORGANIC COLOURING MATTER, WHETHER OR NOT CHEMICALLY DEFINED; PREPARATIONS AS SPECIFIED IN NOTE 3 TO THIS CHAPTER BASED ON SYNTHETIC ORGANIC COLOURING MATTER; SYNTHETIC ORGANIC PRODUCTS OF A KIND USED AS FLUORESCENT BRIGHTENING AGENTS OR AS LUMIN | 18% | | 01/07/2017 | |
| 32041549 | SYNTHETIC ORGANIC COLOURING MATTER, WHETHER OR NOT CHEMICALLY DEFINED; PREPARATIONS AS SPECIFIED IN NOTE 3 TO THIS CHAPTER BASED ON SYNTHETIC ORGANIC COLOURING MATTER; SYNTHETIC ORGANIC PRODUCTS OF A KIND USED AS FLUORESCENT BRIGHTENING AGENTS OR AS LUMIN | 18% | | 01/07/2017 | |
| 32041551 | SYNTHETIC ORGANIC COLOURING MATTER, WHETHER OR NOT CHEMICALLY DEFINED; PREPARATIONS AS SPECIFIED IN NOTE 3 TO THIS CHAPTER BASED ON SYNTHETIC ORGANIC COLOURING MATTER; SYNTHETIC ORGANIC PRODUCTS OF A KIND USED AS FLUORESCENT BRIGHTENING AGENTS OR AS LUMIN | 18% | | 01/07/2017 | |
| 32041552 | SYNTHETIC ORGANIC COLOURING MATTER, WHETHER OR NOT CHEMICALLY DEFINED; PREPARATIONS AS SPECIFIED IN NOTE 3 TO THIS CHAPTER BASED ON SYNTHETIC ORGANIC COLOURING MATTER; SYNTHETIC ORGANIC PRODUCTS OF A KIND USED AS FLUORESCENT BRIGHTENING AGENTS OR AS LUMIN | 18% | | 01/07/2017 | |
| 32041553 | SYNTHETIC ORGANIC COLOURING MATTER, WHETHER OR NOT CHEMICALLY DEFINED; PREPARATIONS AS SPECIFIED IN NOTE 3 TO THIS CHAPTER BASED ON SYNTHETIC ORGANIC COLOURING MATTER; SYNTHETIC ORGANIC PRODUCTS OF A KIND USED AS FLUORESCENT BRIGHTENING AGENTS OR AS LUMIN | 18% | | 01/07/2017 | |
| 32041554 | SYNTHETIC ORGANIC COLOURING MATTER, WHETHER OR NOT CHEMICALLY DEFINED; PREPARATIONS AS SPECIFIED IN NOTE 3 TO THIS CHAPTER BASED ON SYNTHETIC ORGANIC COLOURING MATTER; SYNTHETIC ORGANIC PRODUCTS OF A KIND USED AS FLUORESCENT BRIGHTENING AGENTS OR AS LUMIN | 18% | | 01/07/2017 | |
| 32041555 | SYNTHETIC ORGANIC COLOURING MATTER, WHETHER OR NOT CHEMICALLY DEFINED; PREPARATIONS AS SPECIFIED IN NOTE 3 TO THIS CHAPTER BASED ON SYNTHETIC ORGANIC COLOURING MATTER; SYNTHETIC ORGANIC PRODUCTS OF A KIND USED AS FLUORESCENT BRIGHTENING AGENTS OR AS LUMIN | 18% | | 01/07/2017 | |
| 32041556 | SYNTHETIC ORGANIC COLOURING MATTER, WHETHER OR NOT CHEMICALLY DEFINED; PREPARATIONS AS SPECIFIED IN NOTE 3 TO THIS CHAPTER BASED ON SYNTHETIC ORGANIC COLOURING MATTER; SYNTHETIC ORGANIC PRODUCTS OF A KIND USED AS FLUORESCENT BRIGHTENING AGENTS OR AS LUMIN | 18% | | 01/07/2017 | |
| 32041557 | SYNTHETIC ORGANIC COLOURING MATTER, WHETHER OR NOT CHEMICALLY DEFINED; PREPARATIONS AS SPECIFIED IN NOTE 3 TO THIS CHAPTER BASED ON SYNTHETIC ORGANIC COLOURING MATTER; SYNTHETIC ORGANIC PRODUCTS OF A KIND USED AS FLUORESCENT BRIGHTENING AGENTS OR AS LUMIN | 18% | | 01/07/2017 | |
| 32041558 | SYNTHETIC ORGANIC COLOURING MATTER, WHETHER OR NOT CHEMICALLY DEFINED; PREPARATIONS AS SPECIFIED IN NOTE 3 TO THIS CHAPTER BASED ON SYNTHETIC ORGANIC COLOURING MATTER; SYNTHETIC ORGANIC PRODUCTS OF A KIND USED AS FLUORESCENT BRIGHTENING AGENTS OR AS LUMIN | 18% | | 01/07/2017 | |
| 32041559 | SYNTHETIC ORGANIC COLOURING MATTER, WHETHER OR NOT CHEMICALLY DEFINED; PREPARATIONS AS SPECIFIED IN NOTE 3 TO THIS CHAPTER BASED ON SYNTHETIC ORGANIC COLOURING MATTER; SYNTHETIC ORGANIC PRODUCTS OF A KIND USED AS FLUORESCENT BRIGHTENING AGENTS OR AS LUMIN | 18% | | 01/07/2017 | |
| 32041561 | SYNTHETIC ORGANIC COLOURING MATTER, WHETHER OR NOT CHEMICALLY DEFINED; PREPARATIONS AS SPECIFIED IN NOTE 3 TO THIS CHAPTER BASED ON SYNTHETIC ORGANIC COLOURING MATTER; SYNTHETIC ORGANIC PRODUCTS OF A KIND USED AS FLUORESCENT BRIGHTENING AGENTS OR AS LUMIN | 18% | | 01/07/2017 | |
| 32041562 | SYNTHETIC ORGANIC COLOURING MATTER, WHETHER OR NOT CHEMICALLY DEFINED; PREPARATIONS AS SPECIFIED IN NOTE 3 TO THIS CHAPTER BASED ON SYNTHETIC ORGANIC COLOURING MATTER; SYNTHETIC ORGANIC PRODUCTS OF A KIND USED AS FLUORESCENT BRIGHTENING AGENTS OR AS LUMIN | 18% | | 01/07/2017 | |
| 32041563 | SYNTHETIC ORGANIC COLOURING MATTER, WHETHER OR NOT CHEMICALLY DEFINED; PREPARATIONS AS SPECIFIED IN NOTE 3 TO THIS CHAPTER BASED ON SYNTHETIC ORGANIC COLOURING MATTER; SYNTHETIC ORGANIC PRODUCTS OF A KIND USED AS FLUORESCENT BRIGHTENING AGENTS OR AS LUMIN | 18% | | 01/07/2017 | |
| 32041564 | SYNTHETIC ORGANIC COLOURING MATTER, WHETHER OR NOT CHEMICALLY DEFINED; PREPARATIONS AS SPECIFIED IN NOTE 3 TO THIS CHAPTER BASED ON SYNTHETIC ORGANIC COLOURING MATTER; SYNTHETIC ORGANIC PRODUCTS OF A KIND USED AS FLUORESCENT BRIGHTENING AGENTS OR AS LUMIN | 18% | | 01/07/2017 | |
| 32041569 | SYNTHETIC ORGANIC COLOURING MATTER, WHETHER OR NOT CHEMICALLY DEFINED; PREPARATIONS AS SPECIFIED IN NOTE 3 TO THIS CHAPTER BASED ON SYNTHETIC ORGANIC COLOURING MATTER; SYNTHETIC ORGANIC PRODUCTS OF A KIND USED AS FLUORESCENT BRIGHTENING AGENTS OR AS LUMIN | 18% | | 01/07/2017 | |
| 32041571 | SYNTHETIC ORGANIC COLOURING MATTER, WHETHER OR NOT CHEMICALLY DEFINED; PREPARATIONS AS SPECIFIED IN NOTE 3 TO THIS CHAPTER BASED ON SYNTHETIC ORGANIC COLOURING MATTER; SYNTHETIC ORGANIC PRODUCTS OF A KIND USED AS FLUORESCENT BRIGHTENING AGENTS OR AS LUMIN | 18% | | 01/07/2017 | |
| 32041572 | SYNTHETIC ORGANIC COLOURING MATTER, WHETHER OR NOT CHEMICALLY DEFINED; PREPARATIONS AS SPECIFIED IN NOTE 3 TO THIS CHAPTER BASED ON SYNTHETIC ORGANIC COLOURING MATTER; SYNTHETIC ORGANIC PRODUCTS OF A KIND USED AS FLUORESCENT BRIGHTENING AGENTS OR AS LUMIN | 18% | | 01/07/2017 | |
| 32041573 | SYNTHETIC ORGANIC COLOURING MATTER, WHETHER OR NOT CHEMICALLY DEFINED; PREPARATIONS AS SPECIFIED IN NOTE 3 TO THIS CHAPTER BASED ON SYNTHETIC ORGANIC COLOURING MATTER; SYNTHETIC ORGANIC PRODUCTS OF A KIND USED AS FLUORESCENT BRIGHTENING AGENTS OR AS LUMIN | 18% | | 01/07/2017 | |
| 32041579 | SYNTHETIC ORGANIC COLOURING MATTER, WHETHER OR NOT CHEMICALLY DEFINED; PREPARATIONS AS SPECIFIED IN NOTE 3 TO THIS CHAPTER BASED ON SYNTHETIC ORGANIC COLOURING MATTER; SYNTHETIC ORGANIC PRODUCTS OF A KIND USED AS FLUORESCENT BRIGHTENING AGENTS OR AS LUMIN | 18% | | 01/07/2017 | |
| 32041581 | SYNTHETIC ORGANIC COLOURING MATTER, WHETHER OR NOT CHEMICALLY DEFINED; PREPARATIONS AS SPECIFIED IN NOTE 3 TO THIS CHAPTER BASED ON SYNTHETIC ORGANIC COLOURING MATTER; SYNTHETIC ORGANIC PRODUCTS OF A KIND USED AS FLUORESCENT BRIGHTENING AGENTS OR AS LUMIN | 18% | | 01/07/2017 | |
| 32041582 | SYNTHETIC ORGANIC COLOURING MATTER, WHETHER OR NOT CHEMICALLY DEFINED; PREPARATIONS AS SPECIFIED IN NOTE 3 TO THIS CHAPTER BASED ON SYNTHETIC ORGANIC COLOURING MATTER; SYNTHETIC ORGANIC PRODUCTS OF A KIND USED AS FLUORESCENT BRIGHTENING AGENTS OR AS LUMIN | 18% | | 01/07/2017 | |
| 32041583 | SYNTHETIC ORGANIC COLOURING MATTER, WHETHER OR NOT CHEMICALLY DEFINED; PREPARATIONS AS SPECIFIED IN NOTE 3 TO THIS CHAPTER BASED ON SYNTHETIC ORGANIC COLOURING MATTER; SYNTHETIC ORGANIC PRODUCTS OF A KIND USED AS FLUORESCENT BRIGHTENING AGENTS OR AS LUMIN | 18% | | 01/07/2017 | |
| 32041584 | SYNTHETIC ORGANIC COLOURING MATTER, WHETHER OR NOT CHEMICALLY DEFINED; PREPARATIONS AS SPECIFIED IN NOTE 3 TO THIS CHAPTER BASED ON SYNTHETIC ORGANIC COLOURING MATTER; SYNTHETIC ORGANIC PRODUCTS OF A KIND USED AS FLUORESCENT BRIGHTENING AGENTS OR AS LUMIN | 18% | | 01/07/2017 | |
| 32041589 | SYNTHETIC ORGANIC COLOURING MATTER, WHETHER OR NOT CHEMICALLY DEFINED; PREPARATIONS AS SPECIFIED IN NOTE 3 TO THIS CHAPTER BASED ON SYNTHETIC ORGANIC COLOURING MATTER; SYNTHETIC ORGANIC PRODUCTS OF A KIND USED AS FLUORESCENT BRIGHTENING AGENTS OR AS LUMIN | 18% | | 01/07/2017 | |
| 32041591 | SYNTHETIC ORGANIC COLOURING MATTER, WHETHER OR NOT CHEMICALLY DEFINED; PREPARATIONS AS SPECIFIED IN NOTE 3 TO THIS CHAPTER BASED ON SYNTHETIC ORGANIC COLOURING MATTER; SYNTHETIC ORGANIC PRODUCTS OF A KIND USED AS FLUORESCENT BRIGHTENING AGENTS OR AS LUMIN | 18% | | 01/07/2017 | |
| 32041592 | SYNTHETIC ORGANIC COLOURING MATTER, WHETHER OR NOT CHEMICALLY DEFINED; PREPARATIONS AS SPECIFIED IN NOTE 3 TO THIS CHAPTER BASED ON SYNTHETIC ORGANIC COLOURING MATTER; SYNTHETIC ORGANIC PRODUCTS OF A KIND USED AS FLUORESCENT BRIGHTENING AGENTS OR AS LUMIN | 18% | | 01/07/2017 | |
| 32041593 | SYNTHETIC ORGANIC COLOURING MATTER, WHETHER OR NOT CHEMICALLY DEFINED; PREPARATIONS AS SPECIFIED IN NOTE 3 TO THIS CHAPTER BASED ON SYNTHETIC ORGANIC COLOURING MATTER; SYNTHETIC ORGANIC PRODUCTS OF A KIND USED AS FLUORESCENT BRIGHTENING AGENTS OR AS LUMIN | 18% | | 01/07/2017 | |
| 32041594 | SYNTHETIC ORGANIC COLOURING MATTER, WHETHER OR NOT CHEMICALLY DEFINED; PREPARATIONS AS SPECIFIED IN NOTE 3 TO THIS CHAPTER BASED ON SYNTHETIC ORGANIC COLOURING MATTER; SYNTHETIC ORGANIC PRODUCTS OF A KIND USED AS FLUORESCENT BRIGHTENING AGENTS OR AS LUMIN | 18% | | 01/07/2017 | |
| 32041595 | SYNTHETIC ORGANIC COLOURING MATTER, WHETHER OR NOT CHEMICALLY DEFINED; PREPARATIONS AS SPECIFIED IN NOTE 3 TO THIS CHAPTER BASED ON SYNTHETIC ORGANIC COLOURING MATTER; SYNTHETIC ORGANIC PRODUCTS OF A KIND USED AS FLUORESCENT BRIGHTENING AGENTS OR AS LUMIN | 18% | | 01/07/2017 | |
| 32041596 | SYNTHETIC ORGANIC COLOURING MATTER, WHETHER OR NOT CHEMICALLY DEFINED; PREPARATIONS AS SPECIFIED IN NOTE 3 TO THIS CHAPTER BASED ON SYNTHETIC ORGANIC COLOURING MATTER; SYNTHETIC ORGANIC PRODUCTS OF A KIND USED AS FLUORESCENT BRIGHTENING AGENTS OR AS LUMIN | 18% | | 01/07/2017 | |
| 32041597 | SYNTHETIC ORGANIC COLOURING MATTER, WHETHER OR NOT CHEMICALLY DEFINED; PREPARATIONS AS SPECIFIED IN NOTE 3 TO THIS CHAPTER BASED ON SYNTHETIC ORGANIC COLOURING MATTER; SYNTHETIC ORGANIC PRODUCTS OF A KIND USED AS FLUORESCENT BRIGHTENING AGENTS OR AS LUMIN | 18% | | 01/07/2017 | |
| 32041599 | SYNTHETIC ORGANIC COLOURING MATTER, WHETHER OR NOT CHEMICALLY DEFINED; PREPARATIONS AS SPECIFIED IN NOTE 3 TO THIS CHAPTER BASED ON SYNTHETIC ORGANIC COLOURING MATTER; SYNTHETIC ORGANIC PRODUCTS OF A KIND USED AS FLUORESCENT BRIGHTENING AGENTS OR AS LUMIN | 18% | | 01/07/2017 | |
| 320416 | REACTIVE DYES AND PREPARATIONS BASED THEREON | 18% | | 01/07/2017 | |
| 32041610 | SYNTHETIC ORGANIC COLOURING MATTER, WHETHER OR NOT CHEMICALLY DEFINED; PREPARATIONS AS SPECIFIED IN NOTE 3 TO THIS CHAPTER BASED ON SYNTHETIC ORGANIC COLOURING MATTER; SYNTHETIC ORGANIC PRODUCTS OF A KIND USED AS FLUORESCENT BRIGHTENING AGENTS OR AS LUMIN | 18% | | 01/07/2017 | |
| 32041620 | SYNTHETIC ORGANIC COLOURING MATTER, WHETHER OR NOT CHEMICALLY DEFINED; PREPARATIONS AS SPECIFIED IN NOTE 3 TO THIS CHAPTER BASED ON SYNTHETIC ORGANIC COLOURING MATTER; SYNTHETIC ORGANIC PRODUCTS OF A KIND USED AS FLUORESCENT BRIGHTENING AGENTS OR AS LUMIN | 18% | | 01/07/2017 | |
| 32041630 | SYNTHETIC ORGANIC COLOURING MATTER, WHETHER OR NOT CHEMICALLY DEFINED; PREPARATIONS AS SPECIFIED IN NOTE 3 TO THIS CHAPTER BASED ON SYNTHETIC ORGANIC COLOURING MATTER; SYNTHETIC ORGANIC PRODUCTS OF A KIND USED AS FLUORESCENT BRIGHTENING AGENTS OR AS LUMIN | 18% | | 01/07/2017 | |
| 32041640 | SYNTHETIC ORGANIC COLOURING MATTER, WHETHER OR NOT CHEMICALLY DEFINED; PREPARATIONS AS SPECIFIED IN NOTE 3 TO THIS CHAPTER BASED ON SYNTHETIC ORGANIC COLOURING MATTER; SYNTHETIC ORGANIC PRODUCTS OF A KIND USED AS FLUORESCENT BRIGHTENING AGENTS OR AS LUMIN | 18% | | 01/07/2017 | |
| 32041650 | SYNTHETIC ORGANIC COLOURING MATTER, WHETHER OR NOT CHEMICALLY DEFINED; PREPARATIONS AS SPECIFIED IN NOTE 3 TO THIS CHAPTER BASED ON SYNTHETIC ORGANIC COLOURING MATTER; SYNTHETIC ORGANIC PRODUCTS OF A KIND USED AS FLUORESCENT BRIGHTENING AGENTS OR AS LUMIN | 18% | | 01/07/2017 | |
| 32041660 | SYNTHETIC ORGANIC COLOURING MATTER, WHETHER OR NOT CHEMICALLY DEFINED; PREPARATIONS AS SPECIFIED IN NOTE 3 TO THIS CHAPTER BASED ON SYNTHETIC ORGANIC COLOURING MATTER; SYNTHETIC ORGANIC PRODUCTS OF A KIND USED AS FLUORESCENT BRIGHTENING AGENTS OR AS LUMIN | 18% | | 01/07/2017 | |
| 32041670 | SYNTHETIC ORGANIC COLOURING MATTER, WHETHER OR NOT CHEMICALLY DEFINED; PREPARATIONS AS SPECIFIED IN NOTE 3 TO THIS CHAPTER BASED ON SYNTHETIC ORGANIC COLOURING MATTER; SYNTHETIC ORGANIC PRODUCTS OF A KIND USED AS FLUORESCENT BRIGHTENING AGENTS OR AS LUMIN | 18% | | 01/07/2017 | |
| 32041680 | SYNTHETIC ORGANIC COLOURING MATTER, WHETHER OR NOT CHEMICALLY DEFINED; PREPARATIONS AS SPECIFIED IN NOTE 3 TO THIS CHAPTER BASED ON SYNTHETIC ORGANIC COLOURING MATTER; SYNTHETIC ORGANIC PRODUCTS OF A KIND USED AS FLUORESCENT BRIGHTENING AGENTS OR AS LUMIN | 18% | | 01/07/2017 | |
| 32041690 | SYNTHETIC ORGANIC COLOURING MATTER, WHETHER OR NOT CHEMICALLY DEFINED; PREPARATIONS AS SPECIFIED IN NOTE 3 TO THIS CHAPTER BASED ON SYNTHETIC ORGANIC COLOURING MATTER; SYNTHETIC ORGANIC PRODUCTS OF A KIND USED AS FLUORESCENT BRIGHTENING AGENTS OR AS LUMIN | 18% | | 01/07/2017 | |
| 320417 | PIGMENTS AND PREPARATIONS BASED THEREON | 18% | | 01/07/2017 | |
| 32041711 | SYNTHETIC ORGANIC COLOURING MATTER, WHETHER OR NOT CHEMICALLY DEFINED; PREPARATIONS AS SPECIFIED IN NOTE 3 TO THIS CHAPTER BASED ON SYNTHETIC ORGANIC COLOURING MATTER; SYNTHETIC ORGANIC PRODUCTS OF A KIND USED AS FLUORESCENT BRIGHTENING AGENTS OR AS LUMIN | 18% | | 01/07/2017 | |
| 32041719 | SYNTHETIC ORGANIC COLOURING MATTER, WHETHER OR NOT CHEMICALLY DEFINED; PREPARATIONS AS SPECIFIED IN NOTE 3 TO THIS CHAPTER BASED ON SYNTHETIC ORGANIC COLOURING MATTER; SYNTHETIC ORGANIC PRODUCTS OF A KIND USED AS FLUORESCENT BRIGHTENING AGENTS OR AS LUMIN | 18% | | 01/07/2017 | |
| 32041720 | SYNTHETIC ORGANIC COLOURING MATTER, WHETHER OR NOT CHEMICALLY DEFINED; PREPARATIONS AS SPECIFIED IN NOTE 3 TO THIS CHAPTER BASED ON SYNTHETIC ORGANIC COLOURING MATTER; SYNTHETIC ORGANIC PRODUCTS OF A KIND USED AS FLUORESCENT BRIGHTENING AGENTS OR AS LUMIN | 18% | | 01/07/2017 | |
| 32041731 | SYNTHETIC ORGANIC COLOURING MATTER, WHETHER OR NOT CHEMICALLY DEFINED; PREPARATIONS AS SPECIFIED IN NOTE 3 TO THIS CHAPTER BASED ON SYNTHETIC ORGANIC COLOURING MATTER; SYNTHETIC ORGANIC PRODUCTS OF A KIND USED AS FLUORESCENT BRIGHTENING AGENTS OR AS LUMIN | 18% | | 01/07/2017 | |
| 32041739 | SYNTHETIC ORGANIC COLOURING MATTER, WHETHER OR NOT CHEMICALLY DEFINED; PREPARATIONS AS SPECIFIED IN NOTE 3 TO THIS CHAPTER BASED ON SYNTHETIC ORGANIC COLOURING MATTER; SYNTHETIC ORGANIC PRODUCTS OF A KIND USED AS FLUORESCENT BRIGHTENING AGENTS OR AS LUMIN | 18% | | 01/07/2017 | |
| 32041740 | SYNTHETIC ORGANIC COLOURING MATTER, WHETHER OR NOT CHEMICALLY DEFINED; PREPARATIONS AS SPECIFIED IN NOTE 3 TO THIS CHAPTER BASED ON SYNTHETIC ORGANIC COLOURING MATTER; SYNTHETIC ORGANIC PRODUCTS OF A KIND USED AS FLUORESCENT BRIGHTENING AGENTS OR AS LUMIN | 18% | | 01/07/2017 | |
| 32041751 | SYNTHETIC ORGANIC COLOURING MATTER, WHETHER OR NOT CHEMICALLY DEFINED; PREPARATIONS AS SPECIFIED IN NOTE 3 TO THIS CHAPTER BASED ON SYNTHETIC ORGANIC COLOURING MATTER; SYNTHETIC ORGANIC PRODUCTS OF A KIND USED AS FLUORESCENT BRIGHTENING AGENTS OR AS LUMIN | 18% | | 01/07/2017 | |
| 32041759 | SYNTHETIC ORGANIC COLOURING MATTER, WHETHER OR NOT CHEMICALLY DEFINED; PREPARATIONS AS SPECIFIED IN NOTE 3 TO THIS CHAPTER BASED ON SYNTHETIC ORGANIC COLOURING MATTER; SYNTHETIC ORGANIC PRODUCTS OF A KIND USED AS FLUORESCENT BRIGHTENING AGENTS OR AS LUMIN | 18% | | 01/07/2017 | |
| 32041761 | SYNTHETIC ORGANIC COLOURING MATTER, WHETHER OR NOT CHEMICALLY DEFINED; PREPARATIONS AS SPECIFIED IN NOTE 3 TO THIS CHAPTER BASED ON SYNTHETIC ORGANIC COLOURING MATTER; SYNTHETIC ORGANIC PRODUCTS OF A KIND USED AS FLUORESCENT BRIGHTENING AGENTS OR AS LUMIN | 18% | | 01/07/2017 | |
| 32041769 | SYNTHETIC ORGANIC COLOURING MATTER, WHETHER OR NOT CHEMICALLY DEFINED; PREPARATIONS AS SPECIFIED IN NOTE 3 TO THIS CHAPTER BASED ON SYNTHETIC ORGANIC COLOURING MATTER; SYNTHETIC ORGANIC PRODUCTS OF A KIND USED AS FLUORESCENT BRIGHTENING AGENTS OR AS LUMIN | 18% | | 01/07/2017 | |
| 32041770 | SYNTHETIC ORGANIC COLOURING MATTER, WHETHER OR NOT CHEMICALLY DEFINED; PREPARATIONS AS SPECIFIED IN NOTE 3 TO THIS CHAPTER BASED ON SYNTHETIC ORGANIC COLOURING MATTER; SYNTHETIC ORGANIC PRODUCTS OF A KIND USED AS FLUORESCENT BRIGHTENING AGENTS OR AS LUMIN | 18% | | 01/07/2017 | |
| 32041780 | SYNTHETIC ORGANIC COLOURING MATTER, WHETHER OR NOT CHEMICALLY DEFINED; PREPARATIONS AS SPECIFIED IN NOTE 3 TO THIS CHAPTER BASED ON SYNTHETIC ORGANIC COLOURING MATTER; SYNTHETIC ORGANIC PRODUCTS OF A KIND USED AS FLUORESCENT BRIGHTENING AGENTS OR AS LUMIN | 18% | | 01/07/2017 | |
| 32041790 | SYNTHETIC ORGANIC COLOURING MATTER, WHETHER OR NOT CHEMICALLY DEFINED; PREPARATIONS AS SPECIFIED IN NOTE 3 TO THIS CHAPTER BASED ON SYNTHETIC ORGANIC COLOURING MATTER; SYNTHETIC ORGANIC PRODUCTS OF A KIND USED AS FLUORESCENT BRIGHTENING AGENTS OR AS LUMIN | 18% | | 01/07/2017 | |
| 320419 | OTHER, INCLUDING MIXTURES OF COLOURING MATTER OF TWO OR MORE OF THE SUB-HEADINGS 3204 11 TO 3204 19 | 18% | | 01/07/2017 | |
| 32041911 | SYNTHETIC ORGANIC COLOURING MATTER, WHETHER OR NOT CHEMICALLY DEFINED; PREPARATIONS AS SPECIFIED IN NOTE 3 TO THIS CHAPTER BASED ON SYNTHETIC ORGANIC COLOURING MATTER; SYNTHETIC ORGANIC PRODUCTS OF A KIND USED AS FLUORESCENT BRIGHTENING AGENTS OR AS LUMIN | 18% | | 01/07/2017 | |
| 32041912 | SYNTHETIC ORGANIC COLOURING MATTER, WHETHER OR NOT CHEMICALLY DEFINED; PREPARATIONS AS SPECIFIED IN NOTE 3 TO THIS CHAPTER BASED ON SYNTHETIC ORGANIC COLOURING MATTER; SYNTHETIC ORGANIC PRODUCTS OF A KIND USED AS FLUORESCENT BRIGHTENING AGENTS OR AS LUMIN | 18% | | 01/07/2017 | |
| 32041913 | SYNTHETIC ORGANIC COLOURING MATTER, WHETHER OR NOT CHEMICALLY DEFINED; PREPARATIONS AS SPECIFIED IN NOTE 3 TO THIS CHAPTER BASED ON SYNTHETIC ORGANIC COLOURING MATTER; SYNTHETIC ORGANIC PRODUCTS OF A KIND USED AS FLUORESCENT BRIGHTENING AGENTS OR AS LUMIN | 18% | | 01/07/2017 | |
| 32041914 | SYNTHETIC ORGANIC COLOURING MATTER, WHETHER OR NOT CHEMICALLY DEFINED; PREPARATIONS AS SPECIFIED IN NOTE 3 TO THIS CHAPTER BASED ON SYNTHETIC ORGANIC COLOURING MATTER; SYNTHETIC ORGANIC PRODUCTS OF A KIND USED AS FLUORESCENT BRIGHTENING AGENTS OR AS LUMIN | 18% | | 01/07/2017 | |
| 32041915 | SYNTHETIC ORGANIC COLOURING MATTER, WHETHER OR NOT CHEMICALLY DEFINED; PREPARATIONS AS SPECIFIED IN NOTE 3 TO THIS CHAPTER BASED ON SYNTHETIC ORGANIC COLOURING MATTER; SYNTHETIC ORGANIC PRODUCTS OF A KIND USED AS FLUORESCENT BRIGHTENING AGENTS OR AS LUMIN | 18% | | 01/07/2017 | |
| 32041916 | SYNTHETIC ORGANIC COLOURING MATTER, WHETHER OR NOT CHEMICALLY DEFINED; PREPARATIONS AS SPECIFIED IN NOTE 3 TO THIS CHAPTER BASED ON SYNTHETIC ORGANIC COLOURING MATTER; SYNTHETIC ORGANIC PRODUCTS OF A KIND USED AS FLUORESCENT BRIGHTENING AGENTS OR AS LUMIN | 18% | | 01/07/2017 | |
| 32041921 | SYNTHETIC ORGANIC COLOURING MATTER, WHETHER OR NOT CHEMICALLY DEFINED; PREPARATIONS AS SPECIFIED IN NOTE 3 TO THIS CHAPTER BASED ON SYNTHETIC ORGANIC COLOURING MATTER; SYNTHETIC ORGANIC PRODUCTS OF A KIND USED AS FLUORESCENT BRIGHTENING AGENTS OR AS LUMIN | 18% | | 01/07/2017 | |
| 32041922 | SYNTHETIC ORGANIC COLOURING MATTER, WHETHER OR NOT CHEMICALLY DEFINED; PREPARATIONS AS SPECIFIED IN NOTE 3 TO THIS CHAPTER BASED ON SYNTHETIC ORGANIC COLOURING MATTER; SYNTHETIC ORGANIC PRODUCTS OF A KIND USED AS FLUORESCENT BRIGHTENING AGENTS OR AS LUMIN | 18% | | 01/07/2017 | |
| 32041923 | SYNTHETIC ORGANIC COLOURING MATTER, WHETHER OR NOT CHEMICALLY DEFINED; PREPARATIONS AS SPECIFIED IN NOTE 3 TO THIS CHAPTER BASED ON SYNTHETIC ORGANIC COLOURING MATTER; SYNTHETIC ORGANIC PRODUCTS OF A KIND USED AS FLUORESCENT BRIGHTENING AGENTS OR AS LUMIN | 18% | | 01/07/2017 | |
| 32041924 | SYNTHETIC ORGANIC COLOURING MATTER, WHETHER OR NOT CHEMICALLY DEFINED; PREPARATIONS AS SPECIFIED IN NOTE 3 TO THIS CHAPTER BASED ON SYNTHETIC ORGANIC COLOURING MATTER; SYNTHETIC ORGANIC PRODUCTS OF A KIND USED AS FLUORESCENT BRIGHTENING AGENTS OR AS LUMIN | 18% | | 01/07/2017 | |
| 32041925 | SYNTHETIC ORGANIC COLOURING MATTER, WHETHER OR NOT CHEMICALLY DEFINED; PREPARATIONS AS SPECIFIED IN NOTE 3 TO THIS CHAPTER BASED ON SYNTHETIC ORGANIC COLOURING MATTER; SYNTHETIC ORGANIC PRODUCTS OF A KIND USED AS FLUORESCENT BRIGHTENING AGENTS OR AS LUMIN | 18% | | 01/07/2017 | |
| 32041929 | SYNTHETIC ORGANIC COLOURING MATTER, WHETHER OR NOT CHEMICALLY DEFINED; PREPARATIONS AS SPECIFIED IN NOTE 3 TO THIS CHAPTER BASED ON SYNTHETIC ORGANIC COLOURING MATTER; SYNTHETIC ORGANIC PRODUCTS OF A KIND USED AS FLUORESCENT BRIGHTENING AGENTS OR AS LUMIN | 18% | | 01/07/2017 | |
| 32041931 | SYNTHETIC ORGANIC COLOURING MATTER, WHETHER OR NOT CHEMICALLY DEFINED; PREPARATIONS AS SPECIFIED IN NOTE 3 TO THIS CHAPTER BASED ON SYNTHETIC ORGANIC COLOURING MATTER; SYNTHETIC ORGANIC PRODUCTS OF A KIND USED AS FLUORESCENT BRIGHTENING AGENTS OR AS LUMIN | 18% | | 01/07/2017 | |
| 32041932 | SYNTHETIC ORGANIC COLOURING MATTER, WHETHER OR NOT CHEMICALLY DEFINED; PREPARATIONS AS SPECIFIED IN NOTE 3 TO THIS CHAPTER BASED ON SYNTHETIC ORGANIC COLOURING MATTER; SYNTHETIC ORGANIC PRODUCTS OF A KIND USED AS FLUORESCENT BRIGHTENING AGENTS OR AS LUMIN | 18% | | 01/07/2017 | |
| 32041933 | SYNTHETIC ORGANIC COLOURING MATTER, WHETHER OR NOT CHEMICALLY DEFINED; PREPARATIONS AS SPECIFIED IN NOTE 3 TO THIS CHAPTER BASED ON SYNTHETIC ORGANIC COLOURING MATTER; SYNTHETIC ORGANIC PRODUCTS OF A KIND USED AS FLUORESCENT BRIGHTENING AGENTS OR AS LUMIN | 18% | | 01/07/2017 | |
| 32041934 | SYNTHETIC ORGANIC COLOURING MATTER, WHETHER OR NOT CHEMICALLY DEFINED; PREPARATIONS AS SPECIFIED IN NOTE 3 TO THIS CHAPTER BASED ON SYNTHETIC ORGANIC COLOURING MATTER; SYNTHETIC ORGANIC PRODUCTS OF A KIND USED AS FLUORESCENT BRIGHTENING AGENTS OR AS LUMIN | 18% | | 01/07/2017 | |
| 32041935 | SYNTHETIC ORGANIC COLOURING MATTER, WHETHER OR NOT CHEMICALLY DEFINED; PREPARATIONS AS SPECIFIED IN NOTE 3 TO THIS CHAPTER BASED ON SYNTHETIC ORGANIC COLOURING MATTER; SYNTHETIC ORGANIC PRODUCTS OF A KIND USED AS FLUORESCENT BRIGHTENING AGENTS OR AS LUMIN | 18% | | 01/07/2017 | |
| 32041936 | SYNTHETIC ORGANIC COLOURING MATTER, WHETHER OR NOT CHEMICALLY DEFINED; PREPARATIONS AS SPECIFIED IN NOTE 3 TO THIS CHAPTER BASED ON SYNTHETIC ORGANIC COLOURING MATTER; SYNTHETIC ORGANIC PRODUCTS OF A KIND USED AS FLUORESCENT BRIGHTENING AGENTS OR AS LUMIN | 18% | | 01/07/2017 | |
| 32041937 | SYNTHETIC ORGANIC COLOURING MATTER, WHETHER OR NOT CHEMICALLY DEFINED; PREPARATIONS AS SPECIFIED IN NOTE 3 TO THIS CHAPTER BASED ON SYNTHETIC ORGANIC COLOURING MATTER; SYNTHETIC ORGANIC PRODUCTS OF A KIND USED AS FLUORESCENT BRIGHTENING AGENTS OR AS LUMIN | 18% | | 01/07/2017 | |
| 32041938 | SYNTHETIC ORGANIC COLOURING MATTER, WHETHER OR NOT CHEMICALLY DEFINED; PREPARATIONS AS SPECIFIED IN NOTE 3 TO THIS CHAPTER BASED ON SYNTHETIC ORGANIC COLOURING MATTER; SYNTHETIC ORGANIC PRODUCTS OF A KIND USED AS FLUORESCENT BRIGHTENING AGENTS OR AS LUMIN | 18% | | 01/07/2017 | |
| 32041941 | SYNTHETIC ORGANIC COLOURING MATTER, WHETHER OR NOT CHEMICALLY DEFINED; PREPARATIONS AS SPECIFIED IN NOTE 3 TO THIS CHAPTER BASED ON SYNTHETIC ORGANIC COLOURING MATTER; SYNTHETIC ORGANIC PRODUCTS OF A KIND USED AS FLUORESCENT BRIGHTENING AGENTS OR AS LUMIN | 18% | | 01/07/2017 | |
| 32041942 | SYNTHETIC ORGANIC COLOURING MATTER, WHETHER OR NOT CHEMICALLY DEFINED; PREPARATIONS AS SPECIFIED IN NOTE 3 TO THIS CHAPTER BASED ON SYNTHETIC ORGANIC COLOURING MATTER; SYNTHETIC ORGANIC PRODUCTS OF A KIND USED AS FLUORESCENT BRIGHTENING AGENTS OR AS LUMIN | 18% | | 01/07/2017 | |
| 32041943 | SYNTHETIC ORGANIC COLOURING MATTER, WHETHER OR NOT CHEMICALLY DEFINED; PREPARATIONS AS SPECIFIED IN NOTE 3 TO THIS CHAPTER BASED ON SYNTHETIC ORGANIC COLOURING MATTER; SYNTHETIC ORGANIC PRODUCTS OF A KIND USED AS FLUORESCENT BRIGHTENING AGENTS OR AS LUMIN | 18% | | 01/07/2017 | |
| 32041944 | SYNTHETIC ORGANIC COLOURING MATTER, WHETHER OR NOT CHEMICALLY DEFINED; PREPARATIONS AS SPECIFIED IN NOTE 3 TO THIS CHAPTER BASED ON SYNTHETIC ORGANIC COLOURING MATTER; SYNTHETIC ORGANIC PRODUCTS OF A KIND USED AS FLUORESCENT BRIGHTENING AGENTS OR AS LUMIN | 18% | | 01/07/2017 | |
| 32041945 | SYNTHETIC ORGANIC COLOURING MATTER, WHETHER OR NOT CHEMICALLY DEFINED; PREPARATIONS AS SPECIFIED IN NOTE 3 TO THIS CHAPTER BASED ON SYNTHETIC ORGANIC COLOURING MATTER; SYNTHETIC ORGANIC PRODUCTS OF A KIND USED AS FLUORESCENT BRIGHTENING AGENTS OR AS LUMIN | 18% | | 01/07/2017 | |
| 32041946 | SYNTHETIC ORGANIC COLOURING MATTER, WHETHER OR NOT CHEMICALLY DEFINED; PREPARATIONS AS SPECIFIED IN NOTE 3 TO THIS CHAPTER BASED ON SYNTHETIC ORGANIC COLOURING MATTER; SYNTHETIC ORGANIC PRODUCTS OF A KIND USED AS FLUORESCENT BRIGHTENING AGENTS OR AS LUMIN | 18% | | 01/07/2017 | |
| 32041947 | SYNTHETIC ORGANIC COLOURING MATTER, WHETHER OR NOT CHEMICALLY DEFINED; PREPARATIONS AS SPECIFIED IN NOTE 3 TO THIS CHAPTER BASED ON SYNTHETIC ORGANIC COLOURING MATTER; SYNTHETIC ORGANIC PRODUCTS OF A KIND USED AS FLUORESCENT BRIGHTENING AGENTS OR AS LUMIN | 18% | | 01/07/2017 | |
| 32041949 | SYNTHETIC ORGANIC COLOURING MATTER, WHETHER OR NOT CHEMICALLY DEFINED; PREPARATIONS AS SPECIFIED IN NOTE 3 TO THIS CHAPTER BASED ON SYNTHETIC ORGANIC COLOURING MATTER; SYNTHETIC ORGANIC PRODUCTS OF A KIND USED AS FLUORESCENT BRIGHTENING AGENTS OR AS LUMIN | 18% | | 01/07/2017 | |
| 32041951 | SYNTHETIC ORGANIC COLOURING MATTER, WHETHER OR NOT CHEMICALLY DEFINED; PREPARATIONS AS SPECIFIED IN NOTE 3 TO THIS CHAPTER BASED ON SYNTHETIC ORGANIC COLOURING MATTER; SYNTHETIC ORGANIC PRODUCTS OF A KIND USED AS FLUORESCENT BRIGHTENING AGENTS OR AS LUMIN | 18% | | 01/07/2017 | |
| 32041952 | SYNTHETIC ORGANIC COLOURING MATTER, WHETHER OR NOT CHEMICALLY DEFINED; PREPARATIONS AS SPECIFIED IN NOTE 3 TO THIS CHAPTER BASED ON SYNTHETIC ORGANIC COLOURING MATTER; SYNTHETIC ORGANIC PRODUCTS OF A KIND USED AS FLUORESCENT BRIGHTENING AGENTS OR AS LUMIN | 18% | | 01/07/2017 | |
| 32041953 | SYNTHETIC ORGANIC COLOURING MATTER, WHETHER OR NOT CHEMICALLY DEFINED; PREPARATIONS AS SPECIFIED IN NOTE 3 TO THIS CHAPTER BASED ON SYNTHETIC ORGANIC COLOURING MATTER; SYNTHETIC ORGANIC PRODUCTS OF A KIND USED AS FLUORESCENT BRIGHTENING AGENTS OR AS LUMIN | 18% | | 01/07/2017 | |
| 32041954 | SYNTHETIC ORGANIC COLOURING MATTER, WHETHER OR NOT CHEMICALLY DEFINED; PREPARATIONS AS SPECIFIED IN NOTE 3 TO THIS CHAPTER BASED ON SYNTHETIC ORGANIC COLOURING MATTER; SYNTHETIC ORGANIC PRODUCTS OF A KIND USED AS FLUORESCENT BRIGHTENING AGENTS OR AS LUMIN | 18% | | 01/07/2017 | |
| 32041955 | SYNTHETIC ORGANIC COLOURING MATTER, WHETHER OR NOT CHEMICALLY DEFINED; PREPARATIONS AS SPECIFIED IN NOTE 3 TO THIS CHAPTER BASED ON SYNTHETIC ORGANIC COLOURING MATTER; SYNTHETIC ORGANIC PRODUCTS OF A KIND USED AS FLUORESCENT BRIGHTENING AGENTS OR AS LUMIN | 18% | | 01/07/2017 | |
| 32041956 | SYNTHETIC ORGANIC COLOURING MATTER, WHETHER OR NOT CHEMICALLY DEFINED; PREPARATIONS AS SPECIFIED IN NOTE 3 TO THIS CHAPTER BASED ON SYNTHETIC ORGANIC COLOURING MATTER; SYNTHETIC ORGANIC PRODUCTS OF A KIND USED AS FLUORESCENT BRIGHTENING AGENTS OR AS LUMIN | 18% | | 01/07/2017 | |
| 32041957 | SYNTHETIC ORGANIC COLOURING MATTER, WHETHER OR NOT CHEMICALLY DEFINED; PREPARATIONS AS SPECIFIED IN NOTE 3 TO THIS CHAPTER BASED ON SYNTHETIC ORGANIC COLOURING MATTER; SYNTHETIC ORGANIC PRODUCTS OF A KIND USED AS FLUORESCENT BRIGHTENING AGENTS OR AS LUMIN | 18% | | 01/07/2017 | |
| 32041958 | SYNTHETIC ORGANIC COLOURING MATTER, WHETHER OR NOT CHEMICALLY DEFINED; PREPARATIONS AS SPECIFIED IN NOTE 3 TO THIS CHAPTER BASED ON SYNTHETIC ORGANIC COLOURING MATTER; SYNTHETIC ORGANIC PRODUCTS OF A KIND USED AS FLUORESCENT BRIGHTENING AGENTS OR AS LUMIN | 18% | | 01/07/2017 | |
| 32041959 | SYNTHETIC ORGANIC COLOURING MATTER, WHETHER OR NOT CHEMICALLY DEFINED; PREPARATIONS AS SPECIFIED IN NOTE 3 TO THIS CHAPTER BASED ON SYNTHETIC ORGANIC COLOURING MATTER; SYNTHETIC ORGANIC PRODUCTS OF A KIND USED AS FLUORESCENT BRIGHTENING AGENTS OR AS LUMIN | 18% | | 01/07/2017 | |
| 32041961 | SYNTHETIC ORGANIC COLOURING MATTER, WHETHER OR NOT CHEMICALLY DEFINED; PREPARATIONS AS SPECIFIED IN NOTE 3 TO THIS CHAPTER BASED ON SYNTHETIC ORGANIC COLOURING MATTER; SYNTHETIC ORGANIC PRODUCTS OF A KIND USED AS FLUORESCENT BRIGHTENING AGENTS OR AS LUMIN | 18% | | 01/07/2017 | |
| 32041962 | SYNTHETIC ORGANIC COLOURING MATTER, WHETHER OR NOT CHEMICALLY DEFINED; PREPARATIONS AS SPECIFIED IN NOTE 3 TO THIS CHAPTER BASED ON SYNTHETIC ORGANIC COLOURING MATTER; SYNTHETIC ORGANIC PRODUCTS OF A KIND USED AS FLUORESCENT BRIGHTENING AGENTS OR AS LUMIN | 18% | | 01/07/2017 | |
| 32041963 | SYNTHETIC ORGANIC COLOURING MATTER, WHETHER OR NOT CHEMICALLY DEFINED; PREPARATIONS AS SPECIFIED IN NOTE 3 TO THIS CHAPTER BASED ON SYNTHETIC ORGANIC COLOURING MATTER; SYNTHETIC ORGANIC PRODUCTS OF A KIND USED AS FLUORESCENT BRIGHTENING AGENTS OR AS LUMIN | 18% | | 01/07/2017 | |
| 32041964 | SYNTHETIC ORGANIC COLOURING MATTER, WHETHER OR NOT CHEMICALLY DEFINED; PREPARATIONS AS SPECIFIED IN NOTE 3 TO THIS CHAPTER BASED ON SYNTHETIC ORGANIC COLOURING MATTER; SYNTHETIC ORGANIC PRODUCTS OF A KIND USED AS FLUORESCENT BRIGHTENING AGENTS OR AS LUMIN | 18% | | 01/07/2017 | |
| 32041965 | SYNTHETIC ORGANIC COLOURING MATTER, WHETHER OR NOT CHEMICALLY DEFINED; PREPARATIONS AS SPECIFIED IN NOTE 3 TO THIS CHAPTER BASED ON SYNTHETIC ORGANIC COLOURING MATTER; SYNTHETIC ORGANIC PRODUCTS OF A KIND USED AS FLUORESCENT BRIGHTENING AGENTS OR AS LUMIN | 18% | | 01/07/2017 | |
| 32041966 | SYNTHETIC ORGANIC COLOURING MATTER, WHETHER OR NOT CHEMICALLY DEFINED; PREPARATIONS AS SPECIFIED IN NOTE 3 TO THIS CHAPTER BASED ON SYNTHETIC ORGANIC COLOURING MATTER; SYNTHETIC ORGANIC PRODUCTS OF A KIND USED AS FLUORESCENT BRIGHTENING AGENTS OR AS LUMIN | 18% | | 01/07/2017 | |
| 32041967 | SYNTHETIC ORGANIC COLOURING MATTER, WHETHER OR NOT CHEMICALLY DEFINED; PREPARATIONS AS SPECIFIED IN NOTE 3 TO THIS CHAPTER BASED ON SYNTHETIC ORGANIC COLOURING MATTER; SYNTHETIC ORGANIC PRODUCTS OF A KIND USED AS FLUORESCENT BRIGHTENING AGENTS OR AS LUMIN | 18% | | 01/07/2017 | |
| 32041969 | SYNTHETIC ORGANIC COLOURING MATTER, WHETHER OR NOT CHEMICALLY DEFINED; PREPARATIONS AS SPECIFIED IN NOTE 3 TO THIS CHAPTER BASED ON SYNTHETIC ORGANIC COLOURING MATTER; SYNTHETIC ORGANIC PRODUCTS OF A KIND USED AS FLUORESCENT BRIGHTENING AGENTS OR AS LUMIN | 18% | | 01/07/2017 | |
| 32041971 | SYNTHETIC ORGANIC COLOURING MATTER, WHETHER OR NOT CHEMICALLY DEFINED; PREPARATIONS AS SPECIFIED IN NOTE 3 TO THIS CHAPTER BASED ON SYNTHETIC ORGANIC COLOURING MATTER; SYNTHETIC ORGANIC PRODUCTS OF A KIND USED AS FLUORESCENT BRIGHTENING AGENTS OR AS LUMIN | 18% | | 01/07/2017 | |
| 32041972 | SYNTHETIC ORGANIC COLOURING MATTER, WHETHER OR NOT CHEMICALLY DEFINED; PREPARATIONS AS SPECIFIED IN NOTE 3 TO THIS CHAPTER BASED ON SYNTHETIC ORGANIC COLOURING MATTER; SYNTHETIC ORGANIC PRODUCTS OF A KIND USED AS FLUORESCENT BRIGHTENING AGENTS OR AS LUMIN | 18% | | 01/07/2017 | |
| 32041973 | SYNTHETIC ORGANIC COLOURING MATTER, WHETHER OR NOT CHEMICALLY DEFINED; PREPARATIONS AS SPECIFIED IN NOTE 3 TO THIS CHAPTER BASED ON SYNTHETIC ORGANIC COLOURING MATTER; SYNTHETIC ORGANIC PRODUCTS OF A KIND USED AS FLUORESCENT BRIGHTENING AGENTS OR AS LUMIN | 18% | | 01/07/2017 | |
| 32041974 | SYNTHETIC ORGANIC COLOURING MATTER, WHETHER OR NOT CHEMICALLY DEFINED; PREPARATIONS AS SPECIFIED IN NOTE 3 TO THIS CHAPTER BASED ON SYNTHETIC ORGANIC COLOURING MATTER; SYNTHETIC ORGANIC PRODUCTS OF A KIND USED AS FLUORESCENT BRIGHTENING AGENTS OR AS LUMIN | 18% | | 01/07/2017 | |
| 32041975 | SYNTHETIC ORGANIC COLOURING MATTER, WHETHER OR NOT CHEMICALLY DEFINED; PREPARATIONS AS SPECIFIED IN NOTE 3 TO THIS CHAPTER BASED ON SYNTHETIC ORGANIC COLOURING MATTER; SYNTHETIC ORGANIC PRODUCTS OF A KIND USED AS FLUORESCENT BRIGHTENING AGENTS OR AS LUMIN | 18% | | 01/07/2017 | |
| 32041976 | SYNTHETIC ORGANIC COLOURING MATTER, WHETHER OR NOT CHEMICALLY DEFINED; PREPARATIONS AS SPECIFIED IN NOTE 3 TO THIS CHAPTER BASED ON SYNTHETIC ORGANIC COLOURING MATTER; SYNTHETIC ORGANIC PRODUCTS OF A KIND USED AS FLUORESCENT BRIGHTENING AGENTS OR AS LUMIN | 18% | | 01/07/2017 | |
| 32041977 | SYNTHETIC ORGANIC COLOURING MATTER, WHETHER OR NOT CHEMICALLY DEFINED; PREPARATIONS AS SPECIFIED IN NOTE 3 TO THIS CHAPTER BASED ON SYNTHETIC ORGANIC COLOURING MATTER; SYNTHETIC ORGANIC PRODUCTS OF A KIND USED AS FLUORESCENT BRIGHTENING AGENTS OR AS LUMIN | 18% | | 01/07/2017 | |
| 32041978 | SYNTHETIC ORGANIC COLOURING MATTER, WHETHER OR NOT CHEMICALLY DEFINED; PREPARATIONS AS SPECIFIED IN NOTE 3 TO THIS CHAPTER BASED ON SYNTHETIC ORGANIC COLOURING MATTER; SYNTHETIC ORGANIC PRODUCTS OF A KIND USED AS FLUORESCENT BRIGHTENING AGENTS OR AS LUMIN | 18% | | 01/07/2017 | |
| 32041979 | SYNTHETIC ORGANIC COLOURING MATTER, WHETHER OR NOT CHEMICALLY DEFINED; PREPARATIONS AS SPECIFIED IN NOTE 3 TO THIS CHAPTER BASED ON SYNTHETIC ORGANIC COLOURING MATTER; SYNTHETIC ORGANIC PRODUCTS OF A KIND USED AS FLUORESCENT BRIGHTENING AGENTS OR AS LUMIN | 18% | | 01/07/2017 | |
| 32041981 | SYNTHETIC ORGANIC COLOURING MATTER, WHETHER OR NOT CHEMICALLY DEFINED; PREPARATIONS AS SPECIFIED IN NOTE 3 TO THIS CHAPTER BASED ON SYNTHETIC ORGANIC COLOURING MATTER; SYNTHETIC ORGANIC PRODUCTS OF A KIND USED AS FLUORESCENT BRIGHTENING AGENTS OR AS LUMIN | 18% | | 01/07/2017 | |
| 32041982 | SYNTHETIC ORGANIC COLOURING MATTER, WHETHER OR NOT CHEMICALLY DEFINED; PREPARATIONS AS SPECIFIED IN NOTE 3 TO THIS CHAPTER BASED ON SYNTHETIC ORGANIC COLOURING MATTER; SYNTHETIC ORGANIC PRODUCTS OF A KIND USED AS FLUORESCENT BRIGHTENING AGENTS OR AS LUMIN | 18% | | 01/07/2017 | |
| 32041983 | SYNTHETIC ORGANIC COLOURING MATTER, WHETHER OR NOT CHEMICALLY DEFINED; PREPARATIONS AS SPECIFIED IN NOTE 3 TO THIS CHAPTER BASED ON SYNTHETIC ORGANIC COLOURING MATTER; SYNTHETIC ORGANIC PRODUCTS OF A KIND USED AS FLUORESCENT BRIGHTENING AGENTS OR AS LUMIN | 18% | | 01/07/2017 | |
| 32041984 | SYNTHETIC ORGANIC COLOURING MATTER, WHETHER OR NOT CHEMICALLY DEFINED; PREPARATIONS AS SPECIFIED IN NOTE 3 TO THIS CHAPTER BASED ON SYNTHETIC ORGANIC COLOURING MATTER; SYNTHETIC ORGANIC PRODUCTS OF A KIND USED AS FLUORESCENT BRIGHTENING AGENTS OR AS LUMIN | 18% | | 01/07/2017 | |
| 32041985 | SYNTHETIC ORGANIC COLOURING MATTER, WHETHER OR NOT CHEMICALLY DEFINED; PREPARATIONS AS SPECIFIED IN NOTE 3 TO THIS CHAPTER BASED ON SYNTHETIC ORGANIC COLOURING MATTER; SYNTHETIC ORGANIC PRODUCTS OF A KIND USED AS FLUORESCENT BRIGHTENING AGENTS OR AS LUMIN | 18% | | 01/07/2017 | |
| 32041986 | SYNTHETIC ORGANIC COLOURING MATTER, WHETHER OR NOT CHEMICALLY DEFINED; PREPARATIONS AS SPECIFIED IN NOTE 3 TO THIS CHAPTER BASED ON SYNTHETIC ORGANIC COLOURING MATTER; SYNTHETIC ORGANIC PRODUCTS OF A KIND USED AS FLUORESCENT BRIGHTENING AGENTS OR AS LUMIN | 18% | | 01/07/2017 | |
| 32041987 | SYNTHETIC ORGANIC COLOURING MATTER, WHETHER OR NOT CHEMICALLY DEFINED; PREPARATIONS AS SPECIFIED IN NOTE 3 TO THIS CHAPTER BASED ON SYNTHETIC ORGANIC COLOURING MATTER; SYNTHETIC ORGANIC PRODUCTS OF A KIND USED AS FLUORESCENT BRIGHTENING AGENTS OR AS LUMIN | 18% | | 01/07/2017 | |
| 32041988 | SYNTHETIC ORGANIC COLOURING MATTER, WHETHER OR NOT CHEMICALLY DEFINED; PREPARATIONS AS SPECIFIED IN NOTE 3 TO THIS CHAPTER BASED ON SYNTHETIC ORGANIC COLOURING MATTER; SYNTHETIC ORGANIC PRODUCTS OF A KIND USED AS FLUORESCENT BRIGHTENING AGENTS OR AS LUMIN | 18% | | 01/07/2017 | |
| 32041989 | SYNTHETIC ORGANIC COLOURING MATTER, WHETHER OR NOT CHEMICALLY DEFINED; PREPARATIONS AS SPECIFIED IN NOTE 3 TO THIS CHAPTER BASED ON SYNTHETIC ORGANIC COLOURING MATTER; SYNTHETIC ORGANIC PRODUCTS OF A KIND USED AS FLUORESCENT BRIGHTENING AGENTS OR AS LUMIN | 18% | | 01/07/2017 | |
| 32041990 | SYNTHETIC ORGANIC COLOURING MATTER, WHETHER OR NOT CHEMICALLY DEFINED; PREPARATIONS AS SPECIFIED IN NOTE 3 TO THIS CHAPTER BASED ON SYNTHETIC ORGANIC COLOURING MATTER; SYNTHETIC ORGANIC PRODUCTS OF A KIND USED AS FLUORESCENT BRIGHTENING AGENTS OR AS LUMIN | 18% | | 01/07/2017 | |
| 320420 | SYNTHETIC ORGANIC PRODUCTS OF A KIND USED AS FLUORESCENT BRIGHTENING AGENTS | 18% | | 01/07/2017 | |
| 32042010 | SYNTHETIC ORGANIC COLOURING MATTER, WHETHER OR NOT CHEMICALLY DEFINED; PREPARATIONS AS SPECIFIED IN NOTE 3 TO THIS CHAPTER BASED ON SYNTHETIC ORGANIC COLOURING MATTER; SYNTHETIC ORGANIC PRODUCTS OF A KIND USED AS FLUORESCENT BRIGHTENING AGENTS OR AS LUMIN | 18% | | 01/07/2017 | |
| 32042090 | SYNTHETIC ORGANIC COLOURING MATTER, WHETHER OR NOT CHEMICALLY DEFINED; PREPARATIONS AS SPECIFIED IN NOTE 3 TO THIS CHAPTER BASED ON SYNTHETIC ORGANIC COLOURING MATTER; SYNTHETIC ORGANIC PRODUCTS OF A KIND USED AS FLUORESCENT BRIGHTENING AGENTS OR AS LUMIN | 18% | | 01/07/2017 | |
| 32049000 | SYNTHETIC ORGANIC COLOURING MATTER, WHETHER OR NOT CHEMICALLY DEFINED; PREPARATIONS AS SPECIFIED IN NOTE 3 TO THIS CHAPTER BASED ON SYNTHETIC ORGANIC COLOURING MATTER; SYNTHETIC ORGANIC PRODUCTS OF A KIND USED AS FLUORESCENT BRIGHTENING AGENTS OR AS LUMIN | 18% | | 01/07/2017 | |
| 3205 | COLOUR LAKES; PREPARATIONS AS SPECIFIED IN NOTE 3 TO THIS CHAPTER BASED ON COLOUR LAKES | 18% | | 01/07/2017 | |
| 32050000 | COLOUR LAKES; PREPARATIONS AS SPECIFIED IN NOTE 3 TO THIS CHAPTER BASED ON COLOUR LAKES | 18% | | 01/07/2017 | |
| 3206 | OTHER COLOURING MATTER; PREPARATIONS AS SPECIFIED IN NOTE 3 TO THIS CHAPTER, OTHER THAN THOSE OF HEADING 3203, 3204 OR 3205; INORGANIC PRODUCTS OF A KIND USED AS LUMINOPHORES, WHETHER OR NOT CHEMICALLY DEFINED – PIGMENTS AND PREPARATIONS BASED ON TITANIUM | 18% | | 01/07/2017 | |
| 320611 | CONTAINING 80% OR MORE BY WEIGHT OF TITANIUM DIOXIDE CALCULATED ON THE DRY MATTER | 18% | | 01/07/2017 | |
| 32061110 | OTHER COLOURING MATTER; PREPARATIONS AS SPECIFIED IN NOTE 3 TO THIS CHAPTER, OTHER THAN THOSE OF HEADINGS 3203, 3204 OR 3205; INORGANIC PRODUCTS OF A KIND USED AS LUMINOPHORES, WHETHER OR NOT CHEMICALLY DEFINED – PIGMENTS AND PREPARATIONS BASED ON TITANIU | 18% | | 01/07/2017 | |
| 32061190 | OTHER COLOURING MATTER; PREPARATIONS AS SPECIFIED IN NOTE 3 TO THIS CHAPTER, OTHER THAN THOSE OF HEADINGS 3203, 3204 OR 3205; INORGANIC PRODUCTS OF A KIND USED AS LUMINOPHORES, WHETHER OR NOT CHEMICALLY DEFINED – PIGMENTS AND PREPARATIONS BASED ON TITANIU | 18% | | 01/07/2017 | |
| 32061900 | OTHER COLOURING MATTER; PREPARATIONS AS SPECIFIED IN NOTE 3 TO THIS CHAPTER, OTHER THAN THOSE OF HEADINGS 3203, 3204 OR 3205; INORGANIC PRODUCTS OF A KIND USED AS LUMINOPHORES, WHETHER OR NOT CHEMICALLY DEFINED – PIGMENTS AND PREPARATIONS BASED ON TITANIU | 18% | | 01/07/2017 | |
| 32062000 | OTHER COLOURING MATTER; PREPARATIONS AS SPECIFIED IN NOTE 3 TO THIS CHAPTER, OTHER THAN THOSE OF HEADINGS 3203, 3204 OR 3205; INORGANIC PRODUCTS OF A KIND USED AS LUMINOPHORES, WHETHER OR NOT CHEMICALLY DEFINED- PIGMENTS AND PREPARATIONS BASED ON CHROMIUM | 18% | | 01/07/2017 | |
| 32063000 | OTHER COLOURING MATTER; PREPARATIONS AS SPECIFIED IN NOTE 3 TO THIS CHAPTER, OTHER THAN THOSE OF HEADINGS 3203, 3204 OR 3205; INORGANIC PRODUCTS OF A KIND USED AS LUMINOPHORES, WHETHER OR NOT CHEMICALLY DEFINED – PIGMENTS AND PREPARATIONS BASED ON CADMIUM | 18% | | 01/07/2017 | |
| 32064100 | OTHER COLOURING MATTER; PREPARATIONS AS SPECIFIED IN NOTE 3 TO THIS CHAPTER, OTHER THAN THOSE OF HEADINGS 3203, 3204 OR 3205; INORGANIC PRODUCTS OF A KIND USED AS LUMINOPHORES, WHETHER OR NOT CHEMICALLY DEFINED – OTHER COLOURING MATTER AND OTHER PREPARATI | 18% | | 01/07/2017 | |
| 32064200 | OTHER COLOURING MATTER; PREPARATIONS AS SPECIFIED IN NOTE 3 TO THIS CHAPTER, OTHER THAN THOSE OF HEADINGS 3203, 3204 OR 3205; INORGANIC PRODUCTS OF A KIND USED AS LUMINOPHORES, WHETHER OR NOT CHEMICALLY DEFINED – OTHER COLOURING MATTER AND OTHER PREPARATI | 18% | | 01/07/2017 | |
| 32064300 | OTHER COLOURING MATTER; PREPARATIONS AS SPECIFIED IN NOTE 3 TO THIS CHAPTER, OTHER THAN THOSE OF HEADINGS 3203, 3204 OR 3205; INORGANIC PRODUCTS OF A KIND USED AS LUMINOPHORES, WHETHER OR NOT CHEMICALLY DEFINED – OTHER COLOURING MATTER AND OTHER PREPARATI | 18% | | 01/07/2017 | |
| 320649 | OTHER | 18% | | 01/07/2017 | |
| 32064910 | OTHER COLOURING MATTER; PREPARATIONS AS SPECIFIED IN NOTE 3 TO THIS CHAPTER, OTHER THAN THOSE OF HEADINGS 3203, 3204 OR 3205; INORGANIC PRODUCTS OF A KIND USED AS LUMINOPHORES, WHETHER OR NOT CHEMICALLY DEFINED – OTHER COLOURING MATTER AND OTHER PREPARAT | 18% | | 01/07/2017 | |
| 32064920 | OTHER COLOURING MATTER; PREPARATIONS AS SPECIFIED IN NOTE 3 TO THIS CHAPTER, OTHER THAN THOSE OF HEADINGS 3203, 3204 OR 3205; INORGANIC PRODUCTS OF A KIND USED AS LUMINOPHORES, WHETHER OR NOT CHEMICALLY DEFINED – OTHER COLOURING MATTER AND OTHER PREPARAT | 18% | | 01/07/2017 | |
| 32064930 | OTHER COLOURING MATTER; PREPARATIONS AS SPECIFIED IN NOTE 3 TO THIS CHAPTER, OTHER THAN THOSE OF HEADINGS 3203, 3204 OR 3205; INORGANIC PRODUCTS OF A KIND USED AS LUMINOPHORES, WHETHER OR NOT CHEMICALLY DEFINED – OTHER COLOURING MATTER AND OTHER PREPARAT | 18% | | 01/07/2017 | |
| 32064940 | OTHER COLOURING MATTER; PREPARATIONS AS SPECIFIED IN NOTE 3 TO THIS CHAPTER, OTHER THAN THOSE OF HEADINGS 3203, 3204 OR 3205; INORGANIC PRODUCTS OF A KIND USED AS LUMINOPHORES, WHETHER OR NOT CHEMICALLY DEFINED – OTHER COLOURING MATTER AND OTHER PREPARAT | 18% | | 01/07/2017 | |
| 32064990 | OTHER COLOURING MATTER; PREPARATIONS AS SPECIFIED IN NOTE 3 TO THIS CHAPTER, OTHER THAN THOSE OF HEADINGS 3203, 3204 OR 3205; INORGANIC PRODUCTS OF A KIND USED AS LUMINOPHORES, WHETHER OR NOT CHEMICALLY DEFINED – OTHER COLOURING MATTER AND OTHER PREPARATI | 18% | | 01/07/2017 | |
| 32065000 | OTHER COLOURING MATTER; PREPARATIONS AS SPECIFIED IN NOTE 3 TO THIS CHAPTER, OTHER THAN THOSE OF HEADINGS 3203, 3204 OR 3205; INORGANIC PRODUCTS OF A KIND USED AS LUMINOPHORES, WHETHER OR NOT CHEMICALLY DEFINED – INORGANIC PRODUCTS OF A KIND USED AS LUMIN | 18% | | 01/07/2017 | |
| 3207 | PREPARED PIGMENTS, PREPARED OPACIFIERS AND PREPARED COLOURS, VITRIFIABLE ENAMELS AND GLAZES, ENGOBES (SLIPS), LIQUID LUSTRES AND SIMILAR PREPARATIONS, OF A KIND USED IN THE CERAMIC ENAMELLING OR GLASS INDUSTRY; GLASS FRIT AND OTHER GLASS, IN THE FORM OF P | 18% | | 01/07/2017 | |
| 320710 | PREPARED PIGMENTS, PREPARED OPACIFIERS, PREPARED COLOURS AND SIMILAR PREPARATIONS | 18% | | 01/07/2017 | |
| 32071010 | PREPARED PIGMENTS, PREPARED OPACIFIERS AND PREPARED COLOURS, VITRIFIABLE ENAMELS AND GLAZES, ENGOBES (SLIPS), LIQUID LUSTRES AND SIMILAR PREPARATIONS, OF A KIND USED IN THE CERAMIC ENAMELLING OR GLASS INDUSTRY; GLASS FRIT AND OTHER GLASS, IN THE FORM OF P | 18% | | 01/07/2017 | |
| 32071020 | PREPARED PIGMENTS, PREPARED OPACIFIERS AND PREPARED COLOURS, VITRIFIABLE ENAMELS AND GLAZES, ENGOBES (SLIPS), LIQUID LUSTRES AND SIMILAR PREPARATIONS, OF A KIND USED IN THE CERAMIC ENAMELLING OR GLASS INDUSTRY; GLASS FRIT AND OTHER GLASS, IN THE FORM OF P | 18% | | 01/07/2017 | |
| 32071030 | PREPARED PIGMENTS, PREPARED OPACIFIERS AND PREPARED COLOURS, VITRIFIABLE ENAMELS AND GLAZES, ENGOBES (SLIPS), LIQUID LUSTRES AND SIMILAR PREPARATIONS, OF A KIND USED IN THE CERAMIC ENAMELLING OR GLASS INDUSTRY; GLASS FRIT AND OTHER GLASS, IN THE FORM OF P | 18% | | 01/07/2017 | |
| 32071040 | PREPARED PIGMENTS, PREPARED OPACIFIERS AND PREPARED COLOURS, VITRIFIABLE ENAMELS AND GLAZES, ENGOBES (SLIPS), LIQUID LUSTRES AND SIMILAR PREPARATIONS, OF A KIND USED IN THE CERAMIC ENAMELLING OR GLASS INDUSTRY; GLASS FRIT AND OTHER GLASS, IN THE FORM OF P | 18% | | 01/07/2017 | |
| 32071090 | PREPARED PIGMENTS, PREPARED OPACIFIERS AND PREPARED COLOURS, VITRIFIABLE ENAMELS AND GLAZES, ENGOBES (SLIPS), LIQUID LUSTRES AND SIMILAR PREPARATIONS, OF A KIND USED IN THE CERAMIC ENAMELLING OR GLASS INDUSTRY; GLASS FRIT AND OTHER GLASS, IN THE FORM OF P | 18% | | 01/07/2017 | |
| 320720 | VITRIFIABLE ENAMELS AND GLAZES, ENGOBES (SLIPS) AND SIMILAR PREPARATIONS | 18% | | 01/07/2017 | |
| 32072010 | PREPARED PIGMENTS, PREPARED OPACIFIERS AND PREPARED COLOURS, VITRIFIABLE ENAMELS AND GLAZES, ENGOBES (SLIPS), LIQUID LUSTRES AND SIMILAR PREPARATIONS, OF A KIND USED IN THE CERAMIC ENAMELLING OR GLASS INDUSTRY; GLASS FRIT AND OTHER GLASS, IN THE FORM OF P | 18% | | 01/07/2017 | |
| 32072020 | PREPARED PIGMENTS, PREPARED OPACIFIERS AND PREPARED COLOURS, VITRIFIABLE ENAMELS AND GLAZES, ENGOBES (SLIPS), LIQUID LUSTRES AND SIMILAR PREPARATIONS, OF A KIND USED IN THE CERAMIC ENAMELLING OR GLASS INDUSTRY; GLASS FRIT AND OTHER GLASS, IN THE FORM OF P | 18% | | 01/07/2017 | |
| 32073000 | PREPARED PIGMENTS, PREPARED OPACIFIERS AND PREPARED COLOURS, VITRIFIABLE ENAMELS AND GLAZES, ENGOBES (SLIPS), LIQUID LUSTRES AND SIMILAR PREPARATIONS, OF A KIND USED IN THE CERAMIC ENAMELLING OR GLASS INDUSTRY; GLASS FRIT AND OTHER GLASS, IN THE FORM OF P | 18% | | 01/07/2017 | |
| 32074000 | PREPARED PIGMENTS, PREPARED OPACIFIERS AND PREPARED COLOURS, VITRIFIABLE ENAMELS AND GLAZES, ENGOBES (SLIPS), LIQUID LUSTRES AND SIMILAR PREPARATIONS, OF A KIND USED IN THE CERAMIC ENAMELLING OR GLASS INDUSTRY; GLASS FRIT AND OTHER GLASS, IN THE FORM OF P | 18% | | 01/07/2017 | |
| 3208 | PAINTS AND VARNISHES (INCLUDING ENAMELS AND LACQUERS) BASED ON SYNTHETIC POLYMERS OR CHEMICALLY MODIFIED NATURAL POLYMERS, DISPERSED OR DISSOLVED IN A NON-AQUEOUS MEDIUM; SOLUTIONS AS DEFINED IN NOTE 4 TO THIS CHAPTER | 18% | | 27/07/2018 01/07/2017 | |
| 320810 | BASED ON POLYESTERS | 18% | | 27/07/2018 01/07/2017 | |
| 32081010 | PAINTS AND VARNISHES (INCLUDING ENAMELS AND LACQUERS) BASED ON SYNTHETIC POLYMERS OR CHEMICALLY MODIFIED NATURAL POLYMERS, DISPERSED OR DISSOLVED IN A NON – AQUEOUS MEDIUM; SOLUTIONS AS DEFINED IN NOTE 4 TO THIS CHAPTER – BASED ON POLYESTERS : ENAMELS | 18% | | 27/07/2018 01/07/2017 | |
| 32081020 | PAINTS AND VARNISHES (INCLUDING ENAMELS AND LACQUERS) BASED ON SYNTHETIC POLYMERS OR CHEMICALLY MODIFIED NATURAL POLYMERS, DISPERSED OR DISSOLVED IN A NON – AQUEOUS MEDIUM; SOLUTIONS AS DEFINED IN NOTE 4 TO THIS CHAPTER – BASED ON POLYESTERS : LACQUERS | 18% | | 27/07/2018 01/07/2017 | |
| 32081030 | PAINTS AND VARNISHES (INCLUDING ENAMELS AND LACQUERS) BASED ON SYNTHETIC POLYMERS OR CHEMICALLY MODIFIED NATURAL POLYMERS, DISPERSED OR DISSOLVED IN A NON – AQUEOUS MEDIUM; SOLUTIONS AS DEFINED IN NOTE 4 TO THIS CHAPTER – BASED ON POLYESTERS : VARNISHES | 18% | | 27/07/2018 01/07/2017 | |
| 32081090 | PAINTS AND VARNISHES (INCLUDING ENAMELS AND LACQUERS) BASED ON SYNTHETIC POLYMERS OR CHEMICALLY MODIFIED NATURAL POLYMERS, DISPERSED OR DISSOLVED IN A NON – AQUEOUS MEDIUM; SOLUTIONS AS DEFINED IN NOTE 4 TO THIS CHAPTER – BASED ON POLYESTERS : OTHER | 18% | | 27/07/2018 01/07/2017 | |
| 320820 | BASED ON ACRYLIC OR VINYL POLYMERS | 18% | | 27/07/2018 01/07/2017 | |
| 32082010 | PAINTS AND VARNISHES (INCLUDING ENAMELS AND LACQUERS) BASED ON SYNTHETIC POLYMERS OR CHEMICALLY MODIFIED NATURAL POLYMERS, DISPERSED OR DISSOLVED IN A NON – AQUEOUS MEDIUM; SOLUTIONS AS DEFINED IN NOTE 4 TO THIS CHAPTER – BASED ON ACRYLIC OR VINYL POLYMER | 18% | | 27/07/2018 01/07/2017 | |
| 32082020 | PAINTS AND VARNISHES (INCLUDING ENAMELS AND LACQUERS) BASED ON SYNTHETIC POLYMERS OR CHEMICALLY MODIFIED NATURAL POLYMERS, DISPERSED OR DISSOLVED IN A NON – AQUEOUS MEDIUM; SOLUTIONS AS DEFINED IN NOTE 4 TO THIS CHAPTER – BASED ON ACRYLIC OR VINYL POLYMER | 18% | | 27/07/2018 01/07/2017 | |
| 32082030 | PAINTS AND VARNISHES (INCLUDING ENAMELS AND LACQUERS) BASED ON SYNTHETIC POLYMERS OR CHEMICALLY MODIFIED NATURAL POLYMERS, DISPERSED OR DISSOLVED IN A NON – AQUEOUS MEDIUM; SOLUTIONS AS DEFINED IN NOTE 4 TO THIS CHAPTER – BASED ON ACRYLIC OR VINYL POLYMER | 18% | | 27/07/2018 01/07/2017 | |
| 32082090 | PAINTS AND VARNISHES (INCLUDING ENAMELS AND LACQUERS) BASED ON SYNTHETIC POLYMERS OR CHEMICALLY MODIFIED NATURAL POLYMERS, DISPERSED OR DISSOLVED IN A NON – AQUEOUS MEDIUM; SOLUTIONS AS DEFINED IN NOTE 4 TO THIS CHAPTER – BASED ON ACRYLIC OR VINYL POLYMER | 18% | | 27/07/2018 01/07/2017 | |
| 320890 | OTHER | 18% | | 27/07/2018 01/07/2017 | |
| 32089011 | PAINTS AND VARNISHES (INCLUDING ENAMELS AND LACQUERS) BASED ON SYNTHETIC POLYMERS OR CHEMICALLY MODIFIED NATURAL POLYMERS, DISPERSED OR DISSOLVED IN A NON – AQUEOUS MEDIUM; SOLUTIONS AS DEFINED IN NOTE 4 TO THIS CHAPTER – OTHER : BASED ON CELLULOSE NITRA | 18% | | 27/07/2018 01/07/2017 | |
| 32089019 | PAINTS AND VARNISHES (INCLUDING ENAMELS AND LACQUERS) BASED ON SYNTHETIC POLYMERS OR CHEMICALLY MODIFIED NATURAL POLYMERS, DISPERSED OR DISSOLVED IN A NON – AQUEOUS MEDIUM; SOLUTIONS AS DEFINED IN NOTE 4 TO THIS CHAPTER – OTHER : BASED ON CELLULOSE NITRA | 18% | | 27/07/2018 01/07/2017 | |
| 32089021 | PAINTS AND VARNISHES (INCLUDING ENAMELS AND LACQUERS) BASED ON SYNTHETIC POLYMERS OR CHEMICALLY MODIFIED NATURAL POLYMERS, DISPERSED OR DISSOLVED IN A NON – AQUEOUS MEDIUM; SOLUTIONS AS DEFINED IN NOTE 4 TO THIS CHAPTER – OTHER : ENAMELS : SYNTHETIC ENAME | 18% | | 27/07/2018 01/07/2017 | |
| 32089022 | PAINTS AND VARNISHES (INCLUDING ENAMELS AND LACQUERS) BASED ON SYNTHETIC POLYMERS OR CHEMICALLY MODIFIED NATURAL POLYMERS, DISPERSED OR DISSOLVED IN A NON – AQUEOUS MEDIUM; SOLUTIONS AS DEFINED IN NOTE 4 TO THIS CHAPTER – OTHER : ENAMELS : SYNTHETIC ENAME | 18% | | 27/07/2018 01/07/2017 | |
| 32089029 | PAINTS AND VARNISHES (INCLUDING ENAMELS AND LACQUERS) BASED ON SYNTHETIC POLYMERS OR CHEMICALLY MODIFIED NATURAL POLYMERS, DISPERSED OR DISSOLVED IN A NON – AQUEOUS MEDIUM; SOLUTIONS AS DEFINED IN NOTE 4 TO THIS CHAPTER – OTHER : ENAMELS : OTHER | 18% | | 27/07/2018 01/07/2017 | |
| 32089030 | PAINTS AND VARNISHES (INCLUDING ENAMELS AND LACQUERS) BASED ON SYNTHETIC POLYMERS OR CHEMICALLY MODIFIED NATURAL POLYMERS, DISPERSED OR DISSOLVED IN A NON – AQUEOUS MEDIUM; SOLUTIONS AS DEFINED IN NOTE 4 TO THIS CHAPTER – OTHER : LACQUERS | 18% | | 27/07/2018 01/07/2017 | |
| 32089041 | PAINTS AND VARNISHES (INCLUDING ENAMELS AND LACQUERS) BASED ON SYNTHETIC POLYMERS OR CHEMICALLY MODIFIED NATURAL POLYMERS, DISPERSED OR DISSOLVED IN A NON – AQUEOUS MEDIUM; SOLUTIONS AS DEFINED IN NOTE 4 TO THIS CHAPTER – OTHER : VARNISHES : INSULATING VA | 18% | | 27/07/2018 01/07/2017 | |
| 32089049 | PAINTS AND VARNISHES (INCLUDING ENAMELS AND LACQUERS) BASED ON SYNTHETIC POLYMERS OR CHEMICALLY MODIFIED NATURAL POLYMERS, DISPERSED OR DISSOLVED IN A NON – AQUEOUS MEDIUM; SOLUTIONS AS DEFINED IN NOTE 4 TO THIS CHAPTER – OTHER : VARNISHES : OTHER | 18% | | 27/07/2018 01/07/2017 | |
| 32089050 | PAINTS AND VARNISHES (INCLUDING ENAMELS AND LACQUERS) BASED ON SYNTHETIC POLYMERS OR CHEMICALLY MODIFIED NATURAL POLYMERS, DISPERSED OR DISSOLVED IN A NON – AQUEOUS MEDIUM; SOLUTIONS AS DEFINED IN NOTE 4 TO THIS CHAPTER – OTHER : SLIP AGENTS | 18% | | 27/07/2018 01/07/2017 | |
| 32089090 | PAINTS AND VARNISHES (INCLUDING ENAMELS AND LACQUERS) BASED ON SYNTHETIC POLYMERS OR CHEMICALLY MODIFIED NATURAL POLYMERS, DISPERSED OR DISSOLVED IN A NON – AQUEOUS MEDIUM; SOLUTIONS AS DEFINED IN NOTE 4 TO THIS CHAPTER – OTHER : OTHER | 18% | | 27/07/2018 01/07/2017 | |
| 3209 | PAINTS AND VARNISHES (INCLUDING ENAMELS AND LACQUERS) BASED ON SYNTHETIC POLYMERS OR CHEMICALLY MODIFIED NATURAL POLYMERS, DISPERSED OR DISSOLVED IN AN AQUEOUS MEDIUM | 18% | | 27/07/2018 01/07/2017 | |
| 320910 | BASED ON ACRYLIC OR VINYL POLYMERS | 18% | | 27/07/2018 01/07/2017 | |
| 32091010 | PAINTS AND VARNISHES (INCLUDING ENAMELS AND LACQUERS) BASED ON SYNTHETIC POLYMERS OR CHEMICALLY MODIFIED NATURAL POLYMERS, DISPERSED OR DISSOLVED IN AN AQUEOUS MEDIUM – BASED ON ACRYLIC OR VINYL POLYMERS : ACRYLIC EMULSION | 18% | | 27/07/2018 01/07/2017 | |
| 32091090 | PAINTS AND VARNISHES (INCLUDING ENAMELS AND LACQUERS) BASED ON SYNTHETIC POLYMERS OR CHEMICALLY MODIFIED NATURAL POLYMERS, DISPERSED OR DISSOLVED IN AN AQUEOUS MEDIUM – BASED ON ACRYLIC OR VINYL POLYMERS : OTHER | 18% | | 27/07/2018 01/07/2017 | |
| 320990 | OTHER | 18% | | 27/07/2018 01/07/2017 | |
| 32099010 | PAINTS AND VARNISHES (INCLUDING ENAMELS AND LACQUERS) BASED ON SYNTHETIC POLYMERS OR CHEMICALLY MODIFIED NATURAL POLYMERS, DISPERSED OR DISSOLVED IN AN AQUEOUS MEDIUM – OTHER : DISPERSION PAINTS | 18% | | 27/07/2018 01/07/2017 | |
| 32099020 | PAINTS AND VARNISHES (INCLUDING ENAMELS AND LACQUERS) BASED ON SYNTHETIC POLYMERS OR CHEMICALLY MODIFIED NATURAL POLYMERS, DISPERSED OR DISSOLVED IN AN AQUEOUS MEDIUM – OTHER : EMULSION PAINTS NOT ELSEWHERE SPECIFIED OR INCLUDED | 18% | | 27/07/2018 01/07/2017 | |
| 32099090 | PAINTS AND VARNISHES (INCLUDING ENAMELS AND LACQUERS) BASED ON SYNTHETIC POLYMERS OR CHEMICALLY MODIFIED NATURAL POLYMERS, DISPERSED OR DISSOLVED IN AN AQUEOUS MEDIUM – OTHER : OTHER | 18% | | 27/07/2018 01/07/2017 | |
| 3210 | OTHER PAINTS AND VARNISHES (INCLUDING ENAMELS, LACQUERS AND DISTEMPERS); PREPARED WATER PIGMENTS OF A KIND USED FOR FINISHING LEATHER | 18% | | 27/07/2018 01/07/2017 | |
| 321000 | OTHER PAINTS AND VARNISHES (INCLUDING ENAMELS, LACQUERS AND DISTEMPERS); PREPARED WATER PIGMENTS OF A KIND USED FOR FINISHING LEATHER | 18% | | 27/07/2018 01/07/2017 | |
| 32100011 | OTHER PAINTS AND VARNISHES (INCLUDING ENAMELS, LACQUERS AND DISTEMPERS); PREPARED WATER PIGMENTS OF A KIND USED FOR FINISHING LEATHER – OTHER PAINTS AND VARNISHES (INCLUDING ENAMELS, LACQUERS AND DISTEMPERS); PREPARED WATER PIGMENTS OF A KIND USED FOR FIN | 18% | | 27/07/2018 01/07/2017 | |
| 32100012 | OTHER PAINTS AND VARNISHES (INCLUDING ENAMELS, LACQUERS AND DISTEMPERS); PREPARED WATER PIGMENTS OF A KIND USED FOR FINISHING LEATHER – OTHER PAINTS AND VARNISHES (INCLUDING ENAMELS, LACQUERS AND DISTEMPERS); PREPARED WATER PIGMENTS OF A KIND USED FOR FIN | 18% | | 27/07/2018 01/07/2017 | |
| 32100019 | OTHER PAINTS AND VARNISHES (INCLUDING ENAMELS, LACQUERS AND DISTEMPERS); PREPARED WATER PIGMENTS OF A KIND USED FOR FINISHING LEATHER – OTHER PAINTS AND VARNISHES (INCLUDING ENAMELS, LACQUERS AND DISTEMPERS); PREPARED WATER PIGMENTS OF A KIND USED FOR FIN | 18% | | 27/07/2018 01/07/2017 | |
| 32100020 | OTHER PAINTS AND VARNISHES (INCLUDING ENAMELS, LACQUERS AND DISTEMPERS); PREPARED WATER PIGMENTS OF A KIND USED FOR FINISHING LEATHER – OTHER PAINTS AND VARNISHES (INCLUDING ENAMELS, LACQUERS AND DISTEMPERS); PREPARED WATER PIGMENTS OF A KIND USED FOR FIN | 18% | | 27/07/2018 01/07/2017 | |
| 32100030 | OTHER PAINTS AND VARNISHES (INCLUDING ENAMELS, LACQUERS AND DISTEMPERS); PREPARED WATER PIGMENTS OF A KIND USED FOR FINISHING LEATHER – OTHER PAINTS AND VARNISHES (INCLUDING ENAMELS, LACQUERS AND DISTEMPERS); PREPARED WATER PIGMENTS OF A KIND USED FOR FIN | 18% | | 27/07/2018 01/07/2017 | |
| 32100040 | OTHER PAINTS AND VARNISHES (INCLUDING ENAMELS, LACQUERS AND DISTEMPERS); PREPARED WATER PIGMENTS OF A KIND USED FOR FINISHING LEATHER – OTHER PAINTS AND VARNISHES (INCLUDING ENAMELS, LACQUERS AND DISTEMPERS); PREPARED WATER PIGMENTS OF A KIND USED FOR FIN | 18% | | 27/07/2018 01/07/2017 | |
| 32100090 | OTHER PAINTS AND VARNISHES (INCLUDING ENAMELS, LACQUERS AND DISTEMPERS); PREPARED WATER PIGMENTS OF A KIND USED FOR FINISHING LEATHER – OTHER PAINTS AND VARNISHES (INCLUDING ENAMELS, LACQUERS AND DISTEMPERS); PREPARED WATER PIGMENTS OF A KIND USED FOR FIN | 18% | | 27/07/2018 01/07/2017 | |
| 3211 | PREPARED DRIERS | 18% | | 01/07/2017 | |
| 32110000 | PREPARED DRIERS | 18% | | 01/07/2017 | |
| 3212 | PIGMENTS (INCLUDING METALLIC POWDERS AND FLAKES) DISPERSED IN NON-AQUEOUS MEDIA, IN LIQUID OR PASTE FORM, OF A KIND USED IN THE MANUFACTURE OF PAINTS (INCLUDING ENAMELS); STAMPING FOILS; DYES AND OTHER COLOURING MATTER PUT UP IN FORMS OR PACKINGS FOR RETA | 18% | | 01/07/2017 | |
| 32121000 | PIGMENTS (INCLUDING METALLIC POWDERS AND FLAKES) DISPERSED IN NON – AQUEOUS MEDIA, IN LIQUID OR PASTE FORM, OF A KIND USED IN THE MANUFACTURE OF PAINTS (INCLUDING ENAMELS); STAMPING FOILS; DYES AND OTHER COLOURING MATTER PUT UP IN FORMS OR PACKINGS FOR RE | 18% | | 01/07/2017 | |
| 321290 | OTHER | 18% | | 01/07/2017 | |
| 32129010 | PIGMENTS (INCLUDING METALLIC POWDERS AND FLAKES) DISPERSED IN NON – AQUEOUS MEDIA, IN LIQUID OR PASTE FORM, OF A KIND USED IN THE MANUFACTURE OF PAINTS (INCLUDING ENAMELS); STAMPING FOILS; DYES AND OTHER COLOURING MATTER PUT UP IN FORMS OR PACKINGS FOR RE | 18% | | 01/07/2017 | |
| 32129020 | PIGMENTS (INCLUDING METALLIC POWDERS AND FLAKES) DISPERSED IN NON – AQUEOUS MEDIA, IN LIQUID OR PASTE FORM, OF A KIND USED IN THE MANUFACTURE OF PAINTS (INCLUDING ENAMELS); STAMPING FOILS; DYES AND OTHER COLOURING MATTER PUT UP IN FORMS OR PACKINGS FOR RE | 18% | | 01/07/2017 | |
| 32129030 | PIGMENTS (INCLUDING METALLIC POWDERS AND FLAKES) DISPERSED IN NON – AQUEOUS MEDIA, IN LIQUID OR PASTE FORM, OF A KIND USED IN THE MANUFACTURE OF PAINTS (INCLUDING ENAMELS); STAMPING FOILS; DYES AND OTHER COLOURING MATTER PUT UP IN FORMS OR PACKINGS FOR RE | 18% | | 01/07/2017 | |
| 32129090 | PIGMENTS (INCLUDING METALLIC POWDERS AND FLAKES) DISPERSED IN NON – AQUEOUS MEDIA, IN LIQUID OR PASTE FORM, OF A KIND USED IN THE MANUFACTURE OF PAINTS (INCLUDING ENAMELS); STAMPING FOILS; DYES AND OTHER COLOURING MATTER PUT UP IN FORMS OR PACKINGS FOR RE | 18% | | 01/07/2017 | |
| 3213 | ARTISTS, STUDENTS OR SIGNBOARD PAINTERS COLOURS, MODIFIYING TINTS, AMUSEMENT COLOURS AND THE LIKE, IN TABLETS, TUBES, JARS, BOTTLES, PANS OR IN SIMILAR FORMS OR PACKINGS | 18% | | 13/10/2017 01/07/2017 | |
| 32131000 | ARTISTS, STUDENTS,OR SIGNBOARD PAINTER,COLOURS, MODIFIYING TINTS, AMUSEMENT COLOURS AND THE LIKE, IN TABLETS, TUBES, JARS, BOTTLES, PANS OR IN SIMILAR FORMS OR PACKINGS – COLOURS IN SETS | 18% | | 15/11/2017 13/10/2017 | |
| 32139000 | ARTISTS, STUDENTS OR SIGNBOARD PAINTERS COLOURS, MODIFIYING TINTS, AMUSEMENT COLOURS AND THE LIKE, IN TABLETS, TUBES, JARS, BOTTLES, PANS OR IN SIMILAR FORMS OR PACKINGS -OTHER | 18% | | 15/11/2017 13/10/2017 | |
| 3214 | GLAZIERS PUTTY, GRAFTING PUTTY, RESIN CEMENTS, CAULKING COMPOUNDS AND OTHER MASTICS; PAINTERS FILLINGS; NON-REFRACTORY SURFACING PREPARTIONS FOR FACADES, INDOOR WALLS, FLOORS, CEILINGS OR THE LIKE | 18% | | 27/07/2018 27/07/2018 | |
| 32141000 | GLAZIERS PUTTY, GRAFTING PUTTY, RESIN CEMENTS, CAULKING COMPOUNDS AND OTHER MASTICS; PAINTERS FILLINGS; NON – REFRACTORY SURFACING PREPARTIONS FOR FACADES, INDOOR WALLS, FLOORS, CEILINGS OR THE LIKE- GLAZIERS PUTTY, GRAFTING PUTTY, RESIN CEMENTS, CAULKING | 18% | | 27/07/2018 27/07/2018 | |
| 321490 | OTHER | 18% | | 27/07/2018 27/07/2018 | |
| 32149010 | GLAZIERS PUTTY, GRAFTING PUTTY, RESIN CEMENTS, CAULKING COMPOUNDS AND OTHER MASTICS; PAINTERS FILLINGS; NON – REFRACTORY SURFACING PREPARTIONS FOR FACADES, INDOOR WALLS, FLOORS, CEILINGS OR THE LIKE – OTHER : NON – REFRACTORY SURFACING PREPARATIONS | 18% | | 27/07/2018 27/07/2018 | |
| 32149020 | GLAZIERS PUTTY, GRAFTING PUTTY, RESIN CEMENTS, CAULKING COMPOUNDS AND OTHER MASTICS; PAINTERS FILLINGS; NON – REFRACTORY SURFACING PREPARTIONS FOR FACADES, INDOOR WALLS, FLOORS, CEILINGS OR THE LIKE – OTHER : RESIN CEMENT | 18% | | 27/07/2018 27/07/2018 | |
| 32149090 | GLAZIERS PUTTY, GRAFTING PUTTY, RESIN CEMENTS, CAULKING COMPOUNDS AND OTHER MASTICS; PAINTERS FILLINGS; NON – REFRACTORY SURFACING PREPARTIONS FOR FACADES, INDOOR WALLS, FLOORS, CEILINGS OR THE LIKE – OTHER : OTHER | 18% | | 27/07/2018 27/07/2018 | |
| 3215 | PRINTING INK, WRITING OR DRAWING INK AND OTHER INKS, WHETHER OR NOT CONCENTRATED OR SOLID – PRINTING INK : | 12% | | 15/11/2017 | |
| 321511 | BLACK | 12% | | 15/11/2017 | |
| 32151110 | PRINTING INK, WRITING OR DRAWING INK AND OTHER INKS, WHETHER OR NOT CONCENTRATED OR SOLID – PRINTING INK :- BLACK : LITHOGRAPHIC INK AND JELLY | 12% | | 15/11/2017 | |
| 32151120 | PRINTING INK, WRITING OR DRAWING INK AND OTHER INKS, WHETHER OR NOT CONCENTRATED OR SOLID – PRINTING INK :- BLACK : NEWSPAPER INK | 12% | | 15/11/2017 | |
| 32151130 | PRINTING INK, WRITING OR DRAWING INK AND OTHER INKS, WHETHER OR NOT CONCENTRATED OR SOLID – PRINTING INK :- BLACK : ROTARY INK | 12% | | 15/11/2017 | |
| 32151140 | PRINTING INK, WRITING OR DRAWING INK AND OTHER INKS, WHETHER OR NOT CONCENTRATED OR SOLID – PRINTING INK :- BLACK : SCREEN PRINTING INK | 12% | | 15/11/2017 | |
| 32151190 | PRINTING INK, WRITING OR DRAWING INK AND OTHER INKS, WHETHER OR NOT CONCENTRATED OR SOLID – PRINTING INK :- BLACK : OTHER | 12% | | 15/11/2017 | |
| 321519 | OTHER | 12% | | 15/11/2017 | |
| 32151910 | PRINTING INK, WRITING OR DRAWING INK AND OTHER INKS, WHETHER OR NOT CONCENTRATED OR SOLID – PRINTING INK : OTHER : LITHOGRAPHIC INK AND JELLY | 12% | | 15/11/2017 | |
| 32151920 | PRINTING INK, WRITING OR DRAWING INK AND OTHER INKS, WHETHER OR NOT CONCENTRATED OR SOLID – PRINTING INK : OTHER : NEWSPAPER INK | 12% | | 15/11/2017 | |
| 32151930 | PRINTING INK, WRITING OR DRAWING INK AND OTHER INKS, WHETHER OR NOT CONCENTRATED OR SOLID – PRINTING INK : OTHER : ROTARY INK | 12% | | 15/11/2017 | |
| 32151940 | PRINTING INK, WRITING OR DRAWING INK AND OTHER INKS, WHETHER OR NOT CONCENTRATED OR SOLID – PRINTING INK : OTHER : SCREEN PRINTING INK | 12% | | 15/11/2017 | |
| 32151990 | PRINTING INK, WRITING OR DRAWING INK AND OTHER INKS, WHETHER OR NOT CONCENTRATED OR SOLID – PRINTING INK : OTHER : OTHER | 12% | | 15/11/2017 | |
| 321590 | OTHER | 12% | | 15/11/2017 | |
| 32159010 | PRINTING INK, WRITING OR DRAWING INK AND OTHER INKS, WHETHER OR NOT CONCENTRATED OR SOLID – OTHER : FOUNTAIN PEN INK | 12% | | 15/11/2017 | |
| 32159020 | PRINTING INK, WRITING OR DRAWING INK AND OTHER INKS, WHETHER OR NOT CONCENTRATED OR SOLID – OTHER : BALL PEN INK | 12% | | 15/11/2017 | |
| 32159030 | PRINTING INK, WRITING OR DRAWING INK AND OTHER INKS, WHETHER OR NOT CONCENTRATED OR SOLID – OTHER : INDELIBLE INK | 12% | | 15/11/2017 | |
| 32159040 | PRINTING INK, WRITING OR DRAWING INK AND OTHER INKS, WHETHER OR NOT CONCENTRATED OR SOLID – OTHER : DRAWING INK | 12% | | 15/11/2017 | |
| 32159090 | PRINTING INK, WRITING OR DRAWING INK AND OTHER INKS, WHETHER OR NOT CONCENTRATED OR SOLID – OTHER : OTHER | 12% | | 15/11/2017 | |
Visited 114 Times, 1 Visit today