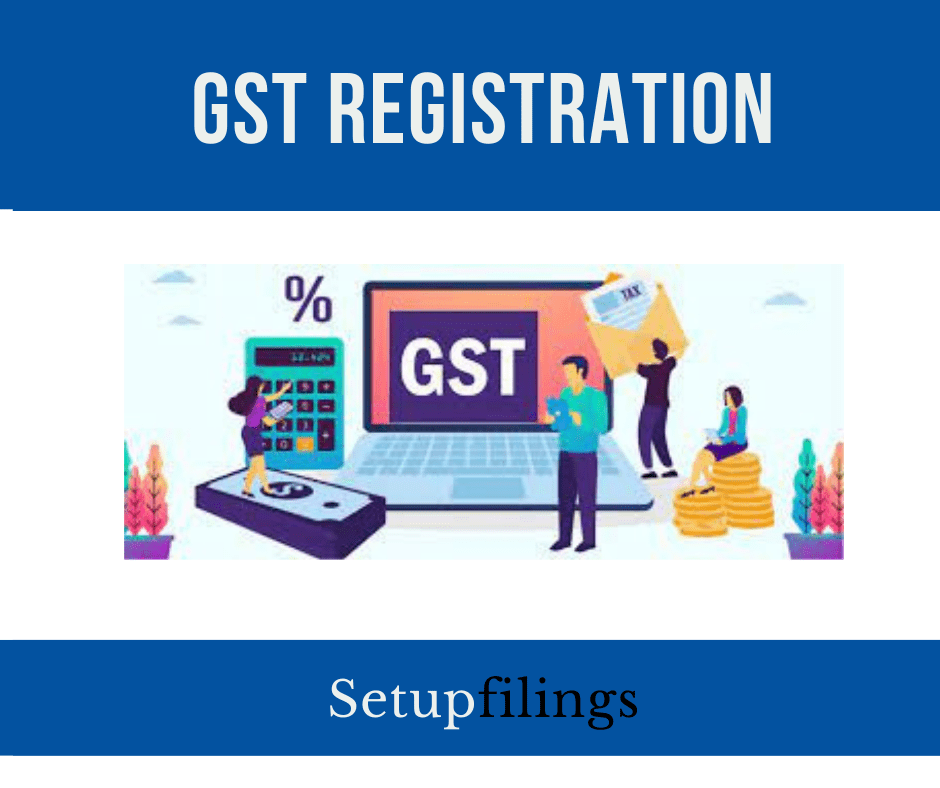 GST Registration Guide to GST Chapter 40 | Get Enrolled Now
Important Notes for GST Chapter 40 for GST Registration
But where the setting in any case needs, all through this Schedule the articulation "elastic" signifies the NOTES: following items, whether or not vulcanized or hard: normal elastic, balata, gutta-percha, guayule, chicle and comparative regular gums, manufactured elastic. factice got from oils, and such substances recovered.
This Chapter 40 of GST doesn't cover:
substances with soaked manufactured high polymers given that all the previously mentioned items consent to the prerequisites concerning vulcanisation, extension and recuperation in (a) above.
(A) Headings 4001 and 4002 don't have any significant bearing to any elastic or combination of rubbers which has been compounded. previously or after coagulation, with:
vulcanising specialists, gas pedals, retarders or activators (other than those additional for the planning of pre-vulcanized elastic plastic);
shades or other shading matter, other than those additional exclusively with the end goal of recognizable proof;
plasticisers or extenders (with the exception of mineral oil on account of oil-expanded elastic), fillers, supporting specialists, natural solvents or some other substances, aside from those allowed under (b);
(B) the presence of the accompanying substances in any elastic or combination of rubbers will not influence its characterization in heading 4001 or 4002, by and large, gave that such elastic or combination of rubbers holds its fundamental person as a natural substance:
emulsifiers or hostile to tack specialists;
modest quantities of breakdown results of emulsifiers;
tiny measures of the accompanying: heat-delicate specialists (by and large certain rubberrthelarmotexeseon,sanititvie_orlbanbetsr enemies of oxidants, cationic surface-dynamic specialists (for the most part for acquiring electro-coagulants, disintegrating specialists, freeze-opposing specialists, peptisers, additives, vulcanized, thickness control specialists, or comparative unique reason added substances.
For the motivations behind heading 4004, the articulation "waste, parings and scrap" signifies elastic waste, parings and scrap from the production or working of elastic and elastic merchandise most certainly not usable as such in light of cutting-up, wear Or different reasons.
String entirely of vulcanized elastic, of which any cross-sectional aspect surpasses 5 mm., is to be delegated strip. bars or profile shapes, of heading 4008.
Heading 4010 incorporates transport or transmission belts or belting of material texture impregnated, covered, covered or overlaid with elastic or produced using material yarn or line impregnated, covered, covered or sheathed with elastic.
In headings 4001, 4002, 4003, 4005 and 4008, the articulations "plates", "sheets" and "strip" apply just to plates, sheets and strip and to squares of standard mathematical shape, whole or basically slice to rectangular (counting square) shape, whether or not having the personality of articles and whether or not printed or if not surface-worked, however not any other way sliced to shape or further worked.
In heading 4008, the articulations "bars" and "profile shapes" apply just to such items, whether or not slice to length or surface-worked yet not
| | | | | | |
| --- | --- | --- | --- | --- | --- |
| HSN Code | Description | Rate (%) | CESS (%) | Effective Date | Rate Revision |
| 4001 | NATURAL RUBBER, BALATA, GUTTA-PERCHA, GUAYULE, CHICLE AND SIMILAR NATURAL GUMS, IN PRIMARY FORMS OR IN PLATES, SHEETS OR STRIP | 5% | | 01/07/2017 | |
| 400110 | NATURAL RUBBER LATEX, WHETHER OR NOT PRE-VULCANISED | 5% | | 01/07/2017 | |
| 40011010 | NATURAL RUBBER, BALATA, GUTTA-PERCHA, GUAYULE, CHICLE AND SIMILAR NATURAL GUMS, IN PRIMARY FORMS OR IN PLATES, SHEETS OR STRIP – NATURAL RUBBER LATEX, WHETHER OR NOT PREVULCANISED : PREVULCANISED | 5% | | 01/07/2017 | |
| 40011020 | NATURAL RUBBER, BALATA, GUTTA-PERCHA, GUAYULE, CHICLE AND SIMILAR NATURAL GUMS, IN PRIMARY FORMS OR IN PLATES, SHEETS OR STRIP – NATURAL RUBBER LATEX, WHETHER OR NOT PREVULCANISED : OTHER THAN PREVULCANISED | 5% | | 01/07/2017 | |
| 40012100 | NATURAL RUBBER, BALATA, GUTTA-PERCHA, GUAYULE, CHICLE AND SIMILAR NATURAL GUMS, IN PRIMARY FORMS OR IN PLATES, SHEETS OR STRIP – NATURAL RUBBER IN OTHER FORMS : SMOKED SHEETS | 5% | | 01/07/2017 | |
| 40012200 | NATURAL RUBBER, BALATA, GUTTA-PERCHA, GUAYULE, CHICLE AND SIMILAR NATURAL GUMS, IN PRIMARY FORMS OR IN PLATES, SHEETS OR STRIP – NATURAL RUBBER IN OTHER FORMS : TECHNICALLY SPECIFIED NATURAL RUBBER (TSNR) | 5% | | 01/07/2017 | |
| 400129 | OTHER | 5% | | 01/07/2017 | |
| 40012910 | NATURAL RUBBER, BALATA, GUTTA-PERCHA, GUAYULE, CHICLE AND SIMILAR NATURAL GUMS, IN PRIMARY FORMS OR IN PLATES, SHEETS OR STRIP – NATURAL RUBBER IN OTHER FORMS : OTHER : HEVEA | 5% | | 01/07/2017 | |
| 40012920 | NATURAL RUBBER, BALATA, GUTTA-PERCHA, GUAYULE, CHICLE AND SIMILAR NATURAL GUMS, IN PRIMARY FORMS OR IN PLATES, SHEETS OR STRIP – NATURAL RUBBER IN OTHER FORMS : OTHER : PALE CREPE | 5% | | 01/07/2017 | |
| 40012930 | NATURAL RUBBER, BALATA, GUTTA-PERCHA, GUAYULE, CHICLE AND SIMILAR NATURAL GUMS, IN PRIMARY FORMS OR IN PLATES, SHEETS OR STRIP – NATURAL RUBBER IN OTHER FORMS : OTHER : ESTATE BROWN CREPE | 5% | | 01/07/2017 | |
| 40012940 | NATURAL RUBBER, BALATA, GUTTA-PERCHA, GUAYULE, CHICLE AND SIMILAR NATURAL GUMS, IN PRIMARY FORMS OR IN PLATES, SHEETS OR STRIP – NATURAL RUBBER IN OTHER FORMS : OTHER : OIL EXTENDED NATURAL RUBBER | 5% | | 01/07/2017 | |
| 40012990 | NATURAL RUBBER, BALATA, GUTTA-PERCHA, GUAYULE, CHICLE AND SIMILAR NATURAL GUMS, IN PRIMARY FORMS OR IN PLATES, SHEETS OR STRIP – NATURAL RUBBER IN OTHER FORMS : OTHER : OTHER | 5% | | 01/07/2017 | |
| 40013000 | NATURAL RUBBER, BALATA, GUTTA-PERCHA, GUAYULE, CHICLE AND SIMILAR NATURAL GUMS, IN PRIMARY FORMS OR IN PLATES, SHEETS OR STRIP BALATA, GUTTA-PERCHA, GUAYULE, CHICLE AND SIMILAR NATURAL GUMS | 5% | | 01/07/2017 | |
| 4002 | SYNTHETIC RUBBER AND FACTICE DERIVED FROM OILS, IN PRIMARY FORMS OR IN PLATES, SHEETS OR STRIP; MIXTURES OF ANY PRODUCT OF HEADING 4001 WITH ANY PRODUCT OF THIS HEADING, IN PRIMARY FORMS OR IN PLATES, SHEETS OR STRIP – STYRENE-BUTADIENE RUBBER (SBR); CARB | 18% | | 01/07/2017 | |
| 40021100 | SYNTHETIC RUBBER AND FACTICE DERIVED FROM OILS, IN PRIMARY FORMS OR IN PLATES, SHEETS OR STRIP; MIXTURES OF ANY PRODUCT OF HEADING 4001 WITH ANY PRODUCT OF THIS HEADING, IN PRIMARY FORMS OR IN PLATES, SHEETS OR STRIP – STYRENE-BUTADIENE RUBBER (SBR); CARB | 18% | | 01/07/2017 | |
| 400219 | OTHER | 18% | | 01/07/2017 | |
| 40021910 | SYNTHETIC RUBBER AND FACTICE DERIVED FROM OILS, IN PRIMARY FORMS OR IN PLATES, SHEETS OR STRIP; MIXTURES OF ANY PRODUCT OF HEADING 4001 WITH ANY PRODUCT OF THIS HEADING, IN PRIMARY FORMS OR IN PLATES, SHEETS OR STRIP – STYRENE-BUTADIENE RUBBER (SBR); CARB | 18% | | 01/07/2017 | |
| 40021920 | SYNTHETIC RUBBER AND FACTICE DERIVED FROM OILS, IN PRIMARY FORMS OR IN PLATES, SHEETS OR STRIP; MIXTURES OF ANY PRODUCT OF HEADING 4001 WITH ANY PRODUCT OF THIS HEADING, IN PRIMARY FORMS OR IN PLATES, SHEETS OR STRIP – STYRENE-BUTADIENE RUBBER (SBR); CARB | 18% | | 01/07/2017 | |
| 40021930 | SYNTHETIC RUBBER AND FACTICE DERIVED FROM OILS, IN PRIMARY FORMS OR IN PLATES, SHEETS OR STRIP; MIXTURES OF ANY PRODUCT OF HEADING 4001 WITH ANY PRODUCT OF THIS HEADING, IN PRIMARY FORMS OR IN PLATES, SHEETS OR STRIP – STYRENE-BUTADIENE RUBBER (SBR); CARB | 18% | | 01/07/2017 | |
| 40021990 | SYNTHETIC RUBBER AND FACTICE DERIVED FROM OILS, IN PRIMARY FORMS OR IN PLATES, SHEETS OR STRIP; MIXTURES OF ANY PRODUCT OF HEADING 4001 WITH ANY PRODUCT OF THIS HEADING, IN PRIMARY FORMS OR IN PLATES, SHEETS OR STRIP – STYRENE-BUTADIENE RUBBER (SBR); CARB | 18% | | 01/07/2017 | |
| 40022000 | SYNTHETIC RUBBER AND FACTICE DERIVED FROM OILS, IN PRIMARY FORMS OR IN PLATES, SHEETS OR STRIP; MIXTURES OF ANY PRODUCT OF HEADING 4001 WITH ANY PRODUCT OF THIS HEADING, IN PRIMARY FORMS OR IN PLATES, SHEETS OR STRIPBUTADIENE RUBBER (BR) | 18% | | 01/07/2017 | |
| 40023100 | SYNTHETIC RUBBER AND FACTICE DERIVED FROM OILS, IN PRIMARY FORMS OR IN PLATES, SHEETS OR STRIP; MIXTURES OF ANY PRODUCT OF HEADING 4001 WITH ANY PRODUCT OF THIS HEADING, IN PRIMARY FORMS OR IN PLATES, SHEETS OR STRIP- ISOBUTENE-ISOPRENE (BUTYL) RUBBER (II | 18% | | 01/07/2017 | |
| 40023900 | SYNTHETIC RUBBER AND FACTICE DERIVED FROM OILS, IN PRIMARY FORMS OR IN PLATES, SHEETS OR STRIP; MIXTURES OF ANY PRODUCT OF HEADING 4001 WITH ANY PRODUCT OF THIS HEADING, IN PRIMARY FORMS OR IN PLATES, SHEETS OR STRIP- ISOBUTENE-ISOPRENE (BUTYL) RUBBER (II | 18% | | 01/07/2017 | |
| 40024100 | SYNTHETIC RUBBER AND FACTICE DERIVED FROM OILS, IN PRIMARY FORMS OR IN PLATES, SHEETS OR STRIP; MIXTURES OF ANY PRODUCT OF HEADING 4001 WITH ANY PRODUCT OF THIS HEADING, IN PRIMARY FORMS OR IN PLATES, SHEETS OR STRIP- CHLORPRENE (CHLOROBUTADIENE) RUBBER ( | 18% | | 01/07/2017 | |
| 40024900 | SYNTHETIC RUBBER AND FACTICE DERIVED FROM OILS, IN PRIMARY FORMS OR IN PLATES, SHEETS OR STRIP; MIXTURES OF ANY PRODUCT OF HEADING 4001 WITH ANY PRODUCT OF THIS HEADING, IN PRIMARY FORMS OR IN PLATES, SHEETS OR STRIP- CHLORPRENE (CHLOROBUTADIENE) RUBBER ( | 18% | | 01/07/2017 | |
| 40025100 | SYNTHETIC RUBBER AND FACTICE DERIVED FROM OILS, IN PRIMARY FORMS OR IN PLATES, SHEETS OR STRIP; MIXTURES OF ANY PRODUCT OF HEADING 4001 WITH ANY PRODUCT OF THIS HEADING, IN PRIMARY FORMS OR IN PLATES, SHEETS OR STRIP- ACRYLONITRILE-BUTADIENE RUBBER (NBR) | 18% | | 01/07/2017 | |
| 40025900 | SYNTHETIC RUBBER AND FACTICE DERIVED FROM OILS, IN PRIMARY FORMS OR IN PLATES, SHEETS OR STRIP; MIXTURES OF ANY PRODUCT OF HEADING 4001 WITH ANY PRODUCT OF THIS HEADING, IN PRIMARY FORMS OR IN PLATES, SHEETS OR STRIP- ACRYLONITRILE-BUTADIENE RUBBER (NBR) | 18% | | 01/07/2017 | |
| 40026000 | SYNTHETIC RUBBER AND FACTICE DERIVED FROM OILS, IN PRIMARY FORMS OR IN PLATES, SHEETS OR STRIP; MIXTURES OF ANY PRODUCT OF HEADING 4001 WITH ANY PRODUCT OF THIS HEADING, IN PRIMARY FORMS OR IN PLATES, SHEETS OR STRIPISOPRENE RUBBER (IR) | 18% | | 01/07/2017 | |
| 40027000 | SYNTHETIC RUBBER AND FACTICE DERIVED FROM OILS, IN PRIMARY FORMS OR IN PLATES, SHEETS OR STRIP; MIXTURES OF ANY PRODUCT OF HEADING 4001 WITH ANY PRODUCT OF THIS HEADING, IN PRIMARY FORMS OR IN PLATES, SHEETS OR STRIPETHYLENE-PROPYLENE-NON-CONJUGATED DIENE | 18% | | 01/07/2017 | |
| 400280 | MIXTURES OF ANY PRODUCT OF HEADING 40 01 WITH ANY PRODUCT OF THIS HEADING | 18% | | 01/07/2017 | |
| 40028010 | SYNTHETIC RUBBER AND FACTICE DERIVED FROM OILS, IN PRIMARY FORMS OR IN PLATES, SHEETS OR STRIP; MIXTURES OF ANY PRODUCT OF HEADING 4001 WITH ANY PRODUCT OF THIS HEADING, IN PRIMARY FORMS OR IN PLATES, SHEETS OR STRIP- MIXTURES OF ANY PRODUCT OF HEADING 40 | 18% | | 01/07/2017 | |
| 40028020 | SYNTHETIC RUBBER AND FACTICE DERIVED FROM OILS, IN PRIMARY FORMS OR IN PLATES, SHEETS OR STRIP; MIXTURES OF ANY PRODUCT OF HEADING 4001 WITH ANY PRODUCT OF THIS HEADING, IN PRIMARY FORMS OR IN PLATES, SHEETS OR STRIP- MIXTURES OF ANY PRODUCT OF HEADING 40 | 18% | | 01/07/2017 | |
| 40028090 | SYNTHETIC RUBBER AND FACTICE DERIVED FROM OILS, IN PRIMARY FORMS OR IN PLATES, SHEETS OR STRIP; MIXTURES OF ANY PRODUCT OF HEADING 4001 WITH ANY PRODUCT OF THIS HEADING, IN PRIMARY FORMS OR IN PLATES, SHEETS OR STRIP- MIXTURES OF ANY PRODUCT OF HEADING 40 | 18% | | 01/07/2017 | |
| 40029100 | SYNTHETIC RUBBER AND FACTICE DERIVED FROM OILS, IN PRIMARY FORMS OR IN PLATES, SHEETS OR STRIP; MIXTURES OF ANY PRODUCT OF HEADING 4001 WITH ANY PRODUCT OF THIS HEADING, IN PRIMARY FORMS OR IN PLATES, SHEETS OR STRIP- OTHER : LATEX | 18% | | 01/07/2017 | |
| 400299 | OTHER | 18% | | 01/07/2017 | |
| 40029910 | SYNTHETIC RUBBER AND FACTICE DERIVED FROM OILS, IN PRIMARY FORMS OR IN PLATES, SHEETS OR STRIP; MIXTURES OF ANY PRODUCT OF HEADING 4001 WITH ANY PRODUCT OF THIS HEADING, IN PRIMARY FORMS OR IN PLATES, SHEETS OR STRIP- OTHER : OTHER FACTICE (RUBBER SUBSTIT | 18% | | 01/07/2017 | |
| 40029920 | SYNTHETIC RUBBER AND FACTICE DERIVED FROM OILS, IN PRIMARY FORMS OR IN PLATES, SHEETS OR STRIP; MIXTURES OF ANY PRODUCT OF HEADING 4001 WITH ANY PRODUCT OF THIS HEADING, IN PRIMARY FORMS OR IN PLATES, SHEETS OR STRIP- OTHER : OTHERTREAD RUBBER COMPOUND, C | 18% | | 01/07/2017 | |
| 40029990 | SYNTHETIC RUBBER AND FACTICE DERIVED FROM OILS, IN PRIMARY FORMS OR IN PLATES, SHEETS OR STRIP; MIXTURES OF ANY PRODUCT OF HEADING 4001 WITH ANY PRODUCT OF THIS HEADING, IN PRIMARY FORMS OR IN PLATES, SHEETS OR STRIP- OTHER : OTHEROTHER | 18% | | 01/07/2017 | |
| 4003 | RECLAIMED RUBBER IN PRIMARY FORMS OR IN PLATES, SHEETS OR STRIP | 18% | | 01/07/2017 | |
| 40030000 | RECLAIMED RUBBER IN PRIMARY FORMS OR IN PLATES, SHEETS OR STRIP | 18% | | 01/07/2017 | |
| 4004 | WASTE, PARINGS AND SCRAP OF RUBBER (OTHER THAN HARD RUBBER) AND POWDERS AND GRANULES OBTAINED THEREFROM | 18% | | 01/07/2017 | |
| 40040000 | WASTE, PARINGS AND SCRAP OF RUBBER (OTHER THAN HARD RUBBER) AND POWDERS AND GRANULES OBTAINED THEREFROM | 5% | | 13/10/2017 | |
| 4005 | COMPOUNDED RUBBER, UNVULCANISED, IN PRIMARY FORMS OR IN PLATES, SHEETS OR STRIP | 18% | | 01/07/2017 | |
| 40051000 | COMPOUNDED RUBBER, UNVULCANISED, IN PRIMARY FORMS OR IN PLATES, SHEETS OR STRIP COMPOUNDED WITH CARBON BLACK OR SILICA | 18% | | 01/07/2017 | |
| 400520 | SOLUTIONS; DISPERSIONS OTHER THAN THOSE OF SUB-HEADING 4005 10 | 18% | | 01/07/2017 | |
| 40052010 | COMPOUNDED RUBBER, UNVULCANISED, IN PRIMARY FORMS OR IN PLATES, SHEETS OR STRIP – SOLUTIONS; DISPERSIONS OTHER THAN THOSE OF SUB-HEADING 4005 10 : CAN SEALING COMPOUND | 18% | | 01/07/2017 | |
| 40052090 | COMPOUNDED RUBBER, UNVULCANISED, IN PRIMARY FORMS OR IN PLATES, SHEETS OR STRIP – SOLUTIONS; DISPERSIONS OTHER THAN THOSE OF SUB-HEADING 4005 10 : OTHER | 18% | | 01/07/2017 | |
| 400591 | PLATES, SHEETS AND STRIP | 18% | | 01/07/2017 | |
| 40059110 | COMPOUNDED RUBBER, UNVULCANISED, IN PRIMARY FORMS OR IN PLATES, SHEETS OR STRIP – OTHER : PLATES, SHEETS AND STRIP : HOSPITAL SHEETING | 18% | | 01/07/2017 | |
| 40059190 | COMPOUNDED RUBBER, UNVULCANISED, IN PRIMARY FORMS OR IN PLATES, SHEETS OR STRIP – OTHER : PLATES, SHEETS AND STRIP : OTHER | 18% | | 01/07/2017 | |
| 400599 | OTHER | 18% | | 01/07/2017 | |
| 40059910 | COMPOUNDED RUBBER, UNVULCANISED, IN PRIMARY FORMS OR IN PLATES, SHEETS OR STRIP – OTHER : – OTHER : GRANULES OF UNVULCANISED NATURAL OR SYNTHETIC RUBBER, COMPOUNDED, READY FOR VULCANIZATION | 18% | | 01/07/2017 | |
| 40059990 | COMPOUNDED RUBBER, UNVULCANISED, IN PRIMARY FORMS OR IN PLATES, SHEETS OR STRIP – OTHER : – OTHER : OTHER | 18% | | 01/07/2017 | |
| 4006 | OTHER FORMS (FOR EXAMPLE, RODS, TUBES AND PROFILE SHAPES) AND ARTICLES (FOR EXAMPLE, DISCS AND RINGS), OF UNVULCANISED RUBBER | 18% | | 01/07/2017 | |
| 40061000 | OTHER FORMS (FOR EXAMPLE, RODS, TUBES AND PROFILE SHAPES) AND ARTICLES (FOR EXAMPLE, DISCS AND RINGS), OF UNVULCANISED RUBBER STRIPS FOR RETREADING RUBBER TYRES | 18% | | 01/07/2017 | |
| 400690 | OTHER | 18% | | 01/07/2017 | |
| 40069010 | OTHER FORMS (FOR EXAMPLE, RODS, TUBES AND PROFILE SHAPES) AND ARTICLES (FOR EXAMPLE, DISCS AND RINGS), OF UNVULCANISED RUBBER – OTHER : THREAD, NOT COVERED | 18% | | 01/07/2017 | |
| 40069090 | OTHER FORMS (FOR EXAMPLE, RODS, TUBES AND PROFILE SHAPES) AND ARTICLES (FOR EXAMPLE, DISCS AND RINGS), OF UNVULCANISED RUBBER – OTHER : OTHER | 18% | | 01/07/2017 | |
| 4007 | LATEX RUBBER THREAD | 12% | | 01/07/2017 | |
| 4007 | VULCANISED RUBBER THREAD AND CORD, OTHER THAN LATEX RUBBER THREAD | 18% | | 01/07/2017 | |
| 4007 | VULCANISED RUBBER THREAD AND CORD | 12% | | 01/07/2017 | |
| 4007 | VULCANISED RUBBER THREAD AND CORD | 18% | | 01/07/2017 | |
| 400700 | VULCANISED RUBBER THREAD AND CORD | 12% | | 01/07/2017 | |
| 40070010 | VULCANISED RUBBER THREAD AND CORD – VULCANISED RUBBER THREAD AND CORD : THREAD, NOT COVERED | 12% | | 01/07/2017 | |
| 40070020 | VULCANISED RUBBER THREAD AND CORD – VULCANISED RUBBER THREAD AND CORD : CORD, NOT COVERED | 12% | | 01/07/2017 | |
| 40070090 | VULCANISED RUBBER THREAD AND CORD – VULCANISED RUBBER THREAD AND CORD : OTHER | 12% | | 01/07/2017 | |
| 400700 | VULCANISED RUBBER THREAD AND CORD | 18% | | 01/07/2017 | |
| 40070010 | VULCANISED RUBBER THREAD AND CORD – VULCANISED RUBBER THREAD AND CORD : THREAD, NOT COVERED | 18% | | 01/07/2017 | |
| 40070020 | VULCANISED RUBBER THREAD AND CORD – VULCANISED RUBBER THREAD AND CORD : CORD, NOT COVERED | 18% | | 01/07/2017 | |
| 40070090 | VULCANISED RUBBER THREAD AND CORD – VULCANISED RUBBER THREAD AND CORD : OTHER | 18% | | 01/07/2017 | |
| 4008 | PLATES, SHEETS, STRIP, RODS AND PROFILE SHAPES, OF VULCANISED RUBBER OTHER THAN HARD RUBBER – OF CELLULAR RUBBER : | 18% | | 01/07/2017 | |
| 400811 | PLATES, SHEETS AND STRIP | 18% | | 01/07/2017 | |
| 40081110 | PLATES, SHEETS, STRIP, RODS AND PROFILE SHAPES, OF VULCANISED RUBBER OTHER THAN HARD RUBBER – OF CELLULAR RUBBER : – PLATES, SHEETS AND STRIP : OF MICRO-CELLULAR RUBBER | 18% | | 01/07/2017 | |
| 40081190 | PLATES, SHEETS, STRIP, RODS AND PROFILE SHAPES, OF VULCANISED RUBBER OTHER THAN HARD RUBBER – OF CELLULAR RUBBER : – PLATES, SHEETS AND STRIP : OTHER | 18% | | 01/07/2017 | |
| 400819 | OTHER | 18% | | 01/07/2017 | |
| 40081910 | PLATES, SHEETS, STRIP, RODS AND PROFILE SHAPES, OF VULCANISED RUBBER OTHER THAN HARD RUBBER – OF CELLULAR RUBBER : – OTHER : BLOCKS OF MICRO-CELLULAR RUBBER BUT NOT OF LATEX FOAM SPONGE, USED IN THE MANUFACTURE OF SOLES, HEELS OR SOLES AND HEELS COMBINED, | 18% | | 01/07/2017 | |
| 40081990 | PLATES, SHEETS, STRIP, RODS AND PROFILE SHAPES, OF VULCANISED RUBBER OTHER THAN HARD RUBBER – OF CELLULAR RUBBER : – OTHER : OTHER | 18% | | 01/07/2017 | |
| 400821 | PLATES, SHEETS AND STRIP | 18% | | 01/07/2017 | |
| 40082110 | PLATES, SHEETS, STRIP, RODS AND PROFILE SHAPES, OF VULCANISED RUBBER OTHER THAN HARD RUBBER – OF NON-CELLULAR RUBBER : PLATES, SHEETS AND STRIP : USED IN THE MANUFACTURE OF SOLES, HEELS OR SOLES AND HEELS COMBINED, FOR FOOTWEAR | 18% | | 01/07/2017 | |
| 40082120 | PLATES, SHEETS, STRIP, RODS AND PROFILE SHAPES, OF VULCANISED RUBBER OTHER THAN HARD RUBBER – OF NON-CELLULAR RUBBER : PLATES, SHEETS AND STRIP : FOR RESOLING OR REPAIRING OR RETREADING RUBBER TYRES | 18% | | 01/07/2017 | |
| 40082190 | PLATES, SHEETS, STRIP, RODS AND PROFILE SHAPES, OF VULCANISED RUBBER OTHER THAN HARD RUBBER – OF NON-CELLULAR RUBBER : PLATES, SHEETS AND STRIP : OTHER | 18% | | 01/07/2017 | |
| 400829 | OTHER | 18% | | 01/07/2017 | |
| 40082910 | PLATES, SHEETS, STRIP, RODS AND PROFILE SHAPES, OF VULCANISED RUBBER OTHER THAN HARD RUBBER – OF NON-CELLULAR RUBBER : OTHER : RUBBER SHEETS AND RESIN RUBBER SHEETS FOR SOLES AND HEELS | 18% | | 01/07/2017 | |
| 40082920 | PLATES, SHEETS, STRIP, RODS AND PROFILE SHAPES, OF VULCANISED RUBBER OTHER THAN HARD RUBBER – OF NON-CELLULAR RUBBER : OTHER : BLOCKS USED IN THE MANUFACTURE OF SOLES, HEELS OR SOLES AND HEELS COMBINED, FOR FOOTWEAR | 18% | | 01/07/2017 | |
| 40082930 | PLATES, SHEETS, STRIP, RODS AND PROFILE SHAPES, OF VULCANISED RUBBER OTHER THAN HARD RUBBER – OF NON-CELLULAR RUBBER : OTHER : LATEX FOAM SPONGE | 18% | | 01/07/2017 | |
| 40082940 | PLATES, SHEETS, STRIP, RODS AND PROFILE SHAPES, OF VULCANISED RUBBER OTHER THAN HARD RUBBER – OF NON-CELLULAR RUBBER : OTHER : TREAD RUBBER AND TREAD PACKING STRIP FOR RESOLING OR REPAIRING OR RETREADING RUBBER TYRES | 18% | | 01/07/2017 | |
| 40082990 | PLATES, SHEETS, STRIP, RODS AND PROFILE SHAPES, OF VULCANISED RUBBER OTHER THAN HARD RUBBER – OF NON-CELLULAR RUBBER : OTHER : OTHER | 18% | | 01/07/2017 | |
| 4009 | TUBES, PIPES AND HOSES, OF VULCANISED RUBBER OTHER THAN HARD RUBBER, WITH OR WITHOUT THEIR FITTINGS (FOR EXAMPLE, JOINTS, ELBOWS, FLANGES) – NOT REINFORCED OR OTHERWISE COMBINED WITH OTHER MATERIALS: | 18% | | 01/07/2017 | |
| 40091100 | TUBES, PIPES AND HOSES, OF VULCANISED RUBBER OTHER THAN HARD RUBBER, WITH OR WITHOUT THEIR FITTINGS (FOR EXAMPLE, JOINTS, ELBOWS, FLANGES) – NOT REINFORCED OR OTHERWISE COMBINED WITH OTHER MATERIALS : WITHOUT FITTINGS | 18% | | 01/07/2017 | |
| 40091200 | TUBES, PIPES AND HOSES, OF VULCANISED RUBBER OTHER THAN HARD RUBBER, WITH OR WITHOUT THEIR FITTINGS (FOR EXAMPLE, JOINTS, ELBOWS, FLANGES) – NOT REINFORCED OR OTHERWISE COMBINED WITH OTHER MATERIALS : WITH FITTINGS | 18% | | 01/07/2017 | |
| 40092100 | TUBES, PIPES AND HOSES, OF VULCANISED RUBBER OTHER THAN HARD RUBBER, WITH OR WITHOUT THEIR FITTINGS (FOR EXAMPLE, JOINTS, ELBOWS, FLANGES) – REINFORCED OR OTHERWISE COMBINED ONLY WITH METAL : WITHOUT FITTINGS | 18% | | 01/07/2017 | |
| 40092200 | TUBES, PIPES AND HOSES, OF VULCANISED RUBBER OTHER THAN HARD RUBBER, WITH OR WITHOUT THEIR FITTINGS (FOR EXAMPLE, JOINTS, ELBOWS, FLANGES) – REINFORCED OR OTHERWISE COMBINED ONLY WITH METAL : WITH FITTINGS | 18% | | 01/07/2017 | |
| 40093100 | TUBES, PIPES AND HOSES, OF VULCANISED RUBBER OTHER THAN HARD RUBBER, WITH OR WITHOUT THEIR FITTINGS (FOR EXAMPLE, JOINTS, ELBOWS, FLANGES) – REINFORCED OR OTHERWISE COMBINED ONLY WITH TEXTILE MATERIALS : WITHOUT FITTINGS | 18% | | 01/07/2017 | |
| 40093200 | TUBES, PIPES AND HOSES, OF VULCANISED RUBBER OTHER THAN HARD RUBBER, WITH OR WITHOUT THEIR FITTINGS (FOR EXAMPLE, JOINTS, ELBOWS, FLANGES) – REINFORCED OR OTHERWISE COMBINED ONLY WITH TEXTILE MATERIALS : WITH FITTINGS | 18% | | 01/07/2017 | |
| 40094100 | TUBES, PIPES AND HOSES, OF VULCANISED RUBBER OTHER THAN HARD RUBBER, WITH OR WITHOUT THEIR FITTINGS (FOR EXAMPLE, JOINTS, ELBOWS, FLANGES) – REINFORCED OR OTHERWISE COMBINED WITH OTHER MATERIALS : WITHOUT FITTINGS | 18% | | 01/07/2017 | |
| 40094200 | TUBES, PIPES AND HOSES, OF VULCANISED RUBBER OTHER THAN HARD RUBBER, WITH OR WITHOUT THEIR FITTINGS (FOR EXAMPLE, JOINTS, ELBOWS, FLANGES) – REINFORCED OR OTHERWISE COMBINED WITH OTHER MATERIALS : WITH FITTINGS | 18% | | 01/07/2017 | |
| 4010 | CONVEYOR OR TRANSMISSION BELTS OR BELTING OF VULCANISED RUBBER – CONVEYOR BELTS OR BELTING : | 18% | | 01/07/2017 | |
| 401011 | REINFORCED ONLY WITH METAL | 18% | | 01/07/2017 | |
| 40101110 | CONVEYOR OR TRANSMISSION BELTS OR BELTING OF VULCANISED RUBBER – CONVEYOR BELTS OR BELTING : – REINFORCED ONLY WITH METAL : WHERE THE RUBBER COMPOUND CONTENT IS LESS THAN 25% BY WEIGHT | 18% | | 01/07/2017 | |
| 40101190 | CONVEYOR OR TRANSMISSION BELTS OR BELTING OF VULCANISED RUBBER – CONVEYOR BELTS OR BELTING : – REINFORCED ONLY WITH METAL : OTHER | 18% | | 01/07/2017 | |
| 401012 | REINFORCED ONLY WITH TEXTILE MATERIALS | 18% | | 01/07/2017 | |
| 40101210 | CONVEYOR OR TRANSMISSION BELTS OR BELTING OF VULCANISED RUBBER – CONVEYOR BELTS OR BELTING : – REINFORCED ONLY WITH TEXTILE MATERIALS : WHERE THE RUBBER COMPOUND CONTENT IS LESS THAN 25% BY WEIGHT | 18% | | 01/07/2017 | |
| 40101290 | CONVEYOR OR TRANSMISSION BELTS OR BELTING OF VULCANISED RUBBER – CONVEYOR BELTS OR BELTING : – REINFORCED ONLY WITH TEXTILE MATERIALS : OTHER | 18% | | 01/07/2017 | |
| 40101310 | CONVEYOR OR TRANSMISSION BELTS OR BELTING OF VULCANISED RUBBER – CONVEYOR BELTS OR BELTING : – REINFORCED ONLY WITH PLASTICS : WHERE THE RUBBER COMPOUND CONTENT IS LESS THAN 25% BY WEIGHT | 18% | | 01/07/2017 | |
| 40101390 | CONVEYOR OR TRANSMISSION BELTS OR BELTING OF VULCANISED RUBBER – CONVEYOR BELTS OR BELTING : – REINFORCED ONLY WITH PLASTICS : OTHER | 18% | | 01/07/2017 | |
| 401019 | OTHER | 18% | | 01/07/2017 | |
| 40101910 | CONVEYOR OR TRANSMISSION BELTS OR BELTING OF VULCANISED RUBBER – CONVEYOR BELTS OR BELTING : – OTHER : WHERE THE RUBBER COMPOUND CONTENT IS LESS THAN 25% BY WEIGHT | 18% | | 01/07/2017 | |
| 40101990 | CONVEYOR OR TRANSMISSION BELTS OR BELTING OF VULCANISED RUBBER – CONVEYOR BELTS OR BELTING : – OTHER : OTHER | 18% | | 01/07/2017 | |
| 401031 | ENDLESS TRANSMISSION BELTS OF TRAPEZOIDAL CROSS-SECTION (V-BELTS), V-RIBBED, OF AN OUTSIDE CIRCUMFERENCE EXCEEDING 60 CM BUT NOT EXCEEDING 180 CM | 18% | | 01/07/2017 | |
| 40103110 | CONVEYOR OR TRANSMISSION BELTS OR BELTING OF VULCANISED RUBBER – TRANSMISSION BELTS OR BELTING : ENDLESS TRANSMISSION BELTS OF TRAPEZOIDAL CROSS-SECTION (V-BELTS), V-RIBBED, OF AN OUTSIDE CIRCUMFERENCE EXCEEDING 180 CM BUT NOT EXCEEDING 240 CM : WHERE THE | 18% | | 01/07/2017 | |
| 40103190 | CONVEYOR OR TRANSMISSION BELTS OR BELTING OF VULCANISED RUBBER – TRANSMISSION BELTS OR BELTING : ENDLESS TRANSMISSION BELTS OF TRAPEZOIDAL CROSS-SECTION (V-BELTS), V-RIBBED, OF AN OUTSIDE CIRCUMFERENCE EXCEEDING 180 CM BUT NOT EXCEEDING 240 CM : OTHER | 18% | | 01/07/2017 | |
| 401032 | ENDLESS TRANSMISSION BELTS OF TRAPEZOIDAL CROSSSECTION (V-BELTS), OTHER THAN V-RIBBED, OF AN OUTSIDE CIRCUMFERENCE EXCEEDING 60 CM BUT NOT EXCEEDING 180 CM | 18% | | 01/07/2017 | |
| 40103210 | CONVEYOR OR TRANSMISSION BELTS OR BELTING OF VULCANISED RUBBER – TRANSMISSION BELTS OR BELTING : ENDLESS TRANSMISSION BELTS OF TRAPEZOIDAL CROSS-SECTION (V-BELTS), OTHER THAN V-RIBBED, OF AN OUTSIDE CIRCUMFERENCE EXCEEDING 60 CM BUT NOT EXCEEDING 180 CM : | 18% | | 01/07/2017 | |
| 40103290 | CONVEYOR OR TRANSMISSION BELTS OR BELTING OF VULCANISED RUBBER – TRANSMISSION BELTS OR BELTING : ENDLESS TRANSMISSION BELTS OF TRAPEZOIDAL CROSS-SECTION (V-BELTS), OTHER THAN V-RIBBED, OF AN OUTSIDE CIRCUMFERENCE EXCEEDING 60 CM BUT NOT EXCEEDING 180 CM : | 18% | | 01/07/2017 | |
| 401033 | ENDLESS TRANSMISSION BELTS OF TRAPEZOIDAL CROSS-SECTION (V-BELTS), V-RIBBED, OF AN OUTSIDE CIRCUMFERENCE EXCEEDING 180 CM BUT NOT EXCEEDING 240 CM | 18% | | 01/07/2017 | |
| 40103310 | CONVEYOR OR TRANSMISSION BELTS OR BELTING OF VULCANISED RUBBER – TRANSMISSION BELTS OR BELTING : ENDLESS TRANSMISSION BELTS OF TRAPEZOIDAL CROSS-SECTION (V-BELTS), V-RIBBED, OF AN OUTSIDE CIRCUMFERENCE EXCEEDING 60 CM BUT NOT EXCEEDING 180 CM : WHERE THE | 18% | | 01/07/2017 | |
| 40103390 | CONVEYOR OR TRANSMISSION BELTS OR BELTING OF VULCANISED RUBBER – TRANSMISSION BELTS OR BELTING : ENDLESS TRANSMISSION BELTS OF TRAPEZOIDAL CROSS-SECTION (V-BELTS), V-RIBBED, OF AN OUTSIDE CIRCUMFERENCE EXCEEDING 60 CM BUT NOT EXCEEDING 180 CM : OTHER | 18% | | 01/07/2017 | |
| 401034 | ENDLESS TRANSMISSION BELTS OF TRAPEZOIDAL CROSSSECTION (V-BELTS), OTHER THAN V-RIBBED, OF AN OUTSIDE CIRCUMFERENCE EXCEEDING 180 CM BUT NOT EXCEEDING 240 CM | 18% | | 01/07/2017 | |
| 40103410 | CONVEYOR OR TRANSMISSION BELTS OR BELTING OF VULCANISED RUBBER – TRANSMISSION BELTS OR BELTING : ENDLESS TRANSMISSION BELTS OF TRAPEZOIDAL CROSS-SECTION (V-BELTS), OTHER THAN V-RIBBED, OF AN OUTSIDE CIRCUMFERENCE EXCEEDING 180 CM BUT NOT EXCEEDING 240 CM | 18% | | 01/07/2017 | |
| 40103490 | CONVEYOR OR TRANSMISSION BELTS OR BELTING OF VULCANISED RUBBER – TRANSMISSION BELTS OR BELTING : ENDLESS TRANSMISSION BELTS OF TRAPEZOIDAL CROSS-SECTION (V-BELTS), OTHER THAN V-RIBBED, OF AN OUTSIDE CIRCUMFERENCE EXCEEDING 180 CM BUT NOT EXCEEDING 240 CM | 18% | | 01/07/2017 | |
| 401035 | ENDLESS SYNCHRONOUS BELTS OF AN OUTSIDE CIRCUMFERENCE EXCEEDING 60 CM BUT NOT EXCEEDING 150 CM | 18% | | 01/07/2017 | |
| 40103510 | CONVEYOR OR TRANSMISSION BELTS OR BELTING OF VULCANISED RUBBER – TRANSMISSION BELTS OR BELTING : ENDLESS SYNCHRONOUS BELTS OF AN OUTSIDE CIRCUMFERENCE EXCEEDING 60 CM BUT NOT EXCEEDING 150 CM : WHERE THE RUBBER COMPOUND CONTENT IS LESS THAN 25% BY WEIGHT | 18% | | 01/07/2017 | |
| 40103590 | CONVEYOR OR TRANSMISSION BELTS OR BELTING OF VULCANISED RUBBER – TRANSMISSION BELTS OR BELTING : ENDLESS SYNCHRONOUS BELTS OF AN OUTSIDE CIRCUMFERENCE EXCEEDING 60 CM BUT NOT EXCEEDING 150 CM : OTHER | 18% | | 01/07/2017 | |
| 401036 | ENDLESS SYNCHRONOUS BELTS OF AN OUTSIDE CIRCUMFERENCE EXCEEDING 150 CM BUT NOT EXCEEDING 198 CM | 18% | | 01/07/2017 | |
| 40103610 | CONVEYOR OR TRANSMISSION BELTS OR BELTING OF VULCANISED RUBBER – TRANSMISSION BELTS OR BELTING : ENDLESS SYNCHRONOUS BELTS OF AN OUTSIDE CIRCUMFERENCE EXCEEDING 150 CM BUT NOT EXCEEDING 198 CM : WHERE THE RUBBER COMPOUND CONTENT IS LESS THAN 25% BY WEIGHT | 18% | | 01/07/2017 | |
| 40103690 | CONVEYOR OR TRANSMISSION BELTS OR BELTING OF VULCANISED RUBBER – TRANSMISSION BELTS OR BELTING : ENDLESS SYNCHRONOUS BELTS OF AN OUTSIDE CIRCUMFERENCE EXCEEDING 150 CM BUT NOT EXCEEDING 198 CM : OTHER | 18% | | 01/07/2017 | |
| 401039 | OTHER | 18% | | 01/07/2017 | |
| 40103911 | CONVEYOR OR TRANSMISSION BELTS OR BELTING OF VULCANISED RUBBER – TRANSMISSION BELTS OR BELTING : OTHER : WHERE THE RUBBER COMPOUND CONTENT IS LESS THAN 25% BY WEIGHT : ENDLESS FLAT BELT | 18% | | 01/07/2017 | |
| 40103912 | CONVEYOR OR TRANSMISSION BELTS OR BELTING OF VULCANISED RUBBER – TRANSMISSION BELTS OR BELTING : OTHER : WHERE THE RUBBER COMPOUND CONTENT IS LESS THAN 25% BY WEIGHT : PLY BELTING | 18% | | 01/07/2017 | |
| 40103919 | CONVEYOR OR TRANSMISSION BELTS OR BELTING OF VULCANISED RUBBER – TRANSMISSION BELTS OR BELTING : OTHER : WHERE THE RUBBER COMPOUND CONTENT IS LESS THAN 25% BY WEIGHT : OTHER | 18% | | 01/07/2017 | |
| 40103991 | CONVEYOR OR TRANSMISSION BELTS OR BELTING OF VULCANISED RUBBER – TRANSMISSION BELTS OR BELTING : OTHER : OTHER : ENDLESS FLAT BELT | 18% | | 01/07/2017 | |
| 40103992 | CONVEYOR OR TRANSMISSION BELTS OR BELTING OF VULCANISED RUBBER – TRANSMISSION BELTS OR BELTING : OTHER : OTHER : PLY BELTING | 18% | | 01/07/2017 | |
| 40103999 | CONVEYOR OR TRANSMISSION BELTS OR BELTING OF VULCANISED RUBBER – TRANSMISSION BELTS OR BELTING : OTHER : OTHER : OTHER | 18% | | 01/07/2017 | |
| 4011 | PNEUMATIC TYRES OR INNER TUBES, OF RUBBER, OF A KIND USED ON / IN BICYCLES, CYCLE -RICKSHAWS AND THREE WHEELED POWERED CYCLE RICKSHAWS | 5% | | 01/07/2017 | |
| 4011 | REAR TRACTOR TYRES AND REAR TRACTOR TYRE TUBES | 18% | | 01/07/2017 | |
| 4011 | NEW PNEUMATIC TYRES, OF RUBBER | 28% | | 01/07/2017 | |
| 401110 | OF A KIND USED ON MOTOR CARS (INCLUDING STATION WAGONS AND RACING CARS) | 28% | | 01/07/2017 | |
| 40111010 | NEW PNEUMATIC TYRES, OF RUBBER – OF A KIND USED ON MOTOR CARS (INCLUDING STATION WAGONS AND RACING CARS) : RADIALS | 28% | | 01/07/2017 | |
| 40111090 | NEW PNEUMATIC TYRES, OF RUBBER – OF A KIND USED ON MOTOR CARS (INCLUDING STATION WAGONS AND RACING CARS) : OTHER | 28% | | 01/07/2017 | |
| 401120 | OF A KIND USED ON BUSES OR LORRIES | 28% | | 01/07/2017 | |
| 40112010 | NEW PNEUMATIC TYRES, OF RUBBER – OF A KIND USED ON BUSES OR LORRIES : RADIALS | 28% | | 01/07/2017 | |
| 40112090 | NEW PNEUMATIC TYRES, OF RUBBER – OF A KIND USED ON BUSES OR LORRIES : OTHER | 28% | | 01/07/2017 | |
| 40113000 | NEW PNEUMATIC TYRES, OF RUBBER OF A KIND USED ON AIRCRAFT | 28% | | 15/11/2017 | |
| 401140 | OF A KIND USED ON MOTOR CYCLES | 28% | | 01/07/2017 | |
| 40114010 | NEW PNEUMATIC TYRES, OF RUBBER – OF A KIND USED ON MOTOR CYCLES : FOR MOTOR CYCLES | 28% | | 01/07/2017 | |
| 40114020 | NEW PNEUMATIC TYRES, OF RUBBER – OF A KIND USED ON MOTOR CYCLES : FOR MOTOR SCOOTERS | 28% | | 01/07/2017 | |
| 40114090 | NEW PNEUMATIC TYRES, OF RUBBER – OF A KIND USED ON MOTOR CYCLES : OTHER | 28% | | 01/07/2017 | |
| 401150 | OF A KIND USED ON BICYCLES | 5% | | 01/07/2017 | |
| 40115010 | NEW PNEUMATIC TYRES, OF RUBBER – OF A KIND USED ON BICYCLES : MULTI-CELLULAR POLYURETHANE (MCP) TUBELESS TYRES | 5% | | 01/07/2017 | |
| 40115090 | NEW PNEUMATIC TYRES, OF RUBBER – OF A KIND USED ON BICYCLES : OTHER, HAVING A HERRING-BONE ORSIMILAR TREAD | 5% | | 01/07/2017 | |
| 40116100 | NEW PNEUMATIC TYRES, OF RUBBER – OTHER, HAVING A HERRING-BONE OR SIMILAR TREAD : OF A KIND USED ON AGRICULTURAL OR FORESTRY VEHICLES AND MACHINES | 28% | | 01/07/2017 | |
| 40116200 | NEW PNEUMATIC TYRES, OF RUBBER – OTHER, HAVING A HERRING-BONE OR SIMILAR TREAD : OF A KIND USED ON CONSTRUCTION OR INDUSTRIAL HANDLING VEHICLES AND MACHINES AND HAVING A RIM SIZE NOT EXCEEDING 61 CM | 28% | | 01/07/2017 | |
| 40116300 | NEW PNEUMATIC TYRES, OF RUBBER – OTHER, HAVING A HERRING-BONE OR SIMILAR TREAD : OF A KIND USED ON CONSTRUCTION OR INDUSTRIAL HANDLING VEHICLES AND MACHINES AND HAVING A RIM SIZE EXCEEDING 61 CM | 28% | | 01/07/2017 | |
| 40116900 | NEW PNEUMATIC TYRES, OF RUBBER – OTHER, HAVING A HERRING-BONE OR SIMILAR TREAD : OTHER | 28% | | 01/07/2017 | |
| 40117000 | OF A KIND USED ON AGRICULTURAL OR FORESTRY VEHICLES AND MACHINES | 18% | | 01/07/2017 | |
| 40118000 | OF A KIND USED ON CONSTRUCTION, MINING OR INDUSTRIAL HANDLING VEHICLES AND MACHINES | 28% | | 01/07/2017 | |
| 40119000 | OTHER | 28% | | 01/07/2017 | |
| 40119200 | NEW PNEUMATIC TYRES, OF RUBBER – OTHER : OF A KIND USED ON AGRICULTURAL OR FORESTRY VEHICLES AND MACHINES | 28% | | 01/07/2017 | |
| 40119300 | NEW PNEUMATIC TYRES, OF RUBBER – OTHER : OF A KIND USED ON CONSTRUCTION OR INDUSTRIAL HANDLING VEHICLES AND MACHINES AND HAVING A RIM SIZE NOT EXCEEDING 61 CM | 28% | | 01/07/2017 | |
| 40119400 | NEW PNEUMATIC TYRES, OF RUBBER – OTHER : OF A KIND USED ON CONSTRUCTION OR INDUSTRIAL HANDLING VEHICLES AND MACHINES AND HAVING A RIM SIZE EXCEEDING 61 CM | 28% | | 01/07/2017 | |
| 40119900 | NEW PNEUMATIC TYRES, OF RUBBER – OTHER : OTHER | 5% | | 01/07/2017 | |
| 4012 | RETREADED OR USED PNEUMATIC TYRES OF RUBBER, SOLID OR CUSHION TYRES, TYRE TREADS AND TYRE FLAPS, OF RUBBER – RETREADED TYRES : | 18% | | 01/01/2019 1/01/2019 | |
| 40121100 | RETREADED OR USED PNEUMATIC TYRES OF RUBBER, SOLID OR CUSHION TYRES, TYRE TREADS AND TYRE FLAPS, OF RUBBER – RETREADED TYRES : OF A KIND USED ON MOTOR CARS (INCLUDING STATION WAGONS AND RACING CARS) | 18% | | 01/01/2019 1/01/2019 | |
| 40121200 | RETREADED OR USED PNEUMATIC TYRES OF RUBBER, SOLID OR CUSHION TYRES, TYRE TREADS AND TYRE FLAPS, OF RUBBER – RETREADED TYRES : OF A KIND USED ON BUSES OR LORRIES | 18% | | 01/01/2019 1/01/2019 | |
| 40121300 | RETREADED OR USED PNEUMATIC TYRES OF RUBBER, SOLID OR CUSHION TYRES, TYRE TREADS AND TYRE FLAPS, OF RUBBER – RETREADED TYRES : OF A KIND USED ON AIRCRAFT | 18% | | 01/01/2019 1/01/2019 | |
| 401219 | OTHER | 18% | | 01/01/2019 1/01/2019 | |
| 40121910 | RETREADED OR USED PNEUMATIC TYRES OF RUBBER, SOLID OR CUSHION TYRES, TYRE TREADS AND TYRE FLAPS, OF RUBBER – RETREADED TYRES : – OTHER : FOR TWO WHEELERS | 18% | | 01/01/2019 1/01/2019 | |
| 40121990 | RETREADED OR USED PNEUMATIC TYRES OF RUBBER, SOLID OR CUSHION TYRES, TYRE TREADS AND TYRE FLAPS, OF RUBBER – RETREADED TYRES : – OTHER : OTHER | 18% | | 01/01/2019 1/01/2019 | |
| 401220 | USED PNEUMATIC TYRES | 18% | | 01/01/2019 1/01/2019 | |
| 40122010 | RETREADED OR USED PNEUMATIC TYRES OF RUBBER, SOLID OR CUSHION TYRES, TYRE TREADS AND TYRE FLAPS, OF RUBBER – USED PNEUMATIC TYRES : FOR BUSES, LORRIES AND EARTH MOVING EQUIPMENTS INCLUDING LIGHT COMMERCIAL VEHICLES | 18% | | 01/01/2019 1/01/2019 | |
| 40122020 | RETREADED OR USED PNEUMATIC TYRES OF RUBBER, SOLID OR CUSHION TYRES, TYRE TREADS AND TYRE FLAPS, OF RUBBER – USED PNEUMATIC TYRES : FOR PASSENGER AUTOMOBILE VEHICLES, INCLUDING TWO WHEELERS, THREE WHEELERS AND PERSONAL TYPE VEHICLES | 18% | | 01/01/2019 1/01/2019 | |
| 40122090 | RETREADED OR USED PNEUMATIC TYRES OF RUBBER, SOLID OR CUSHION TYRES, TYRE TREADS AND TYRE FLAPS, OF RUBBER – USED PNEUMATIC TYRES : OTHER | 18% | | 01/01/2019 1/01/2019 | |
| 401290 | OTHER | 18% | | 01/01/2019 1/01/2019 | |
| 40129010 | RETREADED OR USED PNEUMATIC TYRES OF RUBBER, SOLID OR CUSHION TYRES, TYRE TREADS AND TYRE FLAPS, OF RUBBER – OTHER : SOLID RUBBER TYRES FOR MOTOR VEHICLES | 18% | | 01/01/2019 1/01/2019 | |
| 40129020 | RETREADED OR USED PNEUMATIC TYRES OF RUBBER, SOLID OR CUSHION TYRES, TYRE TREADS AND TYRE FLAPS, OF RUBBER – OTHER : SOLID RUBBER TYRES FOR OTHER VEHICLES | 18% | | 01/01/2019 1/01/2019 | |
| 40129030 | RETREADED OR USED PNEUMATIC TYRES OF RUBBER, SOLID OR CUSHION TYRES, TYRE TREADS AND TYRE FLAPS, OF RUBBER – OTHER : TYRES WITH METAL FRAMEWORK | 18% | | 01/01/2019 1/01/2019 | |
| 40129041 | RETREADED OR USED PNEUMATIC TYRES OF RUBBER, SOLID OR CUSHION TYRES, TYRE TREADS AND TYRE FLAPS, OF RUBBER – OTHER : – TYRE FLAPS : OF A KIND USED IN TWO-WHEELED AND THREE-WHEELED MOTOR VEHICLES | 18% | | 01/01/2019 1/01/2019 | |
| 40129049 | RETREADED OR USED PNEUMATIC TYRES OF RUBBER, SOLID OR CUSHION TYRES, TYRE TREADS AND TYRE FLAPS, OF RUBBER – OTHER : – TYRE FLAPS : OTHER | 18% | | 01/01/2019 1/01/2019 | |
| 40129050 | T RETREADED OR USED PNEUMATIC TYRES OF RUBBER, SOLID OR CUSHION TYRES, TYRE TREADS AND TYRE FLAPS, OF RUBBER – OTHER : YRE TREADS, INTERCHANGEABLE | 18% | | 01/01/2019 1/01/2019 | |
| 40129090 | RETREADED OR USED PNEUMATIC TYRES OF RUBBER, SOLID OR CUSHION TYRES, TYRE TREADS AND TYRE FLAPS, OF RUBBER – OTHER : OTHER | 18% | | 01/01/2019 1/01/2019 | |
| 4013 | PNEUMATIC TYRES OR INNER TUBES, OF RUBBER, OF A KIND USED ON / IN BICYCLES, CYCLE -RICKSHAWS AND THREE WHEELED POWERED CYCLE RICKSHAWS | 5% | | 01/07/2017 | |
| 4013 | INNER TUBES OF RUBBER [OTHER THAN OF A KIND USED ON/IN BICYCLES, CYCLE-RICKSHAWS AND THREE WHEELED POWERED CYCLE RICKSHAWS; AND REAR TRACTOR TYRE TUBES] | 18% | | 15/11/2017 – 1/07/2017 | |
| 4013 | INNER TUBES, OF RUBBER | 18% | | 15/11/2017 – 1/07/2017 | |
| 401310 | OF A KIND USED ON MOTOR CARS (INCLUDING STATION WAGONS AND RACING CARS), BUSES OR LORRIES | 18% | | 15/11/2017 – 1/07/2017 | |
| 40131010 | INNER TUBES, OF RUBBER – OF A KIND USED ON MOTOR CARS (INCLUDING STATION WAGONS AND RACING CARS), BUSES OR LORRIES : FOR MOTOR CARS | 18% | | 15/11/2017 – 1/07/2017 | |
| 40131020 | INNER TUBES, OF RUBBER – OF A KIND USED ON MOTOR CARS (INCLUDING STATION WAGONS AND RACING CARS), BUSES OR LORRIES : FOR LORRIES AND BUSES | 18% | | 15/11/2017 – 1/07/2017 | |
| 40132000 | INNER TUBES, OF RUBBER OF A KIND USED ON BICYCLES | 5% | | 15/11/2017 – 1/07/2017 | |
| 401390 | OTHER | 5% | | 15/11/2017 – 1/07/2017 | |
| 40139010 | INNER TUBES, OF RUBBER – OTHER : FOR AIRCRAFT | 18% | | 15/11/2017 – 1/07/2017 | |
| 40139020 | INNER TUBES, OF RUBBER – OTHER : FOR MOTOR CYCLE | 18% | | 15/11/2017 – 1/07/2017 | |
| 40139030 | INNER TUBES, OF RUBBER – OTHER : FOR OFF THE ROAD VEHICLES, NOT ELSEWHERE SPECIFIED OR INCLUDED | 18% | | 15/11/2017 – 1/07/2017 | |
| 40139041 | INNER TUBES, OF RUBBER – OTHER : – FOR TRACTORS : REAR TYRES | 18% | | 15/11/2017 – 1/07/2017 | |
| 40139049 | INNER TUBES, OF RUBBER – OTHER : – FOR TRACTORS : OTHER | 18% | | 15/11/2017 – 1/07/2017 | |
| 40139050 | INNER TUBES, OF RUBBER – OTHER : OF A KIND USED IN TYRES OF CYCLE RICKSHAWS AND THREE-WHEELED POWERED CYCLE-RICKSHAWS | 5% | | 15/11/2017 – 1/07/2017 | |
| 40139090 | INNER TUBES, OF RUBBER – OTHER : OTHER | 5% | | 15/11/2017 – 1/07/2017 | |
| 4014 | Condoms and contraceptives | Nil | | 01/07/2017 | |
| 4014 | Nipples of feeding bottles | 12% | | 01/07/2017 | |
| 4014 | HYGIENIC OR PHARMACEUTICAL ARTICLES (INCLUDING TEATS), OF VULCANISED RUBBER OTHER THAN HARD RUBBER, WITH OR WITHOUT FITTINGS OF HARD RUBBER | 18% | | 01/07/2017 | |
| 401410 | SHEATH CONTRACEPTIVES | Nil | | 01/07/2017 | |
| 40141010 | HYGIENIC OR PHARMACEUTICAL ARTICLES (INCLUDING TEATS), OF VULCANISED RUBBER OTHER THAN HARD RUBBER, WITH OR WITHOUT FITTINGS OF HARD RUBBER – SHEATH CONTRACEPTIVES : RUBBER CONTRACEPTIVES, MALE (CONDOMS) | Nil | | 01/07/2017 | |
| 40141020 | HYGIENIC OR PHARMACEUTICAL ARTICLES (INCLUDING TEATS), OF VULCANISED RUBBER OTHER THAN HARD RUBBER, WITH OR WITHOUT FITTINGS OF HARD RUBBER – SHEATH CONTRACEPTIVES : RUBBER CONTRACEPTIVES, FEMALE (DIAPHRAGMS), SUCH AS CERVICAL CAPS | Nil | | 01/07/2017 | |
| 401490 | OTHER | 18% | | 01/07/2017 | |
| 40149010 | HYGIENIC OR PHARMACEUTICAL ARTICLES (INCLUDING TEATS), OF VULCANISED RUBBER OTHER THAN HARD RUBBER, WITH OR WITHOUT FITTINGS OF HARD RUBBER – OTHER : HOT WATER BOTTLES | 18% | | 01/07/2017 | |
| 40149020 | HYGIENIC OR PHARMACEUTICAL ARTICLES (INCLUDING TEATS), OF VULCANISED RUBBER OTHER THAN HARD RUBBER, WITH OR WITHOUT FITTINGS OF HARD RUBBER – OTHER : ICE BAGS | 18% | | 01/07/2017 | |
| 40149030 | HYGIENIC OR PHARMACEUTICAL ARTICLES (INCLUDING TEATS), OF VULCANISED RUBBER OTHER THAN HARD RUBBER, WITH OR WITHOUT FITTINGS OF HARD RUBBER – OTHER : FEEDING BOTTLE NIPPLES | 12% | | 01/07/2017 | |
| 40149090 | HYGIENIC OR PHARMACEUTICAL ARTICLES (INCLUDING TEATS), OF VULCANISED RUBBER OTHER THAN HARD RUBBER, WITH OR WITHOUT FITTINGS OF HARD RUBBER – OTHER : OTHER | 18% | | 01/07/2017 | |
| 4015 | SURGICAL RUBBER GLOVES OR MEDICAL EXAMINATION RUBBER GLOVES | 12% | | 01/07/2017 | |
| 4015 | ARTICLES OF APPAREL AND CLOTHING ACCESSORIES (INCLUDING GLOVES, MITTENS AND MITTS), FOR ALL PURPOSES, OF VULCANISED RUBBER OTHER THAN HARD RUBBER [OTHER THAN SURGICAL GLOVES] | 18% | | 01/07/2017 | |
| 4015 | ARTICLES OF APPARELM AND CLOTHING ACCESSORIES (INCLUDING GLOVES , MITTENS AND MITTS ) FOR ALL PURPOSES , OF VULCANISED RUBBER OTHER THAN HARD RUBBER – GLOVES, MITTENS AND MITTS: | 12% | | 01/07/2017 | |
| 4015 | ARTICLES OF APPARELM AND CLOTHING ACCESSORIES (INCLUDING GLOVES , MITTENS AND MITTS ) FOR ALL PURPOSES , OF VULCANISED RUBBER OTHER THAN HARD RUBBER – GLOVES, MITTENS AND MITTS: | 18% | | 01/07/2017 | |
| 40151100 | ARTICLES OF APPAREL AND CLOTHING ACCESSORIES (INCLUDING GLOVES, MITTENS AND MITTS) FOR ALL PURPOSES, OF VULCANISED RUBBER OTHER THAN HARD RUBBER – GLOVES, MITTENS AND MITTS : SURGICAL | 12% | | 01/07/2017 | |
| 40151900 | ARTICLES OF APPAREL AND CLOTHING ACCESSORIES (INCLUDING GLOVES, MITTENS AND MITTS) FOR ALL PURPOSES, OF VULCANISED RUBBER OTHER THAN HARD RUBBER – GLOVES, MITTENS AND MITTS : OTHER | 18% | | 01/07/2017 | |
| 401590 | OTHER | 18% | | 01/07/2017 | |
| 40159010 | ARTICLES OF APPAREL AND CLOTHING ACCESSORIES (INCLUDING GLOVES, MITTENS AND MITTS) FOR ALL PURPOSES, OF VULCANISED RUBBER OTHER THAN HARD RUBBER – OTHER : RUBBER APRON | 18% | | 01/07/2017 | |
| 40159020 | ARTICLES OF APPAREL AND CLOTHING ACCESSORIES (INCLUDING GLOVES, MITTENS AND MITTS) FOR ALL PURPOSES, OF VULCANISED RUBBER OTHER THAN HARD RUBBER – OTHER : LABELS | 18% | | 01/07/2017 | |
| 40159030 | ARTICLES OF APPAREL AND CLOTHING ACCESSORIES (INCLUDING GLOVES, MITTENS AND MITTS) FOR ALL PURPOSES, OF VULCANISED RUBBER OTHER THAN HARD RUBBER – OTHER : INDUSTRIAL GLOVES | 18% | | 01/07/2017 | |
| 40159091 | ARTICLES OF APPAREL AND CLOTHING ACCESSORIES (INCLUDING GLOVES, MITTENS AND MITTS) FOR ALL PURPOSES, OF VULCANISED RUBBER OTHER THAN HARD RUBBER – OTHER : – OTHER : DIVING SUITS | 18% | | 01/07/2017 | |
| 40159099 | ARTICLES OF APPAREL AND CLOTHING ACCESSORIES (INCLUDING GLOVES, MITTENS AND MITTS) FOR ALL PURPOSES, OF VULCANISED RUBBER OTHER THAN HARD RUBBER – OTHER : – OTHER : OTHER | 18% | | 01/07/2017 | |
| 4016 | ERASERS | 5% | | 01/07/2017 | |
| 4016 | RUBBER BANDS | 12% | | 22/09/2017 | |
| 4016 | TOY BALLOONS MADE OF NATURAL RUBBER LATEX | 5% | | 01/07/2017 | |
| 4016 | OTHER ARTICLES OF VULCANISED RUBBER OTHER THAN HARD RUBBER | 18% | | 15/11/2017 – 22/09/2017 | |
| 40161000 | OTHER ARTICLES OF VULCANISED RUBBER OTHER THAN HARD RUBBER OF CELLULAR RUBBER | 18% | | 15/11/2017 – 22/09/2017 | |
| 40169100 | OTHER ARTICLES OF VULCANISED RUBBER OTHER THAN HARD RUBBER – OTHER : FLOOR COVERINGS AND MATS | 18% | | 15/11/2017 – 22/09/2017 | |
| 40169200 | OTHER ARTICLES OF VULCANISED RUBBER OTHER THAN HARD RUBBER – OTHER : ERASERS | 5% | | 15/11/2017 22/09/2017 | |
| 401693 | GASKETS, WASHERS AND OTHER SEALS | 18% | | 15/11/2017 – 22/09/2017 | |
| 40169310 | OTHER ARTICLES OF VULCANISED RUBBER OTHER THAN HARD RUBBER – OTHER : GASKETS, WASHERS AND OTHER SEALS : PATCHES FOR PUNCTURE REPAIR OF SELF-VULCANISING RUBBER OR A RUBBER BACKING | 18% | | 15/11/2017 – 22/09/2017 | |
| 40169320 | OTHER ARTICLES OF VULCANISED RUBBER OTHER THAN HARD RUBBER – OTHER : GASKETS, WASHERS AND OTHER SEALS : RUBBER RINGS (O-RING) | 18% | | 15/11/2017 – 22/09/2017 | |
| 40169330 | OTHER ARTICLES OF VULCANISED RUBBER OTHER THAN HARD RUBBER – OTHER : GASKETS, WASHERS AND OTHER SEALS : RUBBER SEALS (OIL SEALS AND THE LIKE) | 18% | | 15/11/2017 – 22/09/2017 | |
| 40169340 | OTHER ARTICLES OF VULCANISED RUBBER OTHER THAN HARD RUBBER – OTHER : GASKETS, WASHERS AND OTHER SEALS : GASKETS | 18% | | 15/11/2017 – 22/09/2017 | |
| 40169350 | OTHER ARTICLES OF VULCANISED RUBBER OTHER THAN HARD RUBBER – OTHER : GASKETS, WASHERS AND OTHER SEALS : WASHERS | 18% | | 15/11/2017 – 22/09/2017 | |
| 40169360 | OTHER ARTICLES OF VULCANISED RUBBER OTHER THAN HARD RUBBER – OTHER : GASKETS, WASHERS AND OTHER SEALS : PLUGS | 18% | | 15/11/2017 – 22/09/2017 | |
| 40169390 | OTHER ARTICLES OF VULCANISED RUBBER OTHER THAN HARD RUBBER – OTHER : GASKETS, WASHERS AND OTHER SEALS : OTHER | 18% | | 15/11/2017 – 22/09/2017 | |
| 40169400 | OTHER ARTICLES OF VULCANISED RUBBER OTHER THAN HARD RUBBER – OTHER : BOAT OR DOCK FENDERS, WHETHER OR NOT INFLATABLE | 18% | | 15/11/2017 – 22/09/2017 | |
| 401695 | OTHER INFLATABLE ARTICLES | 18% | | 15/11/2017 – 22/09/2017 | |
| 40169510 | OTHER ARTICLES OF VULCANISED RUBBER OTHER THAN HARD RUBBER – OTHER : OTHER INFLATABLE ARTICLES : AIR MATTRESSES | 18% | | 15/11/2017 – 22/09/2017 | |
| 40169590 | OTHER ARTICLES OF VULCANISED RUBBER OTHER THAN HARD RUBBER – OTHER : OTHER INFLATABLE ARTICLES : OTHER | 18% | | 15/11/2017 – 22/09/2017 | |
| 401699 | OTHER | 18% | | 15/11/2017 – 22/09/2017 | |
| 40169910 | OTHER ARTICLES OF VULCANISED RUBBER OTHER THAN HARD RUBBER – OTHER : OTHER : RUBBER COTS FOR TEXTILE INDUSTRY | 18% | | 15/11/2017 – 22/09/2017 | |
| 40169920 | OTHER ARTICLES OF VULCANISED RUBBER OTHER THAN HARD RUBBER – OTHER : OTHER : RUBBER BANDS | 12% | | 15/11/2017 – 22/09/2017 | |
| 40169930 | OTHER ARTICLES OF VULCANISED RUBBER OTHER THAN HARD RUBBER – OTHER : OTHER : RUBBER THREADS | 12% | | 15/11/2017 – 22/09/2017 | |
| 40169940 | OTHER ARTICLES OF VULCANISED RUBBER OTHER THAN HARD RUBBER – OTHER : OTHER : RUBBER BLANKETS | 12% | | 15/11/2017 – 22/09/2017 | |
| 40169950 | OTHER ARTICLES OF VULCANISED RUBBER OTHER THAN HARD RUBBER – OTHER : OTHER : RUBBER CUSHIONS | 12% | | 15/11/2017 – 22/09/2017 | |
| 40169960 | OTHER ARTICLES OF VULCANISED RUBBER OTHER THAN HARD RUBBER – OTHER : OTHER : RUBBER BUSHES | 12% | | 15/11/2017 – 22/09/2017 | |
| 40169970 | OTHER ARTICLES OF VULCANISED RUBBER OTHER THAN HARD RUBBER – OTHER : OTHER : EAR PLUG | 18% | | 15/11/2017 – 22/09/2017 | |
| 40169980 | OTHER ARTICLES OF VULCANISED RUBBER OTHER THAN HARD RUBBER – OTHER : OTHER : STOPPERS | 18% | | 15/11/2017 – 22/09/2017 | |
| 40169990 | OTHER ARTICLES OF VULCANISED RUBBER OTHER THAN HARD RUBBER – OTHER : OTHER : OTHER | 18% | | 15/11/2017 – 22/09/2017 | |
| 4017 | WASTE OR SCRAP OF HARD RUBBER | 5% | | 13/10/2017 | |
| 4017 | HARD RUBBER (FOR EXAMPLE EBONITE) IN ALL FORMS, OTHER THAN WASTE AND SCRAP; ARTICLES OF HARD RUBBER | 18% | | 15/11/2017 13/10/2017 | |
| 4017 | HARD RUBBER (FOR EXAMPLE, EBONITE) IN ALL FORMS,INCLUDING WASTE AND SCRAP; ARTICLES OF HARD RUBBER | 18% | | 15/11/2017 – 13/10/2017 | |
| 401700 | HARD RUBBER (FOR EXAMPLE, EBONITE) IN ALL FORMS, INCLUDING WASTE AND SCRAP; ARTICLES OF HARD RUBBER | 18% | | 15/11/2017 – 13/10/2017 | |
| 40170010 | HARD RUBBER (FOR EXAMPLE, EBONITE) IN ALL FORMS, INCLUDING WASTE AND SCRAP; ARTICLES OF HARD RUBBER – HARD RUBBER (FOR EXAMPLE, EBONITE) IN ALL FORMS, INCLUDING WASTE AND SCRAP; ARTICLES OF HARD RUBBER : PLATES, SHEETS, RODS AND TUBES OF EBONITE AND VULCA | 5% | | 15/11/2017 – 13/10/2017 | |
| 40170010 | HARD RUBBER (FOR EXAMPLE, EBONITE) IN ALL FORMS, INCLUDING WASTE AND SCRAP; ARTICLES OF HARD RUBBER – HARD RUBBER (FOR EXAMPLE, EBONITE) IN ALL FORMS, INCLUDING WASTE AND SCRAP; ARTICLES OF HARD RUBBER : PLATES, SHEETS, RODS AND TUBES OF EBONITE AND VULCA | 18% | | 15/11/2017 – 13/10/2017 | |
| 40170020 | HARD RUBBER (FOR EXAMPLE, EBONITE) IN ALL FORMS, INCLUDING WASTE AND SCRAP; ARTICLES OF HARD RUBBER – HARD RUBBER (FOR EXAMPLE, EBONITE) IN ALL FORMS, INCLUDING WASTE AND SCRAP; ARTICLES OF HARD RUBBER : SCRAP, WASTE AND POWDER OF HARDENED RUBBER (EBONITE | 18% | | 15/11/2017 – 13/10/2017 | |
| 40170030 | HARD RUBBER (FOR EXAMPLE, EBONITE) IN ALL FORMS, INCLUDING WASTE AND SCRAP; ARTICLES OF HARD RUBBER – HARD RUBBER (FOR EXAMPLE, EBONITE) IN ALL FORMS, INCLUDING WASTE AND SCRAP; ARTICLES OF HARD RUBBER : PRINTERS ROLLERS | 18% | | 15/11/2017 – 13/10/2017 | |
| 40170040 | HARD RUBBER (FOR EXAMPLE, EBONITE) IN ALL FORMS, INCLUDING WASTE AND SCRAP; ARTICLES OF HARD RUBBER – HARD RUBBER (FOR EXAMPLE, EBONITE) IN ALL FORMS, INCLUDING WASTE AND SCRAP; ARTICLES OF HARD RUBBER : TEXTILE ROLLERS | 18% | | 15/11/2017 – 13/10/2017 | |
| 40170050 | HARD RUBBER (FOR EXAMPLE, EBONITE) IN ALL FORMS, INCLUDING WASTE AND SCRAP; ARTICLES OF HARD RUBBER – HARD RUBBER (FOR EXAMPLE, EBONITE) IN ALL FORMS, INCLUDING WASTE AND SCRAP; ARTICLES OF HARD RUBBER : TYPEWRITERS AND CYCLOSTYLING ROLLERS | 18% | | 15/11/2017 – 13/10/2017 | |
| 40170090 | HARD RUBBER (FOR EXAMPLE, EBONITE) IN ALL FORMS, INCLUDING WASTE AND SCRAP; ARTICLES OF HARD RUBBER – HARD RUBBER (FOR EXAMPLE, EBONITE) IN ALL FORMS, INCLUDING WASTE AND SCRAP; ARTICLES OF HARD RUBBER : OTHER | 5% | | 15/11/2017 – 13/10/2017 | |
| 4022 | IN POWDER, GRANULES OR OTHER SOLID FORMS, OF A FAT CONTENT, BY WEIGHT NOT EXCEEDING 1.5% | Nil- | | 01/07/2017 | |
| 4081 | EGG YOLKS | 0% | | 01/07/2017 | |
| 4089 | OTHER | 0% | | 01/07/2017 | |
Visited 104 Times, 1 Visit today