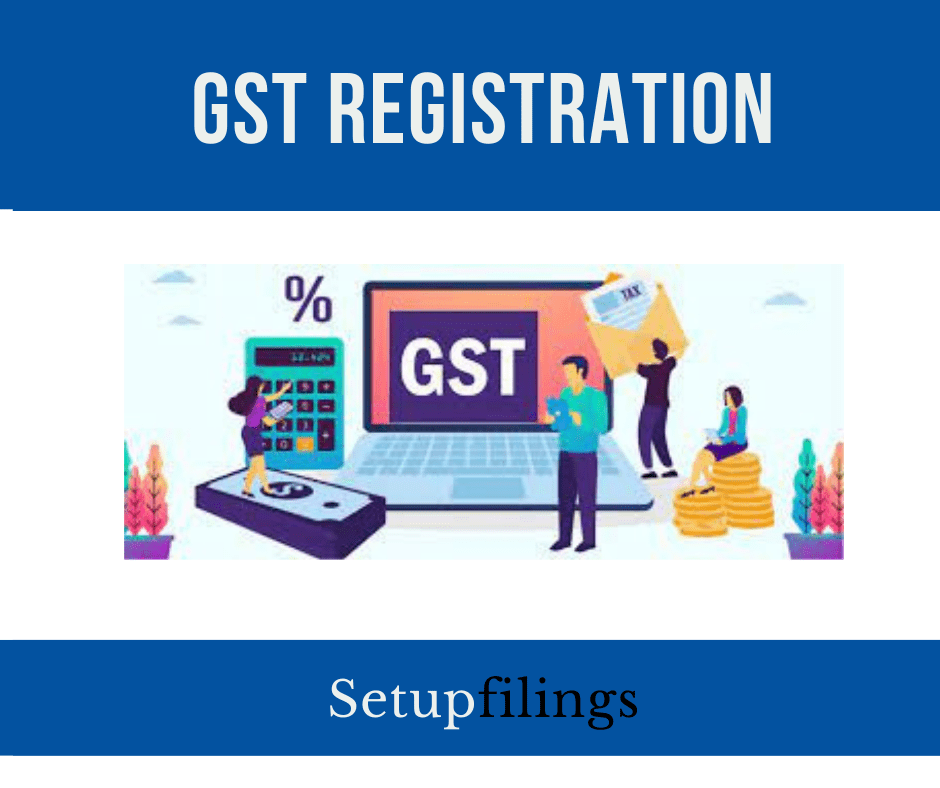 GST Registration Guide to GST Chapter 39 | Get Enrolled Now
Important Notes for GST Chapter 39 of GST Registration
All through this Schedule, the articulation "plastics" signifies those materials of headings 3901 to 3914 which are or have been fit, either right now of polymerisation or at some ensuing stage, of being framed under outside impact (typically hotness and tension, if vital with a dissolvable or plasticiser) by trim, projecting, expelling, rolling or other cycle into shapes which are held on the expulsion of the outer impact. All through this Schedule any reference to "plastics" additionally incorporates vulcanized fiber. The articulation, nonetheless, doesn't have any significant bearing to materials viewed as material materials of Section XI.
This Chapter 39 of GST doesn't cover:
(a) greasing up arrangements of heading 2710 or 3403;
(b) waxes of heading 2712 or 3404;
(c) separate synthetically characterized natural mixtures (Chapter 29);
(d) heparin or its salts (heading 3001);
(e) arrangements (other than collodions) comprising of any of the items determined in headings 3901 to 3913 in unpredictable natural solvents when the heaviness of the dissolvable surpasses half of the heaviness of the arrangement (heading 3208); stepping foils of heading 3212;
(f) natural surface-dynamic specialists or arrangement of heading 3402;
(g) run gums or ester gums (heading 3806);
(h) arranged added substances for mineral oils (counting gas) or for other fluid, utilized for similar purposes as mineral oils (heading 3811);
(ij arranged water driven liquids in view of polyglycols, silicones or different polymers of Chapter 39 (heading 3819);
(k) analytic or research center reagents on a support of plastics (heading 3822);
(l) engineered elastic, as characterized with the end goal of Chapter 40, or articles thereof;
(m) saddlery or outfit (heading 4201) or trunks, bags, totes or different compartments of heading 4202;
(n) plaits, wickerwork or different articles of Chapter 46;
(o) divider covers of heading 4814;
(p) merchandise of Section XI (materials and material articles);
(q) articles of Section XII (for instance, footwear, headgear, umbrellas, sun umbrellas, walkingsticks, whips, riding-harvests or parts thereof);
(r) impersonation adornments of heading 7117;
(s) articles of Section XVI (machines and mechanical or electrical apparatuses);
(t) portions of airplane or vehicles of Section XVII;
(u) articles of Chapter 90 (for instance, optical components. exhibition outlines, drawing instruments);
(v) articles of Chapter 91 (for instance. clock or watch cases);
(w) articles of Chapter 92 (for instance. instruments or parts thereof);
(x) articles of Chapter 94 (for instance, furniture, lights and lighting fittings, enlightened signs, pre-assembled structures);
(y) articles of Chapter 95 (for instance, toys, games, sports essentials); or
(z) articles of Chapter 96 (for instance, brushes, buttons, slide latches, brushes, mouth-pieces or stems for smoking lines, cigarette-holders or something like that, portions of vacuum flagons or something like that, pens, impelling pencils and monopods, bipods, stands and comparable articles).
Headings 3901 to 3911 apply just to merchandise of a sort created by synthetic amalgamation, falling in the accompanying classifications:
(a) fluid manufactured polyolefins of which under 60% by volume distils at 300°C, after change to 1.013 millibars when a diminished strain refining strategy is utilized (headings 3901 and 3902);
(b) gums, not profoundly polymerised, of the coumarone-indene type (heading 3911);
(c) other engineered polymers with an average.of no less than 5 monomer units;
(d) silicones (heading 3910);
(e) resols (heading 3909) and other prepolymers.
The articulations "copolymers" covers all polymers in which no single monomer unit contributes 95% or more by weight to the all out polymer content. For the reasons for this Chapter, with the exception of where the setting in any case requires. copolymers (counting co-polycondensates, co-polyaddition items, block copolymers and join copolymers) and polymer twists are to be ordered in the heading covering polymers of that comonomer unit which prevails by weight over each and every other single comonomer unit. For the reasons for this Note. constituent comonomer units of polymers falling in a similar heading will be taken together. If no single comonomer unit prevails. copolymers or polymer mixes, by and large, are to be grouped in the heading which happens toward the end in mathematical request among those which similarly merit thought.
Synthetically adjusted polymers, that is those where just members to the fundamental polymer chain have been changed by compound response, are to be characterized in the going to the unmodified polymer. This arrangement doesn't matter to unite copolymers.
In headings 3901 to 3914, the articulation "essential structures" applies just to the accompanying structures:
(a) fluids and glues, including scatterings (emulsions and suspensions) and arrangements;
(b) squares of unpredictable shape. bumps, powders (counting forming powders). granules. chips and comparative mass structures.
Heading 3915 doesn't have any significant bearing to waste, parings and piece of a solitary thermoplastic material, changed into essential structures (headings 3901 to 3914).
For the motivations behind heading 3917, the articulation "cylinders, lines and hoses" signifies empty items, regardless of whether semi-fabricates or completed items, of a sort commonly utilized for passing on, leading or conveying gases or fluids (for instance. ribbed nursery hose, punctured cylinders). This articulation additionally incorporates frankfurter housings and other lay-level tubing. Nonetheless, with the exception of the last-referenced. those having an interior cross-segment other than round, oval, rectangular (in which the length doesn't surpass 1.5 occasions the width) or looking like a standard polygon are not to be viewed as cylinders, lines and hoses however as profile shapes.
For the reasons for heading 3918, the appearance "divider or roof covers of plastics" applies to items in rolls, of a width at the very least 45 cm, appropriate for divider or roof design, comprising of plastics fixed for all time on a support of any material other than paper, the layer of plastics (on the face side) being grained, emblazoned, shaded. configuration printed or in any case enhanced.
In headings 3920 and 3921, the articulation "plates. sheets, film foil and strip" applies just to plates, sheets, f4., foil and strip (other than those of Chapter 54) and to squares of normal mathematical shape, whether or not printed or in any case surface-worked, whole or cut into square shapes (counting squares) yet not further worked (regardless of whether when so cut they become articles prepared for use).
11.Heading 3925 applies just to the accompanying articles, not being items covered by any of the previous headings of sub-Chapter II:
(a) supplies. tanks (counting septic tanks), tanks and comparable compartments, of a limit surpassing 3001;
(b) underlying components utilized, for instance, in floors, dividers or segments, roofs or rooftops;
(c) drains and finings thereof;
(d) entryways, windows and their casings and limits for entryways;
(e) galleries, balustrades, fencing, hurricanes and comparative obstructions:
(f) screens, blinds (counting Venetian blinds) and comparable articles and parts and fittings thereof;
(g) huge scope racking for gathering and super durable establishment, for instance, in shops, studios. distribution centers;
(h) elaborate design highlights, for instance, flutings. vaults, dovecotes; and
(ij) fittings and mountings expected for extremely durable establishment in or on entryways, windows, flights of stairs, dividers or different pieces of structures, for instance, handles, handles, snares, sections, towel rails, switch-plates and other defensive plates.
| | | | |
| --- | --- | --- | --- |
| HSN Code | Description | Rate (%) | Effective Date |
| 3901 | POLYMERS OF ETHYLENE, IN PRIMARY FORMS | 18% | 01/07/2017 |
| 390110 | POLYETHYLENE HAVING A SPECIFIC GRAVITY OF LESS THAN 0.94 | 18% | 01/07/2017 |
| 39011010 | POLYMERS OF ETHYLENE, IN PRIMARY FORMS – POLYETHYLENE HAVING A SPECIFIC GRAVITY OF LESS THAN 0.94 : LINEAR LOW DENSITY POLYETHYLENE (LLDPE) | 18% | 01/07/2017 |
| 39011020 | LOW DENSITY POLYETHYLENE (LDPE) | 18% | 01/07/2017 |
| 39011090 | POLYMERS OF ETHYLENE, IN PRIMARY FORMS – POLYETHYLENE HAVING A SPECIFIC GRAVITY OF LESS THAN 0.94 : OTHER | 18% | 01/07/2017 |
| 39012000 | POLYMERS OF ETHYLENE, IN PRIMARY FORMS POLYETHYLENE HAVING A SPECIFIC GRAVITY OF 0.94 OR MORE | 18% | 01/07/2017 |
| 39013000 | POLYMERS OF ETHYLENE, IN PRIMARY FORMS ETHYLENE – VINYL ACETATE COPOLYMERS | 18% | 01/07/2017 |
| 390140 | ETHYLENE-ALPHA-OLEFIN COPOLYMERS, HAVING A SPECIFIC GRAVITY OF LESS THAN 0.94 | 18% | 01/07/2017 |
| 39014010 | LINEAR LOW DENSITY POLYETHYLENE (LLDPE), IN WHICH ETHYLENE MONOMER UNIT CONTRIBUTES LESS THAN 95% BY WEIGHT OF THE TOTAL POLYMER CONTENT | 18% | 01/07/2017 |
| 39014090 | OTHER | 18% | 01/07/2017 |
| 390190 | OTHER | 18% | 01/07/2017 |
| 39019000 | OTHER | 18% | 01/07/2017 |
| 39019010 | POLYMERS OF ETHYLENE, IN PRIMARY FORMS – OTHER: LINEAR MEDIUM DENSITY POLYETHYLENE (LMDPE) | 18% | 01/07/2017 |
| 39019090 | POLYMERS OF ETHYLENE, IN PRIMARY FORMS – OTHER: OTHER | 18% | 01/07/2017 |
| 3902 | POLYMERS OF PROPYLENE OR OF OTHER OLEFINS, IN PRIMARY FORMS | 18% | 01/07/2017 |
| 39021000 | POLYMERS OF PROPYLENE OR OF OTHER OLEFINS, IN PRIMARY FORMS POLYPROPYLENE | 18% | 01/07/2017 |
| 39022000 | POLYMERS OF PROPYLENE OR OF OTHER OLEFINS, IN PRIMARY FORMS POLY ISO BUTYLENE | 18% | 01/07/2017 |
| 39023000 | POLYMERS OF PROPYLENE OR OF OTHER OLEFINS, IN PRIMARY FORMS PROPYLENE COPOLYMERS | 18% | 01/07/2017 |
| 39029000 | POLYMERS OF PROPYLENE OR OF OTHER OLEFINS, IN PRIMARY FORMS OTHER | 18% | 01/07/2017 |
| 3903 | POLYMERS OF STYRENE, IN PRIMARY FORMS – POLYSTYRENE: | 18% | 01/07/2017 |
| 39031100 | POLYMERS OF STYRENE, IN PRIMARY FORMS – POLYSTYRENE: EXPANSIBLE | 18% | 01/07/2017 |
| 390319 | OTHER | 18% | 01/07/2017 |
| 39031910 | POLYMERS OF STYRENE, IN PRIMARY FORMS – POLYSTYRENE: OTHER: MOULDING POWDER | 18% | 01/07/2017 |
| 39031990 | POLYMERS OF STYRENE, IN PRIMARY FORMS – POLYSTYRENE: OTHER: OTHER | 18% | 01/07/2017 |
| 39032000 | POLYMERS OF STYRENE, IN PRIMARY FORMS – STYRENE – ACRYLONITRILE (SAN) COPOLYMERS | 18% | 01/07/2017 |
| 39033000 | POLYMERS OF STYRENE, IN PRIMARY FORMS – ACRYLONITRILE – BUTADINE – STYRENE (ABS) COPOLYMERS | 18% | 01/07/2017 |
| 39039010 | POLYMERS OF STYRENE, IN PRIMARY FORMS – OTHER: COPOLYMERS, SOLELY OF STYRENE WITH ALLYL ALCOHOL, OF ANY ACETYL VALUE OF 175 OR MORE | 18% | 01/07/2017 |
| 39039020 | POLYMERS OF STYRENE, IN PRIMARY FORMS – OTHER: BROMINATED POLYSTYRENE, CONTAINING BY WEIGHT 58% OR MORE BUT NOT MORE THAN 71% OF BROMINE, IN ONE OF THE FORMS MENTIONED IN NOTE 6(B) TO THIS CHAPTER | 18% | 01/07/2017 |
| 39039090 | POLYMERS OF STYRENE, IN PRIMARY FORMS – OTHER: OTHER | 18% | 01/07/2017 |
| 3904 | POLYMERS OF VINYL CHLORIDE OR OF OTHER HALOGENATED OLEFINS, IN PRIMARY FORMS | 18% | 01/07/2017 |
| 390410 | POLY (VINYL CHLODIDE) NOT MIXED WITH ANY OTHER SUBSTANCES | 18% | 01/07/2017 |
| 39041010 | POLYMERS OF VINYL CHLORIDE OR OF OTHER HALOGENATED OLEFINS, IN PRIMARY FORMS – POLY (VINYL CHLORIDE), NOT MIXED WITH ANY OTHER SUBSTANCES:BINDERS FOR PIGMENTS | 18% | 01/07/2017 |
| 39041020 | SUSPENSION GRADE PVC RESIN | 18% | 01/07/2017 |
| 39041090 | POLYMERS OF VINYL CHLORIDE OR OF OTHER HALOGENATED OLEFINS, IN PRIMARY FORMS – POLY (VINYL CHLORIDE), NOT MIXED WITH ANY OTHER SUBSTANCES:OTHER | 18% | 01/07/2017 |
| 390421 | NON-PLASTICISED | 18% | 01/07/2017 |
| 39042100 | NON-PLASTICISED | 18% | 01/07/2017 |
| 39042110 | POLYMERS OF VINYL CHLORIDE OR OF OTHER HALOGENATED OLEFINS, IN PRIMARY FORMS – OTHER POLY (VINYL CHLORIDE): NON – PLASTICISED:POLY (VINYL CHLORIDE) RESINS | 18% | 01/07/2017 |
| 39042190 | POLYMERS OF VINYL CHLORIDE OR OF OTHER HALOGENATED OLEFINS, IN PRIMARY FORMS – OTHER POLY (VINYL CHLORIDE): NON – PLASTICISED:OTHER | 18% | 01/07/2017 |
| 390422 | PLASTICISED | 18% | 01/07/2017 |
| 39042200 | PLASTICISED | 18% | 01/07/2017 |
| 39042210 | POLYMERS OF VINYL CHLORIDE OR OF OTHER HALOGENATED OLEFINS, IN PRIMARY FORMS – OTHER POLY (VINYL CHLORIDE): PLASTICISED: POLY (VINYL CHLORIDE) (PVC) RESINS (EMULSION GRADE) | 18% | 01/07/2017 |
| 39042290 | POLYMERS OF VINYL CHLORIDE OR OF OTHER HALOGENATED OLEFINS, IN PRIMARY FORMS – OTHER POLY (VINYL CHLORIDE): PLASTICISED:OTHER | 18% | 01/07/2017 |
| 390430 | VINYL CHLORIDE-VINYL ACETATE COPOLYMERS | 18% | 01/07/2017 |
| 39043010 | POLYMERS OF VINYL CHLORIDE OR OF OTHER HALOGENATED OLEFINS, IN PRIMARY FORMS – VINYL CHLORIDE – VINYL ACETATE COPOLYMERS:POLY (VINYL DERIVATIVES) | 18% | 01/07/2017 |
| 39043090 | POLYMERS OF VINYL CHLORIDE OR OF OTHER HALOGENATED OLEFINS, IN PRIMARY FORMS – VINYL CHLORIDE – VINYL ACETATE COPOLYMERS:OTHER | 18% | 01/07/2017 |
| 39044000 | POLYMERS OF VINYL CHLORIDE OR OF OTHER HALOGENATED OLEFINS, IN PRIMARY FORMS – OTHER VINYL CHLORIDE COPOLYMERS | 18% | 01/07/2017 |
| 390450 | VINYLIDENE CHLORIDE POLYMERS | 18% | 01/07/2017 |
| 39045010 | POLYMERS OF VINYL CHLORIDE OR OF OTHER HALOGENATED OLEFINS, IN PRIMARY FORMS – VINYLIDENE CHLORIDE POLYMERS COPOLYMER OF VINYLIDENE CHLORIDE WITH ACRYLONITRITE, IN THE FORM OF EXPANSIBLE BEADS OF A DIAMETER OF 4 MICROMETERS OR MORE BUT NOT MORE THAN 20 MI | 18% | 01/07/2017 |
| 39045090 | POLYMERS OF VINYL CHLORIDE OR OF OTHER HALOGENATED OLEFINS, IN PRIMARY FORMS – VINYLIDENE CHLORIDE POLYMERS OTHER | 18% | 01/07/2017 |
| 39046100 | POLYMERS OF VINYL CHLORIDE OR OF OTHER HALOGENATED OLEFINS, IN PRIMARY FORMS – FLURO – POLYMERS : POLYTETRAFLUROETHYLENE | 18% | 01/07/2017 |
| 39046910 | POLYMERS OF VINYL CHLORIDE OR OF OTHER HALOGENATED OLEFINS, IN PRIMARY FORMS – FLURO – POLYMERS : OTHER : POLY (VINYL FLUORIDE), IN ONE OF THE FORMS MENTIONED IN NOTE 6(B) TO THIS CHAPTER | 18% | 01/07/2017 |
| 39046990 | POLYMERS OF VINYL CHLORIDE OR OF OTHER HALOGENATED OLEFINS, IN PRIMARY FORMS – FLURO – POLYMERS : OTHER : OTHER | 18% | 01/07/2017 |
| 390490 | OTHER | 18% | 01/07/2017 |
| 39049000 | POLYMERS OF VINYL CHLORIDE OR OF OTHER HALOGENATED OLEFINS, IN PRIMARY FORMS – OTHER | 18% | 01/07/2017 |
| 39049010 | CHLORINATED POLY VINYL CHLORIDE (CPVC) RESIN | 18% | 01/07/2017 |
| 39049090 | OTHER | 18% | 01/07/2017 |
| 3905 | POLYMERS OF VINYL ACETATE OR OF OTHER VINYL ESTERS, IN PRIMARY FORMS; OTHER VINYL POLYMERS IN PRIMARY FORMS – POLY (VINYL ACETATE) : | 18% | 01/07/2017 |
| 390512 | IN AQUEOUS DISPERSION | 18% | 01/07/2017 |
| 39051210 | POLYMERS OF VINYL ACETATE OR OF OTHER VINYL ESTERS, IN PRIMARY FORMS; OTHER VINYL POLYMERS IN PRIMARY FORMS POLYMERS OF VINYL ACETATE OR OF OTHER VINYL ESTERS, IN PRIMARY FORMS; OTHER VINYL POLYMERS IN PRIMARY FORMS – POLY (VINYL ACETATE) : IN AQUEOUS DIS | 18% | 01/07/2017 |
| 39051220 | POLYMERS OF VINYL ACETATE OR OF OTHER VINYL ESTERS, IN PRIMARY FORMS; OTHER VINYL POLYMERS IN PRIMARY FORMS POLYMERS OF VINYL ACETATE OR OF OTHER VINYL ESTERS, IN PRIMARY FORMS; OTHER VINYL POLYMERS IN PRIMARY FORMS – POLY (VINYL ACETATE) : IN AQUEOUS DIS | 18% | 01/07/2017 |
| 39051290 | POLYMERS OF VINYL ACETATE OR OF OTHER VINYL ESTERS, IN PRIMARY FORMS; OTHER VINYL POLYMERS IN PRIMARY FORMS POLYMERS OF VINYL ACETATE OR OF OTHER VINYL ESTERS, IN PRIMARY FORMS; OTHER VINYL POLYMERS IN PRIMARY FORMS – POLY (VINYL ACETATE) : IN AQUEOUS DIS | 18% | 01/07/2017 |
| 390519 | OTHER | 18% | 01/07/2017 |
| 39051910 | POLYMERS OF VINYL ACETATE OR OF OTHER VINYL ESTERS, IN PRIMARY FORMS; OTHER VINYL POLYMERS IN PRIMARY FORMS POLYMERS OF VINYL ACETATE OR OF OTHER VINYL ESTERS, IN PRIMARY FORMS; OTHER VINYL POLYMERS IN PRIMARY FORMS – POLY (VINYL ACETATE) : OTHER :POLY (V | 18% | 01/07/2017 |
| 39051920 | POLYMERS OF VINYL ACETATE OR OF OTHER VINYL ESTERS, IN PRIMARY FORMS; OTHER VINYL POLYMERS IN PRIMARY FORMS POLYMERS OF VINYL ACETATE OR OF OTHER VINYL ESTERS, IN PRIMARY FORMS; OTHER VINYL POLYMERS IN PRIMARY FORMS – POLY (VINYL ACETATE) : OTHER :POLY (V | 18% | 01/07/2017 |
| 39051990 | POLYMERS OF VINYL ACETATE OR OF OTHER VINYL ESTERS, IN PRIMARY FORMS; OTHER VINYL POLYMERS IN PRIMARY FORMS POLYMERS OF VINYL ACETATE OR OF OTHER VINYL ESTERS, IN PRIMARY FORMS; OTHER VINYL POLYMERS IN PRIMARY FORMS – POLY (VINYL ACETATE) : OTHER :OTHER | 18% | 01/07/2017 |
| 39052100 | POLYMERS OF VINYL ACETATE OR OF OTHER VINYL ESTERS, IN PRIMARY FORMS; OTHER VINYL POLYMERS IN PRIMARY FORMS – VINYL ACETATE COPOLYMERS : IN AQUEOUS DISPERSION | 18% | 01/07/2017 |
| 39052900 | POLYMERS OF VINYL ACETATE OR OF OTHER VINYL ESTERS, IN PRIMARY FORMS; OTHER VINYL POLYMERS IN PRIMARY FORMS – VINYL ACETATE COPOLYMERS : OTHER | 18% | 01/07/2017 |
| 39053000 | POLYMERS OF VINYL ACETATE OR OF OTHER VINYL ESTERS, IN PRIMARY FORMS; OTHER VINYL POLYMERS IN PRIMARY FORMS – POLY (VINYL ALCOHOL), WHETHER OR NOT CONTAINING UNHYDROLYSED ACETATE GROUPS | 18% | 01/07/2017 |
| 39059100 | POLYMERS OF VINYL ACETATE OR OF OTHER VINYL ESTERS, IN PRIMARY FORMS; OTHER VINYL POLYMERS IN PRIMARY FORMS – OTHER : COPOLYMERS | 18% | 01/07/2017 |
| 390599 | OTHER | 18% | 01/07/2017 |
| 39059910 | POLYMERS OF VINYL ACETATE OR OF OTHER VINYL ESTERS, IN PRIMARY FORMS; OTHER VINYL POLYMERS IN PRIMARY FORMS – OTHER : OTHER :POLY (VINYL PIROLIDONE) (P ALCOHOL) | 18% | 01/07/2017 |
| 39059990 | POLYMERS OF VINYL ACETATE OR OF OTHER VINYL ESTERS, IN PRIMARY FORMS; OTHER VINYL POLYMERS IN PRIMARY FORMS – OTHER : OTHER :OTHER | 18% | 01/07/2017 |
| 3906 | ACRYLIC POLYMERS IN PRIMARY FORMS – POLY (METHYL METHACRYLATE): | 18% | 01/07/2017 |
| 39061010 | ACRYLIC POLYMERS IN PRIMARY FORMS – POLY (METHYL METHACRYLATE): BINDERS FOR PIGMENTS OR INKS | 18% | 01/07/2017 |
| 39061090 | ACRYLIC POLYMERS IN PRIMARY FORMS – POLY (METHYL METHACRYLATE): OTHER | 18% | 01/07/2017 |
| 390690 | OTHER | 18% | 01/07/2017 |
| 39069010 | ACRYLIC POLYMERS IN PRIMARY FORMS – OTHER :ACRYLIC RESINS | 18% | 01/07/2017 |
| 39069020 | ACRYLIC POLYMERS IN PRIMARY FORMS – OTHER : POLYACRYLATE MOULDING POWDER | 18% | 01/07/2017 |
| 39069030 | ACRYLIC POLYMERS IN PRIMARY FORMS – OTHER :COPOLYMERS OF ACRYLONITRILE | 18% | 01/07/2017 |
| 39069040 | POLY (ACRYLIC ACID) | 18% | 01/07/2017 |
| 39069050 | POLYACRYLONITRILE (PAN) | 18% | 01/07/2017 |
| 39069060 | COPOLYMERS OF ACRYLONITRILE | 18% | 01/07/2017 |
| 39069070 | SODIUM POLYACRYLATE | 18% | 01/07/2017 |
| 39069090 | ACRYLIC POLYMERS IN PRIMARY FORMS – OTHER :OTHER | 18% | 01/07/2017 |
| 3907 | POLYACETALS, OTHER POLYETHERS AND EPOXIDE RESINS, IN PRIMARY FORMS; POLYCARBONATES, ALKYD RESINS, POLYALLYLESTERS AND OTHER POLYESTERS, IN PRIMARY FORMS | 18% | 01/07/2017 |
| 39071000 | POLYACETALS, OTHER POLYETHERS AND EPOXIDE RESINS, IN PRIMARY FORMS; POLYCARBONATES, ALKYD RESINS, POLYALLYLESTERS AND OTHER POLYESTERS, IN PRIMARY FORMS – POLYACETALS | 18% | 01/07/2017 |
| 390720 | OTHER POLYETHERS | 18% | 01/07/2017 |
| 39072010 | POLYACETALS, OTHER POLYETHERS AND EPOXIDE RESINS, IN PRIMARY FORMS; POLYCARBONATES, ALKYD RESINS, POLYALLYLESTERS AND OTHER POLYESTERS, IN PRIMARY FORMS – OTHER POLYETHERS:POLY (ETHER ALCOHOLS) | 18% | 01/07/2017 |
| 39072090 | POLYACETALS, OTHER POLYETHERS AND EPOXIDE RESINS, IN PRIMARY FORMS; POLYCARBONATES, ALKYD RESINS, POLYALLYLESTERS AND OTHER POLYESTERS, IN PRIMARY FORMS – OTHER POLYETHERS:OTHER | 18% | 01/07/2017 |
| 390730 | EPOXIDE RESINS | 18% | 01/07/2017 |
| 39073010 | POLYACETALS, OTHER POLYETHERS AND EPOXIDE RESINS, IN PRIMARY FORMS; POLYCARBONATES, ALKYD RESINS, POLYALLYLESTERS AND OTHER POLYESTERS, IN PRIMARY FORMS – EPOXIDE RESINS :EPOXY RESINS | 18% | 01/07/2017 |
| 39073090 | POLYACETALS, OTHER POLYETHERS AND EPOXIDE RESINS, IN PRIMARY FORMS; POLYCARBONATES, ALKYD RESINS, POLYALLYLESTERS AND OTHER POLYESTERS, IN PRIMARY FORMS – EPOXIDE RESINS :OTHER | 18% | 01/07/2017 |
| 39074000 | POLYACETALS, OTHER POLYETHERS AND EPOXIDE RESINS, IN PRIMARY FORMS; POLYCARBONATES, ALKYD RESINS, POLYALLYLESTERS AND OTHER POLYESTERS, IN PRIMARY FORMS – POLYCARBONATES | 18% | 01/07/2017 |
| 39075000 | POLYACETALS, OTHER POLYETHERS AND EPOXIDE RESINS, IN PRIMARY FORMS; POLYCARBONATES, ALKYD RESINS, POLYALLYLESTERS AND OTHER POLYESTERS, IN PRIMARY FORMS – ALKYD RESINS | 18% | 01/07/2017 |
| 390760 | POLY (ETHYLENE TEREPTHALATE) | 18% | 01/07/2017 |
| 39076010 | POLYACETALS, OTHER POLYETHERS AND EPOXIDE RESINS, IN PRIMARY FORMS; POLYCARBONATES, ALKYD RESINS, POLYALLYLESTERS AND OTHER POLYESTERS, IN PRIMARY FORMS – POLY (ETHYLENE TEREPTHALATE):HAVING AN INTRINSIC VISCOSITY OF LESS THAN 0.64 DL/G | 18% | 01/07/2017 |
| 39076020 | POLYACETALS, OTHER POLYETHERS AND EPOXIDE RESINS, IN PRIMARY FORMS; POLYCARBONATES, ALKYD RESINS, POLYALLYLESTERS AND OTHER POLYESTERS, IN PRIMARY FORMS – POLY (ETHYLENE TEREPTHALATE): HAVING AN INTRINSIC VISCOSITY OF NOT LESS THAN 0.64 DL/G AND NOT GREAT | 18% | 01/07/2017 |
| 39076090 | POLYACETALS, OTHER POLYETHERS AND EPOXIDE RESINS, IN PRIMARY FORMS; POLYCARBONATES, ALKYD RESINS, POLYALLYLESTERS AND OTHER POLYESTERS, IN PRIMARY FORMS – POLY (ETHYLENE TEREPTHALATE): OTHER (INCLUDING CLEAN, CLOURLESS GRADES) | 18% | 01/07/2017 |
| 390761 | HAVING A VISCOSITY NUMBER OF 78 ML/G OR HIGHER | 18% | 01/07/2017 |
| 39076110 | PET FLAKE (CHIP) | 18% | 01/07/2017 |
| 39076190 | OTHER PRIMARY FORM | 18% | 01/07/2017 |
| 390769 | OTHER | 18% | 01/07/2017 |
| 39076930 | PET FLAKE (CHIP) | 18% | 01/07/2017 |
| 39076990 | OTHER PRIMARY FORM | 18% | 01/07/2017 |
| 39077000 | POLYACETALS, OTHER POLYETHERS AND EPOXIDE RESINS, IN PRIMARY FORMS; POLYCARBONATES, ALKYD RESINS, POLYALLYLESTERS AND OTHER POLYESTERS, IN PRIMARY FORMS – POLY(LACTIC ACID) | 18% | 01/07/2017 |
| 390791 | UNSATURATED | 18% | 01/07/2017 |
| 39079110 | POLYACETALS, OTHER POLYETHERS AND EPOXIDE RESINS, IN PRIMARY FORMS; POLYCARBONATES, ALKYD RESINS, POLYALLYLESTERS AND OTHER POLYESTERS, IN PRIMARY FORMS – OTHER POLYESTERS : UNSATURATED :MALEIC RESINS | 18% | 01/07/2017 |
| 39079120 | POLYACETALS, OTHER POLYETHERS AND EPOXIDE RESINS, IN PRIMARY FORMS; POLYCARBONATES, ALKYD RESINS, POLYALLYLESTERS AND OTHER POLYESTERS, IN PRIMARY FORMS – OTHER POLYESTERS : UNSATURATED :POLYESTER OR CONTRACT RESINS | 18% | 01/07/2017 |
| 39079130 | POLYACETALS, OTHER POLYETHERS AND EPOXIDE RESINS, IN PRIMARY FORMS; POLYCARBONATES, ALKYD RESINS, POLYALLYLESTERS AND OTHER POLYESTERS, IN PRIMARY FORMS – OTHER POLYESTERS : UNSATURATED : FUMERIC RESINS | 18% | 01/07/2017 |
| 39079140 | POLYACETALS, OTHER POLYETHERS AND EPOXIDE RESINS, IN PRIMARY FORMS; POLYCARBONATES, ALKYD RESINS, POLYALLYLESTERS AND OTHER POLYESTERS, IN PRIMARY FORMS – OTHER POLYESTERS : UNSATURATED :DIALLYLPHTHALATE RESINS | 18% | 01/07/2017 |
| 39079150 | POLY (BUTYLENE TEREPTHALATE) | 18% | 01/07/2017 |
| 39079190 | POLYACETALS, OTHER POLYETHERS AND EPOXIDE RESINS, IN PRIMARY FORMS; POLYCARBONATES, ALKYD RESINS, POLYALLYLESTERS AND OTHER POLYESTERS, IN PRIMARY FORMS – OTHER POLYESTERS : UNSATURATED :OTHER | 18% | 01/07/2017 |
| 390799 | OTHER | 18% | 01/07/2017 |
| 39079900 | OTHER | 18% | 01/07/2017 |
| 39079910 | POLYACETALS, OTHER POLYETHERS AND EPOXIDE RESINS, IN PRIMARY FORMS; POLYCARBONATES, ALKYD RESINS, POLYALLYLESTERS AND OTHER POLYESTERS, IN PRIMARY FORMS – OTHER POLYESTERS : OTHER :DIALLYL PHTHALATE RESINS | 18% | 01/07/2017 |
| 39079920 | POLYACETALS, OTHER POLYETHERS AND EPOXIDE RESINS, IN PRIMARY FORMS; POLYCARBONATES, ALKYD RESINS, POLYALLYLESTERS AND OTHER POLYESTERS, IN PRIMARY FORMS – OTHER POLYESTERS : OTHER : POLY(BUTYLENE TEREPTHALATE) | 18% | 01/07/2017 |
| 39079990 | POLYACETALS, OTHER POLYETHERS AND EPOXIDE RESINS, IN PRIMARY FORMS; POLYCARBONATES, ALKYD RESINS, POLYALLYLESTERS AND OTHER POLYESTERS, IN PRIMARY FORMS – OTHER POLYESTERS : OTHER :OTHER | 18% | 01/07/2017 |
| 3908 | POLYAMIDES IN PRIMARY FORMS | 18% | 01/07/2017 |
| 390810 | POLYAMIDE -6, -11,-12, -6, 6, -6, 9, -6, 10 OR | 18% | 01/07/2017 |
| 39081010 | POLYAMIDES IN PRIMARY FORMS – POLYAMIDE – 6, – 11, – 12, – 6, 6, – 6, 9, – 6, 10 OR – 6,12:NYLON MOULDING POWDER | 18% | 01/07/2017 |
| 39081011 | FLAKE (CHIP) | 18% | 01/07/2017 |
| 39081019 | OTHER PRIMARY FORM | 18% | 01/07/2017 |
| 39081021 | FLAKE (CHIP) | 18% | 01/07/2017 |
| 39081029 | OTHER PRIMARY FORM | 18% | 01/07/2017 |
| 39081031 | FLAKE (CHIP) | 18% | 01/07/2017 |
| 39081039 | OTHER PRIMARY FORM | 18% | 01/07/2017 |
| 39081041 | FLAKE (CHIP) | 18% | 01/07/2017 |
| 39081049 | OTHER PRIMARY FORM | 18% | 01/07/2017 |
| 39081051 | FLAKE (CHIP) | 18% | 01/07/2017 |
| 39081059 | OTHER PRIMARY FORM | 18% | 01/07/2017 |
| 39081061 | FLAKE (CHIP) | 18% | 01/07/2017 |
| 39081069 | OTHER PRIMARY FORM | 18% | 01/07/2017 |
| 39081071 | FLAKE (CHIP) | 18% | 01/07/2017 |
| 39081079 | OTHER PRIMARY FORM | 18% | 01/07/2017 |
| 39081090 | POLYAMIDES IN PRIMARY FORMS – POLYAMIDE – 6, – 11, – 12, – 6, 6, – 6, 9, – 6, 10 OR – 6,12:OTHER | 18% | 01/07/2017 |
| 390890 | OTHER | 18% | 01/07/2017 |
| 39089000 | OTHER | 18% | 01/07/2017 |
| 39089010 | POLYAMIDES IN PRIMARY FORMS – OTHER : NYLON MOULDING POWDER | 18% | 01/07/2017 |
| 39089020 | POLYAMIDES IN PRIMARY FORMS – OTHER : NYLON IN OTHER PRIMARY FORMS | 18% | 01/07/2017 |
| 39089090 | POLYAMIDES IN PRIMARY FORMS – OTHER : OTHER | 18% | 01/07/2017 |
| 3909 | AMINO-RESINS, PHENOLIC RESINS AND POLYURETHANES, IN PRIMARY FORMS | 18% | 01/07/2017 |
| 390910 | UREA RESINS; THIOUREA RESINS | 18% | 01/07/2017 |
| 39091010 | AMINO – RESINS, PHENOLIC RESINS AND POLYURETHANES, IN PRIMARY FORMS – UREA RESINS; THIOUREA RESINS :UREA FORMALDEHYDE RESINS | 18% | 01/07/2017 |
| 39091090 | AMINO – RESINS, PHENOLIC RESINS AND POLYURETHANES, IN PRIMARY FORMS – UREA RESINS; THIOUREA RESINS :OTHER | 18% | 01/07/2017 |
| 390920 | MELAMINE RESINS | 18% | 01/07/2017 |
| 39092010 | AMINO – RESINS, PHENOLIC RESINS AND POLYURETHANES, IN PRIMARY FORMS – MELAMINE RESINS:MELAMINE FORMALDEHYDE RESINS | 18% | 01/07/2017 |
| 39092090 | AMINO – RESINS, PHENOLIC RESINS AND POLYURETHANES, IN PRIMARY FORMS – MELAMINE RESINS:OTHER | 18% | 01/07/2017 |
| 390930 | OTHER AMINO-RESINS | 18% | 01/07/2017 |
| 39093010 | AMINO – RESINS, PHENOLIC RESINS AND POLYURETHANES, IN PRIMARY FORMS – OTHER AMINO – RESINS: POLY (PHENYLENE OXIDE) | 18% | 01/07/2017 |
| 39093090 | AMINO – RESINS, PHENOLIC RESINS AND POLYURETHANES, IN PRIMARY FORMS – OTHER AMINO – RESINS:OTHER | 18% | 01/07/2017 |
| 39093100 | POLY(METHYLENE PHENYL ISOCYANATE) (CRUDE MDI, POLYMERIC MDI) | 18% | 01/07/2017 |
| 390939 | OTHER | 18% | 01/07/2017 |
| 39093910 | POLY(PHENYLENE OXIDE) | 18% | 01/07/2017 |
| 39093990 | OTHER | 18% | 01/07/2017 |
| 390940 | PHENOLIC RESINS | 18% | 01/07/2017 |
| 39094010 | AMINO – RESINS, PHENOLIC RESINS AND POLYURETHANES, IN PRIMARY FORMS – PHENOLIC RESINS :CRESOL FORMALDEHYDE OXIDE | 18% | 01/07/2017 |
| 39094020 | AMINO – RESINS, PHENOLIC RESINS AND POLYURETHANES, IN PRIMARY FORMS – PHENOLIC RESINS : PHENOL FORMALDEHYDE RESINS | 18% | 01/07/2017 |
| 39094030 | AMINO – RESINS, PHENOLIC RESINS AND POLYURETHANES, IN PRIMARY FORMS – PHENOLIC RESINS :ALKYL PHENOL – FORMALDEHYDE RESINS | 18% | 01/07/2017 |
| 39094040 | AMINO – RESINS, PHENOLIC RESINS AND POLYURETHANES, IN PRIMARY FORMS – PHENOLIC RESINS : KETONIC RESINS | 18% | 01/07/2017 |
| 39094050 | AMINO – RESINS, PHENOLIC RESINS AND POLYURETHANES, IN PRIMARY FORMS – PHENOLIC RESINS : PHENOXI RESINS | 18% | 01/07/2017 |
| 39094060 | AMINO – RESINS, PHENOLIC RESINS AND POLYURETHANES, IN PRIMARY FORMS – PHENOLIC RESINS : TERPENE PHENOLIC RESINS | 18% | 01/07/2017 |
| 39094090 | AMINO – RESINS, PHENOLIC RESINS AND POLYURETHANES, IN PRIMARY FORMS – PHENOLIC RESINS :OTHER | 18% | 01/07/2017 |
| 39095000 | AMINO – RESINS, PHENOLIC RESINS AND POLYURETHANES, IN PRIMARY FORMS – POLYURETHANES | 18% | 01/07/2017 |
| 3910 | SILICONES IN PRIMARY FORMS | 18% | 01/07/2017 |
| 391000 | SILICONES IN PRIMARY FORMS | 18% | 01/07/2017 |
| 39100010 | SILICONES IN PRIMARY FORMS – SILICONES IN PRIMARY FORMS – SILICONE RESINS | 18% | 01/07/2017 |
| 39100020 | SILICONES IN PRIMARY FORMS – SILICONES IN PRIMARY FORMS – SILICONE OIL | 18% | 01/07/2017 |
| 39100090 | SILICONES IN PRIMARY FORMS – SILICONES IN PRIMARY FORMS – OTHER | 18% | 01/07/2017 |
| 3911 | P ETROLEUM RESINS , COUMARONE -INDENE RESINS , POLYTERPENES, POLYSULPHIDES, POLYSULPHONES AND OTHER PRODUCTS SPECIFIED IN NOTE 3 TO THIS CHAPTER, NOT ELSEWHERE SPECIFIED OR INCLUDED, IN PRIMARY FORMS | 18% | 01/07/2017 |
| 391110 | PETROLEUM RESINS, COUMARONE, INDENE OR COUMARONE-INDENE RESINS AND POLYTERPENES | 18% | 01/07/2017 |
| 39111010 | PETROLEUM RESINS, COUMARONE – INDENE RESINS, POLYTERPENES, POLYSULPHIDES, POLYSULPHONES AND OTHER PRODUCTS SPECIFIED IN NOTE 3 TO THIS CHAPTER, NOT ELSEWHERE SPECIFIED OR INCLUDED, IN PRIMARY FORMS – PETROLEUM RESINS, COUMARONE – INDENE OR COUMARONE – IND | 18% | 01/07/2017 |
| 39111090 | PETROLEUM RESINS, COUMARONE – INDENE RESINS, POLYTERPENES, POLYSULPHIDES, POLYSULPHONES AND OTHER PRODUCTS SPECIFIED IN NOTE 3 TO THIS CHAPTER, NOT ELSEWHERE SPECIFIED OR INCLUDED, IN PRIMARY FORMS – PETROLEUM RESINS, COUMARONE – INDENE OR COUMARONE – IND | 18% | 01/07/2017 |
| 391190 | OTHER | 18% | 01/07/2017 |
| 39119010 | PETROLEUM RESINS, COUMARONE – INDENE RESINS, POLYTERPENES, POLYSULPHIDES, POLYSULPHONES AND OTHER PRODUCTS SPECIFIED IN NOTE 3 TO THIS CHAPTER, NOT ELSEWHERE SPECIFIED OR INCLUDED, IN PRIMARY FORMS – OTHER :POLYSULPHONES | 18% | 01/07/2017 |
| 39119090 | PETROLEUM RESINS, COUMARONE – INDENE RESINS, POLYTERPENES, POLYSULPHIDES, POLYSULPHONES AND OTHER PRODUCTS SPECIFIED IN NOTE 3 TO THIS CHAPTER, NOT ELSEWHERE SPECIFIED OR INCLUDED, IN PRIMARY FORMS – OTHER :OTHER | 18% | 01/07/2017 |
| 3912 | CELLULOSE AND ITS CHEMICAL DERIVATIVES, NOT ELSEWHERE SPECIFIED OR INCLUDED, IN PRIMARY FORMS – CELLULOSE ACETATES : | 18% | 01/07/2017 |
| 391211 | NON-PLASTICISED | 18% | 01/07/2017 |
| 39121110 | CELLULOSE AND ITS CHEMICAL DERIVATIVES, NOT ELSEWHERE SPECIFIED OR INCLUDED, IN PRIMARY FORMS – CELLULOSE ACETATES : NON – PLASTICISED:CELLULOSE ACETATE FLAKES | 18% | 01/07/2017 |
| 39121120 | CELLULOSE AND ITS CHEMICAL DERIVATIVES, NOT ELSEWHERE SPECIFIED OR INCLUDED, IN PRIMARY FORMS – CELLULOSE ACETATES : NON – PLASTICISED:CELLULOSE ACETATE MOULDING POWDER | 18% | 01/07/2017 |
| 39121130 | CELLULOSE AND ITS CHEMICAL DERIVATIVES, NOT ELSEWHERE SPECIFIED OR INCLUDED, IN PRIMARY FORMS – CELLULOSE ACETATES : NON – PLASTICISED:CELLULOSE ACETOBUTYRATE MOULDING POWDER | 18% | 01/07/2017 |
| 39121140 | CELLULOSE AND ITS CHEMICAL DERIVATIVES, NOT ELSEWHERE SPECIFIED OR INCLUDED, IN PRIMARY FORMS – CELLULOSE ACETATES : NON – PLASTICISED: CELLULOSE NITRATE, DYNAMIC GRADE | 18% | 01/07/2017 |
| 39121190 | CELLULOSE AND ITS CHEMICAL DERIVATIVES, NOT ELSEWHERE SPECIFIED OR INCLUDED, IN PRIMARY FORMS – CELLULOSE ACETATES : NON – PLASTICISED:OTHER | 18% | 01/07/2017 |
| 391212 | PLASTICISED | 18% | 01/07/2017 |
| 39121210 | CELLULOSE AND ITS CHEMICAL DERIVATIVES, NOT ELSEWHERE SPECIFIED OR INCLUDED, IN PRIMARY FORMS – CELLULOSE ACETATES : PLASTICISED :CELLULOSE ACETATE FLAKES | 18% | 01/07/2017 |
| 39121220 | CELLULOSE AND ITS CHEMICAL DERIVATIVES, NOT ELSEWHERE SPECIFIED OR INCLUDED, IN PRIMARY FORMS – CELLULOSE ACETATES : PLASTICISED :CELLULOSE ACETATE MOULDING POWDER | 18% | 01/07/2017 |
| 39121230 | CELLULOSE AND ITS CHEMICAL DERIVATIVES, NOT ELSEWHERE SPECIFIED OR INCLUDED, IN PRIMARY FORMS – CELLULOSE ACETATES : PLASTICISED :CELLULOSE ACETOBUTYRATE MOULDING POWDER | 18% | 01/07/2017 |
| 39121290 | CELLULOSE AND ITS CHEMICAL DERIVATIVES, NOT ELSEWHERE SPECIFIED OR INCLUDED, IN PRIMARY FORMS – CELLULOSE ACETATES : PLASTICISED :OTHER | 18% | 01/07/2017 |
| 391220 | CELLULOSE NITRATES (INCLUDING COLLODIONS) | 18% | 01/07/2017 |
| 39122011 | CELLULOSE AND ITS CHEMICAL DERIVATIVES, NOT ELSEWHERE SPECIFIED OR INCLUDED, IN PRIMARY FORMS – CELLULOSE NITRATES (INCLUDING COLLODIONS): NON – PLASTICISED:MOULDING POWDERS | 18% | 01/07/2017 |
| 39122019 | CELLULOSE AND ITS CHEMICAL DERIVATIVES, NOT ELSEWHERE SPECIFIED OR INCLUDED, IN PRIMARY FORMS – CELLULOSE NITRATES (INCLUDING COLLODIONS): NON – PLASTICISED:OTHER | 18% | 01/07/2017 |
| 39122021 | CELLULOSE AND ITS CHEMICAL DERIVATIVES, NOT ELSEWHERE SPECIFIED OR INCLUDED, IN PRIMARY FORMS – CELLULOSE NITRATES (INCLUDING COLLODIONS): PLASTICISED : MOULDING POWDERS | 18% | 01/07/2017 |
| 39122029 | CELLULOSE AND ITS CHEMICAL DERIVATIVES, NOT ELSEWHERE SPECIFIED OR INCLUDED, IN PRIMARY FORMS – CELLULOSE NITRATES (INCLUDING COLLODIONS): PLASTICISED : OTHER | 18% | 01/07/2017 |
| 39123100 | CELLULOSE AND ITS CHEMICAL DERIVATIVES, NOT ELSEWHERE SPECIFIED OR INCLUDED, IN PRIMARY FORMS – CELLULOSE ETHERS: CARBOXYMETHYL CELLULOSE AND ITS SALTS | 18% | 01/07/2017 |
| 391239 | OTHER – | 18% | 01/07/2017 |
| 39123911 | CELLULOSE AND ITS CHEMICAL DERIVATIVES, NOT ELSEWHERE SPECIFIED OR INCLUDED, IN PRIMARY FORMS – CELLULOSE ETHERS: OTHER : NON – PLASCISED:ETHYLCELLULOSE | 18% | 01/07/2017 |
| 39123912 | CELLULOSE AND ITS CHEMICAL DERIVATIVES, NOT ELSEWHERE SPECIFIED OR INCLUDED, IN PRIMARY FORMS – CELLULOSE ETHERS: OTHER : NON – PLASCISED:METHYLCELLULOSE | 18% | 01/07/2017 |
| 39123919 | CELLULOSE AND ITS CHEMICAL DERIVATIVES, NOT ELSEWHERE SPECIFIED OR INCLUDED, IN PRIMARY FORMS – CELLULOSE ETHERS: OTHER : NON – PLASCISED:OTHER CELLULOSE ETHERS | 18% | 01/07/2017 |
| 39123921 | CELLULOSE AND ITS CHEMICAL DERIVATIVES, NOT ELSEWHERE SPECIFIED OR INCLUDED, IN PRIMARY FORMS – CELLULOSE ETHERS: OTHER : PLASTICISED: ETHYL CELLULOSE | 18% | 01/07/2017 |
| 39123922 | CELLULOSE AND ITS CHEMICAL DERIVATIVES, NOT ELSEWHERE SPECIFIED OR INCLUDED, IN PRIMARY FORMS – CELLULOSE ETHERS: OTHER : PLASTICISED: METHYL CELLULOSE | 18% | 01/07/2017 |
| 39123929 | CELLULOSE AND ITS CHEMICAL DERIVATIVES, NOT ELSEWHERE SPECIFIED OR INCLUDED, IN PRIMARY FORMS – CELLULOSE ETHERS: OTHER : PLASTICISED: OTHER CELLULOSE ETHER | 18% | 01/07/2017 |
| 391290 | OTHER | 18% | 01/07/2017 |
| 39129010 | CELLULOSE AND ITS CHEMICAL DERIVATIVES, NOT ELSEWHERE SPECIFIED OR INCLUDED, IN PRIMARY FORMS – OTHER: CELLULOSE PROPIONATE AND ACETO PROPIONATE, NON – PLASTICISED | 18% | 01/07/2017 |
| 39129020 | CELLULOSE AND ITS CHEMICAL DERIVATIVES, NOT ELSEWHERE SPECIFIED OR INCLUDED, IN PRIMARY FORMS – OTHER:VISCOSE SPONGE | 18% | 01/07/2017 |
| 39129090 | CELLULOSE AND ITS CHEMICAL DERIVATIVES, NOT ELSEWHERE SPECIFIED OR INCLUDED, IN PRIMARY FORMS – OTHER:OTHER | 18% | 01/07/2017 |
| 3913 | NATURAL POLYMERS (FOR EXAMPLE, ALGINIC ACID) AND MODIFIED NATURAL POLYMERS (FOR EXAMPLE, HARDENED PROTEINS, CHEMICAL DERIVATIVES OF NATURAL RUBBER), NOT ELSEWHERE SPECIFIED OR INCLUDED, IN PRIMARY FORMS | 18% | 01/07/2017 |
| 391310 | ALGINIC ACID, ITS SALTS AND ESTERS | 18% | 01/07/2017 |
| 39131010 | NATURAL POLYMERS (FOR EXAMPLE, ALGINIC ACID) AND MODIFIED NATURAL POLYMERS (FOR EXAMPLE, HARDENED PROTEINS, CHEMICAL DERIVATIVES OF NATURAL RUBBER), NOT ELSEWHERE SPECIFIED OR INCLUDED, IN PRIMARY FORMS – ALGINIC ACID, ITS SALTS AND ESTERS :SODIUM ALGINAT | 18% | 01/07/2017 |
| 39131090 | NATURAL POLYMERS (FOR EXAMPLE, ALGINIC ACID) AND MODIFIED NATURAL POLYMERS (FOR EXAMPLE, HARDENED PROTEINS, CHEMICAL DERIVATIVES OF NATURAL RUBBER), NOT ELSEWHERE SPECIFIED OR INCLUDED, IN PRIMARY FORMS – ALGINIC ACID, ITS SALTS AND ESTERS :OTHER | 18% | 01/07/2017 |
| 391390 | OTHER | 18% | 01/07/2017 |
| 39139011 | NATURAL POLYMERS (FOR EXAMPLE, ALGINIC ACID) AND MODIFIED NATURAL POLYMERS (FOR EXAMPLE, HARDENED PROTEINS, CHEMICAL DERIVATIVES OF NATURAL RUBBER), NOT ELSEWHERE SPECIFIED OR INCLUDED, IN PRIMARY FORMS – OTHER : CHEMICAL DERIVATIVES OF NATURAL RUBBER:CHL | 18% | 01/07/2017 |
| 39139019 | NATURAL POLYMERS (FOR EXAMPLE, ALGINIC ACID) AND MODIFIED NATURAL POLYMERS (FOR EXAMPLE, HARDENED PROTEINS, CHEMICAL DERIVATIVES OF NATURAL RUBBER), NOT ELSEWHERE SPECIFIED OR INCLUDED, IN PRIMARY FORMS – OTHER : CHEMICAL DERIVATIVES OF NATURAL RUBBER:OTH | 18% | 01/07/2017 |
| 39139020 | NATURAL POLYMERS (FOR EXAMPLE, ALGINIC ACID) AND MODIFIED NATURAL POLYMERS (FOR EXAMPLE, HARDENED PROTEINS, CHEMICAL DERIVATIVES OF NATURAL RUBBER), NOT ELSEWHERE SPECIFIED OR INCLUDED, IN PRIMARY FORMS – OTHER :HARDENED PROTEINS (SUCH AS HARDENED CASEIN, | 18% | 01/07/2017 |
| 39139030 | NATURAL POLYMERS (FOR EXAMPLE, ALGINIC ACID) AND MODIFIED NATURAL POLYMERS (FOR EXAMPLE, HARDENED PROTEINS, CHEMICAL DERIVATIVES OF NATURAL RUBBER), NOT ELSEWHERE SPECIFIED OR INCLUDED, IN PRIMARY FORMS – OTHER :DEXTRAN | 18% | 01/07/2017 |
| 39139090 | NATURAL POLYMERS (FOR EXAMPLE, ALGINIC ACID) AND MODIFIED NATURAL POLYMERS (FOR EXAMPLE, HARDENED PROTEINS, CHEMICAL DERIVATIVES OF NATURAL RUBBER), NOT ELSEWHERE SPECIFIED OR INCLUDED, IN PRIMARY FORMS – OTHER :OTHER | 18% | 01/07/2017 |
| 3914 | ION-EXCHANGERS BASED ON POLYMERS OF HEADINGS 3901 TO 3913, IN PRIMARY FORMS | 18% | 01/07/2017 |
| 391400 | ION EXCHANGERS BASED ON POLYMERS OF HEADINGS 3901 TO 3913, IN PRIMARY FORMS | 18% | 01/07/2017 |
| 39140010 | IONEXCHANGERS BASED ON POLYMERS OF HEADINGS 3901 TO 3913, IN PRIMARY FORMS – IONEXCHANGERS BASED ON POLYMERS OF HEADINGS 3901 TO 3913, IN PRIMARY FORMS:ION – EXCHANGERS OF THE CONDENSATION, POLYCONDENSATION OR POLYADDITION TYPE | 18% | 01/07/2017 |
| 39140020 | IONEXCHANGERS BASED ON POLYMERS OF HEADINGS 3901 TO 3913, IN PRIMARY FORMS – IONEXCHANGERS BASED ON POLYMERS OF HEADINGS 3901 TO 3913, IN PRIMARY FORMS:ION – EXCHANGERS OF POLYMERISATION OR CO – POLYMERISATION TYPE | 18% | 01/07/2017 |
| 39140090 | IONEXCHANGERS BASED ON POLYMERS OF HEADINGS 3901 TO 3913, IN PRIMARY FORMS – IONEXCHANGERS BASED ON POLYMERS OF HEADINGS 3901 TO 3913, IN PRIMARY FORMS:OTHER | 18% | 01/07/2017 |
| 3915 | WASTE, PARINGS AND SCRAP, OF PLASTICS | 5% | 13/10/2017 |
| 39151000 | WASTE, PARINGS AND SCRAP, OF PLASTICS – OF POLYMERS OF ETHYLENE | 5% | 13/10/2017 |
| 39152000 | WASTE, PARINGS AND SCRAP, OF PLASTICS – OF POLYMERS OF STYRENE | 5% | 13/10/2017 |
| 391530 | OF POLYMERS OF VINYL CHLORIDE | 5% | 13/10/2017 |
| 39153010 | WASTE, PARINGS AND SCRAP, OF PLASTICS – OF POLYMERS OF VINYL CHLORIDE:OF COPOLYMERS OF VINYL CHLORIDE | 5% | 13/10/2017 |
| 39153090 | WASTE, PARINGS AND SCRAP, OF PLASTICS – OF POLYMERS OF VINYL CHLORIDE:OTHER | 5% | 13/10/2017 |
| 391590 | OF OTHER PLASTICS | 5% | 13/10/2017 |
| 39159010 | WASTE, PARINGS AND SCRAP, OF PLASTICS – OF OTHER PLASTICS :OF POLYPROPYLENE | 5% | 13/10/2017 |
| 39159021 | WASTE, PARINGS AND SCRAP, OF PLASTICS – OF OTHER PLASTICS : OF POLYMERS OF VINYL ACETATE : OF COPOLYMERS OF VINYL ACETATE | 5% | 13/10/2017 |
| 39159029 | WASTE, PARINGS AND SCRAP, OF PLASTICS – OF OTHER PLASTICS : OF POLYMERS OF VINYL ACETATE : OTHER | 5% | 13/10/2017 |
| 39159030 | WASTE, PARINGS AND SCRAP, OF PLASTICS – OF OTHER PLASTICS :OF ACRYLIC POLYMERS AND METHLYACRYLIC COPOLYMERS | 5% | 13/10/2017 |
| 39159041 | WASTE, PARINGS AND SCRAP, OF PLASTICS – OF OTHER PLASTICS : OF ALKYDS, POLYESTERS AND EPOXIDE RESINS : OF ALKYDS AND POLYESTERS | 5% | 13/10/2017 |
| 39159042 | WASTE, PARINGS AND SCRAP, OF PLASTICS – OF OTHER PLASTICS : OF ALKYDS, POLYESTERS AND EPOXIDE RESINS : OF PET BOTTLES | 5% | 13/10/2017 |
| 39159049 | WASTE, PARINGS AND SCRAP, OF PLASTICS – OF OTHER PLASTICS : OF ALKYDS, POLYESTERS AND EPOXIDE RESINS : OF EPOXIDE RESINS | 5% | 13/10/2017 |
| 39159050 | WASTE, PARINGS AND SCRAP, OF PLASTICS – OF OTHER PLASTICS :OF POLYAMIDES | 5% | 13/10/2017 |
| 39159061 | WASTE, PARINGS AND SCRAP, OF PLASTICS – OF OTHER PLASTICS : OF AMINO RESINS; PHENOLIC RESINS AND POLYURETHANES :OF PHENOPLAST | 5% | 13/10/2017 |
| 39159062 | WASTE, PARINGS AND SCRAP, OF PLASTICS – OF OTHER PLASTICS : OF AMINO RESINS; PHENOLIC RESINS AND POLYURETHANES :OF AMINOPLAST | 5% | 13/10/2017 |
| 39159063 | WASTE, PARINGS AND SCRAP, OF PLASTICS – OF OTHER PLASTICS : OF AMINO RESINS; PHENOLIC RESINS AND POLYURETHANES :OF POLYURETHANES | 5% | 13/10/2017 |
| 39159071 | WASTE, PARINGS AND SCRAP, OF PLASTICS – OF OTHER PLASTICS : OF CELLULOSE AND ITS CHEMICAL DERIVATIVES: OF REGENERATED CELLULOSE | 5% | 13/10/2017 |
| 39159072 | WASTE, PARINGS AND SCRAP, OF PLASTICS – OF OTHER PLASTICS : OF CELLULOSE AND ITS CHEMICAL DERIVATIVES: CELLULOSE PLASTIC WASTE SUCH AS CELLULOSE NITRATE FILM SCRAP NON – PLASTICISED | 5% | 13/10/2017 |
| 39159073 | WASTE, PARINGS AND SCRAP, OF PLASTICS – OF OTHER PLASTICS : OF CELLULOSE AND ITS CHEMICAL DERIVATIVES: CELLULOSE PLASTIC WASTE SUCH AS CELLULOSE NITRATE FILM SCRAP PLASTICIZED | 5% | 13/10/2017 |
| 39159074 | WASTE, PARINGS AND SCRAP, OF PLASTICS – OF OTHER PLASTICS : OF CELLULOSE AND ITS CHEMICAL DERIVATIVES: CELLULOSE PLASTIC WASTE SUCH AS CELLULOSE ACETATC FILM SCRAP NON – PLASTICISED | 5% | 13/10/2017 |
| 39159075 | WASTE, PARINGS AND SCRAP, OF PLASTICS – OF OTHER PLASTICS : OF CELLULOSE AND ITS CHEMICAL DERIVATIVES: CELLULOSE PLASTIC WASTE SUCH AS CELLULOSE ACETATC FILM SCRAP PLASTICIZED | 5% | 13/10/2017 |
| 39159090 | WASTE, PARINGS AND SCRAP, OF PLASTICS – OF OTHER PLASTICS :OTHER | 5% | 13/10/2017 |
| 3916 | MONOFILAMENT OF WHICH ANY CROSS-SECTIONAL DIMENSION EXCEEDS 1 MM, RODS, STICKS AND PROFILE SHAPES, WHETHER OR NOT SURFACE-WORKED BUT NOT OTHERWISE WORKED, OF PLASTICS | 18% | 01/07/2017 |
| 391610 | OF POLYMERS OF ETHYLENE | 18% | 01/07/2017 |
| 39161010 | MONOFILAMENT OF WHICH ANY CROSS – SECTIONAL DIMENSION EXCEEDS 1MM, RODS, STICKS AND PROFILE SHAPES, WHETHER OR NOT SURFACE – WORKED BUT NOT OTHERWISE WORKED, OF PLASTICS – OF POLYMERS OF ETHYLENE: RODS OF POLYETHYLENE | 18% | 01/07/2017 |
| 39161020 | MONOFILAMENT OF WHICH ANY CROSS – SECTIONAL DIMENSION EXCEEDS 1MM, RODS, STICKS AND PROFILE SHAPES, WHETHER OR NOT SURFACE – WORKED BUT NOT OTHERWISE WORKED, OF PLASTICS – OF POLYMERS OF ETHYLENE:CANES | 18% | 01/07/2017 |
| 39161090 | MONOFILAMENT OF WHICH ANY CROSS – SECTIONAL DIMENSION EXCEEDS 1MM, RODS, STICKS AND PROFILE SHAPES, WHETHER OR NOT SURFACE – WORKED BUT NOT OTHERWISE WORKED, OF PLASTICS – OF POLYMERS OF ETHYLENE:OTHER | 18% | 01/07/2017 |
| 391620 | OF POLYMERS OF VINYL CHLORIDE | 18% | 01/07/2017 |
| 39162011 | MONOFILAMENT OF WHICH ANY CROSS – SECTIONAL DIMENSION EXCEEDS 1MM, RODS, STICKS AND PROFILE SHAPES, WHETHER OR NOT SURFACE – WORKED BUT NOT OTHERWISE WORKED, OF PLASTICS – OF POLYMERS OF VINYL CHLORIDE: OF POLY (VINYL CHLORIDE) COPOLYMERS :CANES | 18% | 01/07/2017 |
| 39162019 | MONOFILAMENT OF WHICH ANY CROSS – SECTIONAL DIMENSION EXCEEDS 1MM, RODS, STICKS AND PROFILE SHAPES, WHETHER OR NOT SURFACE – WORKED BUT NOT OTHERWISE WORKED, OF PLASTICS – OF POLYMERS OF VINYL CHLORIDE: OF POLY (VINYL CHLORIDE) COPOLYMERS :OTHER | 18% | 01/07/2017 |
| 39162091 | MONOFILAMENT OF WHICH ANY CROSS – SECTIONAL DIMENSION EXCEEDS 1MM, RODS, STICKS AND PROFILE SHAPES, WHETHER OR NOT SURFACE – WORKED BUT NOT OTHERWISE WORKED, OF PLASTICS – OF POLYMERS OF VINYL CHLORIDE: OF POLY (VINYL CHLORIDE) COPOLYMERS : OTHER: CANES | 18% | 01/07/2017 |
| 39162099 | MONOFILAMENT OF WHICH ANY CROSS – SECTIONAL DIMENSION EXCEEDS 1MM, RODS, STICKS AND PROFILE SHAPES, WHETHER OR NOT SURFACE – WORKED BUT NOT OTHERWISE WORKED, OF PLASTICS – OF POLYMERS OF VINYL CHLORIDE: OF POLY (VINYL CHLORIDE) COPOLYMERS : OTHER: OTHER | 18% | 01/07/2017 |
| 391690 | OF OTHER PLASTICS | 18% | 01/07/2017 |
| 39169010 | MONOFILAMENT OF WHICH ANY CROSS – SECTIONAL DIMENSION EXCEEDS 1MM, RODS, STICKS AND PROFILE SHAPES, WHETHER OR NOT SURFACE – WORKED BUT NOT OTHERWISE WORKED, OF PLASTICS – OF OTHER PLASTICS : CANES | 18% | 01/07/2017 |
| 39169021 | MONOFILAMENT OF WHICH ANY CROSS – SECTIONAL DIMENSION EXCEEDS 1MM, RODS, STICKS AND PROFILE SHAPES, WHETHER OR NOT SURFACE – WORKED BUT NOT OTHERWISE WORKED, OF PLASTICS – OF OTHER PLASTICS : OF PHENOPLAST, AMINOPLAST, ALKYDS AND POLYESTERS, POLYAMIDES, P | 18% | 01/07/2017 |
| 39169022 | MONOFILAMENT OF WHICH ANY CROSS – SECTIONAL DIMENSION EXCEEDS 1MM, RODS, STICKS AND PROFILE SHAPES, WHETHER OR NOT SURFACE – WORKED BUT NOT OTHERWISE WORKED, OF PLASTICS – OF OTHER PLASTICS : OF PHENOPLAST, AMINOPLAST, ALKYDS AND POLYESTERS, POLYAMIDES, P | 18% | 01/07/2017 |
| 39169023 | MONOFILAMENT OF WHICH ANY CROSS – SECTIONAL DIMENSION EXCEEDS 1MM, RODS, STICKS AND PROFILE SHAPES, WHETHER OR NOT SURFACE – WORKED BUT NOT OTHERWISE WORKED, OF PLASTICS – OF OTHER PLASTICS : OF PHENOPLAST, AMINOPLAST, ALKYDS AND POLYESTERS, POLYAMIDES, P | 18% | 01/07/2017 |
| 39169024 | MONOFILAMENT OF WHICH ANY CROSS – SECTIONAL DIMENSION EXCEEDS 1MM, RODS, STICKS AND PROFILE SHAPES, WHETHER OR NOT SURFACE – WORKED BUT NOT OTHERWISE WORKED, OF PLASTICS – OF OTHER PLASTICS : OF PHENOPLAST, AMINOPLAST, ALKYDS AND POLYESTERS, POLYAMIDES, P | 18% | 01/07/2017 |
| 39169025 | MONOFILAMENT OF WHICH ANY CROSS – SECTIONAL DIMENSION EXCEEDS 1MM, RODS, STICKS AND PROFILE SHAPES, WHETHER OR NOT SURFACE – WORKED BUT NOT OTHERWISE WORKED, OF PLASTICS – OF OTHER PLASTICS : OF PHENOPLAST, AMINOPLAST, ALKYDS AND POLYESTERS, POLYAMIDES, P | 18% | 01/07/2017 |
| 39169026 | MONOFILAMENT OF WHICH ANY CROSS – SECTIONAL DIMENSION EXCEEDS 1MM, RODS, STICKS AND PROFILE SHAPES, WHETHER OR NOT SURFACE – WORKED BUT NOT OTHERWISE WORKED, OF PLASTICS – OF OTHER PLASTICS : OF PHENOPLAST, AMINOPLAST, ALKYDS AND POLYESTERS, POLYAMIDES, P | 18% | 01/07/2017 |
| 39169027 | MONOFILAMENT OF WHICH ANY CROSS – SECTIONAL DIMENSION EXCEEDS 1MM, RODS, STICKS AND PROFILE SHAPES, WHETHER OR NOT SURFACE – WORKED BUT NOT OTHERWISE WORKED, OF PLASTICS – OF OTHER PLASTICS : OF PHENOPLAST, AMINOPLAST, ALKYDS AND POLYESTERS, POLYAMIDES, P | 18% | 01/07/2017 |
| 39169028 | MONOFILAMENT OF WHICH ANY CROSS – SECTIONAL DIMENSION EXCEEDS 1MM, RODS, STICKS AND PROFILE SHAPES, WHETHER OR NOT SURFACE – WORKED BUT NOT OTHERWISE WORKED, OF PLASTICS – OF OTHER PLASTICS : OF PHENOPLAST, AMINOPLAST, ALKYDS AND POLYESTERS, POLYAMIDES, P | 18% | 01/07/2017 |
| 39169031 | MONOFILAMENT OF WHICH ANY CROSS – SECTIONAL DIMENSION EXCEEDS 1MM, RODS, STICKS AND PROFILE SHAPES, WHETHER OR NOT SURFACE – WORKED BUT NOT OTHERWISE WORKED, OF PLASTICS – OF OTHER PLASTICS : OF POLYMERISATION AND COPOLYMERISATION PRODUCTS OF POLYSTYRENE | 18% | 01/07/2017 |
| 39169032 | MONOFILAMENT OF WHICH ANY CROSS – SECTIONAL DIMENSION EXCEEDS 1MM, RODS, STICKS AND PROFILE SHAPES, WHETHER OR NOT SURFACE – WORKED BUT NOT OTHERWISE WORKED, OF PLASTICS – OF OTHER PLASTICS : OF POLYMERISATION AND COPOLYMERISATION PRODUCTS OF POLYSTYRENE | 18% | 01/07/2017 |
| 39169040 | MONOFILAMENT OF WHICH ANY CROSS – SECTIONAL DIMENSION EXCEEDS 1MM, RODS, STICKS AND PROFILE SHAPES, WHETHER OR NOT SURFACE – WORKED BUT NOT OTHERWISE WORKED, OF PLASTICS – OF OTHER PLASTICS :OF REGENERATED CELLULOSE | 18% | 01/07/2017 |
| 39169050 | MONOFILAMENT OF WHICH ANY CROSS – SECTIONAL DIMENSION EXCEEDS 1MM, RODS, STICKS AND PROFILE SHAPES, WHETHER OR NOT SURFACE – WORKED BUT NOT OTHERWISE WORKED, OF PLASTICS – OF OTHER PLASTICS :OF CELLULOSE NITRATE AND CELLULOID, WHETHER OR NOT PLASTICIZED | 18% | 01/07/2017 |
| 39169060 | MONOFILAMENT OF WHICH ANY CROSS – SECTIONAL DIMENSION EXCEEDS 1MM, RODS, STICKS AND PROFILE SHAPES, WHETHER OR NOT SURFACE – WORKED BUT NOT OTHERWISE WORKED, OF PLASTICS – OF OTHER PLASTICS :OF VULCANIZED FIBRE | 18% | 01/07/2017 |
| 39169070 | MONOFILAMENT OF WHICH ANY CROSS – SECTIONAL DIMENSION EXCEEDS 1MM, RODS, STICKS AND PROFILE SHAPES, WHETHER OR NOT SURFACE – WORKED BUT NOT OTHERWISE WORKED, OF PLASTICS – OF OTHER PLASTICS : OF CELLULOSE ACETATE AND ACETATE BUTYRATE, WHETHER OR NOT PLAST | 18% | 01/07/2017 |
| 39169080 | MONOFILAMENT OF WHICH ANY CROSS – SECTIONAL DIMENSION EXCEEDS 1MM, RODS, STICKS AND PROFILE SHAPES, WHETHER OR NOT SURFACE – WORKED BUT NOT OTHERWISE WORKED, OF PLASTICS – OF OTHER PLASTICS : OF VINYL PLASTIC | 18% | 01/07/2017 |
| 39169090 | MONOFILAMENT OF WHICH ANY CROSS – SECTIONAL DIMENSION EXCEEDS 1MM, RODS, STICKS AND PROFILE SHAPES, WHETHER OR NOT SURFACE – WORKED BUT NOT OTHERWISE WORKED, OF PLASTICS – OF OTHER PLASTICS :OF OTHER POLYMERISATION AND COPOLYMERISATION PRODUCTS | 18% | 01/07/2017 |
| 3917 | TUBES, PIPES AND HOSES, AND FITTINGS THEREFOR (FOR EXAMPLE, JOINTS, ELBOWS, FLANGES), OF PLASTICS – ARTIFICIAL GUTS (SAUSAGE CASINGS) OF HARDENED PROTEIN OR OF CELLULOSIC MATERIALS: | 18% | 01/07/2017 |
| 39171010 | TUBES, PIPES AND HOSES, AND FITTINGS THEREFOR (FOR EXAMPLE, JOINTS, ELBOWS, FLANGES), OF PLASTICS – ARTIFICIAL GUTS (SAUSAGE CASINGS) OF HARDENED PROTEIN OR OF CELLULOSIC MATERIALS: OF HARDENED PROTEIN | 18% | 01/07/2017 |
| 39171020 | TUBES, PIPES AND HOSES, AND FITTINGS THEREFOR (FOR EXAMPLE, JOINTS, ELBOWS, FLANGES), OF PLASTICS – ARTIFICIAL GUTS (SAUSAGE CASINGS) OF HARDENED PROTEIN OR OF CELLULOSIC MATERIALS: OF CELLULOSIC MATERIALS | 18% | 01/07/2017 |
| 391721 | OF POLYMERS OF ETHYLENE | 18% | 01/07/2017 |
| 39172110 | TUBES, PIPES AND HOSES, AND FITTINGS THEREFOR (FOR EXAMPLE, JOINTS, ELBOWS, FLANGES), OF PLASTICS – TUBES, PIPES AND HOSES, RIGID: OF POLYMERS OF ETHYLENE:TUBES OF POLYETHYLENE | 18% | 01/07/2017 |
| 39172190 | TUBES, PIPES AND HOSES, AND FITTINGS THEREFOR (FOR EXAMPLE, JOINTS, ELBOWS, FLANGES), OF PLASTICS – TUBES, PIPES AND HOSES, RIGID: OF POLYMERS OF ETHYLENE:OTHER | 18% | 01/07/2017 |
| 39172200 | TUBES, PIPES AND HOSES, AND FITTINGS THEREFOR (FOR EXAMPLE, JOINTS, ELBOWS, FLANGES), OF PLASTICS – TUBES, PIPES AND HOSES, RIGID: OF POLYMERS OF PROPYLENE | 18% | 01/07/2017 |
| 391723 | OF POLYMERS OF VINYL CHLORIDE | 18% | 01/07/2017 |
| 39172310 | TUBES, PIPES AND HOSES, AND FITTINGS THEREFOR (FOR EXAMPLE, JOINTS, ELBOWS, FLANGES), OF PLASTICS – TUBES, PIPES AND HOSES, RIGID: OF POLYMERS OF VINYL CHLORIDE :SEAMLESS TUBES | 18% | 01/07/2017 |
| 39172390 | TUBES, PIPES AND HOSES, AND FITTINGS THEREFOR (FOR EXAMPLE, JOINTS, ELBOWS, FLANGES), OF PLASTICS – TUBES, PIPES AND HOSES, RIGID: OF POLYMERS OF VINYL CHLORIDE :OTHER | 18% | 01/07/2017 |
| 391729 | OF OTHER PLASTICS | 18% | 01/07/2017 |
| 39172910 | TUBES, PIPES AND HOSES, AND FITTINGS THEREFOR (FOR EXAMPLE, JOINTS, ELBOWS, FLANGES), OF PLASTICS – TUBES, PIPES AND HOSES, RIGID: OF OTHER PLASTICS : SEAMLESS TUBES OF COPOLYMERS OF VINYL ACETATE AND VINYL CHLORIDE | 18% | 01/07/2017 |
| 39172920 | TUBES, PIPES AND HOSES, AND FITTINGS THEREFOR (FOR EXAMPLE, JOINTS, ELBOWS, FLANGES), OF PLASTICS – TUBES, PIPES AND HOSES, RIGID: OF OTHER PLASTICS : SEAMLESS TUBES OF POLYMERS AND COPOLYMERS OF POLYSTYRENE | 18% | 01/07/2017 |
| 39172930 | TUBES, PIPES AND HOSES, AND FITTINGS THEREFOR (FOR EXAMPLE, JOINTS, ELBOWS, FLANGES), OF PLASTICS – TUBES, PIPES AND HOSES, RIGID: OF OTHER PLASTICS :TUBES OF CELLULOSE NITRATE AND CELLULOID, WHETHER OR NOT PLASTICISED | 18% | 01/07/2017 |
| 39172940 | TUBES, PIPES AND HOSES, AND FITTINGS THEREFOR (FOR EXAMPLE, JOINTS, ELBOWS, FLANGES), OF PLASTICS – TUBES, PIPES AND HOSES, RIGID: OF OTHER PLASTICS :TUBES OF CELLULOSE ACETATE OR ACETATE BUTYRATE | 18% | 01/07/2017 |
| 39172950 | TUBES, PIPES AND HOSES, AND FITTINGS THEREFOR (FOR EXAMPLE, JOINTS, ELBOWS, FLANGES), OF PLASTICS – TUBES, PIPES AND HOSES, RIGID: OF OTHER PLASTICS :TUBES OF VINYL PLASTICS | 18% | 01/07/2017 |
| 39172990 | TUBES, PIPES AND HOSES, AND FITTINGS THEREFOR (FOR EXAMPLE, JOINTS, ELBOWS, FLANGES), OF PLASTICS – TUBES, PIPES AND HOSES, RIGID: OF OTHER PLASTICS :OTHER | 18% | 01/07/2017 |
| 39173100 | TUBES, PIPES AND HOSES, AND FITTINGS THEREFOR (FOR EXAMPLE, JOINTS, ELBOWS, FLANGES), OF PLASTICS – OTHER TUBES, PIPES AND HOSES: FLEXIBLE TUBES, PIPES AND HOSES, HAVING A MINIMUM BURST PRESSURE OF 27.6 MPA | 18% | 01/07/2017 |
| 39173210 | TUBES, PIPES AND HOSES, AND FITTINGS THEREFOR (FOR EXAMPLE, JOINTS, ELBOWS, FLANGES), OF PLASTICS – OTHER TUBES, PIPES AND HOSES: OTHER, NOT REINFORCED OR OTHERWISE COMBINED WITH OTHER MATERIALS, WITHOUT FITTINGS:OF CONDENSATION OR REARRANGEMENT POLYMERIZ | 18% | 01/07/2017 |
| 39173220 | TUBES, PIPES AND HOSES, AND FITTINGS THEREFOR (FOR EXAMPLE, JOINTS, ELBOWS, FLANGES), OF PLASTICS – OTHER TUBES, PIPES AND HOSES: OTHER, NOT REINFORCED OR OTHERWISE COMBINED WITH OTHER MATERIALS, WITHOUT FITTINGS:OF ADDITION POLYMERISATION PRODUCTS | 18% | 01/07/2017 |
| 39173290 | TUBES, PIPES AND HOSES, AND FITTINGS THEREFOR (FOR EXAMPLE, JOINTS, ELBOWS, FLANGES), OF PLASTICS – OTHER TUBES, PIPES AND HOSES: OTHER, NOT REINFORCED OR OTHERWISE COMBINED WITH OTHER MATERIALS, WITHOUT FITTINGS:OTHER | 18% | 01/07/2017 |
| 39173300 | TUBES, PIPES AND HOSES, AND FITTINGS THEREFOR (FOR EXAMPLE, JOINTS, ELBOWS, FLANGES), OF PLASTICS – OTHER TUBES, PIPES AND HOSES: OTHER, NOT REINFORCED OR OTHERWISE COMBINED WITH OTHER MATERIALS, WITH FITTINGS | 18% | 01/07/2017 |
| 391739 | OTHER | 18% | 01/07/2017 |
| 39173910 | TUBES, PIPES AND HOSES, AND FITTINGS THEREFOR (FOR EXAMPLE, JOINTS, ELBOWS, FLANGES), OF PLASTICS – OTHER TUBES, PIPES AND HOSES: OTHER:OF CONDENSATION OR REARRANGEMENT POLYMERIZATION PRODUCTS, WHETHER OR NOT CHEMICALLY MODIFIED | 18% | 01/07/2017 |
| 39173920 | TUBES, PIPES AND HOSES, AND FITTINGS THEREFOR (FOR EXAMPLE, JOINTS, ELBOWS, FLANGES), OF PLASTICS – OTHER TUBES, PIPES AND HOSES: OTHER:OF ADDITION POLYMERISATION PRODUCTS | 18% | 01/07/2017 |
| 39173990 | TUBES, PIPES AND HOSES, AND FITTINGS THEREFOR (FOR EXAMPLE, JOINTS, ELBOWS, FLANGES), OF PLASTICS – OTHER TUBES, PIPES AND HOSES: OTHER:OTHER | 18% | 01/07/2017 |
| 39174000 | TUBES, PIPES AND HOSES, AND FITTINGS THEREFOR (FOR EXAMPLE, JOINTS, ELBOWS, FLANGES), OF PLASTICS – FITTINGS | 18% | 01/07/2017 |
| 3918 | FLOOR COVERINGS OF PLASTICS, WHETHER OR NOT SELFADHESIVE, IN ROLLS OR IN THE FORM OF TILES; WALL OR CEILING COVERINGS OF PLASTICS, AS DEFINED IN NOTE 9 TO THIS CHAPTER | 18% | 15/11/2017 |
| 391810 | OF POLYMERS OF VINYL CHLORIDE | 18% | 15/11/2017 |
| 39181010 | FLOOR COVERINGS OF PLASTICS, WHETHER OR NOT SELF – ADHESIVE, IN ROLLS OR IN THE FORM OF TILES; WALL OR CEILING COVERINGS OF PLASTICS, AS DEFINED IN NOTE 9 TO THIS CHAPTER – OF POLYMERS OF VINYL CHLORIDE : WALL OR CEILING COVERINGS COMBINED WITH KNITTED OR | 18% | 15/11/2017 |
| 39181090 | FLOOR COVERINGS OF PLASTICS, WHETHER OR NOT SELF – ADHESIVE, IN ROLLS OR IN THE FORM OF TILES; WALL OR CEILING COVERINGS OF PLASTICS, AS DEFINED IN NOTE 9 TO THIS CHAPTER – OF POLYMERS OF VINYL CHLORIDE :OTHER | 18% | 15/11/2017 |
| 391890 | OF OTHER PLASTICS | 18% | 15/11/2017 |
| 39189010 | FLOOR COVERINGS OF PLASTICS, WHETHER OR NOT SELF – ADHESIVE, IN ROLLS OR IN THE FORM OF TILES; WALL OR CEILING COVERINGS OF PLASTICS, AS DEFINED IN NOTE 9 TO THIS CHAPTER – OF OTHER PLASTICS :FLOOR COVERINGS OF LINOXYNE | 18% | 15/11/2017 |
| 39189020 | FLOOR COVERINGS OF PLASTICS, WHETHER OR NOT SELF – ADHESIVE, IN ROLLS OR IN THE FORM OF TILES; WALL OR CEILING COVERINGS OF PLASTICS, AS DEFINED IN NOTE 9 TO THIS CHAPTER – OF OTHER PLASTICS :WALL OR CEILING COVERINGS COMBINED WITH KNITTED OR WOVEN FABRIC | 18% | 15/11/2017 |
| 39189090 | FLOOR COVERINGS OF PLASTICS, WHETHER OR NOT SELF – ADHESIVE, IN ROLLS OR IN THE FORM OF TILES; WALL OR CEILING COVERINGS OF PLASTICS, AS DEFINED IN NOTE 9 TO THIS CHAPTER – OF OTHER PLASTICS :OTHER | 18% | 15/11/2017 |
| 3919 | SELF-ADHESIVE PLATES, SHEETS, FILM, FOIL, TAPE, STRIP AND OTHER FLAT SHAPES, OF PLASTICS, WHETHER OR NOT IN ROLLS | 18% | 01/07/2017 |
| 39191000 | SELF – ADHESIVE PLATES, SHEETS, FILM, FOIL, TAPE, STRIP AND OTHER FLAT SHAPES, OF PLASTICS, WHETHER OR NOT IN ROLLS – IN ROLLS OF WIDTH NOT EXCEEDING 20 CM | 18% | 01/07/2017 |
| 391990 | OTHER | 18% | 01/07/2017 |
| 39199010 | SELF – ADHESIVE PLATES, SHEETS, FILM, FOIL, TAPE, STRIP AND OTHER FLAT SHAPES, OF PLASTICS, WHETHER OR NOT IN ROLLS – OTHER : PLASTIC STICKERS, WHETHER OR NOT PRINTED, EMBOSSED, OR IMPREGNATED | 18% | 01/07/2017 |
| 39199020 | SELF – ADHESIVE PLATES, SHEETS, FILM, FOIL, TAPE, STRIP AND OTHER FLAT SHAPES, OF PLASTICS, WHETHER OR NOT IN ROLLS – OTHER :CELLULOSE ADHESIVE TAPE | 18% | 01/07/2017 |
| 39199090 | SELF – ADHESIVE PLATES, SHEETS, FILM, FOIL, TAPE, STRIP AND OTHER FLAT SHAPES, OF PLASTICS, WHETHER OR NOT IN ROLLS – OTHER : OTHER | 18% | 01/07/2017 |
| 3920 | OTHER PLATES, SHEETS, FILM, FOIL AND STRIP, OF PLASTICS, NON-CELLULAR AND NOT REINFORCED, LAMINATED, SUPPORTED OR SIMILARLY COMBINED WITH OTHER MATERIALS | 18% | 01/07/2017 |
| 392010 | OF POLYMERS OF EHTYLENE | 18% | 01/07/2017 |
| 39201011 | OTHER PLATES, SHEETS, FILM, FOIL AND STRIP, OF PLASTICS, NON – CELLULAR AND NOT REINFORCED, LAMINATED, SUPPORTED OR SIMILARLY COMBINED WITH OTHER MATERIALS – OF POLYMERS OF ETHYLENE: SHEETS OF POLYETHYLENE: RIGID, PLAIN | 18% | 01/07/2017 |
| 39201012 | OTHER PLATES, SHEETS, FILM, FOIL AND STRIP, OF PLASTICS, NON – CELLULAR AND NOT REINFORCED, LAMINATED, SUPPORTED OR SIMILARLY COMBINED WITH OTHER MATERIALS – OF POLYMERS OF ETHYLENE: SHEETS OF POLYETHYLENE: FLEXIBLE, PLAIN | 18% | 01/07/2017 |
| 39201019 | OTHER PLATES, SHEETS, FILM, FOIL AND STRIP, OF PLASTICS, NON – CELLULAR AND NOT REINFORCED, LAMINATED, SUPPORTED OR SIMILARLY COMBINED WITH OTHER MATERIALS – OF POLYMERS OF ETHYLENE: SHEETS OF POLYETHYLENE: OTHER | 18% | 01/07/2017 |
| 39201091 | OTHER PLATES, SHEETS, FILM, FOIL AND STRIP, OF PLASTICS, NON – CELLULAR AND NOT REINFORCED, LAMINATED, SUPPORTED OR SIMILARLY COMBINED WITH OTHER MATERIALS – OF POLYMERS OF ETHYLENE: SHEETS OF POLYETHYLENE: OTHER : RIGID, PLAIN | 18% | 01/07/2017 |
| 39201092 | OTHER PLATES, SHEETS, FILM, FOIL AND STRIP, OF PLASTICS, NON – CELLULAR AND NOT REINFORCED, LAMINATED, SUPPORTED OR SIMILARLY COMBINED WITH OTHER MATERIALS – OF POLYMERS OF ETHYLENE: SHEETS OF POLYETHYLENE: OTHER : FLEXIBLE, PLAIN | 18% | 01/07/2017 |
| 39201099 | OTHER PLATES, SHEETS, FILM, FOIL AND STRIP, OF PLASTICS, NON – CELLULAR AND NOT REINFORCED, LAMINATED, SUPPORTED OR SIMILARLY COMBINED WITH OTHER MATERIALS – OF POLYMERS OF ETHYLENE: SHEETS OF POLYETHYLENE: OTHER : OTHER | 18% | 01/07/2017 |
| 392020 | OF POLYMERS OF PROPYLENE | 18% | 01/07/2017 |
| 39202010 | 20 OTHER PLATES, SHEETS, FILM, FOIL AND STRIP, OF PLASTICS, NON – CELLULAR AND NOT REINFORCED, LAMINATED, SUPPORTED OR SIMILARLY COMBINED WITH OTHER MATERIALS – OF POLYMERS OF PROPYLENE :RIGID, PLAIN | 18% | 01/07/2017 |
| 39202020 | 20 OTHER PLATES, SHEETS, FILM, FOIL AND STRIP, OF PLASTICS, NON – CELLULAR AND NOT REINFORCED, LAMINATED, SUPPORTED OR SIMILARLY COMBINED WITH OTHER MATERIALS – OF POLYMERS OF PROPYLENE :FLEXIBLE, PLAIN | 18% | 01/07/2017 |
| 39202090 | 20 OTHER PLATES, SHEETS, FILM, FOIL AND STRIP, OF PLASTICS, NON – CELLULAR AND NOT REINFORCED, LAMINATED, SUPPORTED OR SIMILARLY COMBINED WITH OTHER MATERIALS – OF POLYMERS OF PROPYLENE :OTHER | 18% | 01/07/2017 |
| 392030 | OF POLYMERS OF STYRENE | 18% | 01/07/2017 |
| 39203010 | OTHER PLATES, SHEETS, FILM, FOIL AND STRIP, OF PLASTICS, NON – CELLULAR AND NOT REINFORCED, LAMINATED, SUPPORTED OR SIMILARLY COMBINED WITH OTHER MATERIALS – OF POLYMERS OF STYRENE :RIGID, PLAIN | 18% | 01/07/2017 |
| 39203020 | OTHER PLATES, SHEETS, FILM, FOIL AND STRIP, OF PLASTICS, NON – CELLULAR AND NOT REINFORCED, LAMINATED, SUPPORTED OR SIMILARLY COMBINED WITH OTHER MATERIALS – OF POLYMERS OF STYRENE :FLEXIBLE, PLAIN | 18% | 01/07/2017 |
| 39203090 | OTHER PLATES, SHEETS, FILM, FOIL AND STRIP, OF PLASTICS, NON – CELLULAR AND NOT REINFORCED, LAMINATED, SUPPORTED OR SIMILARLY COMBINED WITH OTHER MATERIALS – OF POLYMERS OF STYRENE :OTHER | 18% | 01/07/2017 |
| 39204300 | OTHER PLATES, SHEETS, FILM, FOIL AND STRIP, OF PLASTICS, NON – CELLULAR AND NOT REINFORCED, LAMINATED, SUPPORTED OR SIMILARLY COMBINED WITH OTHER MATERIALS – OF POLYMERS OF VINYL CHLORIDE:CONTAINING BY WEIGHT NOT LESS THAN 6% OF PLASTICIZERS | 18% | 01/07/2017 |
| 39204900 | OTHER PLATES, SHEETS, FILM, FOIL AND STRIP, OF PLASTICS, NON – CELLULAR AND NOT REINFORCED, LAMINATED, SUPPORTED OR SIMILARLY COMBINED WITH OTHER MATERIALS – OF POLYMERS OF VINYL CHLORIDE:OTHER | 18% | 01/07/2017 |
| 392051 | OF POLY (METHYL METHACRYLATE) | 18% | 01/07/2017 |
| 39205111 | OTHER PLATES, SHEETS, FILM, FOIL AND STRIP, OF PLASTICS, NON – CELLULAR AND NOT REINFORCED, LAMINATED, SUPPORTED OR SIMILARLY COMBINED WITH OTHER MATERIALS – OF ACRYLIC POLYMERS: OF POLY (METHYL METHACRYLATE): SHEETS :RIGID, PLAIN | 18% | 01/07/2017 |
| 39205112 | OTHER PLATES, SHEETS, FILM, FOIL AND STRIP, OF PLASTICS, NON – CELLULAR AND NOT REINFORCED, LAMINATED, SUPPORTED OR SIMILARLY COMBINED WITH OTHER MATERIALS – OF ACRYLIC POLYMERS: OF POLY (METHYL METHACRYLATE): SHEETS :FLEXIBLE, PLAIN | 18% | 01/07/2017 |
| 39205119 | OTHER PLATES, SHEETS, FILM, FOIL AND STRIP, OF PLASTICS, NON – CELLULAR AND NOT REINFORCED, LAMINATED, SUPPORTED OR SIMILARLY COMBINED WITH OTHER MATERIALS – OF ACRYLIC POLYMERS: OF POLY (METHYL METHACRYLATE): SHEETS :OTHER | 18% | 01/07/2017 |
| 39205191 | OTHER PLATES, SHEETS, FILM, FOIL AND STRIP, OF PLASTICS, NON – CELLULAR AND NOT REINFORCED, LAMINATED, SUPPORTED OR SIMILARLY COMBINED WITH OTHER MATERIALS – OF ACRYLIC POLYMERS: OF POLY (METHYL METHACRYLATE): SHEETS : OTHER : RIGID, PLAIN | 18% | 01/07/2017 |
| 39205192 | OTHER PLATES, SHEETS, FILM, FOIL AND STRIP, OF PLASTICS, NON – CELLULAR AND NOT REINFORCED, LAMINATED, SUPPORTED OR SIMILARLY COMBINED WITH OTHER MATERIALS – OF ACRYLIC POLYMERS: OF POLY (METHYL METHACRYLATE): SHEETS : OTHER : FLEXIBLE, PLAIN | 18% | 01/07/2017 |
| 39205199 | OTHER PLATES, SHEETS, FILM, FOIL AND STRIP, OF PLASTICS, NON – CELLULAR AND NOT REINFORCED, LAMINATED, SUPPORTED OR SIMILARLY COMBINED WITH OTHER MATERIALS – OF ACRYLIC POLYMERS: OF POLY (METHYL METHACRYLATE): SHEETS : OTHER : OTHER | 18% | 01/07/2017 |
| 392059 | OTHER | 18% | 01/07/2017 |
| 39205911 | OTHER PLATES, SHEETS, FILM, FOIL AND STRIP, OF PLASTICS, NON – CELLULAR AND NOT REINFORCED, LAMINATED, SUPPORTED OR SIMILARLY COMBINED WITH OTHER MATERIALS – OF ACRYLIC POLYMERS: OTHER : POLYACRYLATE SHEETS:RIGID, PLAIN | 18% | 01/07/2017 |
| 39205912 | OTHER PLATES, SHEETS, FILM, FOIL AND STRIP, OF PLASTICS, NON – CELLULAR AND NOT REINFORCED, LAMINATED, SUPPORTED OR SIMILARLY COMBINED WITH OTHER MATERIALS – OF ACRYLIC POLYMERS: OTHER : POLYACRYLATE SHEETS:FLEXIBLE, PLAIN | 18% | 01/07/2017 |
| 39205919 | OTHER PLATES, SHEETS, FILM, FOIL AND STRIP, OF PLASTICS, NON – CELLULAR AND NOT REINFORCED, LAMINATED, SUPPORTED OR SIMILARLY COMBINED WITH OTHER MATERIALS – OF ACRYLIC POLYMERS: OTHER : POLYACRYLATE SHEETS:OTHER | 18% | 01/07/2017 |
| 39205991 | OTHER PLATES, SHEETS, FILM, FOIL AND STRIP, OF PLASTICS, NON – CELLULAR AND NOT REINFORCED, LAMINATED, SUPPORTED OR SIMILARLY COMBINED WITH OTHER MATERIALS – OF ACRYLIC POLYMERS: OTHER : OTHER : RIGID, PLAIN | 18% | 01/07/2017 |
| 39205992 | OTHER PLATES, SHEETS, FILM, FOIL AND STRIP, OF PLASTICS, NON – CELLULAR AND NOT REINFORCED, LAMINATED, SUPPORTED OR SIMILARLY COMBINED WITH OTHER MATERIALS – OF ACRYLIC POLYMERS: OTHER : OTHER : FLEXIBLE, PLAIN | 18% | 01/07/2017 |
| 39205999 | OTHER PLATES, SHEETS, FILM, FOIL AND STRIP, OF PLASTICS, NON – CELLULAR AND NOT REINFORCED, LAMINATED, SUPPORTED OR SIMILARLY COMBINED WITH OTHER MATERIALS – OF ACRYLIC POLYMERS: OTHER : OTHER : OTHER | 18% | 01/07/2017 |
| 392061 | OF POLYCARBONATES | 18% | 01/07/2017 |
| 39206110 | OTHER PLATES, SHEETS, FILM, FOIL AND STRIP, OF PLASTICS, NON – CELLULAR AND NOT REINFORCED, LAMINATED, SUPPORTED OR SIMILARLY COMBINED WITH OTHER MATERIALS – OF POLYCARBONATES, ALKYD RESINS, POLYALLYL ESTERS OR OTHER POLYESTERS : OF POLYCARBONATES :RIGID, | 18% | 01/07/2017 |
| 39206120 | OTHER PLATES, SHEETS, FILM, FOIL AND STRIP, OF PLASTICS, NON – CELLULAR AND NOT REINFORCED, LAMINATED, SUPPORTED OR SIMILARLY COMBINED WITH OTHER MATERIALS – OF POLYCARBONATES, ALKYD RESINS, POLYALLYL ESTERS OR OTHER POLYESTERS : OF POLYCARBONATES :FLEXIB | 18% | 01/07/2017 |
| 39206190 | OTHER PLATES, SHEETS, FILM, FOIL AND STRIP, OF PLASTICS, NON – CELLULAR AND NOT REINFORCED, LAMINATED, SUPPORTED OR SIMILARLY COMBINED WITH OTHER MATERIALS – OF POLYCARBONATES, ALKYD RESINS, POLYALLYL ESTERS OR OTHER POLYESTERS : OF POLYCARBONATES :OTHER | 18% | 01/07/2017 |
| 392062 | OF POLY (ETHYLENE TEREPHTHALATE) | 18% | 01/07/2017 |
| 39206210 | OTHER PLATES, SHEETS, FILM, FOIL AND STRIP, OF PLASTICS, NON – CELLULAR AND NOT REINFORCED, LAMINATED, SUPPORTED OR SIMILARLY COMBINED WITH OTHER MATERIALS – OF POLYCARBONATES, ALKYD RESINS, POLYALLYL ESTERS OR OTHER POLYESTERS : OF POLY (ETHYLENE TEREPHT | 18% | 01/07/2017 |
| 39206220 | OTHER PLATES, SHEETS, FILM, FOIL AND STRIP, OF PLASTICS, NON – CELLULAR AND NOT REINFORCED, LAMINATED, SUPPORTED OR SIMILARLY COMBINED WITH OTHER MATERIALS – OF POLYCARBONATES, ALKYD RESINS, POLYALLYL ESTERS OR OTHER POLYESTERS : OF POLY (ETHYLENE TEREPHT | 18% | 01/07/2017 |
| 39206290 | OTHER PLATES, SHEETS, FILM, FOIL AND STRIP, OF PLASTICS, NON – CELLULAR AND NOT REINFORCED, LAMINATED, SUPPORTED OR SIMILARLY COMBINED WITH OTHER MATERIALS – OF POLYCARBONATES, ALKYD RESINS, POLYALLYL ESTERS OR OTHER POLYESTERS : OF POLY (ETHYLENE TEREPHT | 18% | 01/07/2017 |
| 392063 | OF UNSATURATED POLYESTERS | 18% | 01/07/2017 |
| 39206310 | OTHER PLATES, SHEETS, FILM, FOIL AND STRIP, OF PLASTICS, NON – CELLULAR AND NOT REINFORCED, LAMINATED, SUPPORTED OR SIMILARLY COMBINED WITH OTHER MATERIALS – OF POLYCARBONATES, ALKYD RESINS, POLYALLYL ESTERS OR OTHER POLYESTERS : OF UNSATURATED POLYESTERS | 18% | 01/07/2017 |
| 39206320 | OTHER PLATES, SHEETS, FILM, FOIL AND STRIP, OF PLASTICS, NON – CELLULAR AND NOT REINFORCED, LAMINATED, SUPPORTED OR SIMILARLY COMBINED WITH OTHER MATERIALS – OF POLYCARBONATES, ALKYD RESINS, POLYALLYL ESTERS OR OTHER POLYESTERS : OF UNSATURATED POLYESTERS | 18% | 01/07/2017 |
| 39206390 | OTHER PLATES, SHEETS, FILM, FOIL AND STRIP, OF PLASTICS, NON – CELLULAR AND NOT REINFORCED, LAMINATED, SUPPORTED OR SIMILARLY COMBINED WITH OTHER MATERIALS – OF POLYCARBONATES, ALKYD RESINS, POLYALLYL ESTERS OR OTHER POLYESTERS : OF UNSATURATED POLYESTERS | 18% | 01/07/2017 |
| 392069 | OF OTHER POLYESTERS | 18% | 01/07/2017 |
| 39206911 | OTHER PLATES, SHEETS, FILM, FOIL AND STRIP, OF PLASTICS, NON – CELLULAR AND NOT REINFORCED, LAMINATED, SUPPORTED OR SIMILARLY COMBINED WITH OTHER MATERIALS – OF POLYCARBONATES, ALKYD RESINS, POLYALLYL ESTERS OR OTHER POLYESTERS : OF OTHER POLYESTERS : PAC | 18% | 01/07/2017 |
| 39206912 | OTHER PLATES, SHEETS, FILM, FOIL AND STRIP, OF PLASTICS, NON – CELLULAR AND NOT REINFORCED, LAMINATED, SUPPORTED OR SIMILARLY COMBINED WITH OTHER MATERIALS – OF POLYCARBONATES, ALKYD RESINS, POLYALLYL ESTERS OR OTHER POLYESTERS : OF OTHER POLYESTERS : PAC | 18% | 01/07/2017 |
| 39206919 | OTHER PLATES, SHEETS, FILM, FOIL AND STRIP, OF PLASTICS, NON – CELLULAR AND NOT REINFORCED, LAMINATED, SUPPORTED OR SIMILARLY COMBINED WITH OTHER MATERIALS – OF POLYCARBONATES, ALKYD RESINS, POLYALLYL ESTERS OR OTHER POLYESTERS : OF OTHER POLYESTERS : PAC | 18% | 01/07/2017 |
| 39206921 | OTHER PLATES, SHEETS, FILM, FOIL AND STRIP, OF PLASTICS, NON – CELLULAR AND NOT REINFORCED, LAMINATED, SUPPORTED OR SIMILARLY COMBINED WITH OTHER MATERIALS – OF POLYCARBONATES, ALKYD RESINS, POLYALLYL ESTERS OR OTHER POLYESTERS : OF OTHER POLYESTERS : SUN | 18% | 01/07/2017 |
| 39206922 | OTHER PLATES, SHEETS, FILM, FOIL AND STRIP, OF PLASTICS, NON – CELLULAR AND NOT REINFORCED, LAMINATED, SUPPORTED OR SIMILARLY COMBINED WITH OTHER MATERIALS – OF POLYCARBONATES, ALKYD RESINS, POLYALLYL ESTERS OR OTHER POLYESTERS : OF OTHER POLYESTERS : SUN | 18% | 01/07/2017 |
| 39206929 | OTHER PLATES, SHEETS, FILM, FOIL AND STRIP, OF PLASTICS, NON – CELLULAR AND NOT REINFORCED, LAMINATED, SUPPORTED OR SIMILARLY COMBINED WITH OTHER MATERIALS – OF POLYCARBONATES, ALKYD RESINS, POLYALLYL ESTERS OR OTHER POLYESTERS : OF OTHER POLYESTERS : SUN | 18% | 01/07/2017 |
| 39206931 | OTHER PLATES, SHEETS, FILM, FOIL AND STRIP, OF PLASTICS, NON – CELLULAR AND NOT REINFORCED, LAMINATED, SUPPORTED OR SIMILARLY COMBINED WITH OTHER MATERIALS – OF POLYCARBONATES, ALKYD RESINS, POLYALLYL ESTERS OR OTHER POLYESTERS : OF OTHER POLYESTERS : OTH | 18% | 01/07/2017 |
| 39206932 | OTHER PLATES, SHEETS, FILM, FOIL AND STRIP, OF PLASTICS, NON – CELLULAR AND NOT REINFORCED, LAMINATED, SUPPORTED OR SIMILARLY COMBINED WITH OTHER MATERIALS – OF POLYCARBONATES, ALKYD RESINS, POLYALLYL ESTERS OR OTHER POLYESTERS : OF OTHER POLYESTERS : OTH | 18% | 01/07/2017 |
| 39206939 | OTHER PLATES, SHEETS, FILM, FOIL AND STRIP, OF PLASTICS, NON – CELLULAR AND NOT REINFORCED, LAMINATED, SUPPORTED OR SIMILARLY COMBINED WITH OTHER MATERIALS – OF POLYCARBONATES, ALKYD RESINS, POLYALLYL ESTERS OR OTHER POLYESTERS : OF OTHER POLYESTERS : OTH | 18% | 01/07/2017 |
| 39206991 | OTHER PLATES, SHEETS, FILM, FOIL AND STRIP, OF PLASTICS, NON – CELLULAR AND NOT REINFORCED, LAMINATED, SUPPORTED OR SIMILARLY COMBINED WITH OTHER MATERIALS – OF POLYCARBONATES, ALKYD RESINS, POLYALLYL ESTERS OR OTHER POLYESTERS : OF OTHER POLYESTERS : OTH | 18% | 01/07/2017 |
| 39206992 | OTHER PLATES, SHEETS, FILM, FOIL AND STRIP, OF PLASTICS, NON – CELLULAR AND NOT REINFORCED, LAMINATED, SUPPORTED OR SIMILARLY COMBINED WITH OTHER MATERIALS – OF POLYCARBONATES, ALKYD RESINS, POLYALLYL ESTERS OR OTHER POLYESTERS : OF OTHER POLYESTERS : OTH | 18% | 01/07/2017 |
| 39206999 | OTHER PLATES, SHEETS, FILM, FOIL AND STRIP, OF PLASTICS, NON – CELLULAR AND NOT REINFORCED, LAMINATED, SUPPORTED OR SIMILARLY COMBINED WITH OTHER MATERIALS – OF POLYCARBONATES, ALKYD RESINS, POLYALLYL ESTERS OR OTHER POLYESTERS : OF OTHER POLYESTERS : OTH | 18% | 01/07/2017 |
| 392071 | OF REGENERATED CELLULOSE | 18% | 01/07/2017 |
| 39207111 | OTHER PLATES, SHEETS, FILM, FOIL AND STRIP, OF PLASTICS, NON – CELLULAR AND NOT REINFORCED, LAMINATED, SUPPORTED OR SIMILARLY COMBINED WITH OTHER MATERIALS – OF CELLULOSE OR ITS CHEMICAL DERIVATIVES: OF REGENERATED CELLULOSE: CELLO PHANE TRANSPARENT:FILM | 18% | 01/07/2017 |
| 39207119 | OTHER PLATES, SHEETS, FILM, FOIL AND STRIP, OF PLASTICS, NON – CELLULAR AND NOT REINFORCED, LAMINATED, SUPPORTED OR SIMILARLY COMBINED WITH OTHER MATERIALS – OF CELLULOSE OR ITS CHEMICAL DERIVATIVES: OF REGENERATED CELLULOSE: CELLO PHANE TRANSPARENT:OTHER | 18% | 01/07/2017 |
| 39207121 | OTHER PLATES, SHEETS, FILM, FOIL AND STRIP, OF PLASTICS, NON – CELLULAR AND NOT REINFORCED, LAMINATED, SUPPORTED OR SIMILARLY COMBINED WITH OTHER MATERIALS – OF CELLULOSE OR ITS CHEMICAL DERIVATIVES: OF REGENERATED CELLULOSE: SHEETS OF CELLULOSE NITRATE A | 18% | 01/07/2017 |
| 39207129 | OTHER PLATES, SHEETS, FILM, FOIL AND STRIP, OF PLASTICS, NON – CELLULAR AND NOT REINFORCED, LAMINATED, SUPPORTED OR SIMILARLY COMBINED WITH OTHER MATERIALS – OF CELLULOSE OR ITS CHEMICAL DERIVATIVES: OF REGENERATED CELLULOSE: SHEETS OF CELLULOSE NITRATE A | 18% | 01/07/2017 |
| 39207191 | OTHER PLATES, SHEETS, FILM, FOIL AND STRIP, OF PLASTICS, NON – CELLULAR AND NOT REINFORCED, LAMINATED, SUPPORTED OR SIMILARLY COMBINED WITH OTHER MATERIALS – OF CELLULOSE OR ITS CHEMICAL DERIVATIVES: OF REGENERATED CELLULOSE: OTHER : RIGID, PLAIN | 18% | 01/07/2017 |
| 39207192 | OTHER PLATES, SHEETS, FILM, FOIL AND STRIP, OF PLASTICS, NON – CELLULAR AND NOT REINFORCED, LAMINATED, SUPPORTED OR SIMILARLY COMBINED WITH OTHER MATERIALS – OF CELLULOSE OR ITS CHEMICAL DERIVATIVES: OF REGENERATED CELLULOSE: OTHER :FLEXIBLE, PLAIN | 18% | 01/07/2017 |
| 39207199 | OTHER PLATES, SHEETS, FILM, FOIL AND STRIP, OF PLASTICS, NON – CELLULAR AND NOT REINFORCED, LAMINATED, SUPPORTED OR SIMILARLY COMBINED WITH OTHER MATERIALS – OF CELLULOSE OR ITS CHEMICAL DERIVATIVES: OF REGENERATED CELLULOSE: OTHER :OTHER | 18% | 01/07/2017 |
| 39207210 | OTHER PLATES, SHEETS, FILM, FOIL AND STRIP, OF PLASTICS, NON – CELLULAR AND NOT REINFORCED, LAMINATED, SUPPORTED OR SIMILARLY COMBINED WITH OTHER MATERIALS – OF CELLULOSE OR ITS CHEMICAL DERIVATIVES: OF VULCANISED FIBRE :RIGID, PLAIN | 18% | 01/07/2017 |
| 39207220 | OTHER PLATES, SHEETS, FILM, FOIL AND STRIP, OF PLASTICS, NON – CELLULAR AND NOT REINFORCED, LAMINATED, SUPPORTED OR SIMILARLY COMBINED WITH OTHER MATERIALS – OF CELLULOSE OR ITS CHEMICAL DERIVATIVES: OF VULCANISED FIBRE :FLEXIBLE, PLAIN | 18% | 01/07/2017 |
| 39207290 | OTHER PLATES, SHEETS, FILM, FOIL AND STRIP, OF PLASTICS, NON – CELLULAR AND NOT REINFORCED, LAMINATED, SUPPORTED OR SIMILARLY COMBINED WITH OTHER MATERIALS – OF CELLULOSE OR ITS CHEMICAL DERIVATIVES: OF VULCANISED FIBRE : OTHER | 18% | 01/07/2017 |
| 392073 | OF CELLULOSE ACETATE | 18% | 01/07/2017 |
| 39207311 | OTHER PLATES, SHEETS, FILM, FOIL AND STRIP, OF PLASTICS, NON – CELLULAR AND NOT REINFORCED, LAMINATED, SUPPORTED OR SIMILARLY COMBINED WITH OTHER MATERIALS – OF CELLULOSE OR ITS CHEMICAL DERIVATIVES: OF CELLULOSE ACETATE: SHEET OF CELLULOSE ACETATE, NON – | 18% | 01/07/2017 |
| 39207312 | OTHER PLATES, SHEETS, FILM, FOIL AND STRIP, OF PLASTICS, NON – CELLULAR AND NOT REINFORCED, LAMINATED, SUPPORTED OR SIMILARLY COMBINED WITH OTHER MATERIALS – OF CELLULOSE OR ITS CHEMICAL DERIVATIVES: OF CELLULOSE ACETATE: SHEET OF CELLULOSE ACETATE, NON – | 18% | 01/07/2017 |
| 39207319 | OTHER PLATES, SHEETS, FILM, FOIL AND STRIP, OF PLASTICS, NON – CELLULAR AND NOT REINFORCED, LAMINATED, SUPPORTED OR SIMILARLY COMBINED WITH OTHER MATERIALS – OF CELLULOSE OR ITS CHEMICAL DERIVATIVES: OF CELLULOSE ACETATE: SHEET OF CELLULOSE ACETATE, NON – | 18% | 01/07/2017 |
| 39207321 | OTHER PLATES, SHEETS, FILM, FOIL AND STRIP, OF PLASTICS, NON – CELLULAR AND NOT REINFORCED, LAMINATED, SUPPORTED OR SIMILARLY COMBINED WITH OTHER MATERIALS – OF CELLULOSE OR ITS CHEMICAL DERIVATIVES: OF CELLULOSE ACETATE: SHEETS OF CELLULOSE ACETATE, PLAS | 18% | 01/07/2017 |
| 39207322 | OTHER PLATES, SHEETS, FILM, FOIL AND STRIP, OF PLASTICS, NON – CELLULAR AND NOT REINFORCED, LAMINATED, SUPPORTED OR SIMILARLY COMBINED WITH OTHER MATERIALS – OF CELLULOSE OR ITS CHEMICAL DERIVATIVES: OF CELLULOSE ACETATE: SHEETS OF CELLULOSE ACETATE, PLAS | 18% | 01/07/2017 |
| 39207329 | OTHER PLATES, SHEETS, FILM, FOIL AND STRIP, OF PLASTICS, NON – CELLULAR AND NOT REINFORCED, LAMINATED, SUPPORTED OR SIMILARLY COMBINED WITH OTHER MATERIALS – OF CELLULOSE OR ITS CHEMICAL DERIVATIVES: OF CELLULOSE ACETATE: SHEETS OF CELLULOSE ACETATE, PLAS | 18% | 01/07/2017 |
| 39207391 | OTHER PLATES, SHEETS, FILM, FOIL AND STRIP, OF PLASTICS, NON – CELLULAR AND NOT REINFORCED, LAMINATED, SUPPORTED OR SIMILARLY COMBINED WITH OTHER MATERIALS – OF CELLULOSE OR ITS CHEMICAL DERIVATIVES: OF CELLULOSE ACETATE: OTHER :RIGID, PLAIN | 18% | 01/07/2017 |
| 39207392 | OTHER PLATES, SHEETS, FILM, FOIL AND STRIP, OF PLASTICS, NON – CELLULAR AND NOT REINFORCED, LAMINATED, SUPPORTED OR SIMILARLY COMBINED WITH OTHER MATERIALS – OF CELLULOSE OR ITS CHEMICAL DERIVATIVES: OF CELLULOSE ACETATE: OTHER :FLEXIBLE, PLAIN | 18% | 01/07/2017 |
| 39207399 | OTHER PLATES, SHEETS, FILM, FOIL AND STRIP, OF PLASTICS, NON – CELLULAR AND NOT REINFORCED, LAMINATED, SUPPORTED OR SIMILARLY COMBINED WITH OTHER MATERIALS – OF CELLULOSE OR ITS CHEMICAL DERIVATIVES: OF CELLULOSE ACETATE: OTHER :OTHER | 18% | 01/07/2017 |
| 392079 | OF OTHER CELLULOSE DERIVATIVES | 18% | 01/07/2017 |
| 39207911 | OTHER PLATES, SHEETS, FILM, FOIL AND STRIP, OF PLASTICS, NON – CELLULAR AND NOT REINFORCED, LAMINATED, SUPPORTED OR SIMILARLY COMBINED WITH OTHER MATERIALS – OF CELLULOSE OR ITS CHEMICAL DERIVATIVES: OF OTHER CELLULOSE DERIVATIVES : SHEETS OF CELLULOSE NI | 18% | 01/07/2017 |
| 39207912 | OTHER PLATES, SHEETS, FILM, FOIL AND STRIP, OF PLASTICS, NON – CELLULAR AND NOT REINFORCED, LAMINATED, SUPPORTED OR SIMILARLY COMBINED WITH OTHER MATERIALS – OF CELLULOSE OR ITS CHEMICAL DERIVATIVES: OF OTHER CELLULOSE DERIVATIVES : SHEETS OF CELLULOSE NI | 18% | 01/07/2017 |
| 39207919 | OTHER PLATES, SHEETS, FILM, FOIL AND STRIP, OF PLASTICS, NON – CELLULAR AND NOT REINFORCED, LAMINATED, SUPPORTED OR SIMILARLY COMBINED WITH OTHER MATERIALS – OF CELLULOSE OR ITS CHEMICAL DERIVATIVES: OF OTHER CELLULOSE DERIVATIVES : SHEETS OF CELLULOSE NI | 18% | 01/07/2017 |
| 39207991 | OTHER PLATES, SHEETS, FILM, FOIL AND STRIP, OF PLASTICS, NON – CELLULAR AND NOT REINFORCED, LAMINATED, SUPPORTED OR SIMILARLY COMBINED WITH OTHER MATERIALS – OF CELLULOSE OR ITS CHEMICAL DERIVATIVES: OF OTHER CELLULOSE DERIVATIVES : OTHER :RIGID, PLAIN | 18% | 01/07/2017 |
| 39207992 | OTHER PLATES, SHEETS, FILM, FOIL AND STRIP, OF PLASTICS, NON – CELLULAR AND NOT REINFORCED, LAMINATED, SUPPORTED OR SIMILARLY COMBINED WITH OTHER MATERIALS – OF CELLULOSE OR ITS CHEMICAL DERIVATIVES: OF OTHER CELLULOSE DERIVATIVES : OTHER :FLEXIBLE, PLAIN | 18% | 01/07/2017 |
| 39207999 | OTHER PLATES, SHEETS, FILM, FOIL AND STRIP, OF PLASTICS, NON – CELLULAR AND NOT REINFORCED, LAMINATED, SUPPORTED OR SIMILARLY COMBINED WITH OTHER MATERIALS – OF CELLULOSE OR ITS CHEMICAL DERIVATIVES: OF OTHER CELLULOSE DERIVATIVES : OTHER :OTHER | 18% | 01/07/2017 |
| 392091 | OF OTHER PLASTICS | 18% | 01/07/2017 |
| 39209110 | RIGID, PLAIN | 18% | 01/07/2017 |
| 39209111 | OTHER PLATES, SHEETS, FILM, FOIL AND STRIP, OF PLASTICS, NON – CELLULAR AND NOT REINFORCED, LAMINATED, SUPPORTED OR SIMILARLY COMBINED WITH OTHER MATERIALS – OF OTHER PLASTICS: OF POLY (VINYL BUTYRAL): RIGID, PLAIN | 18% | 01/07/2017 |
| 39209112 | OTHER PLATES, SHEETS, FILM, FOIL AND STRIP, OF PLASTICS, NON – CELLULAR AND NOT REINFORCED, LAMINATED, SUPPORTED OR SIMILARLY COMBINED WITH OTHER MATERIALS – OF OTHER PLASTICS: OF POLY (VINYL BUTYRAL): FLEXIBLE, PLAIN | 18% | 01/07/2017 |
| 39209119 | OTHER PLATES, SHEETS, FILM, FOIL AND STRIP, OF PLASTICS, NON – CELLULAR AND NOT REINFORCED, LAMINATED, SUPPORTED OR SIMILARLY COMBINED WITH OTHER MATERIALS – OF OTHER PLASTICS: OF POLY (VINYL BUTYRAL): OTHER | 18% | 01/07/2017 |
| 39209120 | FLEXIBLE, PLAIN | 18% | 01/07/2017 |
| 39209190 | OTHER | 18% | 01/07/2017 |
| 392092 | OF POLYAMIDES | 18% | 01/07/2017 |
| 39209211 | OTHER PLATES, SHEETS, FILM, FOIL AND STRIP, OF PLASTICS, NON – CELLULAR AND NOT REINFORCED, LAMINATED, SUPPORTED OR SIMILARLY COMBINED WITH OTHER MATERIALS – OF POLYAMIDES: POLY (AMIDE FLUORIDE) FILM: RIGID, PLAIN | 18% | 01/07/2017 |
| 39209212 | OTHER PLATES, SHEETS, FILM, FOIL AND STRIP, OF PLASTICS, NON – CELLULAR AND NOT REINFORCED, LAMINATED, SUPPORTED OR SIMILARLY COMBINED WITH OTHER MATERIALS – OF POLYAMIDES: POLY (AMIDE FLUORIDE) FILM: FLEXIBLE, PLAIN | 18% | 01/07/2017 |
| 39209219 | OTHER PLATES, SHEETS, FILM, FOIL AND STRIP, OF PLASTICS, NON – CELLULAR AND NOT REINFORCED, LAMINATED, SUPPORTED OR SIMILARLY COMBINED WITH OTHER MATERIALS – OF POLYAMIDES: POLY (AMIDE FLUORIDE) FILM: OTHER | 18% | 01/07/2017 |
| 39209291 | OTHER PLATES, SHEETS, FILM, FOIL AND STRIP, OF PLASTICS, NON – CELLULAR AND NOT REINFORCED, LAMINATED, SUPPORTED OR SIMILARLY COMBINED WITH OTHER MATERIALS – OF POLYAMIDES: POLY (AMIDE FLUORIDE) FILM: OTHER : RIGID, PLAIN | 18% | 01/07/2017 |
| 39209292 | OTHER PLATES, SHEETS, FILM, FOIL AND STRIP, OF PLASTICS, NON – CELLULAR AND NOT REINFORCED, LAMINATED, SUPPORTED OR SIMILARLY COMBINED WITH OTHER MATERIALS – OF POLYAMIDES: POLY (AMIDE FLUORIDE) FILM: OTHER : FLEXIBLE, PLAIN | 18% | 01/07/2017 |
| 39209299 | OTHER PLATES, SHEETS, FILM, FOIL AND STRIP, OF PLASTICS, NON – CELLULAR AND NOT REINFORCED, LAMINATED, SUPPORTED OR SIMILARLY COMBINED WITH OTHER MATERIALS – OF POLYAMIDES: POLY (AMIDE FLUORIDE) FILM: OTHER : OTHER | 18% | 01/07/2017 |
| 392093 | OF AMINO-RESINS | 18% | 01/07/2017 |
| 39209310 | OTHER PLATES, SHEETS, FILM, FOIL AND STRIP, OF PLASTICS, NON – CELLULAR AND NOT REINFORCED, LAMINATED, SUPPORTED OR SIMILARLY COMBINED WITH OTHER MATERIALS – OF AMINO – RESINS : RIGID, PLAIN | 18% | 01/07/2017 |
| 39209320 | OTHER PLATES, SHEETS, FILM, FOIL AND STRIP, OF PLASTICS, NON – CELLULAR AND NOT REINFORCED, LAMINATED, SUPPORTED OR SIMILARLY COMBINED WITH OTHER MATERIALS – OF AMINO – RESINS : FLEXIBLE, PLAIN | 18% | 01/07/2017 |
| 39209390 | OTHER PLATES, SHEETS, FILM, FOIL AND STRIP, OF PLASTICS, NON – CELLULAR AND NOT REINFORCED, LAMINATED, SUPPORTED OR SIMILARLY COMBINED WITH OTHER MATERIALS – OF AMINO – RESINS : OTHER | 18% | 01/07/2017 |
| 392094 | OF PHENOLIC RESINS | 18% | 01/07/2017 |
| 39209410 | OTHER PLATES, SHEETS, FILM, FOIL AND STRIP, OF PLASTICS, NON – CELLULAR AND NOT REINFORCED, LAMINATED, SUPPORTED OR SIMILARLY COMBINED WITH OTHER MATERIALS – OF PHENOLIC RESINS : RIGID, PLAIN | 18% | 01/07/2017 |
| 39209420 | OTHER PLATES, SHEETS, FILM, FOIL AND STRIP, OF PLASTICS, NON – CELLULAR AND NOT REINFORCED, LAMINATED, SUPPORTED OR SIMILARLY COMBINED WITH OTHER MATERIALS – OF PHENOLIC RESINS : FLEXIBLE, PLAIN | 18% | 01/07/2017 |
| 39209490 | OTHER PLATES, SHEETS, FILM, FOIL AND STRIP, OF PLASTICS, NON – CELLULAR AND NOT REINFORCED, LAMINATED, SUPPORTED OR SIMILARLY COMBINED WITH OTHER MATERIALS – OF PHENOLIC RESINS : OTHER | 18% | 01/07/2017 |
| 392099 | OF OTHER PLASTICS | 18% | 01/07/2017 |
| 39209911 | OTHER PLATES, SHEETS, FILM, FOIL AND STRIP, OF PLASTICS, NON – CELLULAR AND NOT REINFORCED, LAMINATED, SUPPORTED OR SIMILARLY COMBINED WITH OTHER MATERIALS – OF OTHER PLASTICS: PLATES, SHEETS, FILM, FOIL AND STRIP OF POLY(VINYL ACETATE) : RIGID, PLAIN | 18% | 01/07/2017 |
| 39209912 | OTHER PLATES, SHEETS, FILM, FOIL AND STRIP, OF PLASTICS, NON – CELLULAR AND NOT REINFORCED, LAMINATED, SUPPORTED OR SIMILARLY COMBINED WITH OTHER MATERIALS – OF OTHER PLASTICS: PLATES, SHEETS, FILM, FOIL AND STRIP OF POLY(VINYL ACETATE) : FLEXIBLE, PLAIN | 18% | 01/07/2017 |
| 39209919 | OTHER PLATES, SHEETS, FILM, FOIL AND STRIP, OF PLASTICS, NON – CELLULAR AND NOT REINFORCED, LAMINATED, SUPPORTED OR SIMILARLY COMBINED WITH OTHER MATERIALS – OF OTHER PLASTICS: PLATES, SHEETS, FILM, FOIL AND STRIP OF POLY(VINYL ACETATE) : OTHER | 18% | 01/07/2017 |
| 39209921 | OTHER PLATES, SHEETS, FILM, FOIL AND STRIP, OF PLASTICS, NON – CELLULAR AND NOT REINFORCED, LAMINATED, SUPPORTED OR SIMILARLY COMBINED WITH OTHER MATERIALS – OF OTHER PLASTICS: FILM, SHEETS, STRIP OF VINYL PLASTICS : RIGID, PLAIN | 18% | 01/07/2017 |
| 39209922 | OTHER PLATES, SHEETS, FILM, FOIL AND STRIP, OF PLASTICS, NON – CELLULAR AND NOT REINFORCED, LAMINATED, SUPPORTED OR SIMILARLY COMBINED WITH OTHER MATERIALS – OF OTHER PLASTICS: FILM, SHEETS, STRIP OF VINYL PLASTICS : FLEXIBLE, PLAIN | 18% | 01/07/2017 |
| 39209929 | OTHER PLATES, SHEETS, FILM, FOIL AND STRIP, OF PLASTICS, NON – CELLULAR AND NOT REINFORCED, LAMINATED, SUPPORTED OR SIMILARLY COMBINED WITH OTHER MATERIALS – OF OTHER PLASTICS: FILM, SHEETS, STRIP OF VINYL PLASTICS : OTHER | 18% | 01/07/2017 |
| 39209931 | OTHER PLATES, SHEETS, FILM, FOIL AND STRIP, OF PLASTICS, NON – CELLULAR AND NOT REINFORCED, LAMINATED, SUPPORTED OR SIMILARLY COMBINED WITH OTHER MATERIALS – OF OTHER PLASTICS: PLATES, SHEETS, STRIP, FILM OR FOIL OF COPOLYMERS OF VINYL CHLORIDE AND VINYL | 18% | 01/07/2017 |
| 39209932 | OTHER PLATES, SHEETS, FILM, FOIL AND STRIP, OF PLASTICS, NON – CELLULAR AND NOT REINFORCED, LAMINATED, SUPPORTED OR SIMILARLY COMBINED WITH OTHER MATERIALS – OF OTHER PLASTICS: PLATES, SHEETS, STRIP, FILM OR FOIL OF COPOLYMERS OF VINYL CHLORIDE AND VINYL | 18% | 01/07/2017 |
| 39209939 | OTHER PLATES, SHEETS, FILM, FOIL AND STRIP, OF PLASTICS, NON – CELLULAR AND NOT REINFORCED, LAMINATED, SUPPORTED OR SIMILARLY COMBINED WITH OTHER MATERIALS – OF OTHER PLASTICS: PLATES, SHEETS, STRIP, FILM OR FOIL OF COPOLYMERS OF VINYL CHLORIDE AND VINYL | 18% | 01/07/2017 |
| 39209941 | OTHER PLATES, SHEETS, FILM, FOIL AND STRIP, OF PLASTICS, NON – CELLULAR AND NOT REINFORCED, LAMINATED, SUPPORTED OR SIMILARLY COMBINED WITH OTHER MATERIALS – OF OTHER PLASTICS: SHEET OF POLY (TETRAFLUORO – ETHYLENE) (PTFE): RIGID, PLAIN | 18% | 01/07/2017 |
| 39209942 | OTHER PLATES, SHEETS, FILM, FOIL AND STRIP, OF PLASTICS, NON – CELLULAR AND NOT REINFORCED, LAMINATED, SUPPORTED OR SIMILARLY COMBINED WITH OTHER MATERIALS – OF OTHER PLASTICS: SHEET OF POLY (TETRAFLUORO – ETHYLENE) (PTFE): FLEXIBLE, PLAIN | 18% | 01/07/2017 |
| 39209949 | OTHER PLATES, SHEETS, FILM, FOIL AND STRIP, OF PLASTICS, NON – CELLULAR AND NOT REINFORCED, LAMINATED, SUPPORTED OR SIMILARLY COMBINED WITH OTHER MATERIALS – OF OTHER PLASTICS: SHEET OF POLY (TETRAFLUORO – ETHYLENE) (PTFE): OTHER | 18% | 01/07/2017 |
| 39209951 | OTHER PLATES, SHEETS, FILM, FOIL AND STRIP, OF PLASTICS, NON – CELLULAR AND NOT REINFORCED, LAMINATED, SUPPORTED OR SIMILARLY COMBINED WITH OTHER MATERIALS – OF OTHER PLASTICS: RETRO REFLECTIVE SHEETING: RIGID, PLAIN | 18% | 01/07/2017 |
| 39209952 | OTHER PLATES, SHEETS, FILM, FOIL AND STRIP, OF PLASTICS, NON – CELLULAR AND NOT REINFORCED, LAMINATED, SUPPORTED OR SIMILARLY COMBINED WITH OTHER MATERIALS – OF OTHER PLASTICS: RETRO REFLECTIVE SHEETING: FLEXIBLE, PLAIN | 18% | 01/07/2017 |
| 39209959 | OTHER PLATES, SHEETS, FILM, FOIL AND STRIP, OF PLASTICS, NON – CELLULAR AND NOT REINFORCED, LAMINATED, SUPPORTED OR SIMILARLY COMBINED WITH OTHER MATERIALS – OF OTHER PLASTICS: RETRO REFLECTIVE SHEETING: OTHER | 18% | 01/07/2017 |
| 39209960 | OTHER PLATES, SHEETS, FILM, FOIL AND STRIP, OF PLASTICS, NON – CELLULAR AND NOT REINFORCED, LAMINATED, SUPPORTED OR SIMILARLY COMBINED WITH OTHER MATERIALS – OF OTHER PLASTICS: CLICKING BOARDS FOR LEATHER MACHINERY | 18% | 01/07/2017 |
| 39209991 | OTHER PLATES, SHEETS, FILM, FOIL AND STRIP, OF PLASTICS, NON – CELLULAR AND NOT REINFORCED, LAMINATED, SUPPORTED OR SIMILARLY COMBINED WITH OTHER MATERIALS – OF OTHER PLASTICS: OTHER : RIGID, PLAIN | 18% | 01/07/2017 |
| 39209992 | OTHER PLATES, SHEETS, FILM, FOIL AND STRIP, OF PLASTICS, NON – CELLULAR AND NOT REINFORCED, LAMINATED, SUPPORTED OR SIMILARLY COMBINED WITH OTHER MATERIALS – OF OTHER PLASTICS: OTHER : FLEXIBLE, PLAIN | 18% | 01/07/2017 |
| 39209999 | OTHER PLATES, SHEETS, FILM, FOIL AND STRIP, OF PLASTICS, NON – CELLULAR AND NOT REINFORCED, LAMINATED, SUPPORTED OR SIMILARLY COMBINED WITH OTHER MATERIALS – OF OTHER PLASTICS: OTHER : OTHER | 18% | 01/07/2017 |
| 3921 | OTHER PLATES, SHEETS, FILM, FOIL AND STRIP, OF PLASTICS – CELLULAR : | 18% | 01/07/2017 |
| 39211100 | OTHER PLATES, SHEETS, FILM, FOIL AND STRIP, OF PLASTICS – CELLULAR : OF POLYMERS OF STYRENE | 18% | 01/07/2017 |
| 39211200 | OTHER PLATES, SHEETS, FILM, FOIL AND STRIP, OF PLASTICS – CELLULAR : OF POLYMERS OF VINYL CHLORIDE | 18% | 01/07/2017 |
| 392113 | OF POLYURETHANES | 18% | 01/07/2017 |
| 39211310 | OTHER PLATES, SHEETS, FILM, FOIL AND STRIP, OF PLASTICS – CELLULAR : OF POLYURETHANES:FLEXIBLE | 18% | 01/07/2017 |
| 39211390 | OTHER PLATES, SHEETS, FILM, FOIL AND STRIP, OF PLASTICS – CELLULAR : OF POLYURETHANES:OTHER | 18% | 01/07/2017 |
| 39211400 | OTHER PLATES, SHEETS, FILM, FOIL AND STRIP, OF PLASTICS – CELLULAR : OF REGENERATED CELLULOSE | 18% | 01/07/2017 |
| 39211900 | OTHER PLATES, SHEETS, FILM, FOIL AND STRIP, OF PLASTICS – CELLULAR : OF OTHER PLASTICS | 18% | 01/07/2017 |
| 392190 | OTHER | 18% | 01/07/2017 |
| 39219010 | OTHER PLATES, SHEETS, FILM, FOIL AND STRIP, OF PLASTICS – OTHER : THERMOCOL | 18% | 01/07/2017 |
| 39219021 | OTHER PLATES, SHEETS, FILM, FOIL AND STRIP, OF PLASTICS – OTHER : OF POLYMERS OF VINYL CHLORIDE : RIGID, LACQUERED | 18% | 01/07/2017 |
| 39219022 | OTHER PLATES, SHEETS, FILM, FOIL AND STRIP, OF PLASTICS – OTHER : OF POLYMERS OF VINYL CHLORIDE : FLEXIBLE, LACQUERED | 18% | 01/07/2017 |
| 39219023 | OTHER PLATES, SHEETS, FILM, FOIL AND STRIP, OF PLASTICS – OTHER : OF POLYMERS OF VINYL CHLORIDE : RIGID, METALLISED | 18% | 01/07/2017 |
| 39219024 | OTHER PLATES, SHEETS, FILM, FOIL AND STRIP, OF PLASTICS – OTHER : OF POLYMERS OF VINYL CHLORIDE : FLEXIBLE, METALLISED | 18% | 01/07/2017 |
| 39219025 | OTHER PLATES, SHEETS, FILM, FOIL AND STRIP, OF PLASTICS – OTHER : OF POLYMERS OF VINYL CHLORIDE : RIGID, LAMINATED | 18% | 01/07/2017 |
| 39219026 | OTHER PLATES, SHEETS, FILM, FOIL AND STRIP, OF PLASTICS – OTHER : OF POLYMERS OF VINYL CHLORIDE : FLEXIBLE, LAMINATED | 18% | 01/07/2017 |
| 39219029 | OTHER PLATES, SHEETS, FILM, FOIL AND STRIP, OF PLASTICS – OTHER : OF POLYMERS OF VINYL CHLORIDE : OTHER | 18% | 01/07/2017 |
| 39219031 | OTHER PLATES, SHEETS, FILM, FOIL AND STRIP, OF PLASTICS – OTHER : OF REGENERATED CELLULOSE : RIGID, LACQUERED | 18% | 01/07/2017 |
| 39219032 | OTHER PLATES, SHEETS, FILM, FOIL AND STRIP, OF PLASTICS – OTHER : OF REGENERATED CELLULOSE : FLEXIBLE, LACQUERED | 18% | 01/07/2017 |
| 39219033 | OTHER PLATES, SHEETS, FILM, FOIL AND STRIP, OF PLASTICS – OTHER : OF REGENERATED CELLULOSE : RIGID, METALLISED | 18% | 01/07/2017 |
| 39219034 | OTHER PLATES, SHEETS, FILM, FOIL AND STRIP, OF PLASTICS – OTHER : OF REGENERATED CELLULOSE : FLEXIBLE, METALLISED | 18% | 01/07/2017 |
| 39219035 | OTHER PLATES, SHEETS, FILM, FOIL AND STRIP, OF PLASTICS – OTHER : OF REGENERATED CELLULOSE : RIGID, LAMINATED | 18% | 01/07/2017 |
| 39219036 | OTHER PLATES, SHEETS, FILM, FOIL AND STRIP, OF PLASTICS – OTHER : OF REGENERATED CELLULOSE : FLEXIBLE, LAMINATED | 18% | 01/07/2017 |
| 39219039 | OTHER PLATES, SHEETS, FILM, FOIL AND STRIP, OF PLASTICS – OTHER : OF REGENERATED CELLULOSE : OTHER | 18% | 01/07/2017 |
| 39219091 | OTHER PLATES, SHEETS, FILM, FOIL AND STRIP, OF PLASTICS – OTHER : OTHER : RIGID, LACQUERED | 18% | 01/07/2017 |
| 39219092 | OTHER PLATES, SHEETS, FILM, FOIL AND STRIP, OF PLASTICS – OTHER : OTHER : FLEXIBLE, LACQUERED | 18% | 01/07/2017 |
| 39219093 | OTHER PLATES, SHEETS, FILM, FOIL AND STRIP, OF PLASTICS – OTHER : OTHER : RIGID, METALLISED | 18% | 01/07/2017 |
| 39219094 | OTHER PLATES, SHEETS, FILM, FOIL AND STRIP, OF PLASTICS – OTHER : OTHER : FLEXIBLE, METALLISED | 18% | 01/07/2017 |
| 39219095 | OTHER PLATES, SHEETS, FILM, FOIL AND STRIP, OF PLASTICS – OTHER : OTHER : RIGID, LAMINATED | 18% | 01/07/2017 |
| 39219096 | OTHER PLATES, SHEETS, FILM, FOIL AND STRIP, OF PLASTICS – OTHER : OTHER : FLEXIBLE, LAMINATED | 18% | 01/07/2017 |
| 39219099 | OTHER PLATES, SHEETS, FILM, FOIL AND STRIP, OF PLASTICS – OTHER : OTHER : OTHER | 18% | 01/07/2017 |
| 3922 | BATHS, SHOWER-BATHS, SINKS, WASH-BASINS, BIDETS, LAVATORY PANS, SEATS AND COVERS, FLUSHING CISTERNS AND SIMILAR SANITARY WARE, OF PLASTICS | 18% | 15/11/2017 |
| 39221000 | BATHS, SHOWER – BATHS, SINKS, WASH – BASINS, BIDETS, LAVATORY PANS, SEATS AND COVERS, FLUSHING CISTERNS AND SIMILAR SANITARY WARE, OF PLASTICS – BATHS, SHOWER – BATHS, SINKS AND WASH BASINS | 18% | 15/11/2017 |
| 39222000 | BATHS, SHOWER – BATHS, SINKS, WASH – BASINS, BIDETS, LAVATORY PANS, SEATS AND COVERS, FLUSHING CISTERNS AND SIMILAR SANITARY WARE, OF PLASTICS – LAVATORY SEATS AND COVERS | 18% | 15/11/2017 |
| 39229000 | BATHS, SHOWER – BATHS, SINKS, WASH – BASINS, BIDETS, LAVATORY PANS, SEATS AND COVERS, FLUSHING CISTERNS AND SIMILAR SANITARY WARE, OF PLASTICS – OTHER | 18% | 15/11/2017 |
| 3923 | ARTICLES FOR THE CONVEYANCE OR PACKING OF GOODS, OF PLASTICS; STOPPERS, LIDS, CAPS AND OTHER CLOSURES, OF PLASTICS | 18% | 1/01/2020 1/10/2019 01/07/2017 |
| 392310 | BOXES, CASES, CRATES AND SIMILAR ARTICLES | 18% | 1/01/2020 1/10/2019 |
| 39231010 | ARTICLES FOR THE CONVEYANCE OR PACKING OF GOODS, OF PLASTICS; STOPPERS, LIDS, CAPS AND OTHER CLOSURES, OF PLASTICS – BOXES, CASES, CRATES AND SIMILAR ARTICLES: PLASTIC CONTAINERS FOR AUDIO OR VIDEO CASSETTES, CASSETTE TAPES, FLOPPY DISK AND SIMILAR ARTICL | 18% | 1/01/2020 1/10/2019 |
| 39231020 | ARTICLES FOR THE CONVEYANCE OR PACKING OF GOODS, OF PLASTICS; STOPPERS, LIDS, CAPS AND OTHER CLOSURES, OF PLASTICS – BOXES, CASES, CRATES AND SIMILAR ARTICLES: WATCH – BOX, JEWELLERY BOX AND SIMILAR CONTAINERS OF PLASTICS | 18% | 1/01/2020 1/10/2019 |
| 39231030 | ARTICLES FOR THE CONVEYANCE OR PACKING OF GOODS, OF PLASTICS; STOPPERS, LIDS, CAPS AND OTHER CLOSURES, OF PLASTICS – BOXES, CASES, CRATES AND SIMILAR ARTICLES: INSULATED WARE | 18% | 1/01/2020 1/10/2019 |
| 39231040 | ARTICLES FOR THE CONVEYANCE OR PACKING OF GOODS, OF PLASTICS; STOPPERS, LIDS, CAPS AND OTHER CLOSURES, OF PLASTICS – BOXES, CASES, CRATES AND SIMILAR ARTICLES: PACKING FOR ACCOMMODATING CONNECTORS | 18% | 1/01/2020 1/10/2019 |
| 39231090 | ARTICLES FOR THE CONVEYANCE OR PACKING OF GOODS, OF PLASTICS; STOPPERS, LIDS, CAPS AND OTHER CLOSURES, OF PLASTICS – BOXES, CASES, CRATES AND SIMILAR ARTICLES: OTHER | 18% | 1/01/2020 1/10/2019 |
| 39232100 | ARTICLES FOR THE CONVEYANCE OR PACKING OF GOODS, OF PLASTICS; STOPPERS, LIDS, CAPS AND OTHER CLOSURES, OF PLASTICS – SACKS AND BAGS (INCLUDING CONES)OF POLYMERS OF ETHYLENE | 18% | 1/01/2020 1/10/2019 |
| 392329 | OF OTHER PLASTICS | 18% | 1/01/2020 1/10/2019 |
| 39232910 | ARTICLES FOR THE CONVEYANCE OR PACKING OF GOODS, OF PLASTICS; STOPPERS, LIDS, CAPS AND OTHER CLOSURES, OF PLASTICS – SACKS AND BAGS (INCLUDING CONES)- OF OTHER PLASTICS: OF POLY (VINYL CHLORIDE) | 18% | 1/01/2020 1/10/2019 |
| 39232990 | ARTICLES FOR THE CONVEYANCE OR PACKING OF GOODS, OF PLASTICS; STOPPERS, LIDS, CAPS AND OTHER CLOSURES, OF PLASTICS – SACKS AND BAGS (INCLUDING CONES)- OF OTHER PLASTICS: OTHER | 18% | 1/01/2020 1/10/2019 |
| 392330 | CARBOYS, BOTTLES, FLASKS AND SIMILAR ARTICLES | 18% | 1/01/2020 1/10/2019 |
| 39233010 | ARTICLES FOR THE CONVEYANCE OR PACKING OF GOODS, OF PLASTICS; STOPPERS, LIDS, CAPS AND OTHER CLOSURES, OF PLASTICS – CARBOYS, BOTTLES, FLASKS AND SIMILAR ARTICLES: INSULATED WARE | 18% | 1/01/2020 1/10/2019 |
| 39233090 | ARTICLES FOR THE CONVEYANCE OR PACKING OF GOODS, OF PLASTICS; STOPPERS, LIDS, CAPS AND OTHER CLOSURES, OF PLASTICS – CARBOYS, BOTTLES, FLASKS AND SIMILAR ARTICLES: OTHER | 18% | 1/01/2020 1/10/2019 |
| 39234000 | ARTICLES FOR THE CONVEYANCE OR PACKING OF GOODS, OF PLASTICS; STOPPERS, LIDS, CAPS AND OTHER CLOSURES, OF PLASTICS – SPOOLS, COPS, BOBBINS AND SIMILAR SUPPORTS | 18% | 1/01/2020 1/10/2019 |
| 392350 | STOPPERS, LIDS, CAPS AND OTHER CLOSURES | 18% | 1/01/2020 1/10/2019 |
| 39235010 | ARTICLES FOR THE CONVEYANCE OR PACKING OF GOODS, OF PLASTICS; STOPPERS, LIDS, CAPS AND OTHER CLOSURES, OF PLASTICS – STOPPERS, LIDS, CAPS AND OTHER CLOSURES : CAPS AND CLOSURES FOR BOTTLES | 18% | 1/01/2020 1/10/2019 |
| 39235090 | ARTICLES FOR THE CONVEYANCE OR PACKING OF GOODS, OF PLASTICS; STOPPERS, LIDS, CAPS AND OTHER CLOSURES, OF PLASTICS – STOPPERS, LIDS, CAPS AND OTHER CLOSURES : OTHER | 18% | 1/01/2020 1/10/2019 |
| 392390 | OTHER | 18% | 1/01/2020 1/10/2019 |
| 39239010 | ARTICLES FOR THE CONVEYANCE OR PACKING OF GOODS, OF PLASTICS; STOPPERS, LIDS, CAPS AND OTHER CLOSURES, OF PLASTICS – OTHER : INSULATED WARE | 18% | 1/01/2020 1/10/2019 |
| 39239020 | ARTICLES FOR THE CONVEYANCE OR PACKING OF GOODS, OF PLASTICS; STOPPERS, LIDS, CAPS AND OTHER CLOSURES, OF PLASTICS – OTHER : ASEPTIC BAGS | 18% | 1/01/2020 1/10/2019 |
| 39239090 | ARTICLES FOR THE CONVEYANCE OR PACKING OF GOODS, OF PLASTICS; STOPPERS, LIDS, CAPS AND OTHER CLOSURES, OF PLASTICS – OTHER : OTHER | 18% | 1/01/2020 1/10/2019 |
| 3924 | TABLEWARE, KITCHENWARE, OTHER HOUSEHOLD ARTICLES AND HYGIENIC OR TOILET ARTICLES, OF PLASTICS | 18% | 01/07/2017 |
| 392410 | TABLEWARE AND KITCHENWARE | 18% | 01/07/2017 |
| 39241010 | TABLEWARE, KITCHENWARE, OTHER HOUSEHOLD ARTICLES AND HYGIENIC OR TOILET ARTICLES, OF PLASTICS – TABLEWARE AND KITCHENWARE : INSULATED WARE | 18% | 01/07/2017 |
| 39241090 | TABLEWARE, KITCHENWARE, OTHER HOUSEHOLD ARTICLES AND HYGIENIC OR TOILET ARTICLES, OF PLASTICS – TABLEWARE AND KITCHENWARE : OTHER | 18% | 01/07/2017 |
| 392490 | OTHER | 18% | 01/07/2017 |
| 39249010 | TABLEWARE, KITCHENWARE, OTHER HOUSEHOLD ARTICLES AND HYGIENIC OR TOILET ARTICLES, OF PLASTICS – OTHER : TOILET ARTICLES | 18% | 01/07/2017 |
| 39249020 | TABLEWARE, KITCHENWARE, OTHER HOUSEHOLD ARTICLES AND HYGIENIC OR TOILET ARTICLES, OF PLASTICS – OTHER : INSULATED WARE | 18% | 01/07/2017 |
| 39249090 | TABLEWARE, KITCHENWARE, OTHER HOUSEHOLD ARTICLES AND HYGIENIC OR TOILET ARTICLES, OF PLASTICS – OTHER : OTHER | 18% | 01/07/2017 |
| 3925 | BUILDERS WARE OF PLASTICS, NOT ELSEWHERE SPECIFIED OR INCLUDED | 18% | 01/07/2017 |
| 39251000 | BUILDERS WARE OF PLASTICS, NOT ELSEWHERE SPECIFIED OR INCLUDED – RESERVOIRS, TANKS, VATS AND SIMILAR CONTAINERS, OF A CAPACITY EXCEEDING 300 L | 18% | 01/07/2017 |
| 39252000 | BUILDERS WARE OF PLASTICS, NOT ELSEWHERE SPECIFIED OR INCLUDED – DOORS, WINDOWS AND THEIR FRAMES AND THRESHOLDS FOR DOORS | 18% | 01/07/2017 |
| 39253000 | BUILDERS WARE OF PLASTICS, NOT ELSEWHERE SPECIFIED OR INCLUDED – SHUTTERS, BLINDS (INCLUDING VENETIAN BLINDS) AND SIMILAR ARTICLES AND PARTS THEREOF | 18% | 01/07/2017 |
| 392590 | OTHER | 18% | 01/07/2017 |
| 39259010 | BUILDERS WARE OF PLASTICS, NOT ELSEWHERE SPECIFIED OR INCLUDED – OTHER : OF POLYURETHANE | 18% | 01/07/2017 |
| 39259090 | BUILDERS WARE OF PLASTICS, NOT ELSEWHERE SPECIFIED OR INCLUDED – OTHER : OTHER | 18% | 01/07/2017 |
| 3926 | FEEDING BOTTLES | 12% | 01/07/2017 |
| 3926 | PLASTIC BEADS | 12% | 01/07/2017 |
| 3926 | PLASTIC BANGLES | Nil | 01/07/2017 |
| 3926 | PVC BELT CONVEYOR, PLASTIC TARPAULIN | 18% | 01/07/2017 |
| 3926 | OTHER ARTICLES OF PLASTICS AND ARTICLES OF OTHER MATERIALS OF HEADINGS 3901 TO 3914 [OTHER THAN BANGLES OF PLASTIC, PLASTIC BEADS AND FEEDING BOTTLES] | 18% | 15/11/2017 01/07/2017 |
| 3926 | OTHER ARTICLES OF PLASTICS AND ARTICLES OF OTHER MATERIALS OF HEADINGS 3901 TO 3914 | 18% | 15/11/2017 1/07/2017 |
| 392610 | OFFICE OR SCHOOL SUPPLIES | 18% | 15/11/2017 1/07/2017 |
| 39261011 | OTHER ARTICLES OF PLASTICS AND ARTICLES OF OTHER MATERIALS OF HEADINGS 3901 TO 3914 – OFFICE OR SCHOOL SUPPLIES: OFFICE SUPPLIES OF A KIND CLASSIFIED AS STATIONERY OTHER THAN PINS, CLIPS, AND WRITING INSTRUMENTS : OF POLYURETHANE FOAM | 18% | 15/11/2017 1/07/2017 |
| 39261019 | OTHER ARTICLES OF PLASTICS AND ARTICLES OF OTHER MATERIALS OF HEADINGS 3901 TO 3914 – OFFICE OR SCHOOL SUPPLIES: OFFICE SUPPLIES OF A KIND CLASSIFIED AS STATIONERY OTHER THAN PINS, CLIPS, AND WRITING INSTRUMENTS : OTHER | 18% | 15/11/2017 1/07/2017 |
| 39261091 | OTHER ARTICLES OF PLASTICS AND ARTICLES OF OTHER MATERIALS OF HEADINGS 3901 TO 3914 – OFFICE OR SCHOOL SUPPLIES: OTHER : OF POLYURETHANE FOAM | 18% | 15/11/2017 1/07/2017 |
| 39261091 | OTHER ARTICLES OF PLASTICS AND ARTICLES OF OTHER MATERIALS OF HEADINGS 3901 TO 3914 – OFFICE OR SCHOOL SUPPLIES: OTHER : OF POLYURETHANE FOAM | 18% | 15/11/2017 1/07/2017 |
| 39261099 | OTHER ARTICLES OF PLASTICS AND ARTICLES OF OTHER MATERIALS OF HEADINGS 3901 TO 3914 – OFFICE OR SCHOOL SUPPLIES: OTHER : OTHER | 18% | 15/11/2017 1/07/2017 |
| 392620 | ARTICLES OF APPAREL AND CLOTHING ACCESSORIES (INCLUDING GLOVES, MITTENS AND MITTS) | 18% | 15/11/2017 1/07/2017 |
| 39262011 | OTHER ARTICLES OF PLASTICS AND ARTICLES OF OTHER MATERIALS OF HEADINGS 3901 TO 3914- ARTICLES OF APPAREL AND CLOTHING ACCESSORIES (INCLUDING GLOVES, MITTENS AND MITTS) : I – GLOVES: DISPOSABLE | 18% | 15/11/2017 1/07/2017 |
| 39262019 | OTHER ARTICLES OF PLASTICS AND ARTICLES OF OTHER MATERIALS OF HEADINGS 3901 TO 3914- ARTICLES OF APPAREL AND CLOTHING ACCESSORIES (INCLUDING GLOVES, MITTENS AND MITTS) : I – GLOVES: NON – DISPOSABLE | 18% | 15/11/2017 1/07/2017 |
| 39262021 | OTHER ARTICLES OF PLASTICS AND ARTICLES OF OTHER MATERIALS OF HEADINGS 3901 TO 3914- ARTICLES OF APPAREL AND CLOTHING ACCESSORIES (INCLUDING GLOVES, MITTENS AND MITTS) : APRONS : OF POLYURETHANE FOAM | 18% | 15/11/2017 1/07/2017 |
| 39262029 | OTHER ARTICLES OF PLASTICS AND ARTICLES OF OTHER MATERIALS OF HEADINGS 3901 TO 3914- ARTICLES OF APPAREL AND CLOTHING ACCESSORIES (INCLUDING GLOVES, MITTENS AND MITTS) : APRONS : OTHER | 18% | 15/11/2017 1/07/2017 |
| 39262031 | OTHER ARTICLES OF PLASTICS AND ARTICLES OF OTHER MATERIALS OF HEADINGS 3901 TO 3914- ARTICLES OF APPAREL AND CLOTHING ACCESSORIES (INCLUDING GLOVES, MITTENS AND MITTS) : PLASTIC STICKERS FOR GARMENTS : OF POLYURETHANE FOAM | 18% | 15/11/2017 1/07/2017 |
| 39262039 | OTHER ARTICLES OF PLASTICS AND ARTICLES OF OTHER MATERIALS OF HEADINGS 3901 TO 3914- ARTICLES OF APPAREL AND CLOTHING ACCESSORIES (INCLUDING GLOVES, MITTENS AND MITTS) : PLASTIC STICKERS FOR GARMENTS : OTHER | 18% | 15/11/2017 1/07/2017 |
| 39262041 | OTHER ARTICLES OF PLASTICS AND ARTICLES OF OTHER MATERIALS OF HEADINGS 3901 TO 3914- ARTICLES OF APPAREL AND CLOTHING ACCESSORIES (INCLUDING GLOVES, MITTENS AND MITTS) : COLLAR STAYS, PATTIES, BUTTERFLY, SHOULDER – PADS AND OTHER STAYS : OF POLYURETHANE F | 18% | 15/11/2017 1/07/2017 |
| 39262049 | OTHER ARTICLES OF PLASTICS AND ARTICLES OF OTHER MATERIALS OF HEADINGS 3901 TO 3914- ARTICLES OF APPAREL AND CLOTHING ACCESSORIES (INCLUDING GLOVES, MITTENS AND MITTS) : COLLAR STAYS, PATTIES, BUTTERFLY, SHOULDER – PADS AND OTHER STAYS : OTHER | 18% | 15/11/2017 1/07/2017 |
| 39262091 | OTHER ARTICLES OF PLASTICS AND ARTICLES OF OTHER MATERIALS OF HEADINGS 3901 TO 3914- ARTICLES OF APPAREL AND CLOTHING ACCESSORIES (INCLUDING GLOVES, MITTENS AND MITTS) : OTHER : OF POLYURETHANE FOAM | 18% | 15/11/2017 1/07/2017 |
| 39262099 | OTHER ARTICLES OF PLASTICS AND ARTICLES OF OTHER MATERIALS OF HEADINGS 3901 TO 3914- ARTICLES OF APPAREL AND CLOTHING ACCESSORIES (INCLUDING GLOVES, MITTENS AND MITTS) : OTHER : OTHER | 18% | 15/11/2017 1/07/2017 |
| 392630 | FITTINGS FOR FURNITURE, COACH WORK OR THE LIKE | 18% | 15/11/2017 1/07/2017 |
| 39263010 | OTHER ARTICLES OF PLASTICS AND ARTICLES OF OTHER MATERIALS OF HEADINGS 3901 TO 3914- FITTINGS FOR FURNITURE, COACH WORK OR THE LIKE : OF POLYURETHANE FOAM | 18% | 15/11/2017 1/07/2017 |
| 39263090 | OTHER ARTICLES OF PLASTICS AND ARTICLES OF OTHER MATERIALS OF HEADINGS 3901 TO 3914- FITTINGS FOR FURNITURE, COACH WORK OR THE LIKE : OTHER | 18% | 15/11/2017 1/07/2017 |
| 392640 | STATUETTES AND OTHER ORNAMENTAL ARTICLES | 18% | 15/11/2017 1/07/2017 |
| 39264011 | OTHER ARTICLES OF PLASTICS AND ARTICLES OF OTHER MATERIALS OF HEADINGS 3901 TO 3914- STATUETTES AND OTHER ORNAMENTAL ARTICLES : BANGLES : OF POLYURETHANE FOAM | 18% | 01/07/2017 |
| 39264019 | OTHER ARTICLES OF PLASTICS AND ARTICLES OF OTHER MATERIALS OF HEADINGS 3901 TO 3914- STATUETTES AND OTHER ORNAMENTAL ARTICLES : BANGLES : OTHER | 18% | 15/11/2017 1/07/2017 |
| 39264021 | OTHER ARTICLES OF PLASTICS AND ARTICLES OF OTHER MATERIALS OF HEADINGS 3901 TO 3914- STATUETTES AND OTHER ORNAMENTAL ARTICLES : BEADS : OF POLYURETHANE FOAM | 18% | 15/11/2017 1/07/2017 |
| 39264029 | OTHER ARTICLES OF PLASTICS AND ARTICLES OF OTHER MATERIALS OF HEADINGS 3901 TO 3914- STATUETTES AND OTHER ORNAMENTAL ARTICLES : BEADS : OTHER | 18% | 15/11/2017 1/07/2017 |
| 39264031 | OTHER ARTICLES OF PLASTICS AND ARTICLES OF OTHER MATERIALS OF HEADINGS 3901 TO 3914- STATUETTES AND OTHER ORNAMENTAL ARTICLES : STATUETTES : OF POLYURETHANE FOAM | 18% | 15/11/2017 1/07/2017 |
| 39264039 | OTHER ARTICLES OF PLASTICS AND ARTICLES OF OTHER MATERIALS OF HEADINGS 3901 TO 3914- STATUETTES AND OTHER ORNAMENTAL ARTICLES : STATUETTES : OTHER | 18% | 15/11/2017 1/07/2017 |
| 39264041 | OTHER ARTICLES OF PLASTICS AND ARTICLES OF OTHER MATERIALS OF HEADINGS 3901 TO 3914- STATUETTES AND OTHER ORNAMENTAL ARTICLES : TABLE AND OTHER HOUSEHOLD ARTICLES (INCLUDING HOTEL AND RESTAURANT) FOR DECORATION : OF POLYURETHANE FOAM | 18% | 15/11/2017 1/07/2017 |
| 39264049 | OTHER ARTICLES OF PLASTICS AND ARTICLES OF OTHER MATERIALS OF HEADINGS 3901 TO 3914- STATUETTES AND OTHER ORNAMENTAL ARTICLES : TABLE AND OTHER HOUSEHOLD ARTICLES (INCLUDING HOTEL AND RESTAURANT) FOR DECORATION : OTHER | 18% | 15/11/2017 1/07/2017 |
| 39264051 | OTHER ARTICLES OF PLASTICS AND ARTICLES OF OTHER MATERIALS OF HEADINGS 3901 TO 3914- STATUETTES AND OTHER ORNAMENTAL ARTICLES : DECORATIVE SHEETS : OF POLYURETHANE FOAM | 18% | 15/11/2017 1/07/2017 |
| 39264059 | OTHER ARTICLES OF PLASTICS AND ARTICLES OF OTHER MATERIALS OF HEADINGS 3901 TO 3914- STATUETTES AND OTHER ORNAMENTAL ARTICLES : DECORATIVE SHEETS : OTHER | 18% | 15/11/2017 1/07/2017 |
| 39264060 | OTHER ARTICLES OF PLASTICS AND ARTICLES OF OTHER MATERIALS OF HEADINGS 3901 TO 3914- STATUETTES AND OTHER ORNAMENTAL ARTICLES :SEQUINE | 18% | 15/11/2017 1/07/2017 |
| 39264091 | OTHER ARTICLES OF PLASTICS AND ARTICLES OF OTHER MATERIALS OF HEADINGS 3901 TO 3914- STATUETTES AND OTHER ORNAMENTAL ARTICLES : OTHER : OF POLYURETHANE FOAM | 18% | 15/11/2017 1/07/2017 |
| 39264099 | OTHER ARTICLES OF PLASTICS AND ARTICLES OF OTHER MATERIALS OF HEADINGS 3901 TO 3914- STATUETTES AND OTHER ORNAMENTAL ARTICLES : OTHER : OTHER | 18% | 15/11/2017 1/07/2017 |
| 392690 | OTHER | 18% | 15/11/2017 1/07/2017 |
| 39269010 | OTHER ARTICLES OF PLASTICS AND ARTICLES OF OTHER MATERIALS OF HEADINGS 3901 TO 3914- OTHER : PVC BELT CONVEYOR | 18% | 01/07/2017 |
| 39269021 | OTHER ARTICLES OF PLASTICS AND ARTICLES OF OTHER MATERIALS OF HEADINGS 3901 TO 3914- OTHER : COUPLERS, PACKING RINGS, O RINGS AND THE LIKE: OF POLYURETHANE FOAM | 18% | 15/11/2017 1/07/2017 |
| 39269029 | OTHER ARTICLES OF PLASTICS AND ARTICLES OF OTHER MATERIALS OF HEADINGS 3901 TO 3914- OTHER : COUPLERS, PACKING RINGS, O RINGS AND THE LIKE: OTHER | 18% | 15/11/2017 1/07/2017 |
| 39269031 | OTHER ARTICLES OF PLASTICS AND ARTICLES OF OTHER MATERIALS OF HEADINGS 3901 TO 3914- OTHER : LASTS, WITH OR WITHOUT STEEL HINGES ; EVA AND GRAPE SHEETS FOR SOLES AND HEELS; WELTS: OF POLYURETHANE FOAM | 18% | 15/11/2017 1/07/2017 |
| 39269039 | OTHER ARTICLES OF PLASTICS AND ARTICLES OF OTHER MATERIALS OF HEADINGS 3901 TO 3914- OTHER : LASTS, WITH OR WITHOUT STEEL HINGES ; EVA AND GRAPE SHEETS FOR SOLES AND HEELS; WELTS: OTHER | 18% | 15/11/2017 1/07/2017 |
| 39269041 | OTHER ARTICLES OF PLASTICS AND ARTICLES OF OTHER MATERIALS OF HEADINGS 3901 TO 3914- OTHER : RINGS, BUCKLES, TACKS, WASHERS AND OTHER DECORATIVE FITTINGS MADE OF PLASTIC USED AS TRIMMINGS AND EMBELLISHMENTS FOR LEATHER PRODUCTS; PATTERNS FOR LEATHER FOOT | 18% | 15/11/2017 1/07/2017 |
| 39269049 | OTHER ARTICLES OF PLASTICS AND ARTICLES OF OTHER MATERIALS OF HEADINGS 3901 TO 3914- OTHER : RINGS, BUCKLES, TACKS, WASHERS AND OTHER DECORATIVE FITTINGS MADE OF PLASTIC USED AS TRIMMINGS AND EMBELLISHMENTS FOR LEATHER PRODUCTS; PATTERNS FOR LEATHER FOOT | 18% | 15/11/2017 1/07/2017 |
| 39269051 | OTHER ARTICLES OF PLASTICS AND ARTICLES OF OTHER MATERIALS OF HEADINGS 3901 TO 3914- OTHER : RETROREFLECTIVE SHEETING OF OTHER THAN OF HEADING 3920 : OF POLYURETHANE FOAM | 18% | 15/11/2017 1/07/2017 |
| 39269059 | OTHER ARTICLES OF PLASTICS AND ARTICLES OF OTHER MATERIALS OF HEADINGS 3901 TO 3914- OTHER : RETROREFLECTIVE SHEETING OF OTHER THAN OF HGSTEADING 3920 : OTHER | 18% | 15/11/2017 1/07/2017 |
| 39269061 | OTHER ARTICLES OF PLASTICS AND ARTICLES OF OTHER MATERIALS OF HEADINGS 3901 TO 3914- OTHER : HANGERS : OF POLYURETHANE FOAM | 18% | 15/11/2017 1/07/2017 |
| 39269069 | OTHER ARTICLES OF PLASTICS AND ARTICLES OF OTHER MATERIALS OF HEADINGS 3901 TO 3914- OTHER : HANGERS : OTHER | 18% | 15/11/2017 1/07/2017 |
| 39269071 | OTHER ARTICLES OF PLASTICS AND ARTICLES OF OTHER MATERIALS OF HEADINGS 3901 TO 3914- OTHER : PLASTIC OR NYLON TIPPED HAMMERS; INSULATING LINER OF NYLON , HDPE : OF POLYURETHANE FOAM | 18% | 15/11/2017 1/07/2017 |
| 39269079 | OTHER ARTICLES OF PLASTICS AND ARTICLES OF OTHER MATERIALS OF HEADINGS 3901 TO 3914- OTHER : PLASTIC OR NYLON TIPPED HAMMERS; INSULATING LINER OF NYLON , HDPE : OTHER | 18% | 15/11/2017 1/07/2017 |
| 39269080 | OTHER ARTICLES OF PLASTICS AND ARTICLES OF OTHER MATERIALS OF HEADINGS 3901 TO 3914- OTHER : POLYPROPYLENE ARTICLES, NOT ELSEWHERE SPECIFIED OR INCLUDED | 18% | 15/11/2017 1/07/2017 |
| 39269091 | OTHER ARTICLES OF PLASTICS AND ARTICLES OF OTHER MATERIALS OF HEADINGS 3901 TO 3914- OTHER : OTHER: OF POLYURETHANE FOAM | 18% | 15/11/2017 1/07/2017 |
| 39269099 | OTHER ARTICLES OF PLASTICS AND ARTICLES OF OTHER MATERIALS OF HEADINGS 3901 TO 3914- OTHER : OTHER: OTHER | 18% | 15/11/2017 1/07/2017 |
Visited 82 Times, 2 Visits today