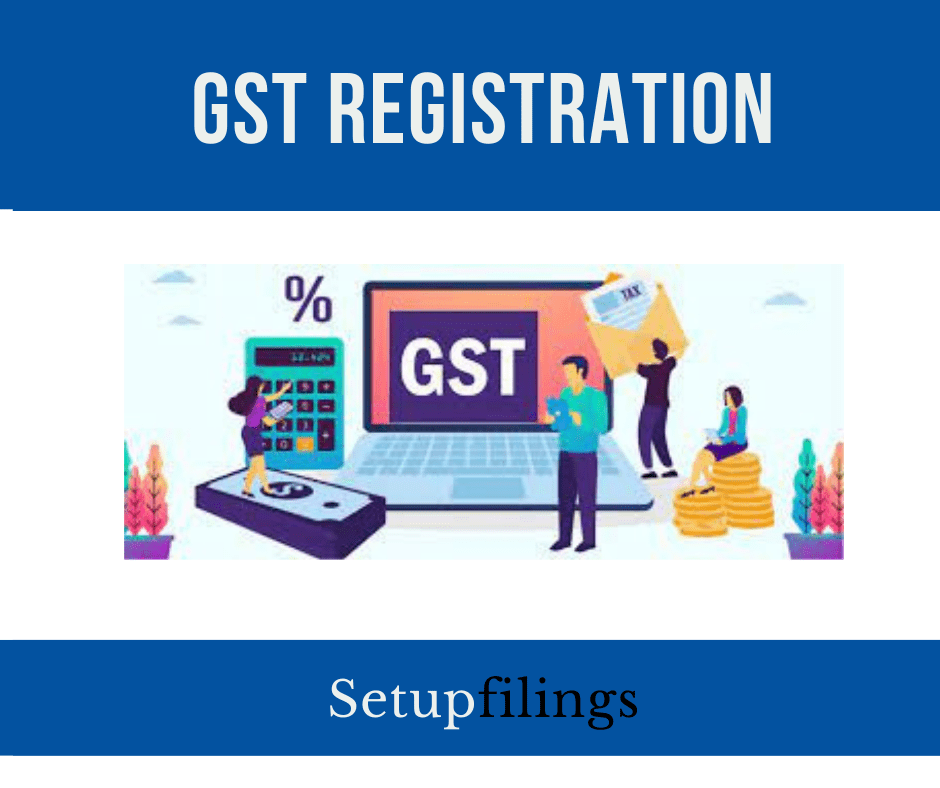 GST Rate & HSN Code for artificial flowers; Prepared feathers and down and articles made of feathers or of down; articles of human hair – Chapter 67
Important Notes for GST Chapter 67;
This Chapter 67 of GST doesn't cover:
(a) stressing material of human hair (heading 5911);
(b) botanical themes of ribbon, of weaving or other material texture (Section XI);
(c) footwear (Chapter 64);
(d) headgear or hair-nets (Chapter 65);
(e) toys, sports requirements or fair articles (Chapter 95); or
(f) feather dusters, powder-puffs or hair sifters (Chapter 96).
Heading 6701 doesn't cover:
(a) articles in which feathers or down establish just filling or cushioning (for instance, bedding of heading 9404);
(b) articles of attire or dress extras in which feathers or down establish something like simple managing or cushioning; or
(c) counterfeit blossoms or foliage or parts thereof or made up articles of heading 6702.
Heading 6702 doesn't cover:
(a) articles of glass (Chapter 70);
(b) counterfeit blossoms, foliage or product of ceramics, stone, metal, wood or different materials, acquired in one piece by embellishment, manufacturing, cutting, stepping or other interaction, or comprising of parts gathered in any case than by restricting, sticking, squeezing into each other or comparative techniques.
| | | | | | |
| --- | --- | --- | --- | --- | --- |
| HSN Code | Description | Rate (%) | CESS (%) | Effective Date | Rate Revision |
| 6701 | SKINS AND OTHER PARTS OF BIRDSWITH THEIR FEATHERS OR DOWN, FEATHERS, PARTS OF FEATHERS, DOWN AND ARTICLES THEREOF (OTHER THAN GOODS OF HEADING 0505 AND WORKED QUILLS AND SCAPES) | 12% | | 01/07/2017 | |
| 670100 | SKINS AND OTHER PARTS OF BIRDS WITH THEIR FEATHERS OR DOWN, FEATHERS, PARTS OF FEATHERS, DOWN AND ARTICLES THEREOF (OTHER THAN GOODS OF HEADING 0505 AND WORKED QUILLS AND SCAPES) | 12% | | 01/07/2017 | |
| 67010010 | SKINS AND OTHER PARTS OF BIRDS WITH THEIR FEATHERS OR DOWN, FEATHERS, PARTS OF FEATHERS, DOWN AND ARTICLES THEREOF (OTHER THAN GOODS OF HEADING 0505 AND WORKED QUILLS AND SCAPES) SKINS AND OTHER PARTS OF BIRDS WITH THEIR FEATHERS OR DOWN, FEATHERS, PARTS | 12% | | 01/07/2017 | |
| 67010090 | SKINS AND OTHER PARTS OF BIRDS WITH THEIR FEATHERS OR DOWN, FEATHERS, PARTS OF FEATHERS, DOWN AND ARTICLES THEREOF (OTHER THAN GOODS OF HEADING 0505 AND WORKED QUILLS AND SCAPES) SKINS AND OTHER PARTS OF BIRDS WITH THEIR FEATHERS OR DOWN, FEATHERS, PARTS | 12% | | 01/07/2017 | |
| 6702 | ARTIFICIAL FLOWERS, FOLIAGE AND FRUIT AND PARTS THEREOF; ARTICLES MADE OF ARTIFICIAL FLOWERS, FOLIAGE OR FRUIT | 18% | | 15/11/2017 | |
| 670210 | OF PLASTICS | 18% | | 15/11/2017 | |
| 67021010 | ARTIFICIAL FLOWERS, FOLIAGE AND FRUIT AND PARTS THEREOF; ARTICLES MADE OF ARTIFICIAL FLOWERS, FOLIAGE OR FRUIT OF PLASTICS: DECORATIVE PLANTS | 18% | | 15/11/2017 | |
| 67021090 | ARTIFICIAL FLOWERS, FOLIAGE AND FRUIT AND PARTS THEREOF; ARTICLES MADE OF ARTIFICIAL FLOWERS, FOLIAGE OR FRUIT OF PLASTICS: OTHER | 18% | | 15/11/2017 | |
| 670290 | OF OTHER MATERIALS | 18% | | 15/11/2017 | |
| 67029010 | ARTIFICIAL FLOWERS, FOLIAGE AND FRUIT AND PARTS THEREOF; ARTICLES MADE OF ARTIFICIAL FLOWERS, FOLIAGE OR FRUIT OF OTHER MATERIALS: OF JUTE | 18% | | 15/11/2017 | |
| 67029090 | ARTIFICIAL FLOWERS, FOLIAGE AND FRUIT AND PARTS THEREOF; ARTICLES MADE OF ARTIFICIAL FLOWERS, FOLIAGE OR FRUIT OF OTHER MATERIALS: OTHER | 18% | | 15/11/2017 | |
| 6703 | HUMAN HAIR, DRESSED, THINNED, BLEACHED OR OTHERWISE WORKED; WOOL OR OTHER ANIMAL HAIR OR OTHER TEXTILE MATERIALS, PREPARED FOR USE IN MAKING WIGS OR THE LIKE | 18% | | 15/11/2017 | |
| 6703 | HUMAN HAIR, DRESSED, THINNED, BLEACHED OR OTHERWISE WORKED; WOOL OR OTHER ANIMAL HAIR OR OTHER TEXTILE MATERIALS, PREPARED FOR USE IN MAKING WIGS OR THE LIKE | 0% | | 01/07/2017 | |
| 670300 | HUMAN HAIR, DRESSED, THINNED, BLEACHED OR OTHERWISE WORKED; WOOL OR OTHER ANIMAL HAIR OR OTHER TEXTILE MATERIALS, PREPARED FOR USE IN MAKING WIGS OR THE LIKE | 18% | | 15/11/2017 | |
| 67030010 | HUMAN HAIR, DRESSED, THINNED, BLEACHED OR OTHERWISE WORKED; WOOL OR OTHER ANIMAL HAIR OR OTHER TEXTILE ATERIALS, PREPARED FOR USE IN MAKING WIGS OR THE LIKE HUMAN HAIR, DRESSED, THINNED, BLEACHED OR OTHERWISE WORKED; WOOL OR OTHERANIMAL HAIROR OTHER TEXTI | 18% | | 15/11/2017 | |
| 67030020 | HUMAN HAIR, DRESSED, THINNED, BLEACHED OR OTHERWISE WORKED; WOOL OR OTHER ANIMAL HAIR OR OTHER TEXTILE ATERIALS, PREPARED FOR USE IN MAKING WIGS OR THE LIKE HUMAN HAIR, DRESSED, THINNED, BLEACHED OR OTHERWISE WORKED; WOOL OR OTHERANIMAL HAIROR OTHER TEXTI | 18% | | 15/11/2017 | |
| 6704 | WIGS, FALSE BEARDS, EYEBROWS AND EYELASHES, SWITCHES AND THE LIKE, OF HUMAN OR ANIMAL HAIR OR OF TEXTILE MATERIALS; ARTICLES OF HUMAN HAIR NOT ELSEWHERE SPECIFIED OR INCLUDED – OF SYNTHETIC TEXTILE MATERIALS | 18% | | 15/11/2017 | |
| 67041100 | WIGS, FALSE BEARDS, EYEBROWS AND EYELASHES,SWITCHES AND THE LIKE, OF HUMAN OR ANIMAL HAIR OR OF TEXTILE MATERIALS; ARTICLES OF HUMAN HAIR NOT ELSEWHERE SPECIFIED OR INCLUDED – OF SYNTHETIC TEXTILE MATERIALS: COMPLETE WIGS | 18% | | 15/11/2017 | |
| 670419 | OTHER | 18% | | 15/11/2017 | |
| 67041910 | WIGS, FALSE BEARDS, EYEBROWS AND EYELASHES, SWITCHES AND THE LIKE, OF HUMAN OR ANIMAL HAIR OR OF TEXTILE MATERIALS; ARTICLES OF HUMAN HAIR NOT ELSEWHERE SPECIFIED OR INCLUDED – OF SYNTHETIC TEXTILE MATERIALS: OTHER: HAIR NETS | 18% | | 15/11/2017 | |
| 67041990 | WIGS, FALSE BEARDS, EYEBROWS AND EYELASHES, SWITCHES AND THE LIKE, OF HUMAN OR ANIMAL HAIR OR OF TEXTILE MATERIALS; ARTICLES OF HUMAN HAIR NOT ELSEWHERE SPECIFIED OR INCLUDED – OF SYNTHETIC TEXTILE MATERIALS: OTHER: OTHER | 18% | | 15/11/2017 | |
| 670420 | OF HUMAN HAIR | 18% | | 15/11/2017 | |
| 67042010 | WIGS, FALSE BEARDS, EYEBROWS AND EYELASHES, SWITCHES AND THE LIKE, OF HUMAN OR ANIMAL HAIR OR OF TEXTILE MATERIALS; ARTICLES OF HUMAN HAIR NOT ELSEWHERE SPECIFIED OR INCLUDED OF HUMAN HAIR: WIGS | 18% | | 15/11/2017 | |
| 67042020 | WIGS, FALSE BEARDS, EYEBROWS AND EYELASHES, SWITCHES AND THE LIKE, OF HUMAN OR ANIMAL HAIR OR OF TEXTILE MATERIALS; ARTICLES OF HUMAN HAIR NOT ELSEWHERE SPECIFIED OR INCLUDED OF HUMAN HAIR: HAIR NETS | 18% | | 15/11/2017 | |
| 67042090 | WIGS, FALSE BEARDS, EYEBROWS AND EYELASHES, SWITCHES AND THE LIKE, OF HUMAN OR ANIMAL HAIR OR OF TEXTILE MATERIALS; ARTICLES OF HUMAN HAIR NOT ELSEWHERE SPECIFIED OR INCLUDED OF HUMAN HAIR: OTHER | 18% | | 15/11/2017 | |
| 67049000 | WIGS, FALSE BEARDS, EYEBROWS AND EYELASHES, SWITCHES AND THE LIKE, OF HUMAN OR ANIMAL HAIR OR OF TEXTILE MATERIALS; ARTICLES OF HUMAN HAIR NOT ELSEWHERE SPECIFIED OR INCLUDED OF OTHER MATERIALS | 18% | | 15/11/2017 | |
Visited 120 Times, 1 Visit today