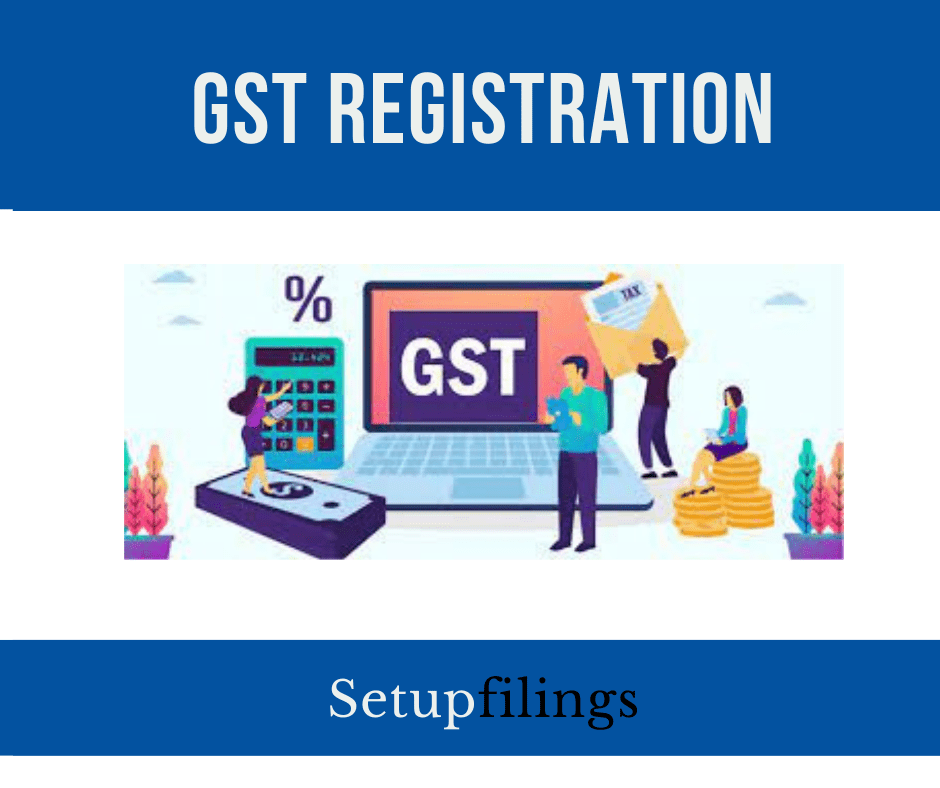 GST Registration & HSN Code for Cereals – Chapter 10
The items determined in the headings of this GST Chapter 10 are to be arranged in those headings provided that grains are available, whether or not in the ear or on the tail.
The Chapter doesn't cover grains which have been hulled or in any case worked. Nonetheless, rice, husked, processed. Cleaned, coated, parboiled or broken remaining parts grouped in heading 1006.
Heading 1005 does not cover sweet corn (Chapter 7).
| | | | |
| --- | --- | --- | --- |
| HSN Code | Description | Rate (%) | Effective Date |
| 1001 | WHEAT AND MESLIN – DURUM WHEAT : | 5% | 01-07-2017 |
| 1001 | WHEAT AND MESLIN – DURUM WHEAT : | 0% | 01-07-2017 |
| 100110 | DURUM WHEAT | 5% | 01-07-2017 |
| 10011010 | WHEAT AND MESLIN DURUM WHEAT : OF SEED QUALITY | 5% | 01-07-2017 |
| 10011090 | WHEAT AND MESLIN DURUM WHEAT : OTHER | 5% | 01-07-2017 |
| 100111 | DURUM WHEAT | 5% | 01-07-2017 |
| 10011100 | SEED | 5% | 01-07-2017 |
| 100119 | OTHER | 5% | 01-07-2017 |
| 10011900 | OTHER | 5% | 01-07-2017 |
| 100190 | OTHER | 5% | 01-07-2017 |
| 10019010 | WHEAT AND MESLIN OTHER : WHEAT OF SEED QUALITY | 5% | 01-07-2017 |
| 10019020 | WHEAT AND MESLIN OTHER : OTHER WHEAT | 5% | 01-07-2017 |
| 10019031 | WHEAT AND MESLIN OTHER : MESLIN : OF SEED QUALITY | 5% | 01-07-2017 |
| 10019039 | WHEAT AND MESLIN OTHER : MESLIN : OTHER | 5% | 01-07-2017 |
| 100191 | OTHER | 5% | 01-07-2017 |
| 10019100 | SEED | 5% | 01-07-2017 |
| 100199 | OTHER | 5% | 01-07-2017 |
| 10019910 | WHEAT | 5% | 01-07-2017 |
| 10019920 | MESLIN | 5% | 01-07-2017 |
| 1002 | RYE | 5% | 01-07-2017 |
| 1002 | RYE | 0% | 01-07-2017 |
| 100200 | RYE | 5% | 01-07-2017 |
| 10020010 | RYE RYE : OF SEED QUALITY | 5% | 01-07-2017 |
| 10020090 | RYE RYE : OTHER | 5% | 01-07-2017 |
| 100210 | RYE SEED | 5% | 01-07-2017 |
| 10021000 | SEED | 5% | 01-07-2017 |
| 100290 | OTHER | 5% | 01-07-2017 |
| 10029000 | OTHER | 5% | 01-07-2017 |
| 1003 | BARLEY | 5% | 01-07-2017 |
| 1003 | BARLEY | 0% | 01-07-2017 |
| 100300 | BARLEY | 5% | 01-07-2017 |
| 10030010 | BARLEY BARLEY : OF SEED QUALITY | 5% | 01-07-2017 |
| 10030090 | BARLEY BARLEY : OTHER | 5% | 01-07-2017 |
| 100310 | SEED | 5% | 01-07-2017 |
| 10031000 | SEED | 5% | 01-07-2017 |
| 100390 | OTHER | 5% | 01-07-2017 |
| 10039000 | OTHER | 5% | 01-07-2017 |
| 1004 | OATS | 5% | 01-07-2017 |
| 1004 | OATS | 0% | 01-07-2017 |
| 100400 | OATS | 5% | 01-07-2017 |
| 10040010 | OATS OATS : OF SEED QUALITY | 5% | 01-07-2017 |
| 10040090 | OATS OATS : OTHER | 5% | 01-07-2017 |
| 100410 | OATS SEED | 5% | 01-07-2017 |
| 10041000 | SEED | 5% | 01-07-2017 |
| 100490 | OTHER | 5% | 01-07-2017 |
| 10049000 | OTHER | 5% | 01-07-2017 |
| 1005 | MAIZE (CORN) | 5% | 01-07-2017 |
| 1005 | MAIZE (CORN) | 0% | 01-07-2017 |
| 10051000 | MAIZE (CORN) SEED | 5% | 01-07-2017 |
| 100590 | OTHER | 5% | 01-07-2017 |
| 10059000 | MAIZE (CORN)OTHER | 5% | 01-07-2017 |
| 10059011 | YELLOW | 5% | 01-07-2017 |
| 10059019 | OTHER | 5% | 01-07-2017 |
| 10059020 | FLINT CORN (ZEAMAYS VAR. INDURATA) | 5% | 01-07-2017 |
| 10059030 | POPCORN (ZEA MAYS VER,EVERTA) | 5% | 01-07-2017 |
| 10059090 | OTHER | 5% | 01-07-2017 |
| 1006 | RICE | 5% | 01-07-2017 |
| 1006 | RICE | 0% | 01-07-2017 |
| 100610 | RICE IN THE HUSK (PADDY OR ROUGH) | 5% | 01-07-2017 |
| 10061010 | RICE RICE IN THE HUSK (PADDY OR ROUGH) : OF SEED QUALITY | 5% | 01-07-2017 |
| 10061090 | RICE RICE IN THE HUSK (PADDY OR ROUGH) : OTHER | 5% | 01-07-2017 |
| 10062000 | RICE HUSKED (BROWN) RICE | 5% | 01-07-2017 |
| 100630 | SEMI-MILLED OR WHOLLY-MILLED RICE, WHETHER OR NOT POLISHED OR GLAZED | 5% | 01-07-2017 |
| 10063010 | RICE SEM-MILLED OR WHOLLY-MILLED RICE, WHETHER OR NOT POLISHED OR GLAZED : RICE, PARBOILED | 5% | 01-07-2017 |
| 10063020 | RICE SEMI-MILLED OR WHOLLY-MILLED RICE, WHETHER OR NOT POLISHED OR GLAZED : BASMATI RICE | 5% | 01-07-2017 |
| 10063090 | RICE SEMI-MILLED OR WHOLLY-MILLED RICE, WHETHER OR NOT POLISHED OR GLAZED : OTHER | 5% | 01-07-2017 |
| 10064000 | RICE BROKEN RICE | 5% | 01-07-2017 |
| 1007 | GRAIN SORGHUM | 5% | 01-07-2017 |
| 1007 | GRAIN SORGHUM | 0% | 01-07-2017 |
| 100700 | GRAIN SORGHUM | 5% | 01-07-2017 |
| 10070010 | GRAIN SORGHUM GRAIN SORGHUM : OF SEED QUALITY | 5% | 01-07-2017 |
| 10070090 | GRAIN SORGHUM GRAIN SORGHUM : OTHER | 5% | 01-07-2017 |
| 100710 | SEED | 5% | 01-07-2017 |
| 10071000 | SEED | 5% | 01-07-2017 |
| 100790 | OTHER | 5% | 01-07-2017 |
| 10079000 | OTHER | 5% | 01-07-2017 |
| 1008 | BUCKWHEAT, MILLET AND CANARY SEED; OTHER CEREALS | 5% | 01-07-2017 |
| 1008 | BUCKWHEAT, MILLET AND CANARY SEED; OTHER CEREALS | 0% | 01-07-2017 |
| 100810 | BUCKWHEAT | 5% | 01-07-2017 |
| 10081010 | BUCKWHEAT, MILLET AND CANARY SEED; OTHER CEREALS BUCKWHEAT : OF SEED QUALITY | 5% | 01-07-2017 |
| 10081090 | BUCKWHEAT, MILLET AND CANARY SEED; OTHER CEREALS BUCKWHEAT : OTHER | 5% | 01-07-2017 |
| 100820 | MILLET | 5% | 01-07-2017 |
| 10082011 | BUCKWHEAT, MILLET AND CANARY SEED; OTHER CEREALS MILLET : JAWAR : OF SEED QUALITY | 5% | 01-07-2017 |
| 10082019 | BUCKWHEAT, MILLET AND CANARY SEED; OTHER CEREALS MILLET : JAWAR : OTHER | 5% | 01-07-2017 |
| 10082021 | BUCKWHEAT, MILLET AND CANARY SEED; OTHER CEREALS MILLET : BAJRA : OF SEED QUALITY | 5% | 01-07-2017 |
| 10082029 | BUCKWHEAT, MILLET AND CANARY SEED; OTHER CEREALS MILLET : BAJRA : OTHER | 5% | 01-07-2017 |
| 10082031 | BUCKWHEAT, MILLET AND CANARY SEED; OTHER CEREALS MILLET : RAGI (FINGER MILLET) : OF SEED QUALITY | 5% | 01-07-2017 |
| 10082039 | BUCKWHEAT, MILLET AND CANARY SEED; OTHER CEREALS MILLET : RAGI (FINGER MILLET) : OTHER | 5% | 01-07-2017 |
| 100821 | MILLET SEED | 5% | 01-07-2017 |
| 10082110 | JAWAR | 5% | 01-07-2017 |
| 10082120 | BAJRA | 5% | 01-07-2017 |
| 10082130 | RAGI | 5% | 01-07-2017 |
| 100829 | OTHER | 5% | 01-07-2017 |
| 10082910 | JAWAR | 5% | 01-07-2017 |
| 10082920 | BAJRA | 5% | 01-07-2017 |
| 10082930 | RAGI | 5% | 01-07-2017 |
| 100830 | CANARY SEED | 5% | 01-07-2017 |
| 10083010 | BUCKWHEAT, MILLET AND CANARY SEED; OTHER CEREALS CANARY SEED : OF SEED QUALITY | 5% | 01-07-2017 |
| 10083090 | BUCKWHEAT, MILLET AND CANARY SEED; OTHER CEREALS CANARY SEED : OTHER | 5% | 01-07-2017 |
| 100840 | FONIO | 5% | 01-07-2017 |
| 10084000 | FONIO | 5% | 01-07-2017 |
| 100850 | QUINOA | 5% | 01-07-2017 |
| 10085000 | QUINOA (CHENOPODIUM QUINOA) | 5% | 01-07-2017 |
| 100860 | TRITICALE | 5% | 01-07-2017 |
| 10086000 | TRITICALE | 5% | 01-07-2017 |
| 100890 | OTHER CEREALS | 5% | 01-07-2017 |
| 10089010 | BUCKWHEAT, MILLET AND CANARY SEED; OTHER CEREALS OTHER CEREALS : OF SEED QUALITY | 5% | 01-07-2017 |
| 10089090 | BUCKWHEAT, MILLET AND CANARY SEED; OTHER CEREALS OTHER CEREALS : OTHER | 5% | 01-07-2017 |
| 1009 | OTHER | 5% | 01-07-2017 |
| 10091090 | OTHER | 5% | 01-07-2017 |
Visited 95 Times, 1 Visit today