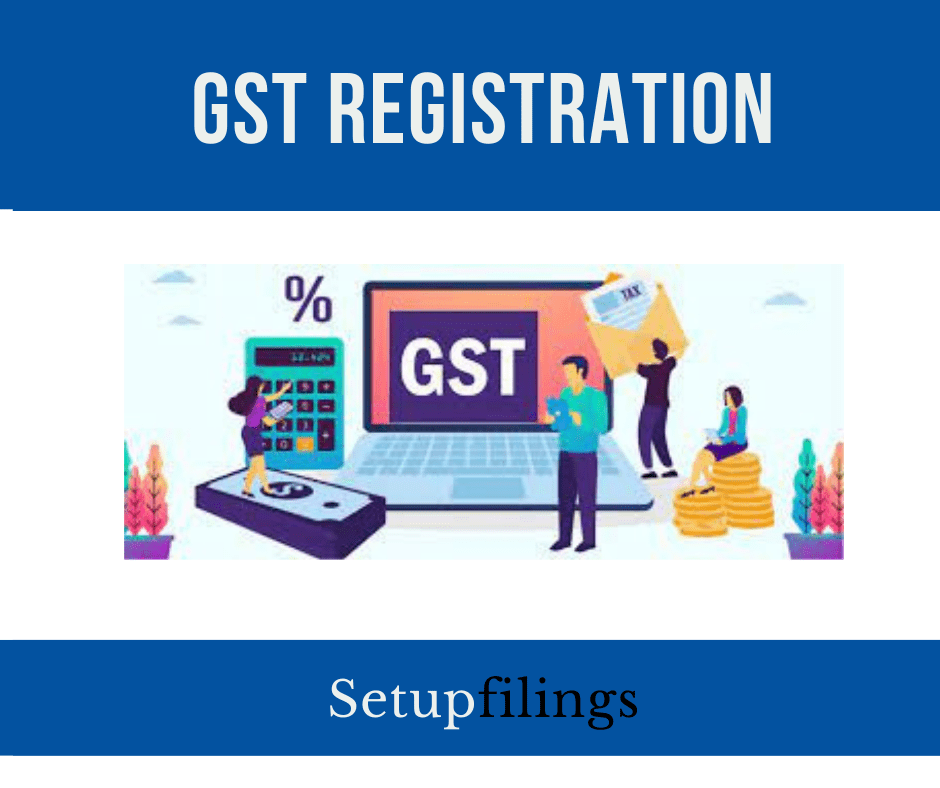 GST Rate & HSN Code for starches; malt; Products of the milling industry; insulin; wheat gluten – Chapter 11
This Chapter 11 of GST doesn't cover:
Cooked malt set up as espresso substitutes (heading 0901 or 2101);
Arranged flours, groats, dinners or starches of heading 1901;
Corn pieces or different results of heading 1904;
Vegetables, ready or saved, of heading 2001, 2004 or 2005;
Drug items (Chapter 30); or
Starches having the personality of perfumery, corrective or latrine arrangements (Chapter 33).
Items from the processing of the oats recorded in the table beneath fall in this Chapter in the event that they have, by weight on the dry item:
A starch content (dictated by the adjusted Ewers polarimetric technique) surpassing that demonstrated in section (2); and
A debris content (after allowance of any additional minerals) not surpassing that showed in segment (3).Otherwise, they fall in heading 2302. Nonetheless, start of oats, entire, rolled, chipped or ground, is constantly arranged in heading 1104.
(B) Products falling in this Chapter under the above arrangements will be grouped in heading 1101 or 1102 assuming the rate going through a woven metal wire material strainer with the opening demonstrated in segment (4) or (5) isn't less, by weight, than that displayed against the oat concerned. In any case, they fall in heading 1103 or 1104.
| | | | | | |
| --- | --- | --- | --- | --- | --- |
| HSN Code | Description | Rate (%) | CESS (%) | Effective Date | Rate Revision |
| 1101 | WHEAT OR MESLIN FLOUR | 5% | | 01-07-17 | |
| 1101 | WHEAT OR MESLIN FLOUR | 0% | | 01-07-17 | |
| 11010000 | WHEAT OR MESLIN FLOUR | 5% | | 01-07-17 | |
| 1102 | CEREAL FLOURS OTHER THAN THAT OF WHEAT OR MESLIN | 5% | | 01-07-17 | |
| 1102 | CEREAL FLOURS OTHER THAN THAT OF WHEAT OR MESLIN | 0% | | 01-07-17 | |
| 11021000 | CEREAL FLOURS OTHER THAN THAT OF WHEAT OR MESLIN RYE FLOUR | 5% | | 01-07-17 | |
| 11022000 | CEREAL FLOURS OTHER THAN THAT OF WHEAT OR MESLIN MAIZE (CORN) FLOUR | 5% | | 01-07-17 | |
| 11023000 | CEREAL FLOURS OTHER THAN THAT OF WHEAT OR MESLIN RICE FLOUR | 5% | | 01-07-17 | |
| 110290 | OTHER | 5% | | 01-07-17 | |
| 11029000 | CEREAL FLOURS OTHER THAN THAT OF WHEAT OR MESLIN OTHER | 5% | | 01-07-17 | |
| 11029021 | BROWN RICE FLOUR | 5% | | 01-07-17 | |
| 11029022 | WHITE RICE FLOUR | 5% | | 01-07-17 | |
| 11029029 | OTHER | 5% | | 01-07-17 | |
| 11029090 | OTHER | 5% | | 01-07-17 | |
| 1103 | CEREAL GROATS, MEAL AND PELLETS – GROATS AND MEAL : | 5% | | 01-07-17 | |
| 1103 | CEREAL GROATS, MEAL AND PELLETS – GROATS AND MEAL : | 0% | | 01-07-17 | |
| 110311 | OF WHEAT | 5% | | 01-07-17 | |
| 11031110 | CEREAL GROATS, MEAL AND PELLETS GROATS AND MEAL : OF WHEAT : GROAT | 5% | | 01-07-17 | |
| 11031120 | CEREAL GROATS, MEAL AND PELLETS GROATS AND MEAL : OF WHEAT : MEAL | 5% | | 01-07-17 | |
| 11031300 | CEREAL GROATS, MEAL AND PELLETS GROATS AND MEAL : OF MAIZE (CORN) | 5% | | 01-07-17 | |
| 11031900 | CEREAL GROATS, MEAL AND PELLETS GROATS AND MEAL : OF OTHER CEREALS | 5% | | 01-07-17 | |
| 11032000 | CEREAL GROATS, MEAL AND PELLETS PELLETS | 5% | | 01-07-17 | |
| 1104 | CEREAL GRAINS OTHERWISE WORKED (FOR EXAMPLE, HULLED, ROLLED, FLAKED, PEARLED, SLICED, OR KIBBLED), EXCEPT RICE OF HEADING 1006; GERM OF CEREALS, WHOLE, ROLLED, FLAKED OR GROUND – ROLLED OR FLAKED GRAINS : | 5% | | 01-07-17 | |
| 1104 | CEREAL GRAINS OTHERWISE WORKED (FOR EXAMPLE, HULLED, ROLLED, FLAKED, PEARLED, SLICED, OR KIBBLED), EXCEPT RICE OF HEADING 1006; GERM OF CEREALS, WHOLE, ROLLED, FLAKED OR GROUND – ROLLED OR FLAKED GRAINS : | 0% | | 01-07-17 | |
| 11041200 | CEREAL GRAINS OTHERWISE WORKED (FOR EXAMPLE, HULLED, ROLLED, FLAKED, PEARLED, SLICED, OR KIBBLED), EXCEPT RICE OF HEADING 1006; GERM OF CEREALS, WHOLE, ROLLED, FLAKED OR GROUND ROLLED OR FLAKED GRAINS : OF OATS | 5% | | 01-07-17 | |
| 11041900 | CEREAL GRAINS OTHERWISE WORKED (FOR EXAMPLE, HULLED, ROLLED, FLAKED, PEARLED, SLICED, OR KIBBLED), EXCEPT RICE OF HEADING 1006; GERM OF CEREALS, WHOLE, ROLLED, FLAKED OR GROUND ROLLED OR FLAKED GRAINS : OF OTHER CEREALS | 5% | | 01-07-17 | |
| 11042200 | CEREAL GRAINS OTHERWISE WORKED (FOR EXAMPLE, HULLED, ROLLED, FLAKED, PEARLED, SLICED, OR KIBBLED), EXCEPT RICE OF HEADING 1006; GERM OF CEREALS, WHOLE, ROLLED, FLAKED OR GROUND OTHER WORKED GRAINS (FOR EXAMPLE, HULLED, PEARLED, SLICED OR KIBBLED) : OF OA | 5% | | 01-07-17 | |
| 11042300 | CEREAL GRAINS OTHERWISE WORKED (FOR EXAMPLE, HULLED, ROLLED, FLAKED, PEARLED, SLICED, OR KIBBLED), EXCEPT RICE OF HEADING 1006; GERM OF CEREALS, WHOLE, ROLLED, FLAKED OR GROUND OTHER WORKED GRAINS (FOR EXAMPLE, HULLED, PEARLED, SLICED OR KIBBLED) : OF MAI | 5% | | 01-07-17 | |
| 11042900 | CEREAL GRAINS OTHERWISE WORKED (FOR EXAMPLE, HULLED, ROLLED, FLAKED, PEARLED, SLICED, OR KIBBLED), EXCEPT RICE OF HEADING 1006; GERM OF CEREALS, WHOLE, ROLLED, FLAKED OR GROUND OTHER WORKED GRAINS (FOR EXAMPLE, HULLED, PEARLED, SLICED OR KIBBLED) : OF OTH | 5% | | 01-07-17 | |
| 11043000 | CEREAL GRAINS OTHERWISE WORKED (FOR EXAMPLE, HULLED, ROLLED, FLAKED, PEARLED, SLICED, OR KIBBLED), EXCEPT RICE OF HEADING 1006; GERM OF CEREALS, WHOLE, ROLLED, FLAKED OR GROUND GERM OF CEREALS, WHOLE, ROLLED, FLAKED OR GROUND | 5% | | 01-07-17 | |
| 1105 | FLOUR, MEAL, POWDER, FLAKES, GRANULES AND PELLETS OF POTATOES | 5% | | 01-07-17 | |
| 1105 | FLOUR, MEAL, POWDER, FLAKES, GRANULES AND PELLETS OF POTATOES | 0% | | 01-07-17 | |
| 11051000 | FLOUR, MEAL, POWDER, FLAKES, GRANULES AND PELLETS OF POTATOES FLOUR, MEAL AND POWDER | 5% | | 01-07-17 | |
| 11052000 | FLOUR, MEAL, POWDER, FLAKES, GRANULES AND PELLETS OF POTATOES FLAKES, GRANULES AND PELLETS | 5% | | 01-07-17 | |
| 1106 | FLOUR, MEAL AND POWDER OF THE DRIED LEGUMINOUS VEGETABLES OF HEADING 0713, OF SAGO OR OF ROOTS OR TUBERS OF HEADING 0714 OR OF THE PRODUCTS OF CHAPTER 8 | 5% | | 01-07-17 | |
| 1106 | FLOUR, MEAL AND POWDER OF THE DRIED LEGUMINOUS VEGETABLES OF HEADING 0713, OF SAGO OR OF ROOTS OR TUBERS OF HEADING 0714 OR OF THE PRODUCTS OF CHAPTER 8 | 0% | | 01-07-17 | |
| 110610 | OF THE DRIED LEGUMINOUS VEGETABLES OF HEADING 0713 | 5% | | 01-07-17 | |
| 11061000 | FLOUR, MEAL AND POWDER OF THE DRIED LEGUMINOUS VEGETABLES OF HEADING 0713, OF SAGO OR OF ROOTS OR TUBERS OF HEADING 0714 OR OF THE PRODUCTS OF CHAPTER 8 OF THE DRIED LEGUMINOUS VEGETABLES OF HEADING 0713 | 5% | | 01-07-17 | |
| 11061010 | GUAR MEAL | 0% | | 15/11/2017 1/07/2017 | |
| 11061090 | OTHERS | 5% | | 01-07-17 | |
| 110620 | OF SAGO OR OF ROOTS OR TUBERS OF HEADING 0714 | 5% | | 01-07-17 | |
| 11062010 | FLOUR, MEAL AND POWDER OF THE DRIED LEGUMINOUS VEGETABLES OF HEADING 0713, OF SAGO OR OF ROOTS OR TUBERS OF HEADING 0714 OR OF THE PRODUCTS OF CHAPTER 8 OF SAGO OR OF ROOTS OR TUBERS OF HEADING 0714 : OF SAGO | 5% | | 01-07-17 | |
| 11062020 | FLOUR, MEAL AND POWDER OF THE DRIED LEGUMINOUS VEGETABLES OF HEADING 0713, OF SAGO OR OF ROOTS OR TUBERS OF HEADING 0714 OR OF THE PRODUCTS OF CHAPTER 8 OF SAGO OR OF ROOTS OR TUBERS OF HEADING 0714 : OF MANIOC (CASSAVA) | 5% | | 01-07-17 | |
| 11062090 | FLOUR, MEAL AND POWDER OF THE DRIED LEGUMINOUS VEGETABLES OF HEADING 0713, OF SAGO OR OF ROOTS OR TUBERS OF HEADING 0714 OR OF THE PRODUCTS OF CHAPTER 8 OF SAGO OR OF ROOTS OR TUBERS OF HEADING 0714 : OF OTHER ROOTS AND TUBERS | 5% | | 01-07-17 | |
| 110630 | OF THE PRODUCTS OF CHAPTER 8 | 5% | | 01-07-17 | |
| 11063010 | FLOUR, MEAL AND POWDER OF THE DRIED LEGUMINOUS VEGETABLES OF HEADING 0713, OF SAGO OR OF ROOTS OR TUBERS OF HEADING 0714 OR OF THE PRODUCTS OF CHAPTER 8 OF THE PRODUCTS OF CHAPTER 8 : OF TAMARIND | 5% | | 01-07-17 | |
| 11063020 | FLOUR, MEAL AND POWDER OF THE DRIED LEGUMINOUS VEGETABLES OF HEADING 0713, OF SAGO OR OF ROOTS OR TUBERS OF HEADING 0714 OR OF THE PRODUCTS OF CHAPTER 8 OF THE PRODUCTS OF CHAPTER 8 : OF SINGODA | 5% | | 01-07-17 | |
| 11063030 | FLOUR, MEAL AND POWDER OF THE DRIED LEGUMINOUS VEGETABLES OF HEADING 0713, OF SAGO OR OF ROOTS OR TUBERS OF HEADING 0714 OR OF THE PRODUCTS OF CHAPTER 8 OF THE PRODUCTS OF CHAPTER 8 : MANGO FLOUR | 5% | | 01-07-17 | |
| 11063090 | FLOUR, MEAL AND POWDER OF THE DRIED LEGUMINOUS VEGETABLES OF HEADING 0713, OF SAGO OR OF ROOTS OR TUBERS OF HEADING 0714 OR OF THE PRODUCTS OF CHAPTER 8 OF THE PRODUCTS OF CHAPTER 8 : OTHER | 5% | | 01-07-17 | |
| 1107 | MALT, WHETHER OR NOT ROASTED | 18% | | 01-07-17 | |
| 11071000 | MALT, WHETHER OR NOT ROASTED NOT ROASTED | 18% | | 01-07-17 | |
| 11072000 | MALT, WHETHER OR NOT ROASTED ROASTED | 18% | | 01-07-17 | |
| 1108 | STARCHES; INULIN – STARCHES : | 12% | | 01-07-17 | |
| 11081100 | STARCHES; INULIN STARCHES : WHEAT STARCH | 12% | | 01-07-17 | |
| 11081200 | STARCHES; INULIN STARCHES : MAIZE (CORN) STARCH | 12% | | 01-07-17 | |
| 11081300 | STARCHES; INULIN STARCHES : POTATO STARCH | 12% | | 01-07-17 | |
| 11081400 | STARCHES; INULIN STARCHES : MANIOC (CASSAVA) STARCH | 12% | | 01-07-17 | |
| 110819 | OTHER | 12% | | 01-07-17 | |
| 11081910 | STARCHES; INULIN STARCHES : OTHER : SAGO | 12% | | 01-07-17 | |
| 11081990 | STARCHES; INULIN STARCHES : OTHER : OTHER | 12% | | 01-07-17 | |
| 11082000 | STARCHES; INULIN INSULIN | 12% | | 01-07-17 | |
| 1109 | WHEAT GLUTEN, WHETHER OR NOT DRIED | 5% | | 01-07-17 | |
| 11090000 | WHEAT GLUTEN, WHETHER OR NOT DRIED | 5% | | 01-07-17 | |
Visited 164 Times, 1 Visit today