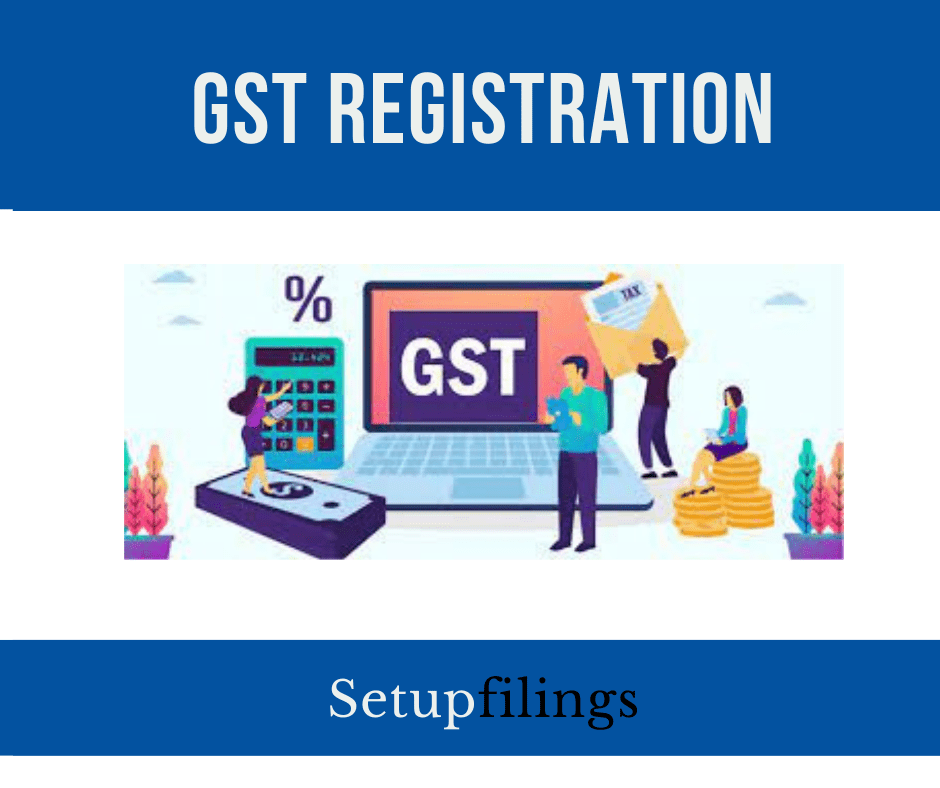 GST Rate & HSN Code for oleaginous, miscellaneous grains fruits and Oil seeds, seeds and fruit; straw and fodder; industrial or medical plants – Chapter 12
Heading 1207 applies, entomb alia, to palm nuts and bits, cotton seeds, castor oil seeds, sesamum seeds, mustard seeds, safflower seeds, Poppy seeds and rhea nuts (karite nuts). It doesn't have any significant bearing to Products of heading 0801 or 0802 to olives (Chapter 7 or Chapter 20).
Heading 1208 applies not exclusively to non-defattecl flours and dinners yet in addition to flours and suppers which have been somewhat defatted or defatted and completely or to some extent refatted with their unique oil.It doesn't, in any case, apply to buildups of headings 2304 to 2306.
For the motivations behind heading 1209, beet seeds, grass and other herbage seeds, seeds of decorative blossoms, vegetable seeds, seeds of timberland trees, seeds of organic product trees, seeds of vetches (other than those of the species Vicia faba) or of lupines are to be viewed as "seeds of a sort utilized for planting".
Heading 1209 doesn't, be that as it may, apply to the accompanying regardless of whether for planting:
leguminous vegetables or sweet corn (Chapter 7);
flavors or different results of Chapter 9;cereals (Chapter 10); or
results of headings 1201 to 1207 or 1211.
Heading 1211 applies, entomb alia, to the accompanying plants or parts thereof: basil, borage, ginseng, hyssop, liquorice,all types of mint, rosemary, lament, sage and wormwood.
Heading 1211 doesn't, in any case, apply to:
Medicaments of Chapter 30:
Perfumery, corrective or latrine arrangements of Chapter 33; or insecticides, fungicides, herbicides, sanitizers or comparative results of heading 3808.
For the motivations behind heading 1212, the expression "ocean growth and other green growth" does exclude:
Dead single-cell miniature life forms of heading 2102;
societies of miniature life forms of heading 3002; or fertilizers of heading 3101 or 3105.
| | | | | | |
| --- | --- | --- | --- | --- | --- |
| | | | | | |
| HSN Code | Description | Rate (%) | CESS (%) | Effective Date | Rate Revision |
| 1201 | SOYA BEANS, WHETHER OR NOT BROKEN | 5% | | 01-07-17 | |
| 120100 | SOYA BEANS, WHETHER OR NOT BROKEN | 5% | | 01-07-17 | |
| 12010010 | SOYA BEANS, WHETHER OR NOT BROKEN SOYA BEANS, WHETHER OR NOT BROKEN : OF SEED QUALITY | 5% | | 01-07-17 | |
| 12010090 | SOYA BEANS, WHETHER OR NOT BROKEN SOYA BEANS, WHETHER OR NOT BROKEN : OTHER | 5% | | 01-07-17 | |
| 120110 | SEED | 5% | | 01-07-17 | |
| 12011000 | SEED | 5% | | 01-07-17 | |
| 120190 | OTHER | 5% | | 01-07-17 | |
| 12019000 | OTHER | 5% | | 01-07-17 | |
| 1202 | GROUND-NUTS, NOT ROASTED OR OTHERWISE COOKED, WHETHER OR NOT SHELLED OR BROKEN | 5% | | 01-07-17 | |
| 120210 | IN SHELL | 5% | | 01-07-17 | |
| 12021011 | GROUND?NUTS, NOT ROASTED OR OTHERWISE COOKED, WHETHER OR NOT SHELLED OR BROKEN IN SHELL : H.P.S : OF SEED QUALITY | 5% | | 01-07-17 | |
| 12021019 | GROUND?NUTS, NOT ROASTED OR OTHERWISE COOKED, WHETHER OR NOT SHELLED OR BROKEN IN SHELL : H.P.S : OTHER | 5% | | 01-07-17 | |
| 12021091 | GROUND?NUTS, NOT ROASTED OR OTHERWISE COOKED, WHETHER OR NOT SHELLED OR BROKEN IN SHELL : OTHER : OF SEED QUALITY | 5% | | 01-07-17 | |
| 12021099 | GROUND?NUTS, NOT ROASTED OR OTHERWISE COOKED, WHETHER OR NOT SHELLED OR BROKEN IN SHELL : OTHER : OTHER | 5% | | 01-07-17 | |
| 120220 | SHELLED, WHETHER OR NOT BROKEN | 5% | | 01-07-17 | |
| 12022010 | GROUND?NUTS, NOT ROASTED OR OTHERWISE COOKED, WHETHER OR NOT SHELLED OR BROKEN SHELLED, WHETHER OR NOT BROKEN : KERNELS, H.P.S. | 5% | | 01-07-17 | |
| 12022090 | GROUND?NUTS, NOT ROASTED OR OTHERWISE COOKED, WHETHER OR NOT SHELLED OR BROKEN SHELLED, WHETHER OR NOT BROKEN : OTHER | 5% | | 01-07-17 | |
| 120230 | SEED | 5% | | 01-07-17 | |
| 12023010 | H.P.S. | 5% | | 01-07-17 | |
| 12023090 | OTHER | 5% | | 01-07-17 | |
| 120241 | IN SHELL | 5% | | 01-07-17 | |
| 12024110 | H.P.S. | 5% | | 01-07-17 | |
| 12024190 | OTHER | 5% | | 01-07-17 | |
| 120242 | SHELLED, WHETHER OR NOT BROKEN | 5% | | 01-07-17 | |
| 12024210 | KERNELS, H.P.S | 5% | | 01-07-17 | |
| 12024220 | KERNELGS, OTHER | 5% | | 01-07-17 | |
| 12024290 | OTHER | 5% | | 01-07-17 | |
| 1203 | COPRA | 5% | | 01-07-17 | |
| 12030000 | COPRA | 5% | | 01-07-17 | |
| 1204 | LINSEED, WHETHER OR NOT BROKEN | 5% | | 01-07-17 | |
| 120400 | LINSEED, WHETHER OR NOT BROKEN | 5% | | 01-07-17 | |
| 12040010 | LINSEED, WHETHER OR NOT BROKEN LINSEED, WHETHER OR NOT BROKEN : OF SEED QUALITY | 5% | | 01-07-17 | |
| 12040090 | LINSEED, WHETHER OR NOT BROKEN LINSEED, WHETHER OR NOT BROKEN : OTHER | 5% | | 01-07-17 | |
| 1205 | RAPE OR COLZA SEEDS, WHETHER OR NOT BROKEN | 5% | | 01-07-17 | |
| 12051000 | RAPE OR COLZA SEEDS, WHETHER OR NOT BROKEN LOW ERUCIC ACID RAPE OR COLZA SEEDS | 5% | | 01-07-17 | |
| 12059000 | RAPE OR COLZA SEEDS, WHETHER OR NOT BROKEN OTHER | 5% | | 01-07-17 | |
| 1206 | SUNFLOWER SEEDS, WHETHER OR NOT BROKEN | 5% | | 01-07-17 | |
| 120600 | SUNFLOWER SEEDS, WHETHER OR NOT BROKEN | 5% | | 01-07-17 | |
| 12060010 | SUNFLOWER SEEDS, WHETHER OR NOT BROKEN SUNFLOWER SEEDS, WHETHER OR NOT BROKEN : OF SEED QUALITY | 5% | | 01-07-17 | |
| 12060090 | SUNFLOWER SEEDS, WHETHER OR NOT BROKEN SUNFLOWER SEEDS, WHETHER OR NOT BROKEN : OTHER | 5% | | 01-07-17 | |
| 1207 | OTHER OIL SEEDS AND OLEAGINOUS FRUITS, WHETHER OR NOT BROKEN | 5% | | 01-07-17 | |
| 120710 | PALM NUTS AND KERNELS | 5% | | 01-07-17 | |
| 12071010 | OTHER OIL SEEDS AND OLEAGINOUS FRUITS, WHETHER OR NOT BROKEN PALM NUTS AND KERNELS : OF SEED QUALITY | 5% | | 01-07-17 | |
| 12071090 | OTHER OIL SEEDS AND OLEAGINOUS FRUITS, WHETHER OR NOT BROKEN PALM NUTS AND KERNELS : OTHER | 5% | | 01-07-17 | |
| 120720 | COTTON SEEDS | 5% | | 01-07-17 | |
| 12072010 | OTHER OIL SEEDS AND OLEAGINOUS FRUITS, WHETHER OR NOT BROKEN COTTON SEEDS : OF SEED QUALITY | 5% | | 01-07-17 | |
| 12072090 | OTHER OIL SEEDS AND OLEAGINOUS FRUITS, WHETHER OR NOT BROKEN COTTON SEEDS : OTHER | 5% | | 01-07-17 | |
| 120721 | COTTON SEEDS | 5% | | 01-07-17 | |
| 12072100 | SEED | 5% | | 01-07-17 | |
| 120729 | OTHER | 5% | | 01-07-17 | |
| 12072900 | OTHER | 5% | | 01-07-17 | |
| 120730 | CASTOR OIL SEEDS | 5% | | 01-07-17 | |
| 12073010 | OTHER OIL SEEDS AND OLEAGINOUS FRUITS, WHETHER OR NOT BROKEN CASTOR OIL SEEDS : OF SEED QUALITY | 5% | | 01-07-17 | |
| 12073090 | OTHER OIL SEEDS AND OLEAGINOUS FRUITS, WHETHER OR NOT BROKEN CASTOR OIL SEEDS : OTHER | 5% | | 01-07-17 | |
| 120740 | SESAMUM SEEDS | 5% | | 01-07-17 | |
| 12074010 | OTHER OIL SEEDS AND OLEAGINOUS FRUITS, WHETHER OR NOT BROKEN SESAMUM SEEDS : OF SEED QUALITY | 5% | | 01-07-17 | |
| 12074090 | OTHER OIL SEEDS AND OLEAGINOUS FRUITS, WHETHER OR NOT BROKEN SESAMUM SEEDS : OTHER | 5% | | 01-07-17 | |
| 120750 | MUSTARD SEEDS | 5% | | 01-07-17 | |
| 12075010 | OTHER OIL SEEDS AND OLEAGINOUS FRUITS, WHETHER OR NOT BROKEN MUSTARD SEEDS : OF SEED QUALITY | 5% | | 01-07-17 | |
| 12075090 | OTHER OIL SEEDS AND OLEAGINOUS FRUITS, WHETHER OR NOT BROKEN MUSTARD SEEDS : OTHER | 5% | | 01-07-17 | |
| 120760 | SAFFLOWER (CARTHAMUS TINCTORIUS) SEEDS | 5% | | 01-07-17 | |
| 12076010 | OTHER OIL SEEDS AND OLEAGINOUS FRUITS, WHETHER OR NOT BROKEN SAFFLOWER SEEDS : OF SEED QUALITY | 5% | | 01-07-17 | |
| 12076090 | OTHER OIL SEEDS AND OLEAGINOUS FRUITS, WHETHER OR NOT BROKEN SAFFLOWER SEEDS : OTHER | 5% | | 01-07-17 | |
| 120770 | MELON SEEDS | 5% | | 01-07-17 | |
| 12077010 | OF SEED QUALITY | 5% | | 01-07-17 | |
| 12077090 | OTHER | 5% | | 01-07-17 | |
| 12079100 | OTHER OIL SEEDS AND OLEAGINOUS FRUITS, WHETHER OR NOT BROKEN OTHER : POPPY SEEDS | 5% | | 01-07-17 | |
| 120799 | OTHER | 5% | | 01-07-17 | |
| 12079910 | OTHER OIL SEEDS AND OLEAGINOUS FRUITS, WHETHER OR NOT BROKEN OTHER : OTHER : AJAMS | 5% | | 01-07-17 | |
| 12079920 | OTHER OIL SEEDS AND OLEAGINOUS FRUITS, WHETHER OR NOT BROKEN OTHER : OTHER : MANGO KERNEL | 5% | | 01-07-17 | |
| 12079930 | OTHER OIL SEEDS AND OLEAGINO FRUITS, WHETHER OR NOT BROKEN OTHER : OTHER : NIGER SEED | 5% | | 01-07-17 | |
| 12079940 | OTHER OIL SEEDS AND OLEAGINOUS FRUITS, WHETHER OR NOT BROKEN OTHER : OTHER : KOKAM | 5% | | 01-07-17 | |
| 12079990 | OTHER OIL SEEDS AND OLEAGINOUS FRUITS, WHETHER OR NOT BROKEN OTHER : OTHER : OTHER | 5% | | 01-07-17 | |
| 1208 | FLOURS AND MEALS OF OIL SEEDS OR OLEAGINOUS FRUITS, OTHER THAN THOSE OF MUSTARD | 5% | | 01-07-17 | |
| 12081000 | FLOURS AND MEALS OF OIL SEEDS OR OLEAGINOUS FRUITS, OTHER THAN THOSE OF MUSTARD OF SOYA BEANS | 5% | | 01-07-17 | |
| 12089000 | FLOURS AND MEALS OF OIL SEEDS OR OLEAGINOUS FRUITS, OTHER THAN THOSE OF MUSTARD OTHER | 5% | | 01-07-17 | |
| 1209 | SEEDS, FRUIT AND SPORES, OF A KIND USED FOR SOWING | 5% | | 01-07-17 | |
| 12091000 | SEEDS, FRUIT AND SPORES, OF A KIND USED FOR SOWING SUGAR BEET SEED | 5% | | 01-07-17 | |
| 12092100 | SEEDS, FRUIT AND SPORES, OF A KIND USED FOR SOWING SEEDS OF FORAGE PLANTS : LUCERNE (ALFALFA) SEED | 5% | | 01-07-17 | |
| 12092200 | SEEDS, FRUIT AND SPORES, OF A KIND USED FOR SOWING SEEDS OF FORAGE PLANTS : CLOVER (TRIFOLIUM SPP.) SEED | 5% | | 01-07-17 | |
| 12092300 | SEEDS, FRUIT AND SPORES, OF A KIND USED FOR SOWING SEEDS OF FORAGE PLANTS : FESCUE SEED | 5% | | 01-07-17 | |
| 12092400 | SEEDS, FRUIT AND SPORES, OF A KIND USED FOR SOWING SEEDS OF FORAGE PLANTS : KENTUCKY BLUE GRASS (POA PRATENSIS L.) SEED | 5% | | 01-07-17 | |
| 12092500 | SEEDS, FRUIT AND SPORES, OF A KIND USED FOR SOWING SEEDS OF FORAGE PLANTS : RYE GRASS (LOLIUM MULTIFLORUM LAM., LOLIUM PERENNE L.) SEED | 5% | | 01-07-17 | |
| 12092600 | SEEDS, FRUIT AND SPORES, OF A KIND USED FOR SOWING SEEDS OF FORAGE PLANTS : TIMOTHY GRASS SEED | 5% | | 01-07-17 | |
| 120929 | OTHER | 5% | | 01-07-17 | |
| 12092910 | SEEDS, FRUIT AND SPORES, OF A KIND USED FOR SOWING SEEDS OF FORAGE PLANTS : OTHER : AUSTRALIAN LUPIN SEEDS | 5% | | 01-07-17 | |
| 12092990 | SEEDS, FRUIT AND SPORES, OF A KIND USED FOR SOWING SEEDS OF FORAGE PLANTS : OTHER : OTHER | 5% | | 01-07-17 | |
| 12093000 | SEEDS, FRUIT AND SPORES, OF A KIND USED FOR SOWING SEEDS OF HERBACEOUS PLANTS CULTIVATED PRINCIPALLY FOR THEIR FLOWERS | 5% | | 01-07-17 | |
| 12099 | SEEDS, FRUIT AND SPORES, OF A KIND USED FOR SOWING | 5% | | 01-07-17 | |
| 120991 | VEGETABLE SEEDS | 5% | | 01-07-17 | |
| 12099110 | SEEDS, FRUIT AND SPORES, OF A KIND USED FOR SOWING OTHER : VEGETABLE SEEDS : OF CABBAGE | 5% | | 01-07-17 | |
| 12099120 | SEEDS, FRUIT AND SPORES, OF A KIND USED FOR SOWING OTHER : VEGETABLE SEEDS OF CAULIFLOWER | 5% | | 01-07-17 | |
| 12099130 | SEEDS, FRUIT AND SPORES, OF A KIND USED FOR SOWING OTHER : VEGETABLE SEEDS : OF ONION | 5% | | 01-07-17 | |
| 12099140 | SEEDS, FRUIT AND SPORES, OF A KIND USED FOR SOWING OTHER : VEGETABLE SEEDS : OF PEA | 5% | | 01-07-17 | |
| 12099150 | SEEDS, FRUIT AND SPORES, OF A KIND USED FOR SOWING OTHER : VEGETABLE SEEDS : OF RADISH | 5% | | 01-07-17 | |
| 12099160 | SEEDS, FRUIT AND SPORES, OF A KIND USED FOR SOWING OTHER : VEGETABLE SEEDS : OF TOMATO | 5% | | 01-07-17 | |
| 12099170 | OF CHILLY OF GENUS CAPSICUM | 5% | | 01-07-17 | |
| 12099190 | SEEDS, FRUIT AND SPORES, OF A KIND USED FOR SOWING OTHER : VEGETABLE SEEDS : OTHER | 5% | | 01-07-17 | |
| 120999 | OTHER | 5% | | 01-07-17 | |
| 12099910 | SEEDS, FRUIT AND SPORES, OF A KIND USED FOR SOWING OTHER : OTHER : FRUIT SEEDS FOR PLANTING OR SOWING | 5% | | 01-07-17 | |
| 12099990 | SEEDS, FRUIT AND SPORES, OF A KIND USED FOR SOWING OTHER : OTHER : OTHER | 5% | | 01-07-17 | |
| 1210 | HOP CONES, FRESH OR DRIED, WHETHER OR NOT GROUND, POWDERED OR IN THE FORM OF PELLETS; LUPULIN | 5% | | 01-07-17 | |
| 12101000 | HOP CONES, FRESH OR DRIED, WHETHER OR NOT GROUND, POWDERED OR IN THE FORM OF PELLETS; LUPULIN HOP CONES, NEITHER GROUND NOR POWDERED NOR IN THE FORM OF PELLETS | 5% | | 01-07-17 | |
| 12102000 | HOP CONES, FRESH OR DRIED, WHETHER OR NOT GROUND, POWDERED OR IN THE FORM OF PELLETS; LUPULIN HOP CONES, GROUND, POWDERED OR IN THE FORM OF PELLETS; LUPULIN | 5% | | 15-11-17 | |
| 1211 | PLANTS AND PARTS OF PLANTS (INCLUDING SEEDS AND FRUITS), OF A KIND USED PRIMARILY IN PERFUMERY, IN PHARMACY OR FOR INSECTICIDAL, FUNGICIDAL OR SIMILAR PURPOSE, FRESH OR DRIED, WHETHER OR NOT CUT, CRUSHED OR POWDERED | 5% | | 01-07-17 | |
| 12111000 | PLANTS AND PARTS OF PLANTS (INCLUDING SEEDS AND FRUITS), OF A KIND USED PRIMARILY IN PERFUMERY, IN PHARMACY OR FOR INSECTICIDAL, FUNGICIDAL OR SIMILAR PURPOSE, FRESH OR DRIED, WHETHER OR NOT CUT, CRUSHED OR POWDERED LIQUORICE ROOTS | 5% | | 01-07-17 | |
| 12112000 | PLANTS AND PARTS OF PLANTS (INCLUDING SEEDS AND FRUITS), OF A KIND USED PRIMARILY IN PERFUMERY, IN PHARMACY OR FOR INSECTICIDAL, FUNGICIDAL OR SIMILAR PURPOSE, FRESH OR DRIED, WHETHER OR NOT CUT, CRUSHED OR POWDERED GINSENG ROOTS | 5% | | 01-07-17 | |
| 12113000 | PLANTS AND PARTS OF PLANTS (INCLUDING SEEDS AND FRUITS), OF A KIND USED PRIMARILY IN PERFUMERY, IN PHARMACY OR FOR INSECTICIDAL, FUNGICIDAL OR SIMILAR PURPOSE, FRESH OR DRIED, WHETHER OR NOT CUT, CRUSHED OR POWDERED COCA LEAF | 5% | | 01-07-17 | |
| 12114000 | PLANTS AND PARTS OF PLANTS (INCLUDING SEEDS AND FRUITS), OF A KIND USED PRIMARILY IN PERFUMERY, IN PHARMACY OR FOR INSECTICIDAL, FUNGICIDAL OR SIMILAR PURPOSE, FRESH OR DRIED, WHETHER OR NOT CUT, CRUSHED OR POWDERED POPPY STRAW | 5% | | 01-07-17 | |
| 12115000 | EPHEDRA | 5% | | 01-07-17 | |
| 121190 | OTHER | 5% | | 01-07-17 | |
| 12119011 | PLANTS AND PARTS OF PLANTS (INCLUDING SEEDS AND FRUITS), OF A KIND USED PRIMARILY IN PERFUMERY, IN PHARMACY OR FOR INSECTICIDAL, FUNGICIDAL OR SIMILAR PURPOSE, FRESH OR DRIED, WHETHER OR NOT CUT, CRUSHED OR POWDERED OTHER : SEEDS : AMBRETTE SEEDS | 5% | | 01-07-17 | |
| 12119012 | PLANTS AND PARTS OF PLANTS (INCLUDING SEEDS AND FRUITS), OF A KIND USED PRIMARILY IN PERFUMERY, IN PHARMACY OR FOR INSECTICIDAL, FUNGICIDAL OR SIMILAR PURPOSE, FRESH OR DRIED, WHETHER OR NOT CUT, CRUSHED OR POWDERED OTHER : SEEDS : NUXVOMICA, DRIED RIPE | 5% | | 01-07-17 | |
| 12119013 | PLANTS AND PARTS OF PLANTS (INCLUDING SEEDS AND FRUITS), OF A KIND USED PRIMARILY IN PERFUMERY, IN PHARMACY OR FOR INSECTICIDAL, FUNGICIDAL OR SIMILAR PURPOSE, FRESH OR DRIED, WHETHER OR NOT CUT, CRUSHED OR POWDERED OTHER : SEEDS : PSYLLIUM SEED (ISOBGUL) | 5% | | 01-07-17 | |
| 12119014 | PLANTS AND PARTS OF PLANTS (INCLUDING SEEDS AND FRUITS), OF A KIND USED PRIMARILY IN PERFUMERY, IN PHARMACY OR FOR INSECTICIDAL, FUNGICIDAL OR SIMILAR PURPOSE, FRESH OR DRIED, WHETHER OR NOT CUT, CRUSHED OR POWDERED OTHER : SEEDS : NEEM SEED | 5% | | 01-07-17 | |
| 12119015 | PLANTS AND PARTS OF PLANTS (INCLUDING SEEDS AND FRUITS), OF A KIND USED PRIMARILY IN PERFUMERY, IN PHARMACY OR FOR INSECTICIDAL, FUNGICIDAL OR SIMILAR PURPOSE, FRESH OR DRIED, WHETHER OR NOT CUT, CRUSHED OR POWDERED OTHER : SEEDS : JOJOBA SEED | 5% | | 01-07-17 | |
| 12119019 | PLANTS AND PARTS OF PLANTS (INCLUDING SEEDS AND FRUITS), OF A KIND USED PRIMARILY IN PERFUMERY, IN PHARMACY OR FOR INSECTICIDAL, FUNGICIDAL OR SIMILAR PURPOSE, FRESH OR DRIED, WHETHER OR NOT CUT, CRUSHED OR POWDERED OTHER : SEEDS : OTHER | 5% | | 01-07-17 | |
| 12119021 | PLANTS AND PARTS OF PLANTS (INCLUDING SEEDS AND FRUITS), OF A KIND USED PRIMARILY IN PERFUMERY, IN PHARMACY OR FOR INSECTICIDAL, FUNGICIDAL OR SIMILAR PURPOSE, FRESH OR DRIED, WHETHER OR NOT CUT, CRUSHED OR POWDERED OTHER : LEAVES, POWDER, FLOWERS AND POD | 5% | | 01-07-17 | |
| 12119022 | PLANTS AND PARTS OF PLANTS (INCLUDING SEEDS AND FRUITS), OF A KIND USED PRIMARILY IN PERFUMERY, IN PHARMACY OR FOR INSECTICIDAL, FUNGICIDAL OR SIMILAR PURPOSE, FRESH OR DRIED, WHETHER OR NOT CUT, CRUSHED OR POWDERED OTHER : LEAVES, POWDER, FLOWERS AND POD | 5% | | 01-07-17 | |
| 12119023 | PLANTS AND PARTS OF PLANTS (INCLUDING SEEDS AND FRUITS), OF A KIND USED PRIMARILY IN PERFUMERY, IN PHARMACY OR FOR INSECTICIDAL, FUNGICIDAL OR SIMILAR PURPOSE, FRESH OR DRIED, WHETHER OR NOT CUT, CRUSHED OR POWDERED OTHER : LEAVES, POWDER, FLOWERS AND POD | 5% | | 01-07-17 | |
| 12119024 | PLANTS AND PARTS OF PLANTS (INCLUDING SEEDS AND FRUITS), OF A KIND USED PRIMARILY IN PERFUMERY, IN PHARMACY OR FOR INSECTICIDAL, FUNGICIDAL OR SIMILAR PURPOSE, FRESH OR DRIED, WHETHER OR NOT CUT, CRUSHED OR POWDERED OTHER : LEAVES, POWDER, FLOWERS AND POD | 5% | | 01-07-17 | |
| 12119025 | PLANTS AND PARTS OF PLANTS (INCLUDING SEEDS AND FRUITS), OF A KIND USED PRIMARILY IN PERFUMERY, IN PHARMACY OR FOR INSECTICIDAL, FUNGICIDAL OR SIMILAR PURPOSE, FRESH OR DRIED, WHETHER OR NOT CUT, CRUSHED OR POWDERED OTHER : LEAVES, POWDER, FLOWERS AND POD | 5% | | 01-07-17 | |
| 12119026 | PLANTS AND PARTS OF PLANTS (INCLUDING SEEDS AND FRUITS), OF A KIND USED PRIMARILY IN PERFUMERY, IN PHARMACY OR FOR INSECTICIDAL, FUNGICIDAL OR SIMILAR PURPOSE, FRESH OR DRIED, WHETHER OR NOT CUT, CRUSHED OR POWDERED OTHER : LEAVES, POWDER, FLOWERS AND POD | 5% | | 01-07-17 | |
| 12119029 | PLANTS AND PARTS OF PLANTS (INCLUDING SEEDS AND FRUITS), OF A KIND USED PRIMARILY IN PERFUMERY, IN PHARMACY OR FOR INSECTICIDAL, FUNGICIDAL OR SIMILAR PURPOSE, FRESH OR DRIED, WHETHER OR NOT CUT, CRUSHED OR POWDERED OTHER : LEAVES, POWDER, FLOWERS AND POD | 5% | | 01-07-17 | |
| 12119031 | PLANTS AND PARTS OF PLANTS (INCLUDING SEEDS AND FRUITS), OF A KIND USED PRIMARILY IN PERFUMERY, IN PHARMACY OR FOR INSECTICIDAL, FUNGICIDAL OR SIMILAR PURPOSE, FRESH OR DRIED, WHETHER OR NOT CUT, CRUSHED OR POWDERED OTHER : BARK, HUSK AND RIND : CASCARA S | 5% | | 01-07-17 | |
| 12119032 | PLANTS AND PARTS OF PLANTS (INCLUDING SEEDS AND FRUITS), OF A KIND USED PRIMARILY IN PERFUMERY, IN PHARMACY OR FOR INSECTICIDAL, FUNGICIDAL OR SIMILAR PURPOSE, FRESH OR DRIED, WHETHER OR NOT CUT, CRUSHED OR POWDERED OTHER : BARK, HUSK AND RIND : PSYLLIUM | 5% | | 01-07-17 | |
| 12119033 | PLANTS AND PARTS OF PLANTS (INCLUDING SEEDS AND FRUITS), OF A KIND USED PRIMARILY IN PERFUMERY, IN PHARMACY OR FOR INSECTICIDAL, FUNGICIDAL OR SIMILAR PURPOSE, FRESH OR DRIED, WHETHER OR NOT CUT, CRUSHED OR POWDERED OTHER : BARK, HUSK AND RIND : GAMBOGE F | 5% | | 01-07-17 | |
| 12119039 | PLANTS AND PARTS OF PLANTS (INCLUDING SEEDS AND FRUITS), OF A KIND USED PRIMARILY IN PERFUMERY, IN PHARMACY OR FOR INSECTICIDAL, FUNGICIDAL OR SIMILAR PURPOSE, FRESH OR DRIED, WHETHER OR NOT CUT, CRUSHED OR POWDERED OTHER : BARK, HUSK AND RIND : OTHER | 5% | | 01-07-17 | |
| 12119041 | PLANTS AND PARTS OF PLANTS (INCLUDING SEEDS AND FRUITS), OF A KIND USED PRIMARILY IN PERFUMERY, IN PHARMACY OR FOR INSECTICIDAL, FUNGICIDAL OR SIMILAR PURPOSE, FRESH OR DRIED, WHETHER OR NOT CUT, CRUSHED OR POWDERED OTHER : ROOTS AND RHIZOMES : BELLADONA | 5% | | 01-07-17 | |
| 12119042 | PLANTS AND PARTS OF PLANTS (INCLUDING SEEDS AND FRUITS), OF A KIND USED PRIMARILY IN PERFUMERY, IN PHARMACY OR FOR INSECTICIDAL, FUNGICIDAL OR SIMILAR PURPOSE, FRESH OR DRIED, WHETHER OR NOT CUT, CRUSHED OR POWDERED OTHER : ROOTS AND RHIZOMES : GALANGAL R | 5% | | 01-07-17 | |
| 12119043 | PLANTS AND PARTS OF PLANTS (INCLUDING SEEDS AND FRUITS), OF A KIND USED PRIMARILY IN PERFUMERY, IN PHARMACY OR FOR INSECTICIDAL, FUNGICIDAL OR SIMILAR PURPOSE, FRESH OR DRIED, WHETHER OR NOT CUT, CRUSHED OR POWDERED OTHER : ROOTS AND RHIZOMES : IPECAC DRI | 5% | | 01-07-17 | |
| 12119044 | PLANTS AND PARTS OF PLANTS (INCLUDING SEEDS AND FRUITS), OF A KIND USED PRIMARILY IN PERFUMERY, IN PHARMACY OR FOR INSECTICIDAL, FUNGICIDAL OR SIMILAR PURPOSE, FRESH OR DRIED, WHETHER OR NOT CUT, CRUSHED OR POWDERED OTHER : ROOTS AND RHIZOMES : SERPENTINA | 5% | | 01-07-17 | |
| 12119045 | PLANTS AND PARTS OF PLANTS (INCLUDING SEEDS AND FRUITS), OF A KIND USED PRIMARILY IN PERFUMERY, IN PHARMACY OR FOR INSECTICIDAL, FUNGICIDAL OR SIMILAR PURPOSE, FRESH OR DRIED, WHETHER OR NOT CUT, CRUSHED OR POWDERED OTHER : ROOTS AND RHIZOMES : ZEDOVARY R | 5% | | 01-07-17 | |
| 12119046 | PLANTS AND PARTS OF PLANTS (INCLUDING SEEDS AND FRUITS), OF A KIND USED PRIMARILY IN PERFUMERY, IN PHARMACY OR FOR INSECTICIDAL, FUNGICIDAL OR SIMILAR PURPOSE, FRESH OR DRIED, WHETHER OR NOT CUT, CRUSHED OR POWDERED OTHER : ROOTS AND RHIZOMES : KUTH ROOT | 5% | | 01-07-17 | |
| 12119047 | PLANTS AND PARTS OF PLANTS (INCLUDING SEEDS AND FRUITS), OF A KIND USED PRIMARILY IN PERFUMERY, IN PHARMACY OR FOR INSECTICIDAL, FUNGICIDAL OR SIMILAR PURPOSE, FRESH OR DRIED, WHETHER OR NOT CUT, CRUSHED OR POWDERED OTHER : ROOTS AND RHIZOMES : SARASAPARI | 5% | | 01-07-17 | |
| 12119048 | PLANTS AND PARTS OF PLANTS (INCLUDING SEEDS AND FRUITS), OF A KIND USED PRIMARILY IN PERFUMERY, IN PHARMACY OR FOR INSECTICIDAL, FUNGICIDAL OR SIMILAR PURPOSE, FRESH OR DRIED, WHETHER OR NOT CUT, CRUSHED OR POWDERED OTHER : ROOTS AND RHIZOMES : SWEET FLAG | 5% | | 01-07-17 | |
| 12119049 | PLANTS AND PARTS OF PLANTS (INCLUDING SEEDS AND FRUITS), OF A KIND USED PRIMARILY IN PERFUMERY, IN PHARMACY OR FOR INSECTICIDAL, FUNGICIDAL OR SIMILAR PURPOSE, FRESH OR DRIED, WHETHER OR NOT CUT, CRUSHED OR POWDERED OTHER : ROOTS AND RHIZOMES : OTHER | 5% | | 01-07-17 | |
| 12119050 | PLANTS AND PARTS OF PLANTS (INCLUDING SEEDS AND FRUITS), OF A KIND USED PRIMARILY IN PERFUMERY, IN PHARMACY OR FOR INSECTICIDAL, FUNGICIDAL OR SIMILAR PURPOSE, FRESH OR DRIED, WHETHER OR NOT CUT, CRUSHED OR POWDERED OTHER : SANDALWOOD CHIPS AND DUST | 5% | | 01-07-17 | |
| 12119060 | PLANTS AND PARTS OF PLANTS (INCLUDING SEEDS AND FRUITS), OF A KIND USED PRIMARILY IN PERFUMERY, IN PHARMACY OR FOR INSECTICIDAL, FUNGICIDAL OR SIMILAR PURPOSE, FRESH OR DRIED, WHETHER OR NOT CUT, CRUSHED OR POWDERED OTHER : VINCA ROSEA HERBS | 5% | | 01-07-17 | |
| 12119070 | PLANTS AND PARTS OF PLANTS (INCLUDING SEEDS AND FRUITS), OF A KIND USED PRIMARILY IN PERFUMERY, IN PHARMACY OR FOR INSECTICIDAL, FUNGICIDAL OR SIMILAR PURPOSE, FRESH OR DRIED, WHETHER OR NOT CUT, CRUSHED OR POWDERED OTHER : MINT INCLUDING LEAVES (ALL SPEC | 5% | | 01-07-17 | |
| 12119080 | PLANTS AND PARTS OF PLANTS (INCLUDING SEEDS AND FRUITS), OF A KIND USED PRIMARILY IN PERFUMERY, IN PHARMACY OR FOR INSECTICIDAL, FUNGICIDAL OR SIMILAR PURPOSE, FRESH OR DRIED, WHETHER OR NOT CUT, CRUSHED OR POWDERED OTHER : AGARWOOD | 5% | | 01-07-17 | |
| 12119091 | PLANTS AND PARTS OF PLANTS (INCLUDING SEEDS AND FRUITS), OF A KIND USED PRIMARILY IN PERFUMERY, IN PHARMACY OR FOR INSECTICIDAL, FUNGICIDAL OR SIMILAR PURPOSE, FRESH OR DRIED, WHETHER OR NOT CUT, CRUSHED OR POWDERED OTHER : OTHER : CHIRATA | 5% | | 01-07-17 | |
| 12119092 | PLANTS AND PARTS OF PLANTS (INCLUDING SEEDS AND FRUITS), OF A KIND USED PRIMARILY IN PERFUMERY, IN PHARMACY OR FOR INSECTICIDAL, FUNGICIDAL OR SIMILAR PURPOSE, FRESH OR DRIED, WHETHER OR NOT CUT, CRUSHED OR POWDERED OTHER : OTHER : TUKMARIA | 5% | | 01-07-17 | |
| 12119093 | PLANTS AND PARTS OF PLANTS (INCLUDING SEEDS AND FRUITS), OF A KIND USED PRIMARILY IN PERFUMERY, IN PHARMACY OR FOR INSECTICIDAL, FUNGICIDAL OR SIMILAR PURPOSE, FRESH OR DRIED, WHETHER OR NOT CUT, CRUSHED OR POWDERED OTHER : OTHER : UNAB (INDIAN JUJUBA OR | 5% | | 01-07-17 | |
| 12119094 | PLANTS AND PARTS OF PLANTS (INCLUDING SEEDS AND FRUITS), OF A KIND USED PRIMARILY IN PERFUMERY, IN PHARMACY OR FOR INSECTICIDAL, FUNGICIDAL OR SIMILAR PURPOSE, FRESH OR DRIED, WHETHER OR NOT CUT, CRUSHED OR POWDERED OTHER : OTHER : BASIL, HYSSOP, ROSEMARY | 5% | | 01-07-17 | |
| 12119095 | PLANTS AND PARTS OF PLANTS (INCLUDING SEEDS AND FRUITS), OF A KIND USED PRIMARILY IN PERFUMERY, IN PHARMACY OR FOR INSECTICIDAL, FUNGICIDAL OR SIMILAR PURPOSE, FRESH OR DRIED, WHETHER OR NOT CUT, CRUSHED OR POWDERED OTHER : OTHER : LOVAGE | 5% | | 01-07-17 | |
| 12119096 | PLANTS AND PARTS OF PLANTS (INCLUDING SEEDS AND FRUITS), OF A KIND USED PRIMARILY IN PERFUMERY, IN PHARMACY OR FOR INSECTICIDAL, FUNGICIDAL OR SIMILAR PURPOSE, FRESH OR DRIED, WHETHER OR NOT CUT, CRUSHED OR POWDERED OTHER : OTHER : GARCENIA | 5% | | 01-07-17 | |
| 12119099 | PLANTS AND PARTS OF PLANTS (INCLUDING SEEDS AND FRUITS), OF A KIND USED PRIMARILY IN PERFUMERY, IN PHARMACY OR FOR INSECTICIDAL, FUNGICIDAL OR SIMILAR PURPOSE, FRESH OR DRIED, WHETHER OR NOT CUT, CRUSHED OR POWDERED OTHER : OTHER : OTHER | 5% | | 01-07-17 | |
| 1212 | LOCUST BEANS, SEAWEEDS AND OTHER ALGAE,SUGAR BEET AND SUGARCANE, FRESH, CHILLED, FROZEN OR DRIED, WHETHER OR NOT GROUND; FRUIT STONES AND KERNELS AND OTHER VEGETABLE PRODUCTS (INCLUDING UNROASTED CHICORY ROOTS OF THE VARIETY CI-CHORIUM INTYBUS SATIVUM) OF | 5% | | 01-07-17 | |
| 12121010 | LOCUST BEANS, SEAWEEDS AND OTHER ALGAE, SUGAR BEET AND SUGARCANE, FRESH, CHILLED, FROZEN OR DRIED, WHETHER OR NOT GROUND; FRUIT STONES AND KERNELS AND OTHER VEGETABLE PRODUCTS (INCLUDING UNROASTED CHICORY ROOTS OF THE VARIETY CI-CHORIUM INTYBUS SATIVUM) O | 5% | | 01-07-17 | |
| 12121090 | LOCUST BEANS, SEAWEEDS AND OTHER ALGAE, SUGAR BEET AND SUGARCANE, FRESH, CHILLED, FROZEN OR DRIED, WHETHER OR NOT GROUND; FRUIT STONES AND KERNELS AND OTHER VEGETABLE PRODUCTS (INCLUDING UNROASTED CHICORY ROOTS OF THE VARIETY CI-CHORIUM INTYBUS SATIVUM) O | 5% | | 01-07-17 | |
| 121220 | SEAWEEDS AND OTHER ALGAE | 5% | | 01-07-17 | |
| 12122010 | LOCUST BEANS, SEAWEEDS AND OTHER ALGAE, SUGAR BEET AND SUGARCANE, FRESH, CHILLED, FROZEN OR DRIED, WHETHER OR NOT GROUND; FRUIT STONES AND KERNELS AND OTHER VEGETABLE PRODUCTS (INCLUDING UNROASTED CHICORY ROOTS OF THE VARIETY CI-CHORIUM INTYBUS SATIVUM) | 5% | | 01-07-17 | |
| 12122090 | LOCUST BEANS, SEAWEEDS AND OTHER ALGAE, SUGAR BEET AND SUGARCANE, FRESH, CHILLED, FROZEN OR DRIED, WHETHER OR NOT GROUND; FRUIT STONES AND KERNELS AND OTHER VEGETABLE PRODUCTS (INCLUDING UNROASTED CHICORY ROOTS OF THE VARIETY CI-CHORIUM INTYBUS SATIVUM) O | 5% | | 01-07-17 | |
| 121221 | SEAWEEDS AND OTHER ALGAE FIT FOR HUMAN CONSUMPTION | 5% | | 01-07-17 | |
| 12122110 | SEAWEEDS | 5% | | 01-07-17 | |
| 12122190 | OTHER ALGAE | 5% | | 01-07-17 | |
| 121229 | OTHER | 5% | | 01-07-17 | |
| 12122910 | SEAWEEDS | 5% | | 01-07-17 | |
| 12122990 | OTHER ALGAE | 5% | | 01-07-17 | |
| 12123010 | LOCUST BEANS, SEAWEEDS AND OTHER ALGAE, SUGAR BEET AND SUGARCANE, FRESH, CHILLED, FROZEN OR DRIED, WHETHER OR NOT GROUND; FRUIT STONES AND KERNELS AND OTHER VEGETABLE PRODUCTS (INCLUDING UNROASTED CHICORY ROOTS OF THE VARIETY CI-CHORIUM INTYBUS SATIVUM) O | 5% | | 01-07-17 | |
| 12123090 | LOCUST BEANS, SEAWEEDS AND OTHER ALGAE, SUGAR BEET AND SUGARCANE, FRESH, CHILLED, FROZEN OR DRIED, WHETHER OR NOT GROUND; FRUIT STONES AND KERNELS AND OTHER VEGETABLE PRODUCTS (INCLUDING UNROASTED CHICORY ROOTS OF THE VARIETY CI-CHORIUM INTYBUS SATIVUM) O | 5% | | 01-07-17 | |
| 12129100 | LOCUST BEANS, SEAWEEDS AND OTHER ALGAE, SUGAR BEET AND SUGARCANE, FRESH, CHILLED, FROZEN OR DRIED, WHETHER OR NOT GROUND; FRUIT STONES AND KERNELS AND OTHER VEGETABLE PRODUCTS (INCLUDING UNROASTED CHICORY ROOTS OF THE VARIETY CI-CHORIUM INTYBUS SATIVUM) O | 5% | | 01-07-17 | |
| 121292 | LOCUST BEANS | 5% | | 01-07-17 | |
| 12129200 | LOCUS BEANS | 5% | | 01-07-17 | |
| 121293 | SUGAR CANE | 5% | | 01-07-17 | |
| 12129300 | SUGAR CANE | 5% | | 01-07-17 | |
| 121294 | CHICORY ROOTS | 5% | | 01-07-17 | |
| 12129400 | CHICORY ROOTS | 5% | | 01-07-17 | |
| 121299 | OTHER | 5% | | 01-07-17 | |
| 12129910 | LOCUST BEANS, SEAWEEDS AND OTHER ALGAE, SUGAR BEET AND SUGARCANE, FRESH, CHILLED, FROZEN OR DRIED, WHETHER OR NOT GROUND; FRUIT STONES AND KERNELS AND OTHER VEGETABLE PRODUCTS (INCLUDING UNROASTED CHICORY ROOTS OF THE VARIETY CI-CHORIUM INTYBUS SATIVUM) O | 5% | | 01-07-17 | |
| 12129920 | LOCUST BEANS, SEAWEEDS AND OTHER ALGAE, SUGAR BEET AND SUGARCANE, FRESH, CHILLED, FROZEN OR DRIED, WHETHER OR NOT GROUND; FRUIT STONES AND KERNELS AND OTHER VEGETABLE PRODUCTS (INCLUDING UNROASTED CHICORY ROOTS OF THE VARIETY CI-CHORIUM INTYBUS SATIVUM) O | 5% | | 01-07-17 | |
| 12129990 | LOCUST BEANS, SEAWEEDS AND OTHER ALGAE, SUGAR BEET AND SUGARCANE, FRESH, CHILLED, FROZEN OR DRIED, WHETHER OR NOT GROUND; FRUIT STONES AND KERNELS AND OTHER VEGETABLE PRODUCTS (INCLUDING UNROASTED CHICORY ROOTS OF THE VARIETY CI-CHORIUM INTYBUS SATIVUM) O | 5% | | 01-07-17 | |
| 1213 | CEREAL STRAW AND HUSKS, UNPREPARED,WHETHER OR NOT CHOPPED, GROUND, PRESSED OR IN THE FORM OF PELLETS | 5% | | 01-07-17 | |
| 12130000 | CEREAL STRAW AND HUSKS, UNPREPARED, WHETHER OR NOT CHOPPED, GROUND, PRESSEDOR IN THE FORM OF PELLETS | 5% | | 01-07-17 | |
| 1214 | SWEDES, MANGOLDS, FODDER ROOTS, HAY, LUCERNE (ALFALFA), CLOVER, SAINFOIN, FORAGE KALE, LUPINES, VETCHES AND SIMILAR FORAGE PRODUCTS, WHETHER OR NOT IN THE FORM OF PELLETS | 5% | | 01-07-17 | |
| 12141000 | SWEDES, MANGOLDS, FODDER ROOTS, HAY, LUCERNE (ALFALFA), CLOVER, SAINFOIN, FORAGE KALE, LUPINES, VETCHES AND SIMILAR FORAGE PRODUCTS, WHETHER OR NOT IN THE FORM OF PELLETS LUCERNE (ALFALFA) MEAL AND PELLETS | 5% | | 01-07-17 | |
| 12149000 | SWEDES, MANGOLDS, FODDER ROOTS, HAY, LUCERNE (ALFALFA), CLOVER, SAINFOIN, FORAGE KALE, LUPINES, VETCHES AND SIMILAR FORAGE PRODUCTS, WHETHER OR NOT IN THE FORM OF PELLETS OTHER | 5% | | 01-07-17 | |
Visited 135 Times, 1 Visit today