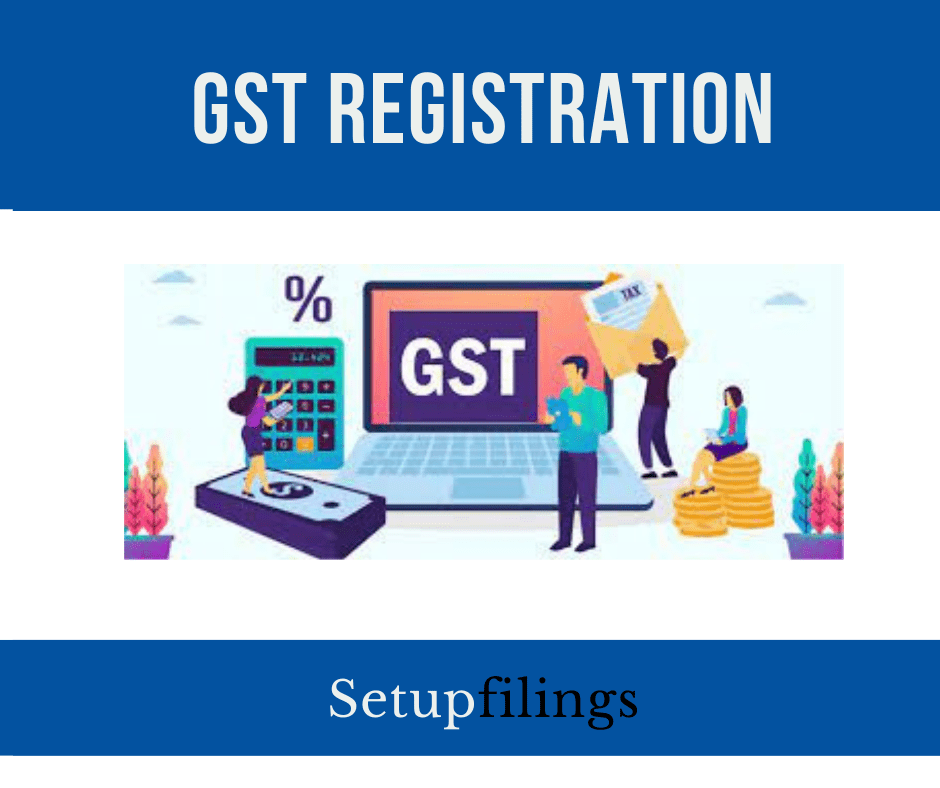 GST Rate & HSN Code for modified starches; Albuminoidal substances; enzymes; glues – Chapter 35.
Important Notes for GST Chapter 35
yeasts (heading 2102);
blood parts (other than blood egg whites not ready for helpful or prophylactic uses), medicaments or different results of Chapter 30;
enzymatic arrangements for pre-tanning (heading 3202);
enzymatic dousing or washing arrangements or different results of Chapter 34;
solidified proteins (heading 3913); or
gelatin results of the printing business (Chapter 49).
For the reasons for heading 3505, the expression "dextrins" signifies starch corruption items with a lessening sugar content, communicated as dextrose on the dry substance, not surpassing 10%. Such items with a decreasing sugar content surpassing 10% fall in heading 1702.
| | | | | | |
| --- | --- | --- | --- | --- | --- |
| HSN Code | Description | Rate (%) | CESS (%) | Effective Date | Rate Revision |
| 3501 | CASEIN, CASEINATES AND OTHER CASEIN DERIVATIVES; CASEIN GLUES | 18% | | 01/07/2017 | |
| 35011000 | CASEIN, CASEINATES AND OTHER CASEIN DERIVATIVES; CASEIN GLUES CASEIN | 18% | | 01/07/2017 | |
| 35019000 | CASEIN, CASEINATES AND OTHER CASEIN DERIVATIVES; CASEIN GLUES OTHER | 18% | | 01/07/2017 | |
| 3502 | ALBUMINS (INCLUDING CONCENTRATES OF TWO OR MORE WHEY PROTEINS, CONTAINING BY WEIGHT MORE THAN 80% WHEY PROTEINS, CALCULATED ON THE DRY MATTER), ALBUMINATES AND OTHER ALBUMIN DERIVATIVES – EGG ALBUMIN: | 18% | | 01/07/2017 | |
| 35021100 | ALBUMINS (INCLUDING CONCENTRATES OF TWO OR MORE WHEY PROTEINS, CONTAINING BY WEIGHT MORE THAN 80% WHEY PROTEINS, CALCULATED ON THE DRY MATTER), ALBUMINATES AND OTHER ALBUMIN DERIVATIVES EGG ALBUMIN: DRIED | 18% | | 01/07/2017 | |
| 35021900 | ALBUMINS (INCLUDING CONCENTRATES OF TWO OR MORE WHEY PROTEINS, CONTAINING BY WEIGHT MORE THAN 80% WHEY PROTEINS, CALCULATED ON THE DRY MATTER), ALBUMINATES AND OTHER ALBUMIN DERIVATIVES EGG ALBUMIN: OTHER | 18% | | 01/07/2017 | |
| 35022000 | ALBUMINS (INCLUDING CONCENTRATES OF TWO OR MORE WHEY PROTEINS, CONTAINING BY WEIGHT MORE THAN 80% WHEY PROTEINS, CALCULATED ON THE DRY MATTER), ALBUMINATES AND OTHER ALBUMIN DERIVATIVES MILK ALBUMIN, INCLUDING CONCENTRATES OF TWO OR MORE WHEY PROTEINS | 18% | | 01/07/2017 | |
| 35029000 | ALBUMINS (INCLUDING CONCENTRATES OF TWO OR MORE WHEY PROTEINS, CONTAINING BY WEIGHT MORE THAN 80% WHEY PROTEINS, CALCULATED ON THE DRY MATTER), ALBUMINATES AND OTHER ALBUMIN DERIVATIVES OTHER | 18% | | 01/07/2017 | |
| 3503 | GELATIN [INCLUDING GELATIN IN RECTANGULAR (INCLUDING SQUARE) SHEETS, WHETHER OR NOT SURFACE-WORKED OR COLOURED] AND GELATIN DERIVATIVES; ISINGLASS; OTHER GLUES OF ANIMAL ORIGIN, EXCLUDING CASEIN GLUES OF HEADING 3501 | 18% | | 01/07/2017 | |
| 350300 | GELATIN [INCLUDING GELATIN IN RECTANGULAR (INCLUDING SQUARE) SHEETS, WHETHER OR NOT SURFACE-WORKED OR COLOURED] AND GELATIN DERIVATIVES; ISINGLASS; OTHER GLUES OF ANIMAL ORIGIN, EXCLUDING CASEIN GLUES OF HEADING 3501 | 18% | | 01/07/2017 | |
| 35030010 | GELATIN [INCLUDING GELATIN IN RECTANGULAR (INCLUDING SQUARE) SHEETS, WHETHER OR NOT SURFACE-WORKED OR COLOURED] AND GELATIN DERIVATIVES; ISINGLASS; OTHER GLUES OF ANIMAL ORIGIN, EXCLUDING CASEIN GLUES OF HEADING 3501 GELATIN [INCLUDING GELATIN IN RECTANGU | 18% | | 01/07/2017 | |
| 35030020 | GELATIN [INCLUDING GELATIN IN RECTANGULAR (INCLUDING SQUARE) SHEETS, WHETHER OR NOT SURFACE-WORKED OR COLOURED] AND GELATIN DERIVATIVES; ISINGLASS; OTHER GLUES OF ANIMAL ORIGIN, EXCLUDING CASEIN GLUES OF HEADING 3501 GELATIN [INCLUDING GELATIN IN RECTANGU | 18% | | 01/07/2017 | |
| 35030030 | GELATIN [INCLUDING GELATIN IN RECTANGULAR (INCLUDING SQUARE) SHEETS, WHETHER OR NOT SURFACE-WORKED OR COLOURED] AND GELATIN DERIVATIVES; ISINGLASS; OTHER GLUES OF ANIMAL ORIGIN, EXCLUDING CASEIN GLUES OF HEADING 3501 GELATIN [INCLUDING GELATIN IN RECTANGU | 18% | | 01/07/2017 | |
| 35030090 | GELATIN [INCLUDING GELATIN IN RECTANGULAR (INCLUDING SQUARE) SHEETS, WHETHER OR NOT SURFACE-WORKED OR COLOURED] AND GELATIN DERIVATIVES; ISINGLASS; OTHER GLUES OF ANIMAL ORIGIN, EXCLUDING CASEIN GLUES OF HEADING 3501 GELATIN [INCLUDING GELATIN IN RECTANGU | 18% | | 01/07/2017 | |
| 3504 | PEPTONES AND THEIR DERIVATIVES; OTHER PROTEIN SUBSTANCES AND THEIR DERIVATIVES, NOT ELSEWHERE SPECIFIED OR INCLUDED; HIDE POWDER, WHETHER OR NOT CHROMED | 18% | | 01/07/2017 | |
| 350400 | PEPTONES AND THEIR DERIVATIVES; OTHER PROTEIN SUBSTANCES AND THEIR DERIVATIVES, NOT ELSEWHERE SPECIFIED OR INCLUDED; HIDE POWDER, WHETHER OR NOT CHROMED | 18% | | 01/07/2017 | |
| 35040010 | PEPTONES AND THEIR DERIVATIVES; OTHER PROTEIN SUBSTANCES AND THEIR DERIVATIVES, NOT ELSEWHERE SPECIFIED OR INCLUDED; HIDE POWDER, WHETHER OR NOT CHROMED PEPTONES AND THEIR DERIVATIVES; OTHER PROTEIN SUBSTANCES AND THEIR DERIVATIVES, NOT ELSEWHERE SPECIFIE | 18% | | 01/07/2017 | |
| 35040091 | PEPTONES AND THEIR DERIVATIVES; OTHER PROTEIN SUBSTANCES AND THEIR DERIVATIVES, NOT ELSEWHERE SPECIFIED OR INCLUDED; HIDE POWDER, WHETHER OR NOT CHROMED PEPTONES AND THEIR DERIVATIVES; OTHER PROTEIN SUBSTANCES AND THEIR DERIVATIVES, NOT ELSEWHERE SPECIFIE | 18% | | 01/07/2017 | |
| 35040099 | PEPTONES AND THEIR DERIVATIVES; OTHER PROTEIN SUBSTANCES AND THEIR DERIVATIVES, NOT ELSEWHERE SPECIFIED OR INCLUDED; HIDE POWDER, WHETHER OR NOT CHROMED PEPTONES AND THEIR DERIVATIVES; OTHER PROTEIN SUBSTANCES AND THEIR DERIVATIVES, NOT ELSEWHERE SPECIFIE | 18% | | 01/07/2017 | |
| 3505 | DEXTRINS AND OTHER MODIFIED STARCHES (FOR EXAMPLE, PREGELATINISED OR ESTERIFIED STARCHES); GLUES BASED ON STARCHES, OR ON DEXTRINS OR OTHER MODIFIED STARCHES | 18% | | 01/07/2017 | |
| 350510 | DEXTRINS AND OTHER MODIFIED STARCHES | 18% | | 01/07/2017 | |
| 35051010 | DEXTRINS AND OTHER MODIFIED STARCHES (FOR EXAMPLE, PREGELATINISED OR ESTERIFIED STARCHES); GLUES BASED ON STARCHES, OR ON DEXTRINS OR OTHER MODIFIED STARCHES DEXTRINS AND OTHER MODIFIED STARCHES: ESTERIFIED STARCHES | 18% | | 01/07/2017 | |
| 35051090 | DEXTRINS AND OTHER MODIFIED STARCHES (FOR EXAMPLE, PREGELATINISED OR ESTERIFIED STARCHES); GLUES BASED ON STARCHES, OR ON DEXTRINS OR OTHER MODIFIED STARCHES DEXTRINS AND OTHER MODIFIED STARCHES: OTHER | 18% | | 01/07/2017 | |
| 35052000 | DEXTRINS AND OTHER MODIFIED STARCHES (FOR EXAMPLE, PREGELATINISED OR ESTERIFIED STARCHES); GLUES BASED ON STARCHES, OR ON DEXTRINS OR OTHER MODIFIED STARCHES GLUES | 18% | | 01/07/2017 | |
| 3506 | PREPARED GLUES AND OTHER PREPARED ADHESIVES, NOT ELSEWHERE SPECIFIED OR INCLUDED; PRODUCTS SUITABLE FOR USE AS GLUES OR ADHESIVES, PUT UP FOR RETAIL SALE AS GLUES OR ADHESIVES, NOT EXCEEDING A NET WEIGHT OF 1 KG. | 18% | | 01/07/2017 | |
| 35061000 | PREPARED GLUES AND OTHER PREPARED ADHESIVES, NOT ELSEWHERE SPECIFIED OR INCLUDED; PRODUCTS SUITABLE FOR USE AS GLUES OR ADHESIVES, PUT UP FOR RETAIL SALE AS GLUES OR ADHESIVES, NOT EXCEEDING A NET WEIGHT OF 1KG : PRODUCTS SUITABLE FOR USE AS GLUES OR ADHE | 18% | | 01/07/2017 | |
| 350691 | ADHESIVES BASED ON POLYMERS OF HEADINGS 3901 TO 3913 OR ON RUBBER | 18% | | 01/07/2017 | |
| 35069110 | PREPARED GLUES AND OTHER PREPARED ADHESIVES, NOT ELSEWHERE SPECIFIED OR INCLUDED; PRODUCTS SUITABLE FOR USE AS GLUES OR ADHESIVES, PUT UP FOR RETAIL SALE AS GLUES OR ADHESIVES, NOT EXCEEDING A NET WEIGHT OF 1 KG : OTHER: ADHESIVES BASED ON POLYMERS OF HEA | 18% | | 01/07/2017 | |
| 35069190 | PREPARED GLUES AND OTHER PREPARED ADHESIVES, NOT ELSEWHERE SPECIFIED OR INCLUDED; PRODUCTS SUITABLE FOR USE AS GLUES OR ADHESIVES, PUT UP FOR RETAIL SALE AS GLUES OR ADHESIVES, NOT EXCEEDING A NET WEIGHT OF 1 KG : OTHER: ADHESIVES BASED ON POLYMERS OF HEA | 18% | | 01/07/2017 | |
| 350699 | OTHER | 18% | | 01/07/2017 | |
| 35069910 | PREPARED GLUES AND OTHER PREPARED ADHESIVES, NOT ELSEWHERE SPECIFIED OR INCLUDED; PRODUCTS SUITABLE FOR USE AS GLUES OR ADHESIVES, PUT UP FOR RETAIL SALE AS GLUES OR ADHESIVES, NOT EXCEEDING A NET WEIGHT OF 1 KG : OTHER: OTHER: SYNTHETIC GLUE WITH PHENOL | 18% | | 01/07/2017 | |
| 35069991 | PREPARED GLUES AND OTHER PREPARED ADHESIVES, NOT ELSEWHERE SPECIFIED OR INCLUDED; PRODUCTS SUITABLE FOR USE AS GLUES OR ADHESIVES, PUT UP FOR RETAIL SALE AS GLUES OR ADHESIVES, NOT EXCEEDING A NET WEIGHT OF 1 KG : OTHER: OTHER: PREPARED GLUES AND OTHER PR | 18% | | 01/07/2017 | |
| 35069999 | PREPARED GLUES AND OTHER PREPARED ADHESIVES, NOT ELSEWHERE SPECIFIED OR INCLUDED; PRODUCTS SUITABLE FOR USE AS GLUES OR ADHESIVES, PUT UP FOR RETAIL SALE AS GLUES OR ADHESIVES, NOT EXCEEDING A NET WEIGHT OF 1 KG : OTHER: OTHER: PREPARED GLUES AND OTHER PR | 18% | | 01/07/2017 | |
| 3507 | ENZYMES; PREPARED ENZYMES NOT ELSEWHERE SPECIFIED OR INCLUDED | 18% | | 01/07/2017 | |
| 350710 | RENNET AND CONCENTRATES THEREOF | 18% | | 01/07/2017 | |
| 35071011 | ENZYMES; PREPARED ENZYMES NOT ELSEWHERE SPECIFIED OR INCLUDED RENNET AND CONCENTRATES THEREOF: MICROBIAL RENNET: ANIMAL RENNET | 18% | | 01/07/2017 | |
| 35071019 | ENZYMES; PREPARED ENZYMES NOT ELSEWHERE SPECIFIED OR INCLUDED RENNET AND CONCENTRATES THEREOF: MICROBIAL RENNET: OTHER | 18% | | 01/07/2017 | |
| 35071091 | ENZYMES; PREPARED ENZYMES NOT ELSEWHERE SPECIFIED OR INCLUDED RENNET AND CONCENTRATES THEREOF: OTHER: ANIMAL RENNET | 18% | | 01/07/2017 | |
| 35071099 | ENZYMES; PREPARED ENZYMES NOT ELSEWHERE SPECIFIED OR INCLUDED RENNET AND CONCENTRATES THEREOF: OTHER: OTHER | 18% | | 01/07/2017 | |
| 350790 | OTHER | 18% | | 01/07/2017 | |
| 35079010 | ENZYMES; PREPARED ENZYMES NOT ELSEWHERE SPECIFIED OR INCLUDED OTHER: INDUSTRIAL ENZYMES (TEXTILE ASSISTANT) | 18% | | 01/07/2017 | |
| 35079020 | ENZYMES; PREPARED ENZYMES NOT ELSEWHERE SPECIFIED OR INCLUDED OTHER: PANCRETIN PURE (EXCLUDING MEDICAMENT) | 18% | | 01/07/2017 | |
| 35079030 | ENZYMES; PREPARED ENZYMES NOT ELSEWHERE SPECIFIED OR INCLUDED OTHER: PEPSIN (EXCLUDING MEDICAMENT) | 18% | | 01/07/2017 | |
| 35079040 | ENZYMES; PREPARED ENZYMES NOT ELSEWHERE SPECIFIED OR INCLUDED OTHER: PECTIN ESTERASES PURE | 18% | | 01/07/2017 | |
| 35079050 | ENZYMES; PREPARED ENZYMES NOT ELSEWHERE SPECIFIED OR INCLUDED OTHER: PECTOLYTIC ENZYME (PECTIMASE) | 18% | | 01/07/2017 | |
| 35079061 | ENZYMES; PREPARED ENZYMES NOT ELSEWHERE SPECIFIED OR INCLUDED OTHER: OTHER ENZYMES OF MICROBIAL ORIGIN: STREPTOKINASE | 18% | | 01/07/2017 | |
| 35079062 | ENZYMES; PREPARED ENZYMES NOT ELSEWHERE SPECIFIED OR INCLUDED OTHER: OTHER ENZYMES OF MICROBIAL ORIGIN: AMYLASES ENZYMES | 18% | | 01/07/2017 | |
| 35079069 | ENZYMES; PREPARED ENZYMES NOT ELSEWHERE SPECIFIED OR INCLUDED OTHER: OTHER ENZYMES OF MICROBIAL ORIGIN: OTHER | 18% | | 01/07/2017 | |
| 35079071 | ENZYMES; PREPARED ENZYMES NOT ELSEWHERE SPECIFIED OR INCLUDED OTHER: ENZYMES FOR PHARMACEUTICAL USE, OTHER THAN STREPTOKINASE: PAPAIN, PURE, OF PHARMACEUTICAL GRADE | 18% | | 01/07/2017 | |
| 35079079 | ENZYMES; PREPARED ENZYMES NOT ELSEWHERE SPECIFIED OR INCLUDED OTHER: ENZYMES FOR PHARMACEUTICAL USE, OTHER THAN STREPTOKINASE: OTHER | 18% | | 01/07/2017 | |
| 35079091 | ENZYMES; PREPARED ENZYMES NOT ELSEWHERE SPECIFIED OR INCLUDED OTHER: OTHER: ENZYMATIC PREPARATIONS CONTAINING FOOD STUFFS | 18% | | 01/07/2017 | |
| 35079099 | ENZYMES; PREPARED ENZYMES NOT ELSEWHERE SPECIFIED OR INCLUDED OTHER: OTHER: OTHER | 18% | | 01/07/2017 | |
Visited 157 Times, 1 Visit today