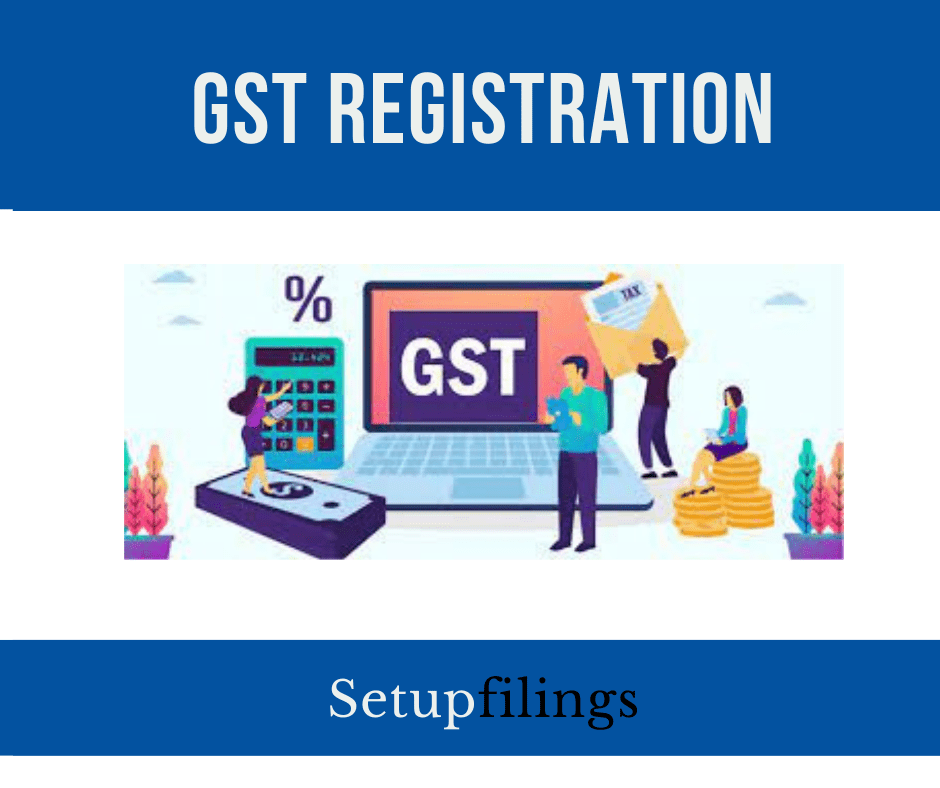 GST Rate & HSN Code for Manufactures of straw, esparto or of other plaiting materials; and wickerwork and basket ware – Chapter 46
Important Notes for GST Chapter 46:
In this Chapter, the articulation "plaiting materials" signifies materials in a state or structure reasonable for plaiting joining or comparative cycles; it incorporates straw, osier or willow, bamboos, rattan, surges, reeds, portions of wood, strip's. of other vegetable material (for instance, pieces of bark, tight leaves and raffia or different strips acquired from wide leaves), unspun regular material strands, monofilament and strip and so forth of plastics and portions of paper, however not segments of calfskin or creation cowhide or of felt or non-wovens, human hair, horsehair, material rovings or yarns, or monofilament and strip and such of Chapter 54.
This Chapter 46 of GST doesn't cover:
(a) divider covers of heading 4814;.
(b) twine, cordage, ropes or links, plaited or not (heading 5607);
(c) footwear or headgear or parts thereof of Chapter 64 or 65;
(d) vehicles or bodies for vehicles of basketware (Chapter 87); or
(e) articles of Chapter 94 (for instance, furniture, lights and lighting fittings).
For the reasons for heading 4601, the articulation "plaiting materials, plaits and comparable results of plaiting materials, bound together in equal strands" signifies plaiting materials, plaits and comparative results of plaiting materials, set next to each other and bound together, as sheets. whether or not the limiting materials are of turned material materials.
| | | | | | |
| --- | --- | --- | --- | --- | --- |
| HSN Code | Description | Rate (%) | CESS (%) | Effective Date | Rate Revision |
| 4601 | PLAITS AND SIMILAR PRODUCTS OF PLAITING MATERIALS, WHETHER OR NOT ASSEMBLED INTO STRIPS ; PLAITING MATERIALS, PLAITS AND SIMILAR PRODUCTS OF PLAITING MATERIALS, BOUND TOGETHER IN PARALLEL STRANDS OR WOVEN, IN SHEET FORM, WHETHER OR NOT BEING FINISHED ARTI | 5% | | 25/01/2018 22/09/2017 | |
| 46012010 | PLAITS AND SIMILAR PRODUCTS OF PLAITING MATERIALS, WHETHER OR NOT ASSEMBLED INTO STRIPS ; PLAITING MATERIALS, PLAITS AND SIMILAR PRODUCTS OF PLAITING MATERIALS, BOUND TOGETHER IN PARALLEL STRANDS OR WOVEN, IN SHEET FORM, WHETHER OR NOT BEING FINISHED ARTI | 5% | | 25/01/2018 22/09/2017 | |
| 46012020 | PLAITS AND SIMILAR PRODUCTS OF PLAITING MATERIALS, WHETHER OR NOT ASSEMBLED INTO STRIPS ; PLAITING MATERIALS, PLAITS AND SIMILAR PRODUCTS OF PLAITING MATERIALS, BOUND TOGETHER IN PARALLEL STRANDS OR WOVEN, IN SHEET FORM, WHETHER OR NOT BEING FINISHED ARTI | 5% | | 25/01/2018 22/09/2017 | |
| 46012090 | PLAITS AND SIMILAR PRODUCTS OF PLAITING MATERIALS, WHETHER OR NOT ASSEMBLED INTO STRIPS ; PLAITING MATERIALS, PLAITS AND SIMILAR PRODUCTS OF PLAITING MATERIALS, BOUND TOGETHER IN PARALLEL STRANDS OR WOVEN, IN SHEET FORM, WHETHER OR NOT BEING FINISHED ARTI | 5% | | 25/01/2018 22/09/2017 | |
| 46012100 | PLAITS AND SIMILAR PRODUCTS OF PLAITING MATERIALS, WHETHER OR NOT ASSEMBLED INTO STRIPS ; PLAITING MATERIALS, PLAITS AND SIMILAR PRODUCTS OF PLAITING MATERIALS, BOUND TOGETHER IN PARALLEL STRANDS OR WOVEN, IN SHEET FORM, WHETHER OR NOT BEING FINISHED ARTI | 5% | | 25/01/2018 22/09/2017 | |
| 46012200 | PLAITS AND SIMILAR PRODUCTS OF PLAITING MATERIALS, WHETHER OR NOT ASSEMBLED INTO STRIPS ; PLAITING MATERIALS, PLAITS AND SIMILAR PRODUCTS OF PLAITING MATERIALS, BOUND TOGETHER IN PARALLEL STRANDS OR WOVEN, IN SHEET FORM, WHETHER OR NOT BEING FINISHED ARTI | 5% | | 25/01/2018 22/09/2017 | |
| 46012900 | PLAITS AND SIMILAR PRODUCTS OF PLAITING MATERIALS, WHETHER OR NOT ASSEMBLED INTO STRIPS ; PLAITING MATERIALS, PLAITS AND SIMILAR PRODUCTS OF PLAITING MATERIALS, BOUND TOGETHER IN PARALLEL STRANDS OR WOVEN, IN SHEET FORM, WHETHER OR NOT BEING FINISHED ARTI | 5% | | 25/01/2018 22/09/2017 | |
| 46019100 | PLAITS AND SIMILAR PRODUCTS OF PLAITING MATERIALS, WHETHER OR NOT ASSEMBLED INTO STRIPS ; PLAITING MATERIALS, PLAITS AND SIMILAR PRODUCTS OF PLAITING MATERIALS, BOUND TOGETHER IN PARALLEL STRANDS OR WOVEN, IN SHEET FORM, WHETHER OR NOT BEING FINISHED ARTI | 5% | | 25/01/2018 22/09/2017 | |
| 46019200 | PLAITS AND SIMILAR PRODUCTS OF PLAITING MATERIALS, WHETHER OR NOT ASSEMBLED INTO STRIPS ; PLAITING MATERIALS, PLAITS AND SIMILAR PRODUCTS OF PLAITING MATERIALS, BOUND TOGETHER IN PARALLEL STRANDS OR WOVEN, IN SHEET FORM, WHETHER OR NOT BEING FINISHED ARTI | 5% | | 25/01/2018 22/09/2017 | |
| 46019300 | PLAITS AND SIMILAR PRODUCTS OF PLAITING MATERIALS, WHETHER OR NOT ASSEMBLED INTO STRIPS ; PLAITING MATERIALS, PLAITS AND SIMILAR PRODUCTS OF PLAITING MATERIALS, BOUND TOGETHER IN PARALLEL STRANDS OR WOVEN, IN SHEET FORM, WHETHER OR NOT BEING FINISHED ARTI | 5% | | 25/01/2018 22/09/2017 | |
| 46019400 | PLAITS AND SIMILAR PRODUCTS OF PLAITING MATERIALS, WHETHER OR NOT ASSEMBLED INTO STRIPS ; PLAITING MATERIALS, PLAITS AND SIMILAR PRODUCTS OF PLAITING MATERIALS, BOUND TOGETHER IN PARALLEL STRANDS OR WOVEN, IN SHEET FORM, WHETHER OR NOT BEING FINISHED ARTI | 5% | | 25/01/2018 22/09/2017 | |
| 46019900 | PLAITS AND SIMILAR PRODUCTS OF PLAITING MATERIALS, WHETHER OR NOT ASSEMBLED INTO STRIPS ; PLAITING MATERIALS, PLAITS AND SIMILAR PRODUCTS OF PLAITING MATERIALS, BOUND TOGETHER IN PARALLEL STRANDS OR WOVEN, IN SHEET FORM, WHETHER OR NOT BEING FINISHED ARTI | 5% | | 25/01/2018 22/09/2017 | |
| 4602 | BASKETWORK, WICKERWORK AND OTHER ARTICLES, MADE DIRECTLY TO SHAPE FROM PLAITING MATERIALS OR MADE UP FROM GOODS OF HEADING 46 01; ARTICLES OF LOOFAH – OF VEGETABLE MATERIALS : | 5% | | 25/01/2018 22/09/2017 | |
| 46021011 | BASKETWORK, WICKERWORK AND OTHER ARTICLES, MADE DIRECTLY TO SHAPE FROM PLAITING MATERIALS OR MADE UP FROM GOODS OF HEADING 46 01; ARTICLES OF LOOFAH OF VEGETABLE MATERIALS : OF PALM LEAVES : BASKETS | 5% | | 25/01/2018 22/09/2017 | |
| 46021019 | BASKETWORK, WICKERWORK AND OTHER ARTICLES, MADE DIRECTLY TO SHAPE FROM PLAITING MATERIALS OR MADE UP FROM GOODS OF HEADING 46 01; ARTICLES OF LOOFAH OF VEGETABLE MATERIALS : OF PALM LEAVES : OTHER | 5% | | 25/01/2018 22/09/2017 | |
| 46021090 | BASKETWORK, WICKERWORK AND OTHER ARTICLES, MADE DIRECTLY TO SHAPE FROM PLAITING MATERIALS OR MADE UP FROM GOODS OF HEADING 46 01; ARTICLES OF LOOFAH OF VEGETABLE MATERIALS : OTHER | 5% | | 25/01/2018 22/09/2017 | |
| 46021100 | BASKETWORK, WICKERWORK AND OTHER ARTICLES, MADE DIRECTLY TO SHAPE FROM PLAITING MATERIALS OR MADE UP FROM GOODS OF HEADING 46 01; ARTICLES OF LOOFAH – OF VEGETABLE MATERIALS :–OF BAMBOO | 5% | | 25/01/2018 22/09/2017 | |
| 46021200 | BASKETWORK, WICKERWORK AND OTHER ARTICLES, MADE DIRECTLY TO SHAPE FROM PLAITING MATERIALS OR MADE UP FROM GOODS OF HEADING 46 01; ARTICLES OF LOOFAH OF VEGETABLE MATERIALS : — OF RATTAN | 5% | | 25/01/2018 22/09/2017 | |
| 460219 | OTHER | 5% | | 25/01/2018 22/09/2017 | |
| 46021911 | BASKETWORK, WICKERWORK AND OTHER ARTICLES, MADE DIRECTLY TO SHAPE FROM PLAITING MATERIALS OR MADE UP FROM GOODS OF HEADING 46 01; ARTICLES OF LOOFAH OF VEGETABLE MATERIALS : — OTHER: — OF PALM LEAVES : —- BASKET | 5% | | 25/01/2018 22/09/2017 | |
| 46021919 | BASKETWORK, WICKERWORK AND OTHER ARTICLES, MADE DIRECTLY TO SHAPE FROM PLAITING MATERIALS OR MADE UP FROM GOODS OF HEADING 46 01; ARTICLES OF LOOFAH OF VEGETABLE MATERIALS : — OTHER: — OF PALM LEAVES : —- OTHER | 5% | | 25/01/2018 22/09/2017 | |
| 46021990 | BASKETWORK, WICKERWORK AND OTHER ARTICLES, MADE DIRECTLY TO SHAPE FROM PLAITING MATERIALS OR MADE UP FROM GOODS OF HEADING 46 01; ARTICLES OF LOOFAH OF VEGETABLE MATERIALS : — OTHER: — OTHER | 5% | | 25/01/2018 22/09/2017 | |
| 46029000 | BASKETWORK, WICKERWORK AND OTHER ARTICLES, MADE DIRECTLY TO SHAPE FROM PLAITING MATERIALS OR MADE UP FROM GOODS OF HEADING 46 01; ARTICLES OF LOOFAH – OTHER | 5% | | 25/01/2018 22/09/2017 | |
Visited 170 Times, 1 Visit today