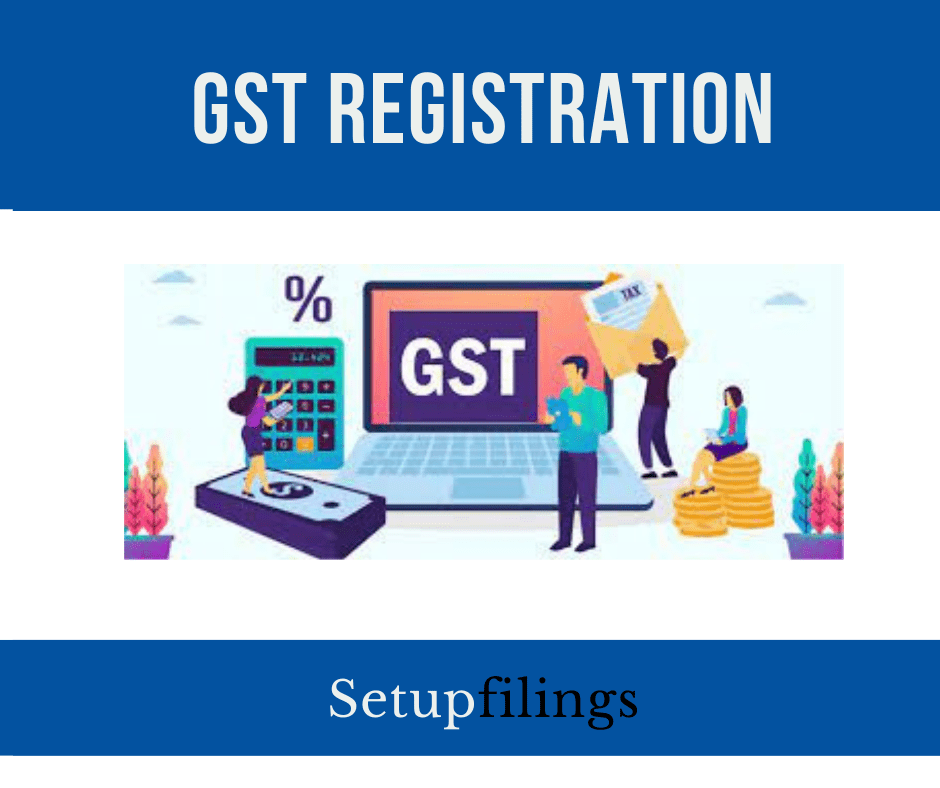 Chapter 91 HSN Code for Clocks & watches & parts thereof –
This Chapter 91 of GST doesn't cover:
clock or watch glasses or loads (grouped by their constituent material):
watch chains (heading 7131 or 7117, by and large);
portions of general utilize characterized in Note 2 to Section XV, of base metal (Section XV), or comparative merchandise of plastics (Chapter 39) or of valuable metal or metal clad with valuable metal (by and large heading 7115); clock or watch springs are, be that as it may, to be named clock or watch parts (heading 9114):
bearing balls (heading 7326 or heading 8482, by and large);
articles of heading 8412 developed to work without an escapement:
metal balls (heading 8482);
articles of Chapter 85, not yet gathered into one place or with different parts into watch or clock developments or into articles appropriate for use exclusively or primarily as parts of such developments (Chapter 85).
Heading 9101 covers just watches with case completely of valuable metal or of metal clad with valuable metal, or of similar materials joined with normal or refined pearls, or valuable or semi-valuable stones (regular, engineered or remade) of headings 7101 to 7104. Watches with instance of base metal decorated with valuable metal fall in heading 9102.
For the reasons for this Chapter, the articulation "watch developments" signifies gadgets directed by an equilibrium haggle, quartz precious stone or some other framework fit for deciding timespans, with a showcase or a framework to which a mechanical presentation can be joined. Such watch developments will not surpass 12 mm in thickness and 50 mm in width, length or breadth.
Besides as given in Note 1, developments and different parts reasonable for utilize both in tickers or watches and in different articles (for instance. accuracy instruments) are to he characterized in this Chapter.
| | | | | | |
| --- | --- | --- | --- | --- | --- |
| HSN Code | Description | Rate (%) | CESS (%) | Effective Date | Rate Revision |
| 9101 | WRIST-WATCHES, POCKET-WATCHES AND OTHER WATCHES, INCLUDING STOP-WATCHES, WITH CASE OF PRECIOUS METAL OR OF METAL CLAD WITH PRECIOUS METAL – WRIST-WATCHES, ELECTRICALLY OPERATED WHETHER OR NOT INCORPORATING A STOP-WATCH FACILITY | 18% | | 15/11/2017 | |
| 91011100 | WRIST-WATCHES, POCKET-WATCHES AND OTHER WATCHES, INCLUDING STOP-WATCHES, WITH CASE OF PRECIOUS METAL OR OF METAL CLAD WITH PRECIOUS METAL – WRIST-WATCHES, ELECTRICALLY OPERATED WHETHER OR NOT INCORPORATING A STOP-WATCH FACILITY: WITH MECHANICAL DISPLAY ON | 18% | | 15/11/2017 | |
| 91011200 | WRIST-WATCHES, POCKET-WATCHES AND OTHER WATCHES, INCLUDING STOP-WATCHES, WITH CASE OF PRECIOUS METAL OR OF METAL CLAD WITH PRECIOUS METAL – WRIST-WATCHES, ELECTRICALLY OPERATED WHETHER OR NOT INCORPORATING A STOP-WATCH FACILITY: WITH OPTO-ELECTRONIC DISPL | 18% | | 15/11/2017 | |
| 91011900 | WRIST-WATCHES, POCKET-WATCHES AND OTHER WATCHES, INCLUDING STOP-WATCHES, WITH CASE OF PRECIOUS METAL OR OF METAL CLAD WITH PRECIOUS METAL – WRIST-WATCHES, ELECTRICALLY OPERATED WHETHER OR NOT INCORPORATING A STOP-WATCH FACILITY: OTHER | 18% | | 15/11/2017 | |
| 91012100 | WRIST-WATCHES, POCKET-WATCHES AND OTHER WATCHES, INCLUDING STOP-WATCHES, WITH CASE OF PRECIOUS METAL OR OF METAL CLAD WITH PRECIOUS METAL – OTHER WRIST-WATCHES, WHETHER OR NOT INCORPORATING A STOP-WATCH FACILITY: WITH AUTOMATIC WINDING | 18% | | 15/11/2017 | |
| 91012900 | WRIST-WATCHES, POCKET-WATCHES AND OTHER WATCHES, INCLUDING STOP-WATCHES, WITH CASE OF PRECIOUS METAL OR OF METAL CLAD WITH PRECIOUS METAL – OTHER WRIST-WATCHES, WHETHER OR NOT INCORPORATING A STOP-WATCH FACILITY: OTHER | 18% | | 15/11/2017 | |
| 910191 | ELECTRICALLY OPERATED | 18% | | 15/11/2017 | |
| 91019110 | WRIST-WATCHES, POCKET-WATCHES AND OTHER WATCHES, INCLUDING STOP-WATCHES, WITH CASE OF PRECIOUS METAL OR OF METAL CLAD WITH PRECIOUS METAL – OTHER : – ELECTRICALLY OPERATED: POCKET WATCHES | 18% | | 15/11/2017 | |
| 91019120 | WRIST-WATCHES, POCKET-WATCHES AND OTHER WATCHES, INCLUDING STOP-WATCHES, WITH CASE OF PRECIOUS METAL OR OF METAL CLAD WITH PRECIOUS METAL – OTHER : – ELECTRICALLY OPERATED: STOP WATCHES | 18% | | 15/11/2017 | |
| 91019190 | WRIST-WATCHES, POCKET-WATCHES AND OTHER WATCHES, INCLUDING STOP-WATCHES, WITH CASE OF PRECIOUS METAL OR OF METAL CLAD WITH PRECIOUS METAL – OTHER : – ELECTRICALLY OPERATED: OTHER | 18% | | 15/11/2017 | |
| 910199 | OTHER | 18% | | 15/11/2017 | |
| 91019910 | WRIST-WATCHES, POCKET-WATCHES AND OTHER WATCHES, INCLUDING STOP-WATCHES, WITH CASE OF PRECIOUS METAL OR OF METAL CLAD WITH PRECIOUS METAL – OTHER : OTHER: POCKET WATCHES | 18% | | 15/11/2017 | |
| 91019920 | WRIST-WATCHES, POCKET-WATCHES AND OTHER WATCHES, INCLUDING STOP-WATCHES, WITH CASE OF PRECIOUS METAL OR OF METAL CLAD WITH PRECIOUS METAL – OTHER : OTHER: STOP WATCHES | 18% | | 15/11/2017 | |
| 91019990 | WRIST-WATCHES, POCKET-WATCHES AND OTHER WATCHES, INCLUDING STOP-WATCHES, WITH CASE OF PRECIOUS METAL OR OF METAL CLAD WITH PRECIOUS METAL – OTHER : OTHER: OTHER | 18% | | 15/11/2017 | |
| 9102 | WRIST-WATCHES, POCKET-WATCHES AND OTHER WATCHES, INCLUDING STOP WATCHES, OTHER THAN THOSE OF HEADING – WRIST-WATCHES, ELECTRICALLY OPERATED, WHETHER OR NOT INCORPORATING A STOP-WATCH FACILITY | 18% | | 15/11/2017 | |
| 91021100 | WRIST-WATCHES, POCKET-WATCHES AND OTHER WATCHES, INCLUDING STOP WATCHES, OTHER THAN THOSE OF HEADING 9101 – WRIST-WATCHES, ELECTRICALLY OPERATED, WHETHER OR NOT INCORPORATING A STOP-WATCH FACILITY: WITH MECHANICAL DISPLAY ONLY | 18% | | 15/11/2017 | |
| 91021200 | WRIST-WATCHES, POCKET-WATCHES AND OTHER WATCHES, INCLUDING STOP WATCHES, OTHER THAN THOSE OF HEADING 9101 – WRIST-WATCHES, ELECTRICALLY OPERATED, WHETHER OR NOT INCORPORATING A STOP-WATCH FACILITY: WITH OPTO-ELECTRONIC DISPLAY ONLY | 18% | | 15/11/2017 | |
| 91021900 | WRIST-WATCHES, POCKET-WATCHES AND OTHER WATCHES, INCLUDING STOP WATCHES, OTHER THAN THOSE OF HEADING 9101 – WRIST-WATCHES, ELECTRICALLY OPERATED, WHETHER OR NOT INCORPORATING A STOP-WATCH FACILITY: OTHER | 18% | | 15/11/2017 | |
| 91022100 | WRIST-WATCHES, POCKET-WATCHES AND OTHER WATCHES, INCLUDING STOP WATCHES, OTHER THAN THOSE OF HEADING 9101- OTHER WRIST-WATCHES, WHETHER OR NOT INCORPORATING A STOP-WATCH FACILITY: WITH AUTOMATIC WINDING | 18% | | 15/11/2017 | |
| 91022900 | WRIST-WATCHES, POCKET-WATCHES AND OTHER WATCHES, INCLUDING STOP WATCHES, OTHER THAN THOSE OF HEADING 9101- OTHER WRIST-WATCHES, WHETHER OR NOT INCORPORATING A STOP-WATCH FACILITY: OTHER | 18% | | 15/11/2017 | |
| 910291 | ELECTRICALLY OPERATED | 18% | | 15/11/2017 | |
| 91029110 | WRIST-WATCHES, POCKET-WATCHES AND OTHER WATCHES, INCLUDING STOP WATCHES, OTHER THAN THOSE OF HEADING – OTHER: ELECTRICALLY OPERATED: POCKET WATCHES | 18% | | 15/11/2017 | |
| 91029120 | WRIST-WATCHES, POCKET-WATCHES AND OTHER WATCHES, INCLUDING STOP WATCHES, OTHER THAN THOSE OF HEADING – OTHER: ELECTRICALLY OPERATED: STOP WATCHES | 18% | | 15/11/2017 | |
| 91029190 | WRIST-WATCHES, POCKET-WATCHES AND OTHER WATCHES, INCLUDING STOP WATCHES, OTHER THAN THOSE OF HEADING – OTHER: ELECTRICALLY OPERATED: OTHER | 18% | | 15/11/2017 | |
| 910299 | OTHER | 18% | | 15/11/2017 | |
| 91029910 | WRIST-WATCHES, POCKET-WATCHES AND OTHER WATCHES, INCLUDING STOP WATCHES, OTHER THAN THOSE OF HEADING – OTHER – OTHER: POCKET WATCHES | 18% | | 15/11/2017 | |
| 91029920 | WRIST-WATCHES, POCKET-WATCHES AND OTHER WATCHES, INCLUDING STOP WATCHES, OTHER THAN THOSE OF HEADING – OTHER – OTHER: STOP WATCHES | 18% | | 15/11/2017 | |
| 91029990 | WRIST-WATCHES, POCKET-WATCHES AND OTHER WATCHES, INCLUDING STOP WATCHES, OTHER THAN THOSE OF HEADING – OTHER – OTHER: OTHER | 18% | | 15/11/2017 | |
| 9103 | CLOCKS WITH WATCH MOVEMENTS, EXCLUDING CLOCKS OF HEADING 9104 | 18% | | 01/07/2017 | |
| 91031000 | CLOCKS WITH WATCH MOVEMENTS, EXCLUDING CLOCKS OF HEADING 9104 – ELECTRICALLY OPERATED | 18% | | 01/07/2017 | |
| 91039000 | CLOCKS WITH WATCH MOVEMENTS, EXCLUDING CLOCKS OF HEADING 9104 – OTHER | 18% | | 01/07/2017 | |
| 9104 | INSTRUMENT PANEL CLOCKS AND CLOCKS OF A SIMILAR TYPE FOR VEHICLES, AIRCRAFT, SPACECRAFT OR VESSELS | 18% | | 15/11/2017 | |
| 91040000 | INSTRUMENT PANEL CLOCKS AND CLOCKS OF A SIMILAR TYPE FOR VEHICLES, AIRCRAFT, SPACECRAFT OR VESSELS | 18% | | 15/11/2017 | |
| 9105 | OTHER CLOCKS | 18% | | 01/07/2017 | |
| 91051090 | OTHER | 18% | | 01/07/2017 | |
| 91051100 | OTHER CLOCKS – ALARM CLOCKS: ELECTRICALLY OPERATED | 18% | | 01/07/2017 | |
| 91051900 | OTHER CLOCKS – ALARM CLOCKS: OTHER | 18% | | 01/07/2017 | |
| 91052100 | OTHER CLOCKS – WALL CLOCKS: ELECTRICALLY OPERATED | 18% | | 01/07/2017 | |
| 91052900 | OTHER CLOCKS – WALL CLOCKS: OTHER | 18% | | 01/07/2017 | |
| 91059100 | OTHER CLOCKS – OTHER: ELECTRICALLY OPERATED | 18% | | 01/07/2017 | |
| 910599 | OTHER | 18% | | 01/07/2017 | |
| 91059910 | OTHER CLOCKS – OTHER: OTHER: TIME PIECES | 18% | | 01/07/2017 | |
| 91059990 | OTHER CLOCKS – OTHER: OTHER: OTHER | 18% | | 01/07/2017 | |
| 9106 | TIME OF DAY RECORDING APPARATUS AND APPARATUS FOR MEASURING, RECORDING OR OTHERWISE INDICATING INTERVALS OF TIME, WITH CLOCK OR WATCH MOVEMENT OR WITH SYNCHRONOUS MOTOR (FOR EXAMPLE, TIMEREGISTERS, TIME-RECORDERS) | 18% | | 15/11/2017 | |
| 91061000 | TIME OF DAY RECORDING APPARATUS AND APPARATUS FOR MEASURING, RECORDING OR OTHERWISE INDICATING INTERVALS OF TIME, WITH CLOCK OR WATCH MOVEMENT OR WITH SYNCHRONOUS MOTOR (FOR EXAMPLE, TIME-REGISTERS, TIMERECORDERS) TIME-REGISTERS; TIME-RECORDERS | 18% | | 15/11/2017 | |
| 91062000 | TIME OF DAY RECORDING APPARATUS AND APPARATUS FOR MEASURING, RECORDING OR OTHERWISE INDICATING INTERVALS OF TIME, WITH CLOCK OR WATCH MOVEMENT OR WITH SYNCHRONOUS MOTOR (FOR EXAMPLE, TIME-REGISTERS, TIMERECORDERS) PARKING METERS | 18% | | 15/11/2017 | |
| 91069000 | TIME OF DAY RECORDING APPARATUS AND APPARATUS FOR MEASURING, RECORDING OR OTHERWISE INDICATING INTERVALS OF TIME, WITH CLOCK OR WATCH MOVEMENT OR WITH SYNCHRONOUS MOTOR (FOR EXAMPLE, TIME-REGISTERS, TIMERECORDERS) OTHER | 18% | | 15/11/2017 | |
| 9107 | TIME SWITCHES WITH CLOCK OR WATCH MOVEMENT OR WITH SYNCHRONOUS MOTOR | 18% | | 15/11/2017 | |
| 91070000 | TIME SWITCHES WITH CLOCK OR WATCH MOVEMENT OR WITH SYNCHRONOUS MOTOR | 18% | | 15/11/2017 | |
| 9108 | WATCH MOVEMENTS, COMPLETE AND ASSEMBLED – ELECTRICALLY OPERATED | 18% | | 15/11/2017 | |
| 91081100 | WATCH MOVEMENTS, COMPLETE AND ASSEMBLED – ELECTRICALLY OPERATED: WITH MECHANICAL DISPLAY ONLY OR WITH A DEVICE TO WHICH A MECHANICAL DISPLAY CAN BE INCORPORATED | 18% | | 15/11/2017 | |
| 91081200 | WATCH MOVEMENTS, COMPLETE AND ASSEMBLED – ELECTRICALLY OPERATED: WITH OPTO-ELECTRONIC DISPLAY ONLY | 18% | | 15/11/2017 | |
| 91081900 | WATCH MOVEMENTS, COMPLETE AND ASSEMBLED – ELECTRICALLY OPERATED: OTHER | 18% | | 15/11/2017 | |
| 91082000 | WATCH MOVEMENTS, COMPLETE AND ASSEMBLED WITH AUTOMATIC WINDING | 18% | | 15/11/2017 | |
| 91089000 | WATCH MOVEMENTS, COMPLETE AND ASSEMBLED OTHER | 18% | | 15/11/2017 | |
| 9109 | CLOCK MOVEMENTS, COMPLETE AND ASSEMBLED | 18% | | 01/07/2017 | |
| 910910 | ELECTRICALLY OPERATED | 18% | | 01/07/2017 | |
| 91091010 | OF ALARM CLOCKS | 18% | | 01/07/2017 | |
| 91091090 | CLOCK MOVEMENTS, COMPLETE AND ASSEMBLED – ELECTRICALLY OPERATED —OTHER | 18% | | 01/07/2017 | |
| 91099000 | CLOCK MOVEMENTS, COMPLETE AND ASSEMBLED – OTHER | 18% | | 01/07/2017 | |
| 910991 | SEED | 18% | | 01/07/2017 | |
| 910992 | POWDER | 18% | | 01/07/2017 | |
| 910993 | HUSK | 18% | | 01/07/2017 | |
| 9110 | COMPLETE WATCH OR CLOCK MOVEMENTS, UNASSEMBLED OR PARTLY ASSEMBLED (MOVEMENT SETS); INCOMPLETE WATCH OR CLOCK MOVEMENTS, ASSEMBLED; ROUGH WATCH OR CLOCK MOVEMENTS – OF WATCHES | 18% | | 15/11/2017 1/07/2017 | |
| 91101100 | COMPLETE WATCH OR CLOCK MOVEMENTS, UNASSEMBLED OR PARTLY ASSEMBLED (MOVEMENT SETS); INCOMPLETE WATCH OR CLOCK MOVEMENTS, ASSEMBLED; ROUGH WATCH OR CLOCK MOVEMENTS – OF WATCHES: COMPLETE MOVEMENTS, UNASSEMBLED OR PARTLY ASSEMBLED (MOVEMENT SETS) | 18% | | 15/11/2017 1/07/2017 | |
| 91101200 | COMPLETE WATCH OR CLOCK MOVEMENTS, UNASSEMBLED OR PARTLY ASSEMBLED (MOVEMENT SETS); INCOMPLETE WATCH OR CLOCK MOVEMENTS, ASSEMBLED; ROUGH WATCH OR CLOCK MOVEMENTS – OF WATCHES: INCOMPLETE MOVEMENTS, ASSEMBLED | 18% | | 15/11/2017 1/07/2017 | |
| 91101900 | COMPLETE WATCH OR CLOCK MOVEMENTS, UNASSEMBLED OR PARTLY ASSEMBLED (MOVEMENT SETS); INCOMPLETE WATCH OR CLOCK MOVEMENTS, ASSEMBLED; ROUGH WATCH OR CLOCK MOVEMENTS – OF WATCHES: ROUGH MOVEMENTS | 18% | | 15/11/2017 1/07/2017 | |
| 91109000 | COMPLETE WATCH OR CLOCK MOVEMENTS, UNASSEMBLED OR PARTLY ASSEMBLED (MOVEMENT SETS); INCOMPLETE WATCH OR CLOCK MOVEMENTS, ASSEMBLED; ROUGH WATCH OR CLOCK MOVEMENTS – OTHER | 18% | | 15/11/2017 1/07/2017 | |
| 9111 | WATCH CASES AND PARTS THEREOF | 18% | | 15/11/2017 | |
| 91111000 | WATCH CASES AND PARTS THEREOF CASES OF PRECIOUS METAL OR OF METAL CLAD WITH PRECIOUS METAL | 18% | | 15/11/2017 | |
| 91112000 | WATCH CASES AND PARTS THEREOF CASES OF BASE METAL, WHETHER OR NOT GOLD- OR SILVER-PLATED | 18% | | 15/11/2017 | |
| 91118000 | WATCH CASES AND PARTS THEREOF WATCH CASES AND PARTS THEREOF OTHER CASES | 18% | | 15/11/2017 | |
| 91119000 | PARTS | 18% | | 15/11/2017 | |
| 9112 | CLOCK CASES AND CASES OF A SIMILAR TYPE FOR OTHER GOODS OF THIS CHAPTER, AND PARTS THEREOF | 18% | | 15/11/2017 1/07/2017 | |
| 91122000 | CLOCK CASES AND CASES OF A SIMILAR TYPE FOR OTHER GOODS OF THIS CHAPTER, AND PARTS THEREOF CASES | 18% | | 15/11/2017 1/07/2017 | |
| 91129000 | CLOCK CASES AND CASES OF A SIMILAR TYPE FOR OTHER GOODS OF THIS CHAPTER, AND PARTS THEREOF PARTS | 18% | | 15/11/2017 1/07/2017 | |
| 9113 | WATCH STRAPS, WATCH BANDS AND WATCH BRACELETS, AND PARTS THEREOF | 18% | | 15/11/2017 | |
| 91131000 | WATCH STRAPS, WATCH BANDS AND WATCH BRACELETS, AND PARTS THEREOF OF PRECIOUS METAL OR OF METAL CLAD WITH PRECIOUS METAL | 18% | | 15/11/2017 | |
| 911320 | OF BASE METAL, WHETHER OR NOT GOLD- OR SILVER-PLATED | 18% | | 15/11/2017 | |
| 91132010 | WATCH STRAPS, WATCH BANDS AND WATCH BRACELETS, AND PARTS THEREOF OF BASE METAL, WHETHER OR NOT GOLD- OR SILVERPLATED:PARTS | 18% | | 15/11/2017 | |
| 91132090 | WATCH STRAPS, WATCH BANDS AND WATCH BRACELETS, AND PARTS THEREOF OF BASE METAL, WHETHER OR NOT GOLD- OR SILVERPLATED:OTHER | 18% | | 15/11/2017 | |
| 911390 | OTHER | 18% | | 15/11/2017 | |
| 91139010 | WATCH STRAPS, WATCH BANDS AND WATCH BRACELETS, AND PARTS THEREOF – OTHER: PARTS | 18% | | 15/11/2017 | |
| 91139090 | WATCH STRAPS, WATCH BANDS AND WATCH BRACELETS, AND PARTS THEREOF – OTHER: OTHER | 18% | | 15/11/2017 | |
| 9114 | OTHER CLOCK OR WATCH PARTS | 18% | | 15/11/2017 1/07/2017 | |
| 911410 | SPRINGS, INCLUDING HAIR-SPRINGS | 18% | | 15/11/2017 1/07/2017 | |
| 91141010 | OTHER CLOCK OR WATCH PARTS SPRINGS, INCLUDING HAIR-SPRINGS:FOR WATCHES | 18% | | 15/11/2017 1/07/2017 | |
| 91141020 | OTHER CLOCK OR WATCH PARTS SPRINGS, INCLUDING HAIR-SPRINGS:FOR CLOCKS | 18% | | 15/11/2017 1/07/2017 | |
| 911430 | DIALS | 18% | | 15/11/2017 1/07/2017 | |
| 91143010 | OTHER CLOCK OR WATCH PARTS- DIALS:FOR WATCHES | 18% | | 15/11/2017 1/07/2017 | |
| 91143020 | OTHER CLOCK OR WATCH PARTS- DIALS:FOR CLOCKS | 18% | | 15/11/2017 1/07/2017 | |
| 911440 | PLATES AND BRIDGES | 18% | | 15/11/2017 1/07/2017 | |
| 91144010 | OTHER CLOCK OR WATCH PARTS- PLATES AND BRIDGES:FOR WATCHES | 18% | | 15/11/2017 1/07/2017 | |
| 91144020 | OTHER CLOCK OR WATCH PARTS- PLATES AND BRIDGES:FOR CLOCKS | 18% | | 15/11/2017 1/07/2017 | |
| 911490 | OTHER | 18% | | 15/11/2017 1/07/2017 | |
| 91149030 | JEWELS | 18% | | 15/11/2017 1/07/2017 | |
| 91149091 | FOR WATCHES | 18% | | 15/11/2017 1/07/2017 | |
| 91149092 | FOR CLOCKS | 18% | | 15/11/2017 1/07/2017 | |
Visited 164 Times, 1 Visit today